I am tremendously lucky to be able to have experienced a few luxury safaris in my life. But I am also a Hollywood Liberal, and I feel much better about spending my money at a place that not only provides great guides, excellent game viewing and comfortable surroundings, but at a place with a strong philanthropic bent. Kwandwe is such a place.
At Kwandwe, they are serious about the conservation of the land and the wildlife, and about responsible tourism. They lead by example. More important, Kwandwe is also dedicated to making humans lives better too. In a part of the country where one third of the households survive on an income of less than $25 US per month, poverty is serious. The owners of Kwandwe started a rural development trust, The Angus Gilles Foundation, which aims to help the local rural community living in poverty by helping members create opportunities for themselves and helping them acheive them. They provide real opportunities for rural communities by teaching self-reliance and empowerment. I even bought one of the adorable  Unthando Dolls made by a collective of local women.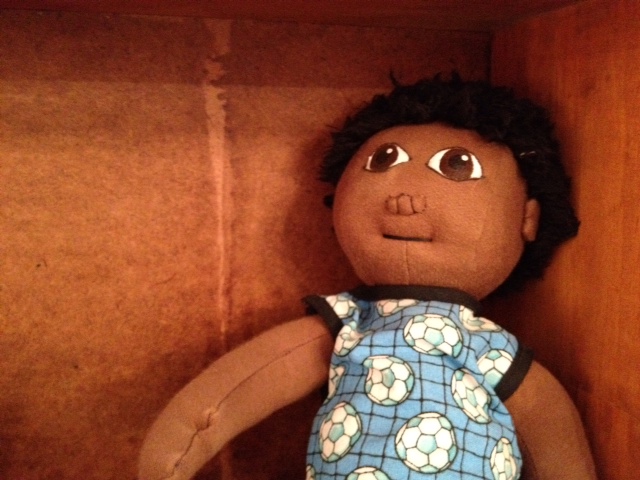 Here are some additional safari photos:
First set is animals in Africa: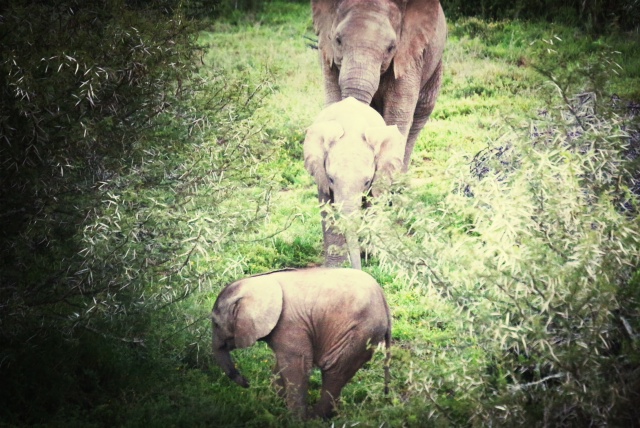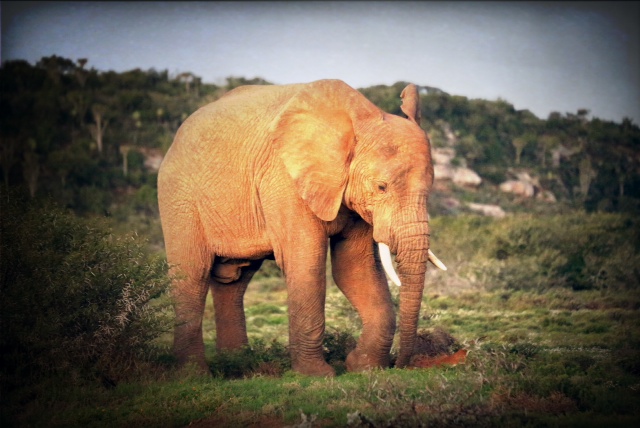 A trio of elephants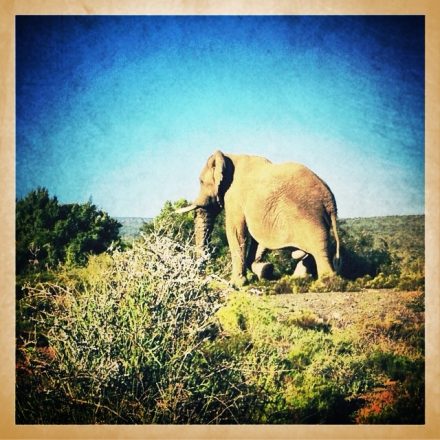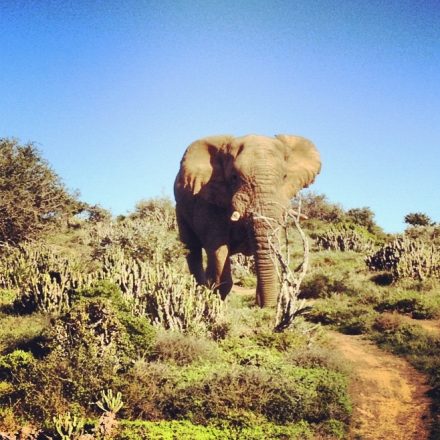 Scenes from a safari: Bull elephant eating a pork bush tree (also known as spek boom, a succulent that grows readily at Kwandwe and also has enormous environmental benefits to combat Carbon emissions).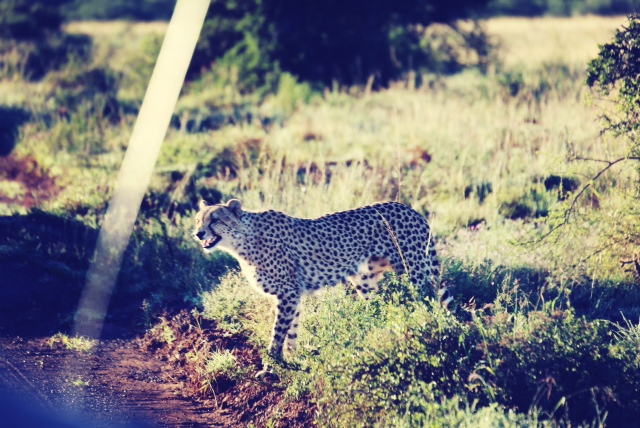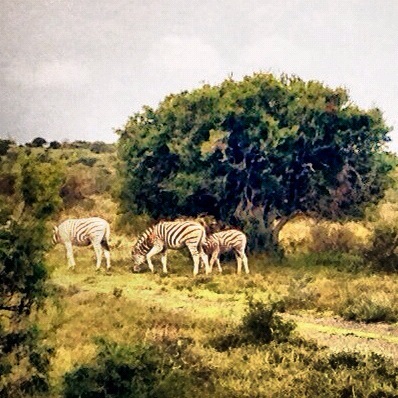 Cheetah showing it's teeth & Zebras picture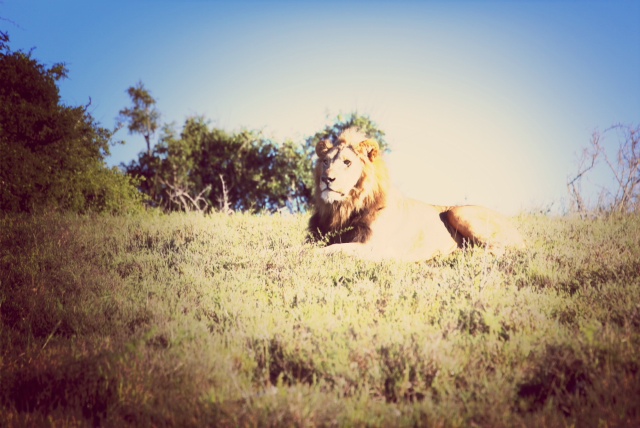 This dashing fellow is a 9 year old male lion who has recently lost dominance. His roar is pretty impressive.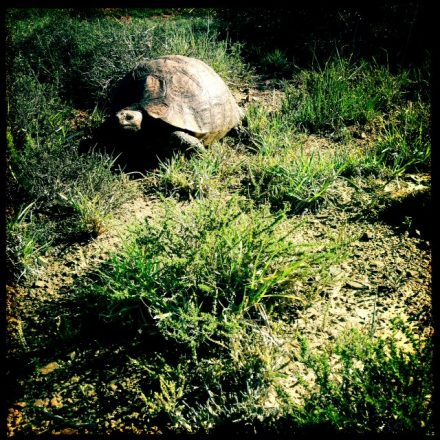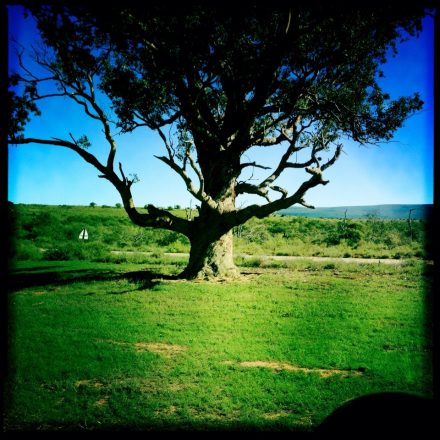 Leopard turtle & Baobab tree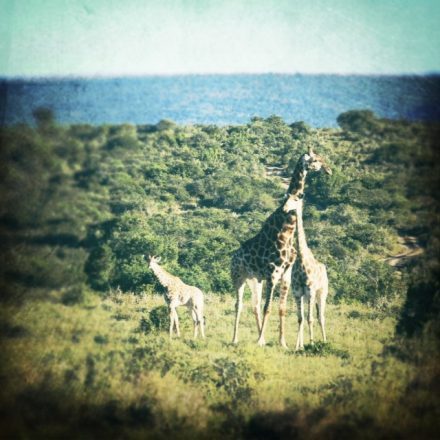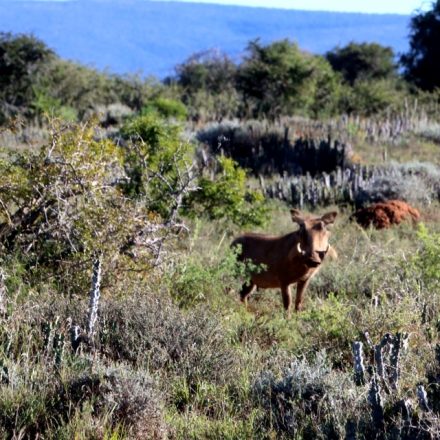 Tilt-shift giraffe family & Warthog picture . I shot these pictures with my Canon DSLR, but edited them on my iPhone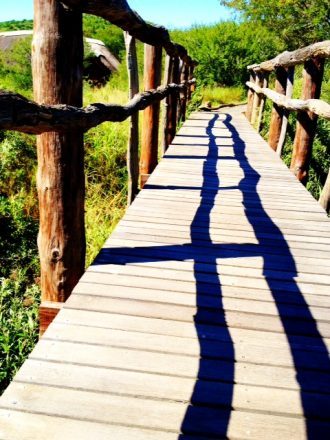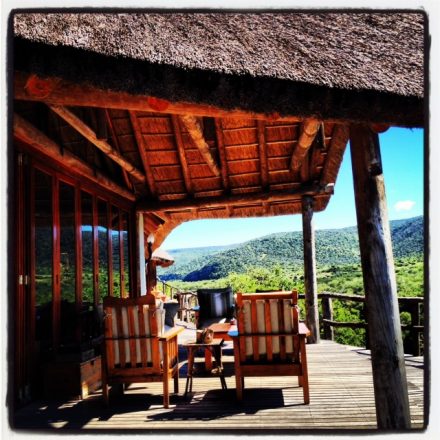 Some of the charming details of the Fish River Lodge, including this outdoor living room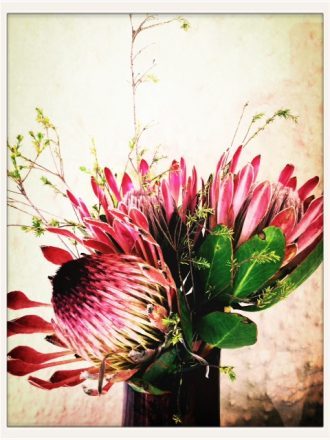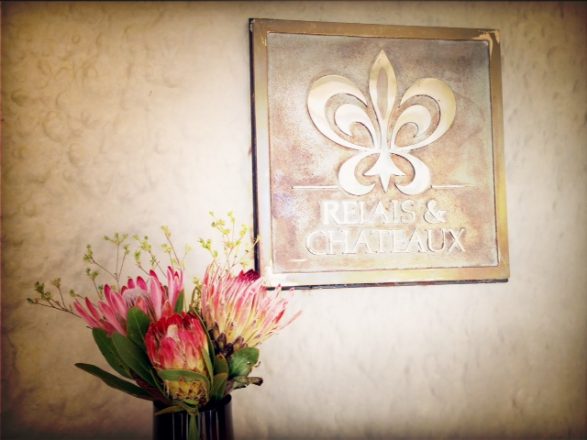 Exotic Flowers at the Kwandwe reception area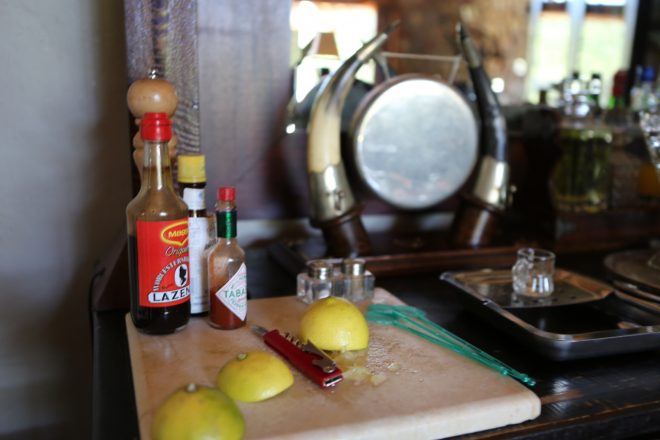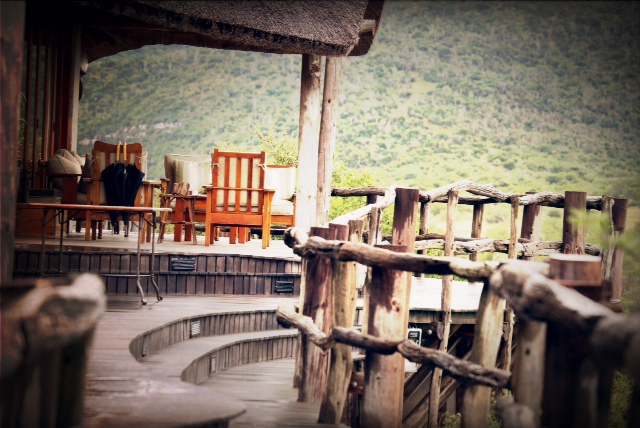 The bar & The exterior deck of River Lodge at Kwandwe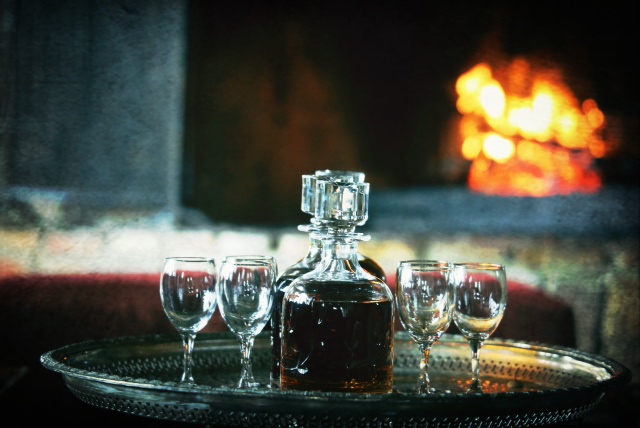 Cozy fireplace and sherry set-up at Fish River Lodge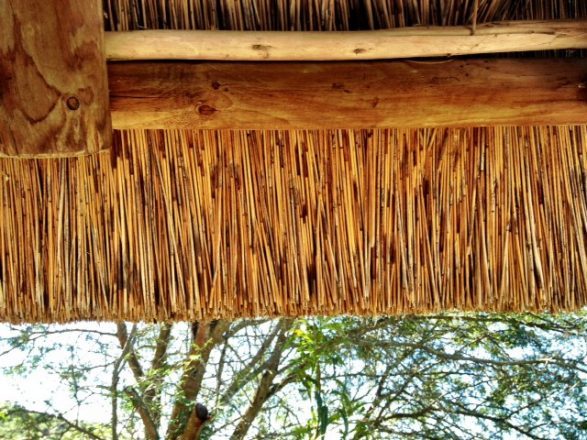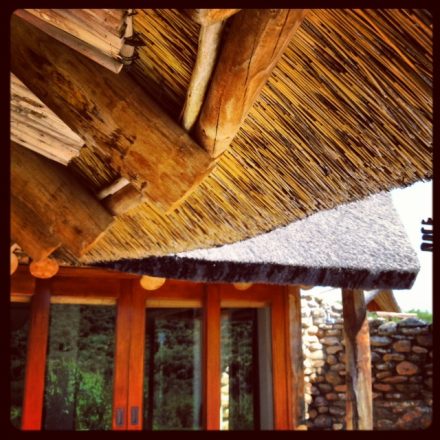 Detail of a thatched roof at Fish River Lodge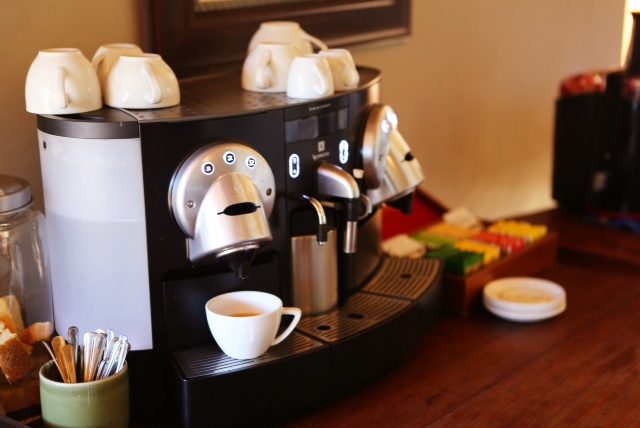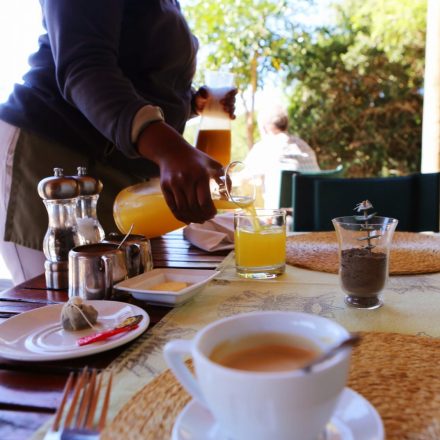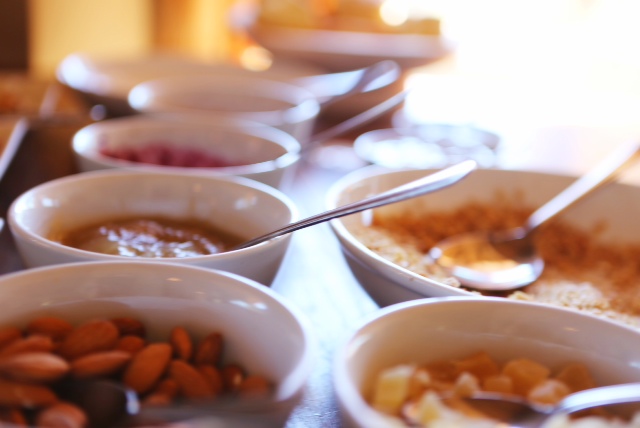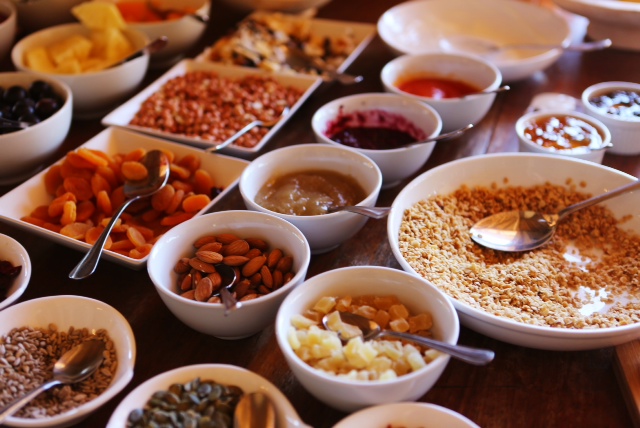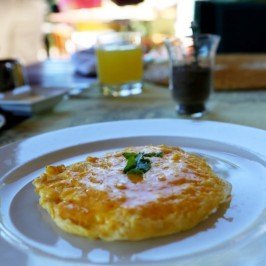 No Hunger Games at Kwandwe – Check out the breakfast buffet
Kwandwe is a Relais & Chateaux Property, so products is locally grown farm-to-table by locals and full frontal gourmet.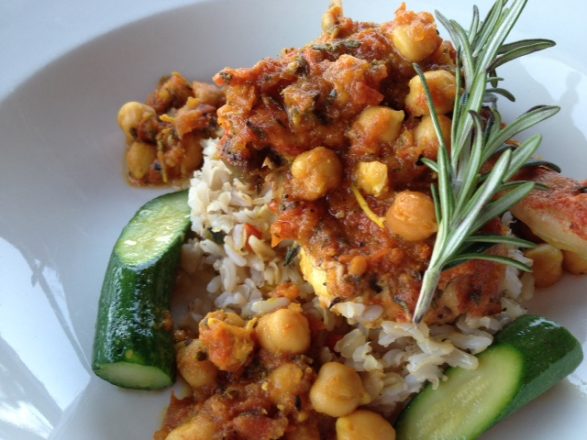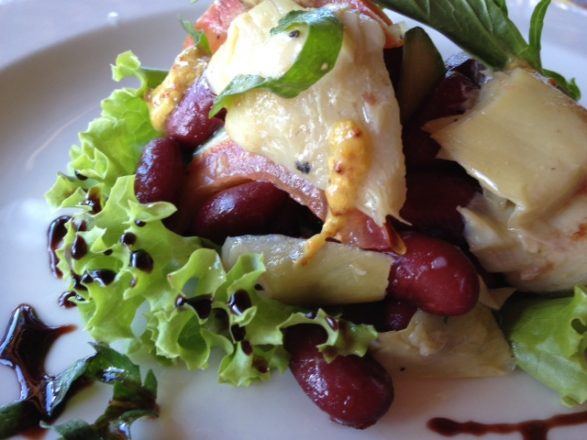 Lunch
Vegetable Soup
~
Artichoke Salad with Red Kidney Bean
Grilled BBQ Chicken, Watermelon Salad
~
Pub Style Fish, Potato Chips and Aioli
Vegetable Frittata
Venison Koftas with Tzatziki
~
Apple and almond Crumble with Chantilly Cream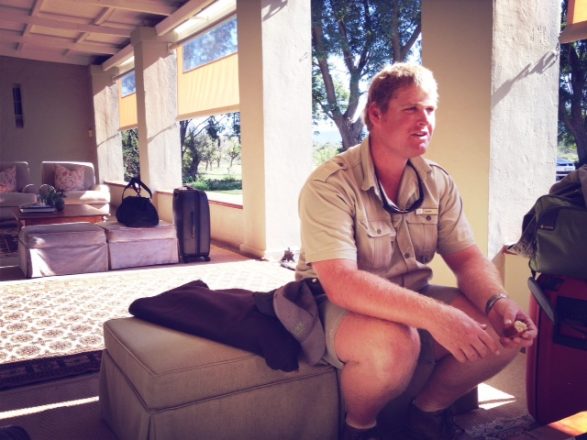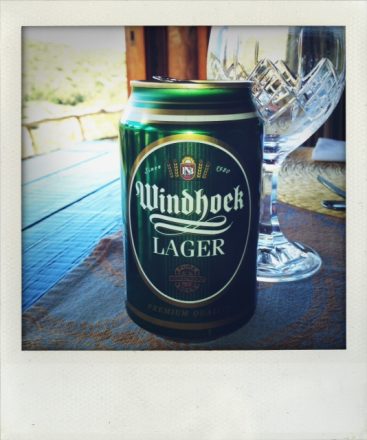 Windhoek lager is brewed in Namibia but tastes just fine in South Africa
Kwandwe means "place of the blue crane" in the local language, huge. The Private Game reserve is spread of over 20,000 hectares of unique African landscape with has a very low density of safari vehicles. I've been on a handful of safaris and Kwandwe stood out as providing a private, natural viewing experience where spotting another vehicle was almost as rare as a leopard spotting.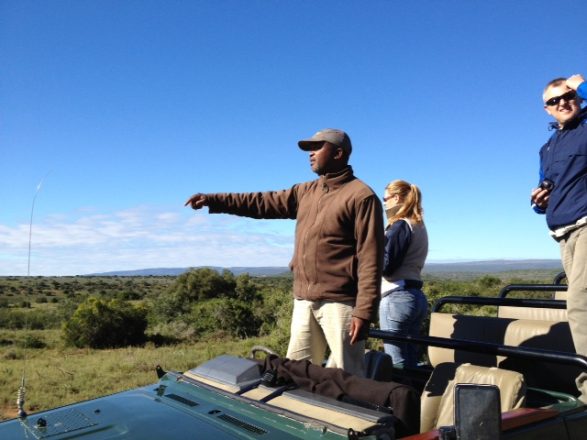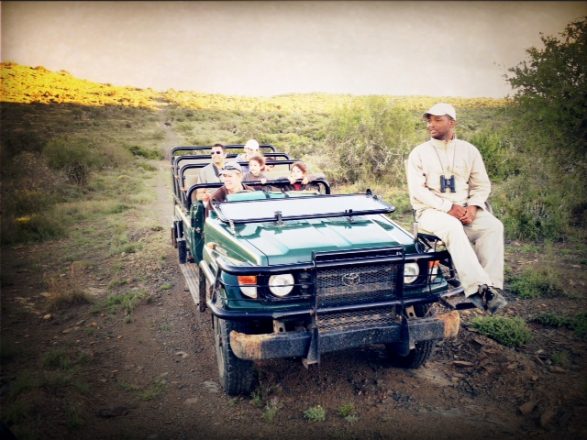 The last row in the Landcruiser is pretty bumpy, but offers the best view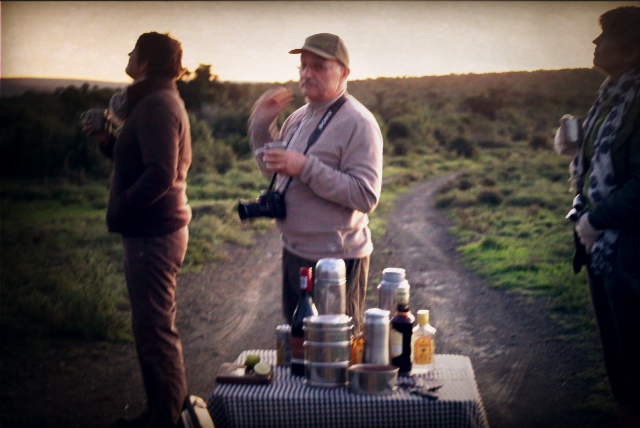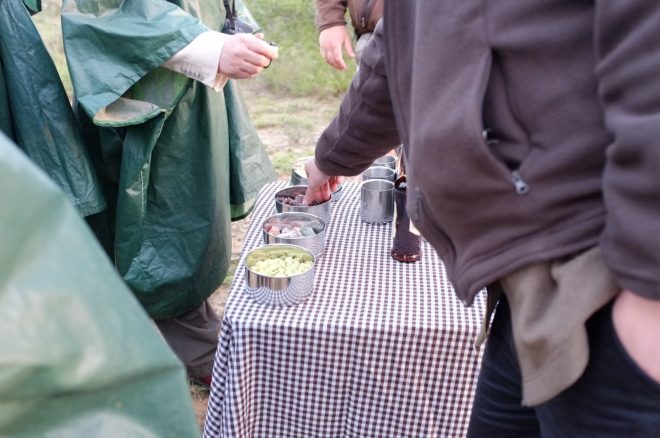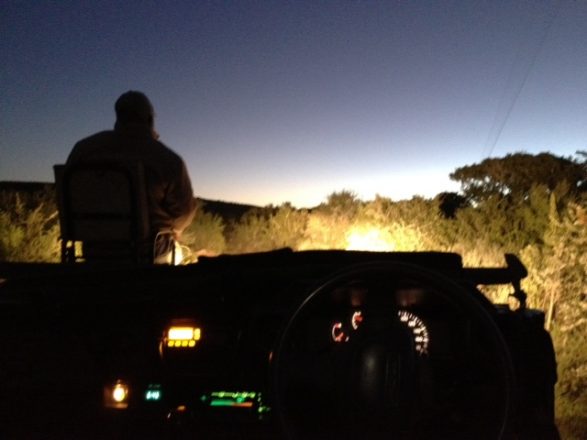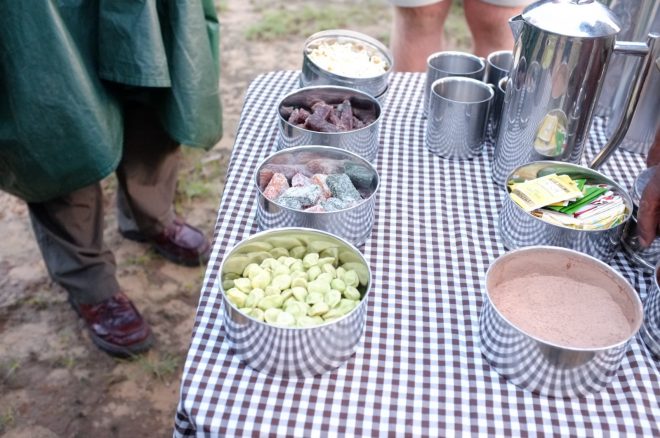 Sundowners in the bush: one of my favorite safari traditions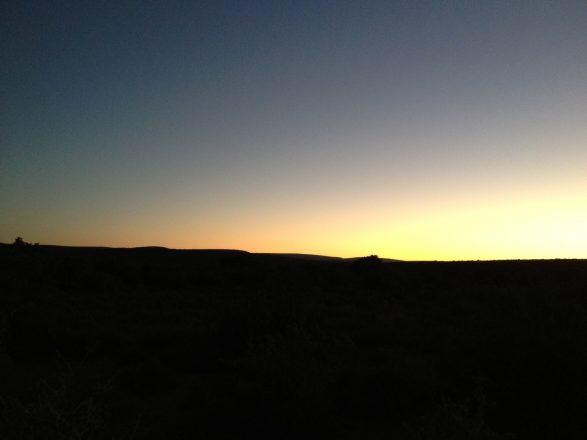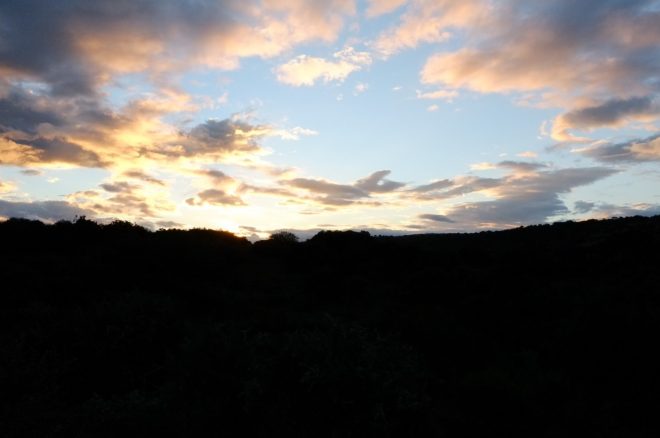 Sunset in the Bushveld, followed by starry African skies.