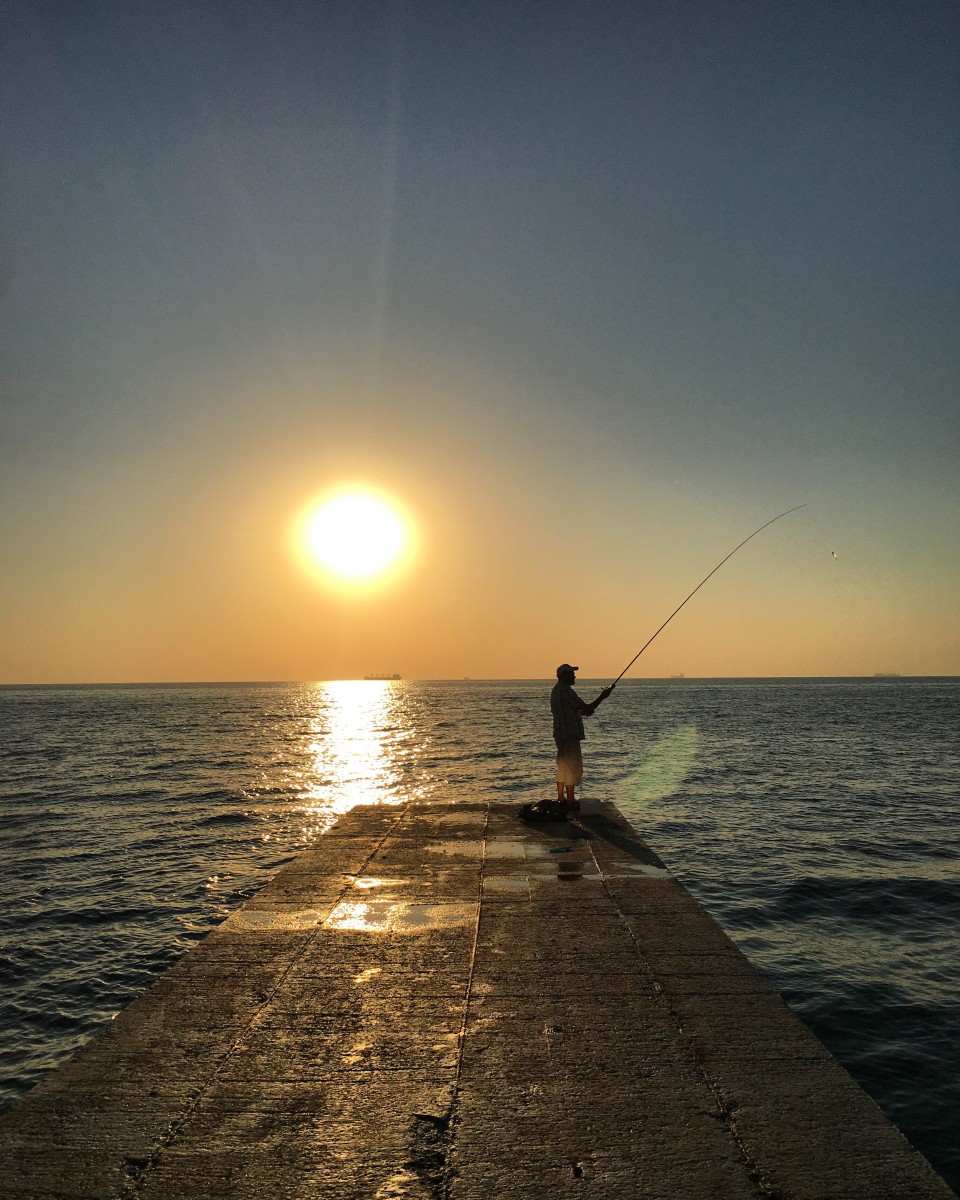 Sunrise fishing 
Ukraine isn't a particularly popular tourist destination, although it has a plenty of wonderful sights- like the Black Sea coast with sandy beaches and great local wineries, and the Carpathian Mountains with their striking natural scenery and beautiful small villages.
Odessa, a beautiful city in the south west part of Ukraine, is a longtime favorite spot for a getaway. It has very distinct culture and its inhabitants even have a region specific accent. It is very different from any other Ukrainian city, yet as welcoming as the others.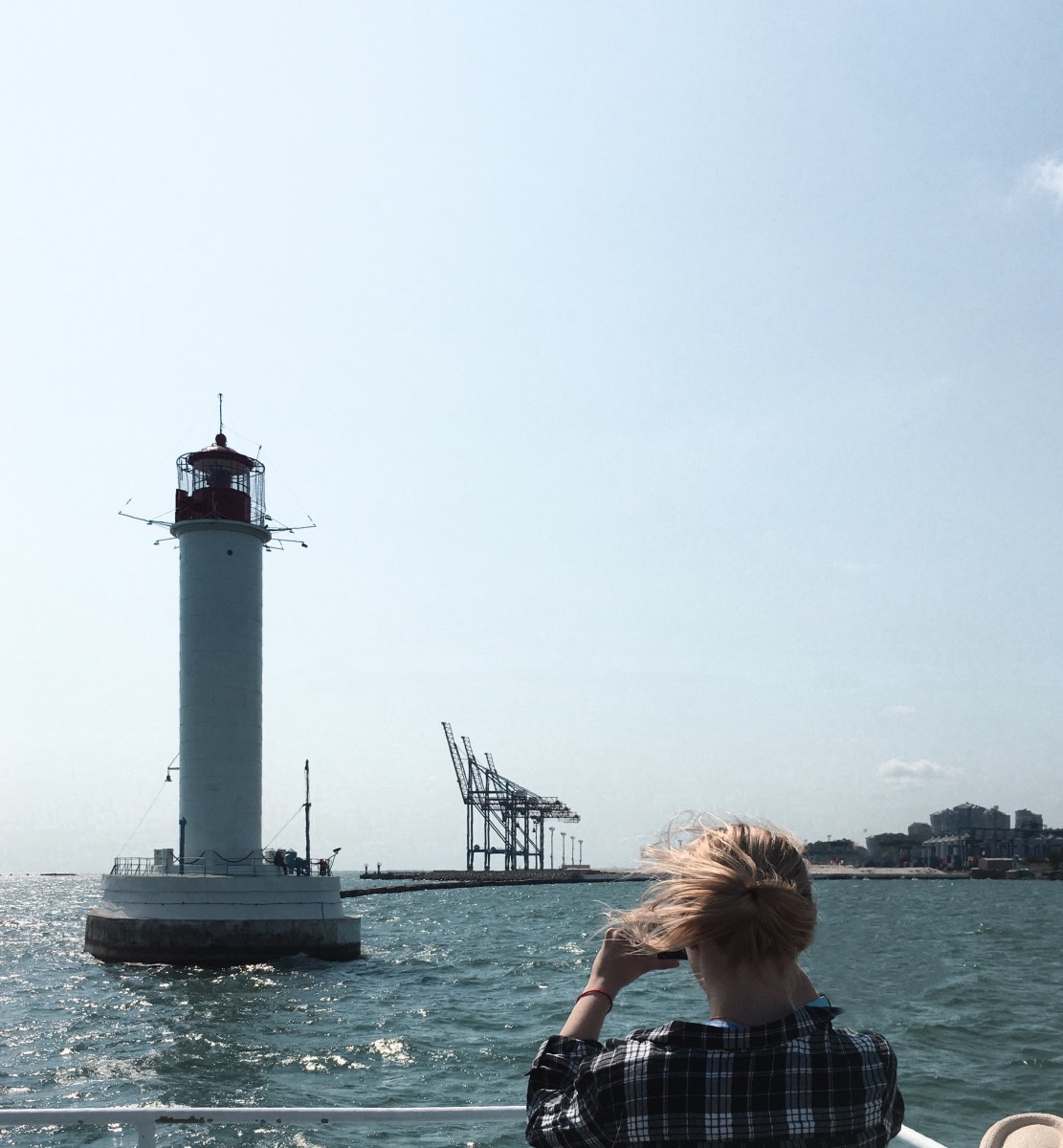 Passing Vorontsov Lighthouse on a boat
Port
First and foremost, Odessa is a seaport. It started as a port and it still holds it's privilege of a free port and free economic zone. During the 19th century, it was the fourth largest city in Imperial Russia, after Moscow, Saint Petersburg and Warsaw.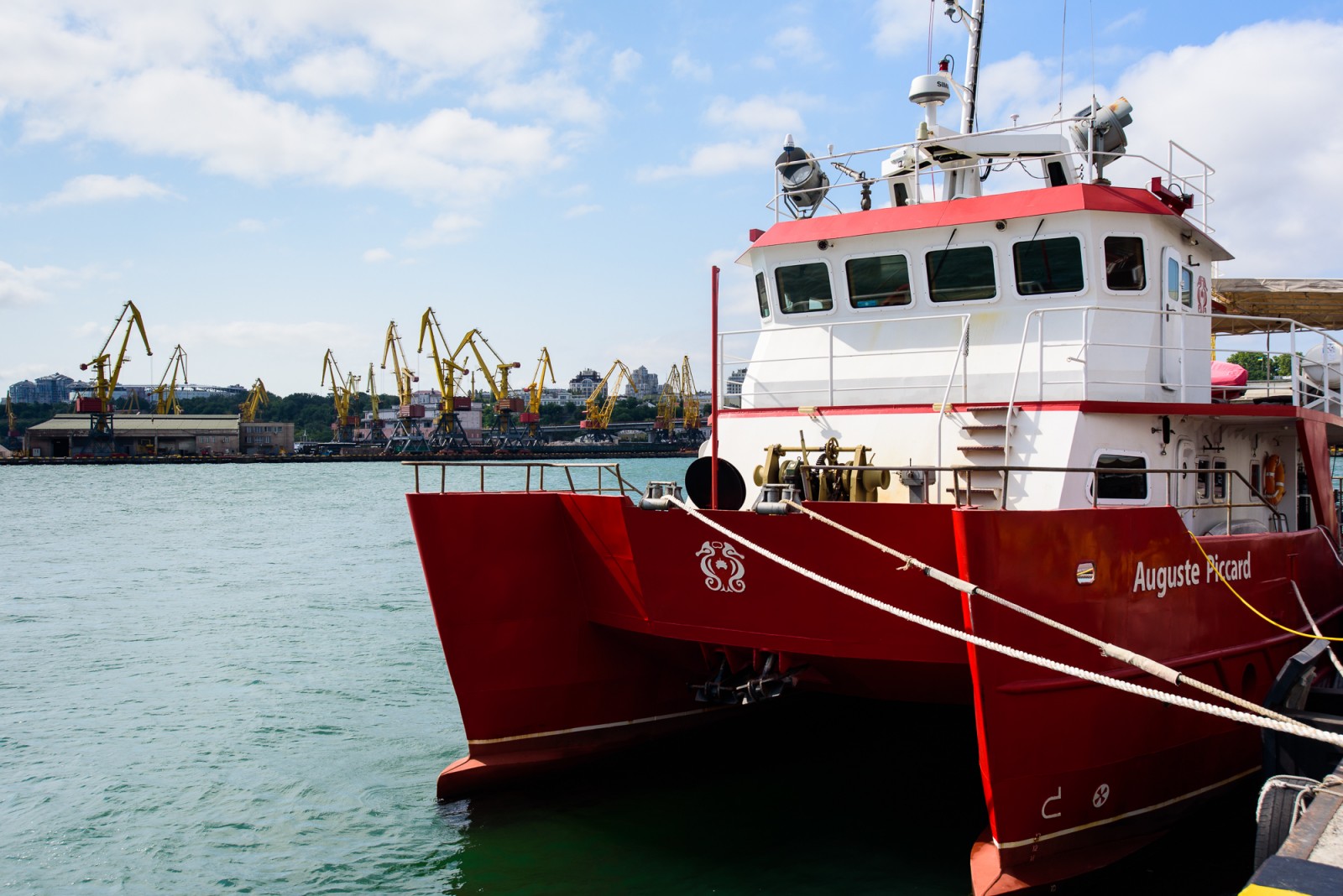 Port of Odessa
It's port (locally known as Morskoy Vokzal) is a great place to get oriented with the city. From impressive hotel buildings reaching towards the skies to fast and elegant motor boats in Yacht Club, it offers quite a few photo ops.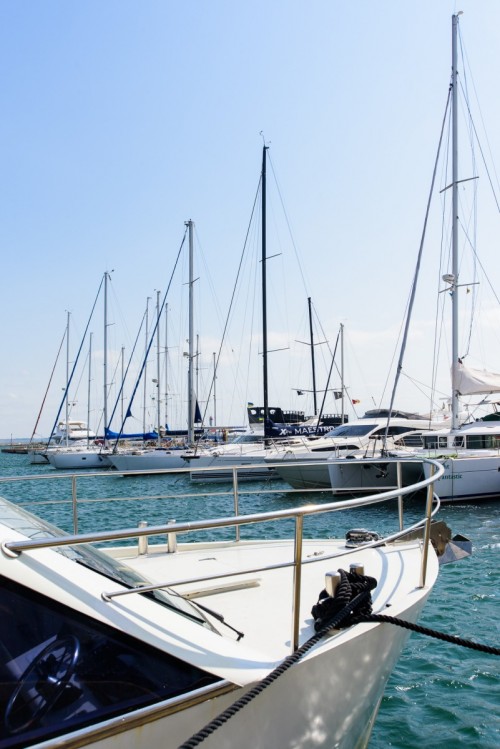 Yacht Club
Once you are at the port, don't miss a chance to go further – by a scheduled or private boat tour. The prices start as lows as $4 for a group option, and from $30 for a private hire. It is also the only way to see the 27 meter (88 foot) red-and-white Vorontsov Lighthouse, one of port's famous landmarks.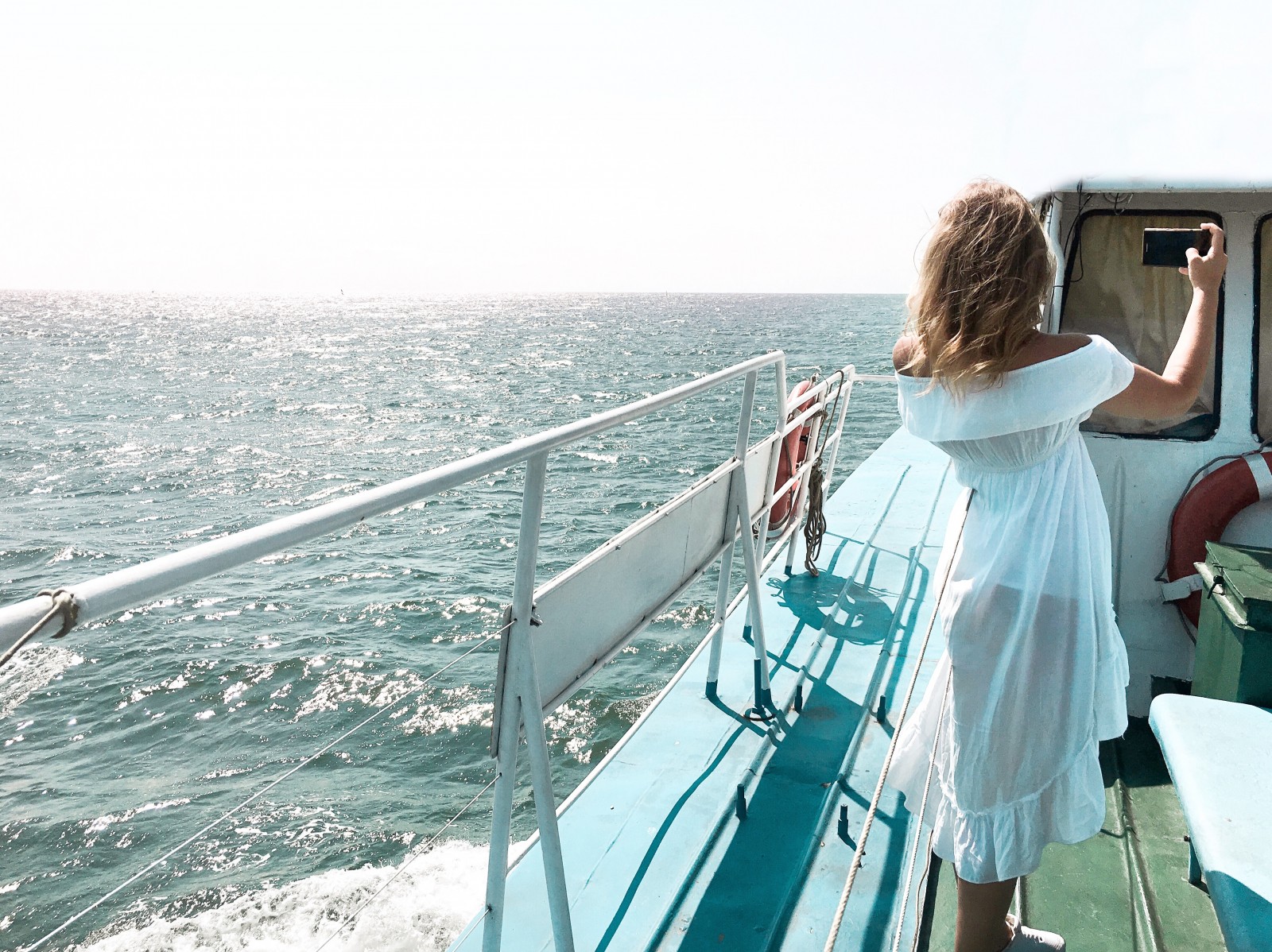 Selfie on Board
The Port is also a good point to start a nice city walk. Go climb (or use funicular!)  the recently renovated Potemkin Stairs considered a formal entrance into the city from the direction of the sea. This giant staircase 142 meters long is the best known symbol of Odessa. As a bonus you get the greatest view of the harbor.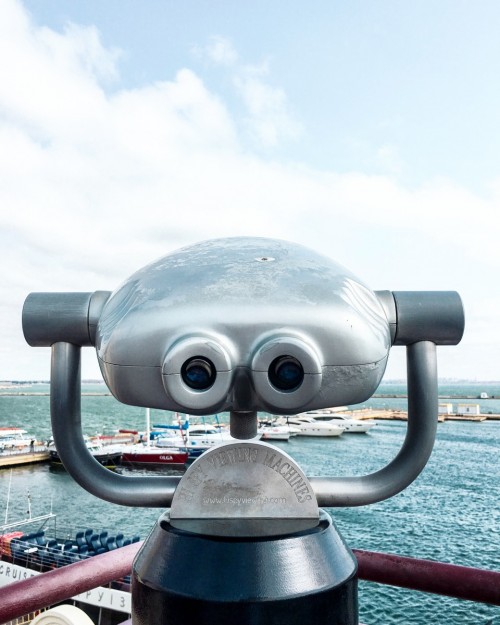 Viewing machine at the top of Potemkin Stairs
Architecture
Odessa's historical architecture has a style more Mediterranean than Russian, having been heavily influenced by French and Italian styles. Some buildings are built in a mixture of different styles, including Art Nouveau, Renaissance and Classicist.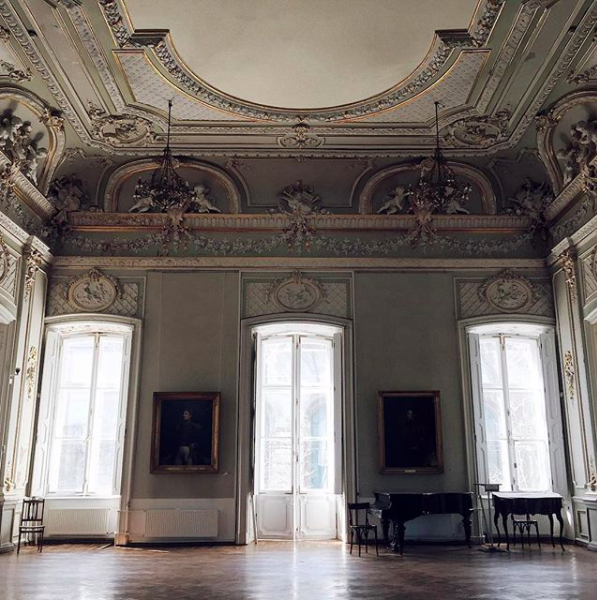 Inside the museum of Western and Eastern Art
If you're dreaming to get away from the crowd, try going to museum instead of a beach, try Museum of Western and Eastern Art (entry fee $2). Not only it is located in a beautiful 19th century building, it also has a magnificent collection of paintings, sculptures, porcelain, furniture and more. The exhibitions include ancient, western European and eastern arts, and western European collection of exhibits.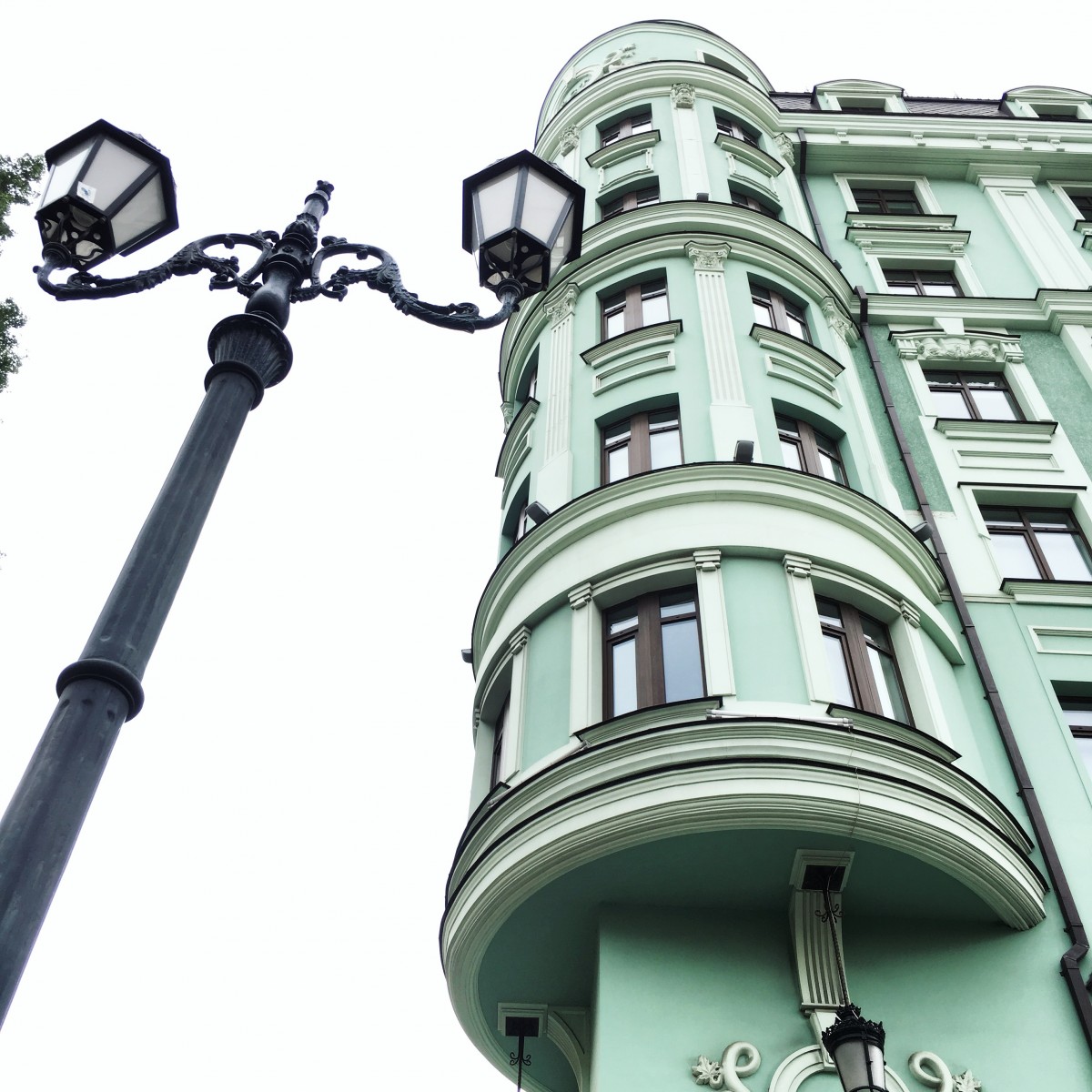 Keep walking towards second most famous symbol of Odessa it's Opera Theater. Its neo-baroque building was constructed in 1887 by two Viennese architects, Ferdinand Fellner and Hermann Helmer. It was also the first building in Odessa to use electric illumination.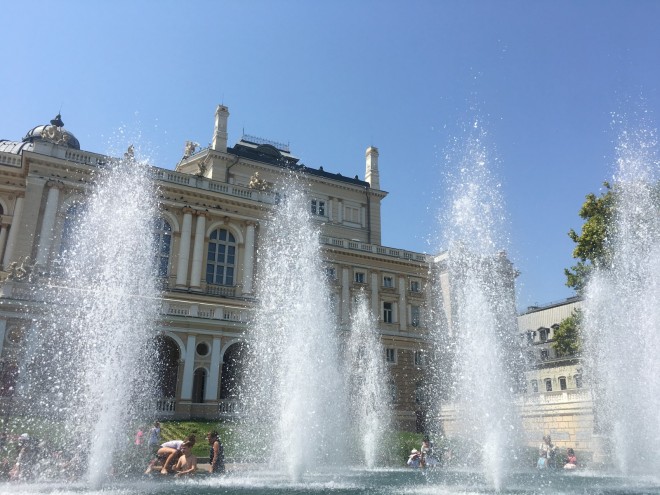 Fountains Near Opera Theater
Beach
Although Odessa has a few public beaches, they become overcrowded in the summer. For a more pleasant experience I would advise to pick one of the numerous beach clubs. The entry is usually free, but you have to pay for a beach chair ($5-10/a day), towels or umbrellas, if you're using any.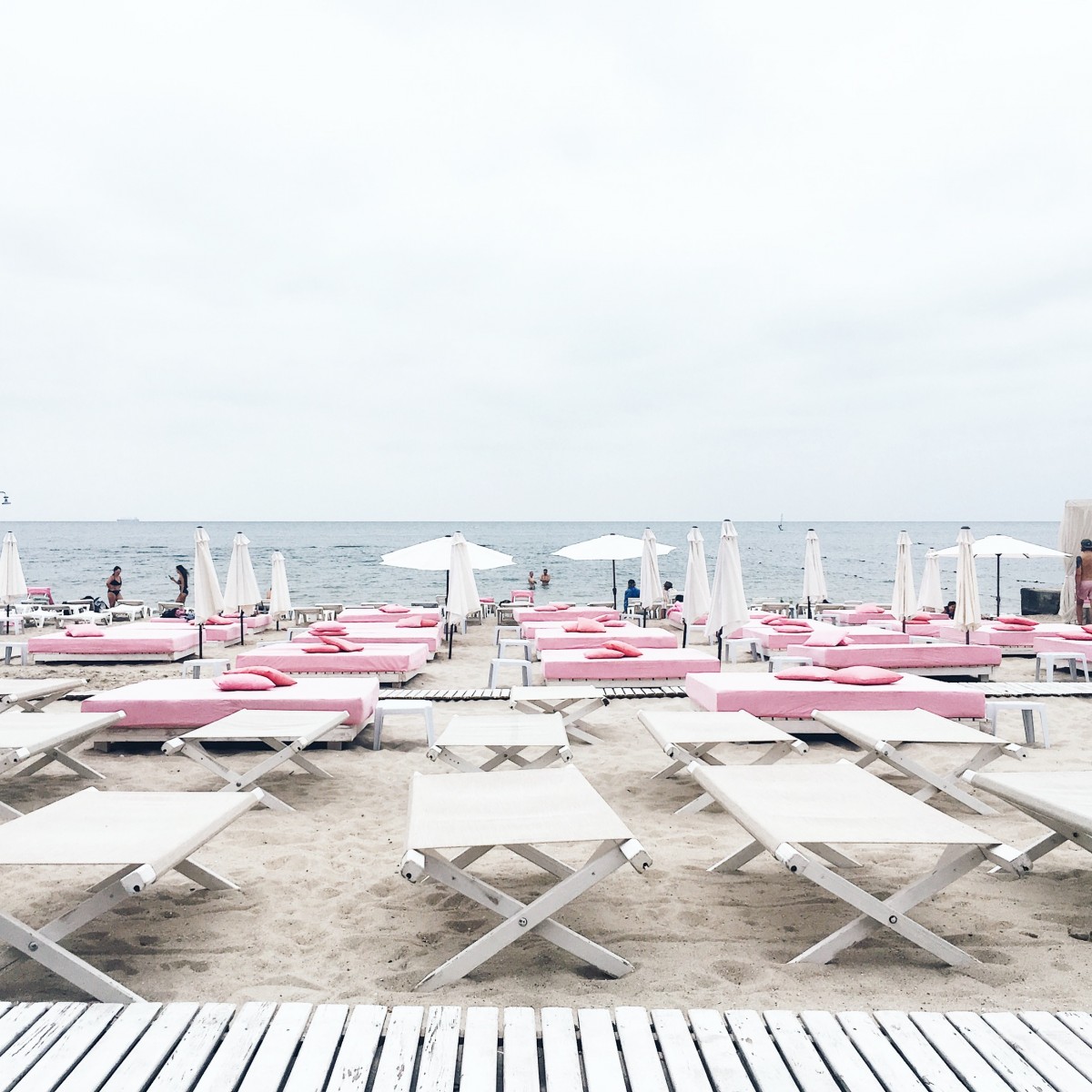 Early morning at Bright On Beach
My choice was Bright On Beach club, for bright girlish design, reasonable prices and perfect peach sangria at the bar!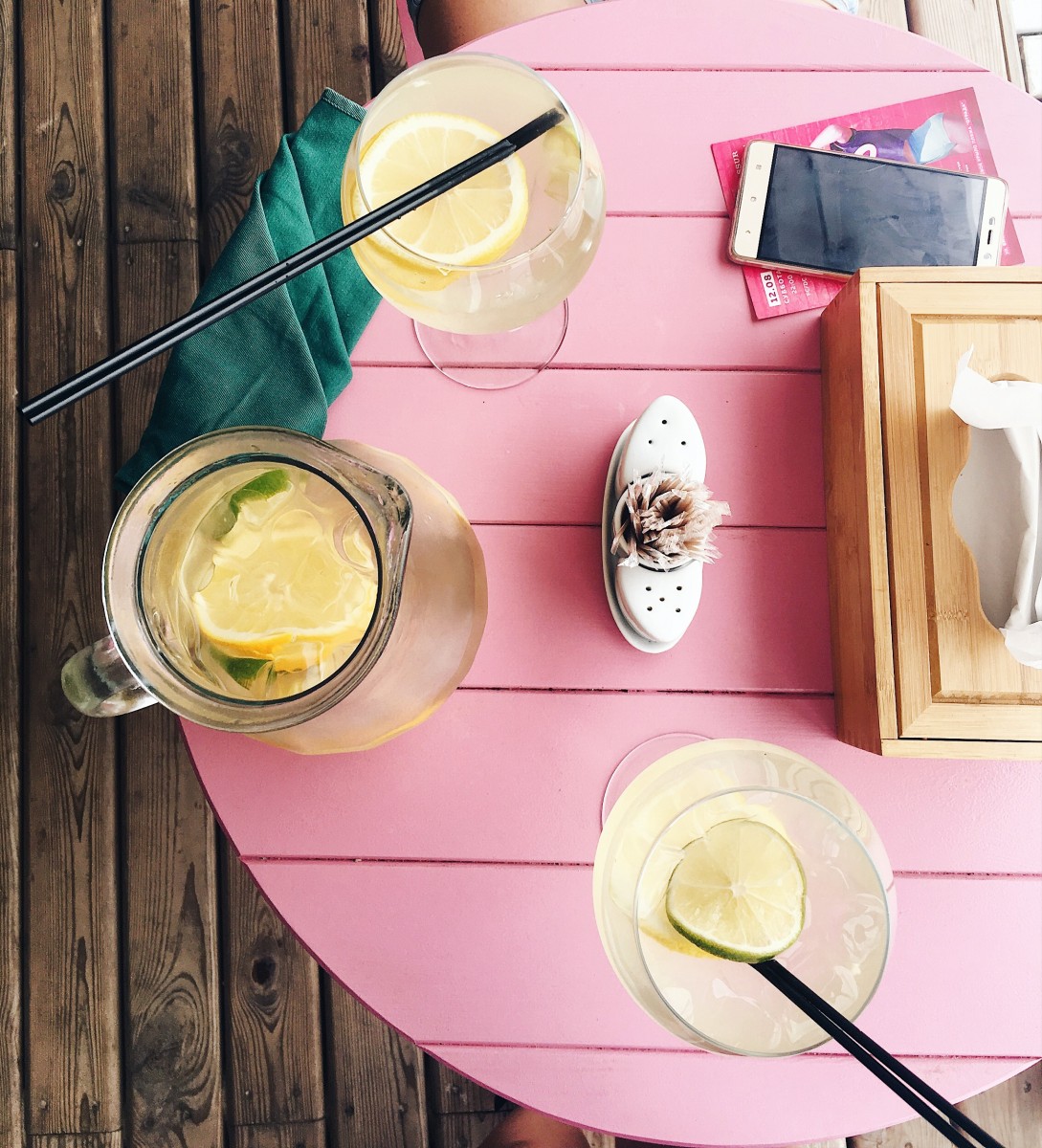 Peach Sangria at Bright On Beach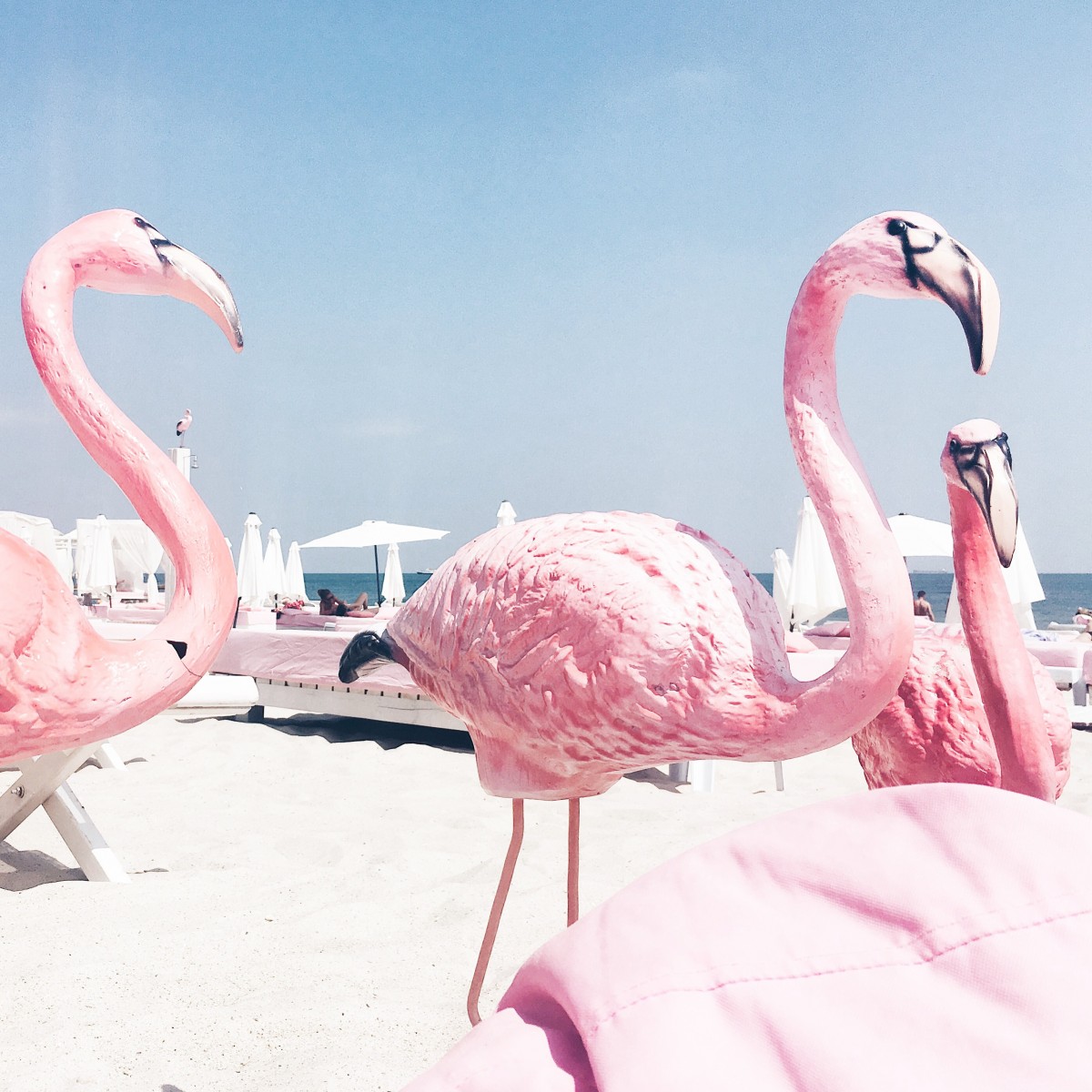 Oh, and don't forget flamingos!
Food
Summer is the season of open terraces and cold coffee in Odessa, my all time favourite it a White Whale, where you can find the best cappuccino in city and  a variety of alternative brews. For a fancy cup with vegan options try order Coconut Latte at Moloko Bar. Their specialty is actually a trifle yogurt with a broad list of add-ons, so it's a perfect place to indulge yourself with healthy and yummy breakfast before heading off to the beach.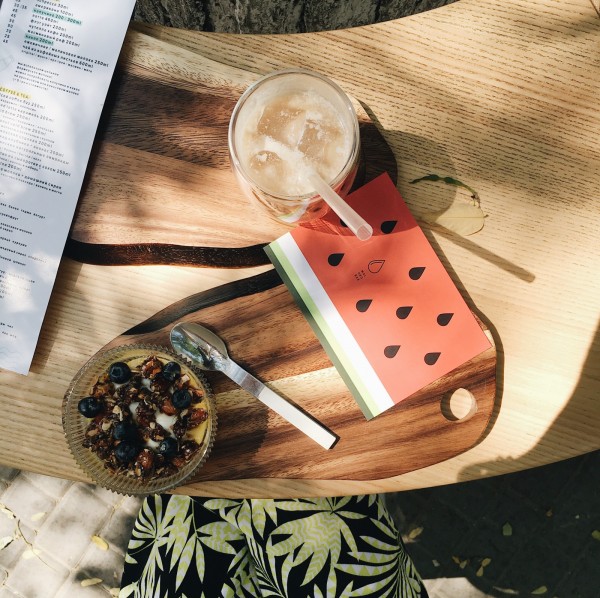 Trifle yogurt with blueberries and coconut latte at Moloko Bar
Eating local is a must at Odessa. And here it means you should try the seafood. I woulds advise you skip Forshmak (a combination of pickled herring and apples is not for everyone, or at least not for me), but local mussels are a dish of choice. While you can find mussels at almost every cafe in the city, I advise visiting the place that specializes in bivalve molluscs, like Kotelok Mussels Bar.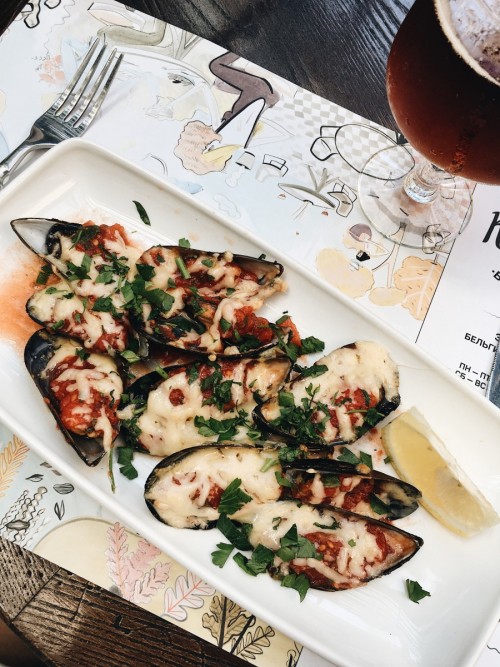 Grilled mussels with cheese and tomato sauce at Kotelok
For a good dinner with live music head to Odessa City Food Market. The newly established local food hall is the one and only in Ukraine. With an open floor plan; fresh food prepared in front of your eyes; a post-industrial space, and good-looking people sharing communal tables or sitting on stools around countertops this place is a perfect pick for a night out.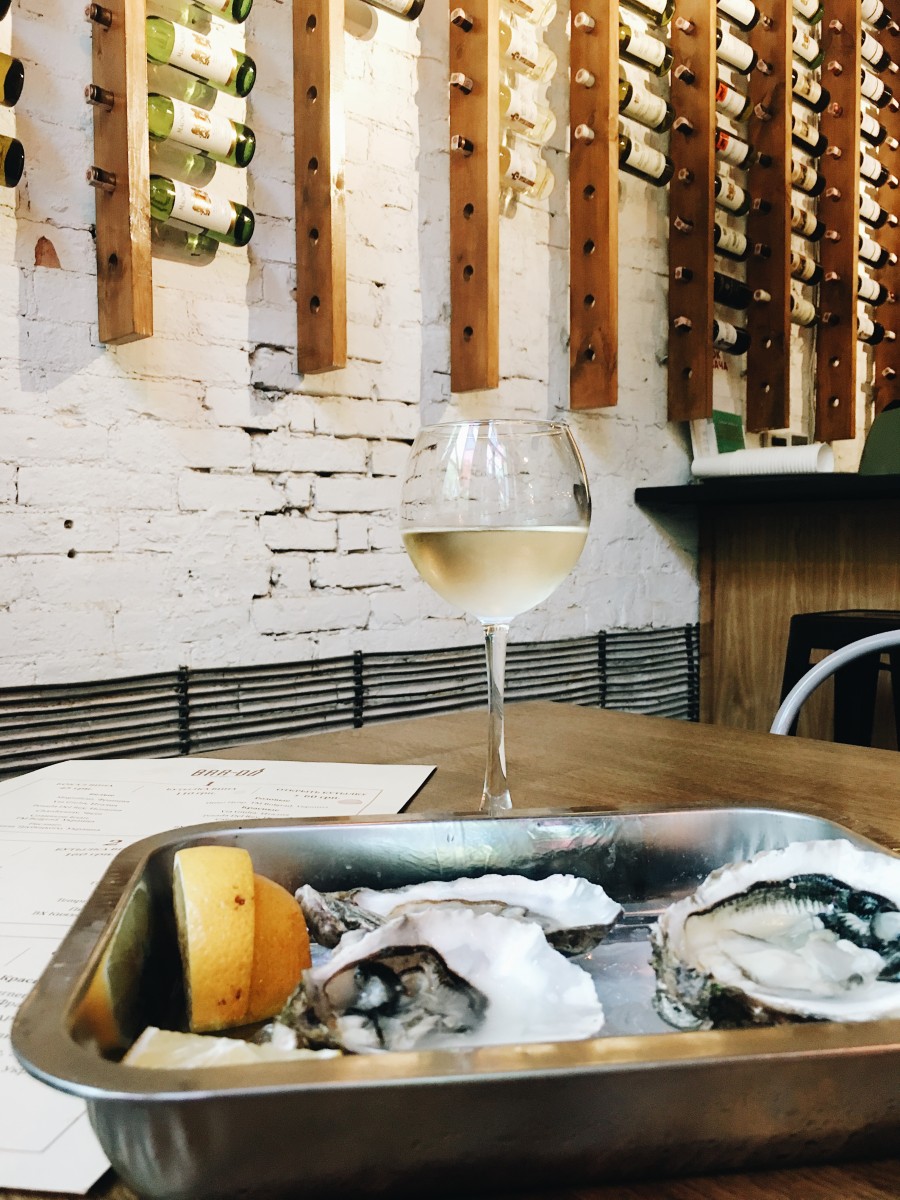 Oysters and Wine
Welcome the Sun
There is something special about sunset and sunrises at the seaside. Odessa is facing the East, so sunsets are quite boring here, yet seeing the sun rising from the water is very special experience.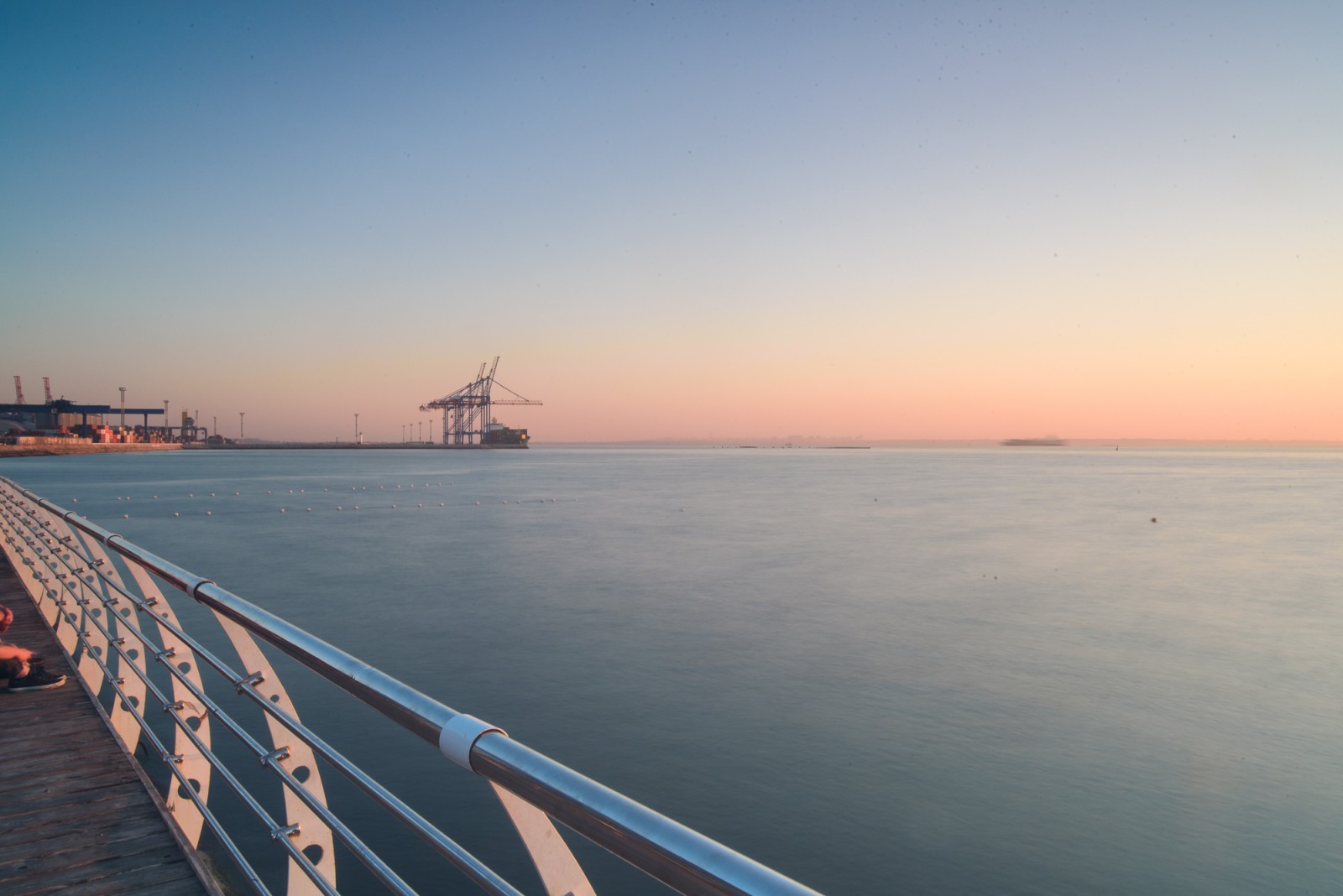 Sunrise colors of Odessa Port
My favorite sunrise spot is Langeron beach. It is the closest beach to the city center, and has unobstructed views of the sun. On weekend mornings, you'll always find here late party goers, fishermen, tourists, local park workers, all of them gathered with a single purpose: to witness the first light of the day. So why not join?:)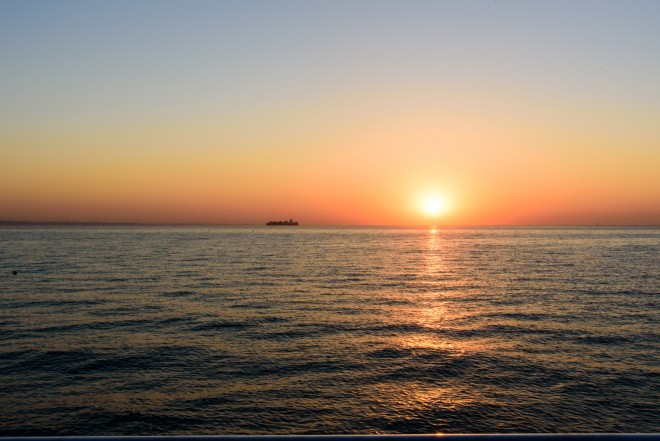 Chasing the sun
Odessa International Airport (ODS) has daily direct connections from and to Kiev, Vienna, Istanbul, Ankara, Warsaw, Budapest, Minsk, Prague,Tel-Aviv. Several days a week there are also scheduled flights to Athens, Dubai, Milan, Sharm-El-Sheikh and Saloniki.