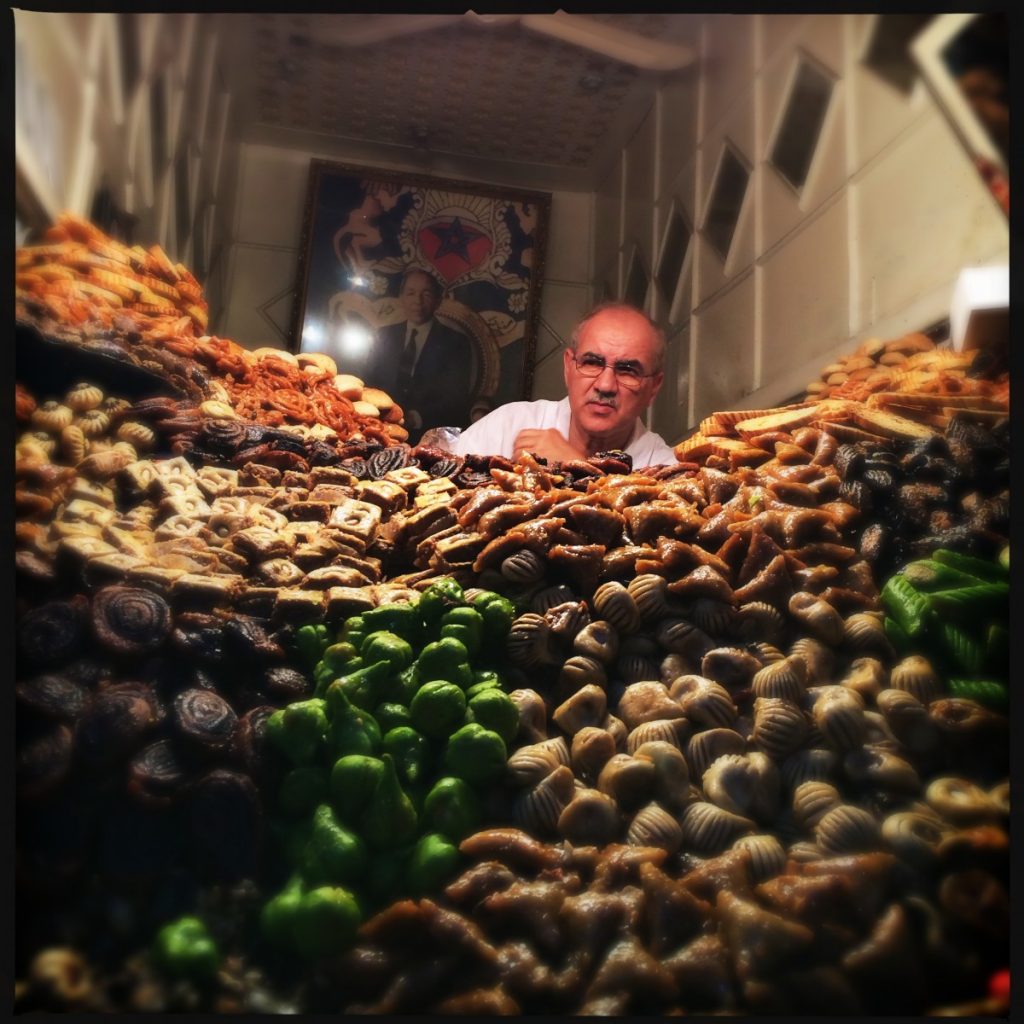 The Baker
Marrakech's biggest square, Jemaa el Fna, turns into a giant food court after dark. You can buy everything from dried figs to grilled meat on a stick. The smell is exotic and alluring, and, the vendors are a friendly bunch.
Left: The dried fruit vendor Right: Figs galore
One of my favorite things about wandering around Jemaa el Fna is how it's a spot that is frequented by both locals and tourists. You can eat what the locals eat here, and cheaply. And if you grab a seat at the grilled meat stand, you'll likely find a dining camaraderie not unlike that of a sushi bar.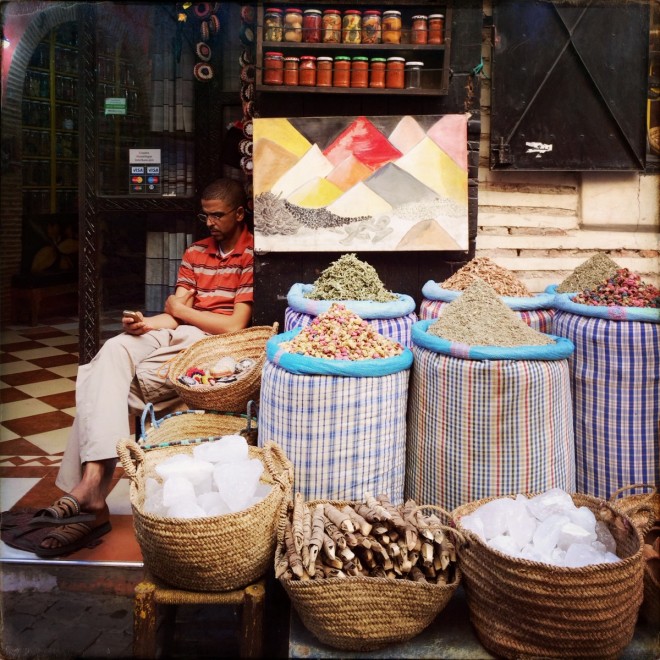 The Spice shop, complete with a painting of a spice shop

It's always amazing to me that the basics, like eating, tend bring out similarities among cultures. I have yet to find a culture that doesn't appreciate good food, and Morocco has a lot of good food. For those with sensitive stomachs, you don't have to eat any of the street food to enjoy how much it represents a culture. Most of the vendors did not mind me snapping a photo after hanging out and watching them for a few minutes.
Left: The daily special Right: Citrus drive-by
All these images were shot on my iPhone 5s using the Hipstamatic Oggl app. If you use Oggl, you can find & follow me @lax2nrt.