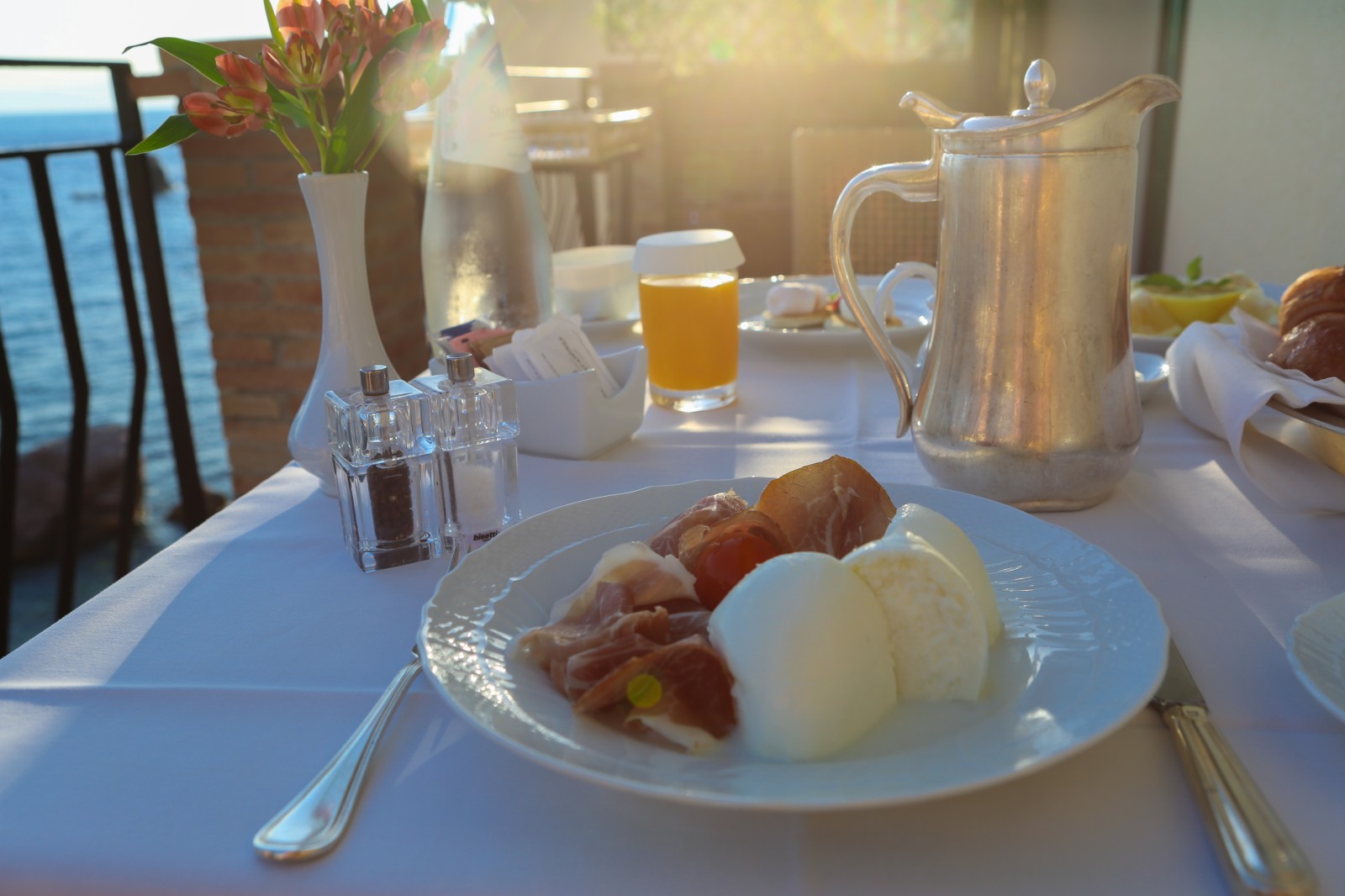 Burrata for breakfast at the Belmond Villa Sant'Andrea
Tell people you are going to Sicily and you are sure to get a positive response from those who have visited that will some variation of "the food is amazing."
Sicily has a reputation for being part of Italy, yet separate from it with it's own unique traditions, customs and food. It's definitely still Southern Italian cuisine, but with Greek, Arab, Spanish and French influences. Sicilian dishes often have olives, pine nuts, saffron, pistachios and an enthusiastic dose of exotic spices.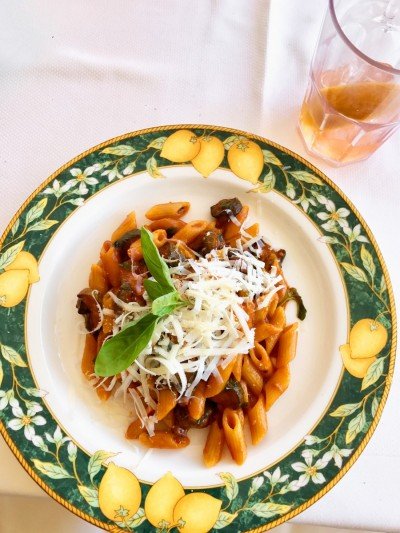 Perfect plate of pasta at The Giardino dei Limoni
Be sure to read the fine print on the menu– it's not uncommon to see horse or donkey meat on the menu. I saw donkey listed as an ingredient for the "hamburger." Curiously enough, on the Children's Menu at the at same restaurant, the dish was simple called "hamburger" with no mention of what type of meat was used.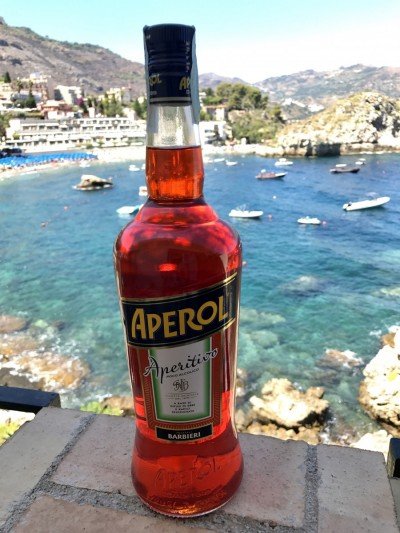 Spritz o'clock at the Belmond
Of the local specialties I found the stand out to be the arancini (deep friend rice balls filled with ragu sauce, mozzarella and peas and covered in bread crumbs), which were surprisingly light and completely delicious.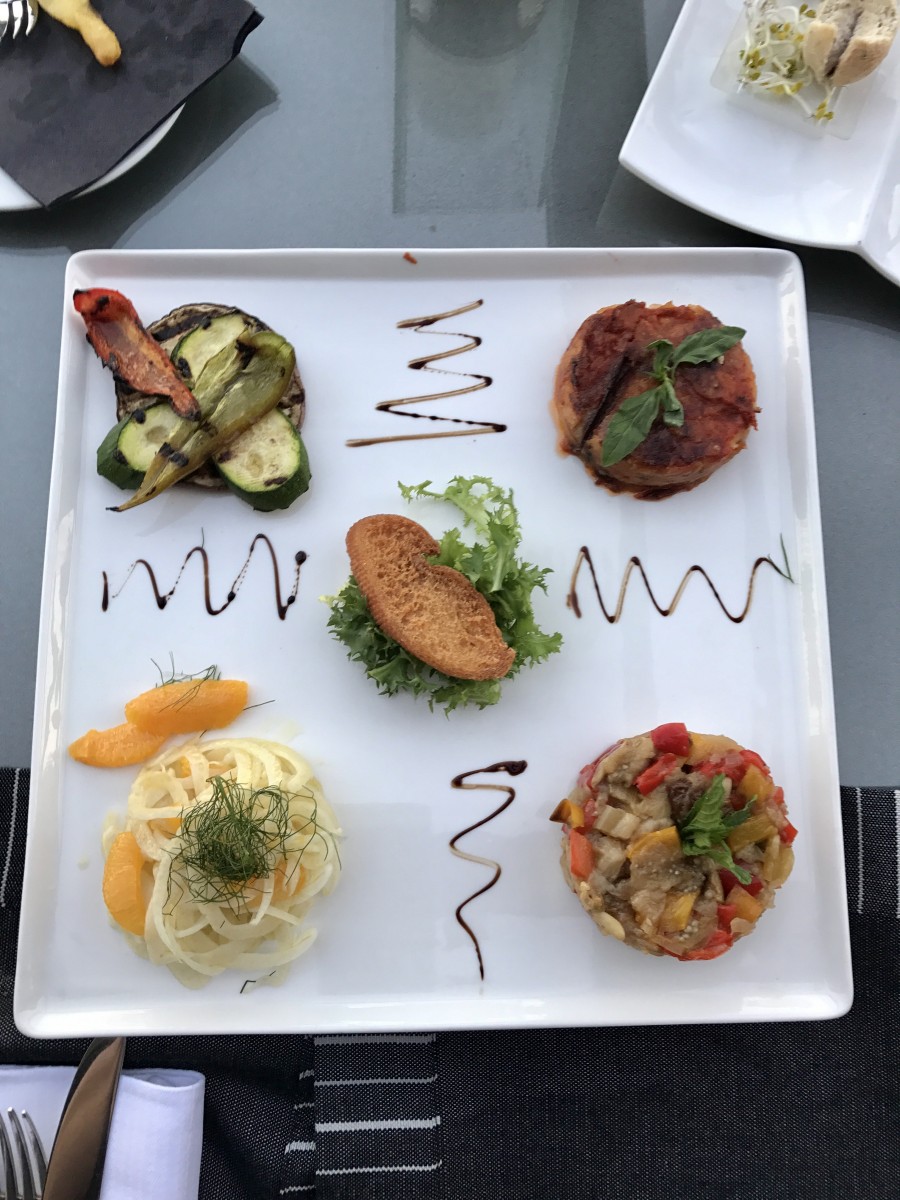 Perfectly plated appetizers at the Hotel Metropole Lounge
Sicily is famous for it's sea food and I was looking forward to enjoying some octopus. My visit took place during a heatwave, and after seeing flies on some of the fresh fish set up for display in restaurants, I decided to avoid it.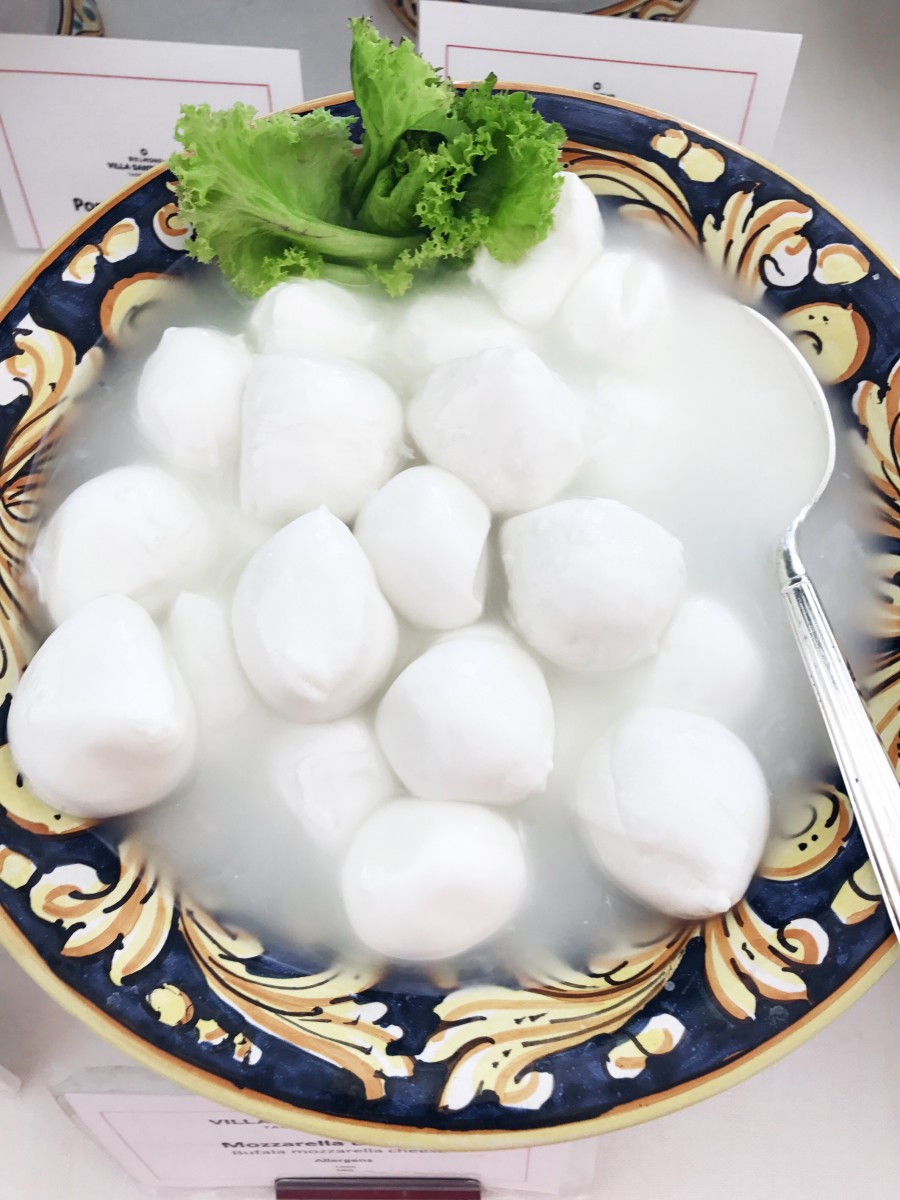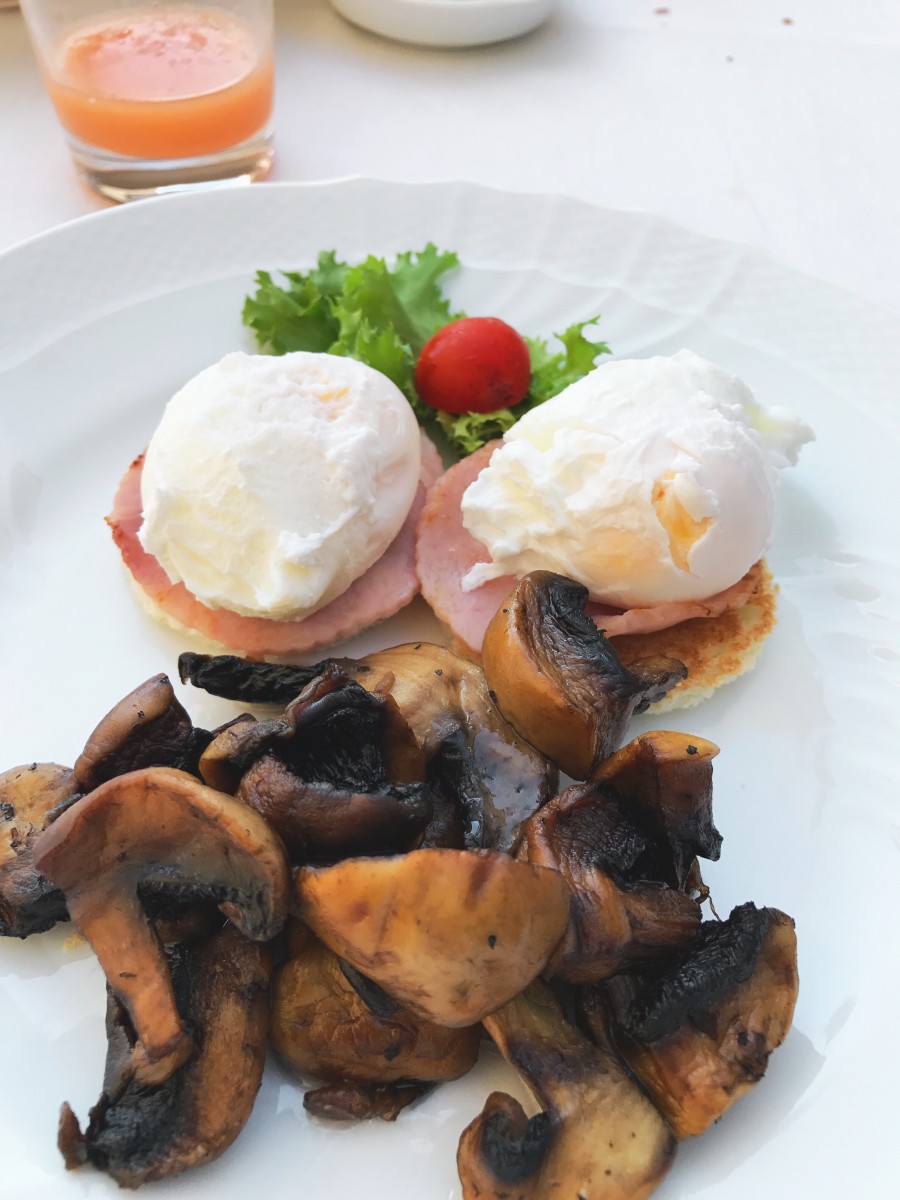 Belmond breakfast options at the Villa Sant'Andrea
I did indulge in the spaghetti all vongole (spaghetti with clams) which was light, savory and delicious. The restaurant in Taormina which served the best one I found was at Ristorante Da Giovanni, just a 5 minute walk from the Belmond Villa Sant'Andrea Mare hotel.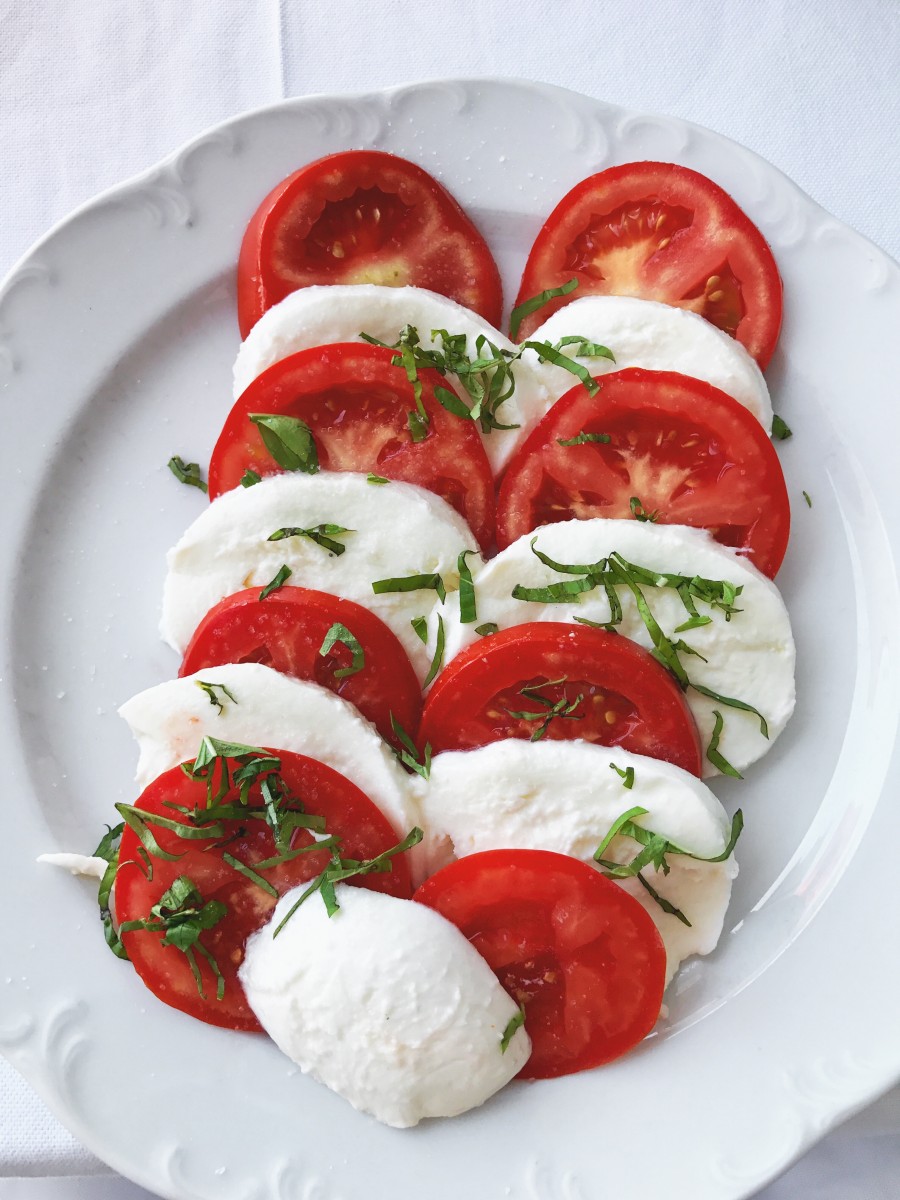 Heart shaped caprese salad
Ristorante Da Giovanni turned out to be my favorite dining spot in Taormina. The casually elegant cliffside restaurant became my go-to spot for lunch and a few Aperol Spritz, where were served at bargain prices compared to the restaurant bars.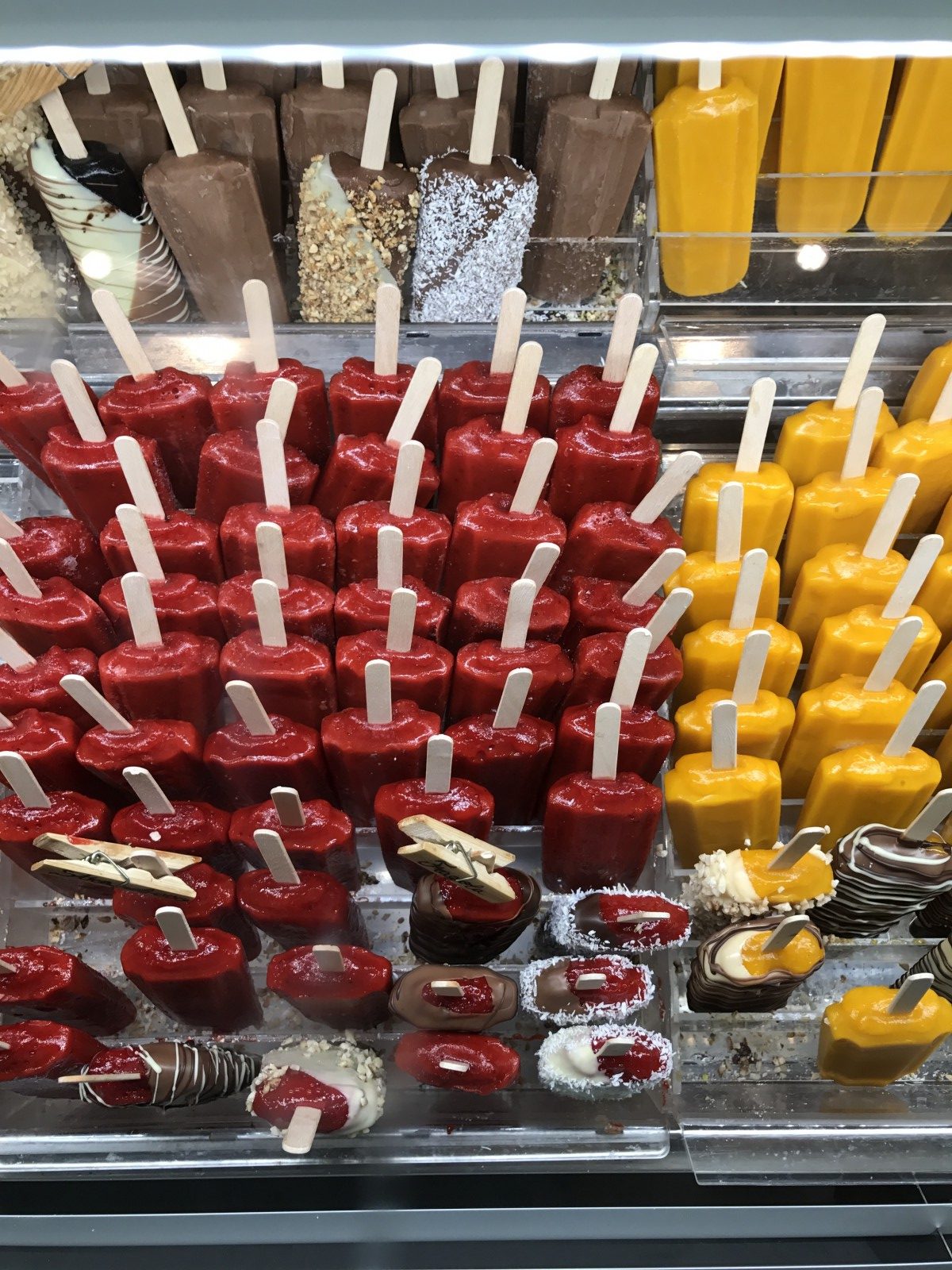 Frozen fruit bars in Taormina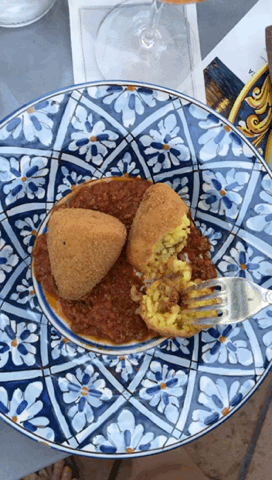 Yummy arancini at the Belmond Villa Sant'Andrea bar
Sicilian deserts tended to be light and appropriate to the August heat. Frozen fruit bars seemed more popular than gelato and are easily found at many spots along the main streets of Taormina. Mango, lemon and melon were light and summery.
Spritz O'Clock at Ristorante Da Giovanni
The two hotels where I stayed, The San Domenico Palace and Belmond Villa Sant'Andrea, both served excellent breakfasts. While the San Domenico Palace had a fine dining restaurant that gets rave reviews, but in the heat I preferred dining at The Giardino dei Limoni, the casual  pergola-covered pool side dining spot. They serve an excellent Penne alla Norma, a Sicilian pasta with eggplant, tomatoes, olives, and basil.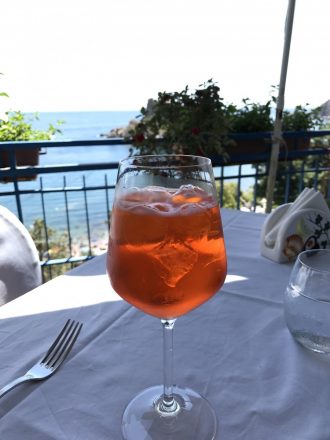 Spritz with a view at Ristorante da Giovanni
Breakfast at both hotels was typical five-star Italian, with a variety of meats and cheese and eggs served all the usual ways. There was plenty of yoghurt and muesli as well. Mozzarella di bufala for breakfast might have tasted extra good when paired with stunning views of the Ionian coast.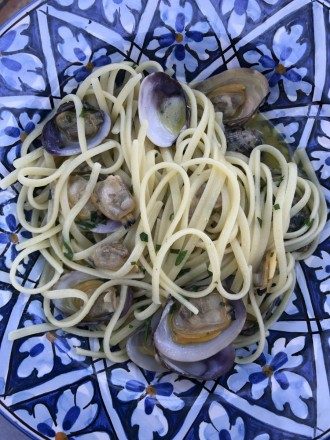 Spaghetti alla vongole at the Belmond Villa Sant'Andrea bar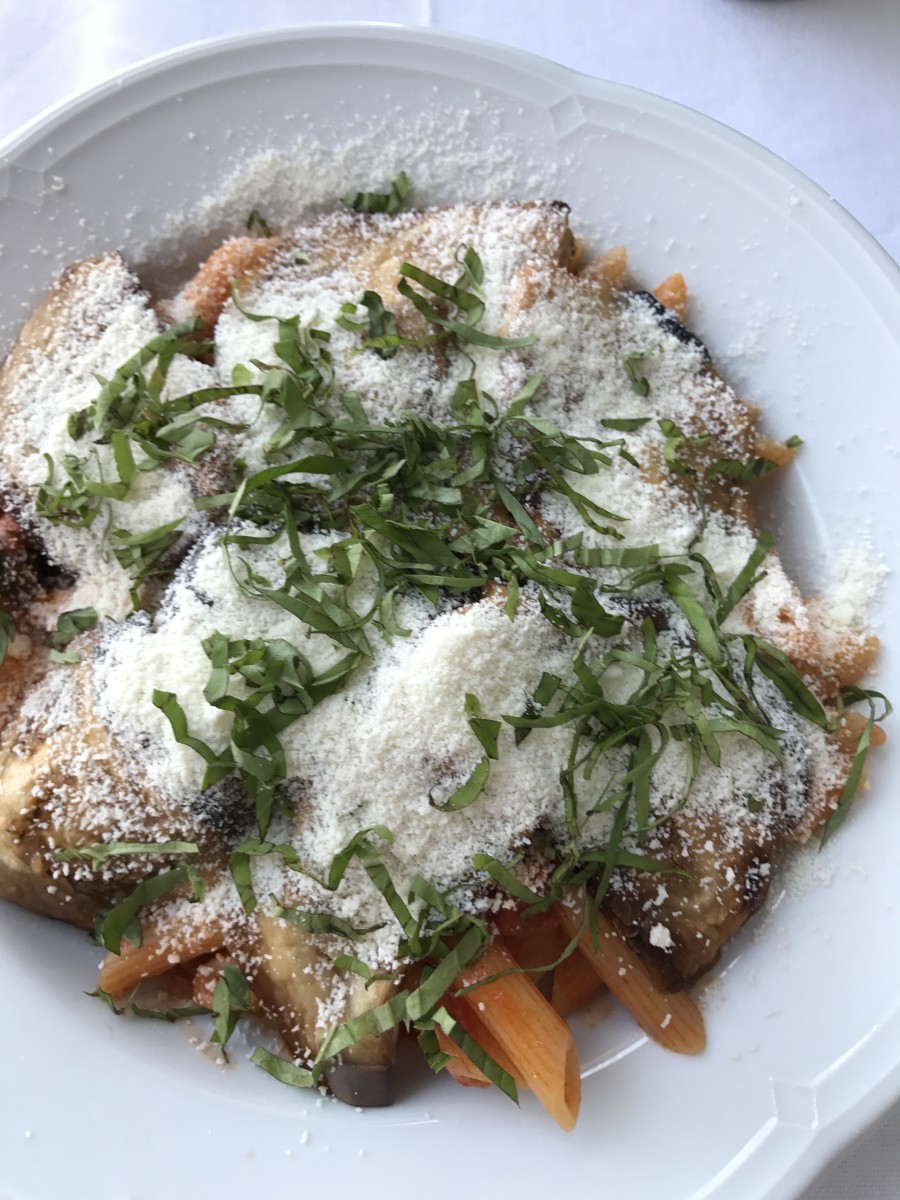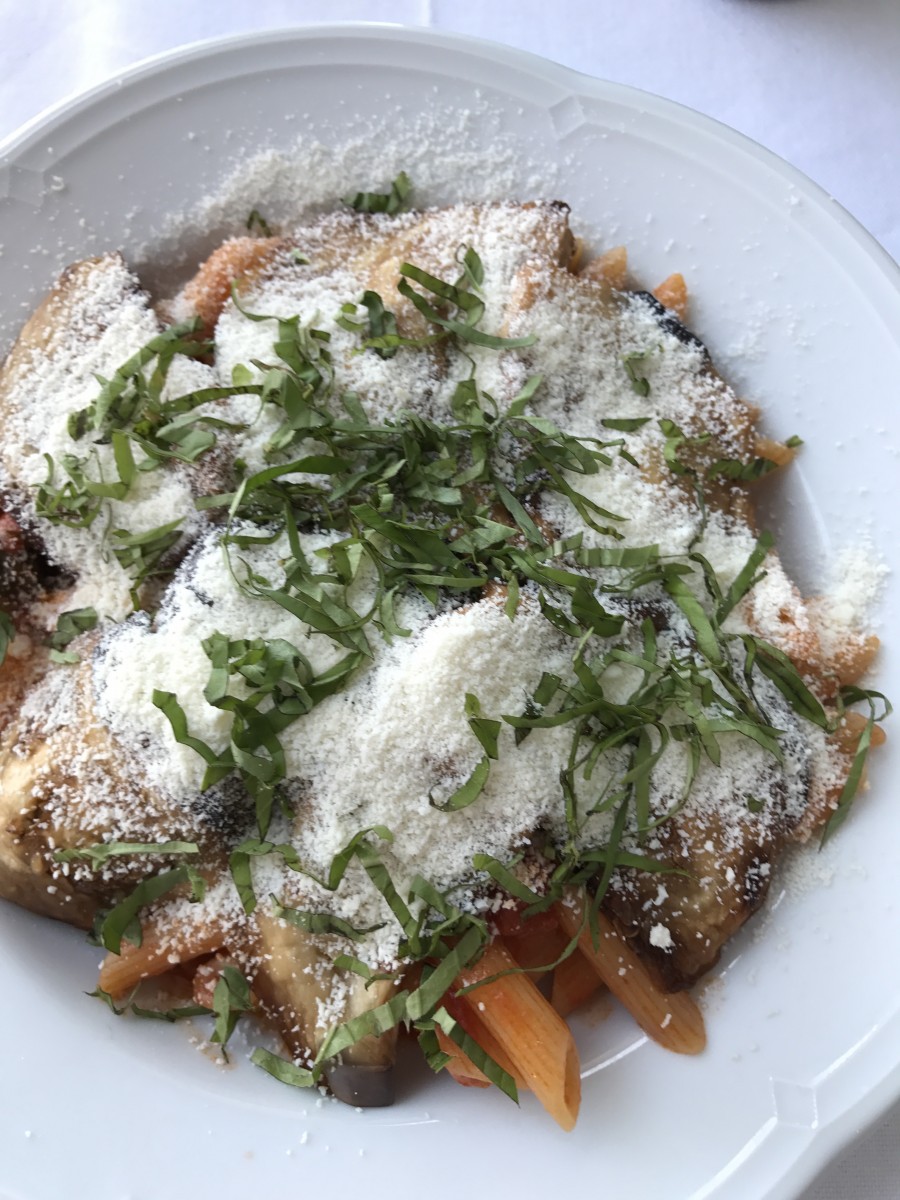 Pasta alla Norma
At dinner be sure to try some wine grown on the nearby hills of Mt. Etna. The nutrient-rich volcanic ash makes it ideal for vitoculture. The Lounge at the Hotel Metropole has a lovely deck which serves up five star sea views along with classic cocktails and fine Sicilian wine. In lieu of a heavy dinner, happy hour here was delightful. They have a nice riff on a mezze platter complete with a lovely eggplant parmigiana, which is much lighter and served cold like a salad.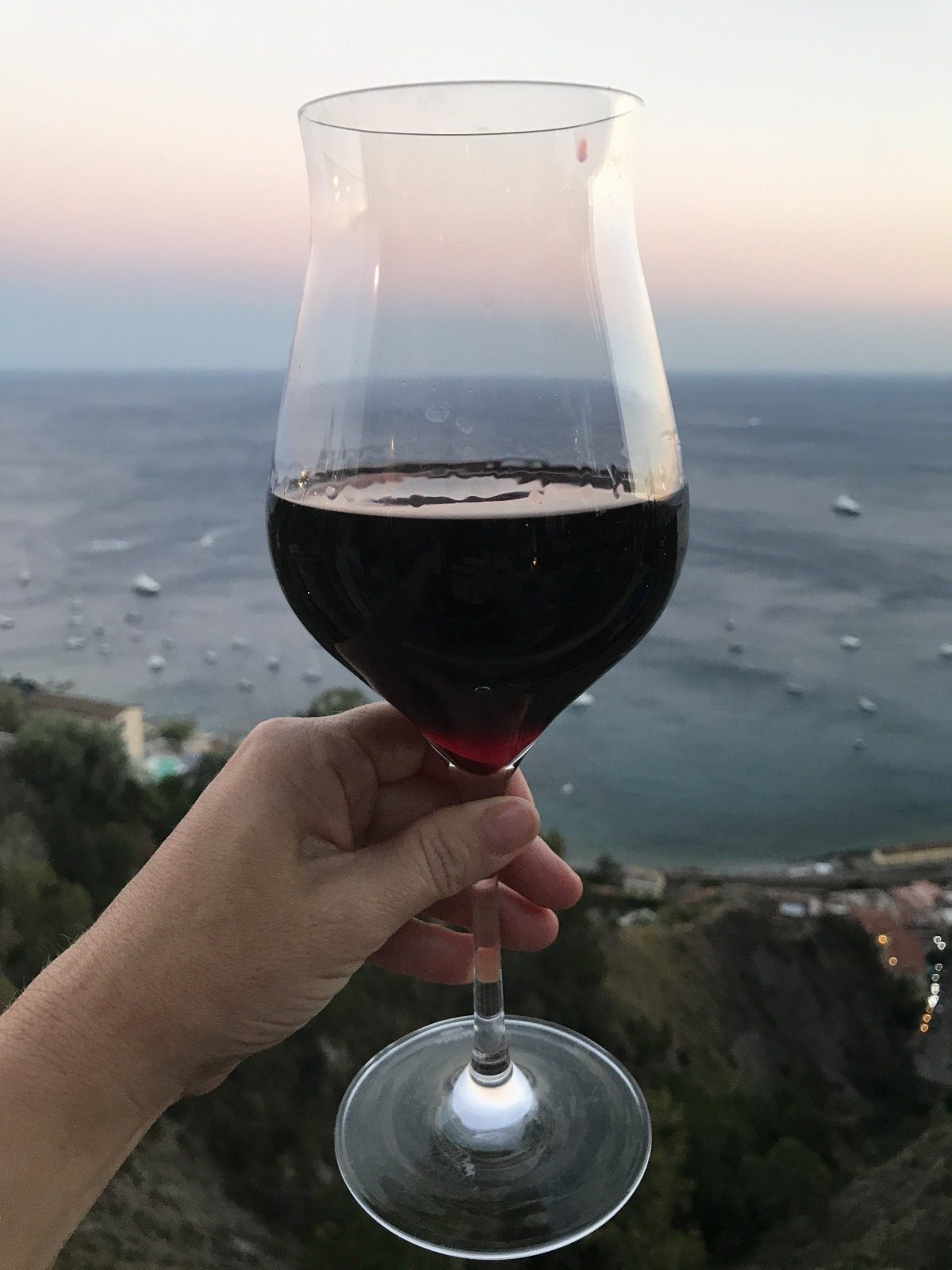 A glass of wine from Mt. Etna and water views at Hotel Metropole
Contact details for my favorite dining spots in Taormina, Sicily are below.
Piazza San Domenico, 5, 98039 Taormina ME, Italy
Tel: +39 0942 613111
Via Nazionale, 137, 98039 Taormina ME, Italy
Tel: +39 0942 627 1200
Corso Umberto, 154, 98039 Taormina ME, Italy
Tel: +39 0942 24013
Ristorante Da Giovanni
Via Nazionale, 105, 98039 Taormina ME, Italy
Tel: +39 0942 23531