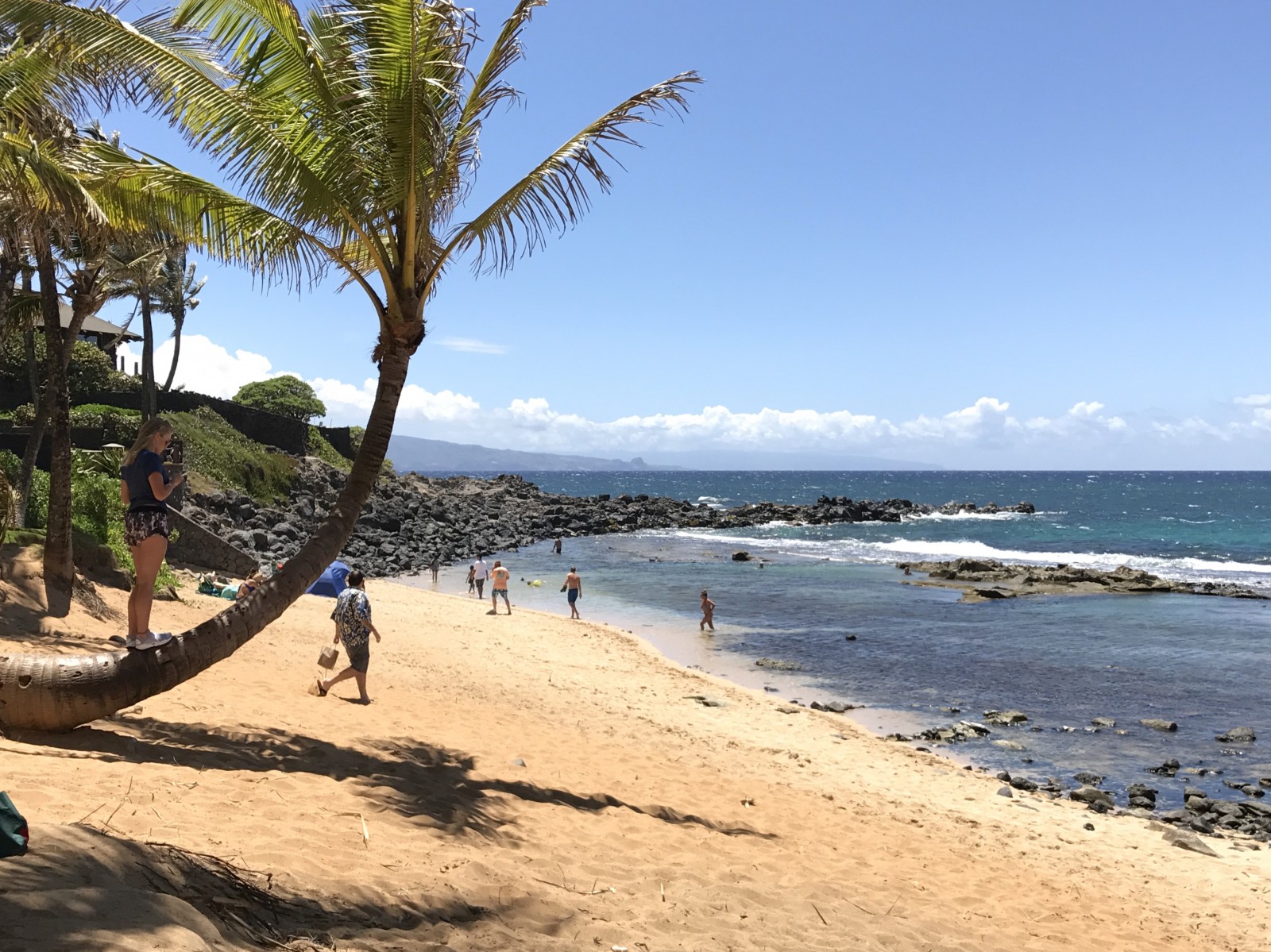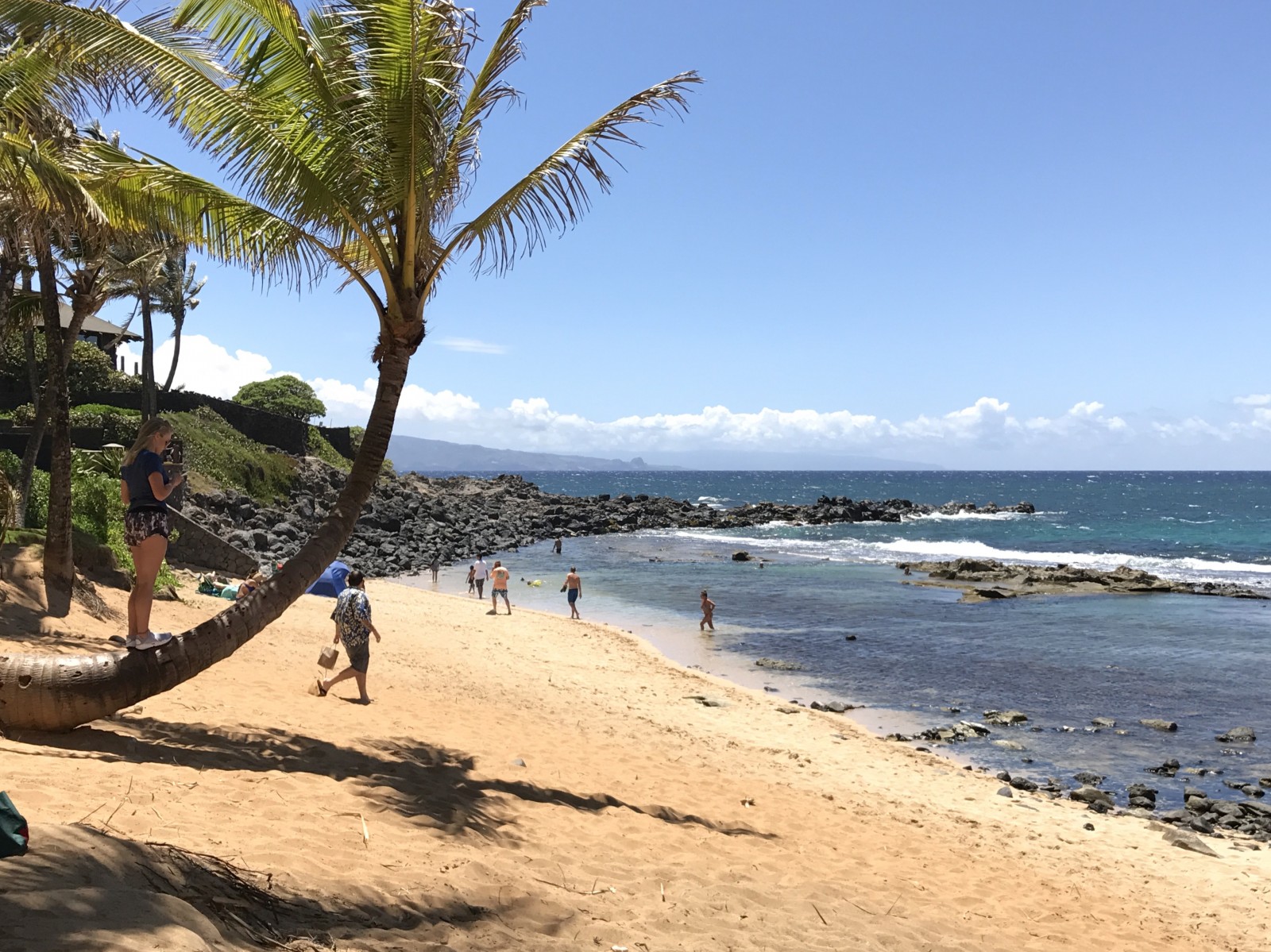 The beach outside of Mama's Fish House
If you're looking for something different from the mega resorts on Maui, I'd highly advise spending a day exploring Ho'okipa Beach Park and the charming town of Paia. Ho'okipa is one of the best windsurfing spots on the island if not the planet. It's also a favorite of surfers and people who just want to watch them while enjoying a day at the beach.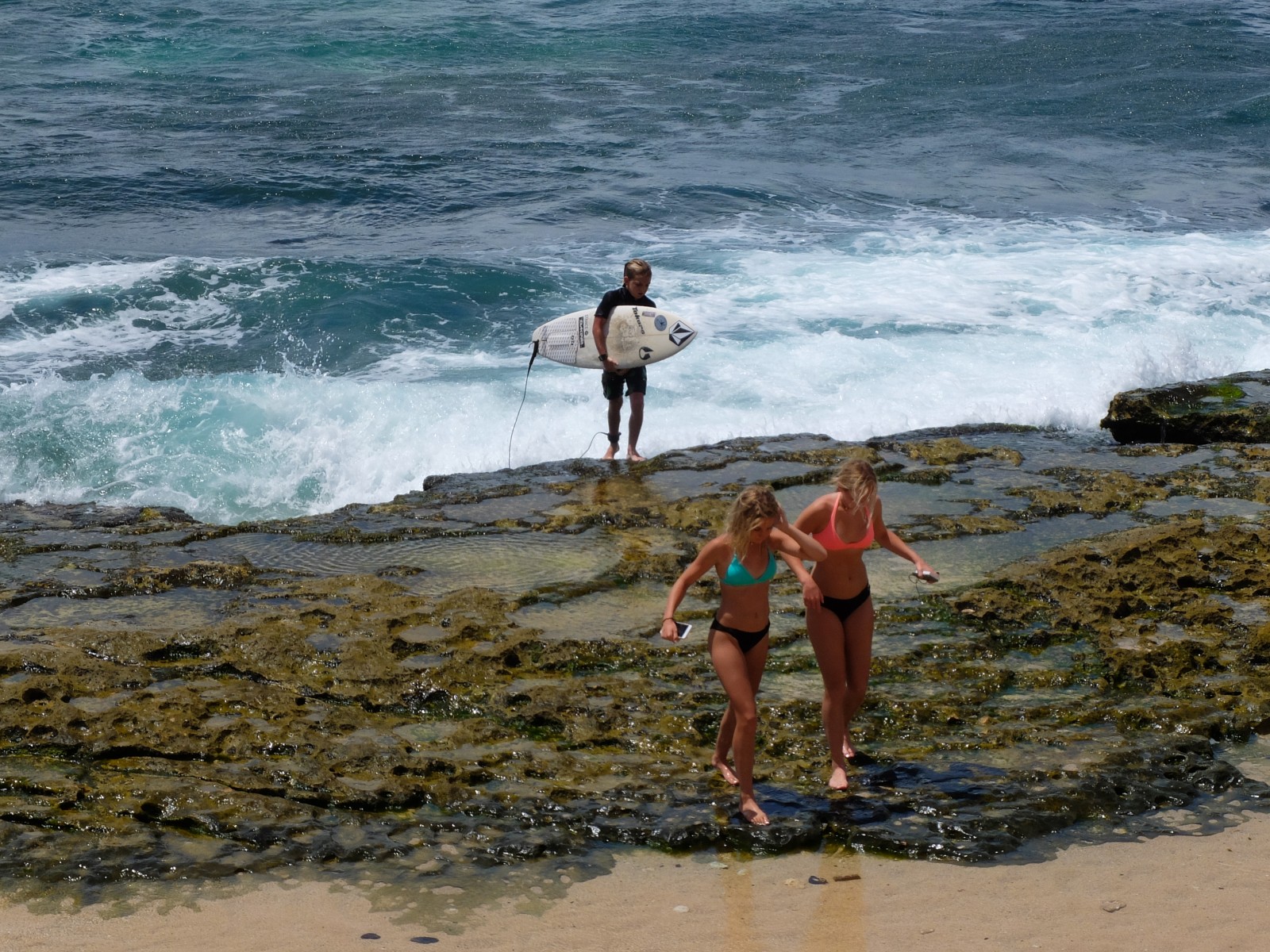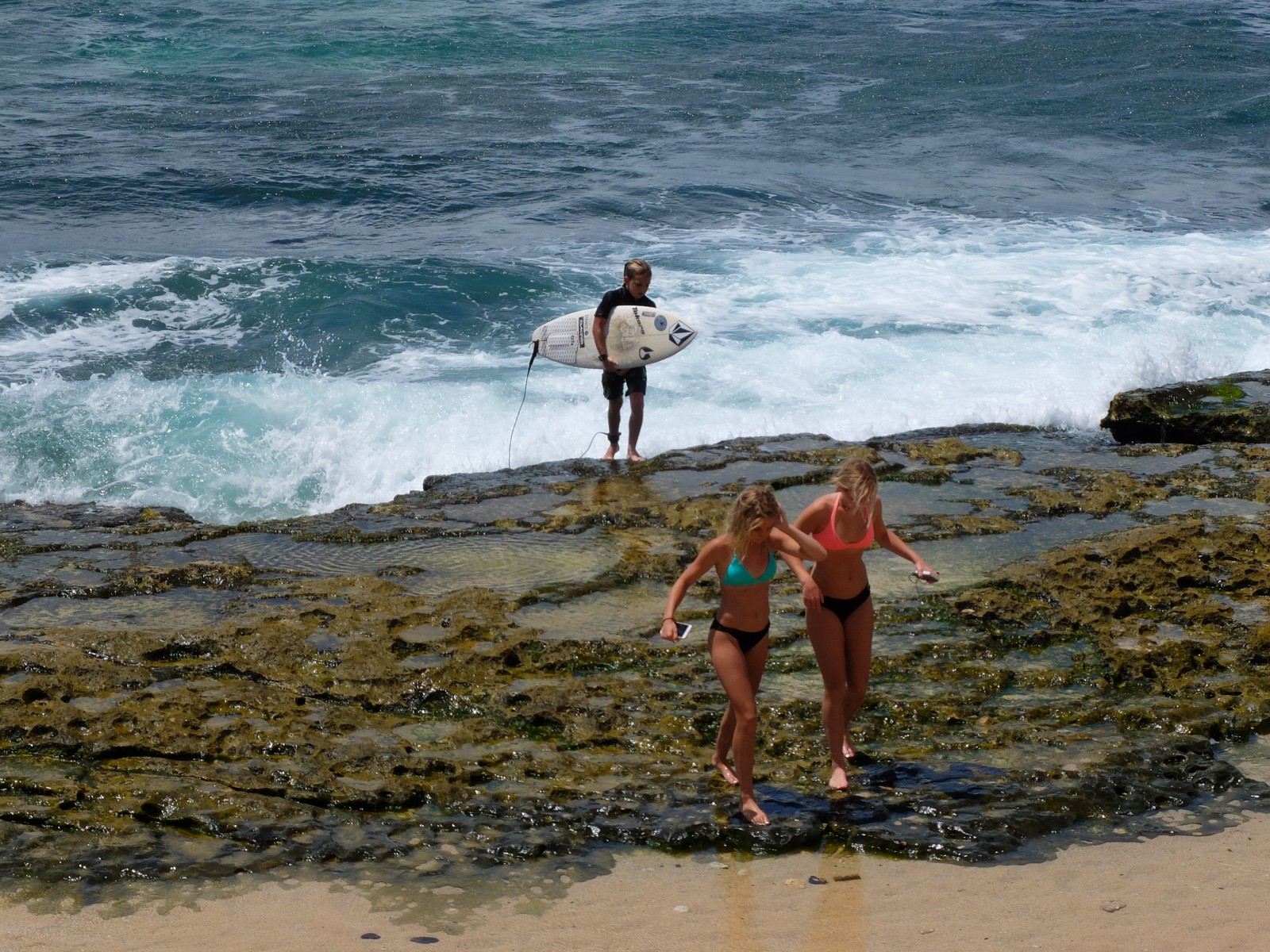 Summer day at Ho'okipa Beach Park
I am particularly fond of the mix of locals and tourists at Ho'okipa Beach. There are even a few interesting food trucks if you need a quick bite to eat.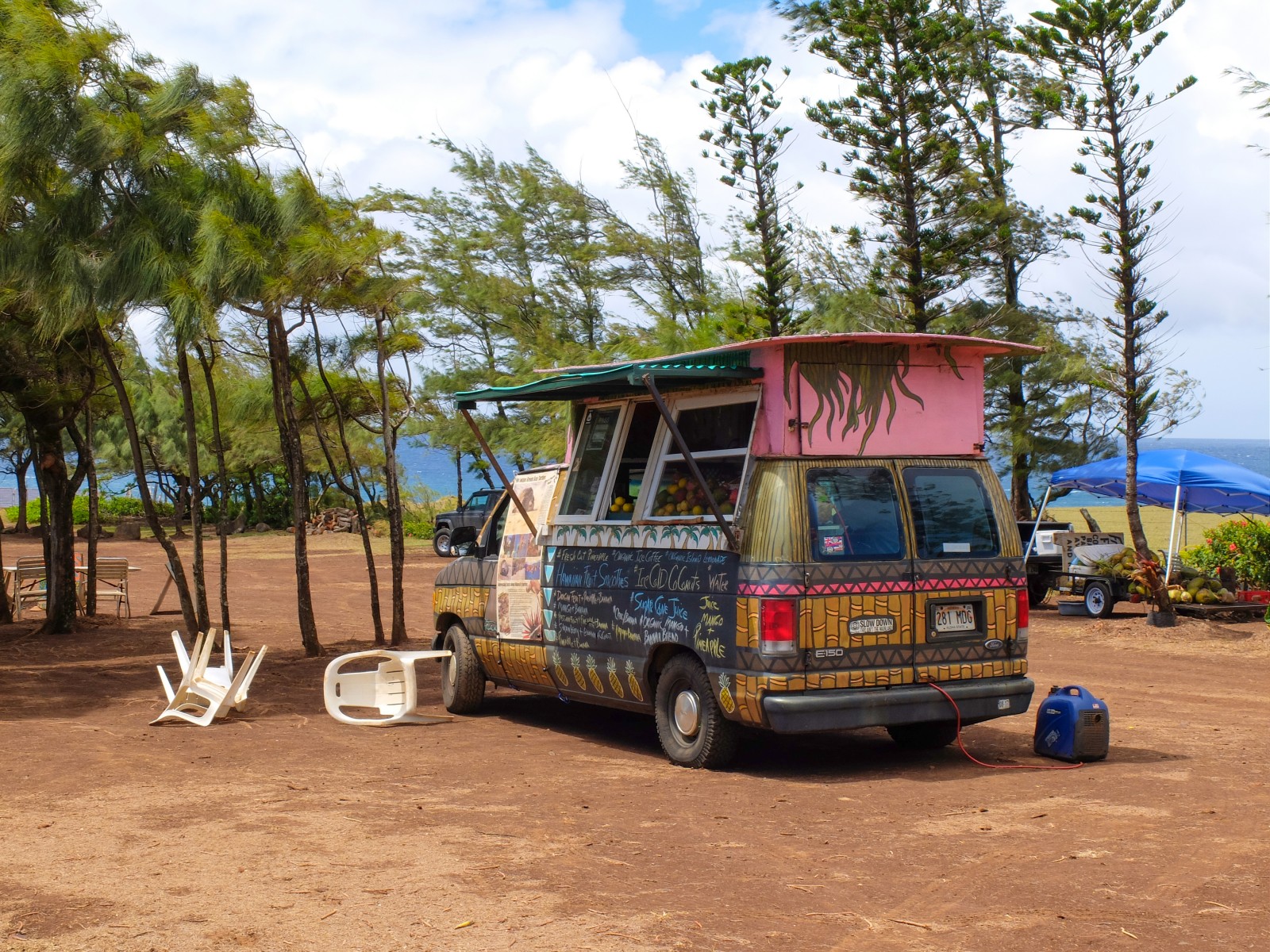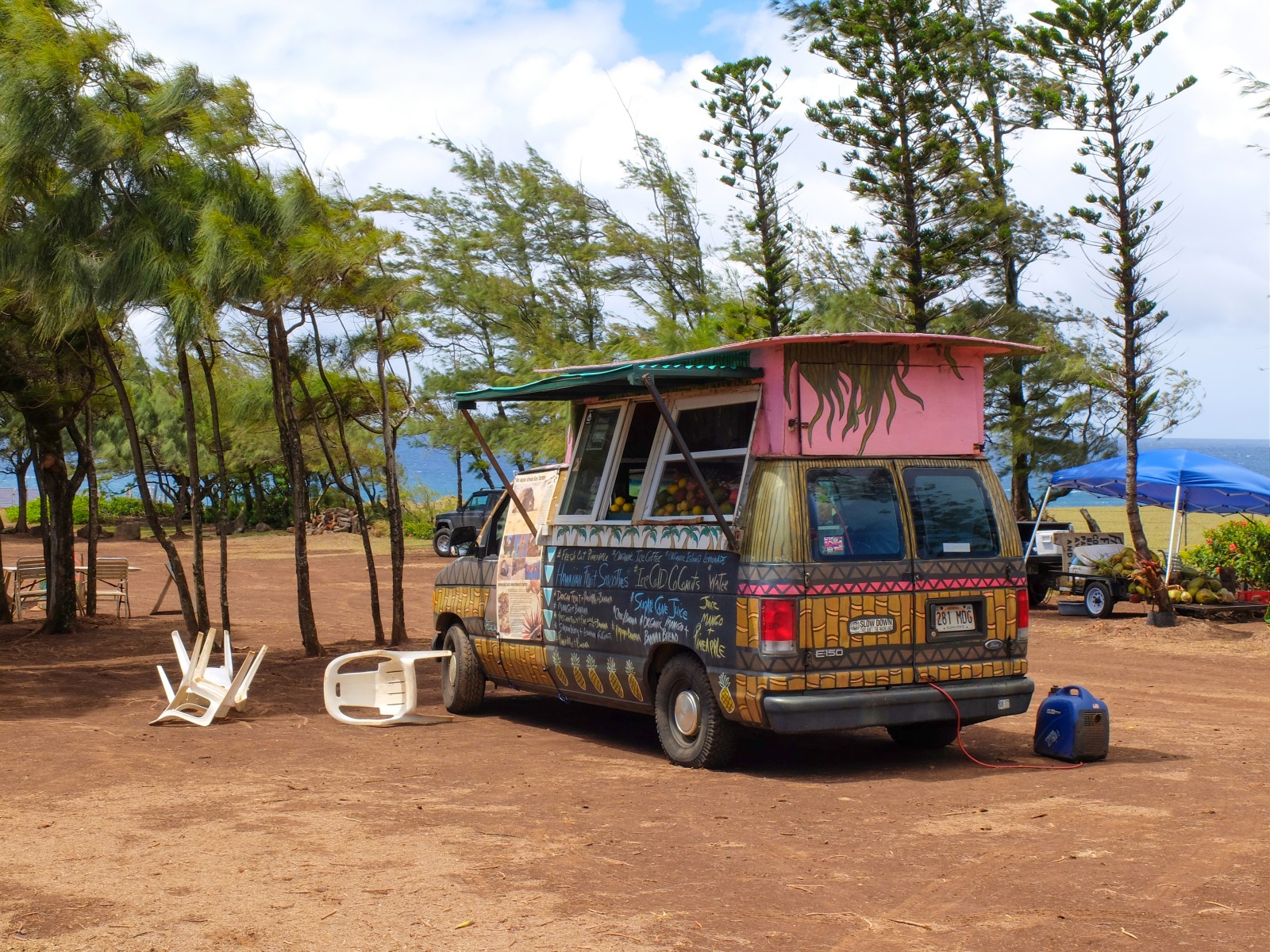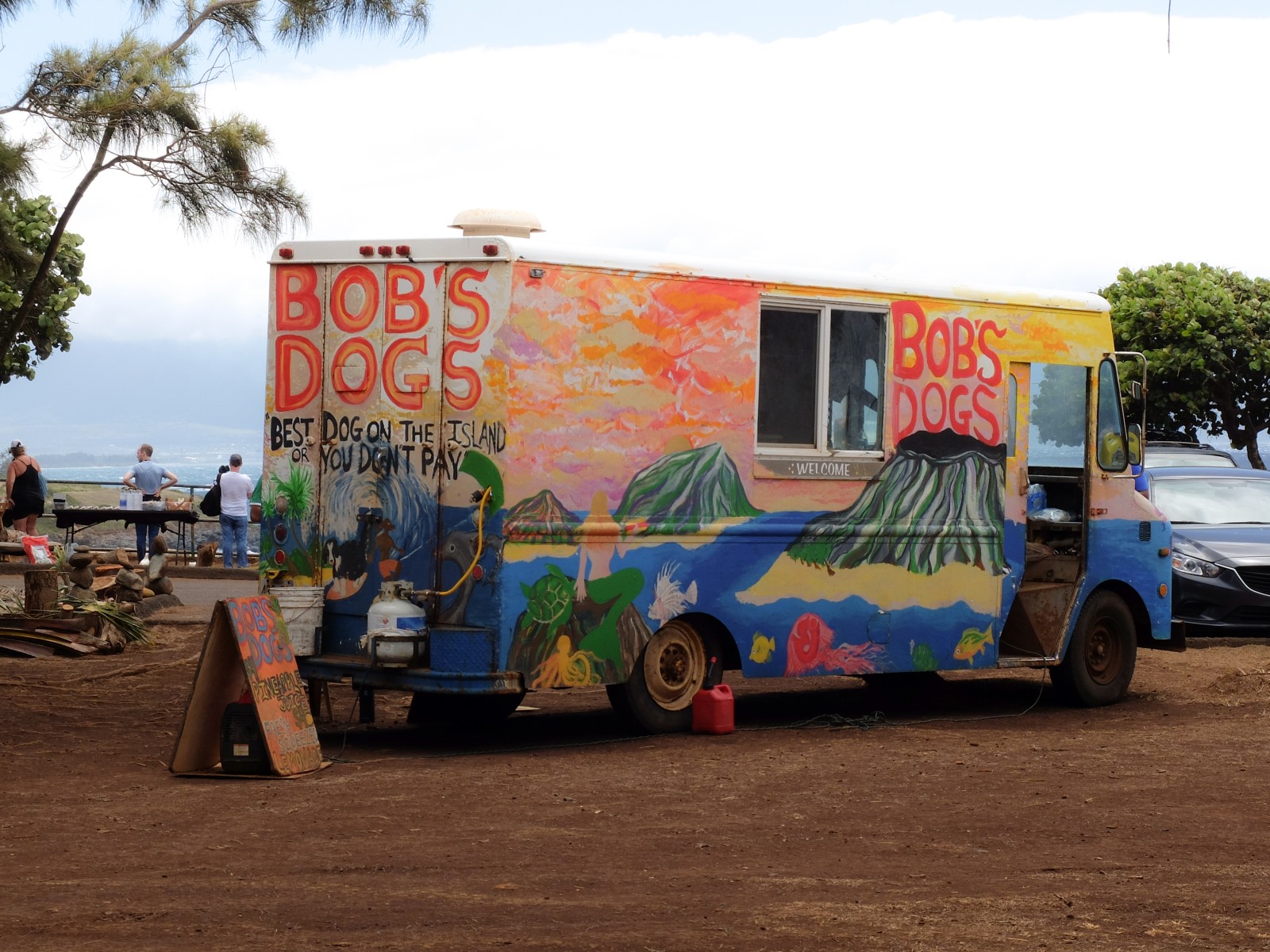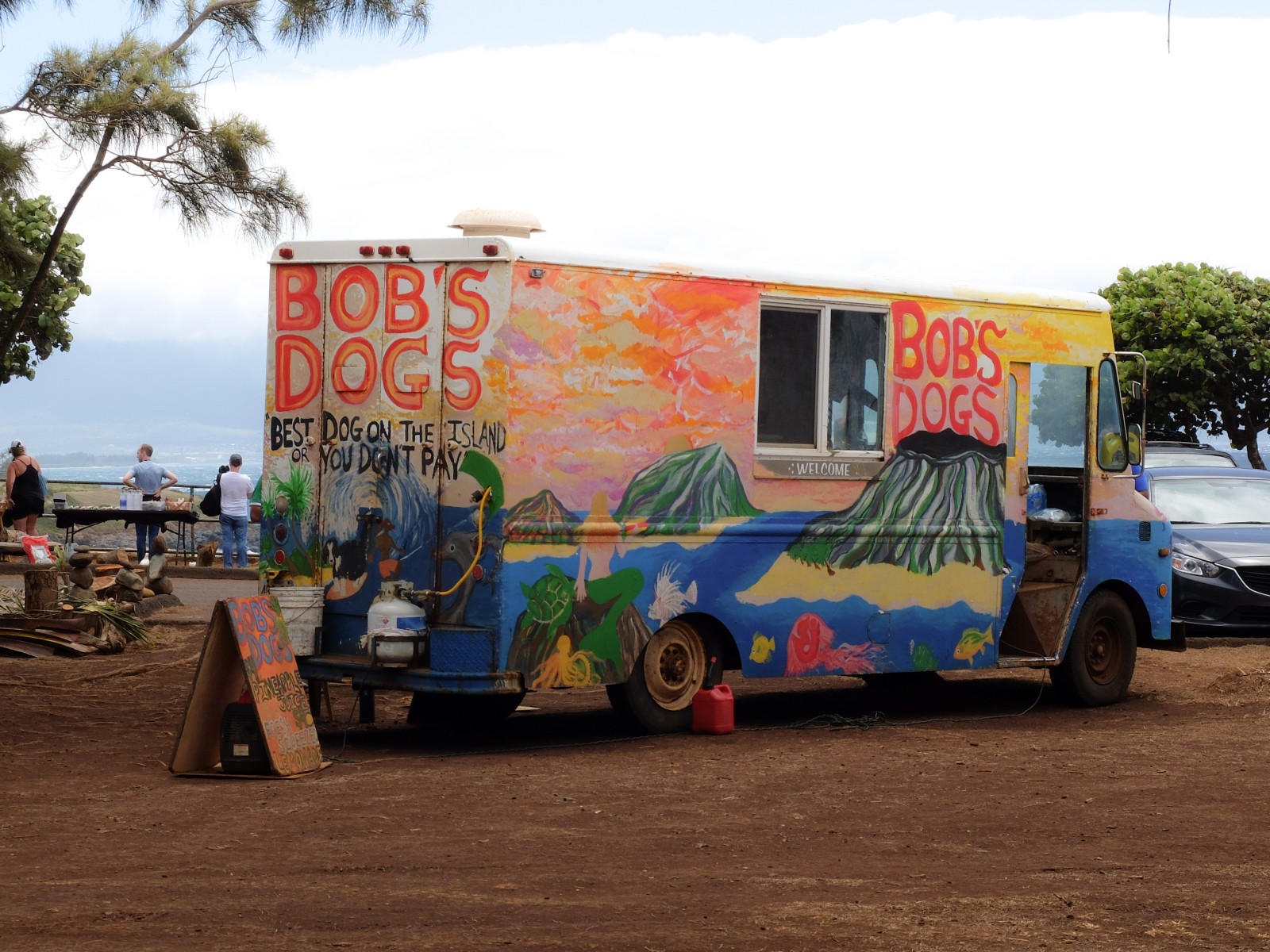 Food trucks at Ho'okipa Beach 
Drink a coconut or grab a nibble, but don't spoil your appetite. You'll want it later.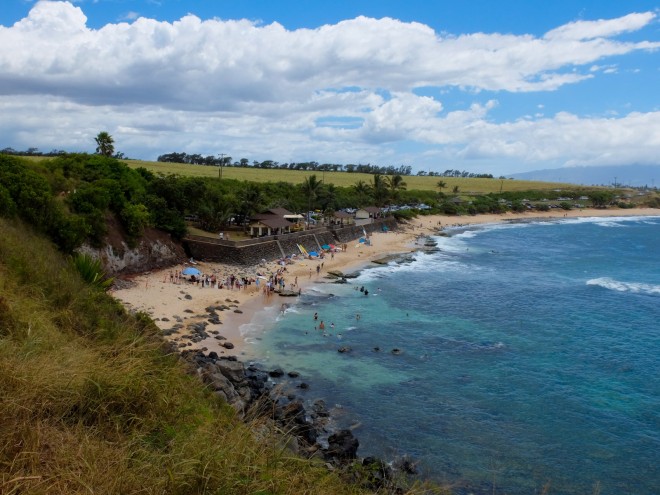 Another view of Ho'okipa Beach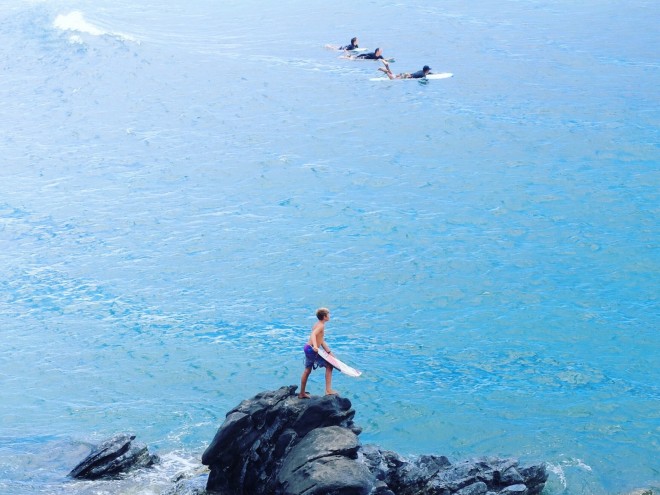 Getting ready to surf at Ho'okipa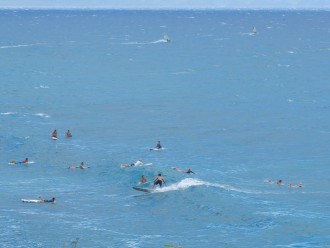 Surfing rush hour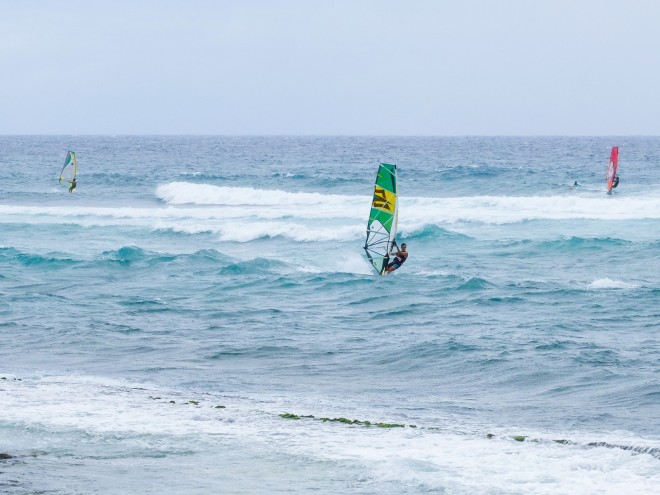 Windsurfing at Ho'okipa Beach
Ho'okipa is located close to Paia, which a charming spot to browse, go shopping, or grab a shave ice.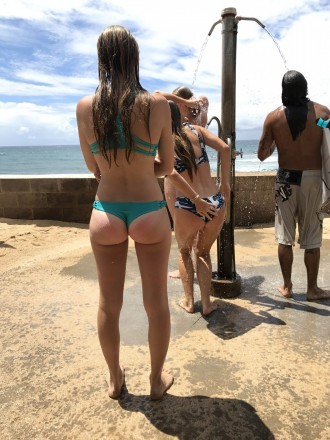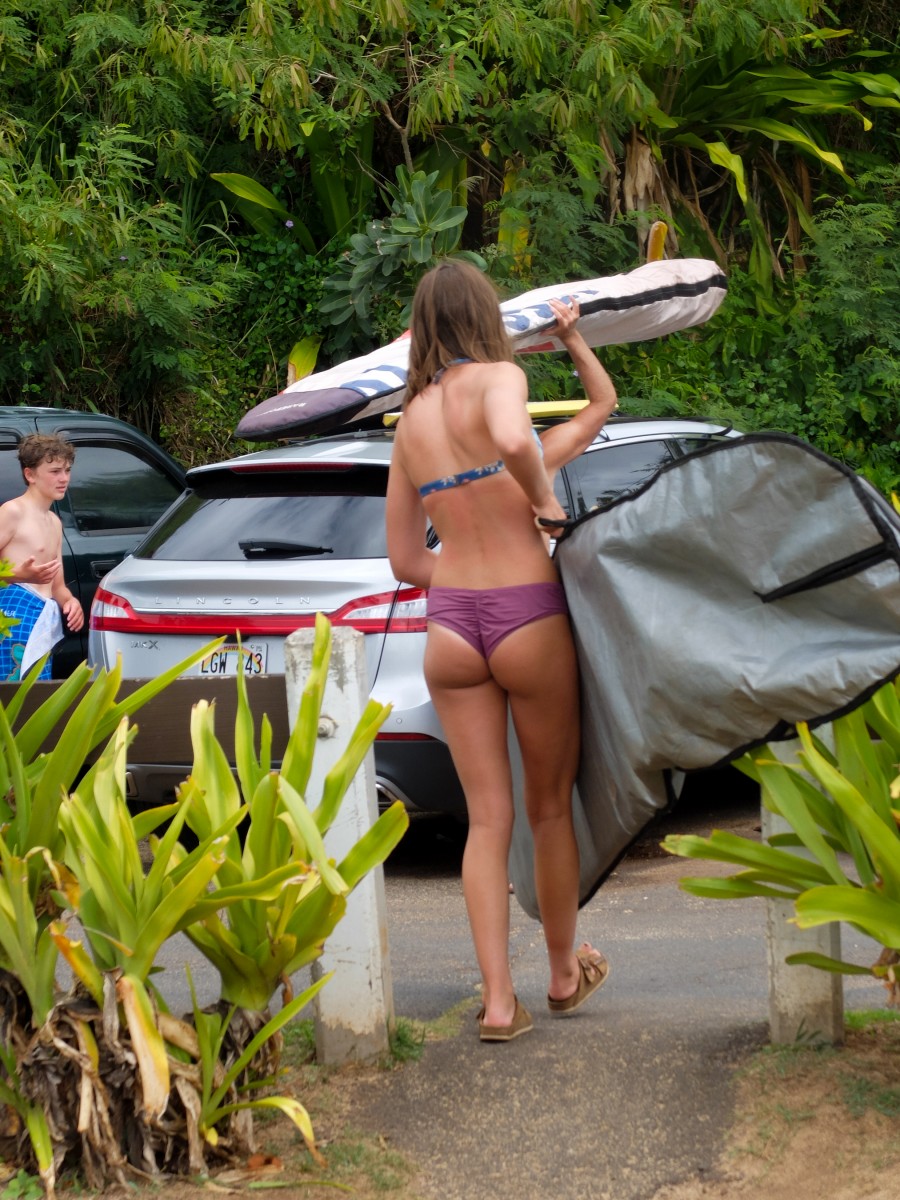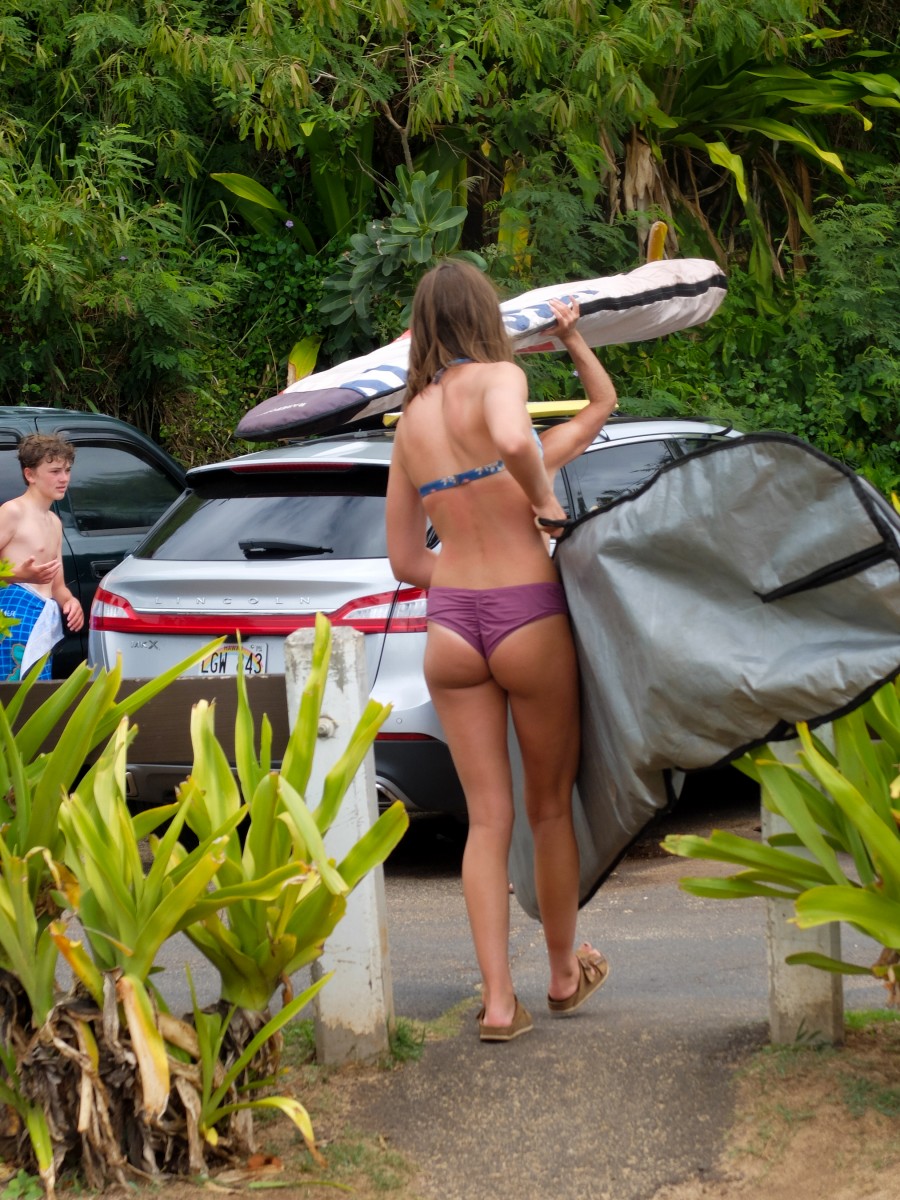 Sun's out/buns out at Ho'okipa Beach
Bathing suits are cheeky this season. If you're doing the sun's out/buns out thing, don't forget your sunscreen!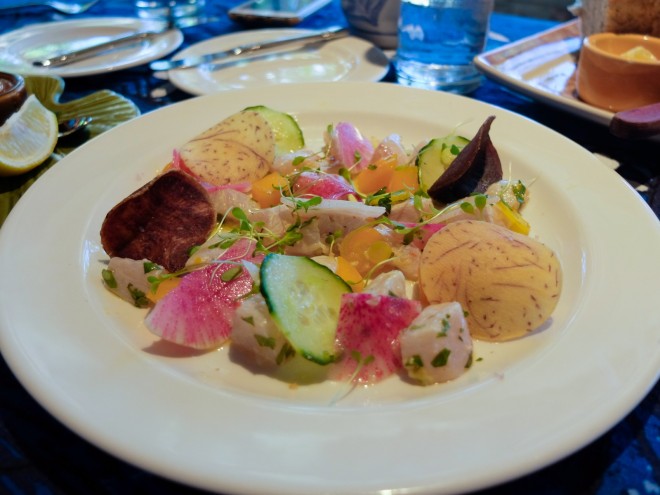 Kampachi Ceviche at Mama's Fish House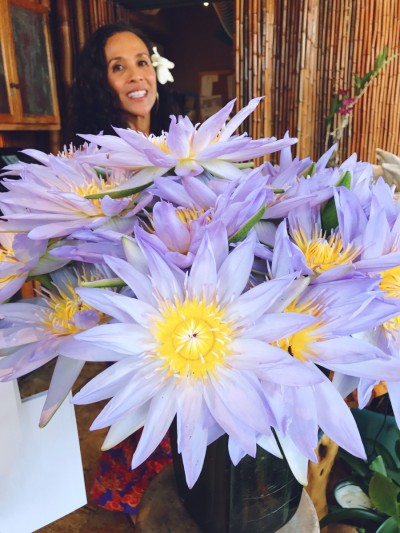 After you've worked up an appetite at the beach, head to nearby Mama's Fish House for a meal. Be sure to book ahead… there is a reason Mama's is so popular!
Blue Hawaiian at Mama's Fish House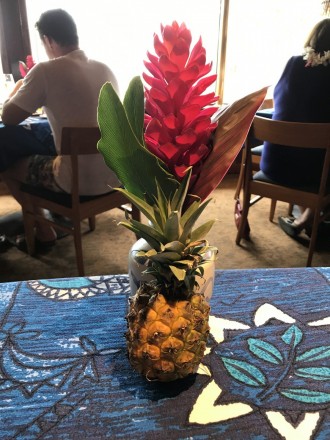 The cute pineapple I found blended right in with the Hawaiian decor
While fresh fish is the specialty at Mama's they also serve excellent short ribs as well as some island specialities like fresh poi and kalua wild boar.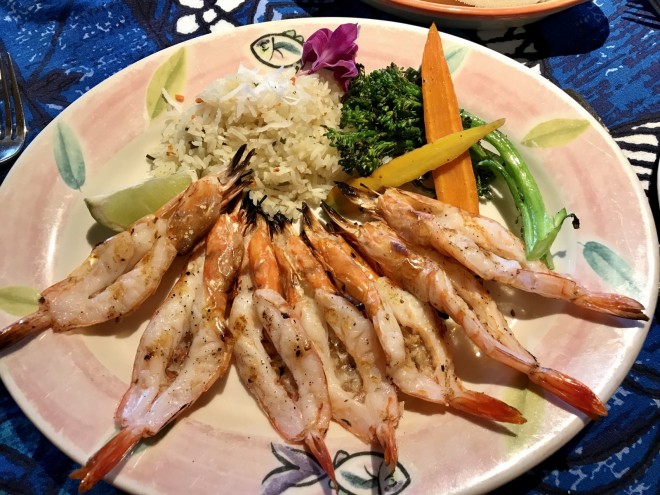 Grilled shrimp at Mama's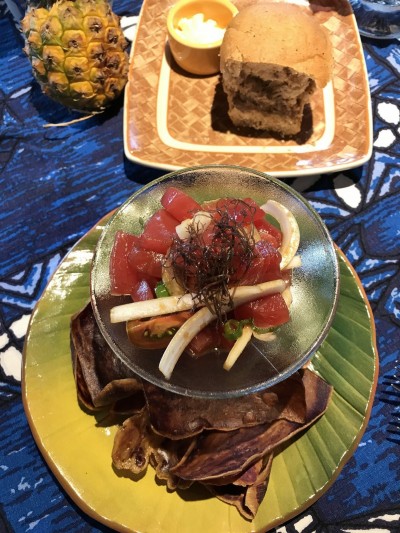 Ahi poke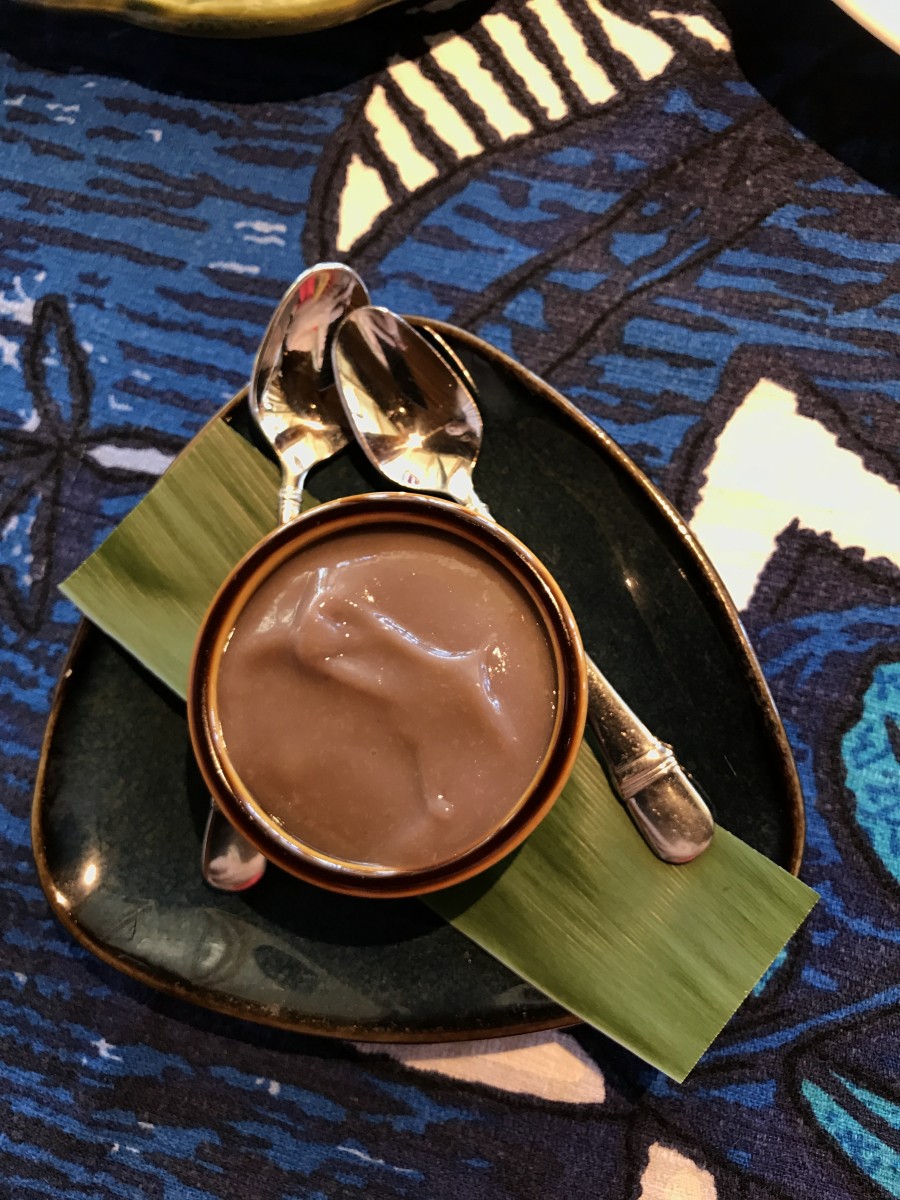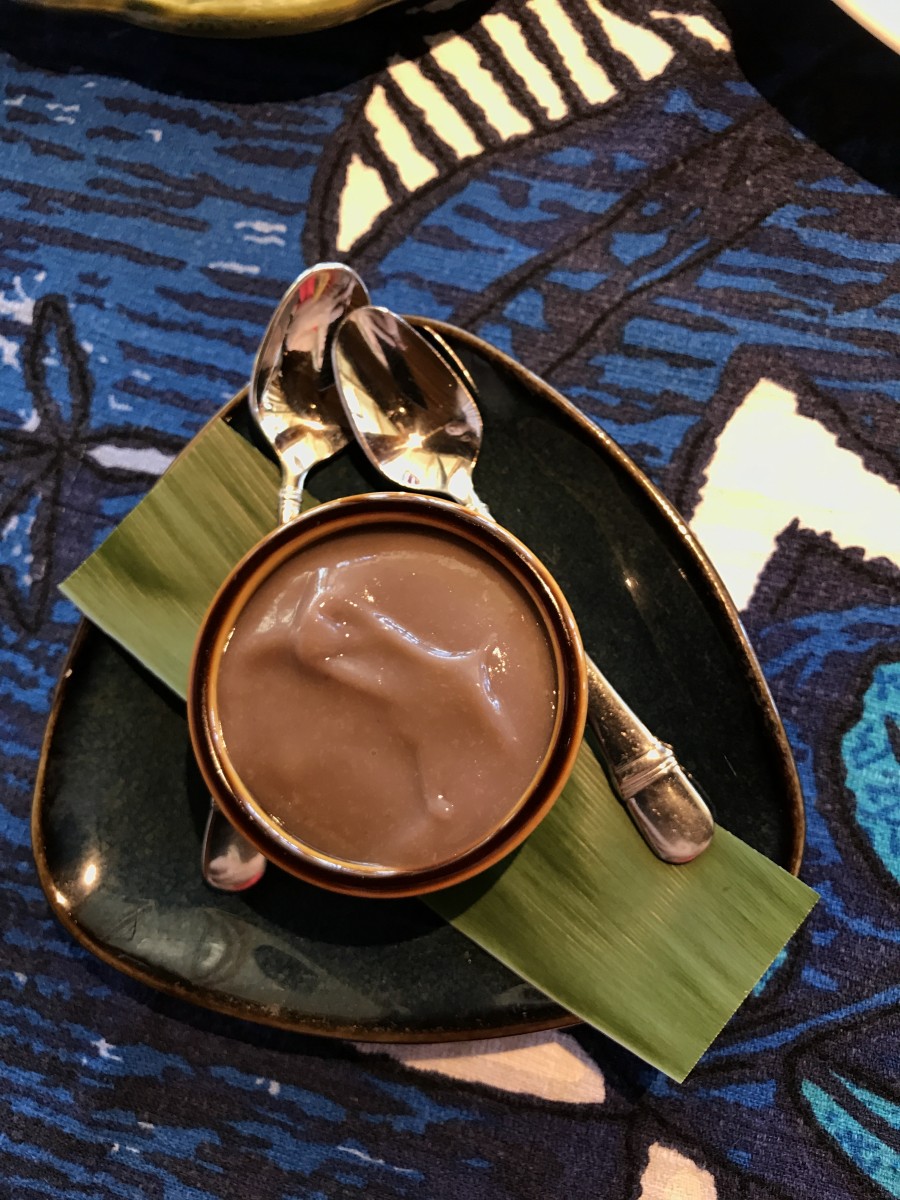 Fresh poi comes complimentary at Mama's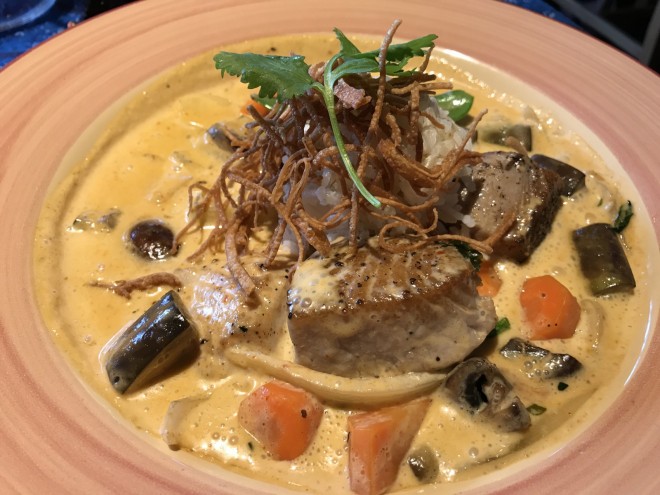 Mahi mahi and ahi Panang curry
This is great place to try a tropical cocktail. Mama's version of the Mai Tai isn't too sweet. The Blue Hawaiian is probably more photogenic than it is my taste.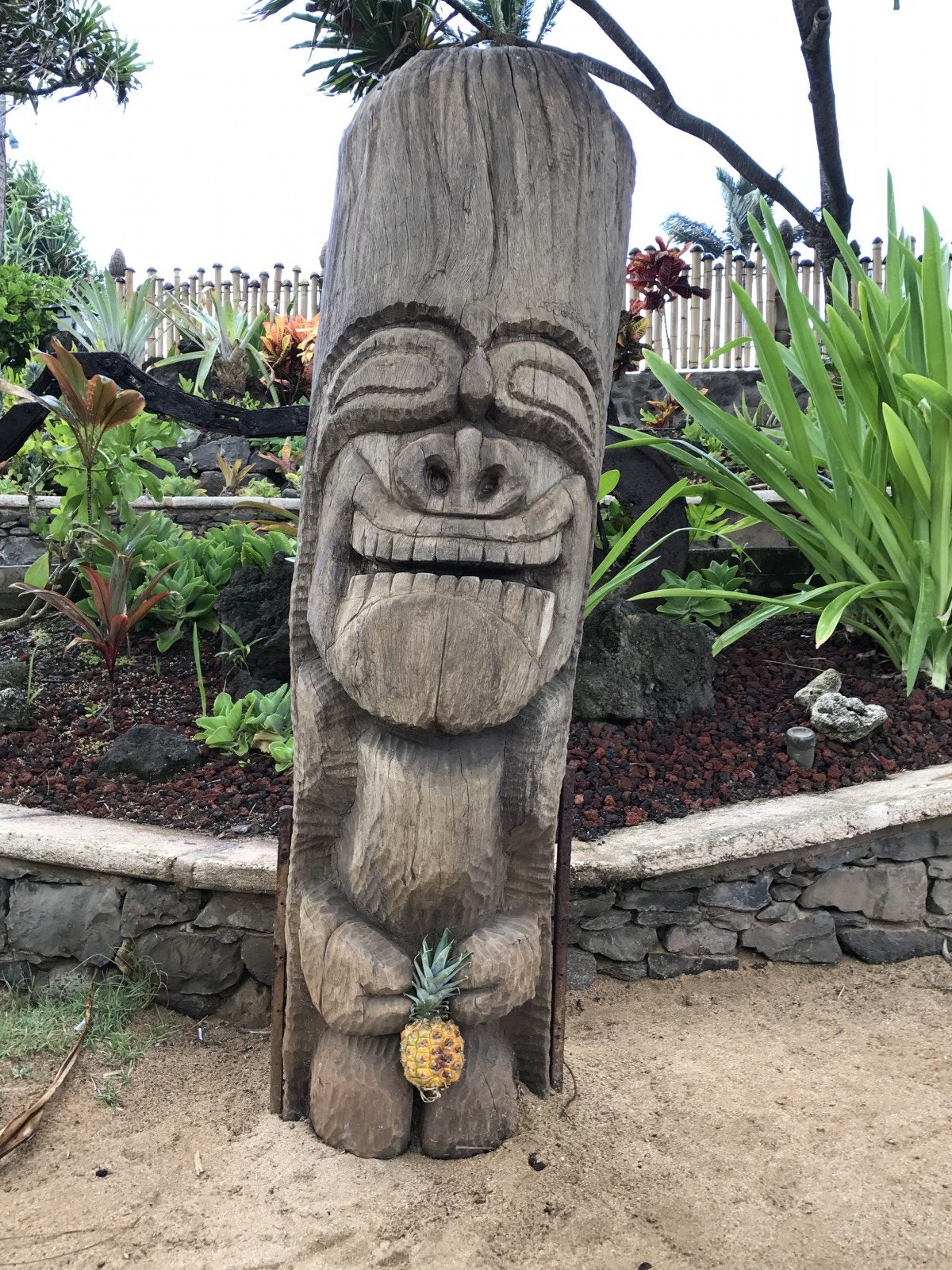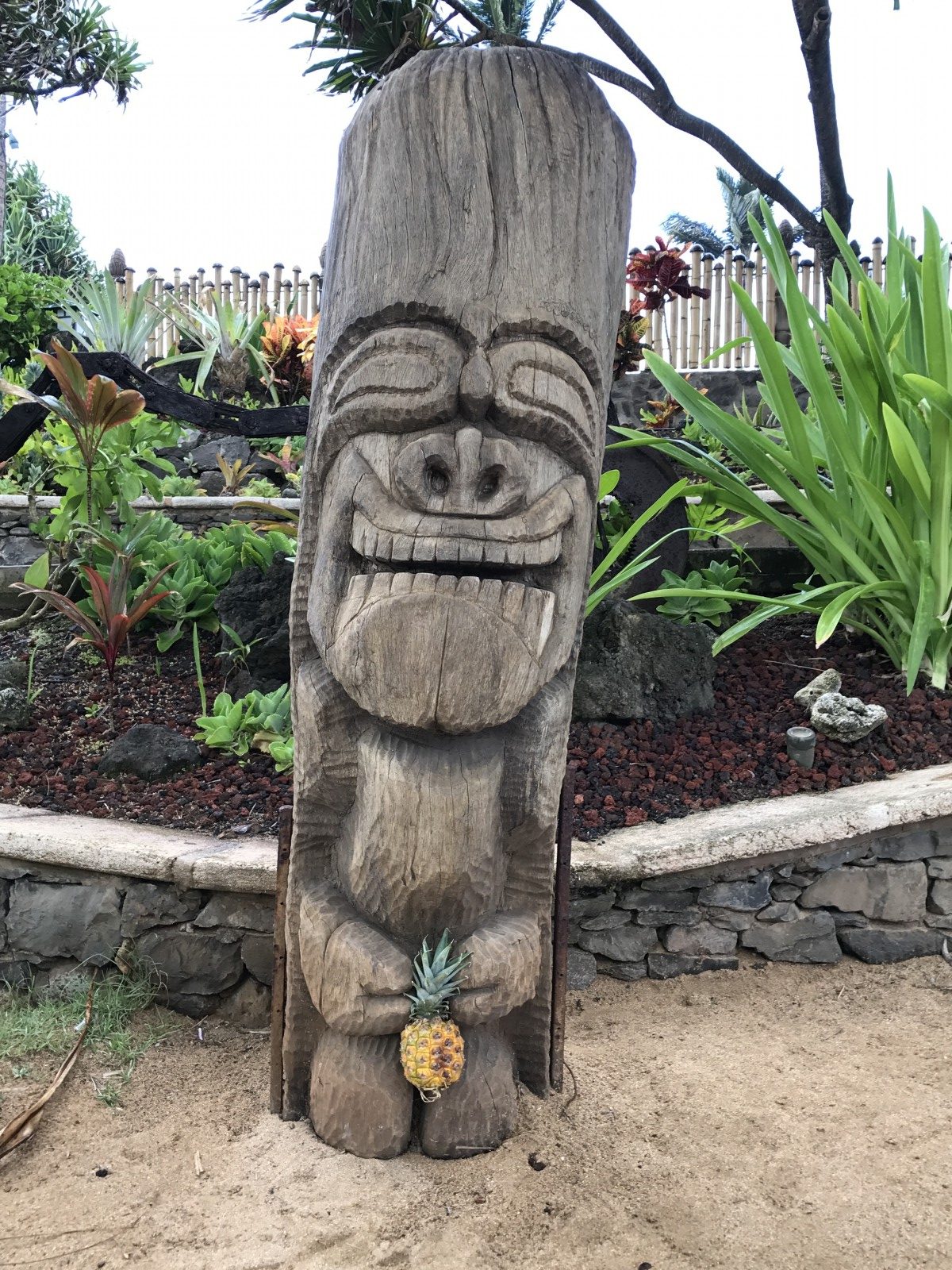 Tiki pineapple goodness at Mama's Fish House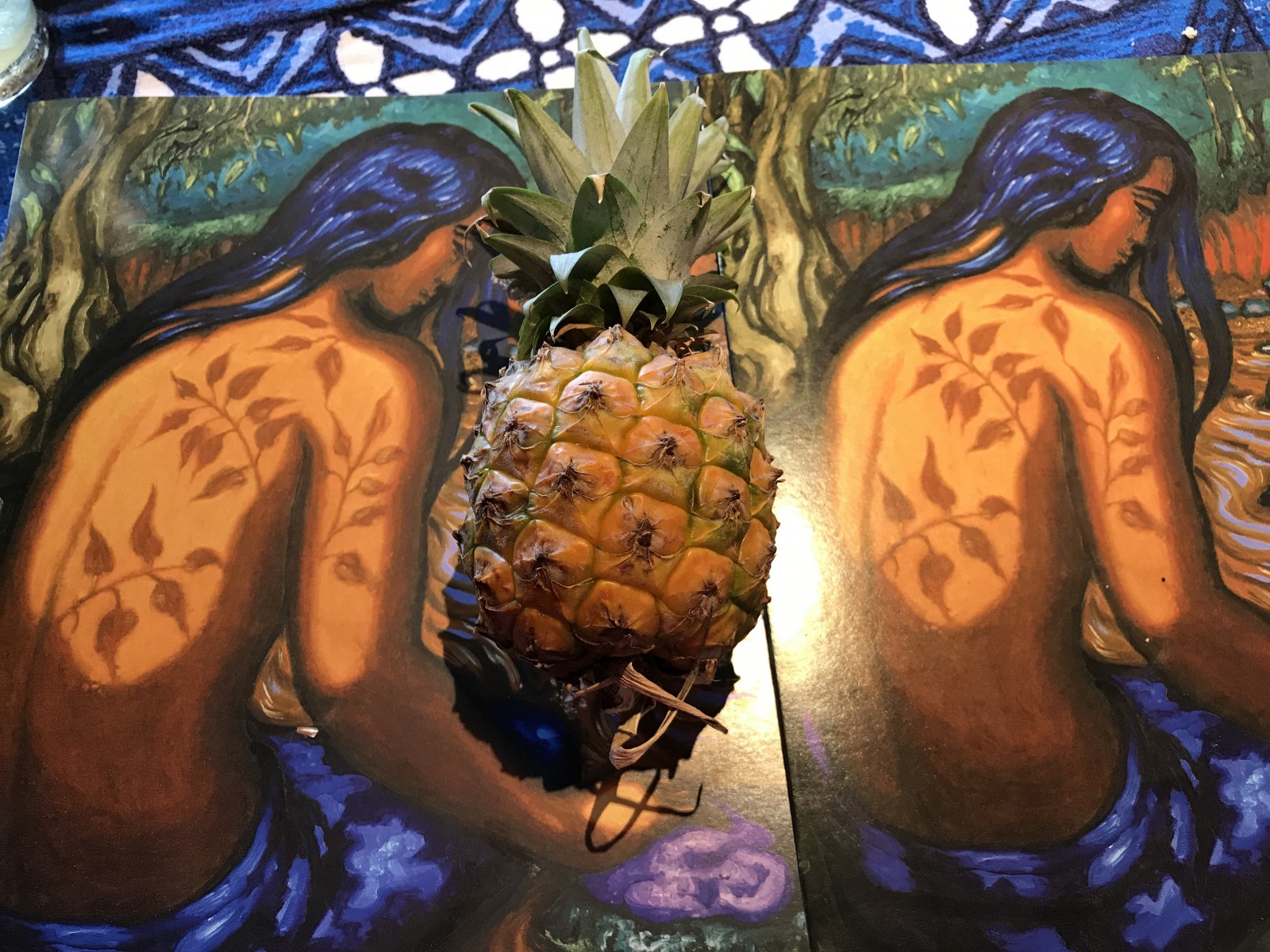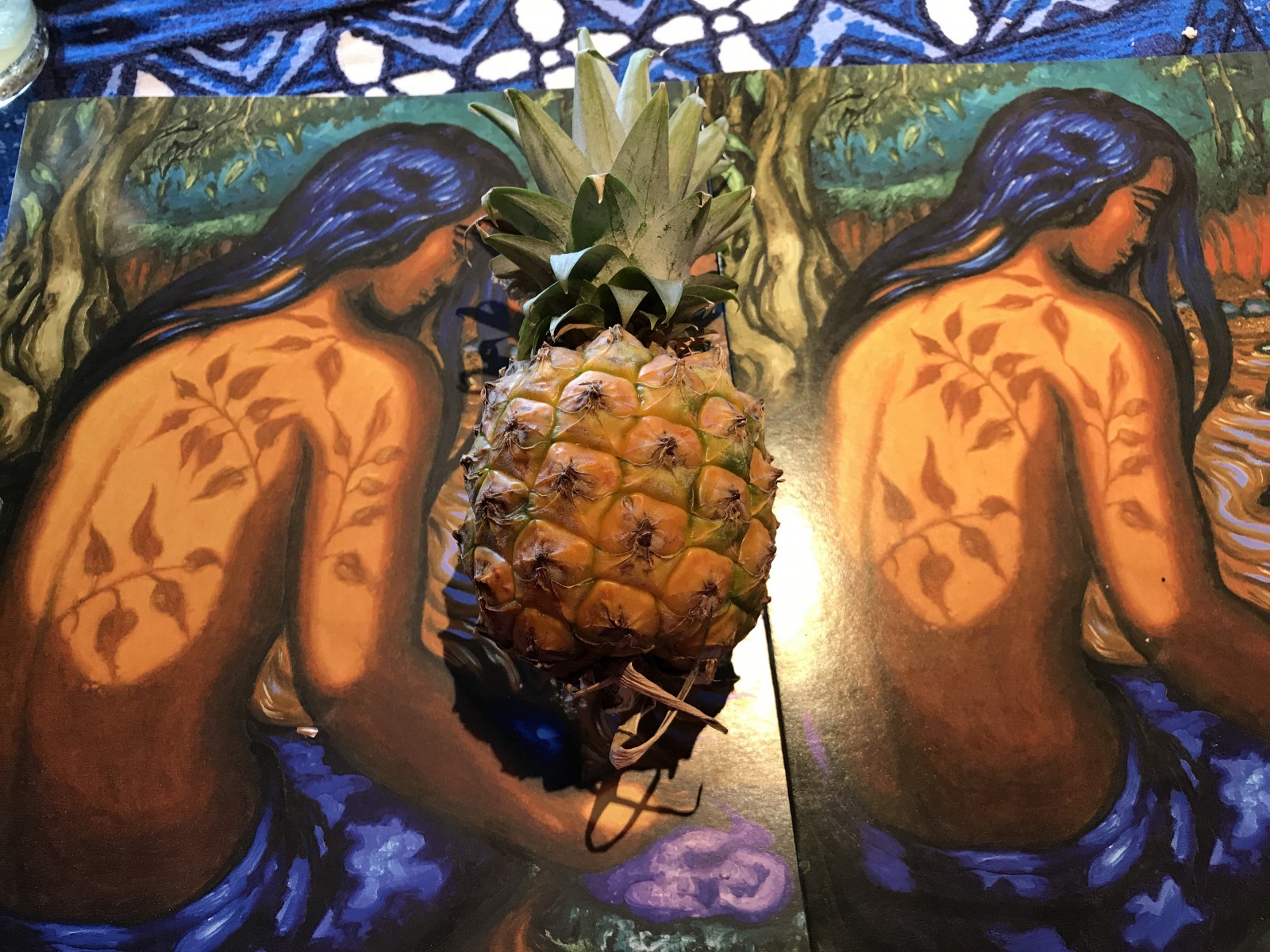 Mama's menu + pineapple = art
After a mai tai or two, I got creative and noticed my pineapple felt like part of the menu art at Mama's Fish House.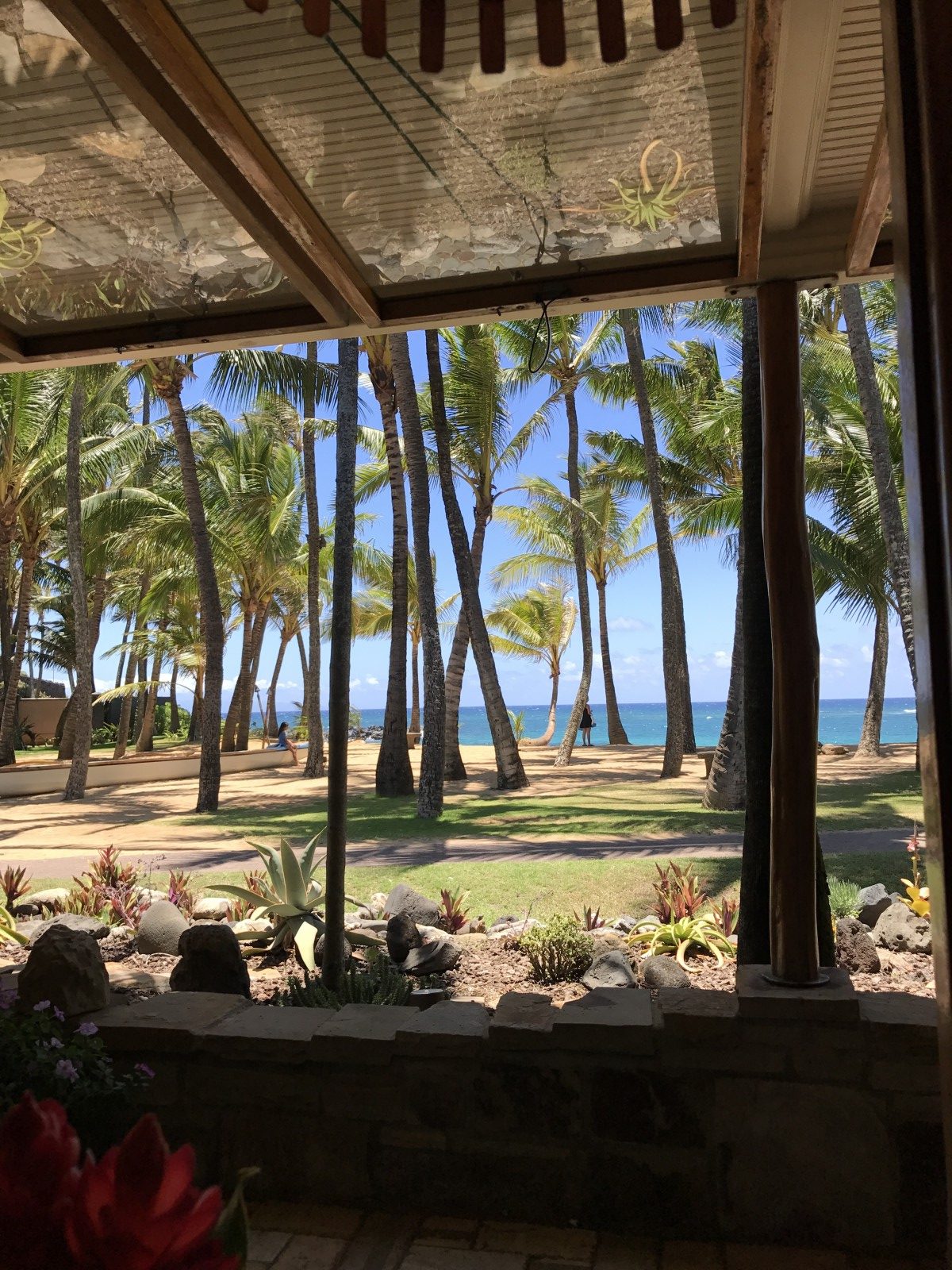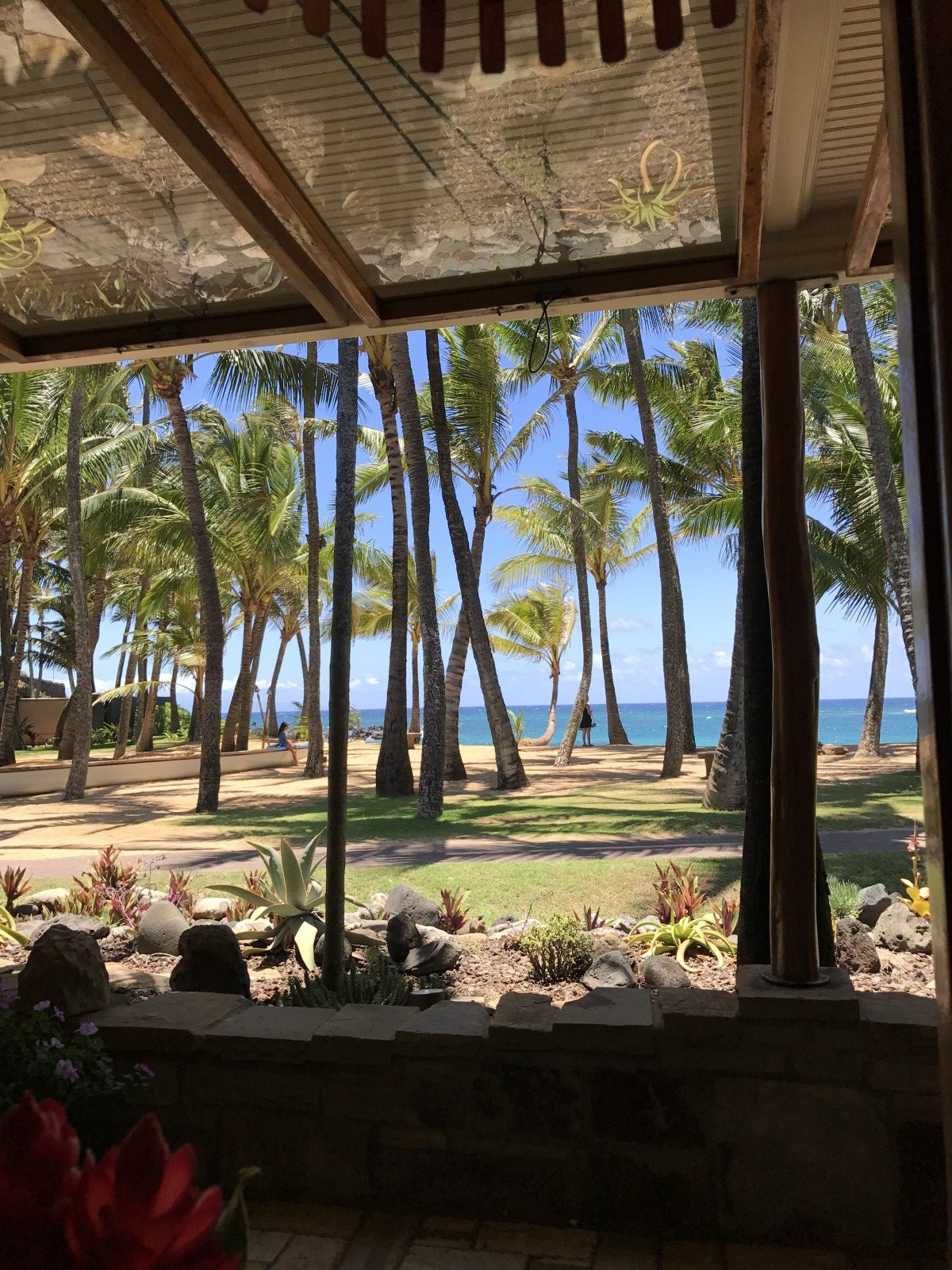 View from a table at Mama's Fish House
Mama's Fish House also has The Inn at Mama's right next door, should you wish to stay in this charming part of the island. I plan on doing so on my next visit to the island.
Located at Mile #9 on Hâna Highway (36).
799 Poho Place,
Paia, HI 96779
TEL (808) 579-8488
FAX (808) 579-8594
OPEN DAILY from 11am to 9pm