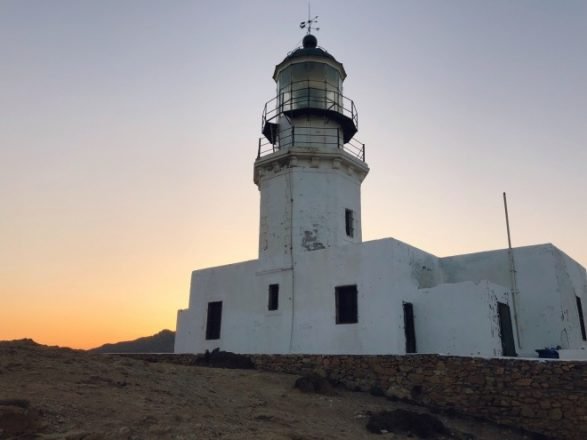 Sunrise at the Armenistis Lighthouse
When you visit the Greek island of Mykonos during the shoulder season, you're not coming for the beach clubs and all night dance parties. But the "Island of Winds" still has plenty of appealing sites to check out.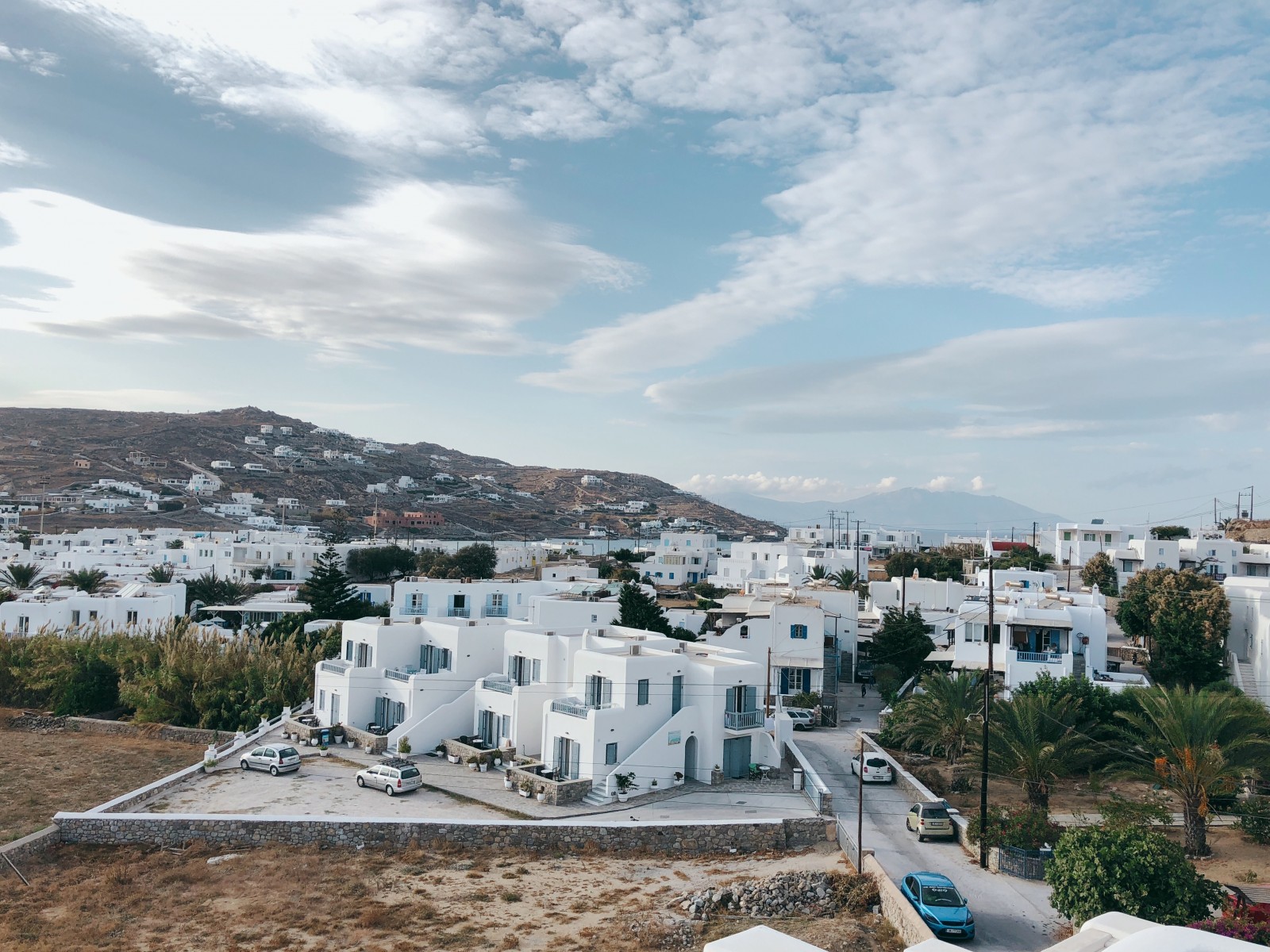 A view of Ornos
The Windmills of Kato Milli are a popular tourist destination all year long, particularly at sunset. It's worth checking them out during dusk, and then take in the sunset views from one of the bars in the Little Venice area. My favorite is Katerina's.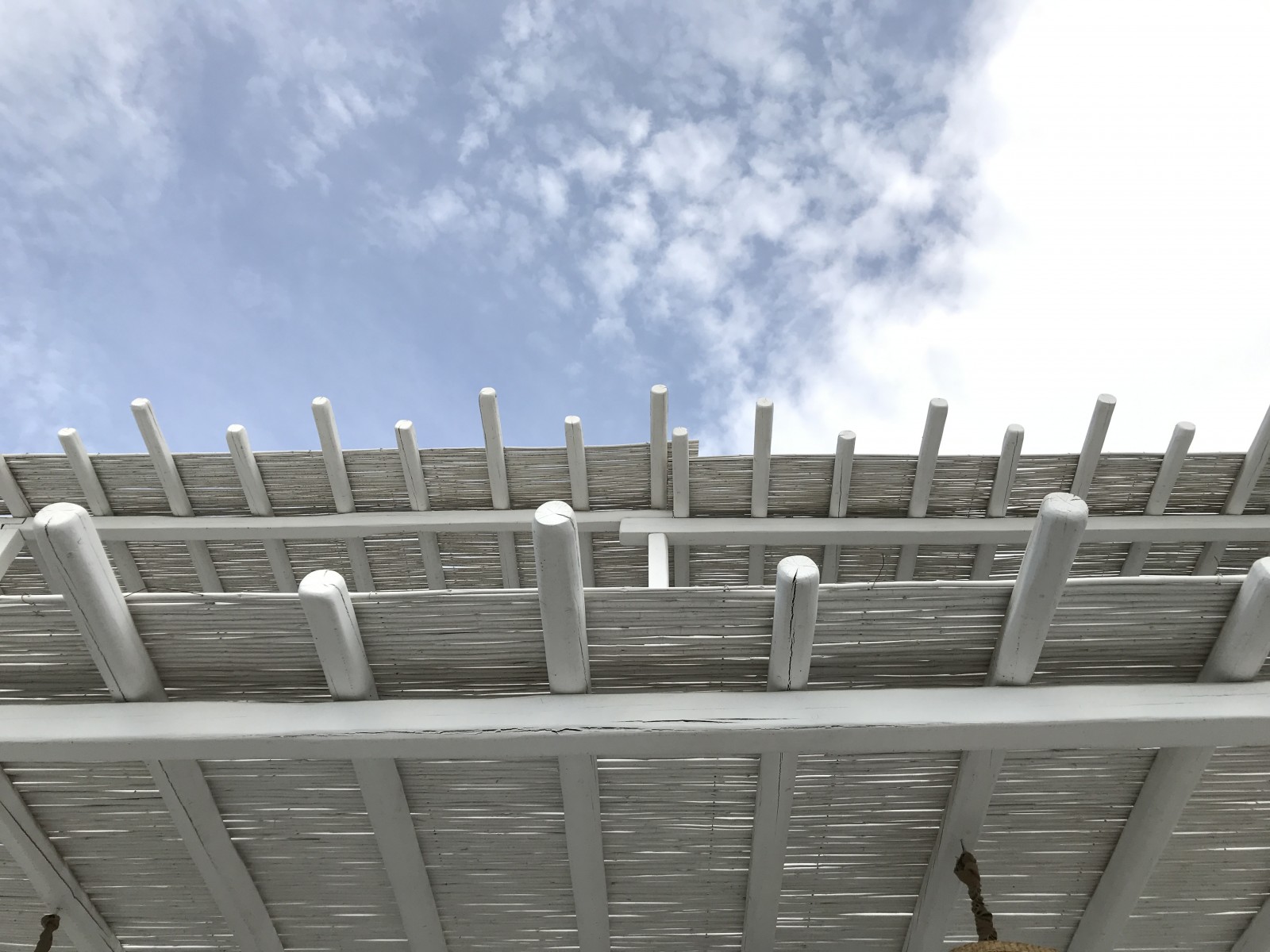 Aegean color story on Mykonos
Mykonos town is worth exploring, especially for those who like to shop. Window shopping on the winding streets and look at all the jewelry, crafts and souvenirs you could wish for.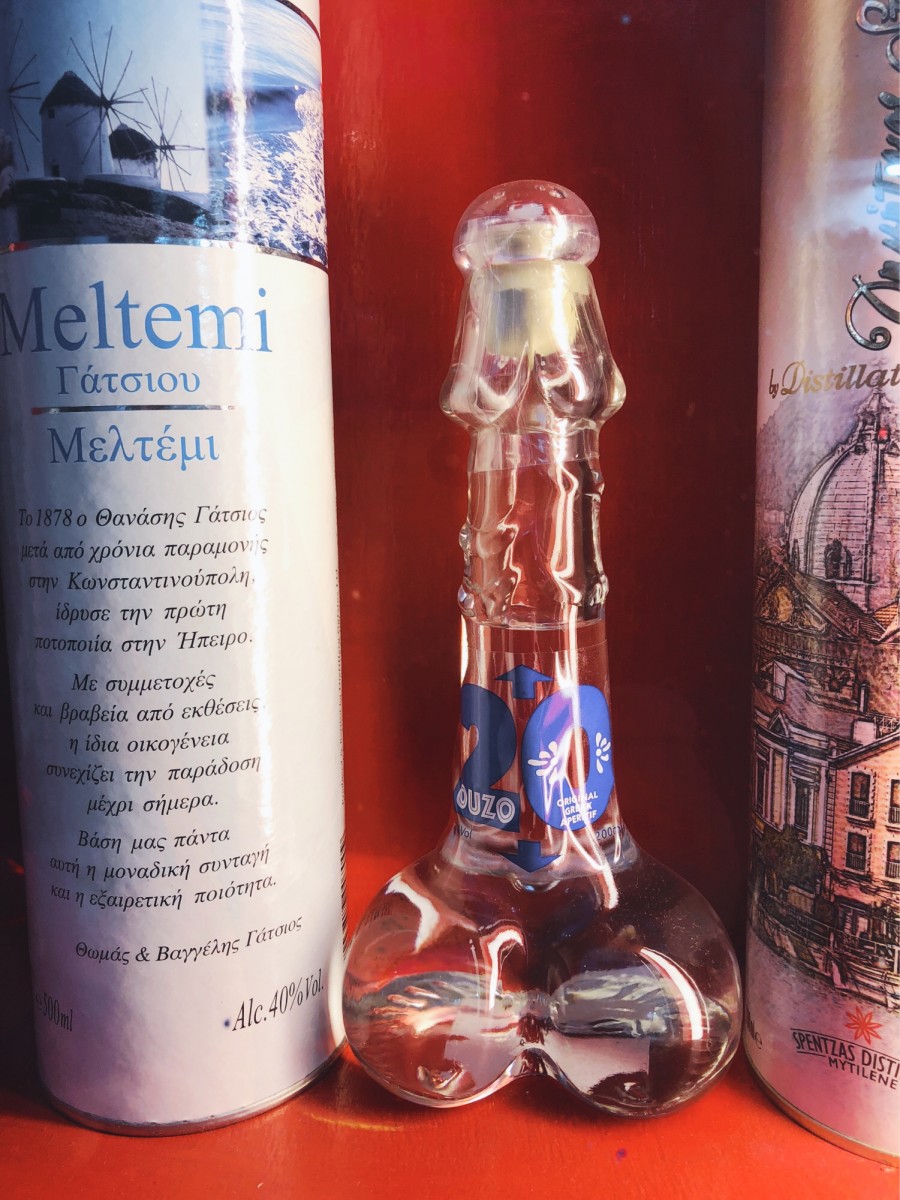 Ouzo in an amusing souvenir bottle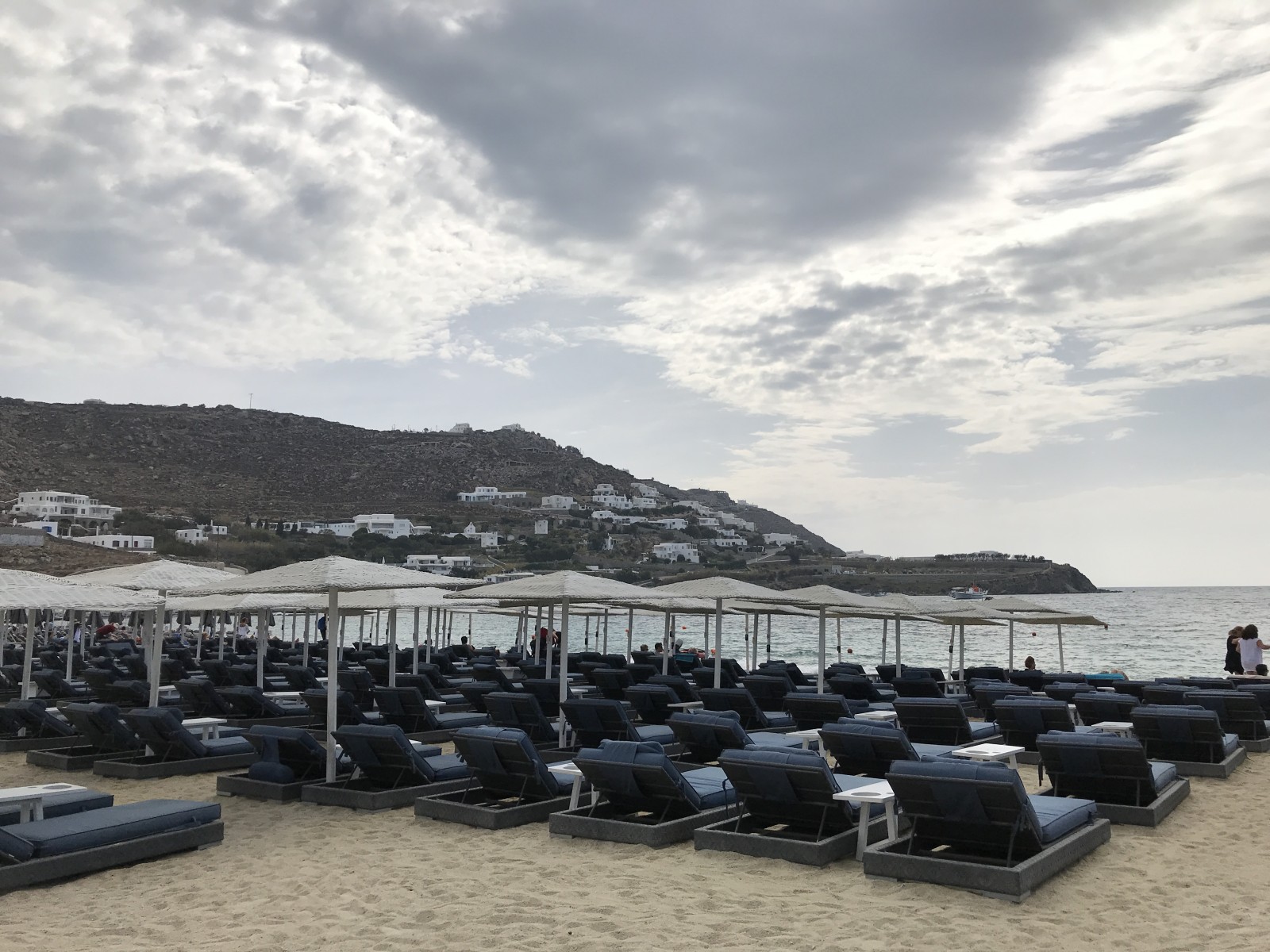 Shoulder season at a beach club in Ornos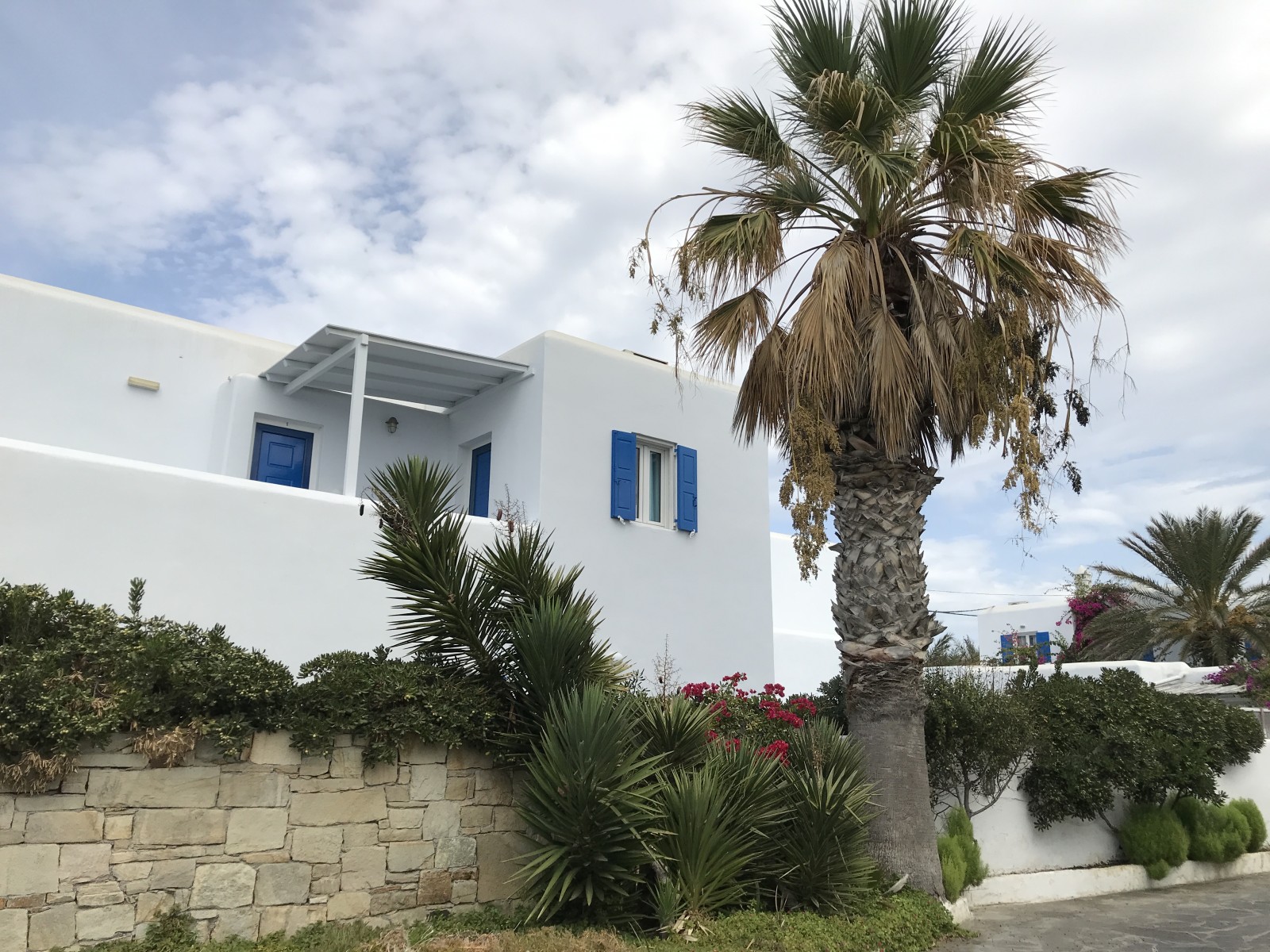 Gorgeous street scene in Mykonos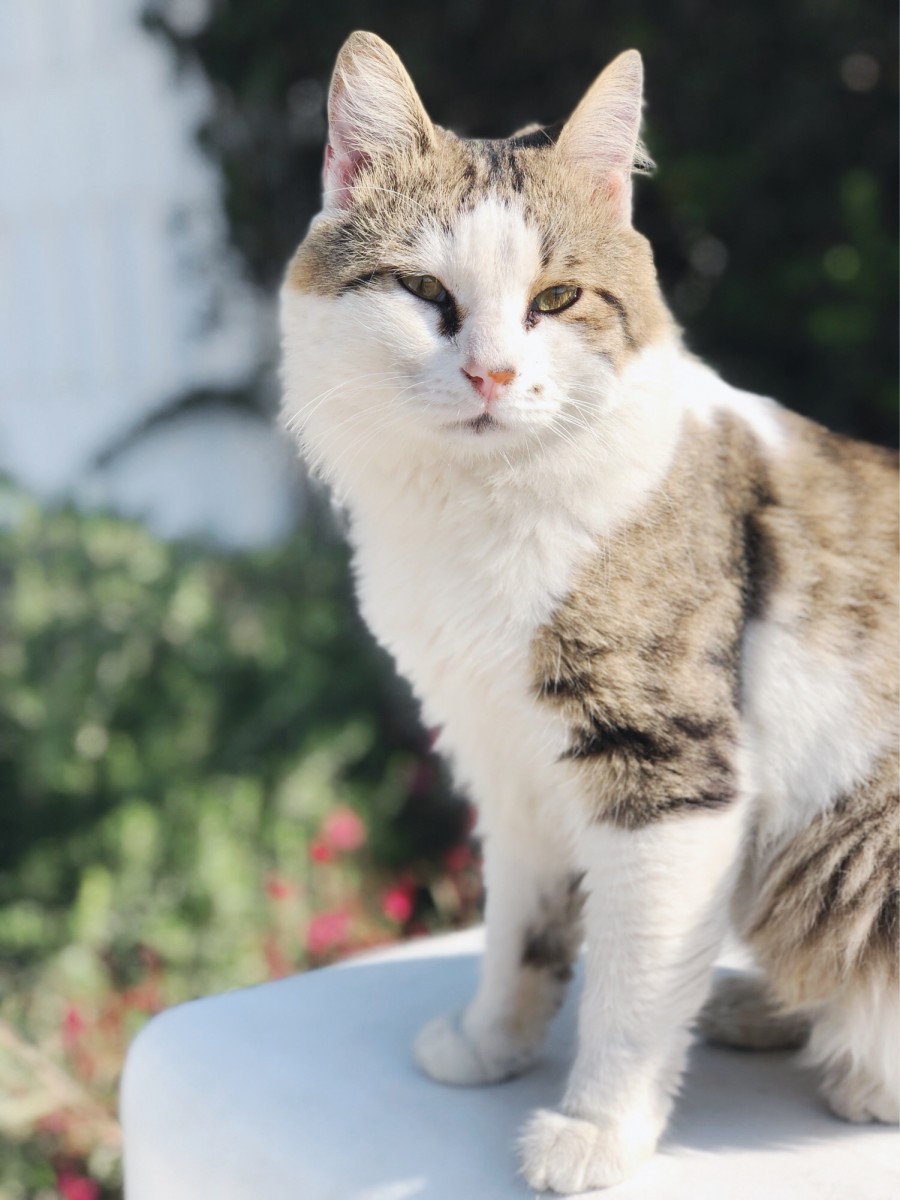 Friendly local cat on Mykonos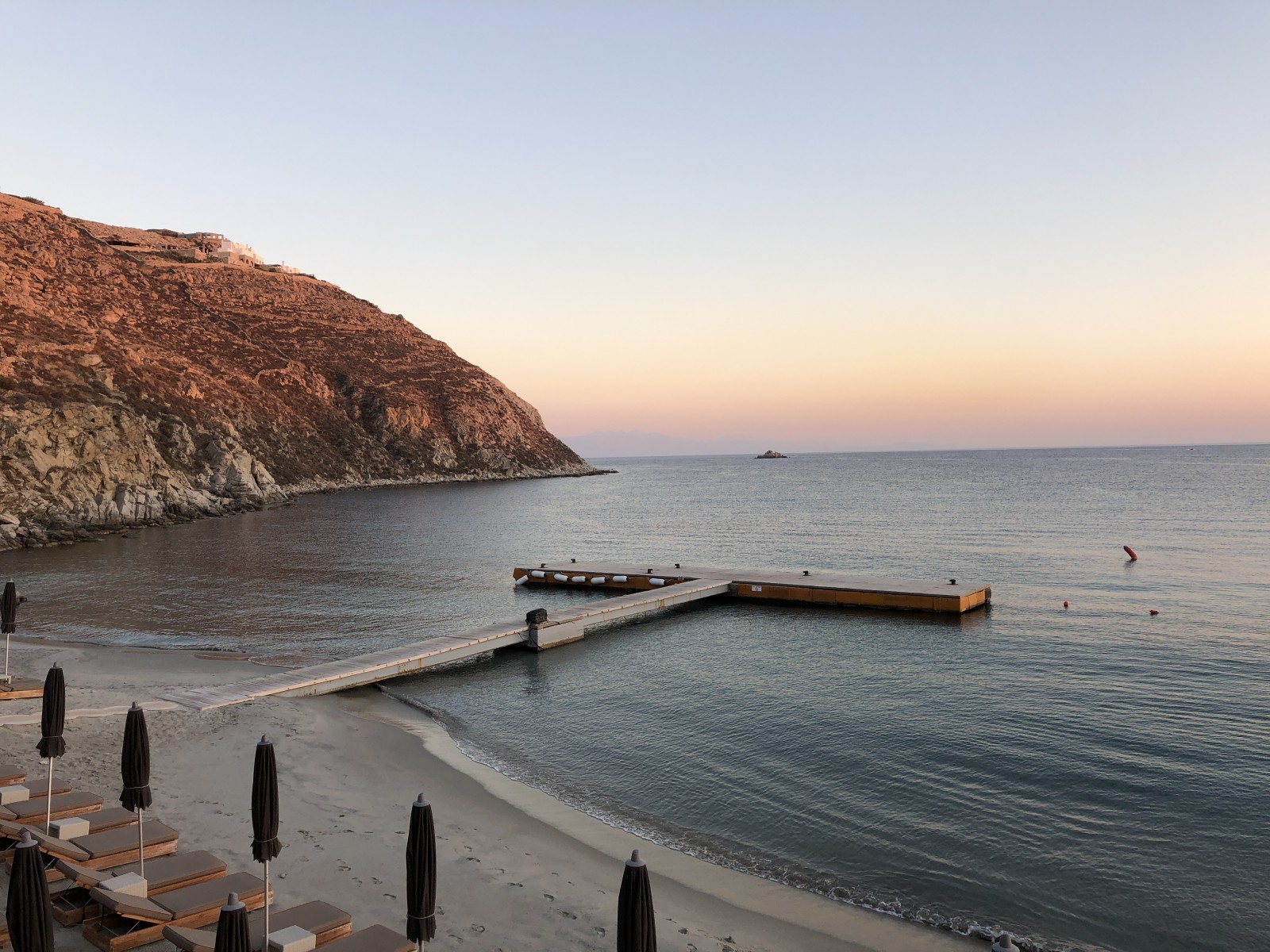 View of Ornos Bay from the Buddha-Bar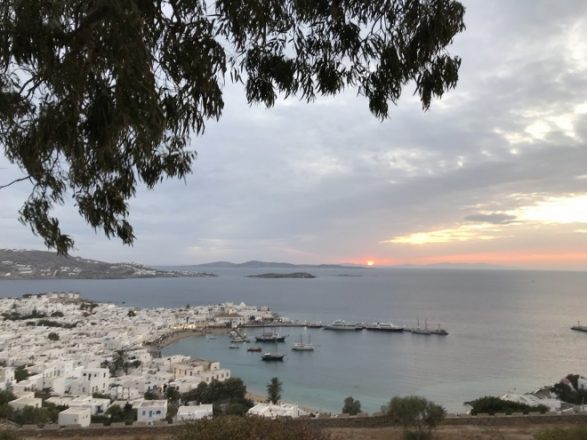 View above Mykonos town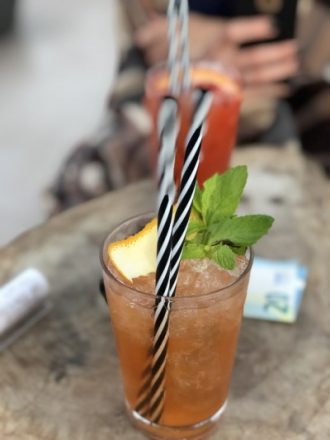 Cocktails at 180 Sunset bar
If you don't want to deal with the crowds in Mykonos town, check out the Santa Marina Buddha-Bar  in Ornos Bay, where the view is zen and the music is eternally chill. It's open for both lunch and dinner.

Panorama shot of the lighthouse at sunrise
If you're looking for things to do on Mykonos, consider taking a day trip to the island of Delos, the mythical birthplace of Artemis and Apollo. You can wander among the ancient Greek ruins of one of the most important archaeological sites in Greece. There are several tour operators who provide half-day tours, and since you have to take a boat to reach it, it's a nice way to get a sense of the maritime importance of the Cyclades.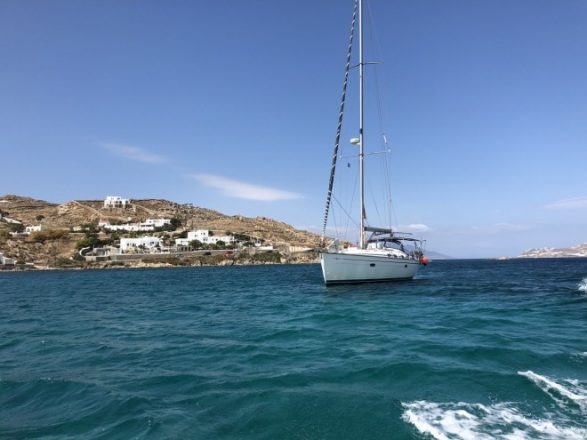 View of Mykonos by boat
There are also plenty of options for a private tour by boat but keep in mind… boats are expensive. Unless you have cash to burn, it's going to be more comfortable if you go on a group tour by large yacht or boat.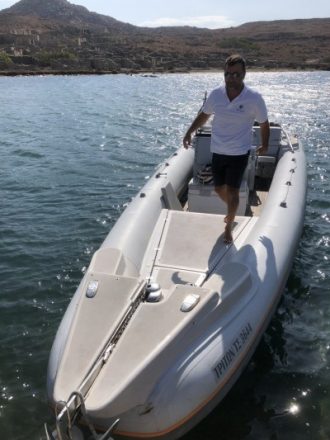 Private boats don't come cheap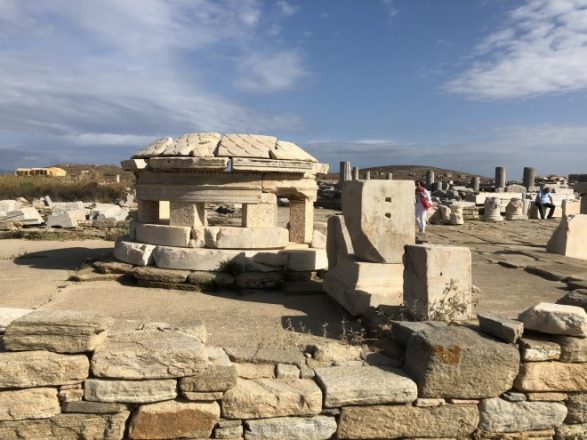 Among the ruins on Delos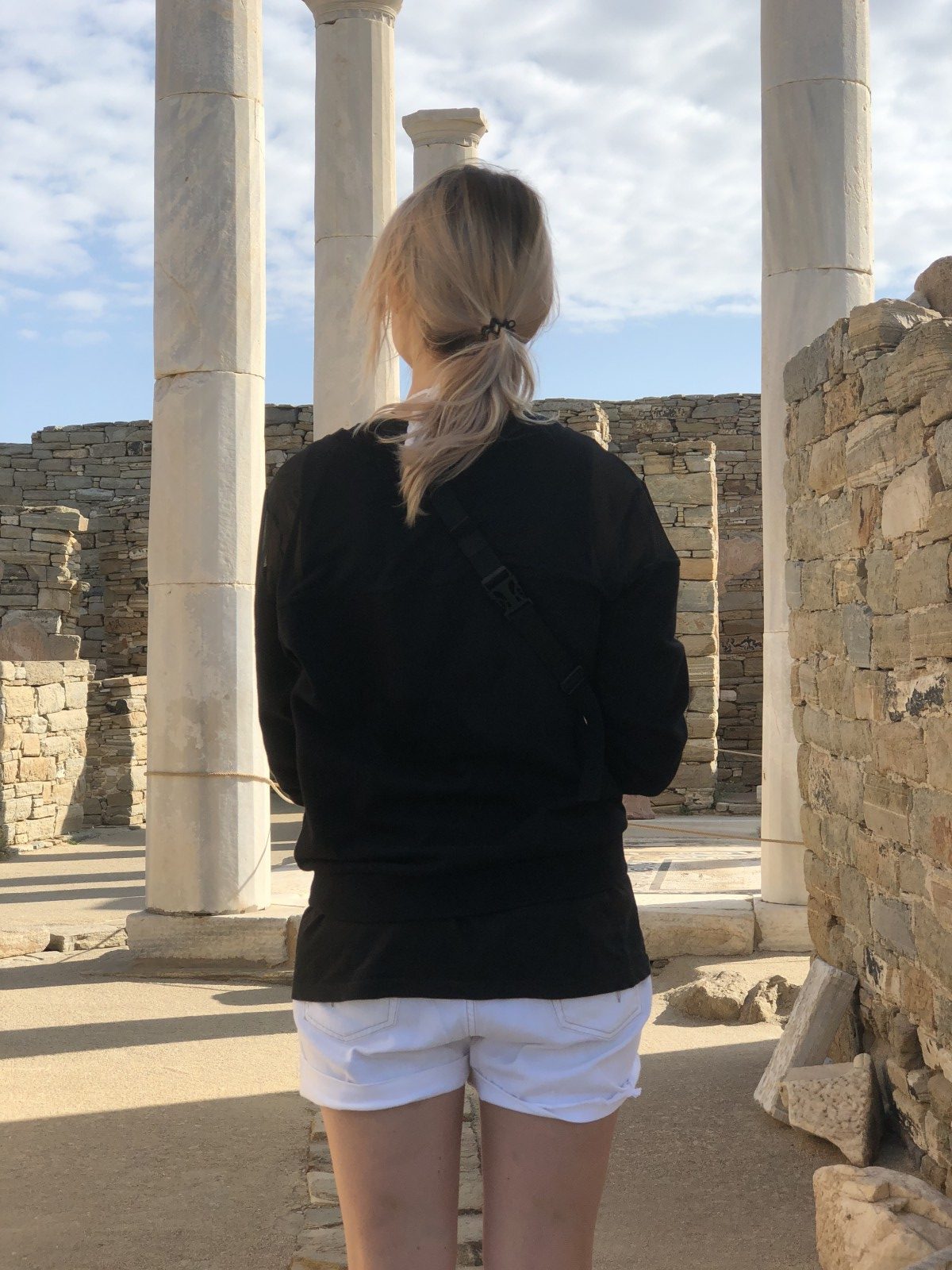 Exploring Delos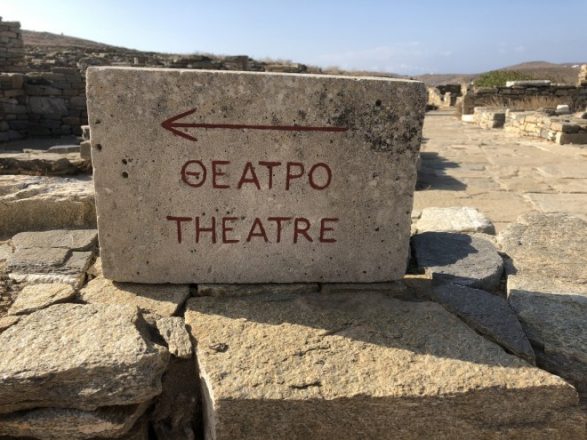 Signage on Delos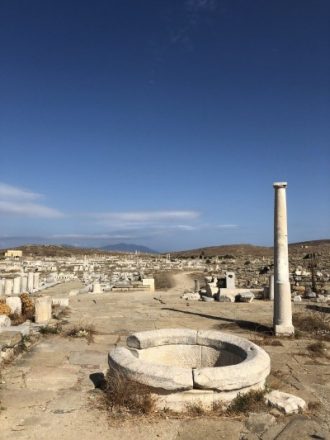 View of Delos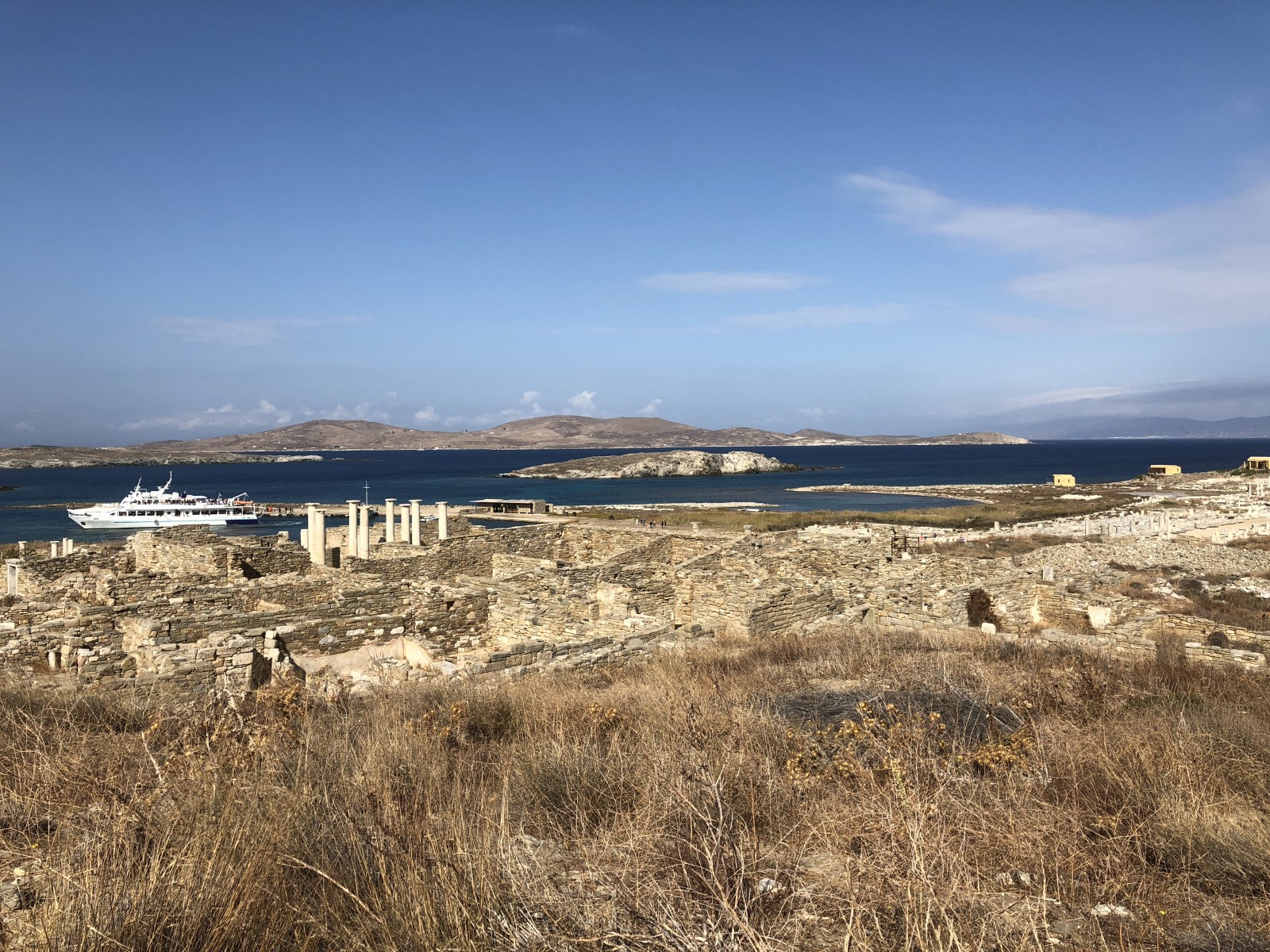 Boats arriving on Delos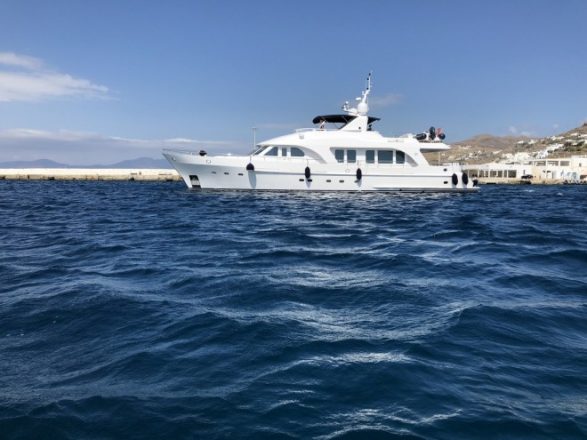 Boat near Delos
Church in Mykonos town
If you are a fan of churches, there are several cool ones worth checking out on Mykonos. Along the water in Mykonos town.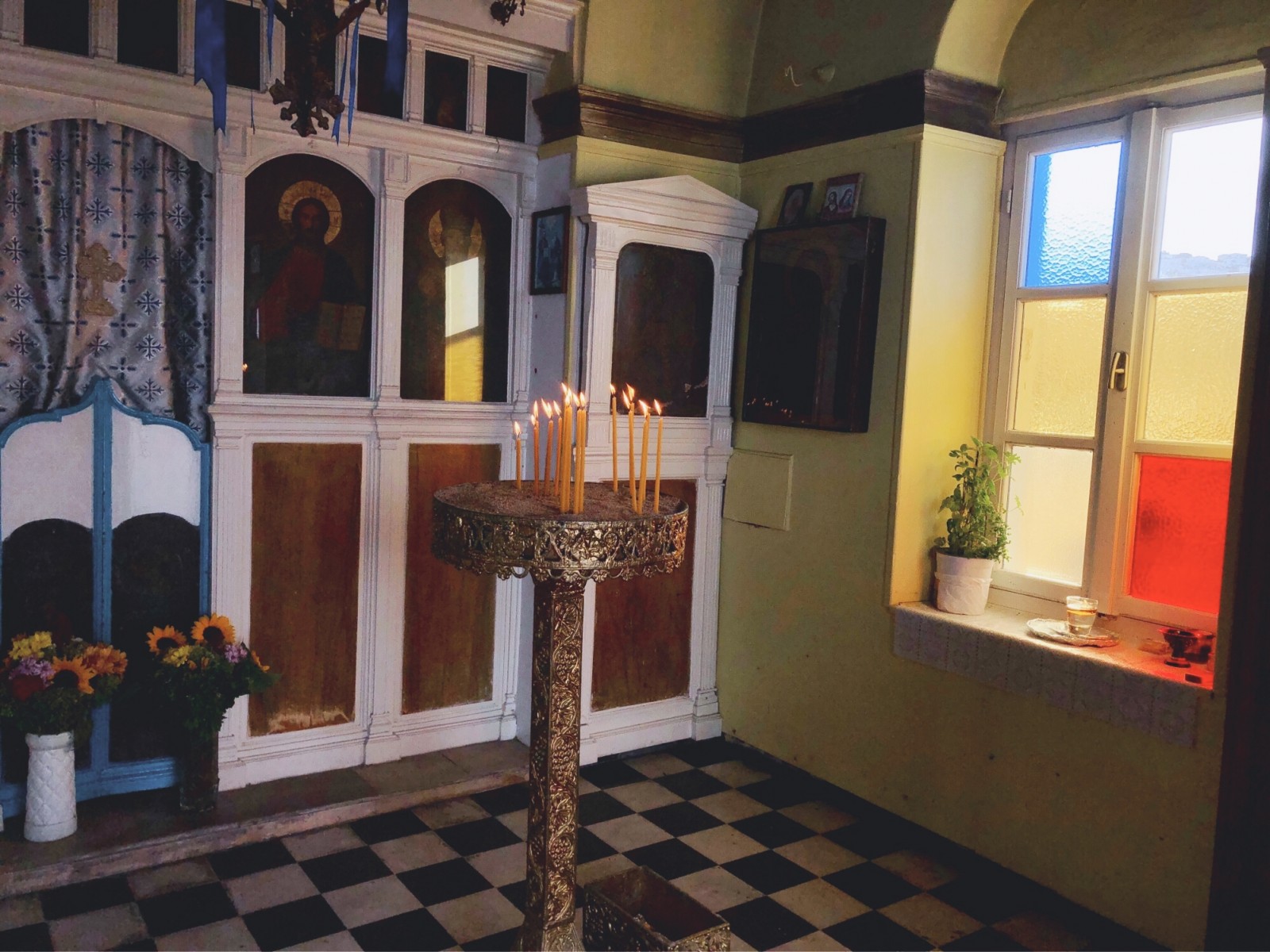 Church interior on Mykonos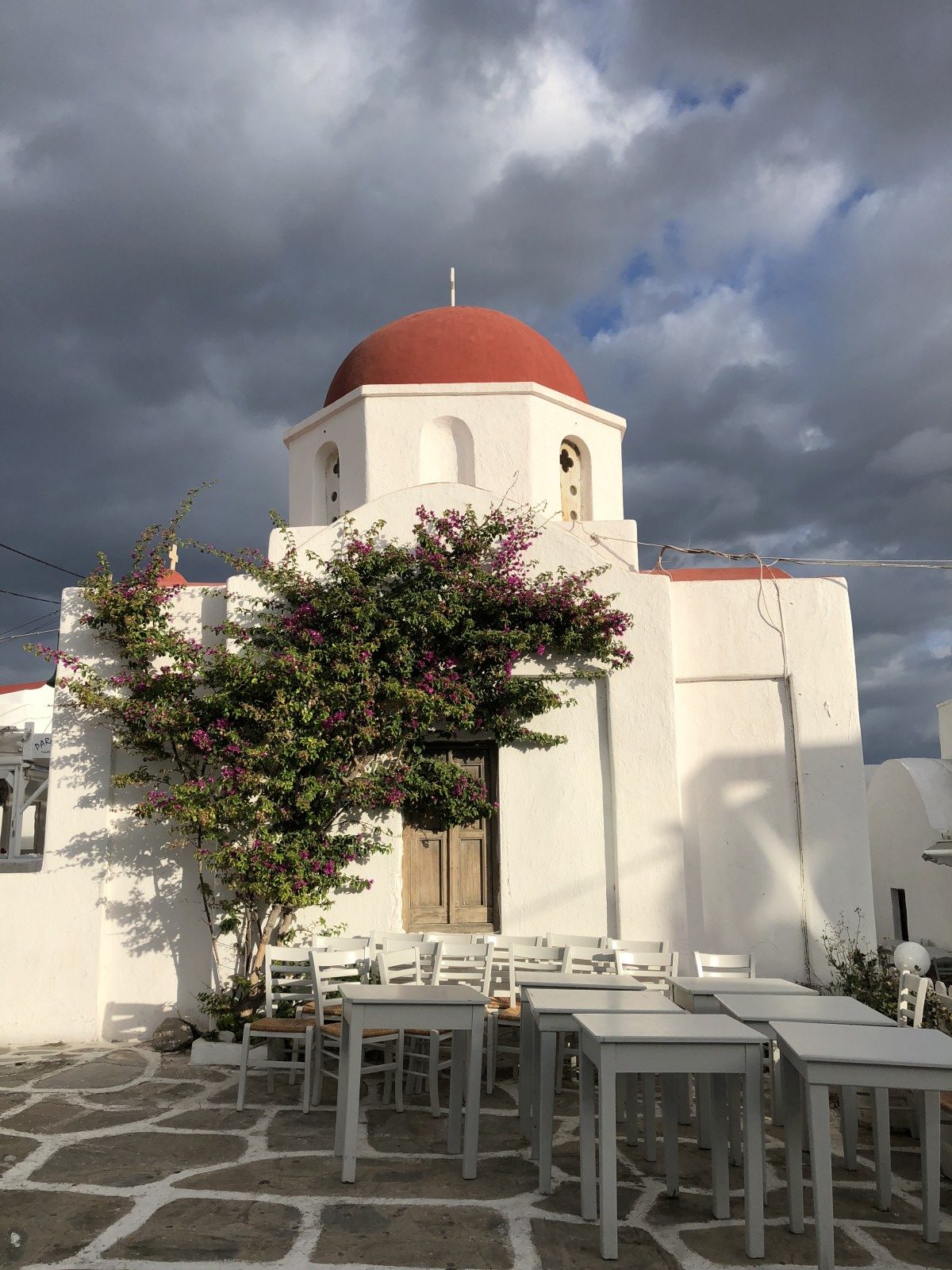 Church in Little Venice
Buddha Bar at Santa Marina, Mykonos
Ornos Bay, 84600,
Mykonos, Greece
T: +30 22890 23220
Monday – Sunday
13:00 – 19:00
20:00 – 01:00
Katerina's Restaurant & Cocktail Bar
Agion Anargyron 8.
Little Venice, Mykonos. Greece.
telephone.: 0030 22890 23084