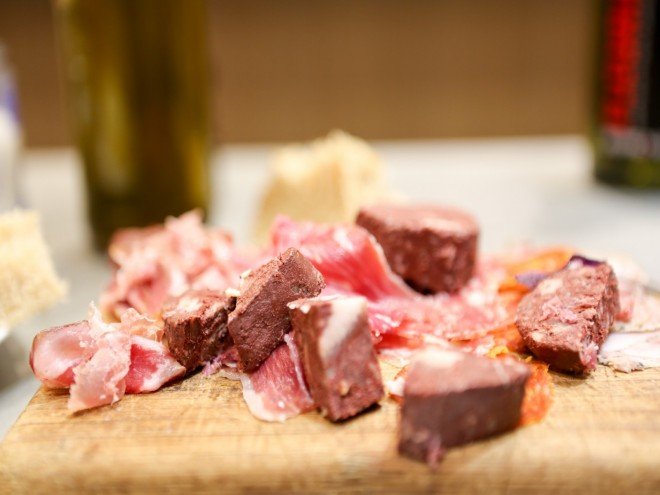 Charcuterie plate at L'Avant-Comptoir
Chef Yves Camdeborde's casual and crowded standing room only tapas bar was one of my favorite discoveries on my recent trip to Paris. It's cramped (try to get there as close to the noon opening time as possible) but a good time- and great meal– is had by all. This is great spot to try with friends, especially those who don't mind giving up their personal space for a good meal.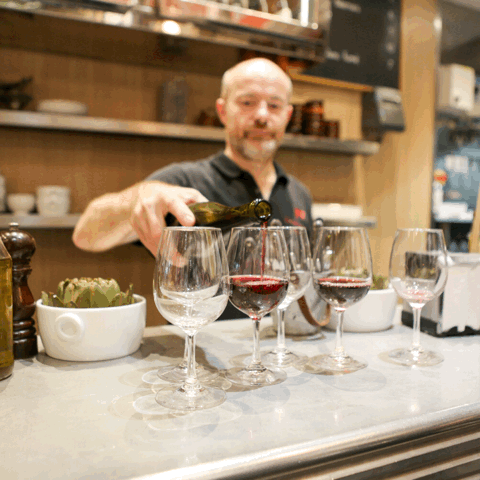 Chin chin at L'Avant Comptoir
The Basque-inspired menu of small plates hangs from the ceiling. We headed to the back of the zinc bar to enjoy simple tapas and a few glasses of wine.  You can practically make a meal out of the bread, butter, sea salt and jars of cornichons which rest on the bar. Seriously. Do not miss the Bordier butter.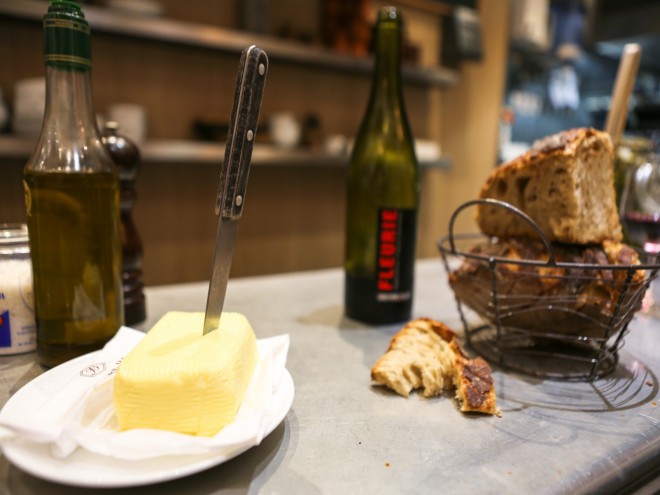 Even the bread and Bordier butter is memorable
The menu also features lots of petit sandwiches and dips, croquettes, and various specials. There is large and reasonably priced wine list to pair with the simple but tasty small plates. Service is upbeat and friendly. The whole experience was devoid of snobbery and left me smiling.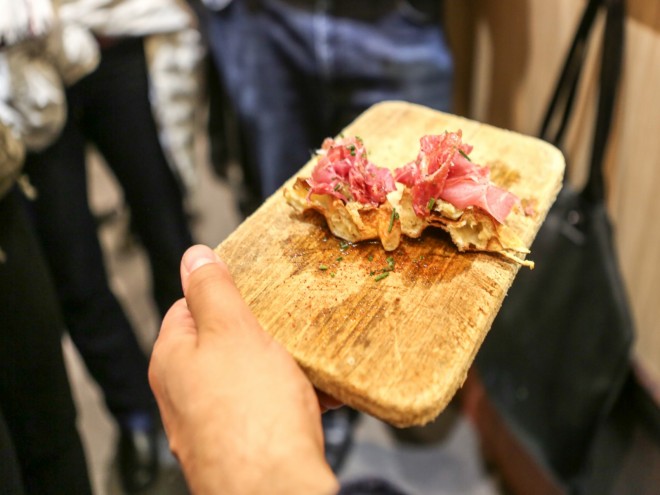 Finger food goodness: artichokes and cured ham waffles
The decor is porcine inspired, with cartoon pigs adoring everything from the wine glasses to the bathroom decor.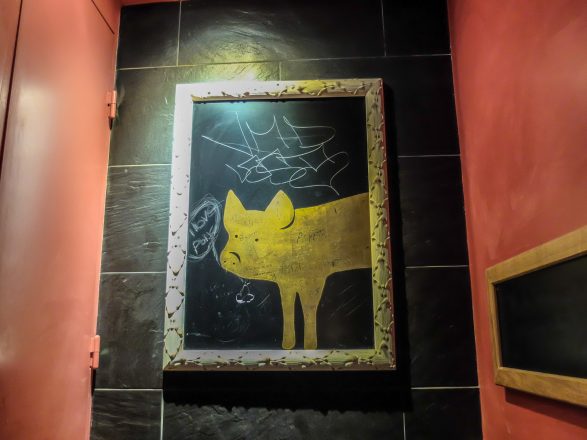 The pig motif runs throughout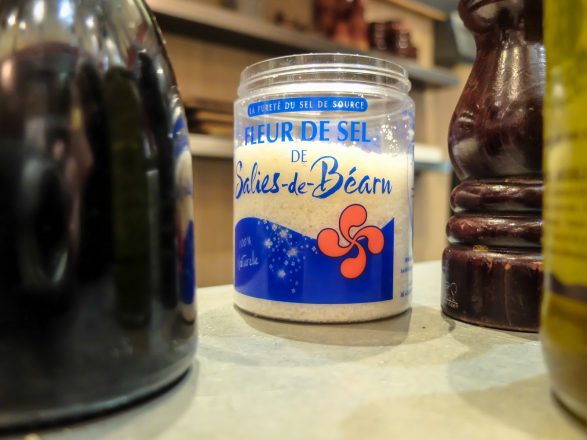 Don't forget to sprinkle the fleur de sel on your bread and butter
L'Avant-Comptoir is about enjoying the simple things without the fuss, making it a perfect find for foodies who like finger foods.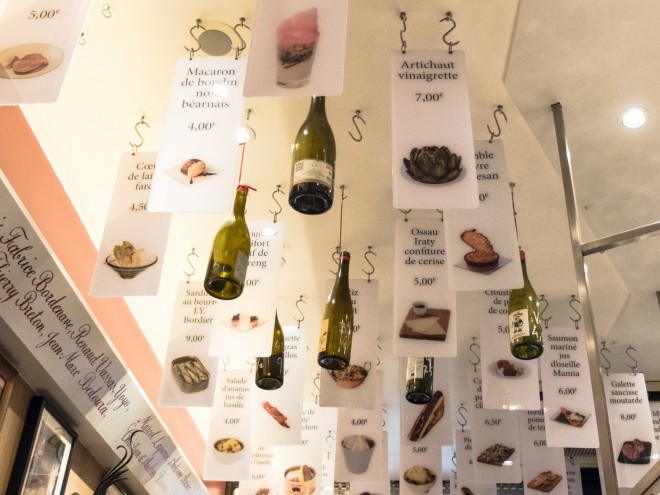 The hanging menu at L'Avant-Comptoir
Most plates are priced under € 10 and portions are pretty generous. For it's simplicity and deliciousness, I preferred L'Avant-Comptoir to the highly acclaimed Le Comptoir next door.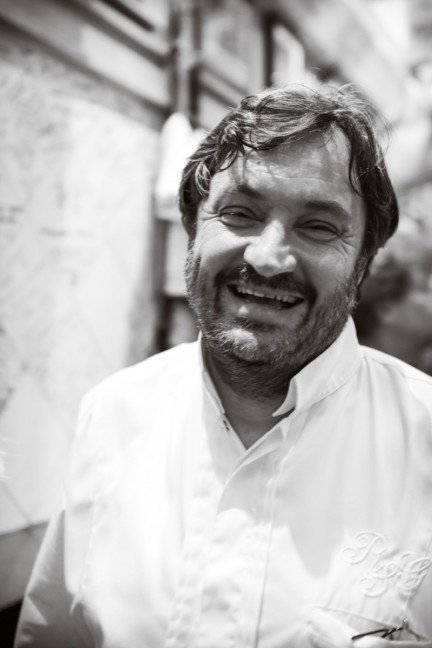 Chef Yves Camdeborde of L'Avant-Comptoir
Address: 3 Carrefour de l'Odéon,
75006 Paris, France
Phone:+33 1 44 27 07 97
Hours: 12pm – 11pm