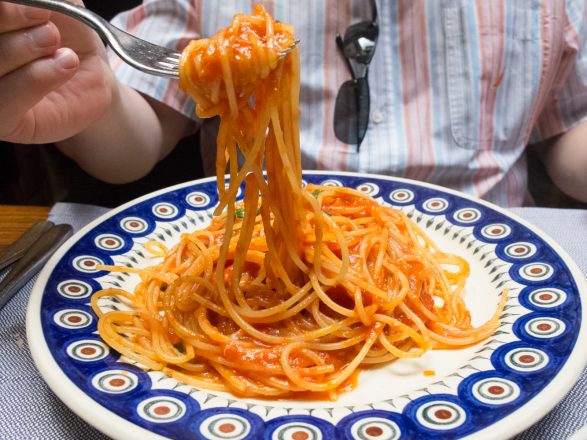 Spaghetti pomodoro at Trattoria 13 Gobbi
It's not hard to eat well when visiting Italy, but sometimes it's not easy finding a trattoria that appeals to both locals and tourists alike. After taking a private tour of the Accademia Gallery in Florence, my husband I wanted to have lunch someplace less overrun with tourists. Elisabetta, our incredible tour guide, suggested checking out Trattoria 13 Gobbi, which she said had a good mix of locals and tourists and excellent food.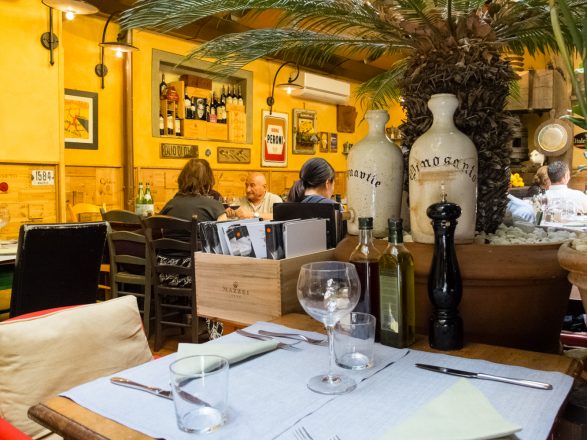 Relaxed yet comfortable atmosphere at Trattoria 13 Gobbi
Located in an alley a little off the beaten path, Trattoria 13 Gobbi had upscale casual atmosphere and fair prices. It's cozy and charming, and the service was quite good, with Aperol Spritzes showing up just moments after we ordered them. The restaurant wasn't packed solid, but there were tables of Italians, and a small Japanese couple who ate an entire Florentine steak while barely coming up for air.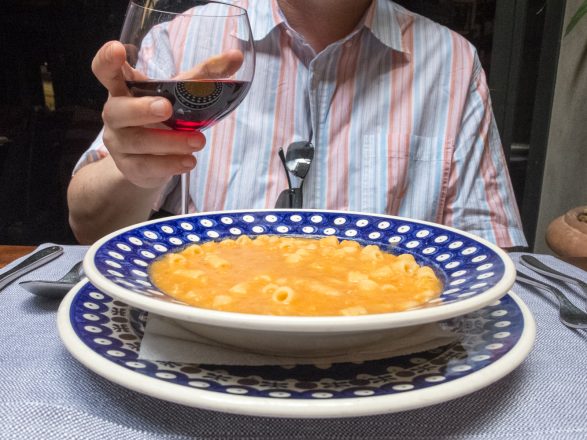 Zuppe at Trattoria 13 Gobbi
The pasta fagioli soup was delicious and hearty and one of the the Tuscan regional dishes typical of the restaurant's menu. The pasta was also excellent, simple and clean. Despite being full, I lusted over my neighbor's insalata caprese, since both the mozzarella and tomatoes looked perfectly ripe and divine.
Left: Tuscan white beans were a great side dish Right: The spinach side
We shared sides of Tuscan white beans (yum) and spinach while drinking Tuscan wine by the glass. The meal's sole let down was the veal milanese, which came over salted. When we pointed this out to the server he apologized and explained the "perhaps the chef is in love." It was charming (and we were already full). Our server removed the item from the bill.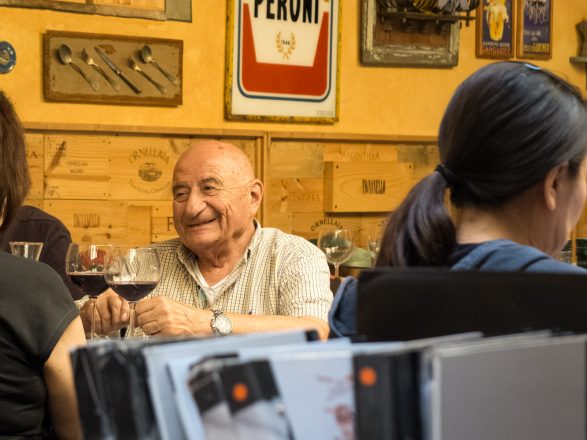 Locals at Trattoria 13 Gobbi
We left lunch completely satisfied and I was disappointed I did not get a chance to return to 13 Gobbi for dinner. I liked the combination of relaxed atmosphere and delicious food, and found the international crowd appealing. I'll definitely be returning on my next trip to Florence.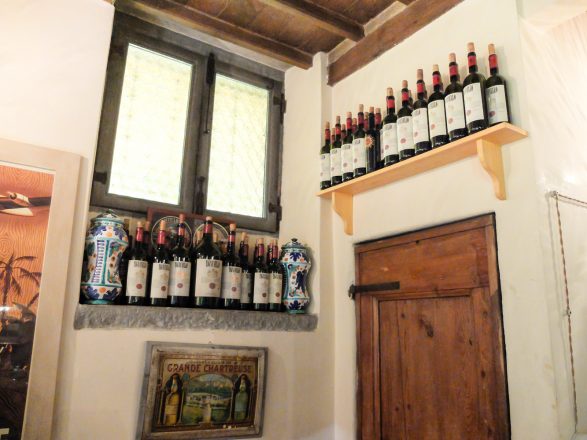 Shrine to Tinganello, one of my favorite wineries in the Chianti region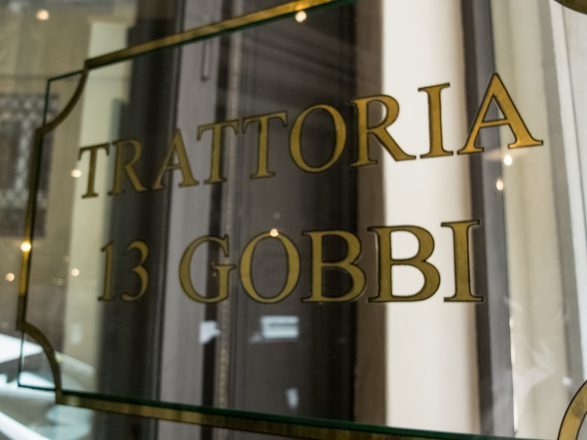 Address: Via del Porcellana, 9R, Firenze, Italy
Phone:+39 055 284015
Email: trattoria13gobbi@casatrattoria.com