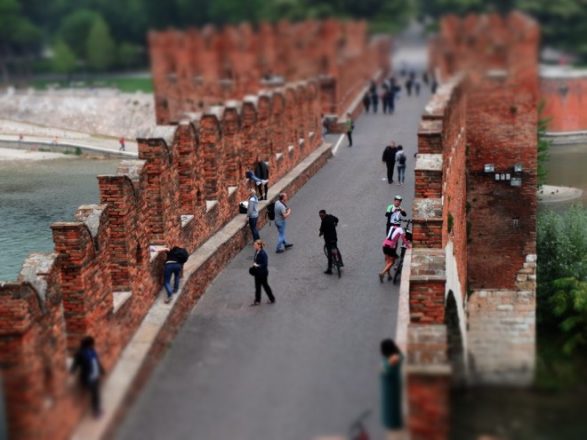 A view of the Castelvecchio Bridge
Verona, Italy is perhaps best known as the setting of the Shakespeare's Young Adult classic, Romeo & Juliet. But there is more to this medieval town in the Veneto than Juliet's balcony. I was lucky to spend a few days in Verona in early October to attend a friend's wedding. Here are some of my favorite finds in this charming Italian city.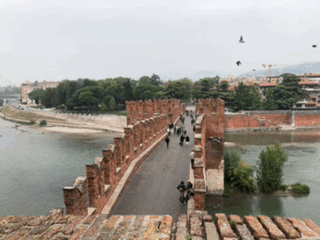 fly by of the Castelvecchio bridge
If you're looking for things to do in Verona, The Museo de Castelvecchio is a must. The Roman fortress, built on the Adige river in the 1300s, is a great place to wander and and check out the simple Gothic architecture and bridge. The inside has been renovated into a museum with exhibits including statues, painting and sculpture as well as some very cool ancient weapons and armor.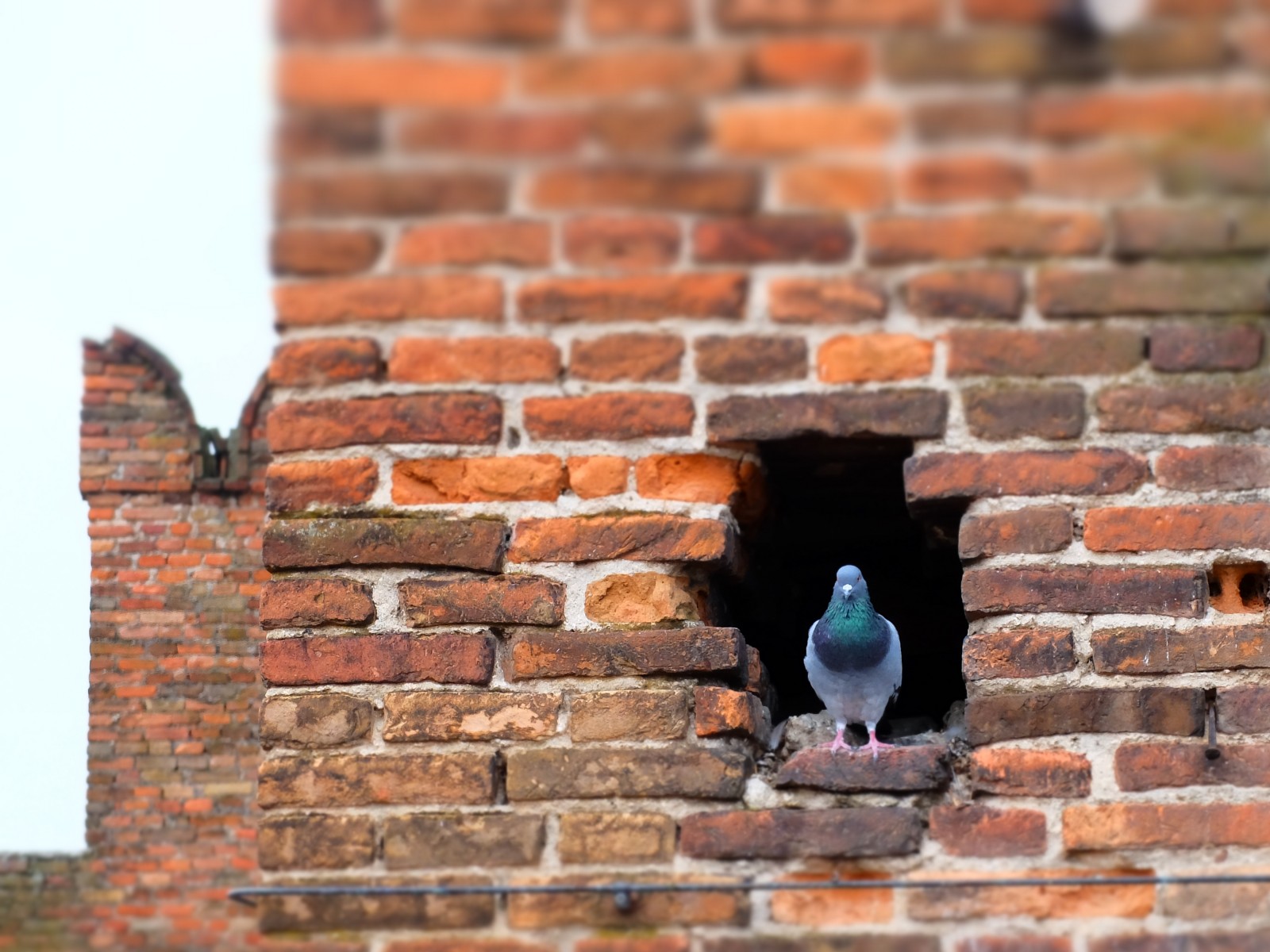 Bird at Castelvecchio
Be sure to check opening hours, as the Museum is closed on Monday mornings as well as some holidays.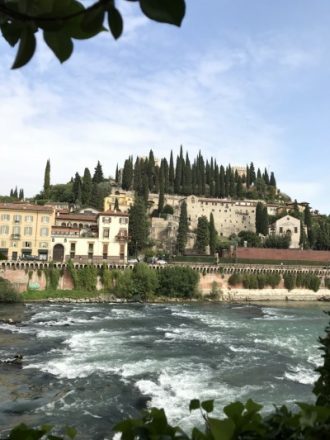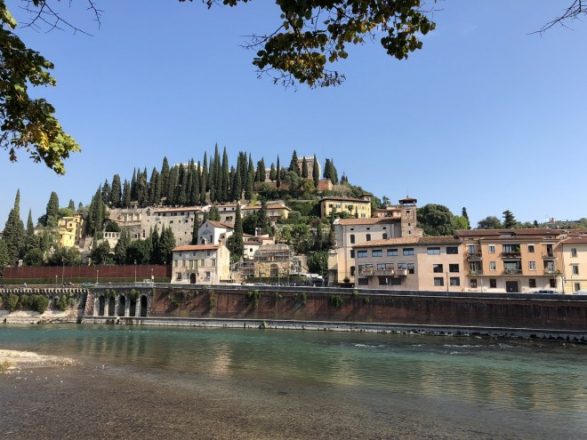 Walking along the banks of the Adige River
If opera is on your radar, don't miss the Arena di Verona, a Roman amphitheater orignially built during the first century. Now it's the home to the Arena di Verona Festival during the summer. While there wasn't an opera during my visit to Verona, I did sit at a table next to an opera singer at lunch who was singing while waiting for her food.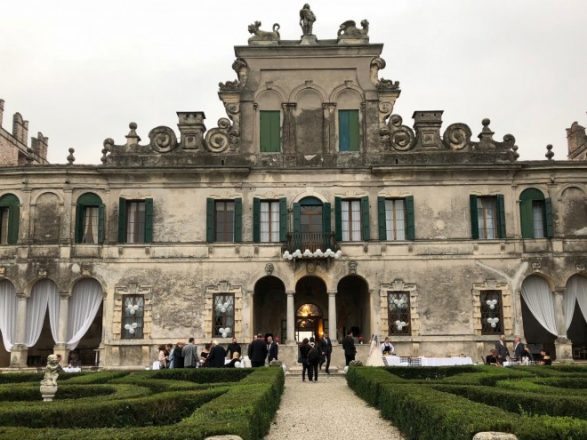 Villa Zamboni
Like all of Italy, Verona has some beautiful churches. The Gothic Sant'Anastasia is centrally located but charges a fee to visit. I stayed at Hotel Due Torri, overlooking the church. My room overlooked the Piazza, where I got a bird's eye view of a local wedding.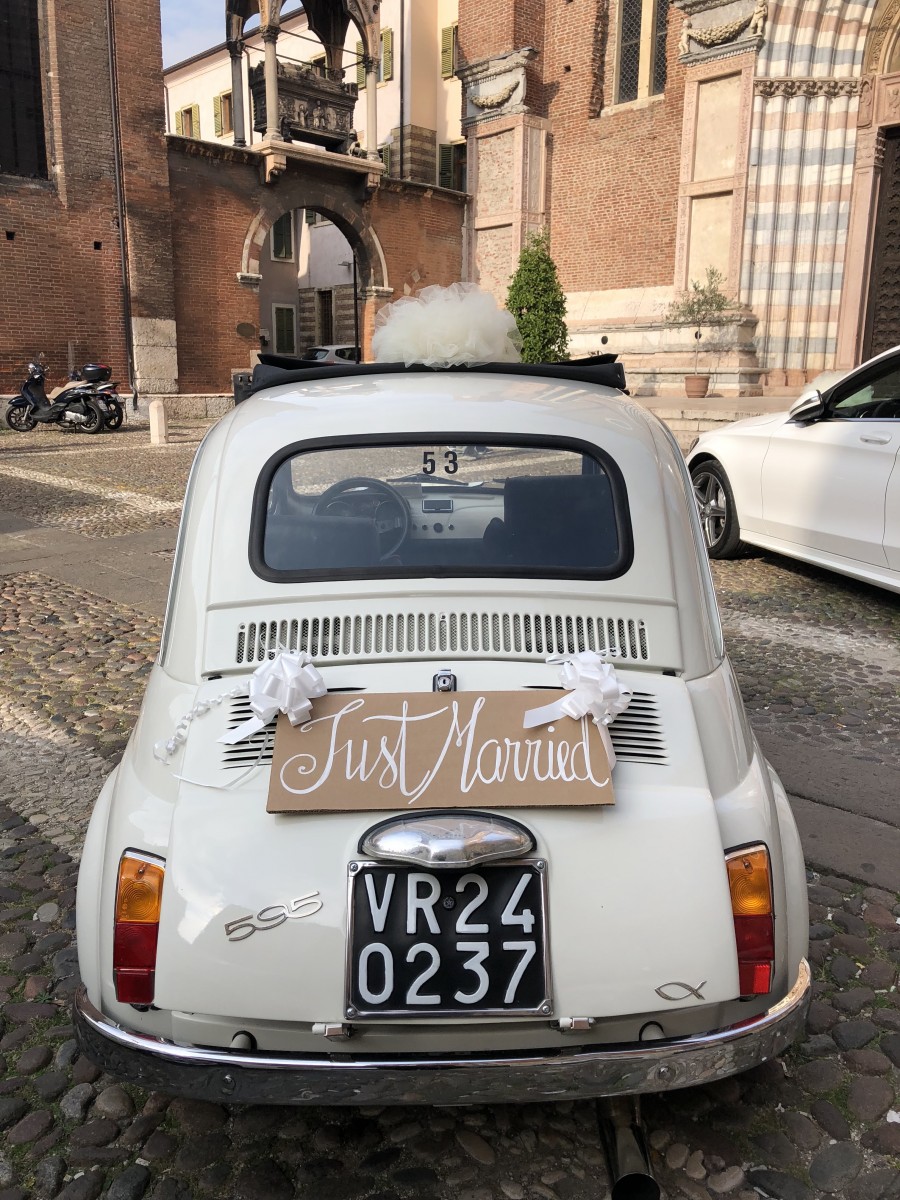 Just Married getaway Fiat
The Hotel Due Torri also has a great rooftop bar which is great location for a happy hour drink and view of the church and surrounding terra cotta rooftops.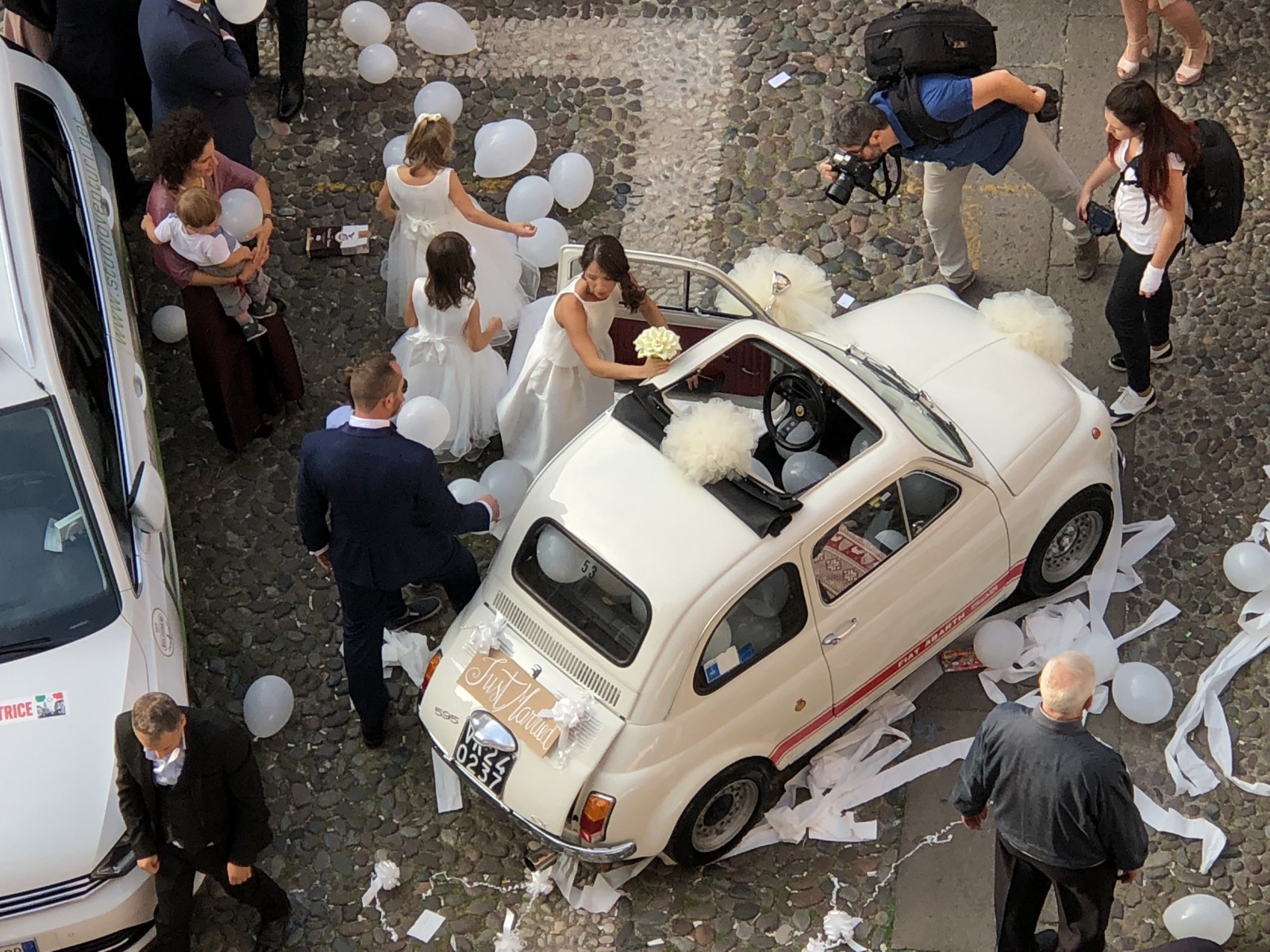 Just married in Verona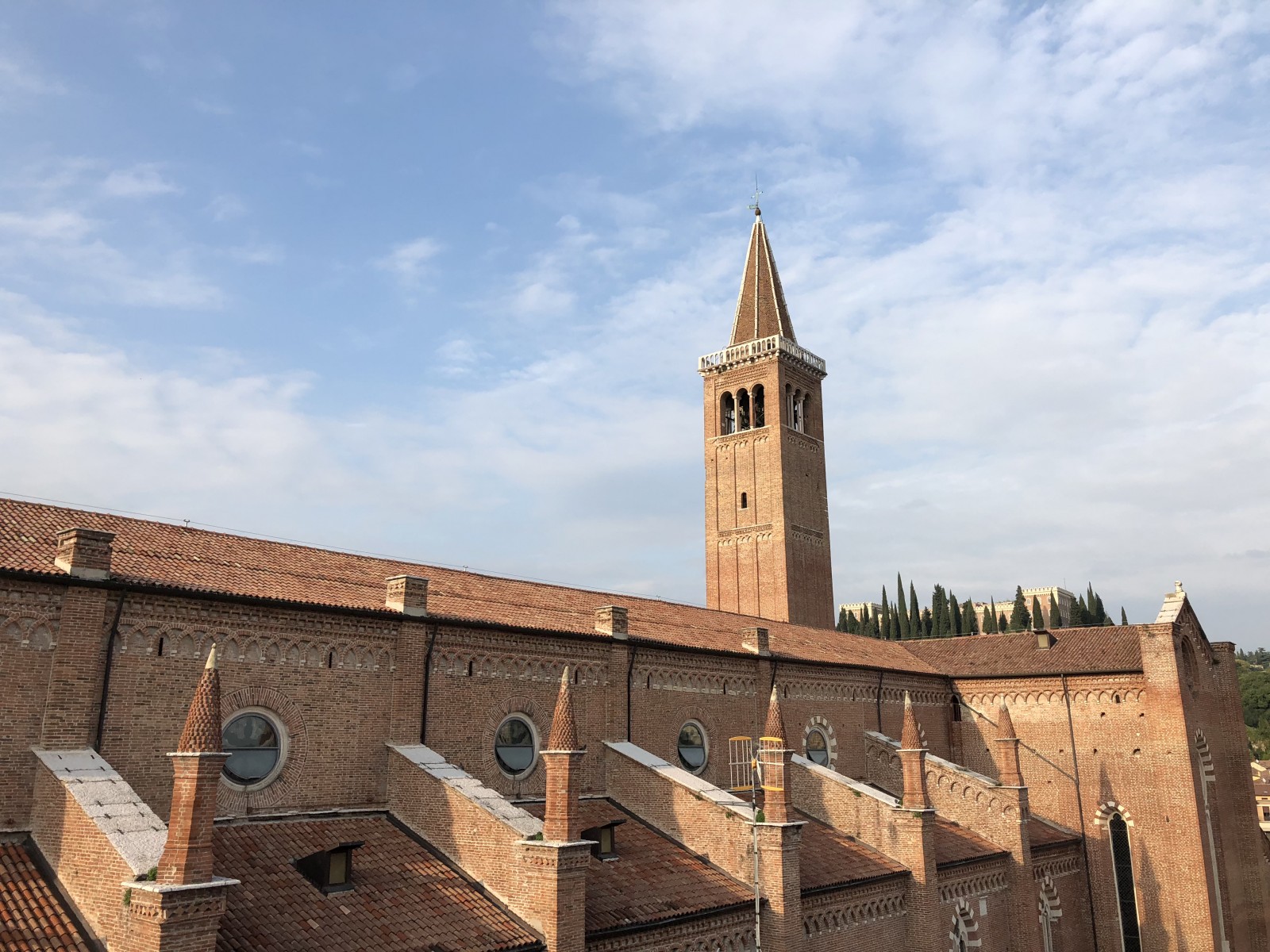 Exterior of Sant'Anastasia Church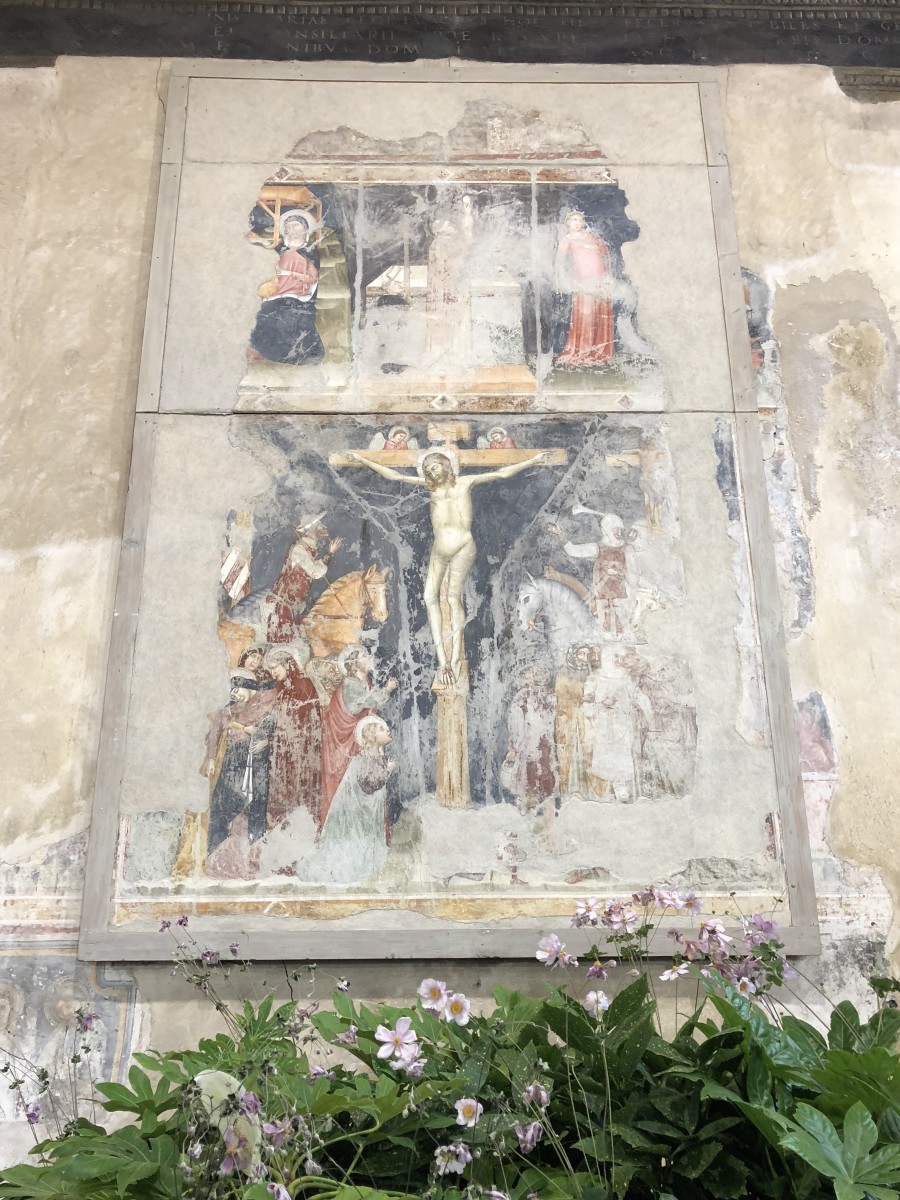 Details in Sant'Anastasia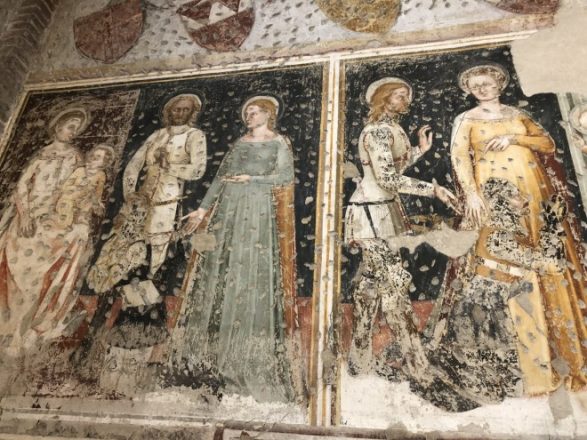 Wall murals at Sant'Anastasia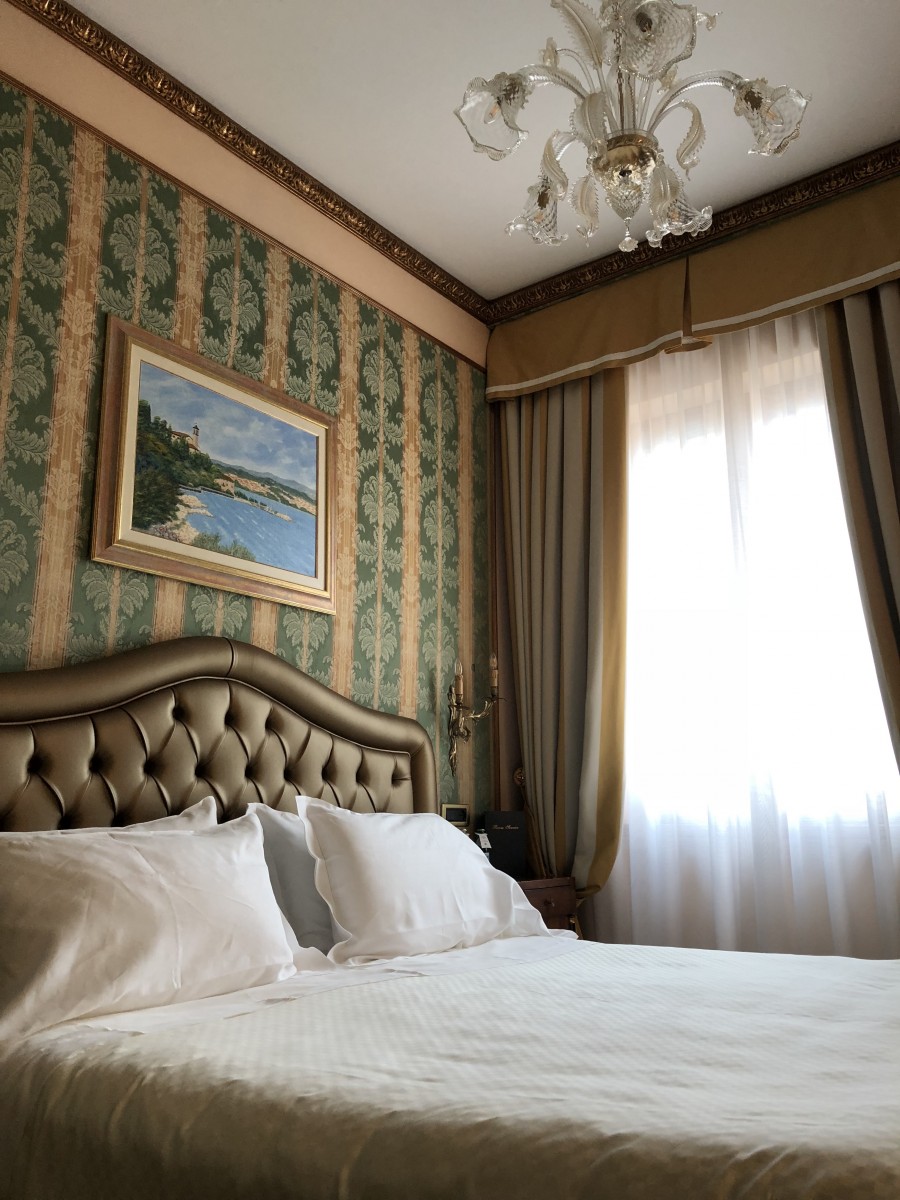 Window light at Hotel Due Torri
Since this is Italy, you can eat well in Verona. The charming Osteria Ponte Pietra has a small but lovely terrace overlooking the Adige river and great pasta. Restaurants in Verona are small, so reservations are a must.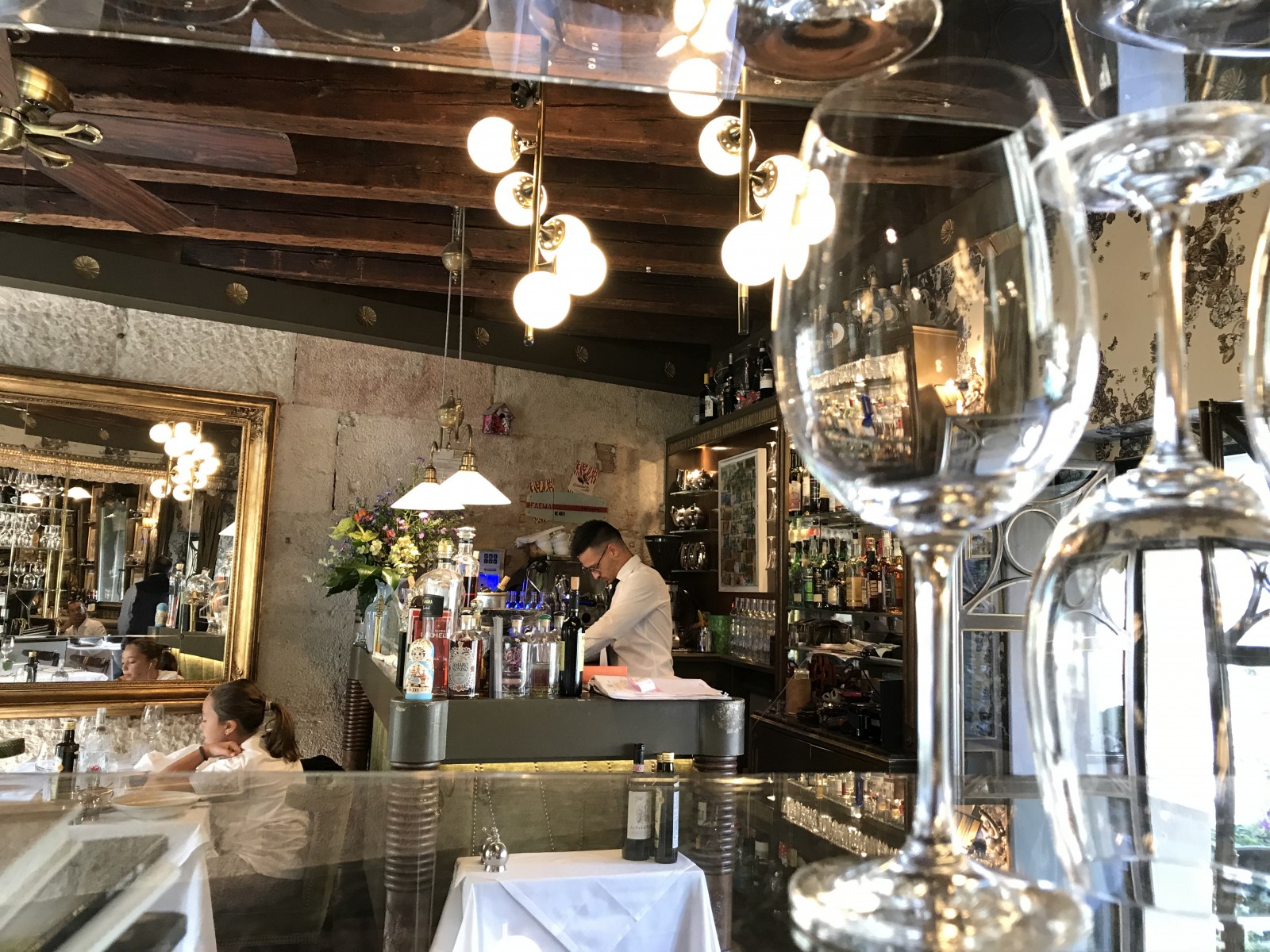 Interior of  Osteria Ponte Pietra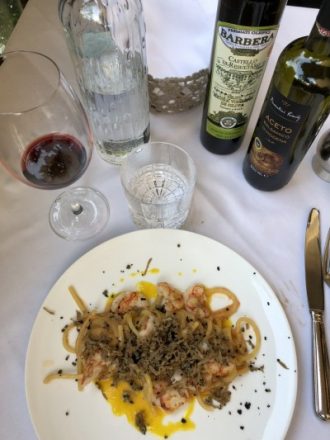 Pasta at Osteria Ponte Pietra
Ristorante Antica Torretta was another delicious find. They have a seafood-centric menu and romantic atmosphere to boot.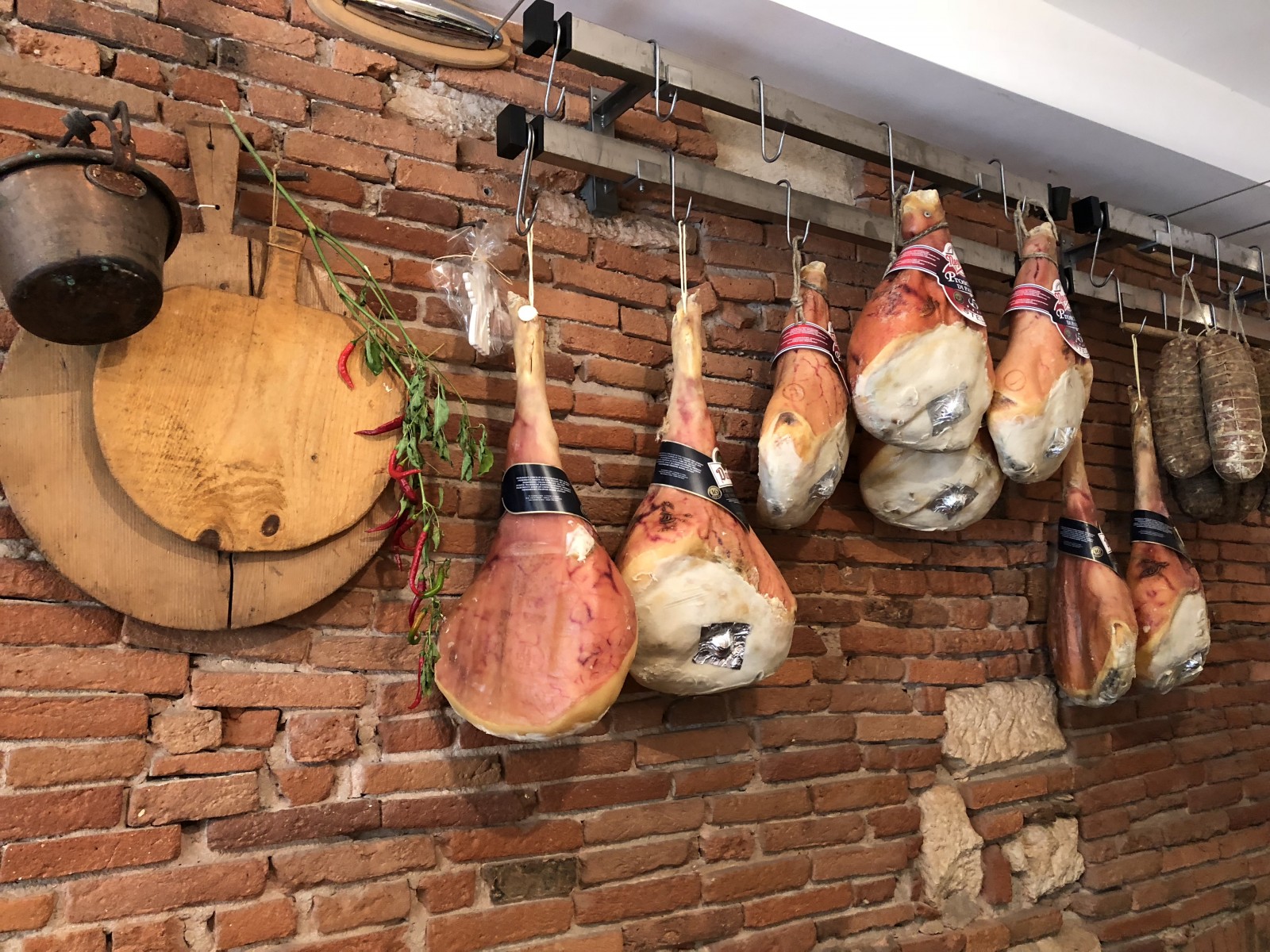 Still life at a gourmet shop in Verona
Window shopping is a lot of fun in Verona. I accidentally wandered into a store that outfitted opera divas or people going to carnival in Venice, or maybe both.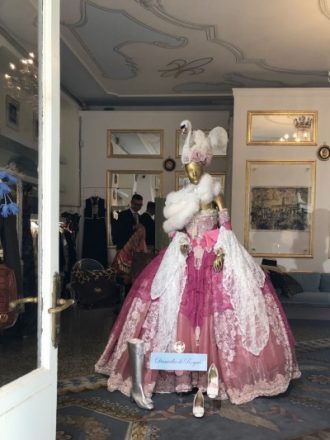 Pretty in Pink (and a swan hat) in Verona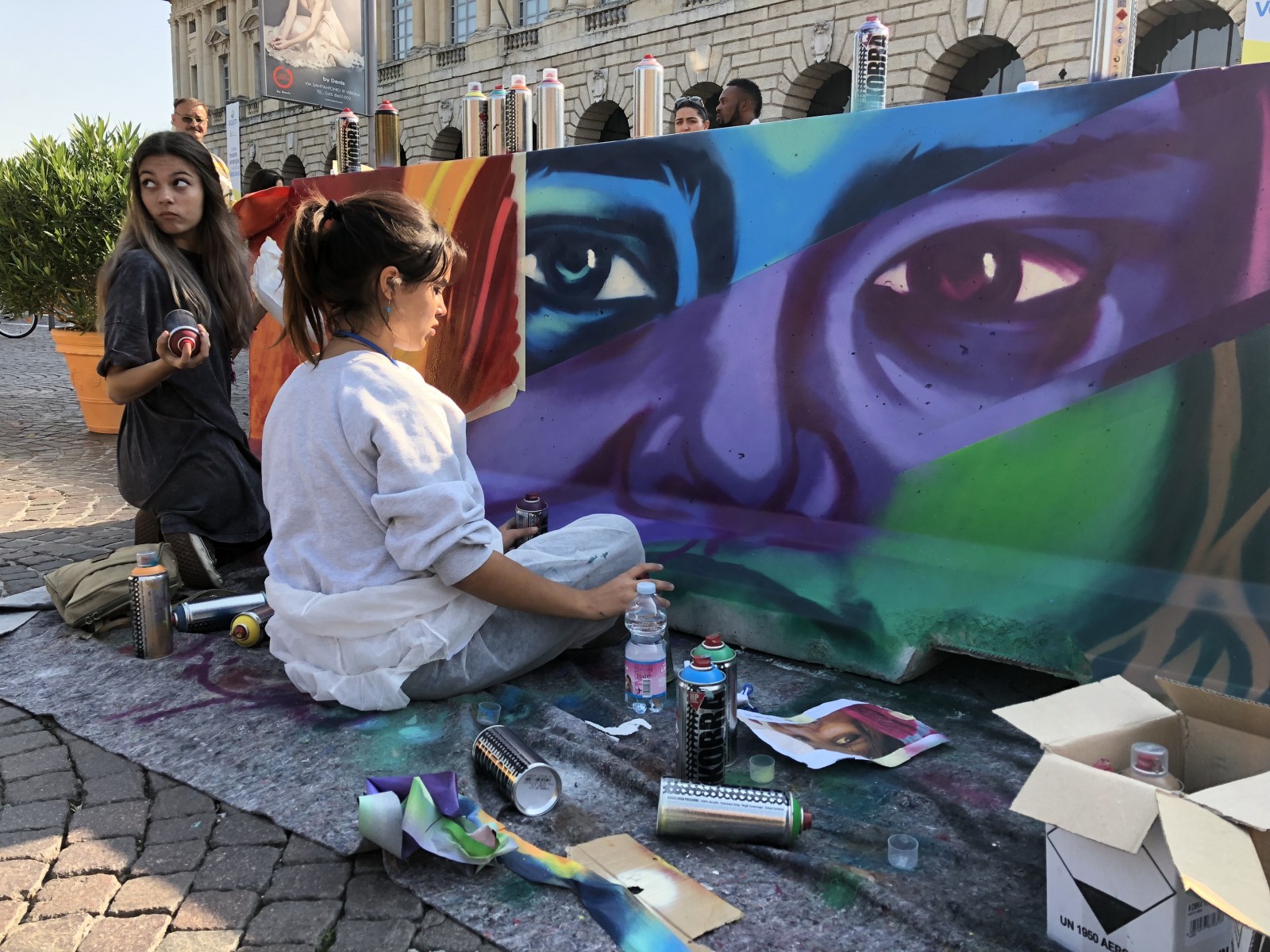 Street art outside the Verona Arena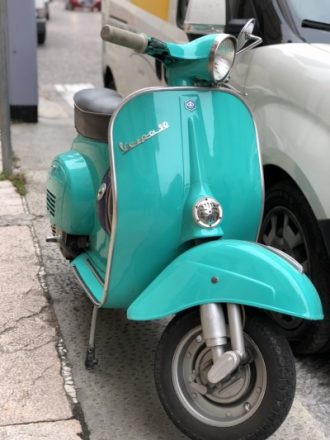 Obligatory Vespa shot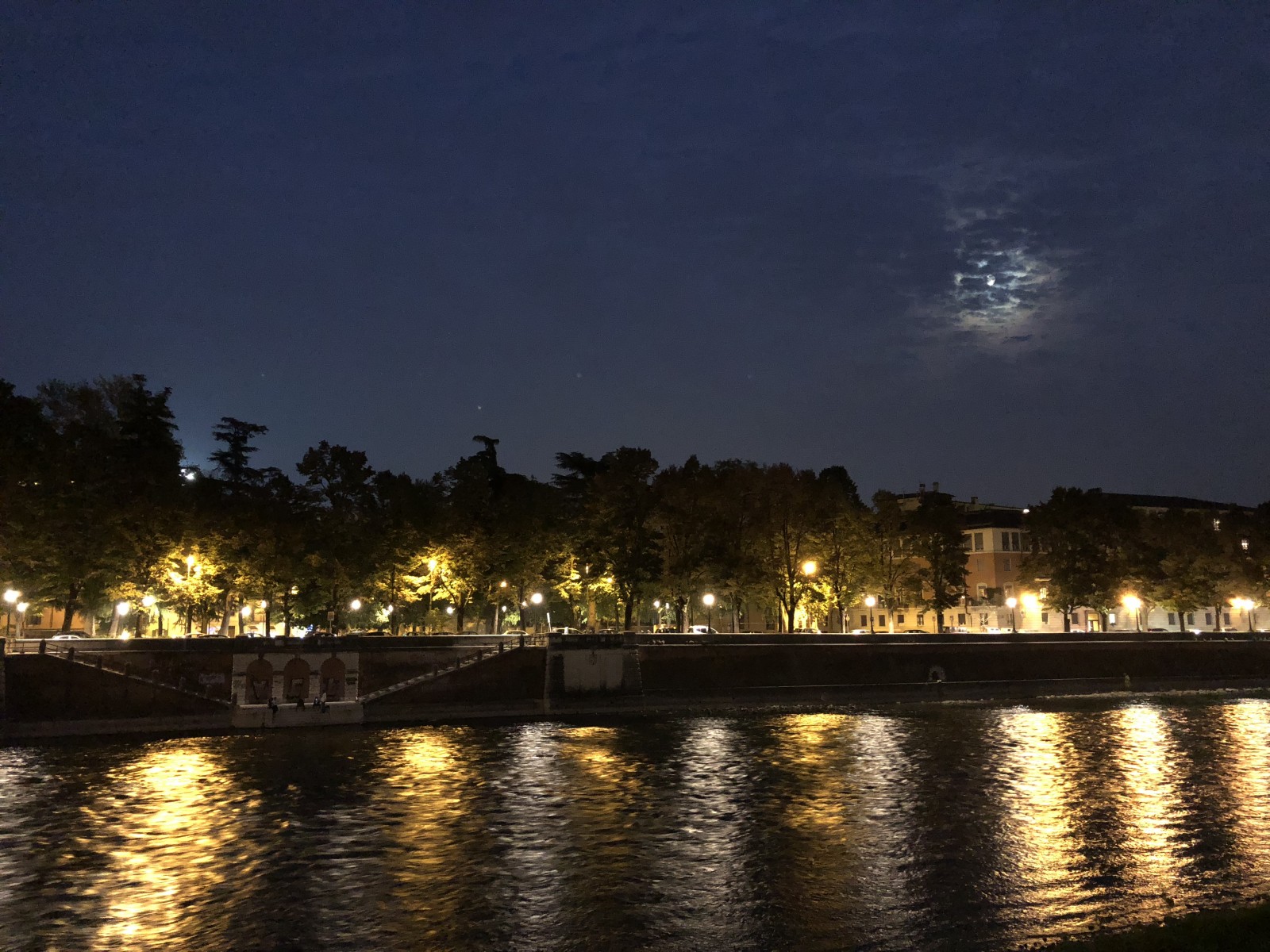 Moonlight stroll on the Adige
Verona is a great walking city and it's worth taking an evening stroll after dinner along the Adige river.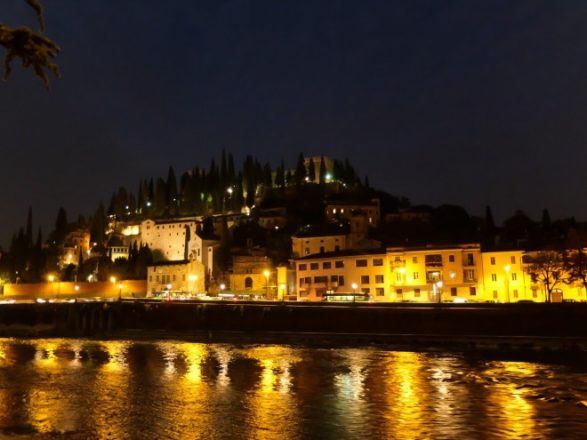 Verona after Dark
Contact details are below.
dinner on patio. good for romantics
Piazza Broilo, 1
37121 Verona – Italia
Tel. / Fax 045 80.15.292
Osteria Ponte Pietra Ristorante
via Ponte Pietra 34
37121  Verona
T. +39 045 80 41 929
Piazza Santa Anastasia
37121  Verona
T. +39 045 592813
entrance 2.50€
corso Castelvecchio 2
37121 Verona
T. +39 045 8062611
entrance 6.00€
Piazza Bra
37121 Verona
T.+39 045/596517
Piazza St. Anastasia, 4,
37121 Verona
T. +39 045 595044