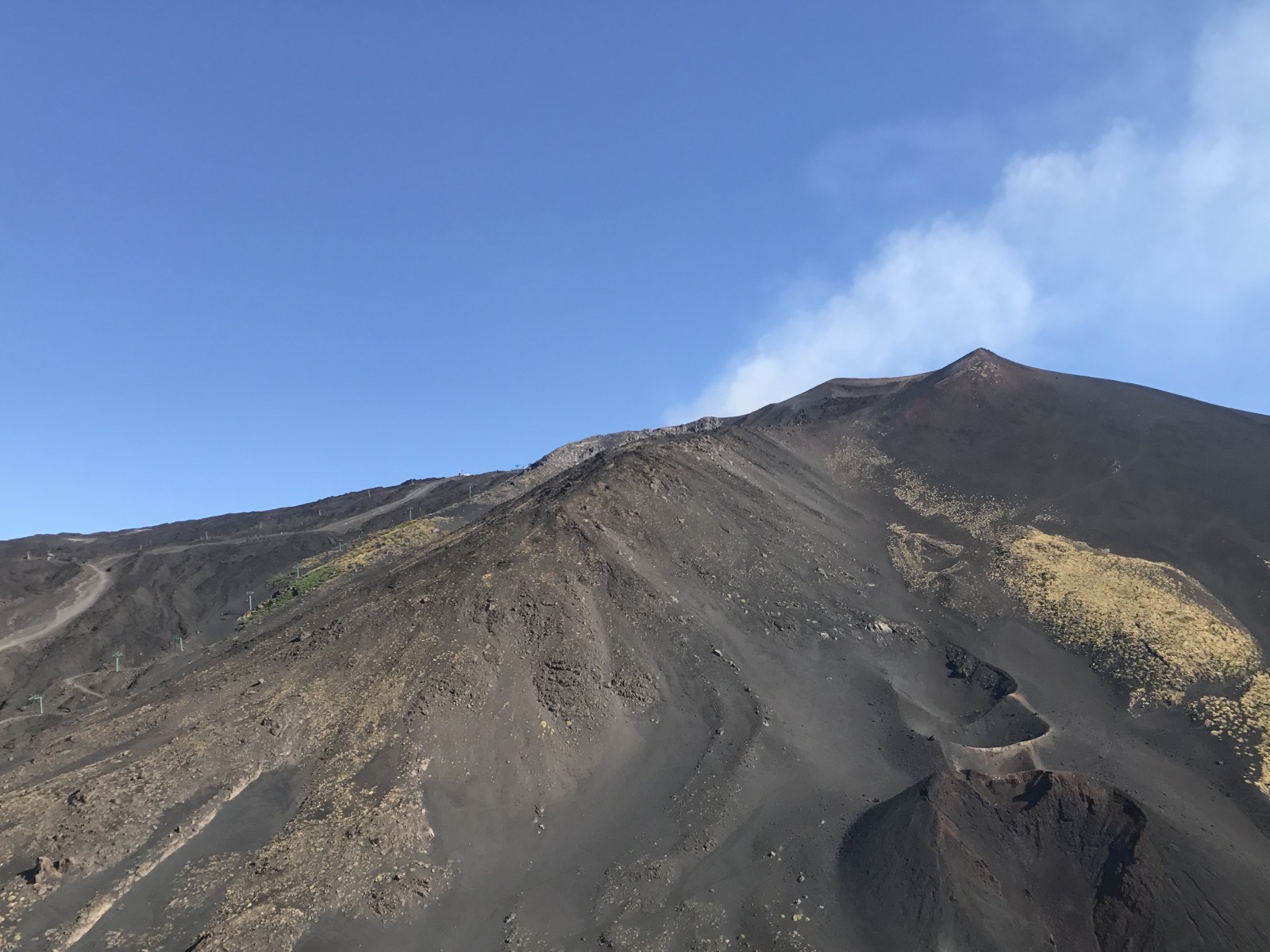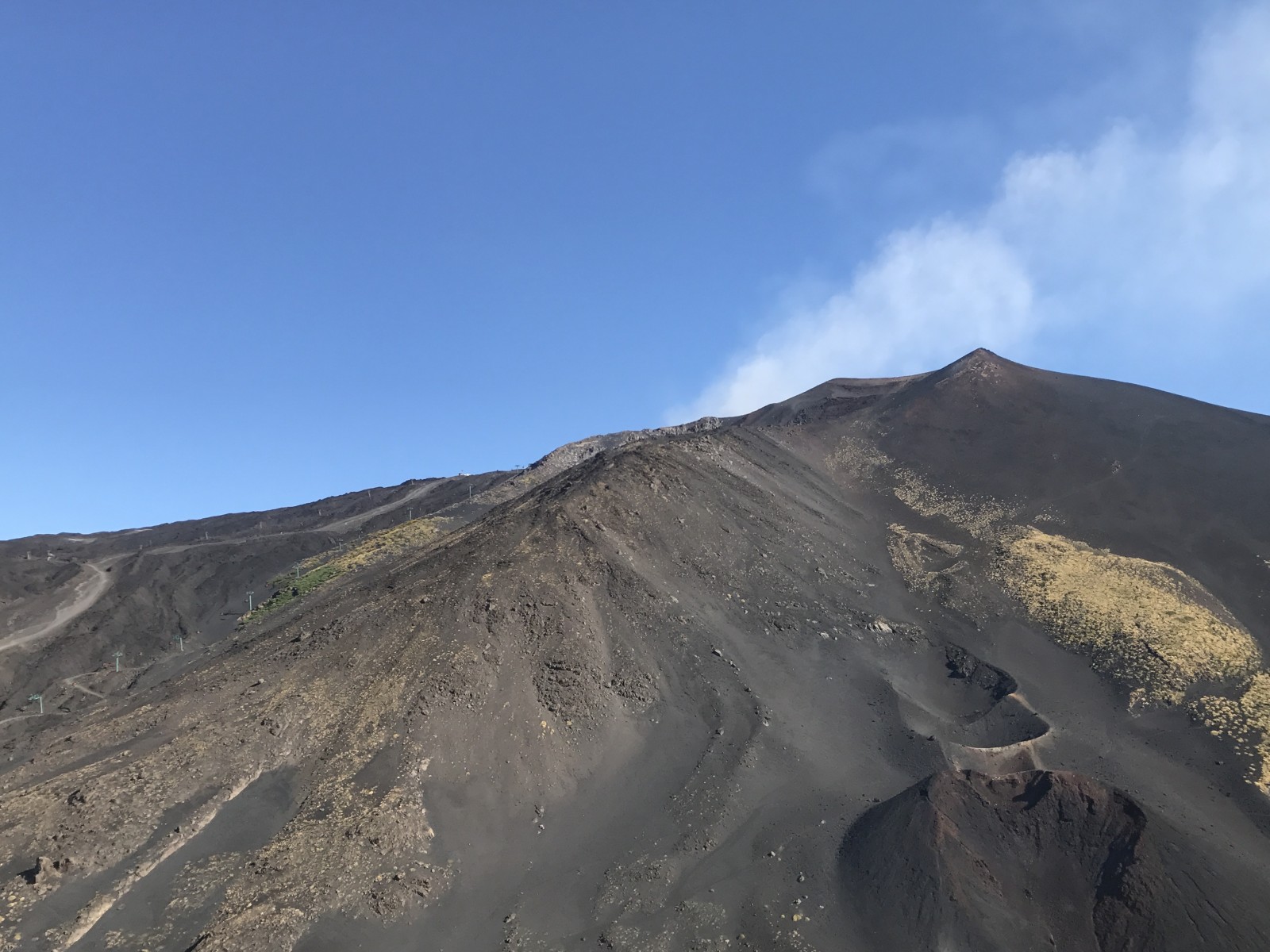 The otherworldly landscape of Mt. Etna
I find volcanic landscapes oddly compelling and helicopters are my favorite mode of transportation. So it did not come as much of a surprise to me that the highlight of my trip to Sicily was the helicopter tour of Mt. Etna.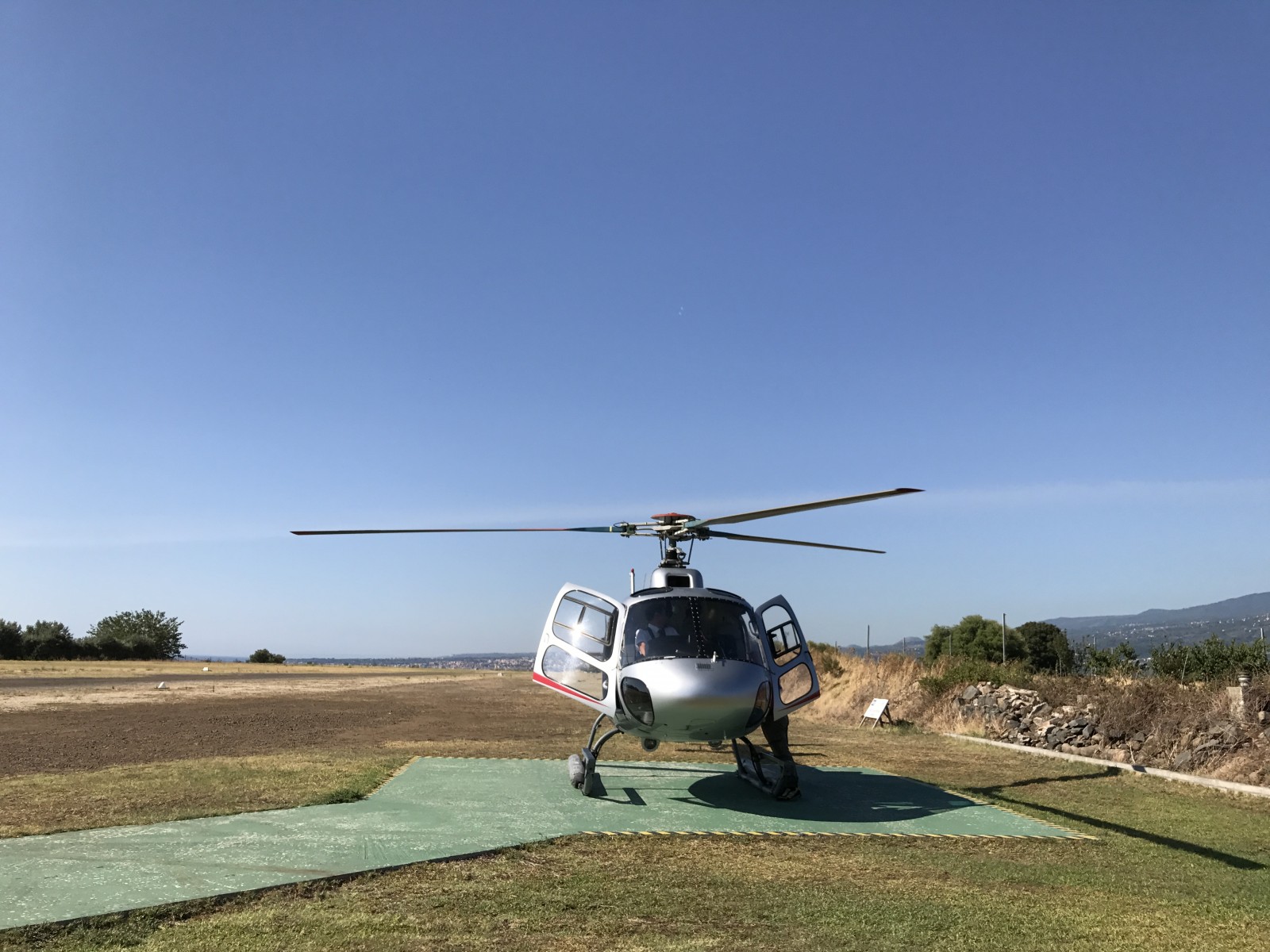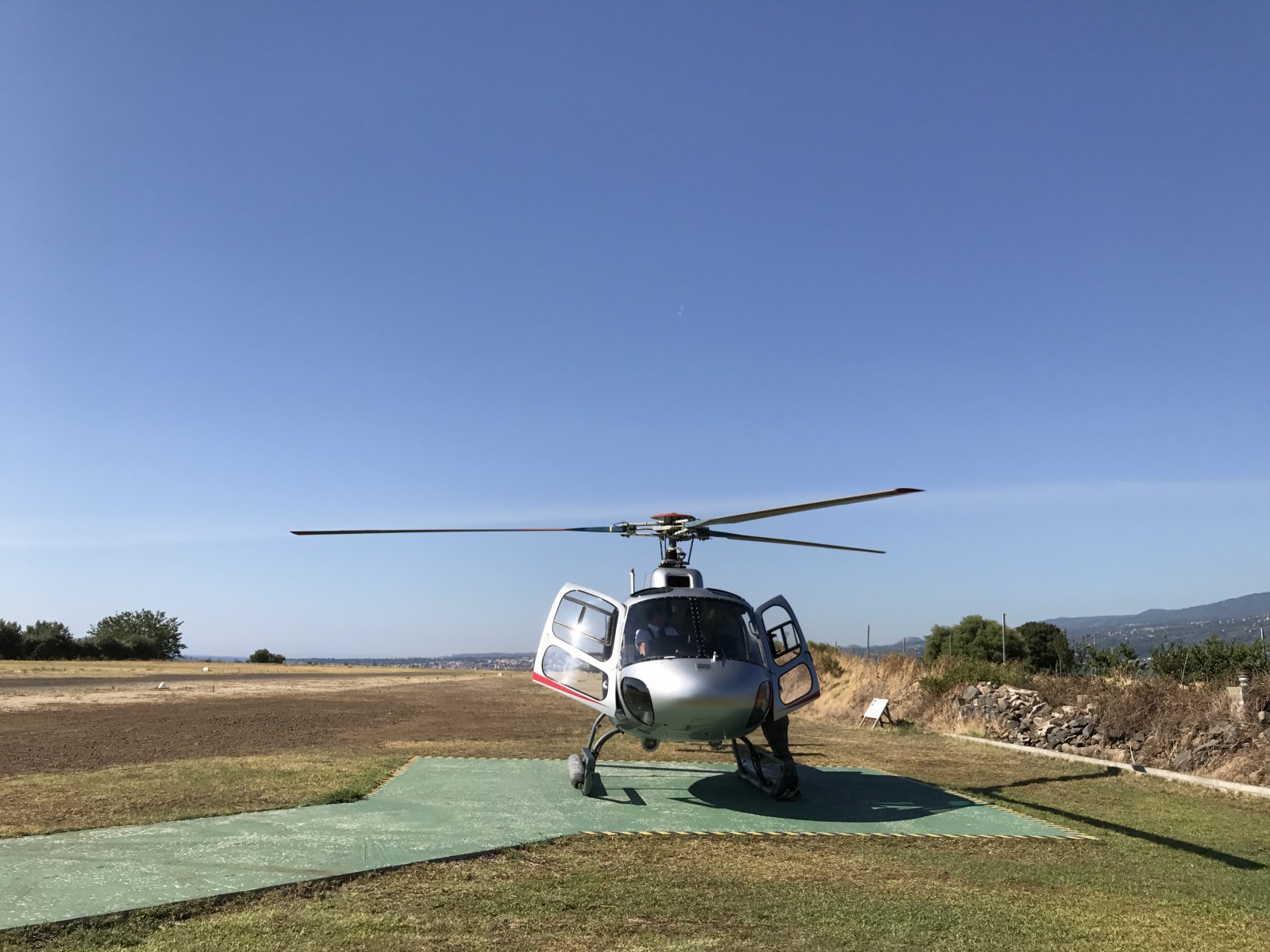 Helijet's sweet ride
Arranged by the excellent concierge at the Belmond Villa Sant'Andrea and booked with HeliJet, the 45 minute tour departed from the airfield at Calatabiano, about a 30 minute drive from Taormina in early morning traffic.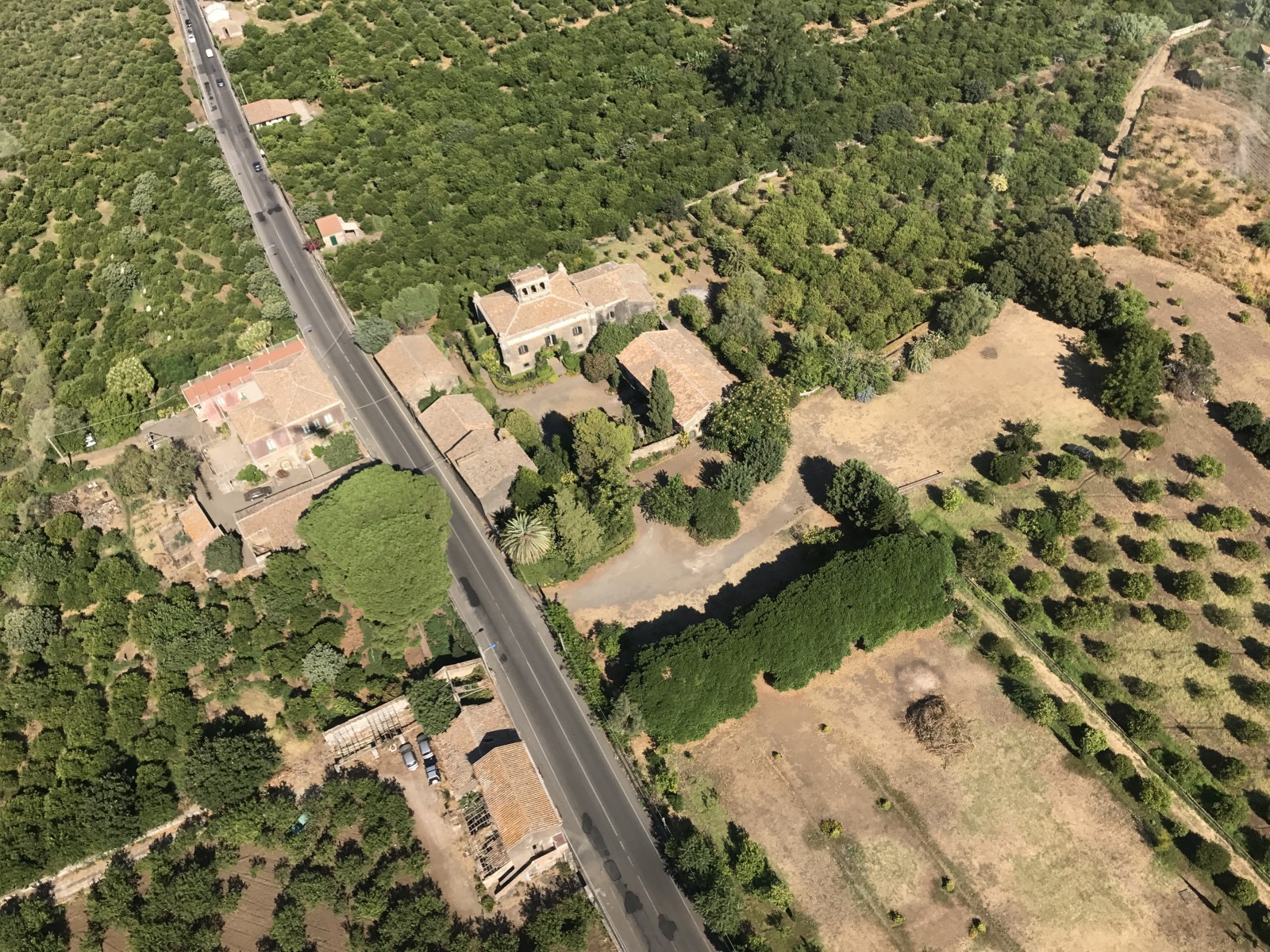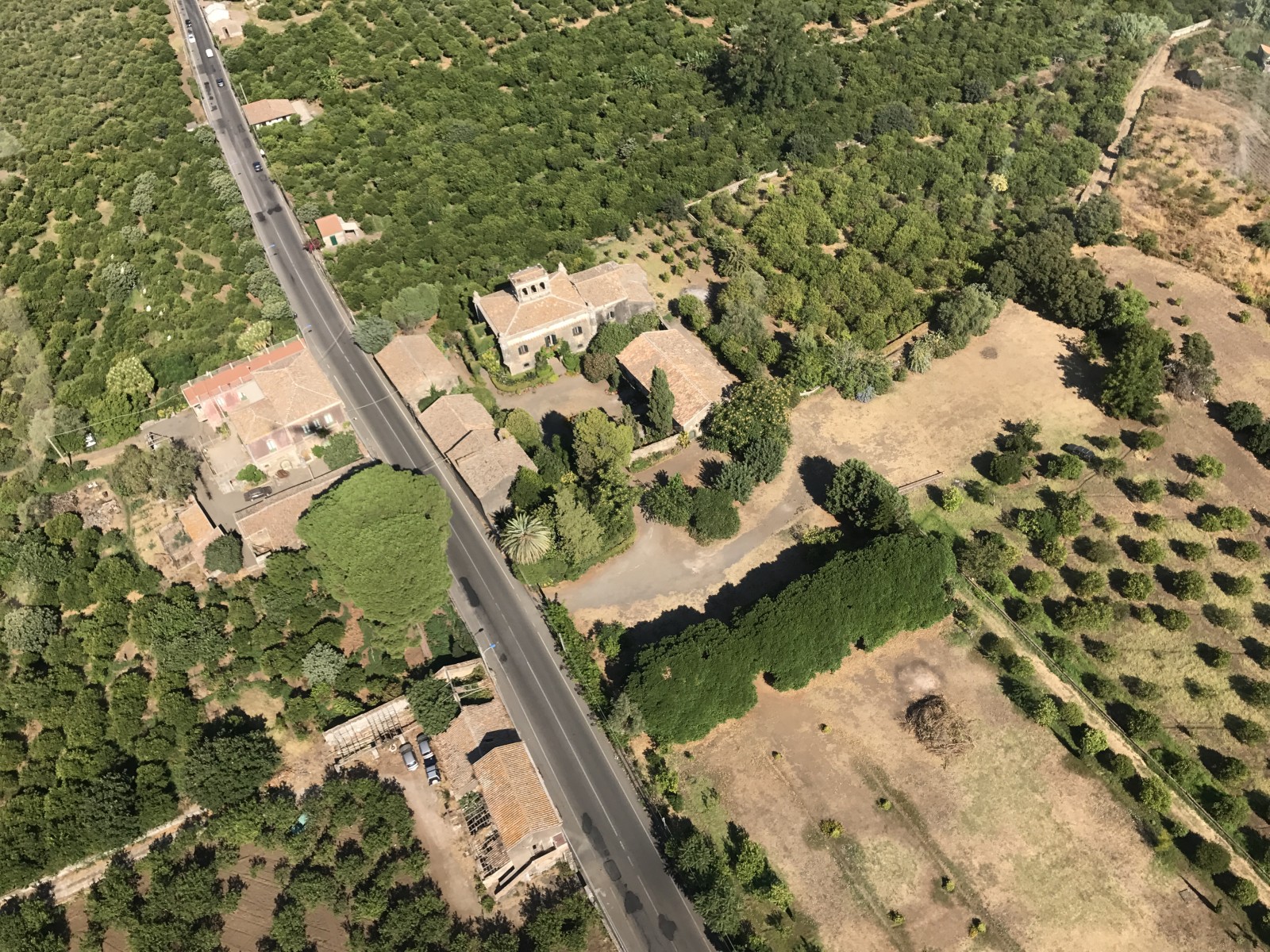 Aerial view of Castello degli Schiavi
As an added bonus, the Mt. Etna helicopter tour gives you an aerial view of Castello degli Schiavi, the villa used as the setting for Micheal Corleone's wedding to Apollonia in Francis Ford Coppola's The Godfather (known locally as Il Padrino). The villa, located in Fiumefreddo, is privately owned and can be visited with special arrangements. The fly by was enough to satisfy my inner film buff.
Video of helicopter tour of Mt. Etna
It was interesting watching the plumes of smoke expelled from Mt. Etna and how they drifted and merged into the cloudscape against the bright blue sky.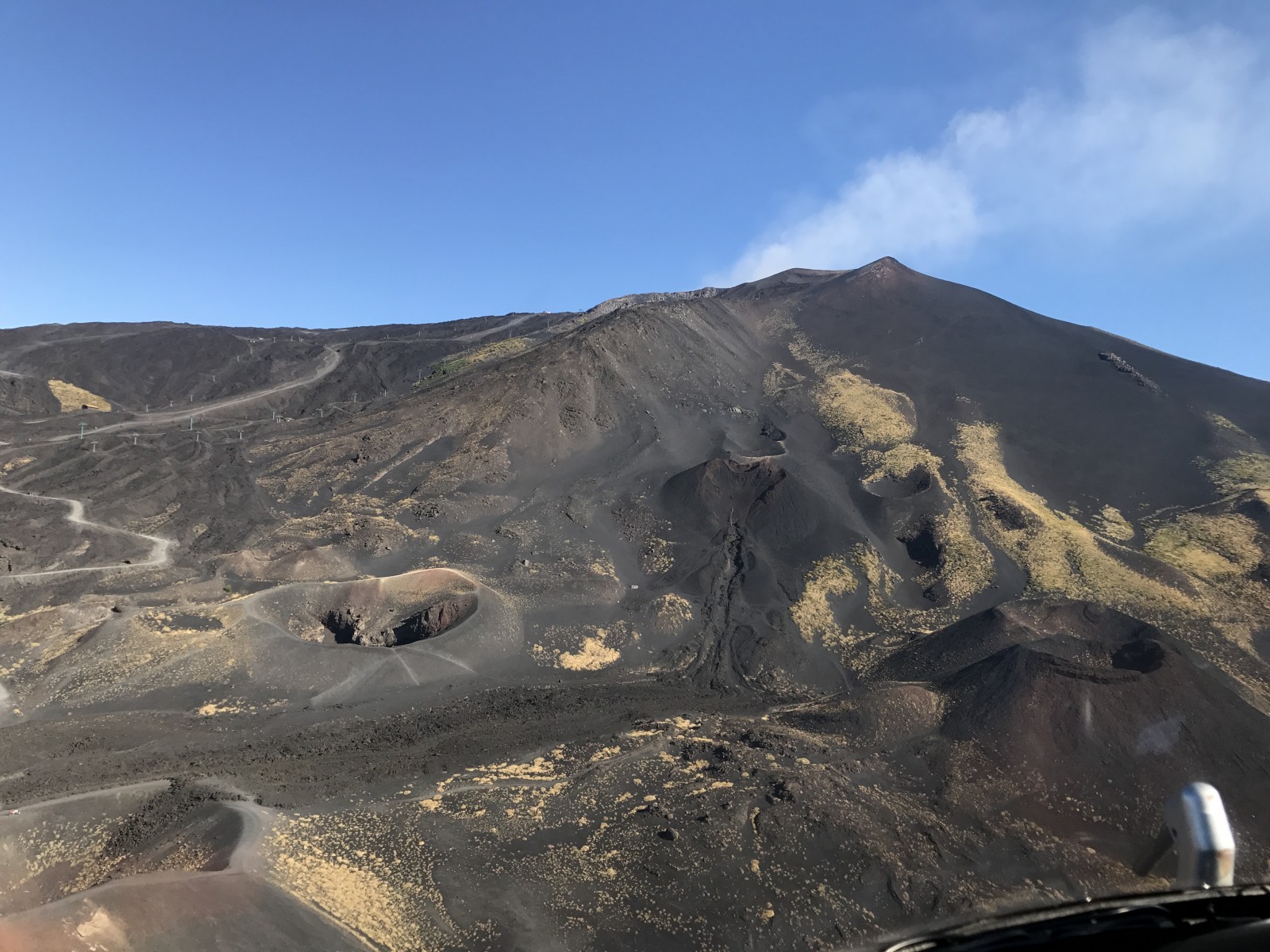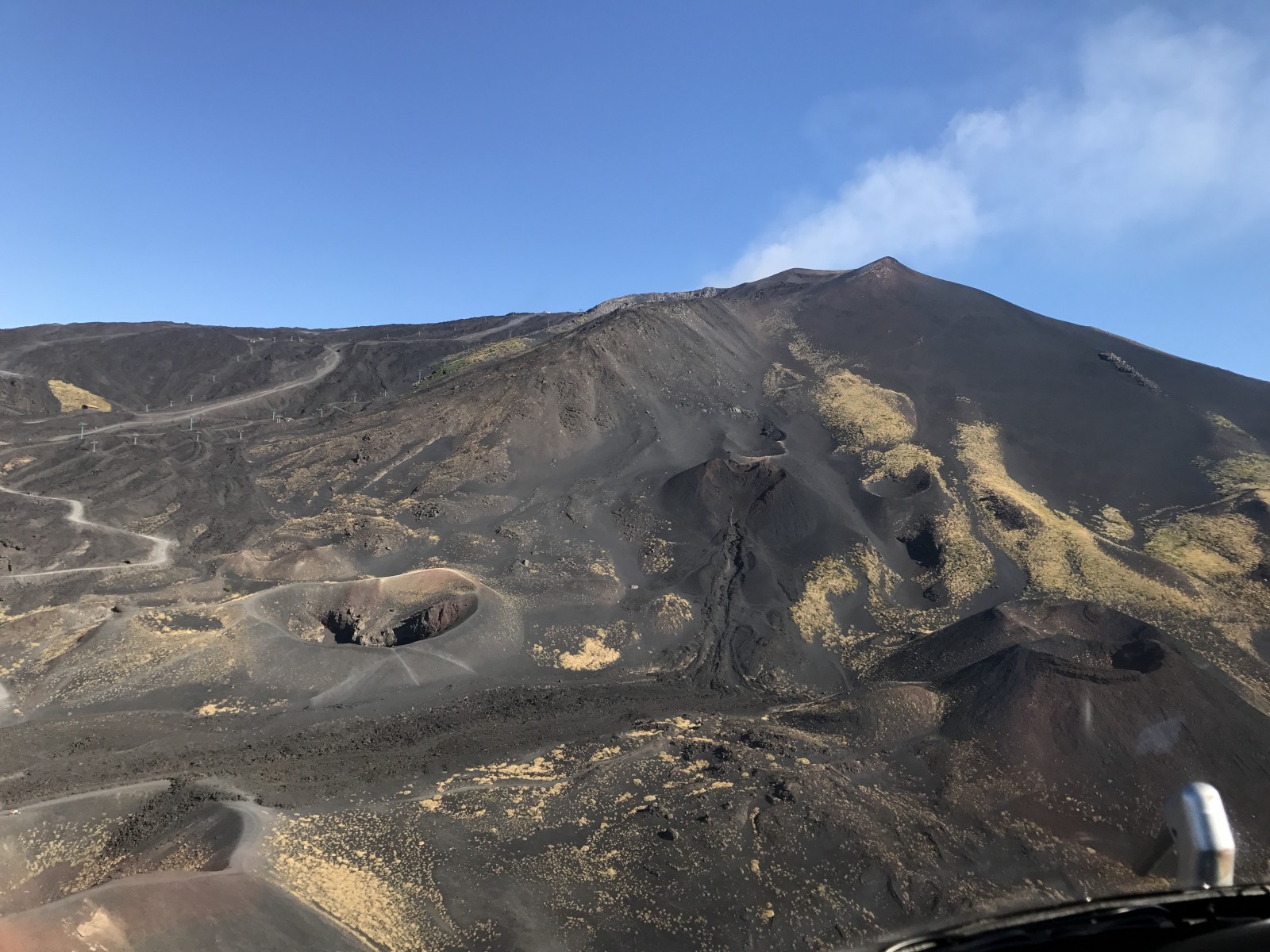 Harsh volcanic landscape of Mt. Etna
The rich volcanic soil of Mt. Etna makes for good grape growing. With an altitude of over 3,500 feet, the slopes of Etna are the highest commercial wine producing vineyards in the world. Wine tasting tours are also popular in the area.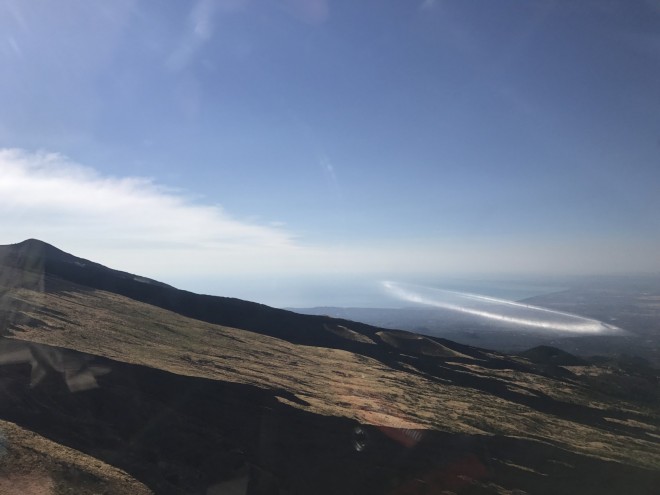 Interesting clouds over Mt. Etna
With a current altitude of 10,922 ft (3,329 meters) Mt. Etna is the tallest active volcano in Europe. It is the largest volcano in Italy. It's last summit eruption was in 2012.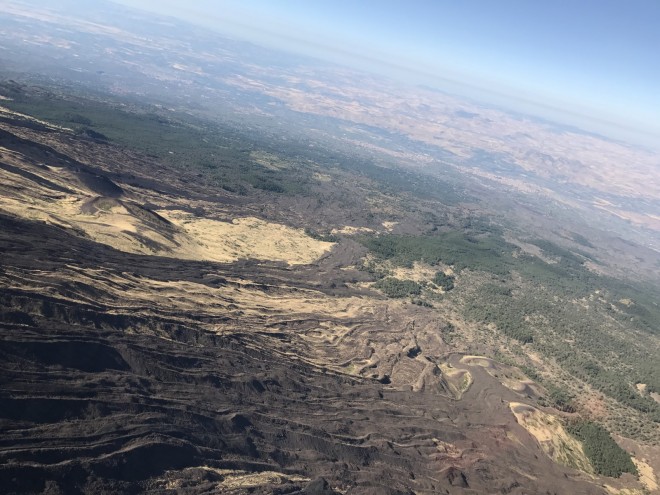 Mt. Etna from above
If you're looking for interesting things to do in Sicily, I'd highly recommend taking a helicopter tour of Mt. Etna. Those interested in taking pictures should sit next to the pilot for the best views.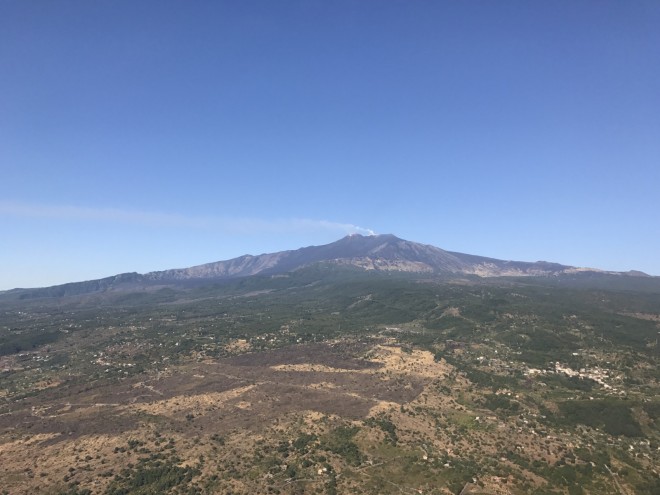 Plums of smoke from Mt. Etna in the distance
After viewing the crates of Mt. Etna, our helicopter tour headed along the coast towards Naxos, Taormina and Isola Bella, with lovely views of the Sicilian coast.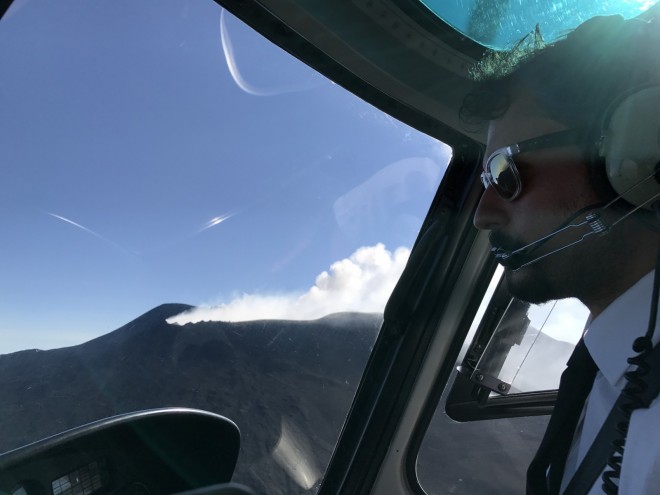 Our Helijet pilot
Helijet can provide transfers to and from hotels to the Etna Volo airfield. Photos in the Helijet office show off that Rihanna enjoyed her helicopter tour of the area.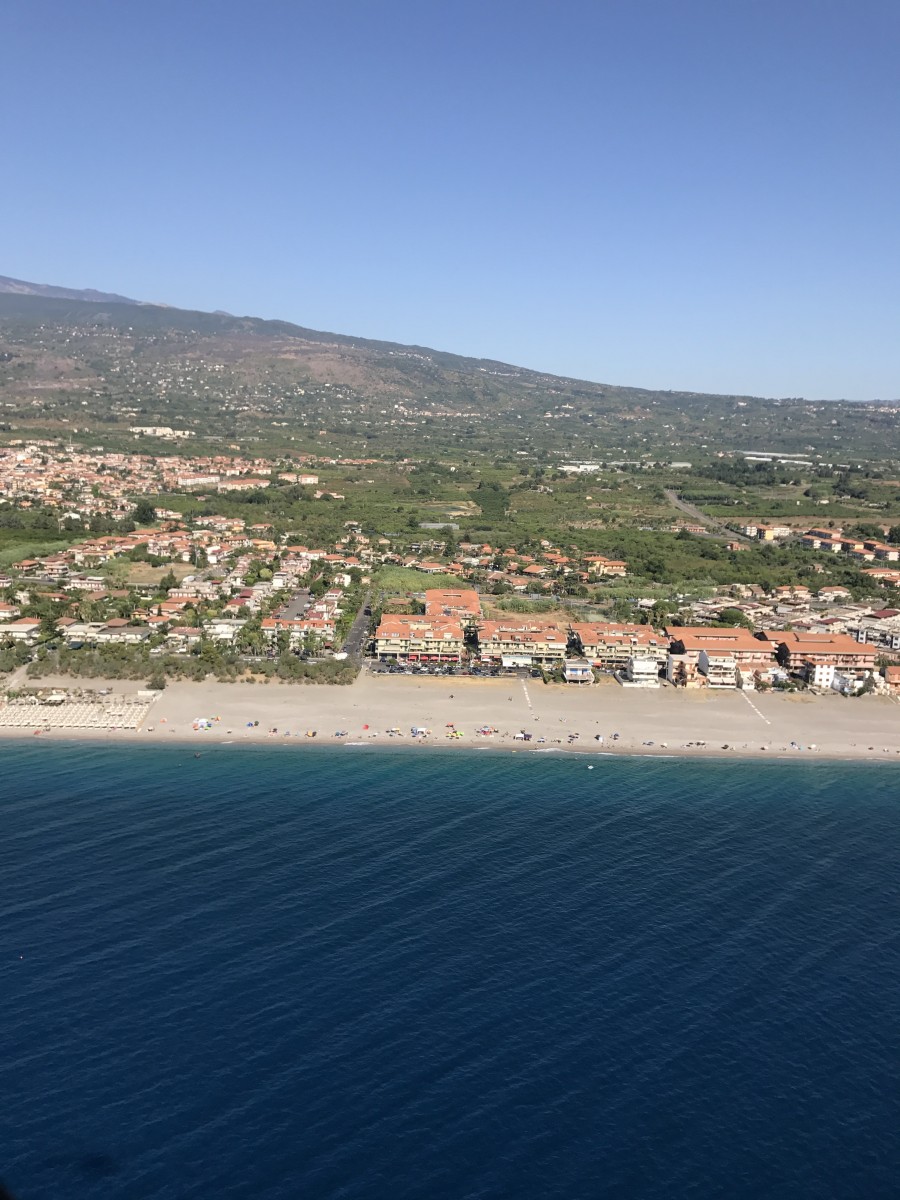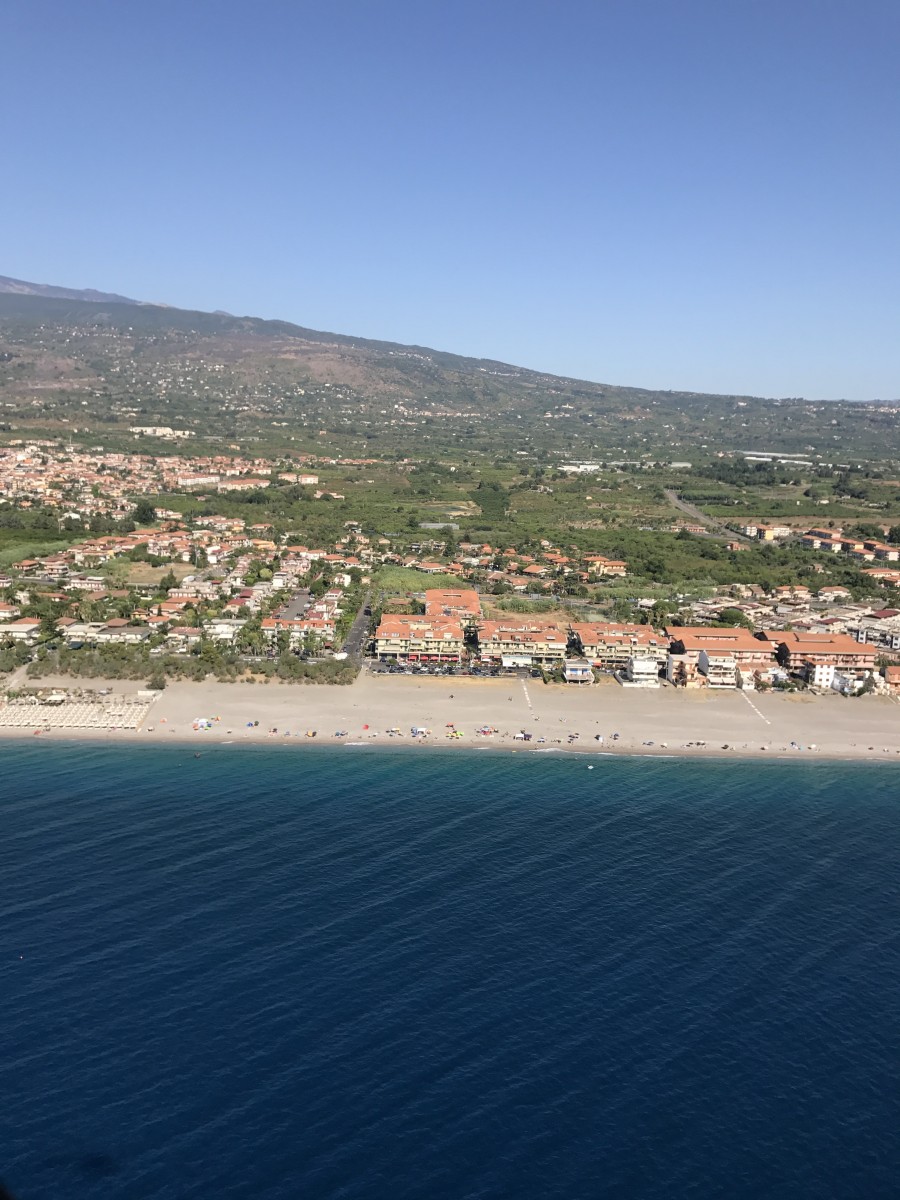 View of Naxos
HeliJet
Via F. Atenasio 2, 98039 Taormina (ME)
casella postale 7
E-mail info@helijet.it
Tel +39 345 1528975
Tel +39 347 5928546