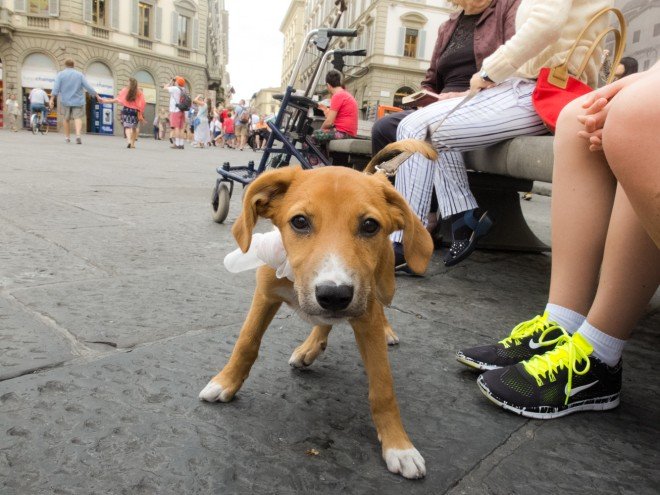 Sharp dressed dog in Florence, Italy
Technically, I'm on "vacation" this week– tooling around Italy with my husband. But "vacation" is a tricky concept for someone who has been running a travel blog for 3 years… I'm not sure if it's possible for me not to publish a post when I see something cool that I'd like to share. Fortunately, my husband is a workaholic and pretty tolerant when I feel the need to whip out my camera.
Even the dogs dress up during Pitti Fashion Week in Florence
I've been in Florence for the past few days, which happen to be part of Pitti Fashion Week. Italians are a stylish bunch– I even met a puppy who is better dressed than most and decided a photo essay of street photos wouldn't be too intrusive on my "vacation."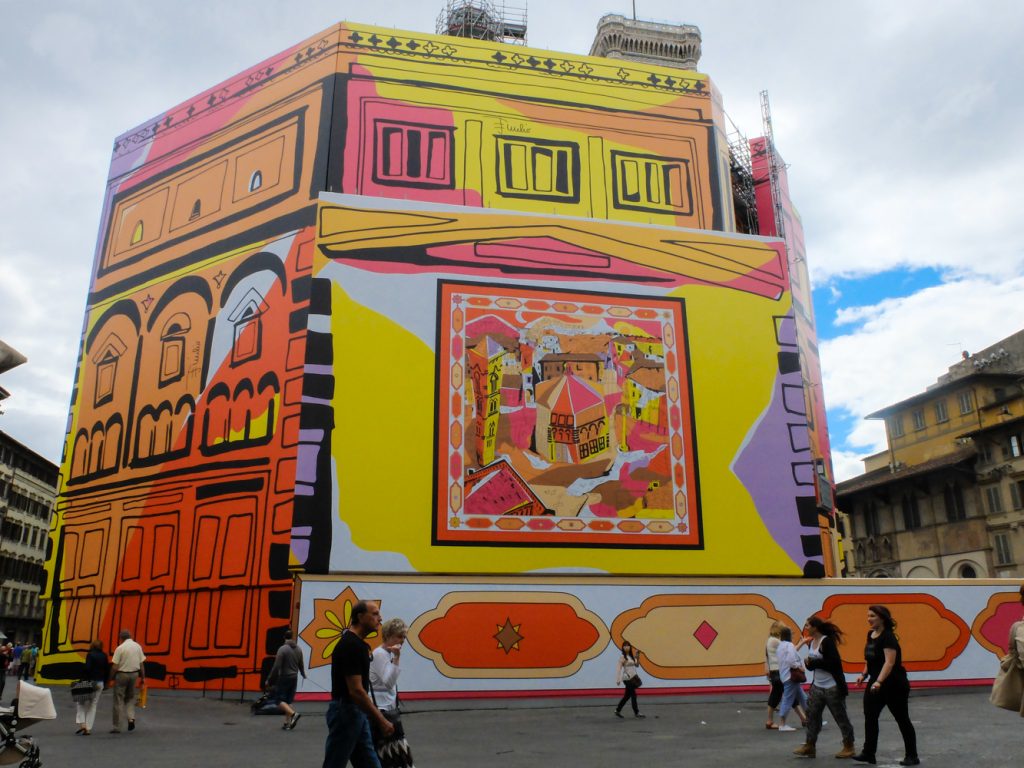 Florence's Bapitstry is wrapped in Pucci in honor of Fashion week
Florence's famous baptistry is currently wrapped in a Pucci print for Pitti Fashion Week. Pucci grew up in Florence and was at one point a member of the Italian parliament.
Linea Pelle Pop-up Shop for Pitti Fashion Week
Florence is famous for leather work. Italian leather goods manufacturer Linea Pelle has a pop up in the streets of Florence to show how their high end leather goods are made. It's pretty cool.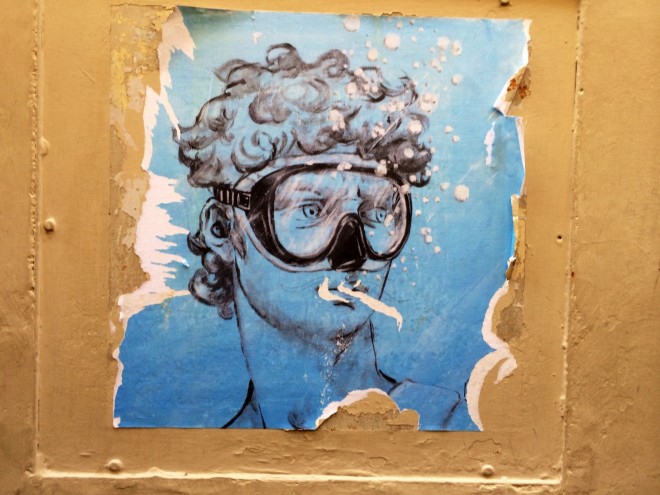 Sticker street art in Firenze
The big news here in Florence is that as of two weeks ago, the Accademia Gallery started to allow non-flash photography in the gallery, which means now you get to see Michelangelo's David– a true masterpiece– while darting a throng of iPad photographers taking selfies.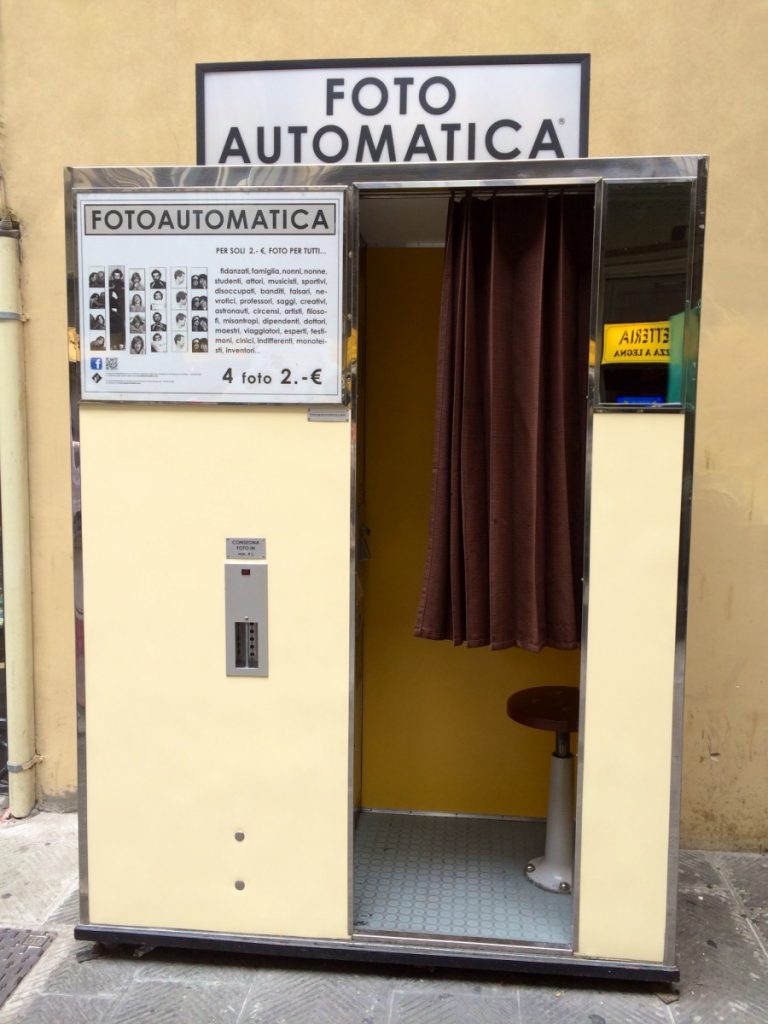 Old school photo booth on the streets of Florence
I'm sure David will start appearing in #selfies all over Instagram, Snapchat, and Grindr. But while Michaelangelo was a genius with perspective most selfie shooters are not. Expect amusing (and unflattering) #DavidSelfies in your social media streams.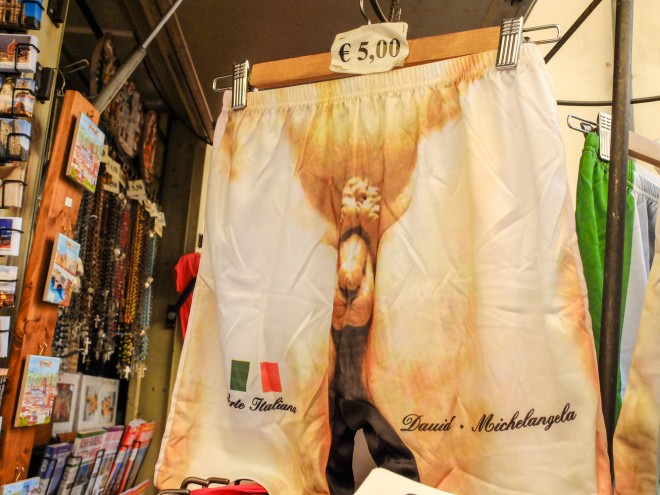 Eurotrashy David-inspired Boxers
If you're planning a trip to Florence, be aware that waiting times for the Accademia Gallery can be 3 hours or more. Do yourself a favor and book reserved tickets online before you come. It's well worth it and there are much better ways to spend your time in Firenze other than waiting in line.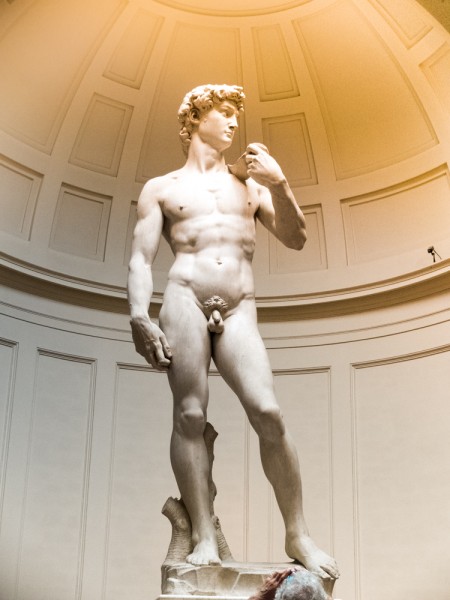 The David does not disappoint
Don't miss seeing the David. I'd put it up there with the Pyramids of Giza and the Taj Mahal in terms of living up to the hype (unlike the tiny Mona Lisa).
Ciao for now.
Galleria dell'Accademia di Firenze
Address: Via Bettino Ricasoli, 60, 50122 Firenze, Italy
Phone:+39 055 294883
You can book reserved tickets and schedule your visit to Accademia Gallery in Florence here.