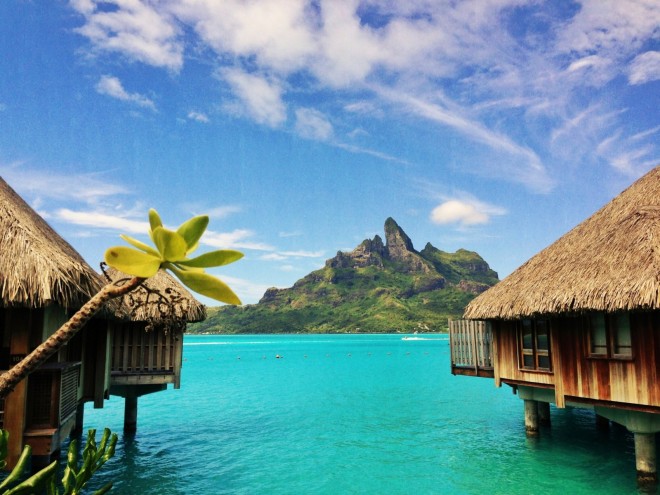 Over water bungalows at the St. Regis Bora Bora, French Polynesia
I've never done a bucket list post, but when my friends over at EyeEm headquarters in Berlin asked me write a piece for the EyeEm blog about 10 Places to See (and Photograph) Before You Die, I agreed.
Hipstamatic French Polynesia (now I'd shoot this using Hipstamatic's Oggl app)

It isn't a bucket list exactly, I looked at as a list of 10 really amazing places that I've traveled to that were totally worth the effort. It was also really hard to limit the list to 10 (Japan and Rajasthan came very close). For my blog readers, I wanted to share some additional photos of the places that made the list, some of which were shot before EyeEm existed.
Left: Positano is perfection at night Right: Daytime view from Le Sirenuse

I visited Italy's Amalfi Coast for the first time this past May with my friend (and hair colorist), Justin Anderson. It's all incredibly beautiful, and Positano is perfection.
The red sand dunes of Namibia's Sossusvlei desert are unforgettable
In 2010, my husband I went to Nambia with & Beyond Safaris. We were absolutely blown away by the red sand dunes of the Sossusvlei desert. I want to go back and see more of this incredible country.

Sydney, Australia on New Year's Eve is fantastic
As far as pretty cities on the water, my top three are Cape Town, South Africa, San Francisco, and Sydney. Having spent New Year's Eve in Sydney, where December 31st is in the middle of the Australian summer, I had to give Sydney the win.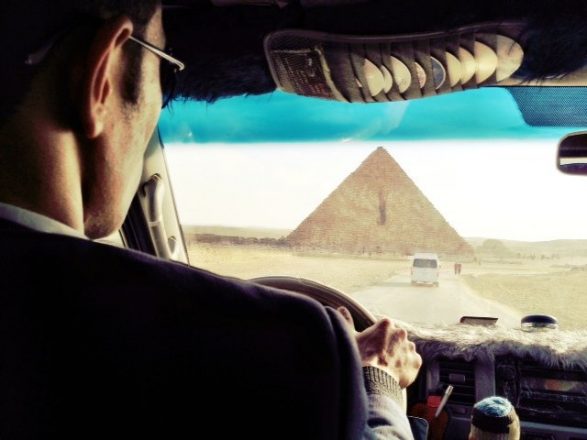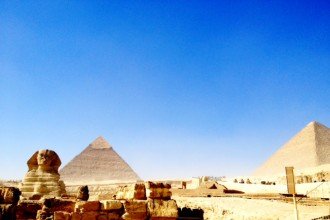 The Great Pyramid of Giza, Egypt
You know how when you see the Mona Lisa at the Louvre for the first time and think, "wow, it's a lot smaller than I imagined"? Your first glimpse of  The Great Pyramid of Giza is the total opposite of that.
It's hard for me to read the headlines during this post-Morsi coup/revolution, and even harder seeing the images of bloodshed. Egypt is so special, and has so many ancient treasures, I hope that the current political unrest resolves as peacefully and quickly as possible. When Egypt is no longer on the US State Department list of travel warnings, I hope to return and see more of this amazing country.

Havana Cuba is a photographer's dream
My friend, photographer, Ralph Velasco leads photo tours to Cuba and across the globe. He's a great teacher and fun traveling companion.
Gorgeous scenery at The Resort at Paws Up in Montana
I love Montana. So much so I'm headed back to there at the end of this month. There is a lot of Montana goodness on this blog.

New York City. I love that town
Argentina's Iguazu Falls
I shot these images of Angkor Wat in Cambodia with a plastic Diana camera
Do you know of someplace I need to see (and photograph) before I die? Please let me know in the comments section.