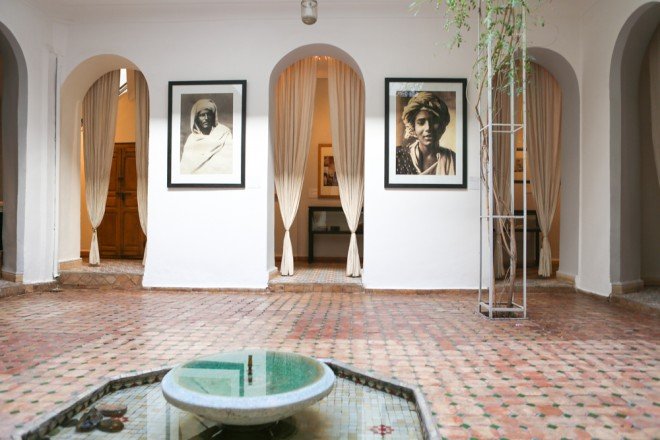 The Courtyard of the Maison de la Photographie in Marrakech
If you're into photography and looking for things to do in Marrakech, don't miss visiting the Maison de la Photographie. The raid style museum located right in the medina showcases a private collection of fascinating Moroccan photography, including vintage Berber photographs from 1870 to 1950. The museum also screens short films and documentaries about Morocco. It's a great way to gain a visual insight about Moroccan history and culture.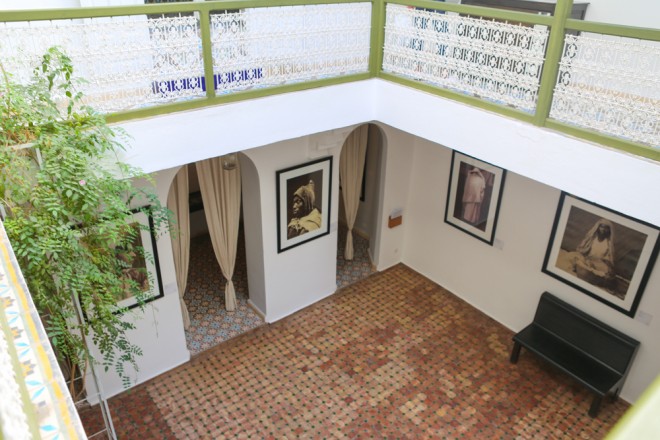 Looking down at the peaceful courtyard at the Maison
Maison de la Photographie founders, Patrick Manac'h and Hamid Mergani, opened the museum in 2009  in a converted fondouk, in an old section of the medina. The Maison de la Photographiehas a thoughtful edit of images hanging, and can easily be visited in an hour or so. The museum's archives are located in another building off site. I particularly enjoyed the portraits of Moroccan women through the ages.
The rooftop cafe at the Maison de la Photographie
There is a even a lovely rooftop cafe which overlooks the medina so you can have a nibble and a drink after looking at some very interesting local photography. The Maison de la Photographie is also in prime location, very easy to reach from the nearby and more often visited Ben Youssef Madrasa. The Maison de la Photographie also had the most interesting selection of fine art post cards I found in Marrakesh.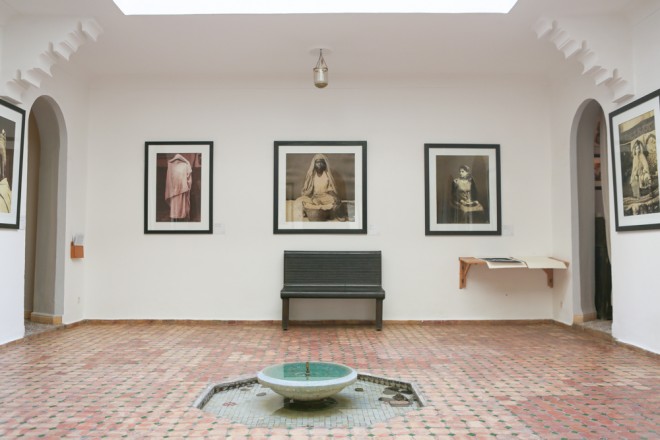 The Portraits of Moroccan women are definitely worth checking out
Entry fee 40 MAD (approximately $ 4.80 USD)
email: maisondelaphotographie@gmail.com
Monday-Sunday 9:30am – 7:00pm