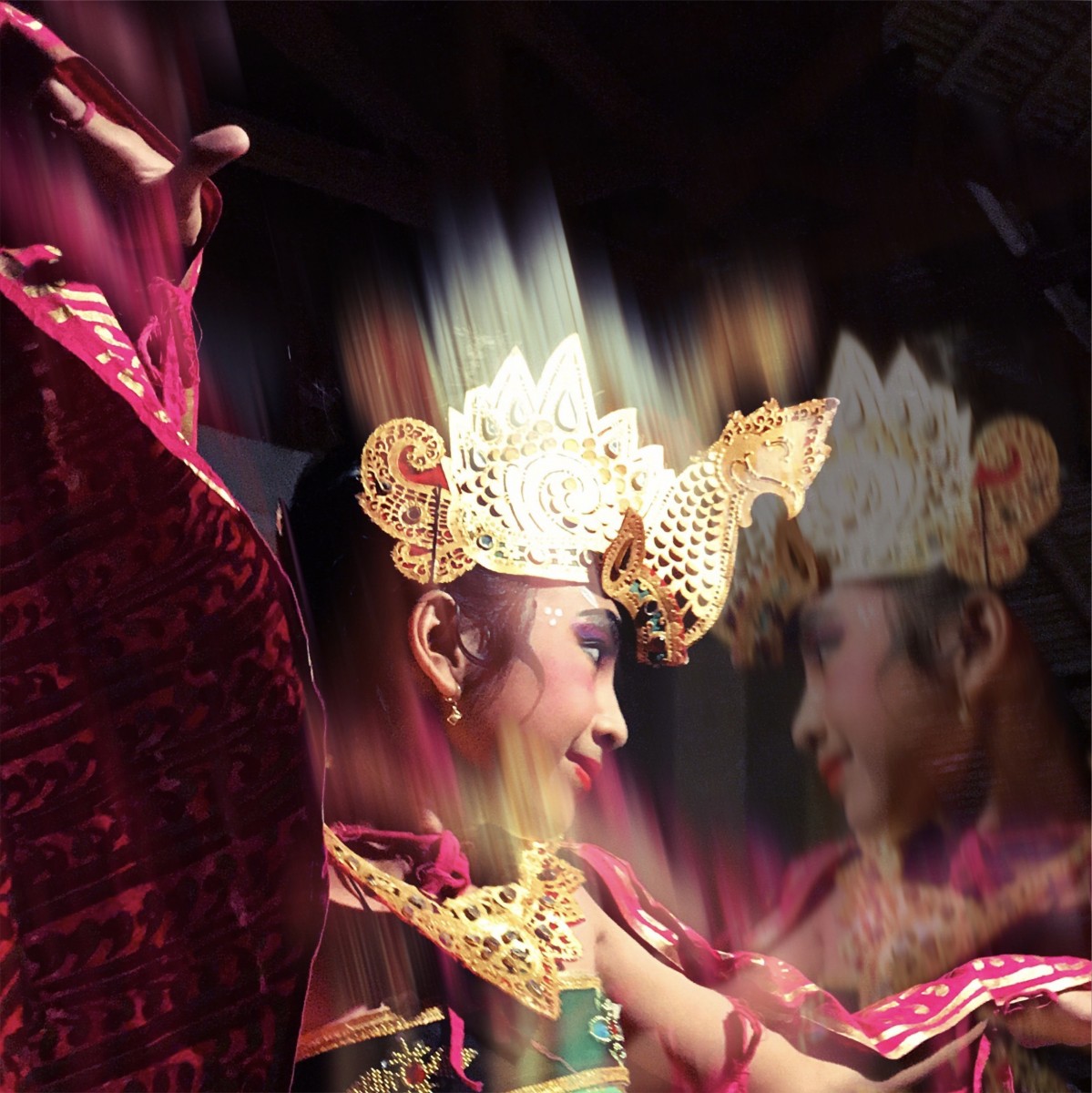 A local girl performing a Balienese Dance at the Amandari
Ubud's rich artistic culture is one of the area's biggest draws, and it's known as the cultural heart of the island of Bali. One of the perks of staying at the Amandari Resort guests is the a chanced to be fully immersed in Balinese culture without needing to leave the property.
Video of a Traditional Balinese Dance Performance at the Amandari
The Amandari hosts traditional Balinese dance performances regularly. The local village children practice their dances daily on the resort grounds and their performance was impressive. Hindu children in Bali are often played music while they are in the womb since the tradition of dance is so much a part of the religious and artistic culture.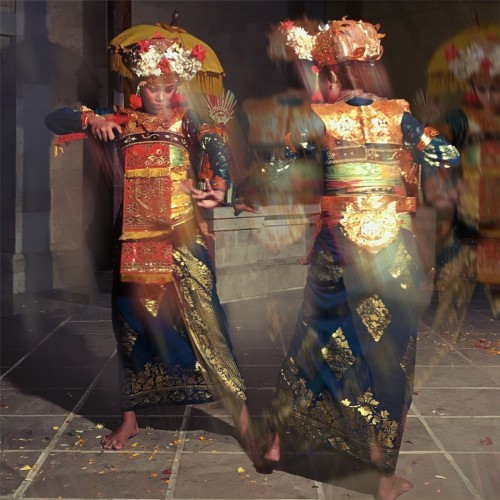 Dazzling costumes
Balinese dance includes expressive eyes and elaborate costumes. This was not an awkward school performance… these children had amazing dance skills. Many of them are the children of Amandari employees.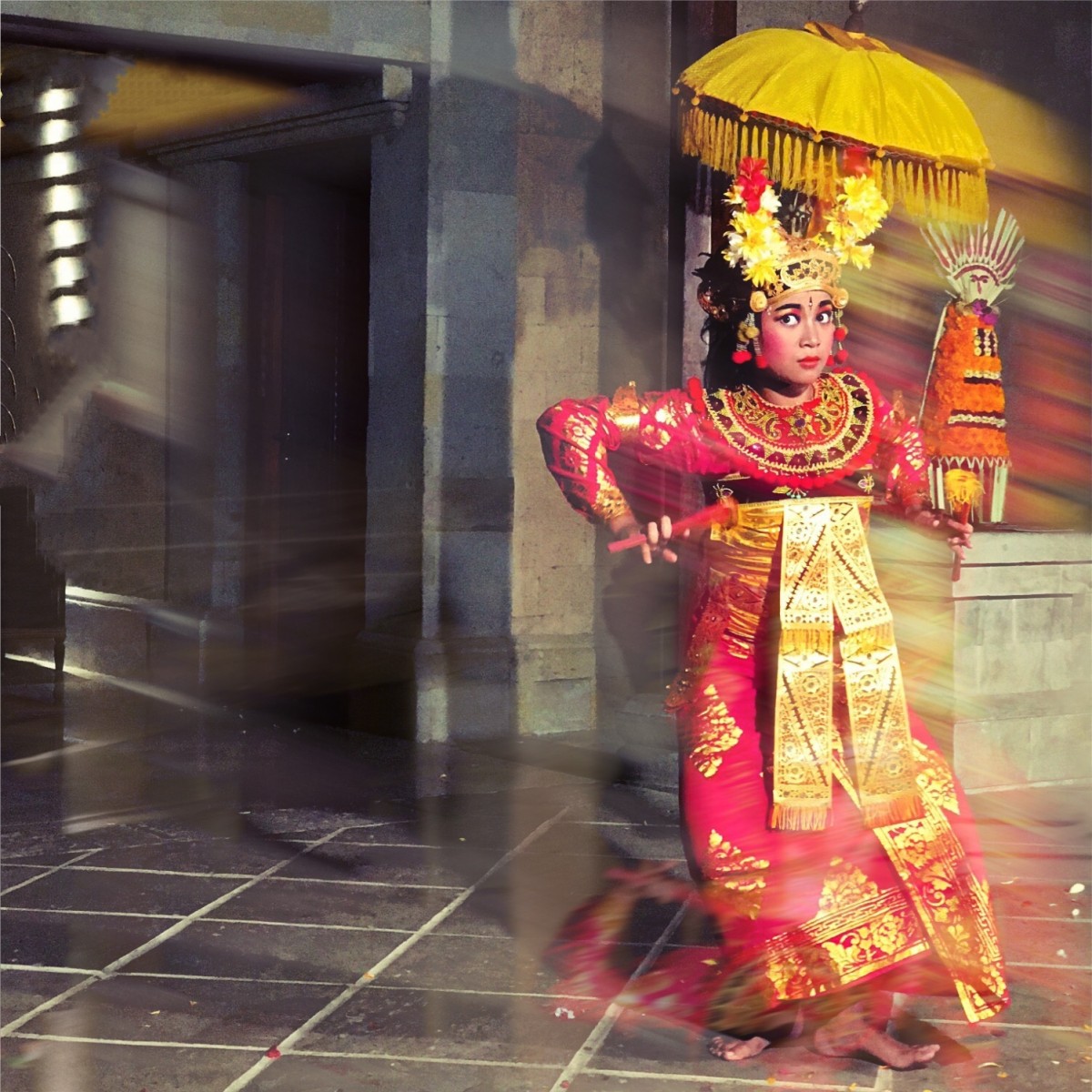 Expressive eyes are a key part of Balinese dance
The performance included group dances, solo dance, and performances with only two or three people. All were impressive. It was nice to be able to see this part of traditional Hindu culture without making extensive plans.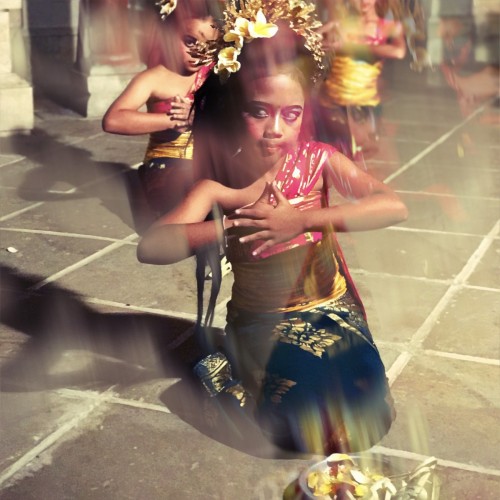 Flowers were used in this traditional dance
The dance performance was a beautiful and memorable highlight of my stay at the Amandari.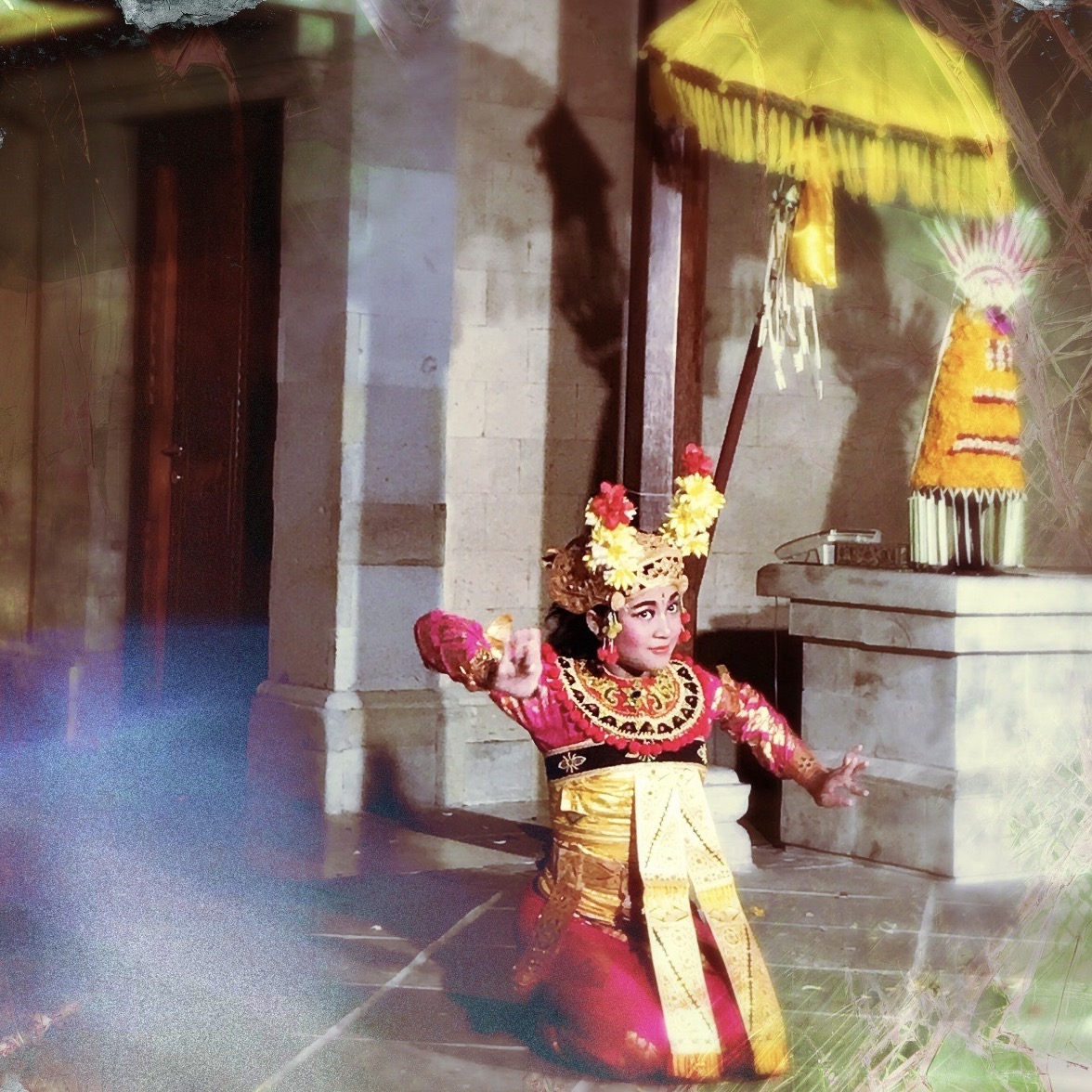 A full schedule of cultural events and experiences at the Amandari can be found on the hotel's website.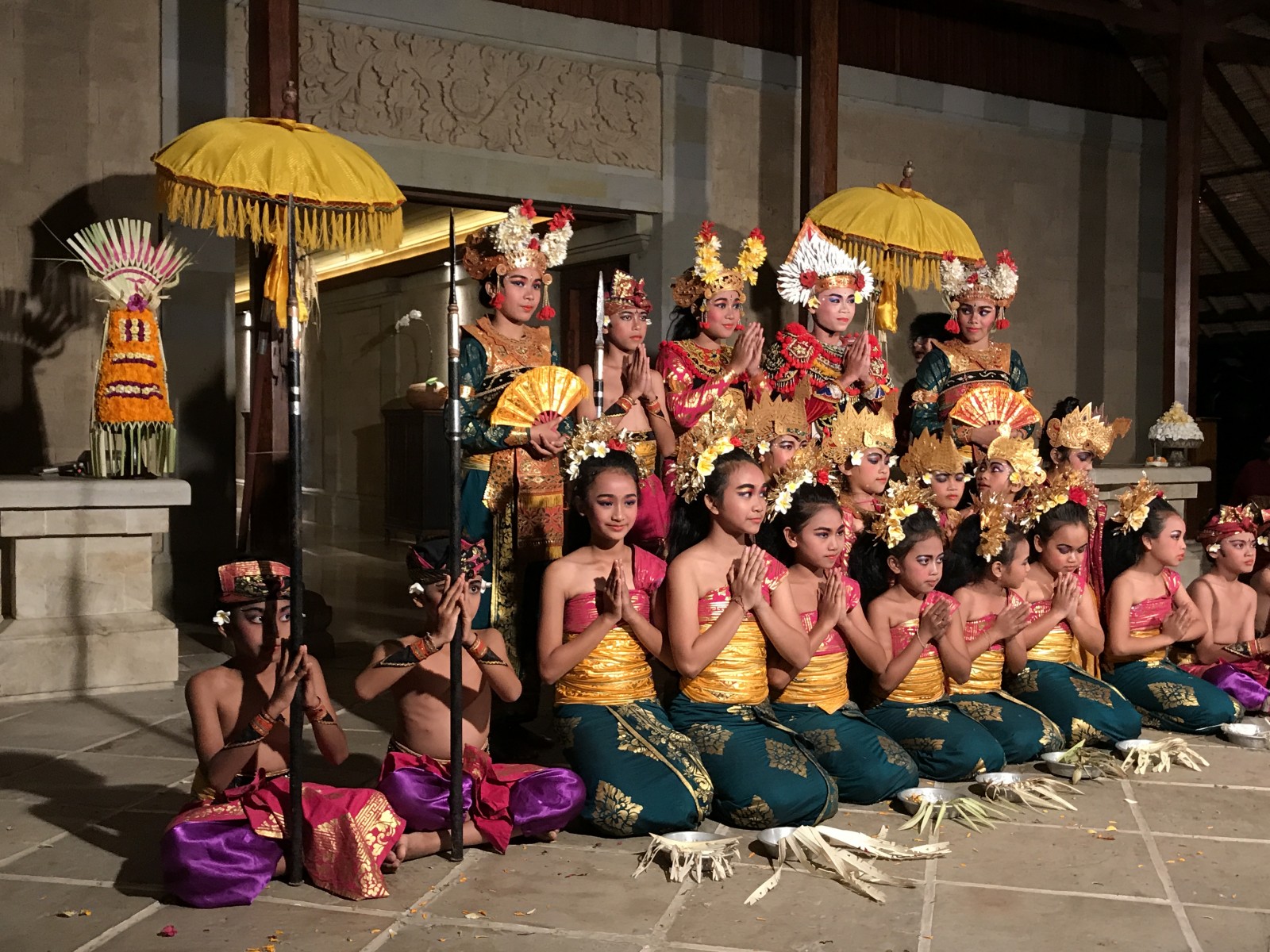 A full cast photo of the Balinese dancers at the Amandari
Amandari Kedewatan, Ubud
Bali, Indonesia
PO Box 33, Ubud 80571, Indonesia
Tel: (62) 361 975 333
Fax: (62) 361 975 335
Email: amandari@aman.com
Rates from $700 USD (9,290,664 IDR) per night.