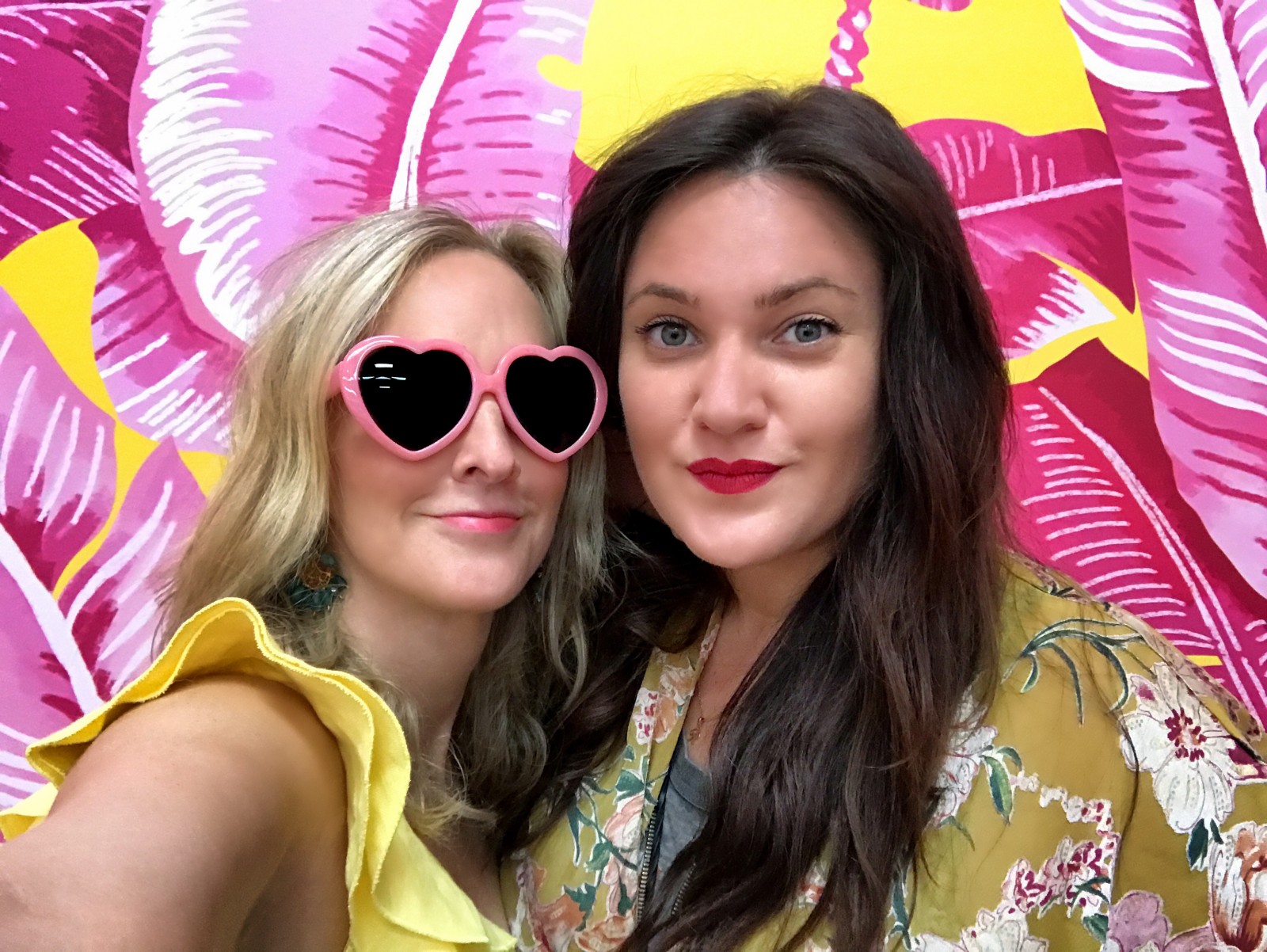 Obligatory selfie at the Museum of Ice Cream
One of my favorite things about Los Angeles is how many interesting and quirky events there are to check out. Last week I got a chance to visit the highly instagramable Museum of Ice Cream in the downtown LA Arts District.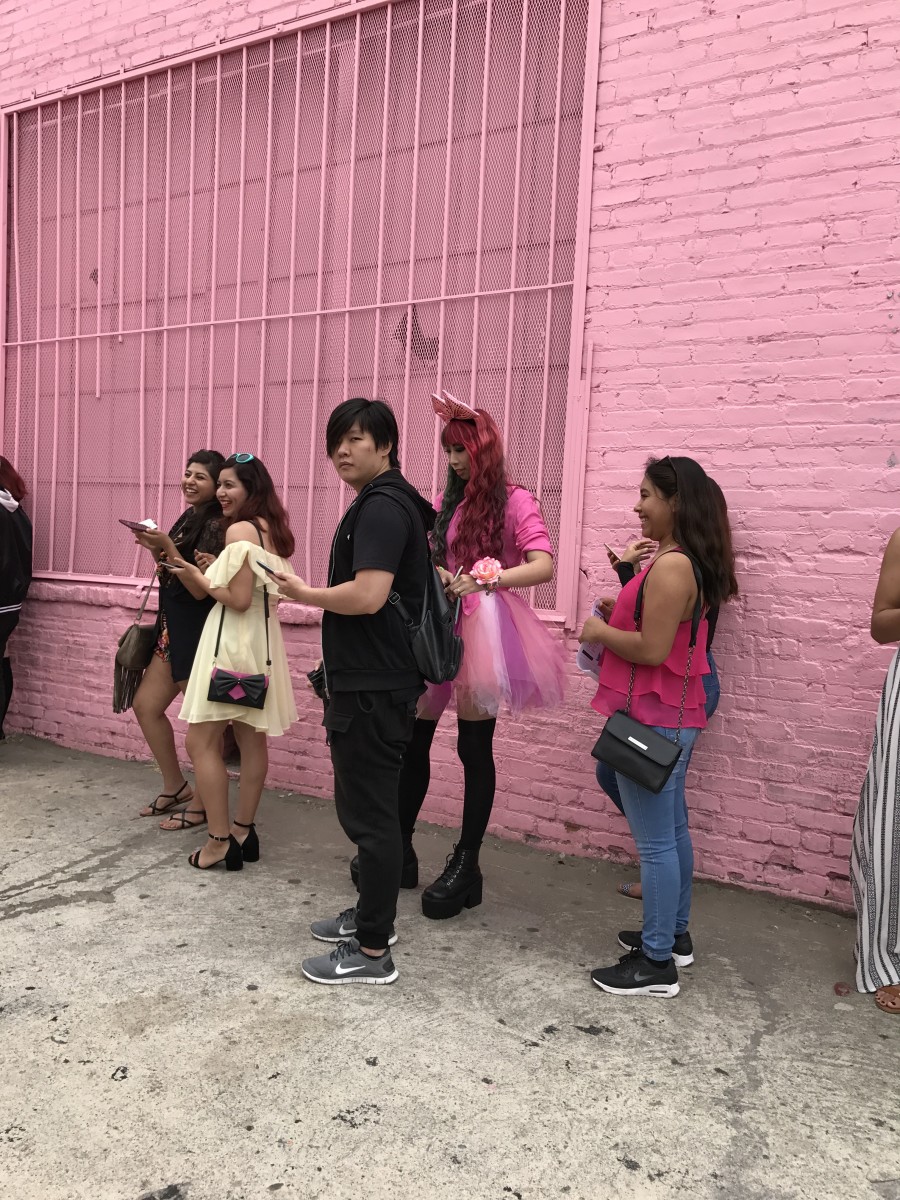 Great people watching at the Museum of Ice Cream
Part pop-up art gallery, part interactive ice cream experience (featuring artisanal frozen goodness from L.A. faves Salt & Straw and Coolhaus) the Museum of Ice Cream is an offbeat place to explore and get a sugar high while learning some interesting ice cream facts and history.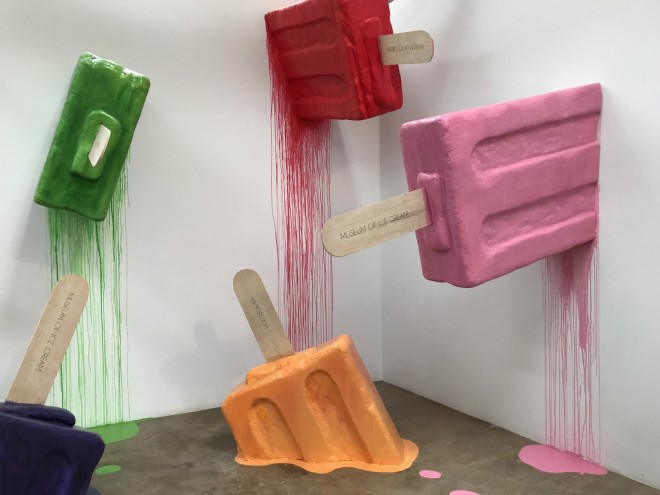 Popsicle art 
25 year old Laguna Beach native Maryellis Bunn came up with the idea for the MoIC was recently profiled in Forbes magazine. The Los Angeles version of the MoIC opened in late April and is currently sold out for it's extended run through August. It may be extended, so sign up here for updates.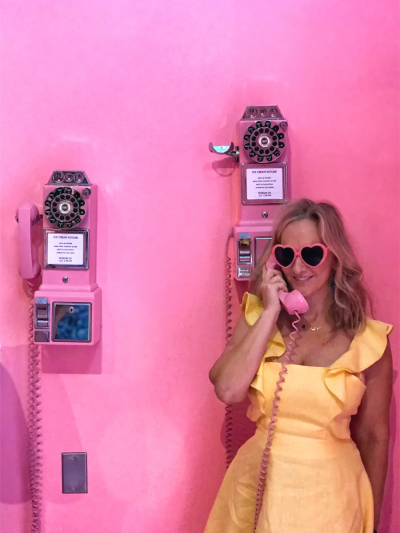 Pink telephone room at the Museum of Ice Cream
Ms. Bunn hopes to open Museum of Ice Cream locations in San Francisco and Miami by the end of the year, and is rumored to be thinking about a permanent location in New York City.
The banana swing room was my favorite installation 
My friend, photographer Rebecca Adler joined me at the museum of ice cream and shot this video in the banana swing room.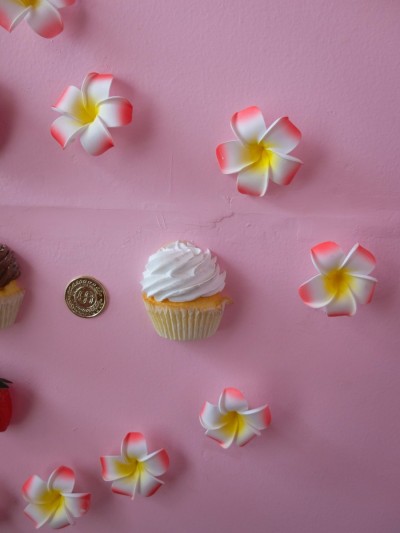 Sweet decor details at the Museum of Ice Cream
The whole experience was fun and everyone from kids to hipsters to tourists were enjoying the MoIC. Workers were rocking pink denim Canadian tuxedos and entertained guests with fun factoids about ice cream. The employee who seemed to be having the least good time was the sprinkle sweep, in charge of explaining the rules to visitors before they are allowed to play in the four foot deep pit full of plastic "sprinkles."
Slow motion sprinkles = good times
Be warned— those sprinkles get EVERYWHERE!
Visitors exit through the gift shop where they can buy ice-cream related items ranging from $10 Unicorn Snot body glitter to a $10,500 limited edition MoIC x Elevate tennis table.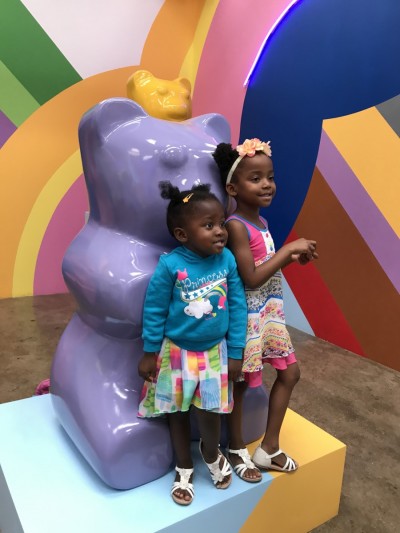 Cute museum of Ice Cream goers
I really enjoyed my interactive Museum of Ice Cream experience and think it's a perfect opportunity for summer fun. The people watching was really great as well.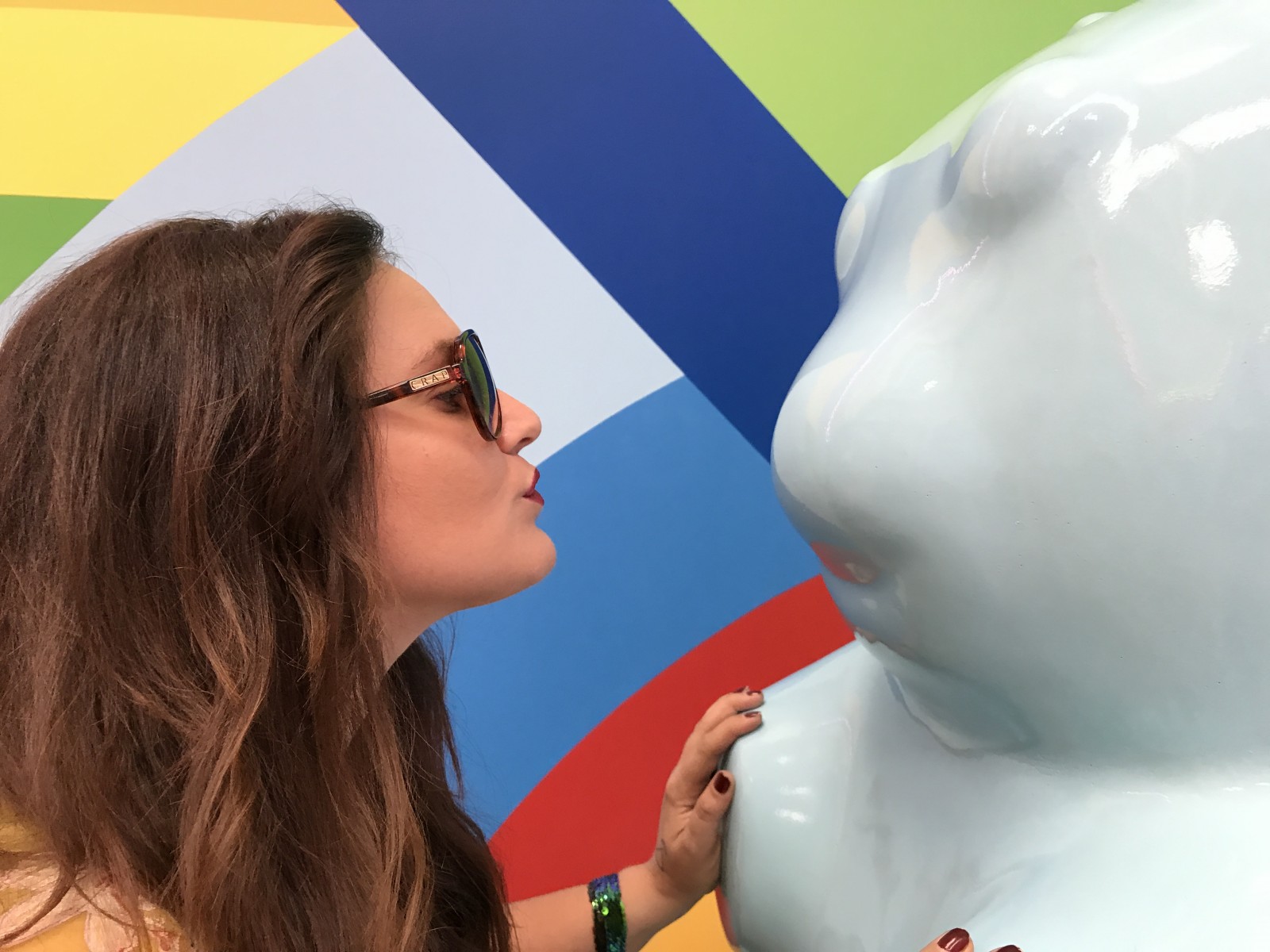 Getting cozy with a giant gummy bear at the Museum of Ice Cream
Ticket holders should arrive ahead of time, as they are strict about entry times.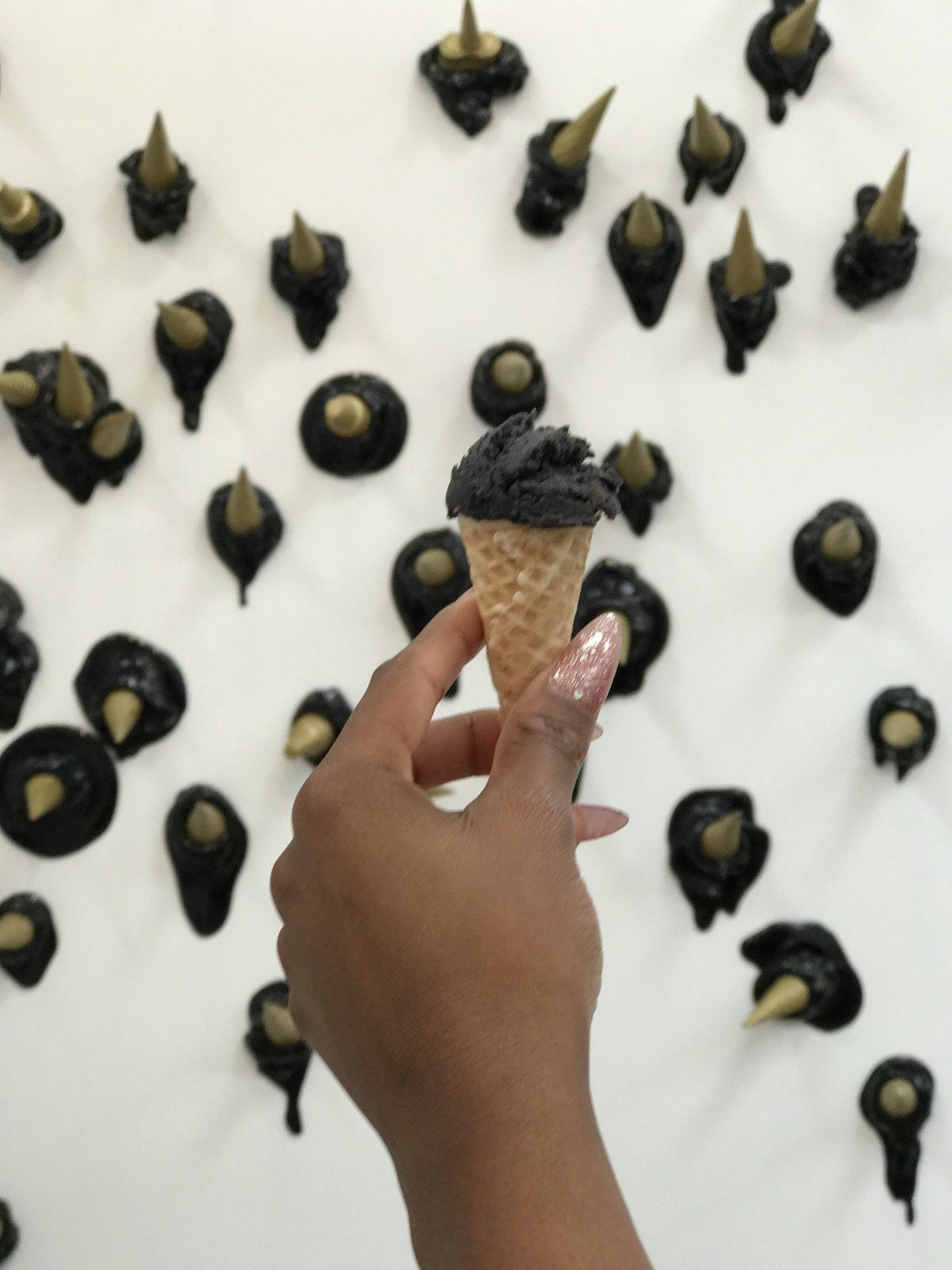 Charcoal cookie dough"ice cream" in front of an installation by artist Abel Benton
The Museum of Ice Cream is yet another fun draw to Los Angeles' Downtown Arts District, which gets more impressive every time I visit.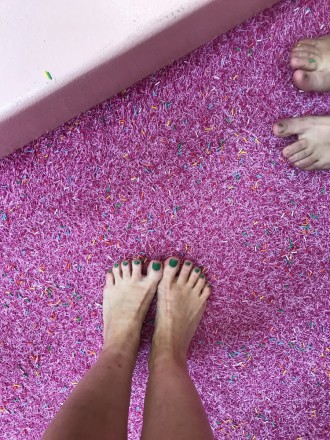 The sprinkle pit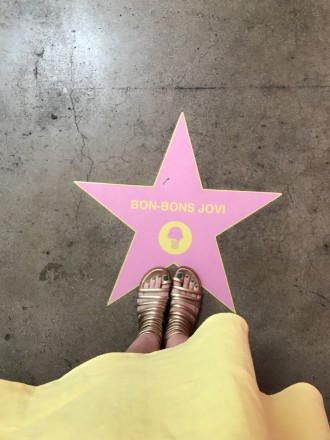 Bon-Bon Jovi's star at the MoIC's walk of fame
Workers were checking IDs (one per group) against the names on tickets, so be warned if you are planning on attempting to buy a ticket on the re-sale market.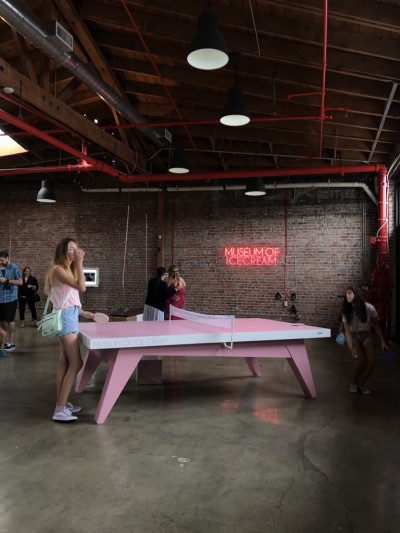 You can buy this custom tennis table in the gift shop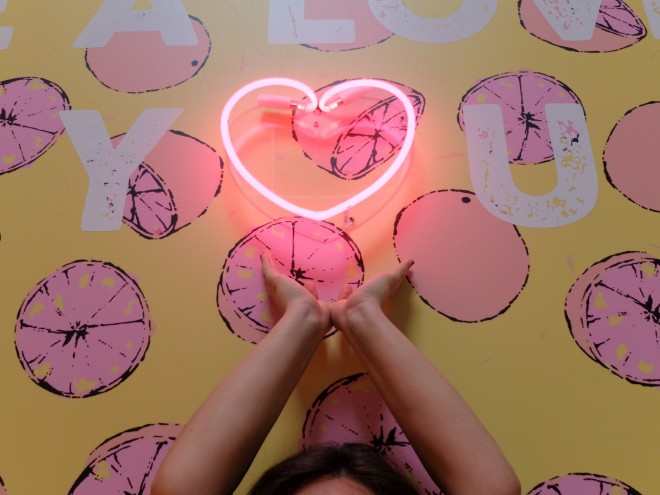 Neon sweetness at the Museum of Ice Cream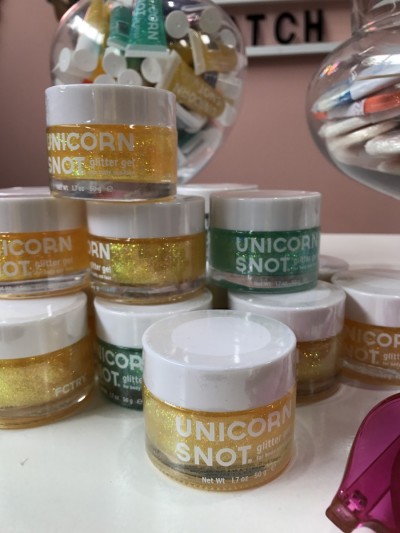 Unicorn snot for sale in the gift store
2018 E 7th Place Los Angeles, CA 90021
Adult ( age 13 +) $29
Child (age 3-12) Senior (age 60+) $18