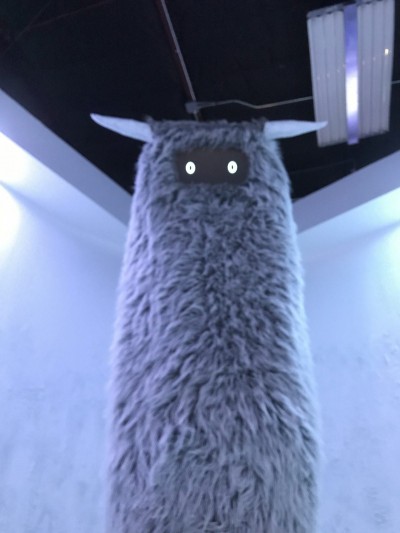 A furry creature in Meow Wolf's House of Eternal Return
Santa Fe, New Mexico is one of my favorite small town destinations for a weekend getaway. The city has a rich culture, good restaurants, a great art scene and tons of culture to check out. But during my last visit, I felt like I hadn't discovered anything that felt fresh or new in Santa Fe for a long time. Then I went to the arts collective Meow Wolf.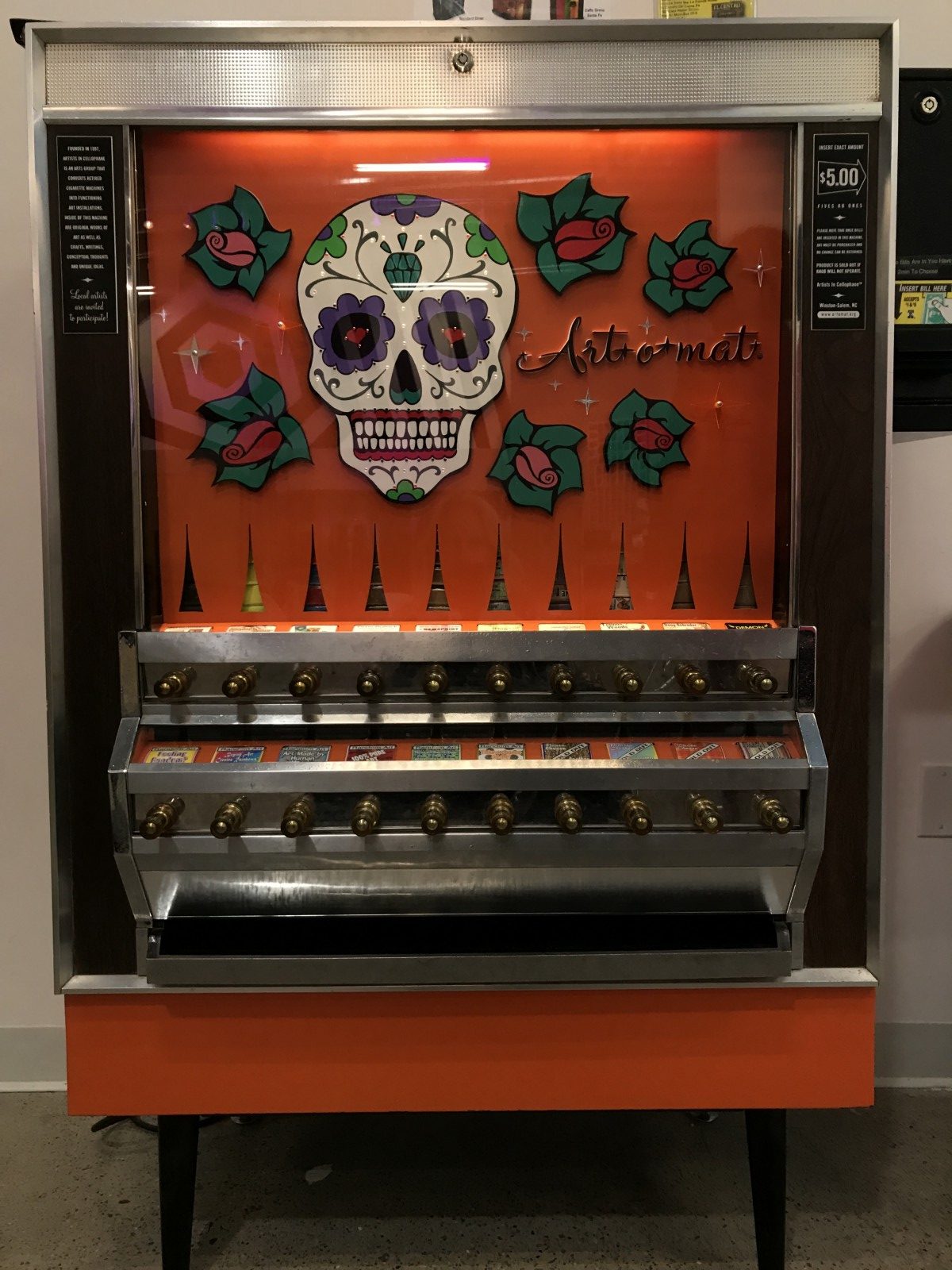 Day of the Dead inspired vending machine
Located on the south side of Santa Fe in a repurposed old bowling alley, Meow Wolf is an immersive art experience and event space housed in a building owned by Game of Thrones author (and Santa Fe resident) George RR Martin. The main space is occupied by Meow Wolf's first permanent exhibit, The House of Eternal Return. It's a hybrid of a Victorian haunted house, interactive storytelling, a jungle gym, and a choose your own adventure that makes every visitor's experience different.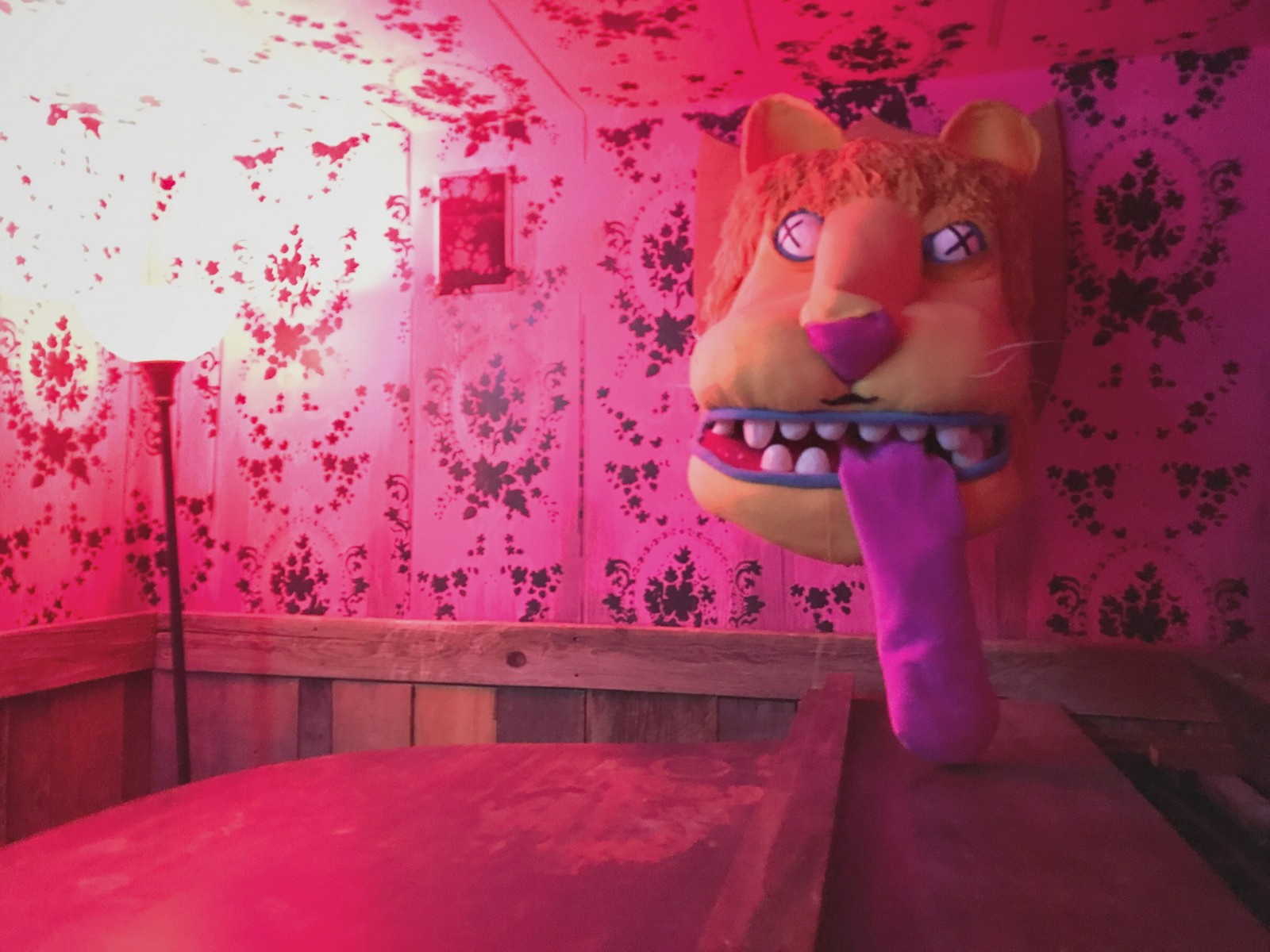 Giant tongue at MeowWolf
Meow Wolf was packed. And it's trippy interactive appeal isn't for just one demographic. There were groups of school children, couples on dates, and families exploring the arts and entertainment complex. The House of Eternal Return has a party/dance space which hosts a line up of interesting calendar of events including EDM concerts and and musical acts that defy being labeled by a genre. Words and pictures fail to do Meow Wolf justice. But it's an unforgettable experience, and a fun one to share with others.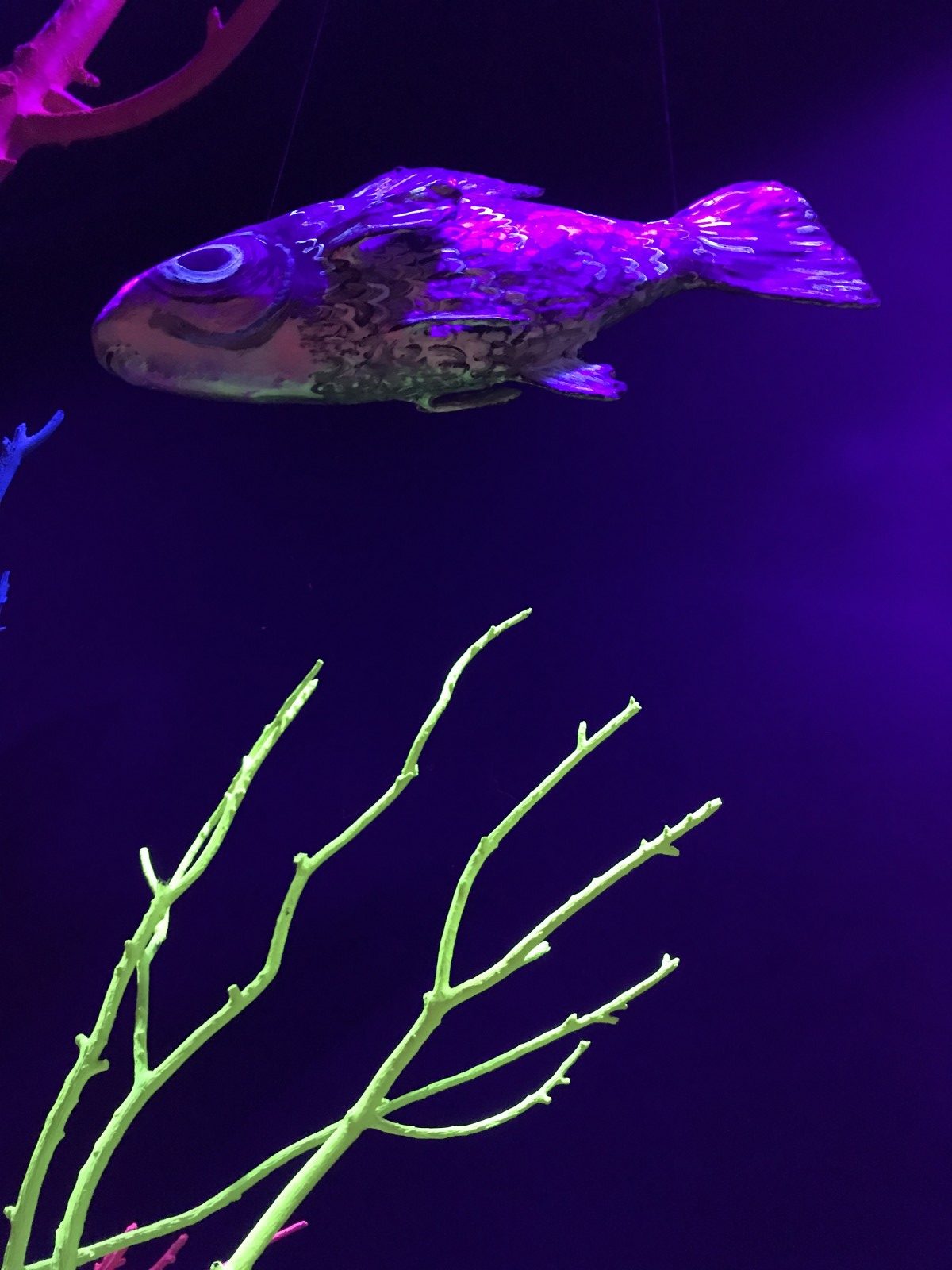 The aquarium space in the House of Eternal Return
Meow Wolf's mass appeal and interactive genius was obvious to me from the second I entered. I'm not surprised that the Meow Wolf team recently purchased a former Caterpillar plant to turn into its manufacturing space. Meow Wolf is going to need it since they now have their eye on expanding their brand of entertainment nationally, beginning with a mobile exhibit.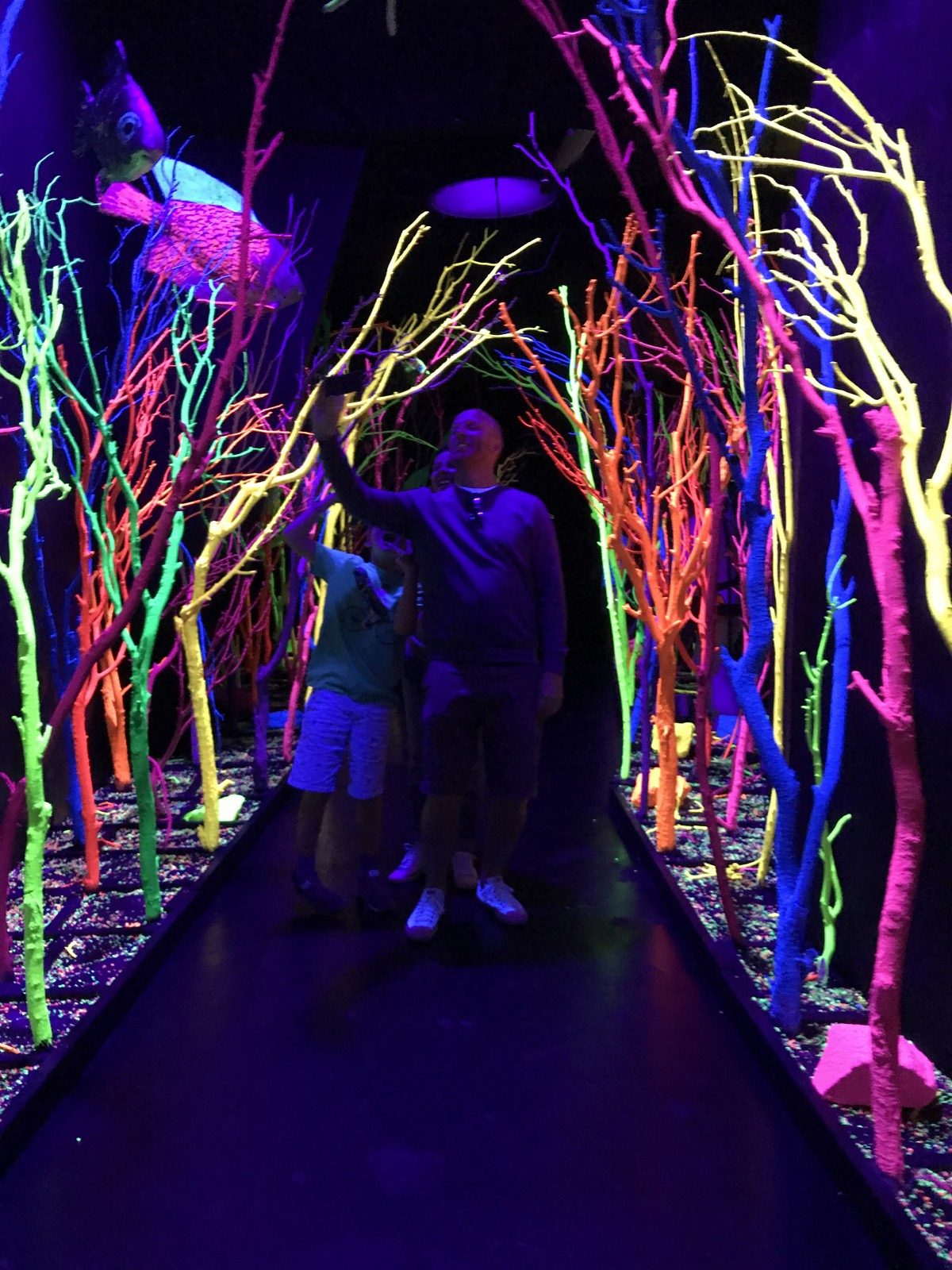 Families taking selfies at Meow Wolf
Austin and Denver are rumored to be on the map as potential locations for the next permanent Meow Wolf location.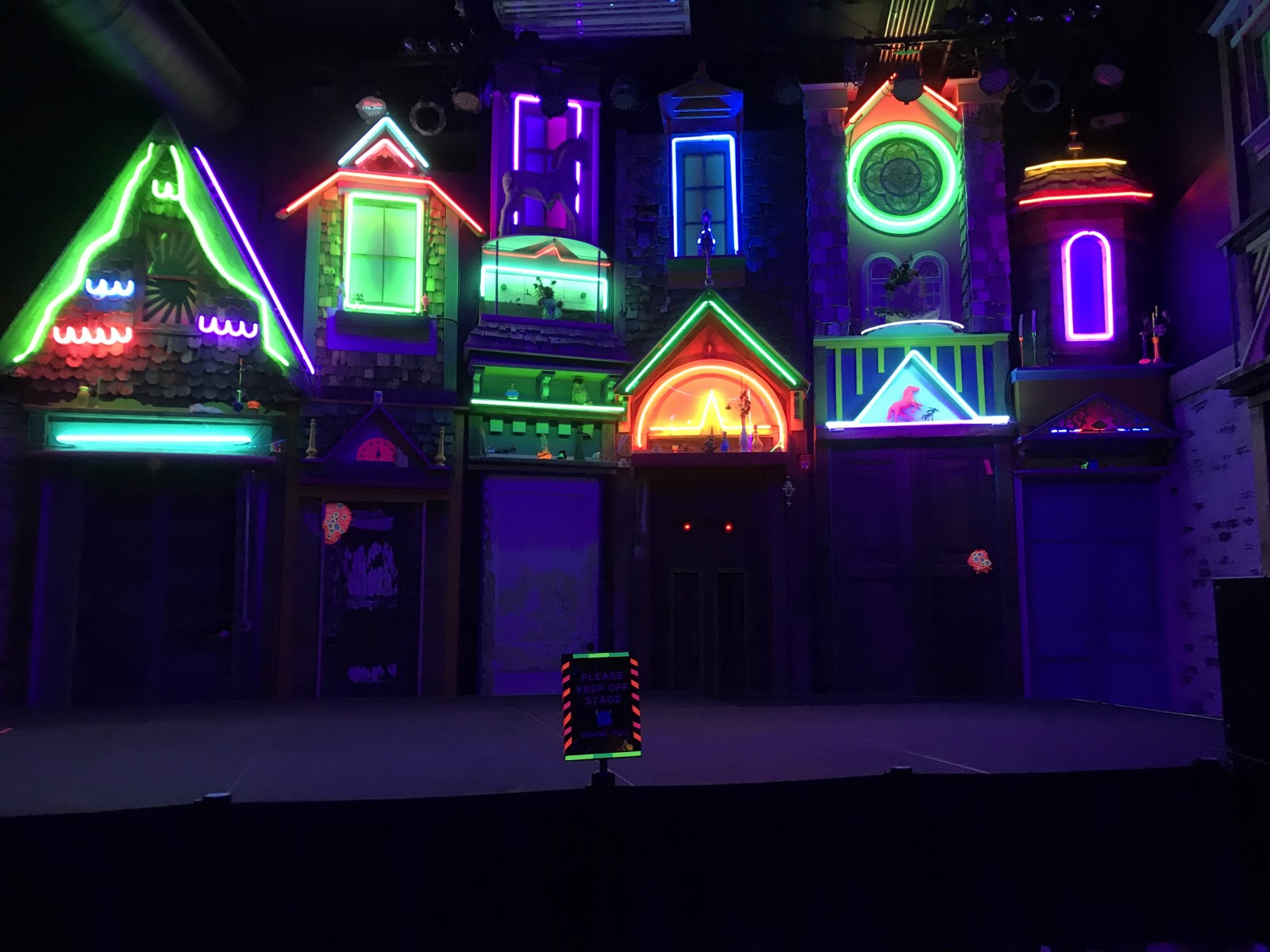 Neon goodness at Meow Wolf
I particularly liked the 80s inspired arcade at Meow Wolf, complete with Nagel-esque murals that reminded me of Duran Duran album covers of yore.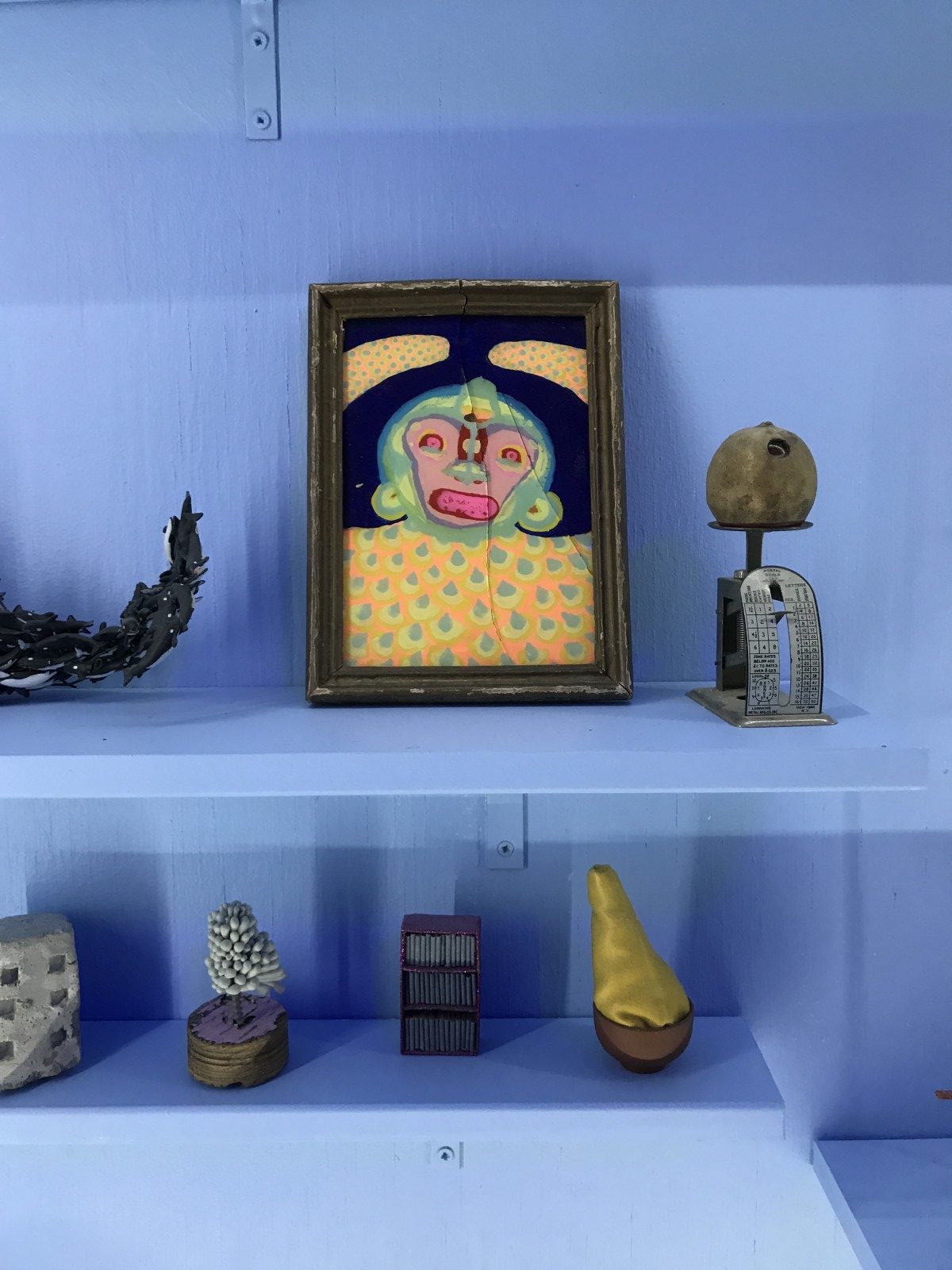 Interesting interior design choices in the House of Eternal return
Meow Wolf is well worth the price of admission ($18.00 for adults, $12.00 for children, seniors $16.00). If you're headed to Santa Fe, it's worth checking out this interactive storytelling multi-media experience.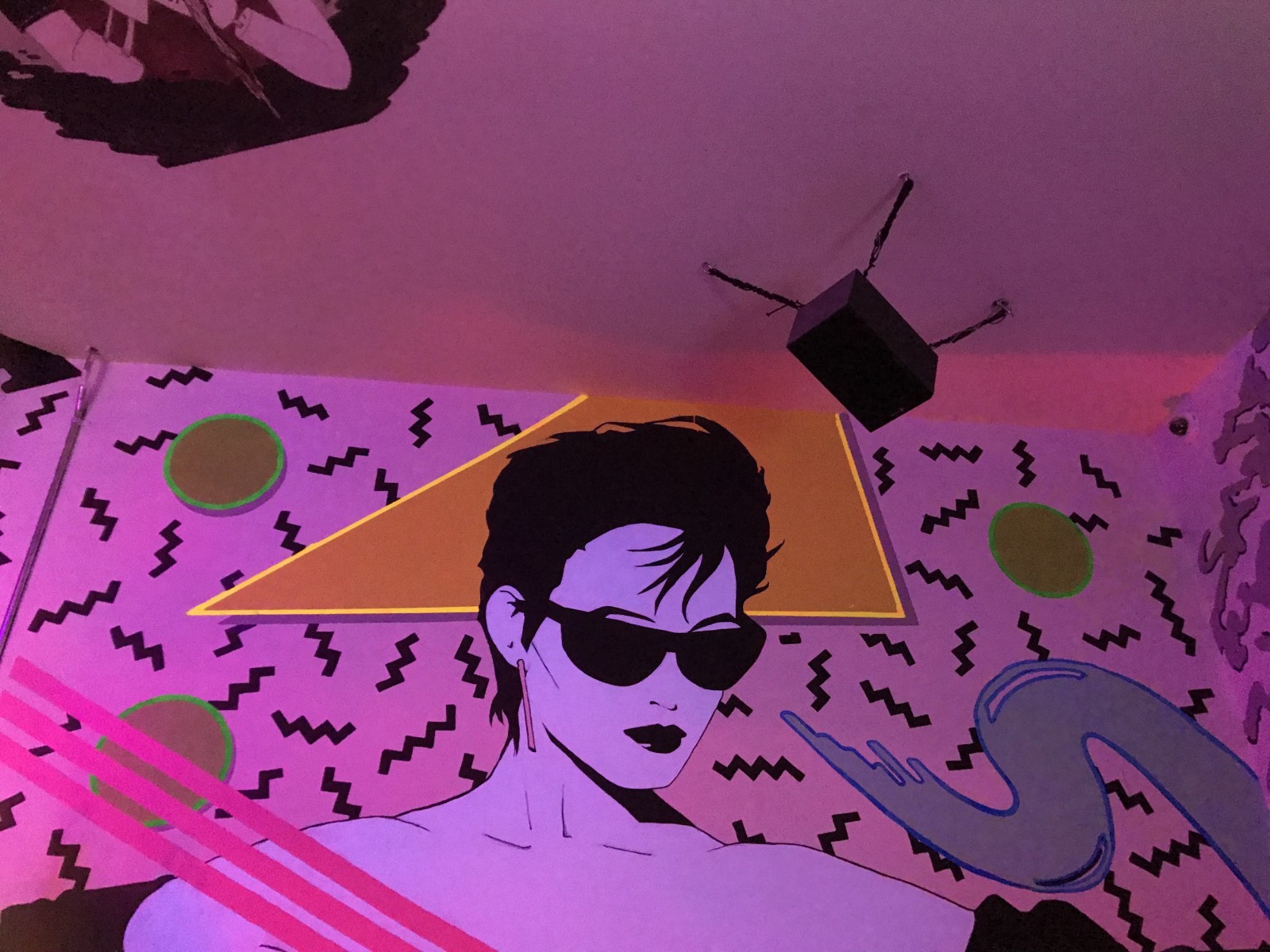 Nagel-esque mural at Meow Wolf
1352 Rufina Cir, Santa Fe, NM
(505) 395-6369
Mon, Wed, Thurs, Sun 10AM-8PM
(closed every Tuesday)
Fri, Sat 10AM-10PM