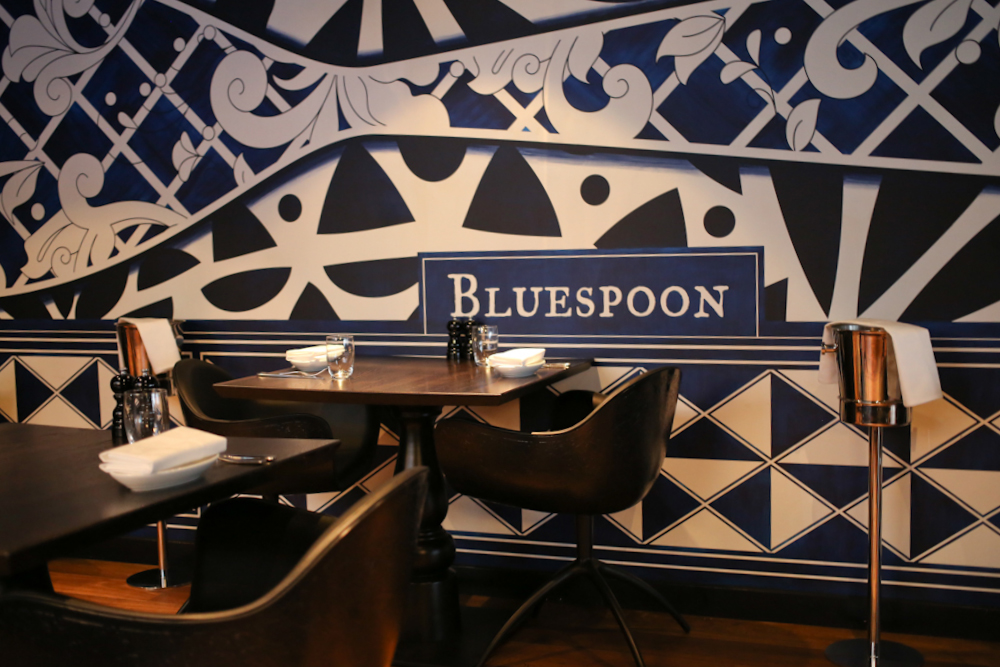 In case you forget where you are, the Bluespoon on the wall will remind you.
One of the Andaz Amsterdam's best features is it's new farm-to-table restaurant, Bluespoon. Executive chef Julien Piquet sources ingredients from the Netherlands and as well as Northern France for seasonal regional cuisine. What's even better is that the food is both delicious and reasonably priced, and had interesting menu items at each meal time.
As a Hyatt Gold Passport Diamond member, a continental breakfast was included. The breakfast buffet spread was impressive with all the expected muesli, yogurt fruit, cereals and delicious baked goods. But the real treat came with the cooked dishes– the crispy French toast was a standout and all the egg dishes were perfectly prepared and delicious.
The atmosphere at Bluespoon is casual elegance and eclectic
But everyone knows that breakfast is perhaps the most boring meal. At lunch the menu had a lot of tasty sandwiches and snacks and impressive wine by the glass menu. I don't remember ordering fries, but as frites seem a separate and mandatory food group in Holland, I was happy to find Bluespoon's version crisp, golden and tasty, served with mayonnaise and ketchup.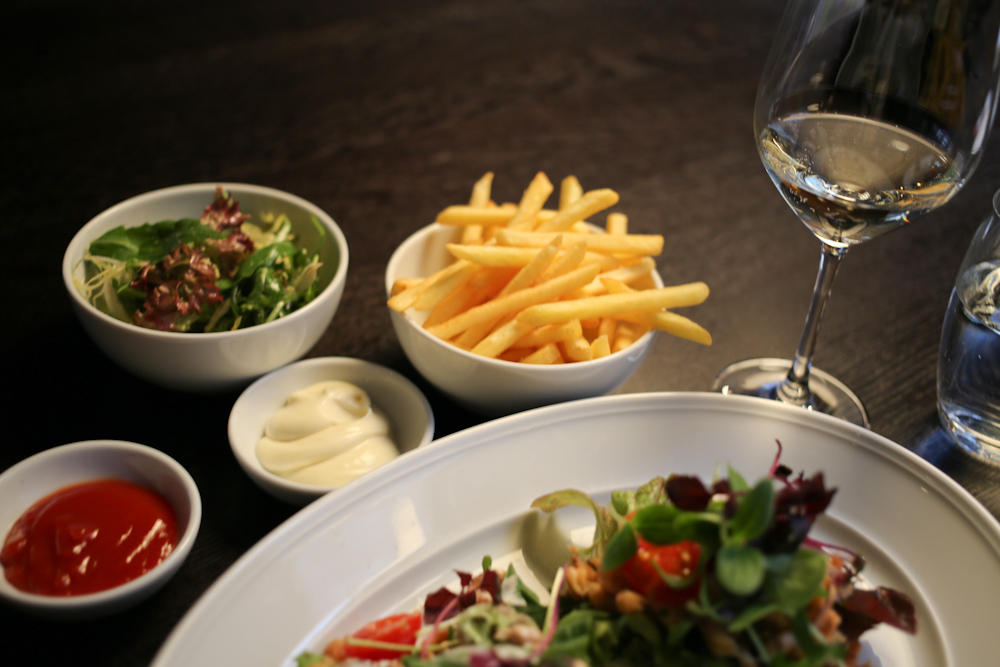 The dinner menu was a tad confusing, with specialties being offered in "smaller" and "larger" portions without a lot of description explaining how much food each portion consists of.
With several dishes on the menu that sounded worth trying, my husband and I ordered the veal casserole (smaller portion) and the chicken pot (smaller portion, and not that kind of "pot").
When the crockery arrived (complete with large blue serving spoons), it was clear there was more than enough food for both of us– especially when a bowl of golden frites magically appeared.
Wines by the glass are thoughtfully selected and all my servers were great at suggesting pairings.
The menu was extensive enough that there were several dishes I left without trying, both ensuring that I'll rerun again as well as proving the locally sourced, seasonal regional cuisine can satisfy both your hunger and a regined palate.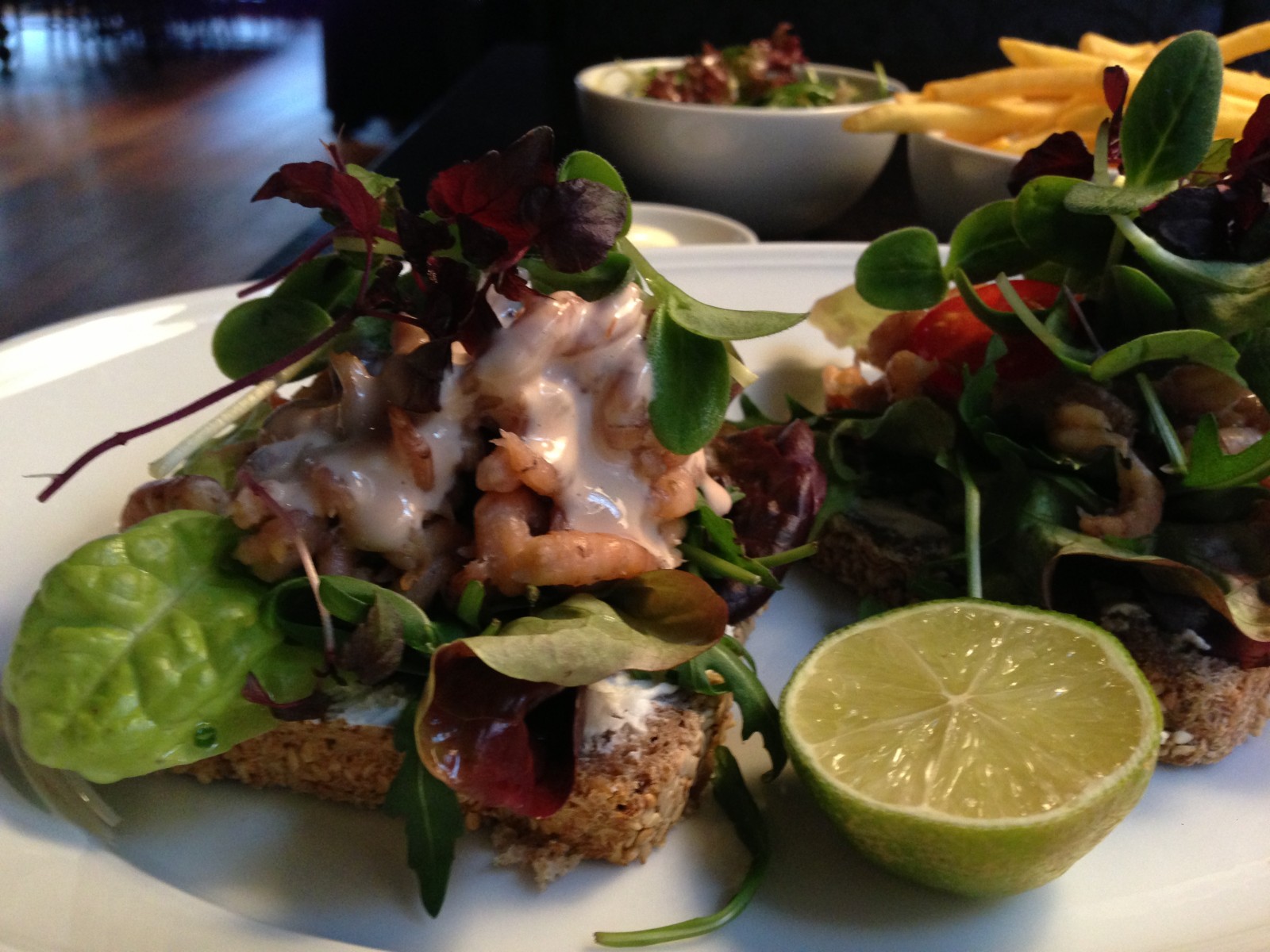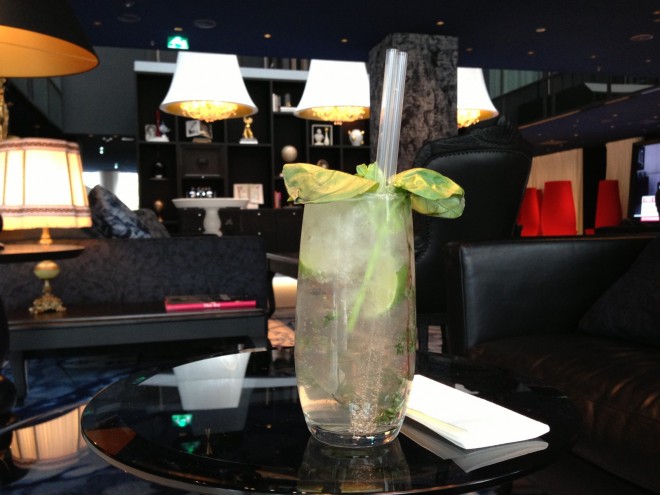 Bluespoon Restaurant at Andaz Amsterdam
Prinsengracht 587
Amsterdam
1016 HT, The Netherlands
0031 (0)20 – 523 1250
Hours:
Breakfast: 06:30am – 11:30am
Lunch: 11:30am – 03:00pm
Dinner: 05:30pm – 11:00pm