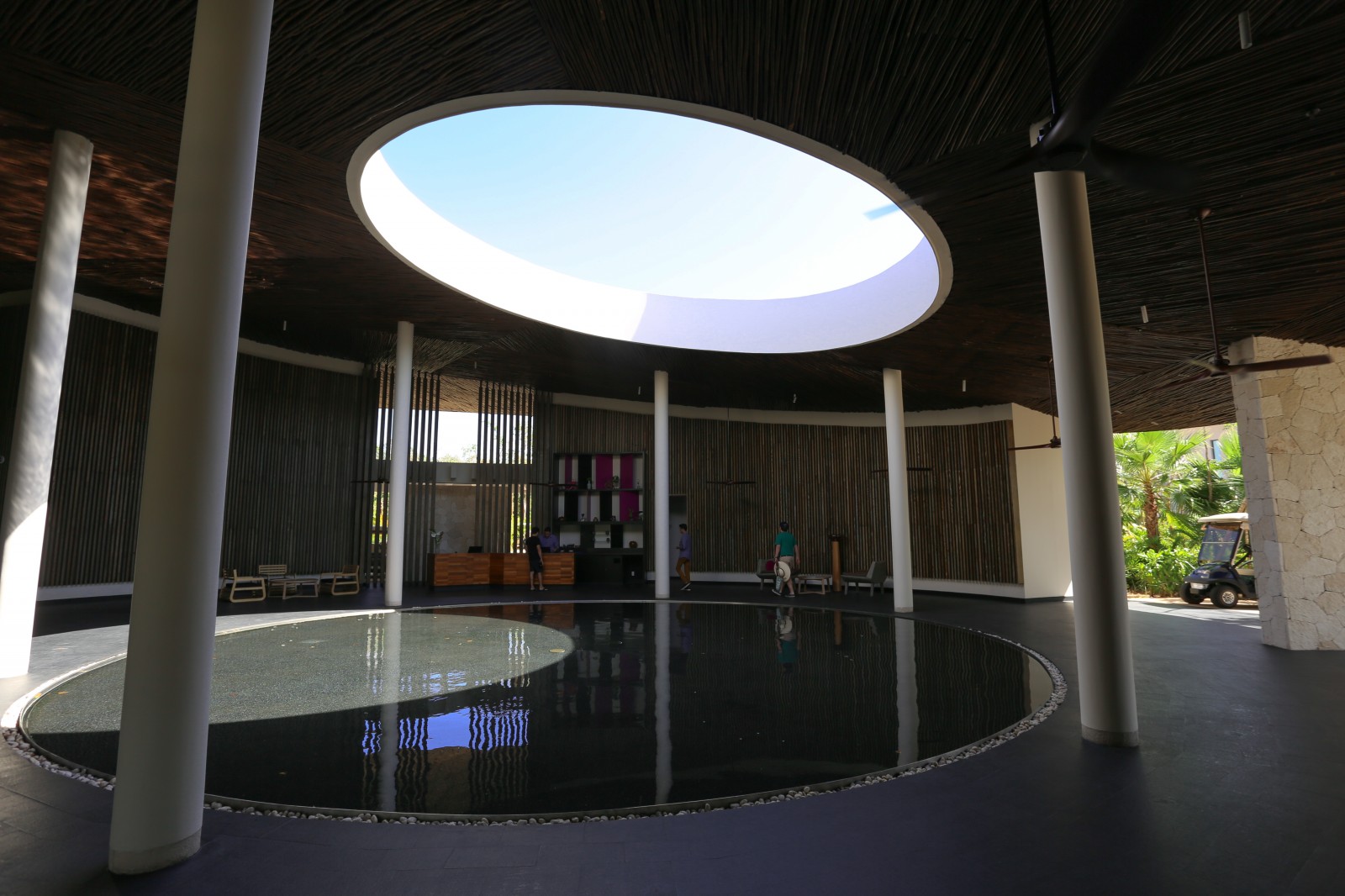 The Cenote-inspired lobby of the Andaz Mayakoba
I recently spent a few days at the brand new Andaz Mayakoba just north of Playa del Carmen, Mexico. The chic beach resort, located within the Mayakoba Eco-Resort, opened in December 2016.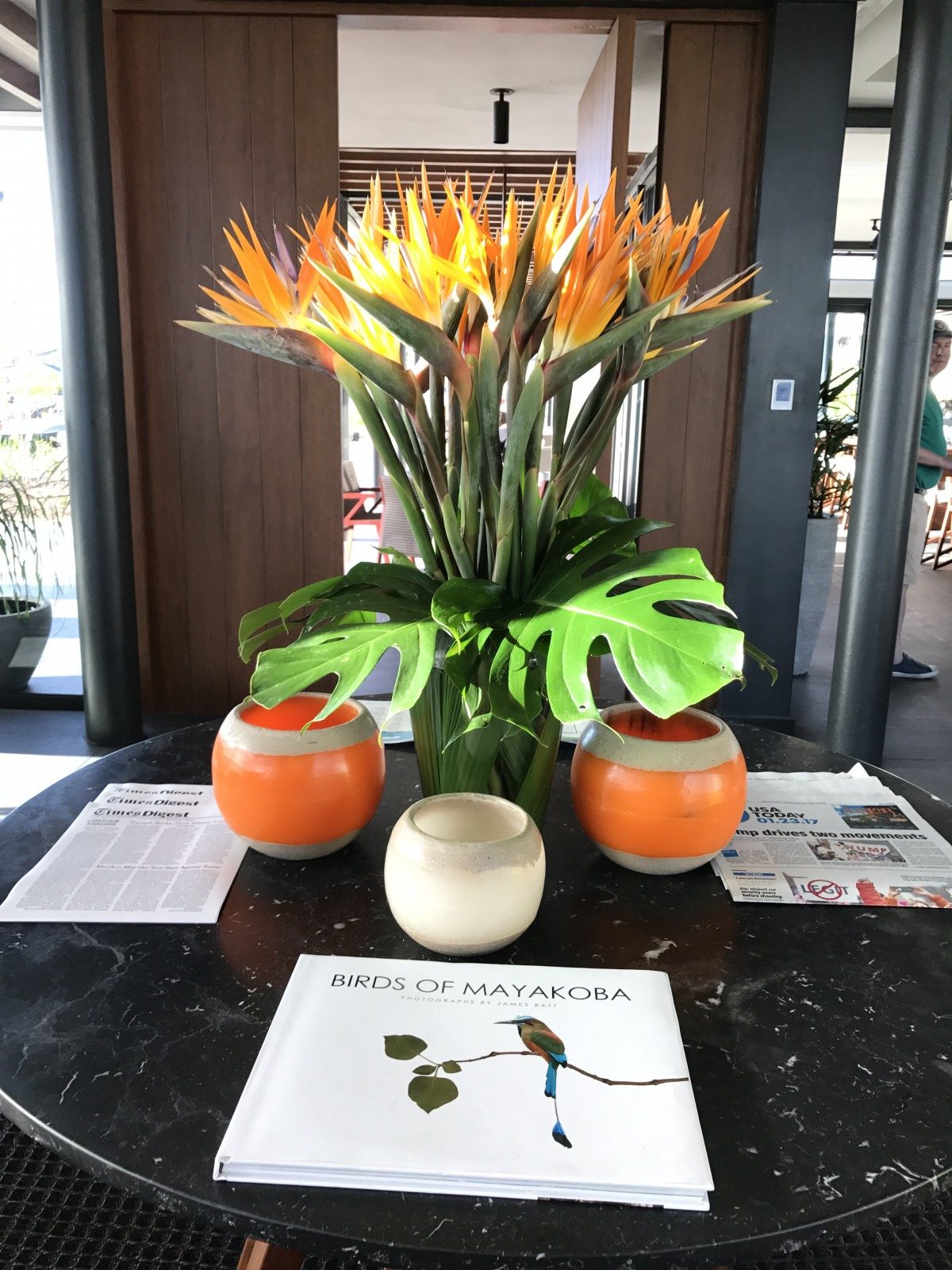 Birds of Paradise in the Andaz Mayakoba Lobby
Located about 45 minutes from the Cancun International Airport (CUN), It's the just the sort of spot on Mexico's Riviera Maya that appeals to luxury travelers who want the golden sand of Caribbean beaches without the spring break vibe of a mega resort.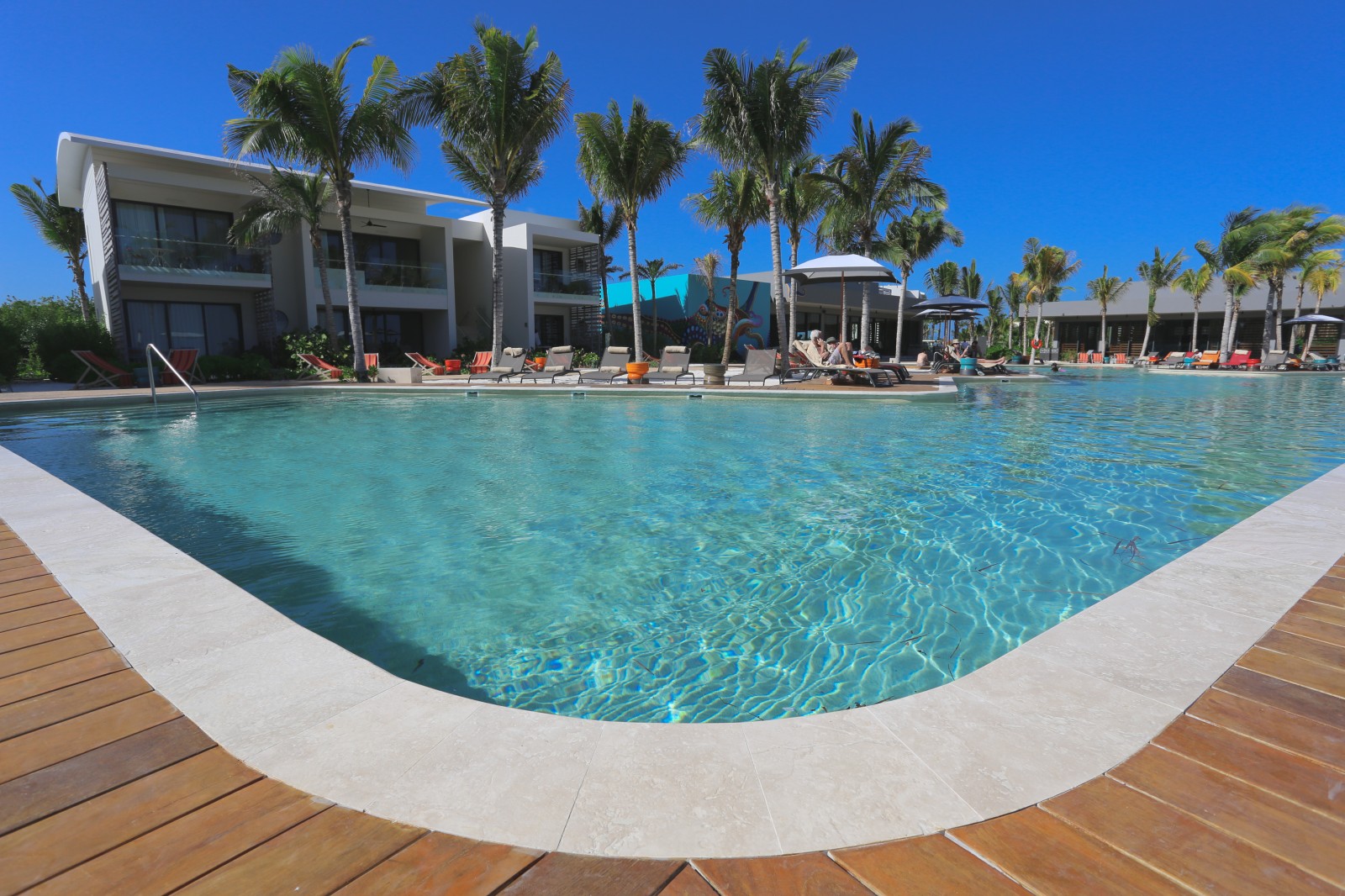 One of the three pools at the Andaz Mayakoba
I was suprised to find that Cancun was only 4 1/2 hours from Los Angeles by plane, and my flight had tail winds and landed thirty minutes early. The user-friendly nature of Mayakoba makes the resort geographically desirable from both US coasts, since Miami is only 90 minutes away by plane.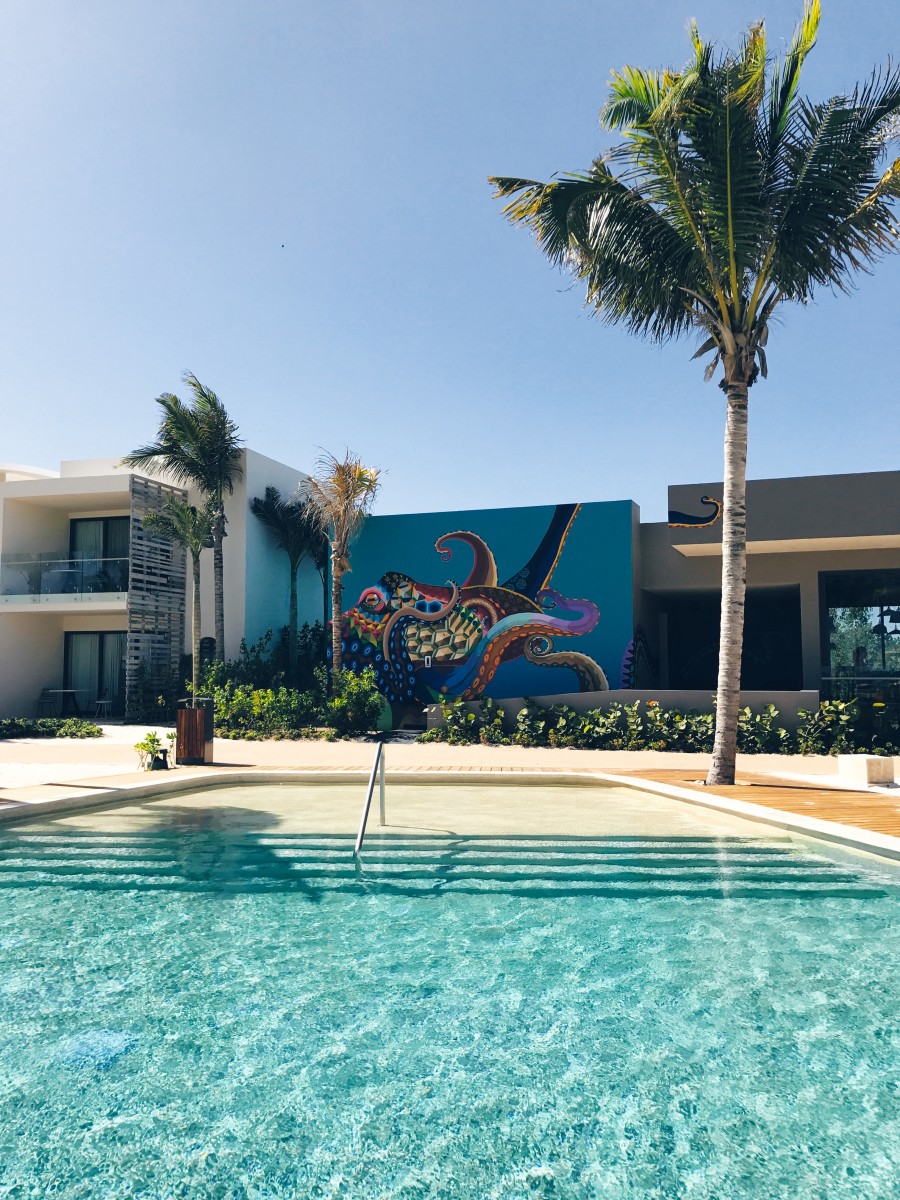 Colorful octopus mural by Senkoeat the Andaz Mayakoba
I was amazed by how well-oiled the resort Andaz Mayakoba ran after being open less than a month. The service was surprisingly seemless. We were the first guests to occupy our suite. The only "tell" I could find of the property's newness was trying to find out how to adjust the fan in my suite's bedroom. Matainance showed up and we figured it out together in less than a minute.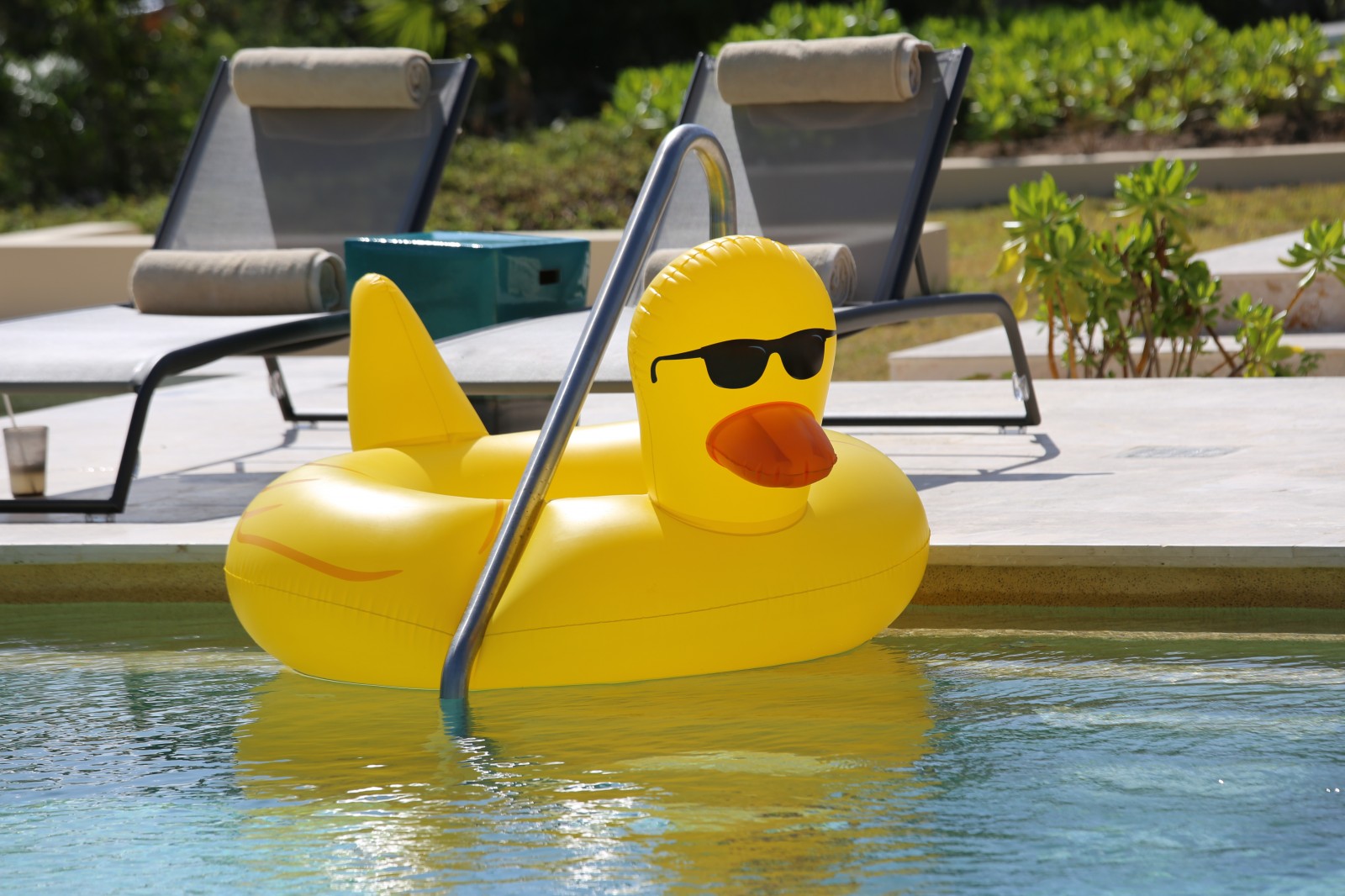 Fun floaty toys at the Andaz Mayakoba
All the construction on the property was finished and there are a few murals that were not yet complete, but that also allowed guests to have a chance to spot Playa del Carmen-based street artist Senkoe on the property.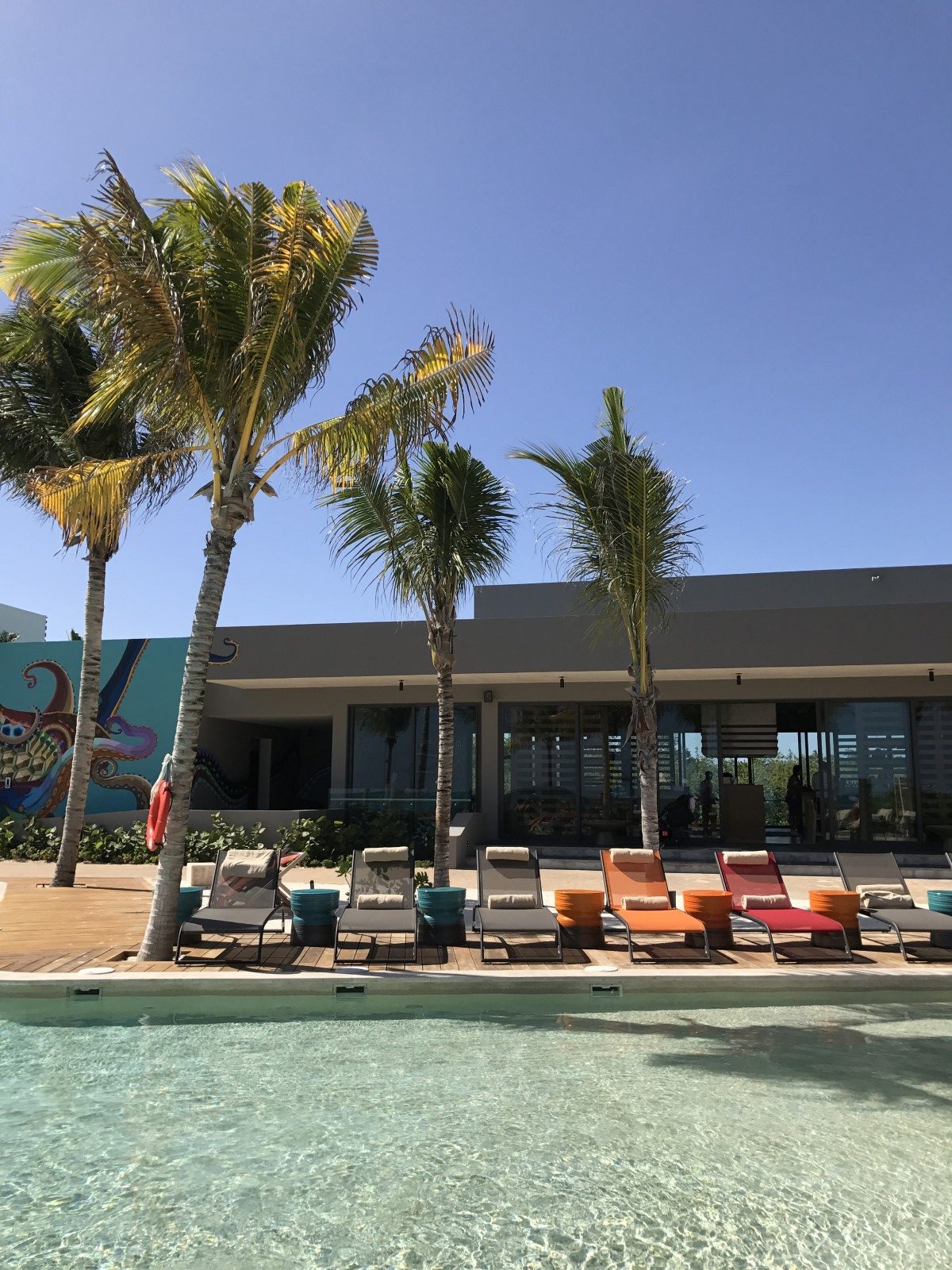 Pool side at the Andaz Mayakoba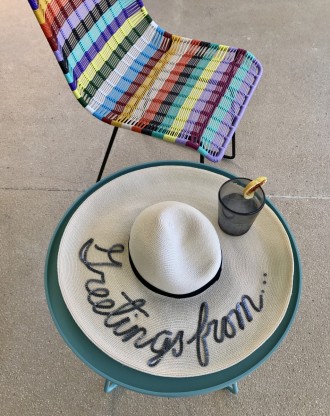 Colorful patio furniture on the suite's patio
Keeping with the clean, contemporary, and cool vibe of the Andaz brand, the Andaz Mayakoba also has some cool Mexican touches. There are some local snacks in the complementary mini-bar.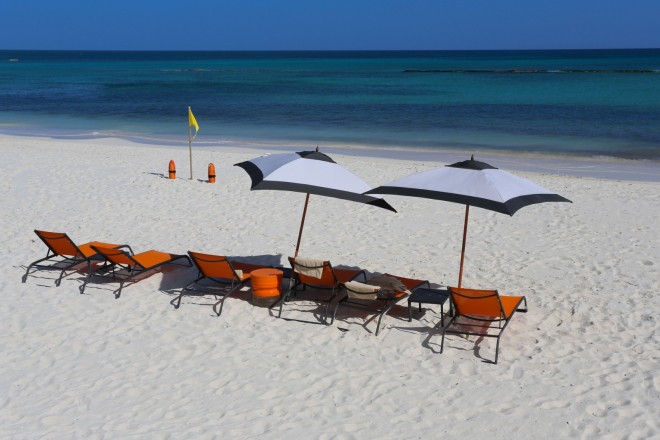 The Mayakoba Resort is technically located in Playa del Carmen, but it's a destination unto itself. Mayakoba features luxury hotels from Fairmont, Banyan Tree, and Rosewood and now the Andaz. It's less than 15 minutes to the main drag of Playa del Carmen, but you won't want for anything if you never leave the resort.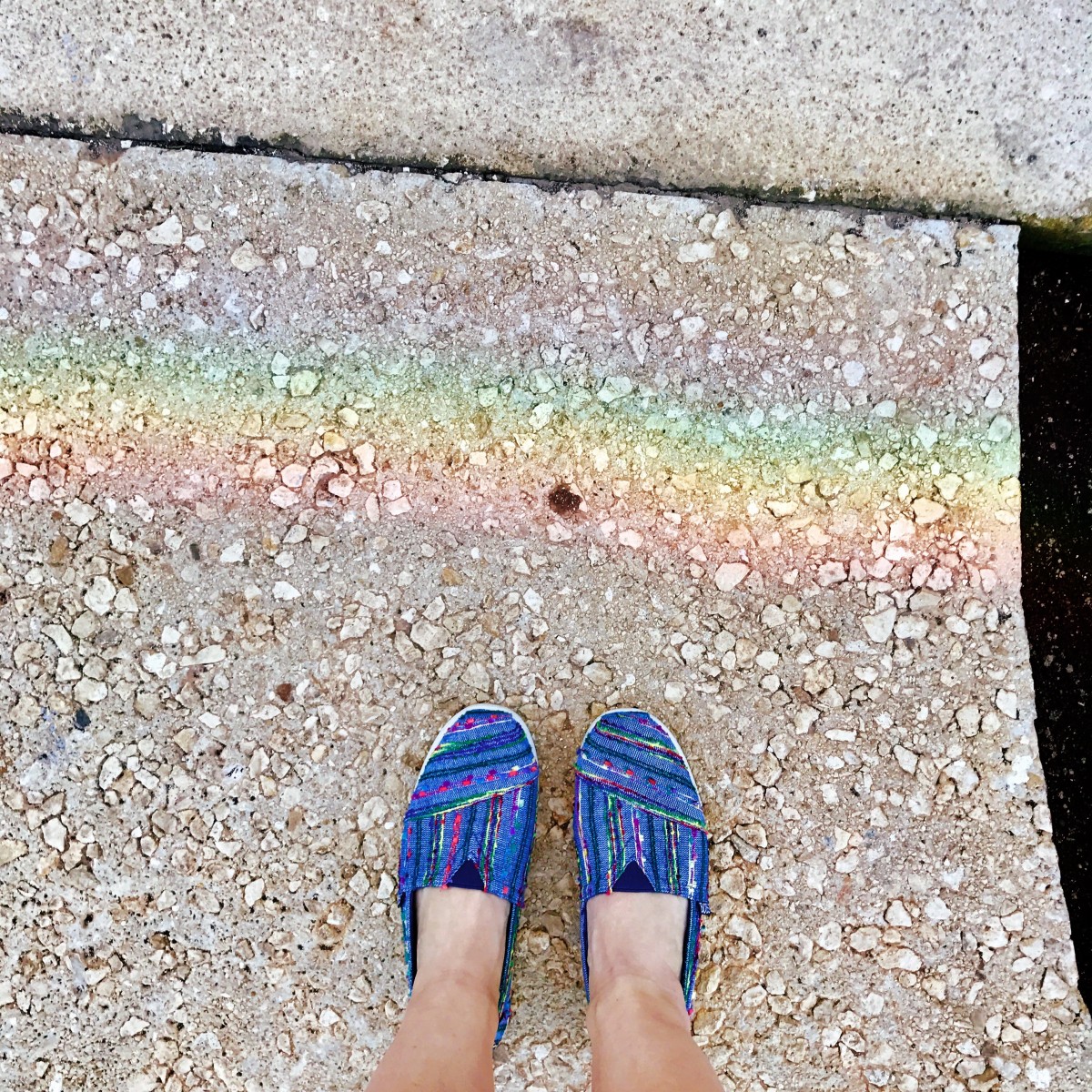 Rainbow in paradise at Mayakoba 
Mayakoba also has a Greg Norman-designed golf course, El Camaleón, a tennis center, and a nature trail and bike path that connects all the individual hotel properties. This helps the resort feel big but not overwhelming. It's not a mega-resort and it's low profile makes it feel more connected to lush mangrove jungles and Mexican landscape.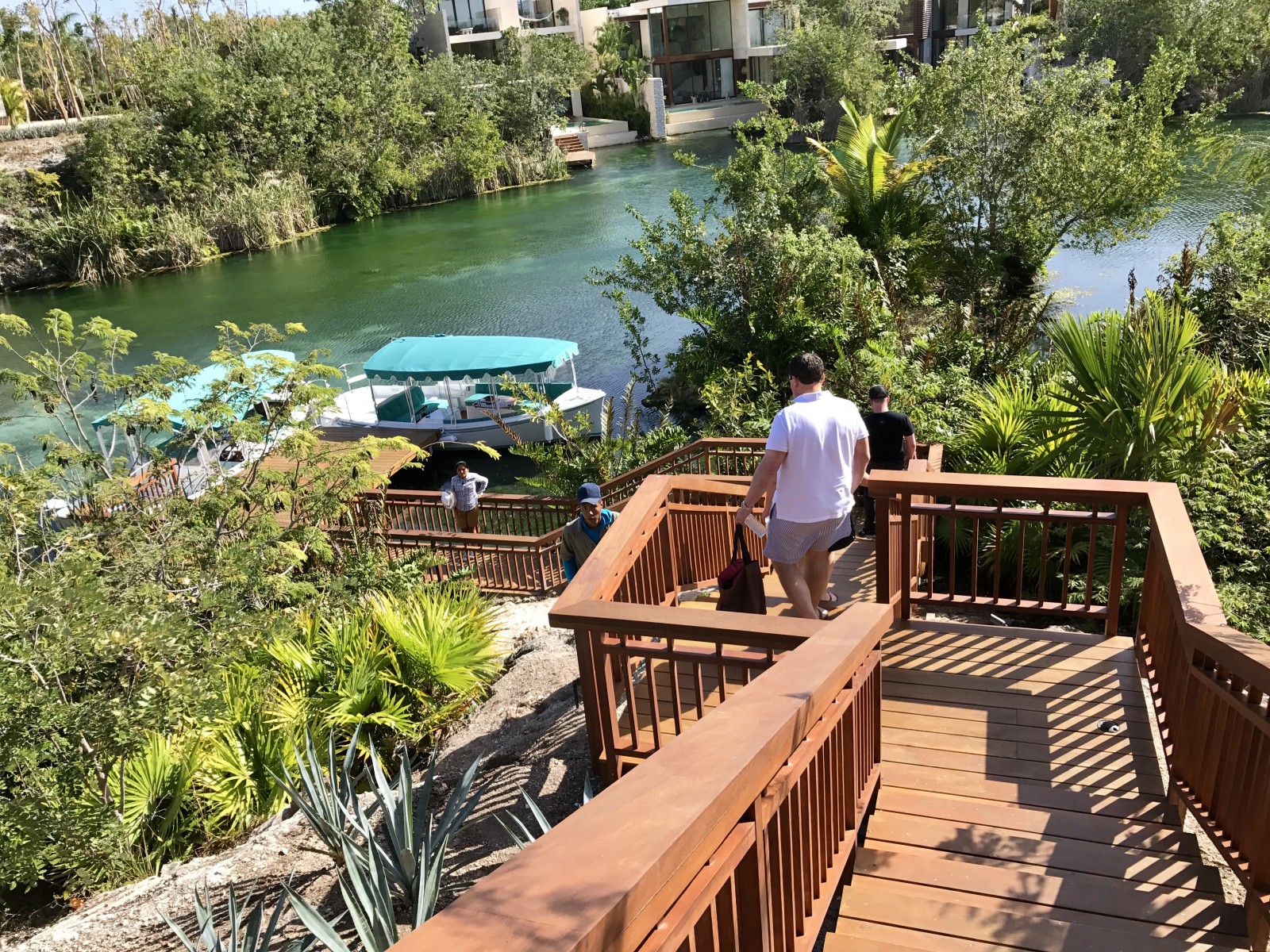 Ferry service at the Andaz Mayakoba Resort
There is even a ferry service connecting all the properties, making it easy for guests to stay at one property and dine at another. Complimentary bikes are available for guests to cruise from the Andaz to the any of the other Mayakoba properties. There is even a cenote, or water-filled sink hole, right on the Mayakoba property.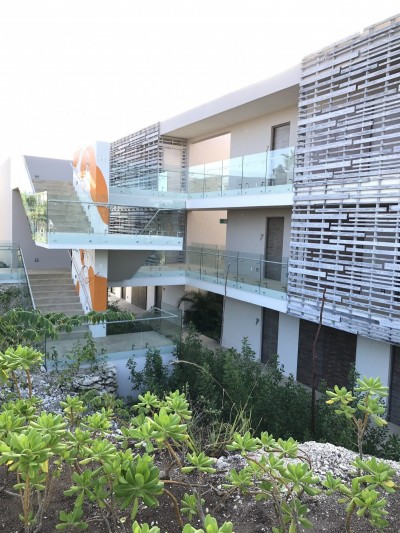 Guest rooms at the Andaz Mayakoba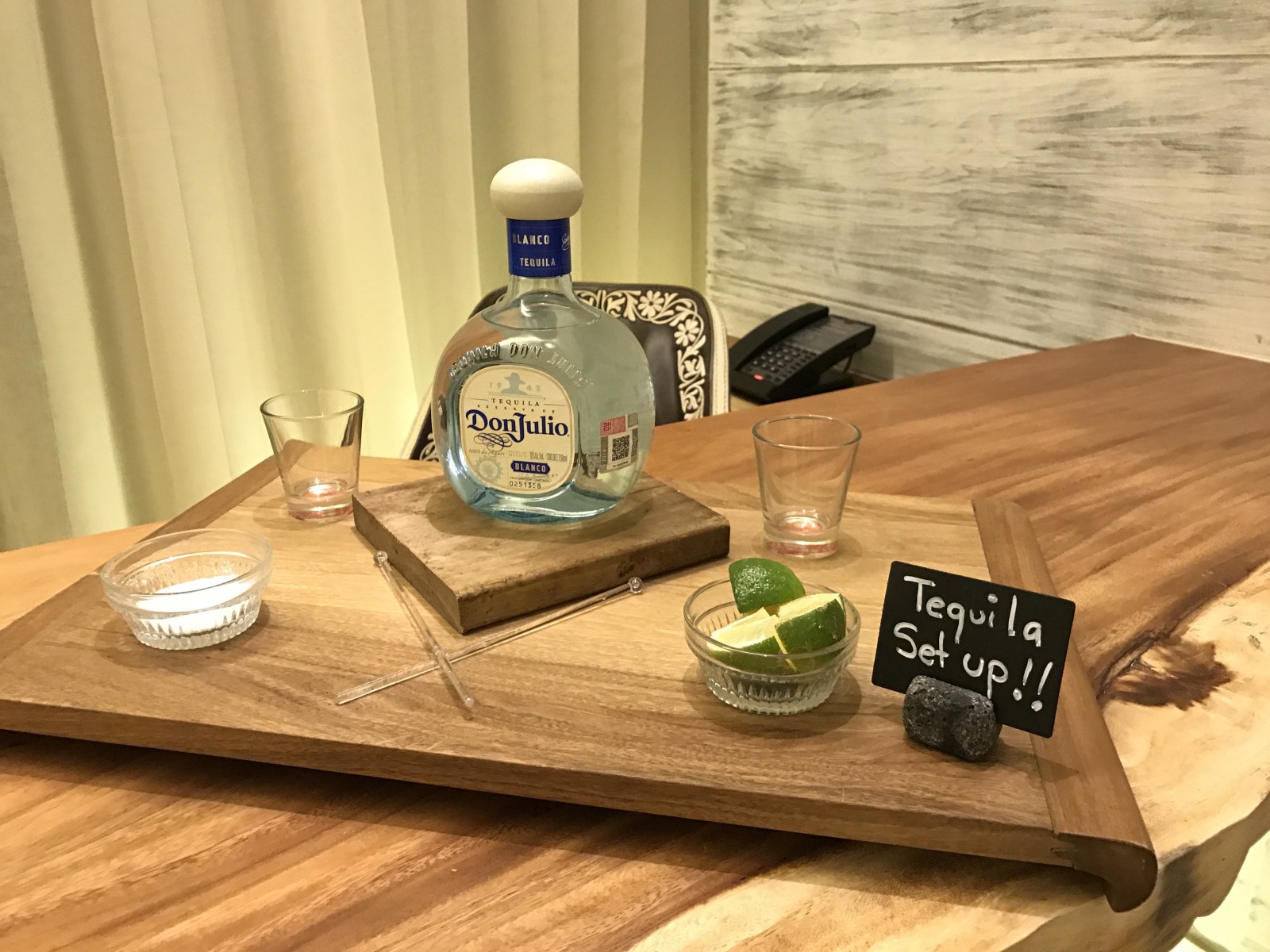 In-room tequila set up at the Andaz Mayakoba
The rooms at the Andaz are contemporary Mexican chic with lots of light and colorful accents. Each building of the resort boast colorful bird murals painted by Senkoe.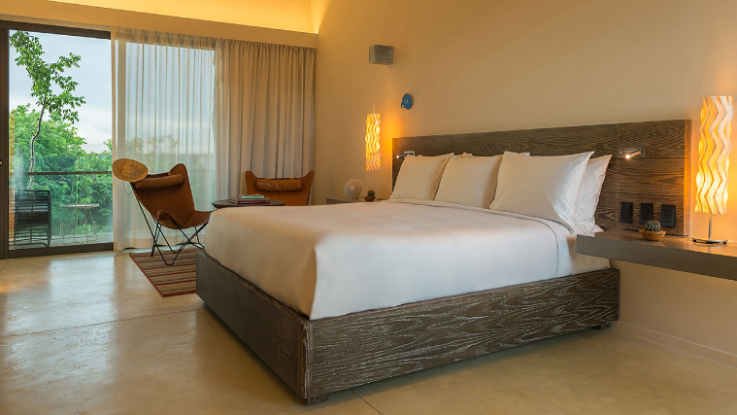 Interior of a bedroom at the Andaz Mayakoba
Our suite was spacious with a huge bedroom, walk in closet, bathroom, living room, two balconies and plunge pool.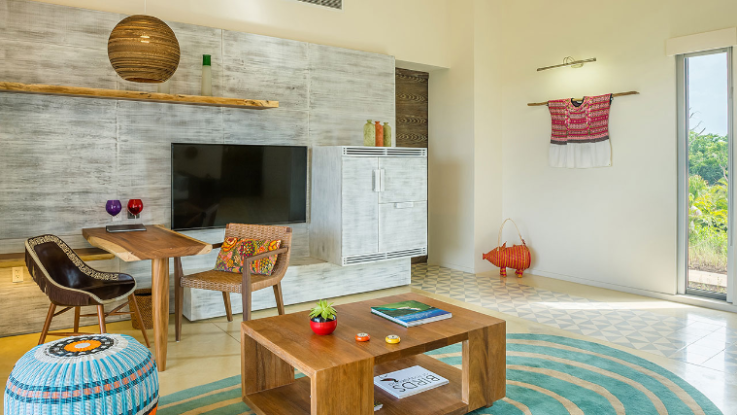 Mayan whimsical touches in the interior of the Andaz Mayakoba
I really like the laid back luxury of the Andaz brand. Service is top notch but not intrusive. The staff at the Andaz Mayakoba is very friendly. Jorge, who was in charge of taking care of us at the property, introduced himself to me as "your new best friend."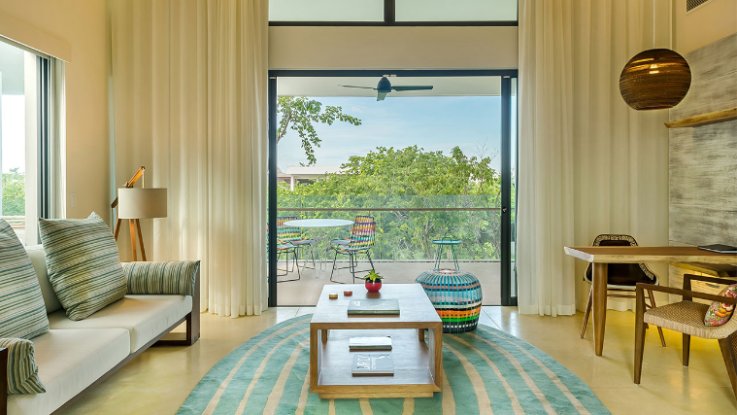 Another view of the Andaz suite living room
The Andaz has 214 guest rooms, 41 of which are suites. It is a family-friendly resort and has a kids club called Kimbo that hosts a killer movie night under the stars that adults are known to crash.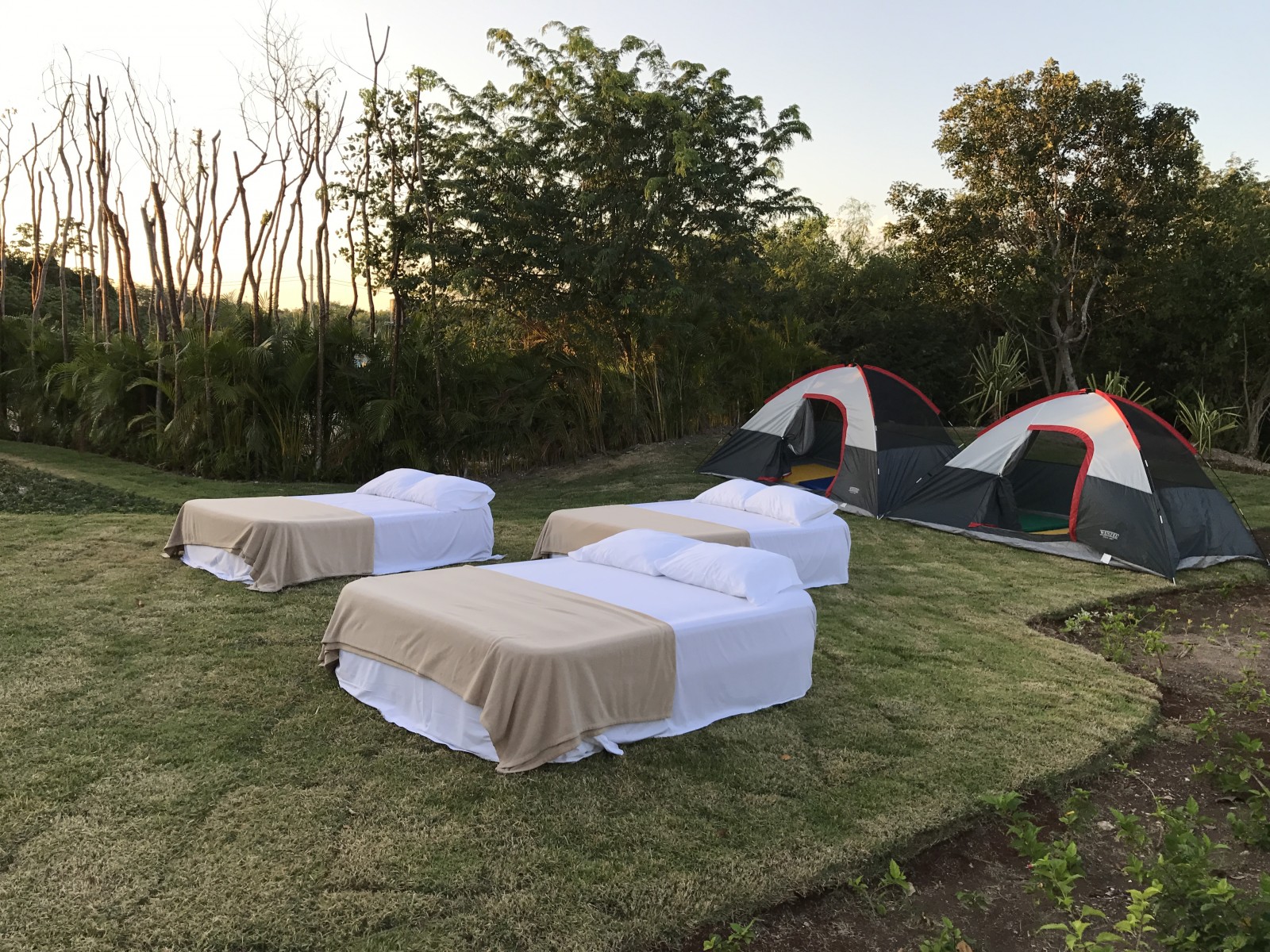 Set up for movie night at Kimbo, the Andaz Mayakoba's kids club
With three pools and generous stretch of white-sand beach, the resort doesn't feel cramped. Of course there is also bright and airy spa with outdoor rooms that I did not have time to visit during my brief stay at the property.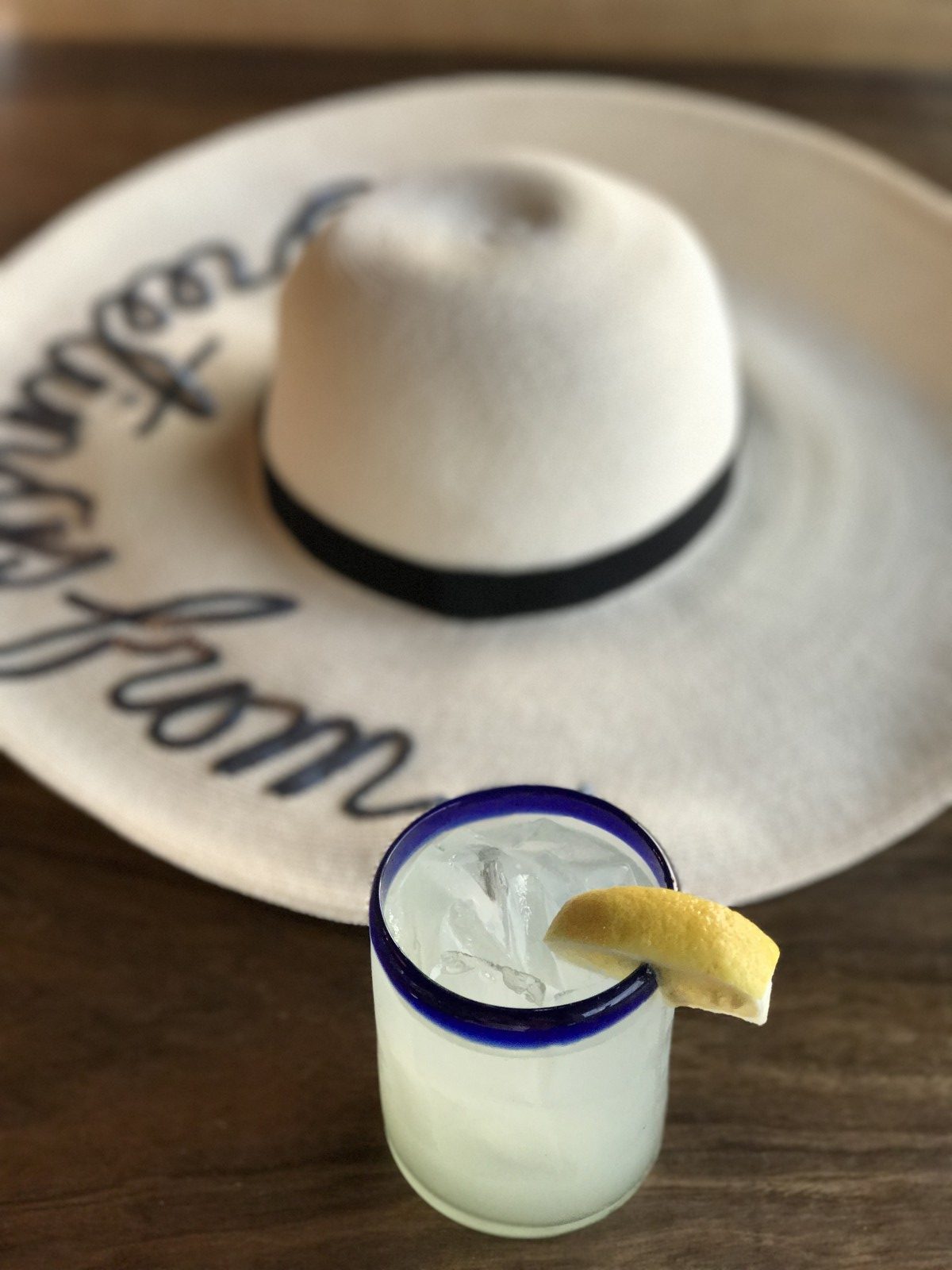 Margarita with lemon at OllaTaco
There are four restaurants on the Andaz property, with my favorites being the seafood-centric OllaCeviche. I was also delighted to lear that OllaTaco serves tacos for breakfast on extremely cute Mexican wrestler plates.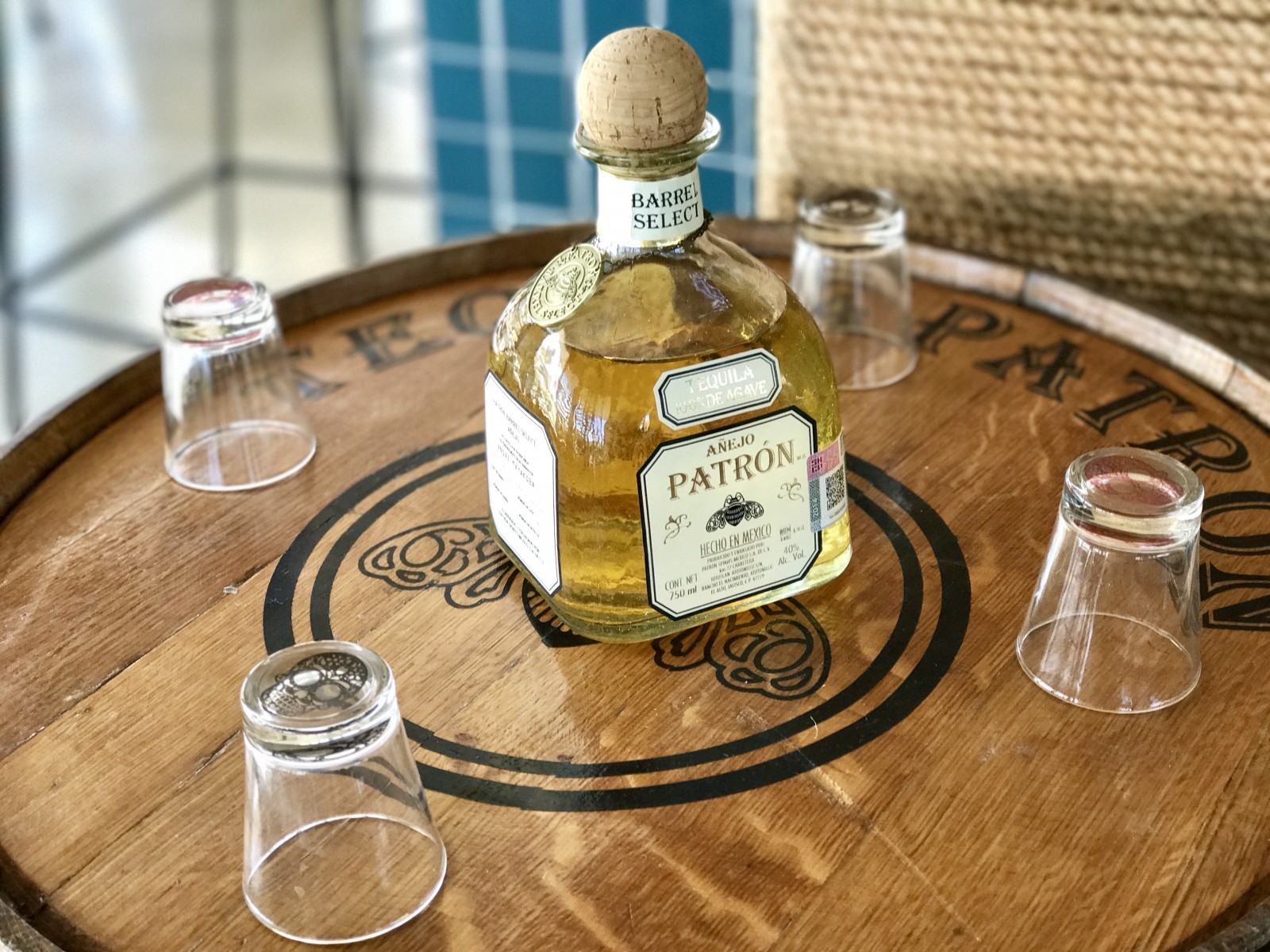 Patron tequila at OllaCeviche
OllaCeviche also has a nice cocktail menu featuring Mezcal and tequila-based cocktails. It's patio boasts a nice view of the beach.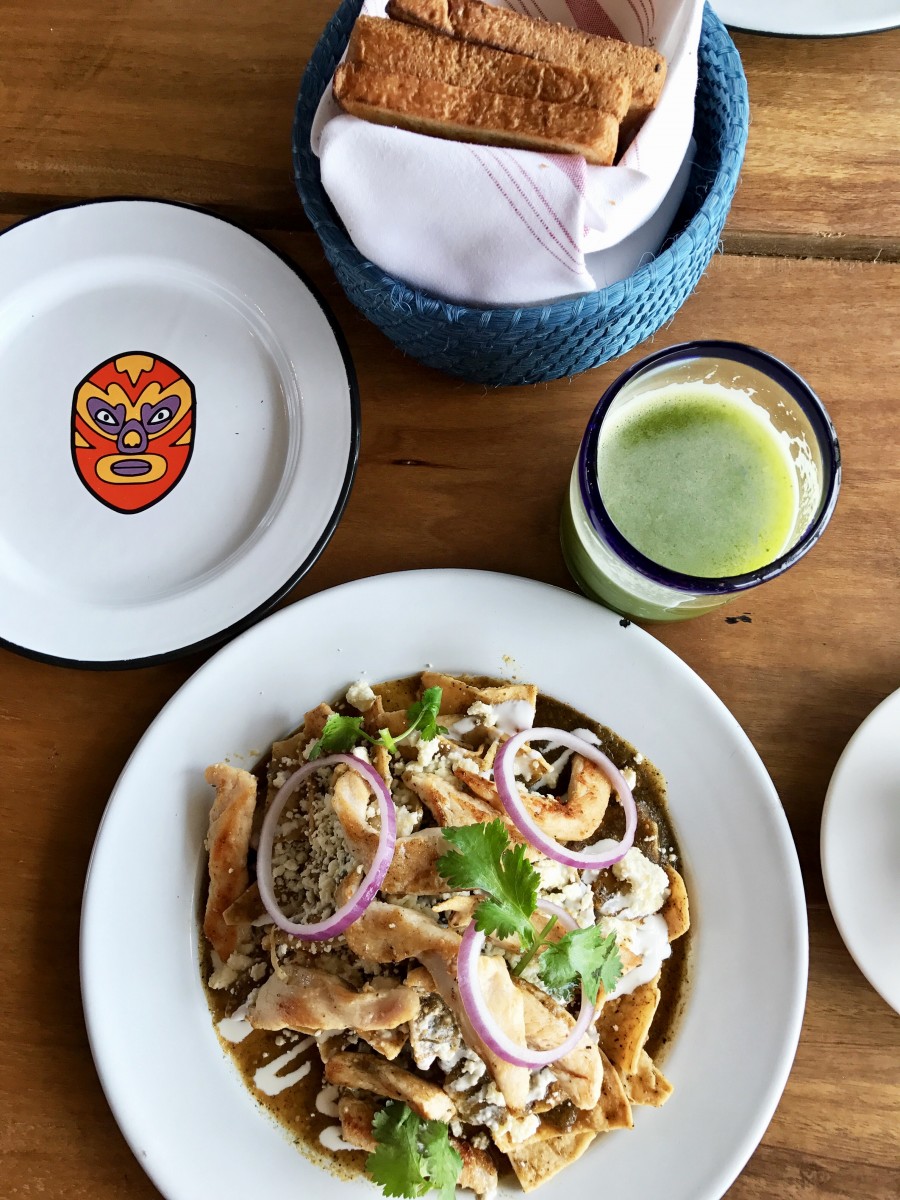 Chilaquiles + Mexican wrestler plates = win
Two days was not enough time to stress test all three pools and the beach. I did make a point of taking the nature hike and cenote tour, which is offered daily. It's a cool way to check out one of the natural limestone sink holes and learn about their lore without too much effort.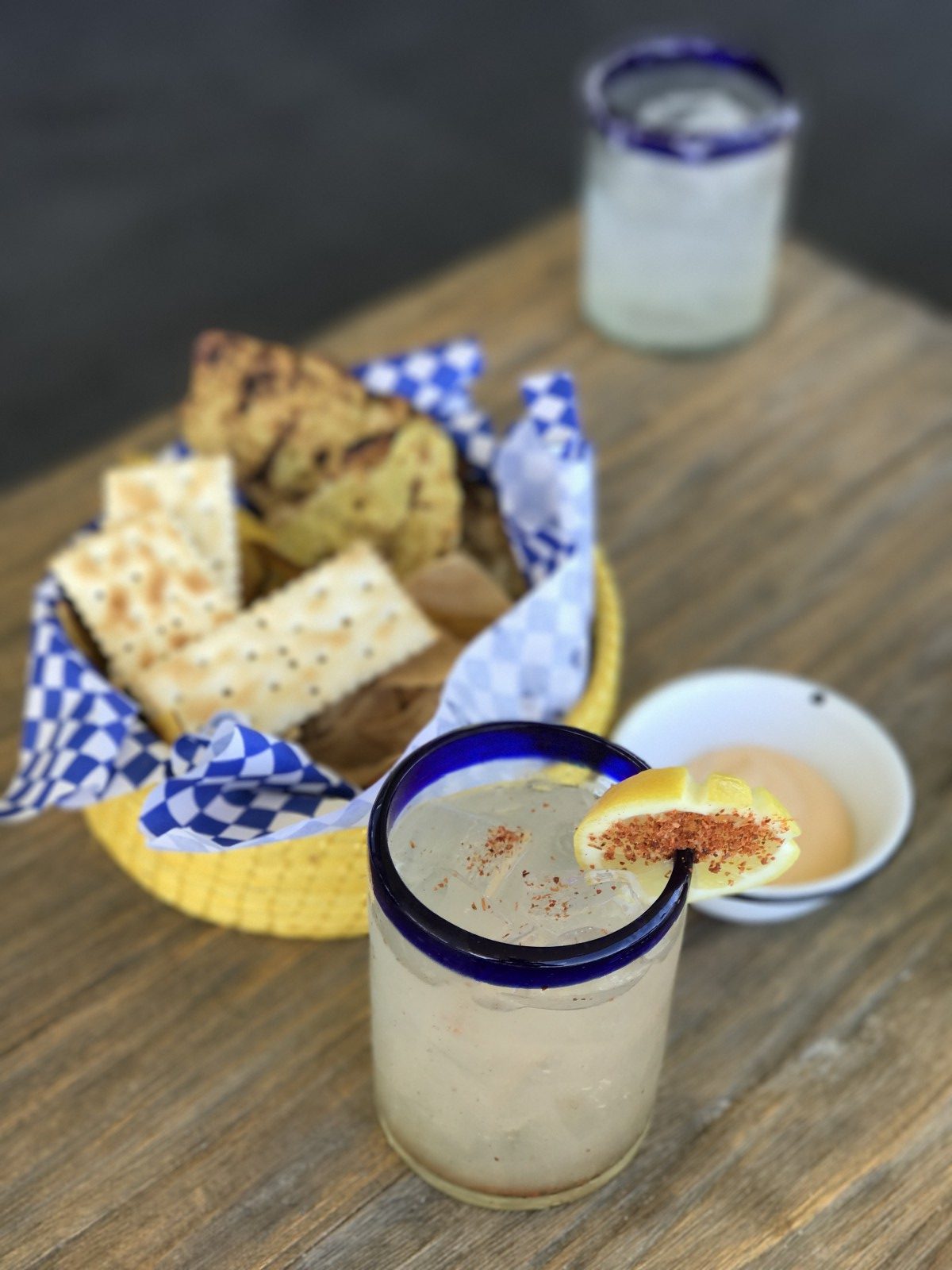 A spicy Mezcal cocktail at OllaCeviche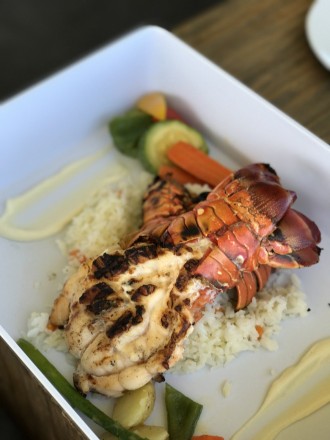 Broiled lobster tail for lunch
After spending a few days at the property my husband told me that he could "stay here a week." This is high praise coming from a notoriously fical guest who usually gets sick of every property's food after three days.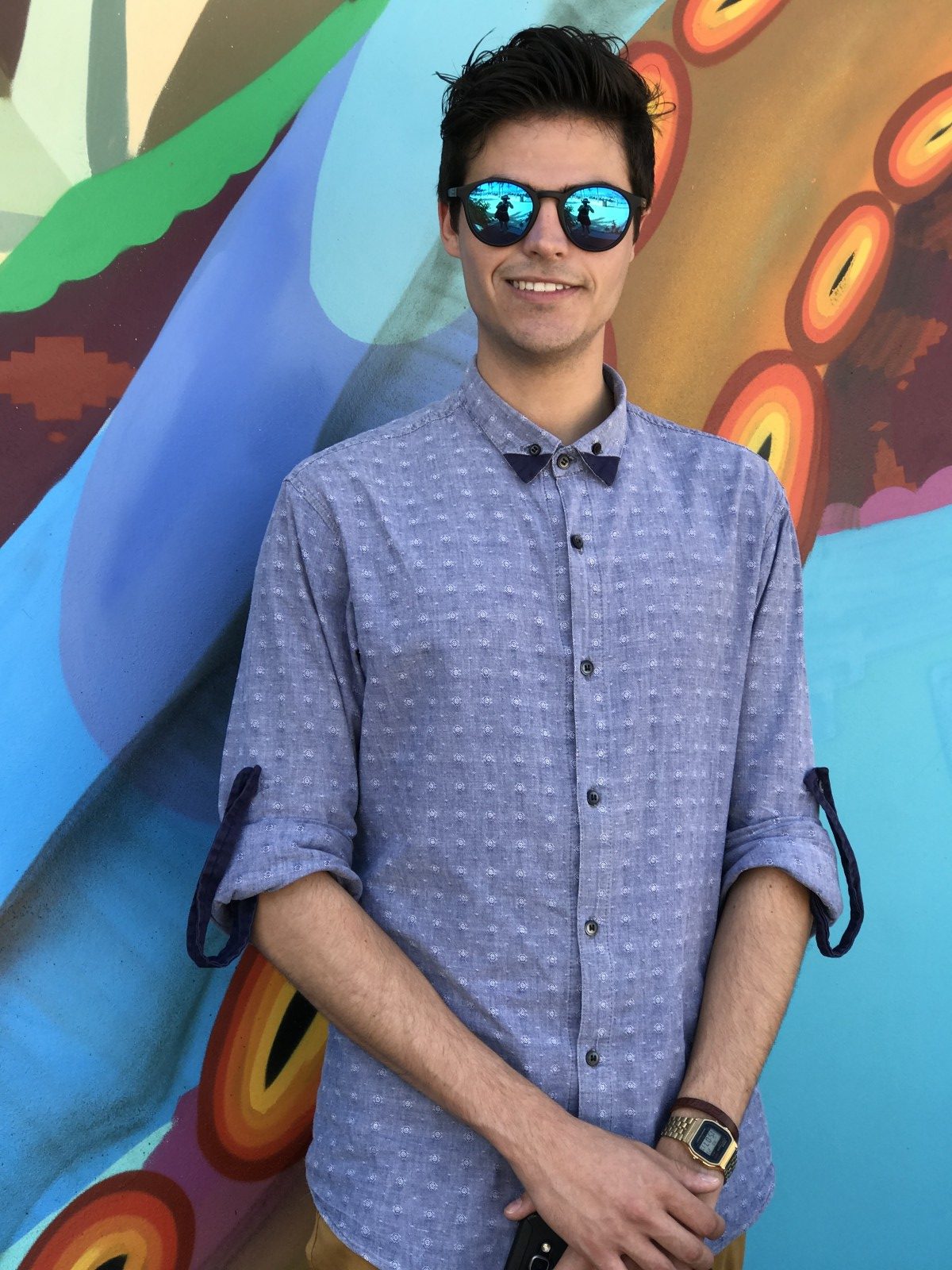 Portrait of Jorge, my new best friend at the Andaz Mayakoba
One thing I especially liked about the Andaz Mayakoba experience was that while it had all the bells and whistles one needs in a Mexican luxury beach resort, it wasn't isolated. You can easily head to a different hotel for lunch or dinner without requiring a taxi.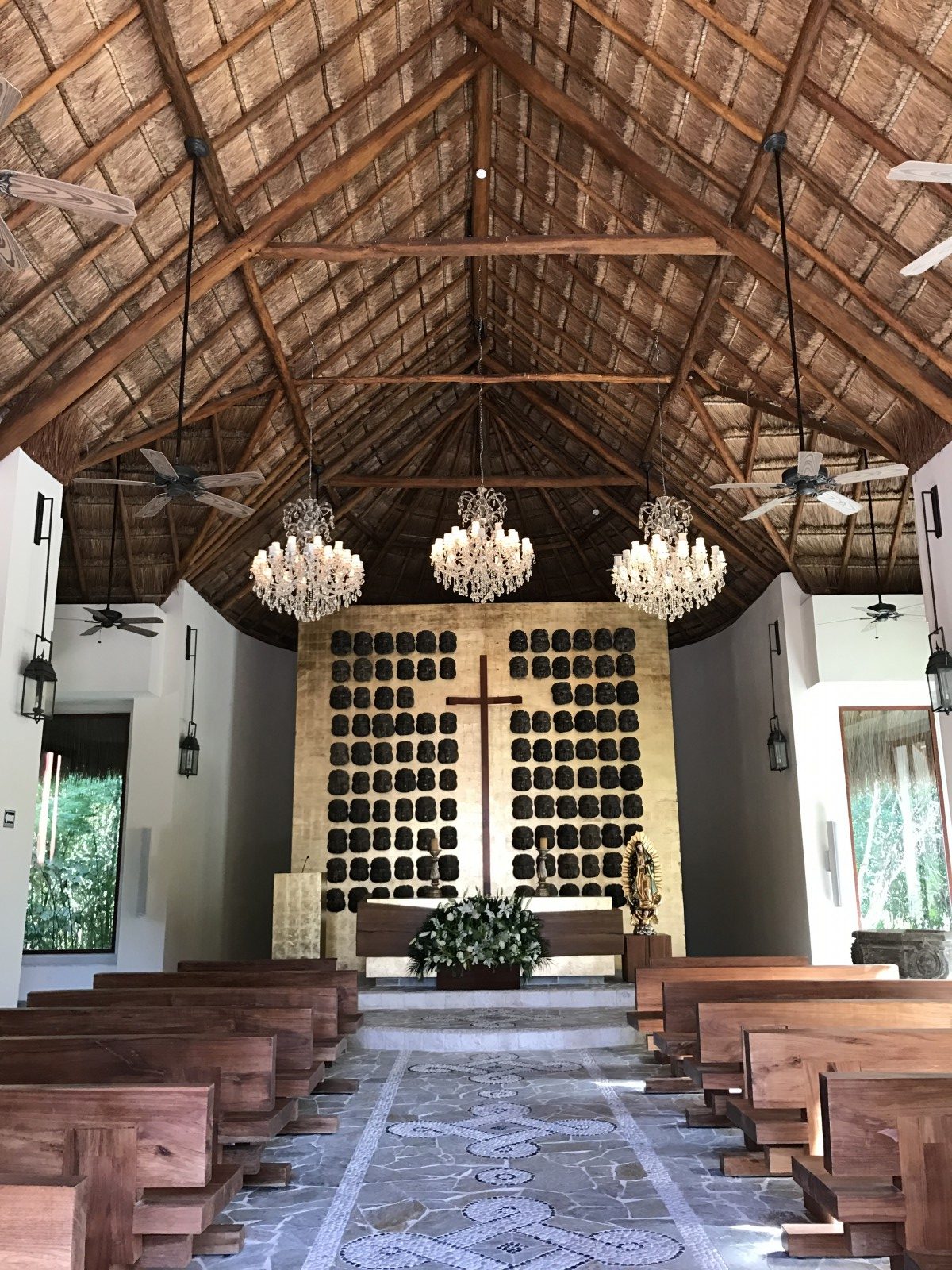 The chapel interior in El Pueblito
The resort has El Pueblito, a small traditionally inspired Mexican village, complete with a cooking school, a church, art gallery, and a coffee shop that Jorge told me had the best coffee in the area. He was right!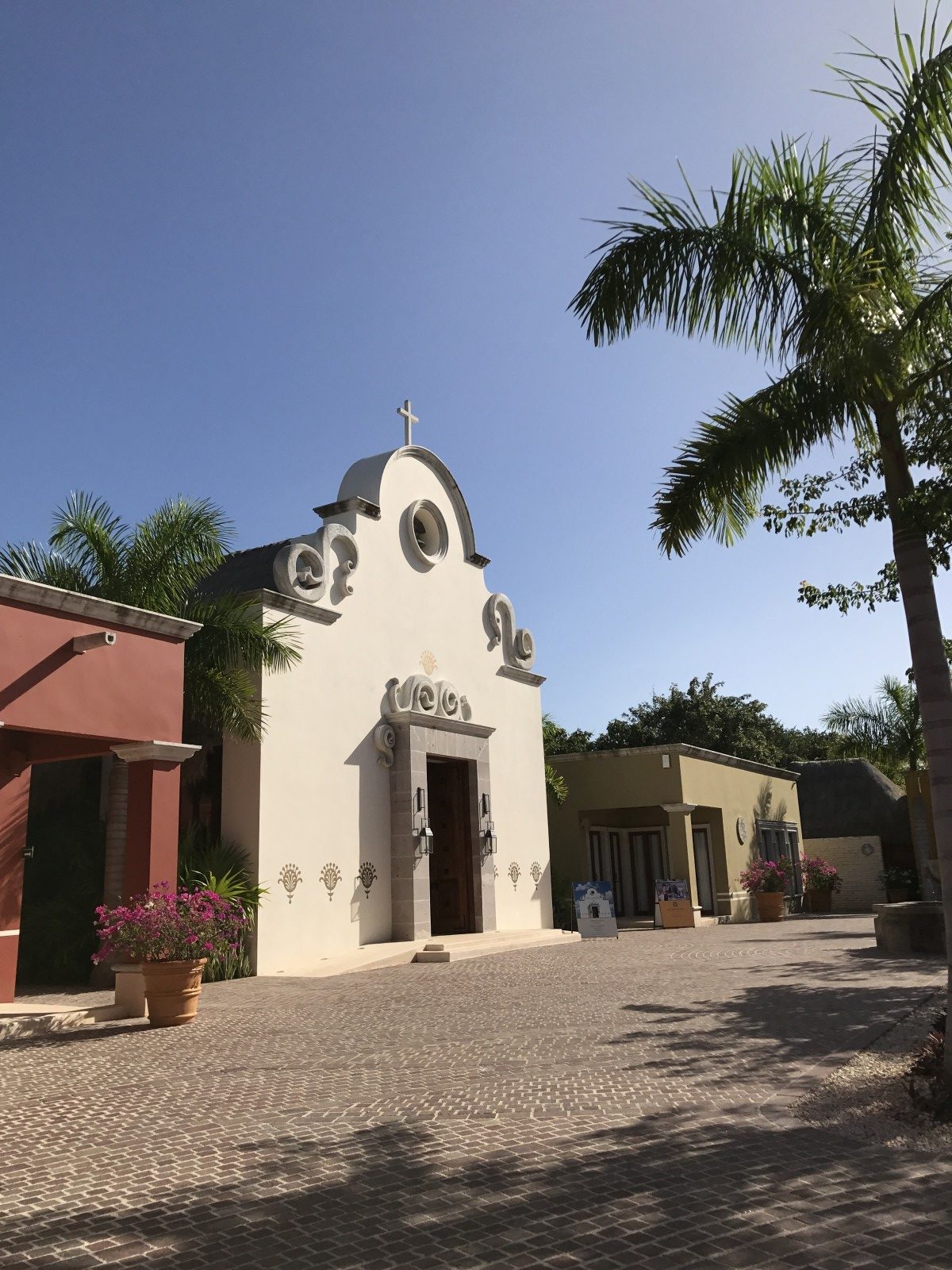 Exterior of the Chapel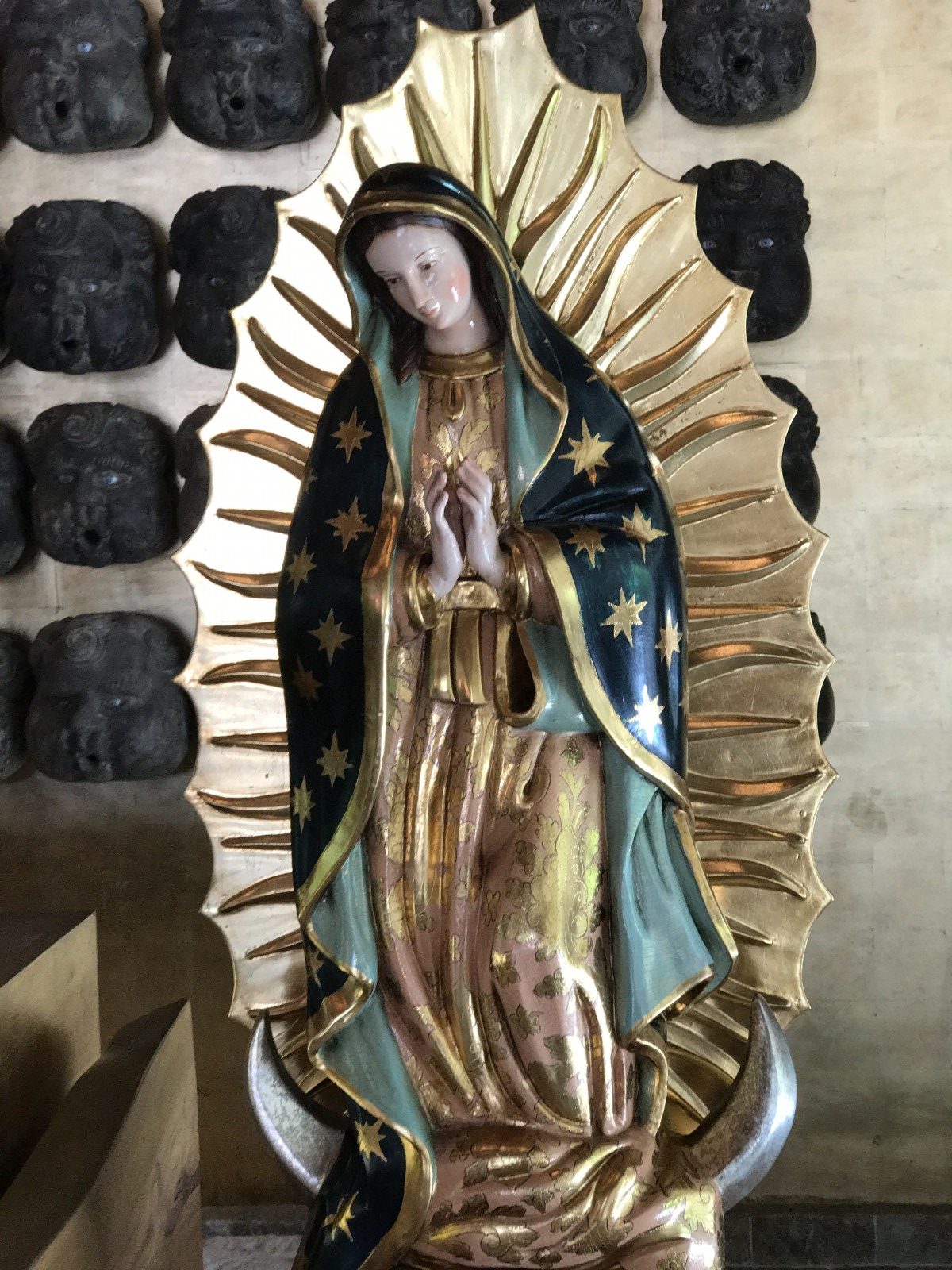 A statue in the Chapel
The chapel hosts a Catholic mass on Sundays that is attended by guests as well as employees.
Dappled light in the Mayakoba cenote
Two days wasn't enough to fully explore all the Andaz has to offer and I'm certain I'll be back soon to check out that spa. Room rates start at about $450.
ANDAZ MAYAKOBA RESORT RIVIERA MAYA
Carretera Federal Cancun-Playa Del Carmen Km. 298
Playa del Carmen-Solidaridad, Quintana Roo, Mexico, 77710
Tel: +52 984 1491234