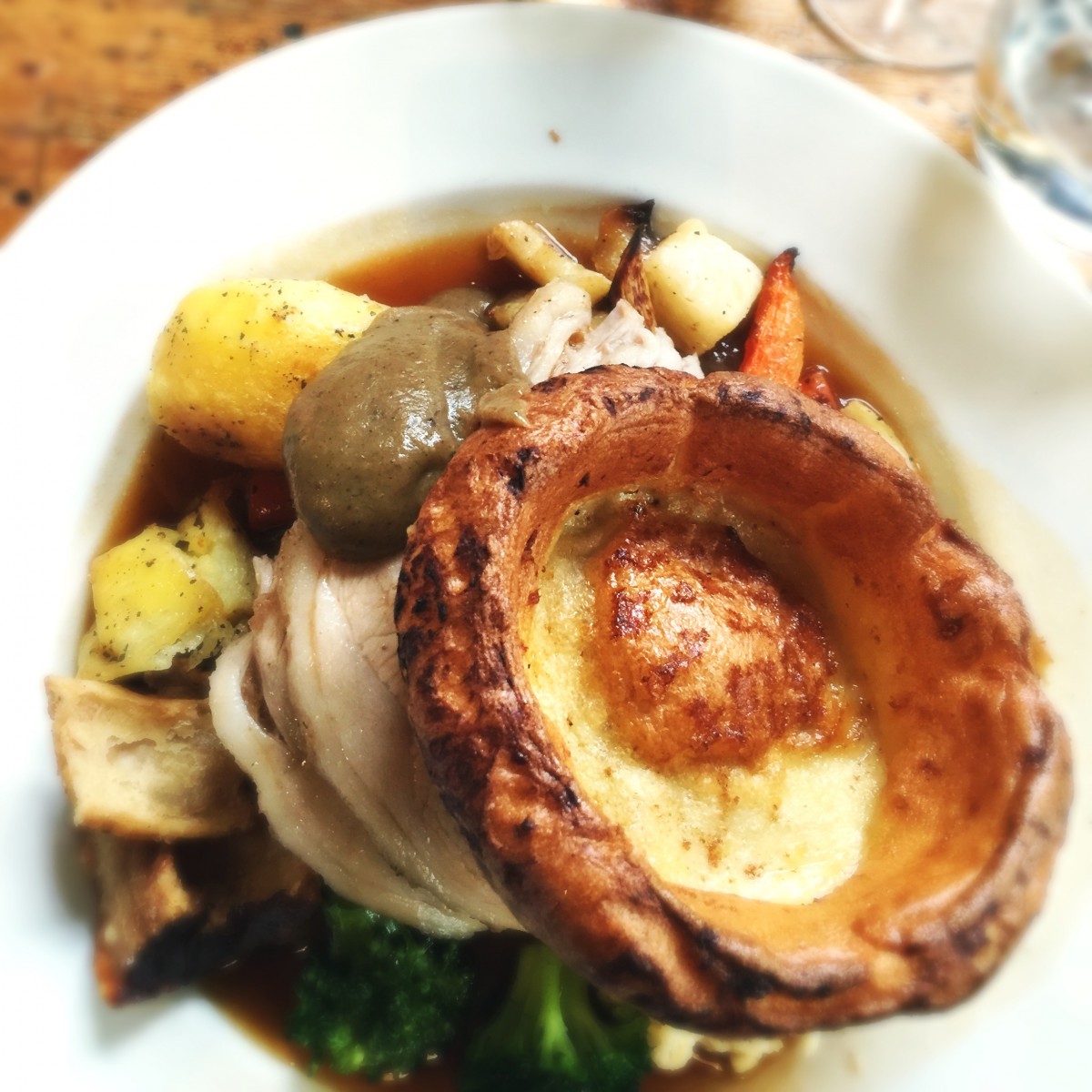 Pork Roast for Sunday at The Ship
I was recently in London and made plans to get together with expat friends on a Sunday. They suggested we meet at The Ship in Wandsworth for Sunday Roast. My friends are foodies and we've never shared a bad meal. I'm always game to try something new, and I was excited to head to a new area of Southwest London I had not yet explored.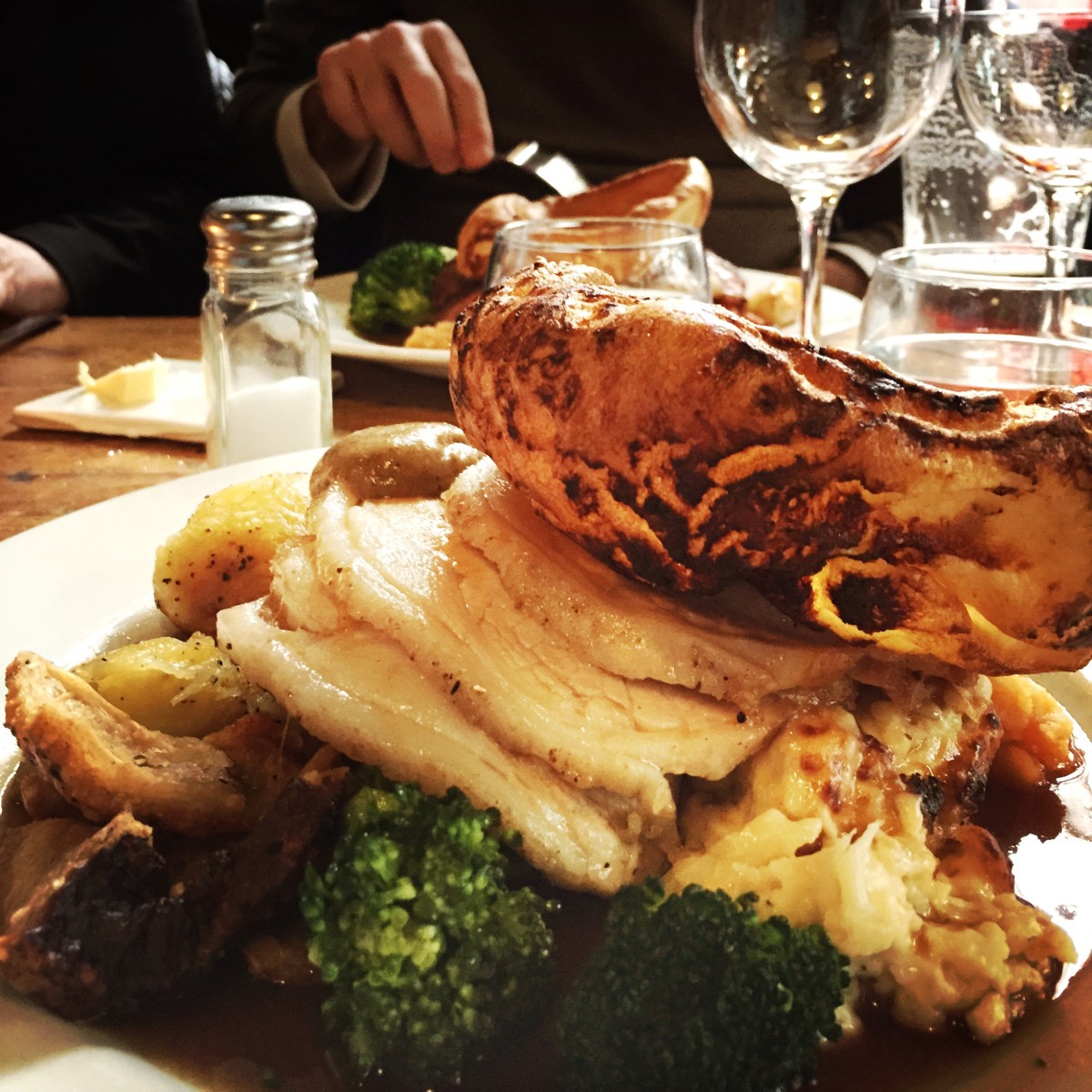 Yorkshire Pudding on top of the pork roast
Sunday Roast wasn't a tradition I was familiar with, but it sounded fun and tasty. I learned that going out to a pub for Sunday Roast is a thing for Brits. It's like brunch is to Americans, only with more meat and beer instead of mimosas. The Ship had a few different roasts to choose from– chicken, pork and beef.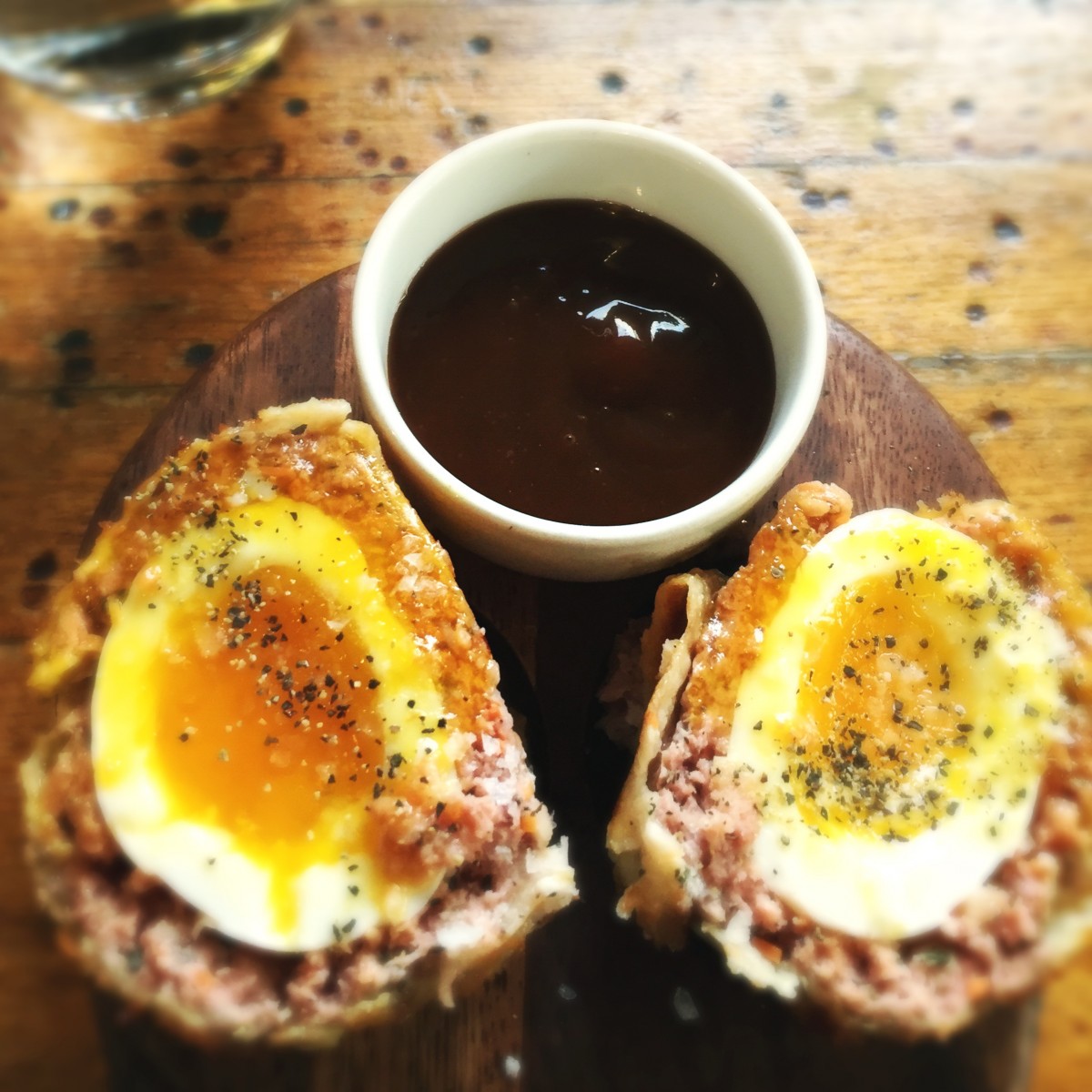 The Ship is also known for their excellent Scotch Eggs
We started the meal with a few Scotch Eggs ((£4.25), which are a pub favorite of mine and they were delicious. When our roasts showed up, we were all surprised by the amount of food. Portions are more than generous. Sunday roast is served with the traditional trimmings- mashed potatoes, vegetables, and topped with traditional Yorkshire pudding. I had the pork roast and my husband went for the beef. We swapped halfway through and gave our thumbs up to both versions.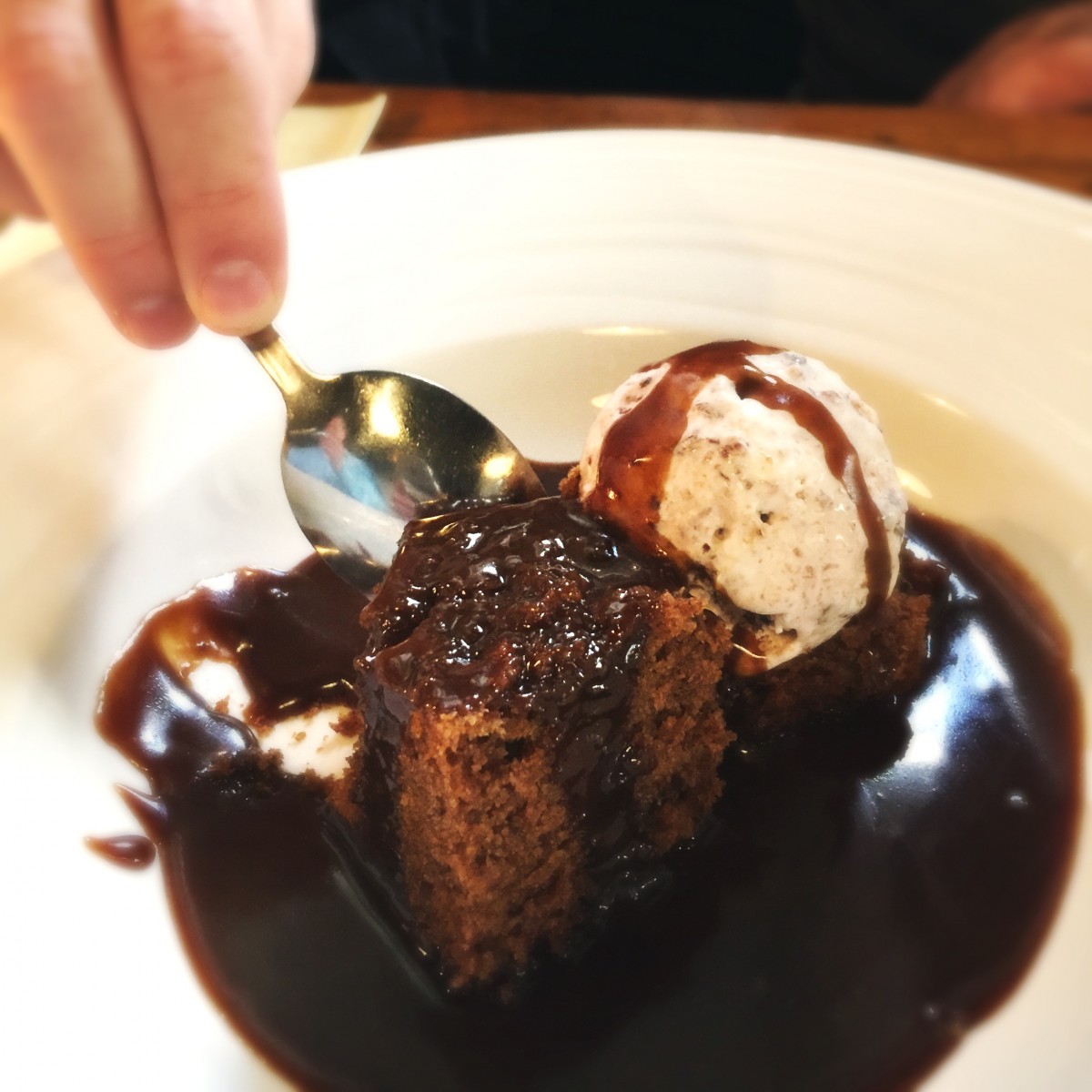 We split sticky toffee pudding for dessert
Our friend insisted we finish the meal with sticky toffee pudding. It was drenched in toffee sauce which had a lovely caramelized burn and was served with prune ice cream. One order was enough for all four of us to share.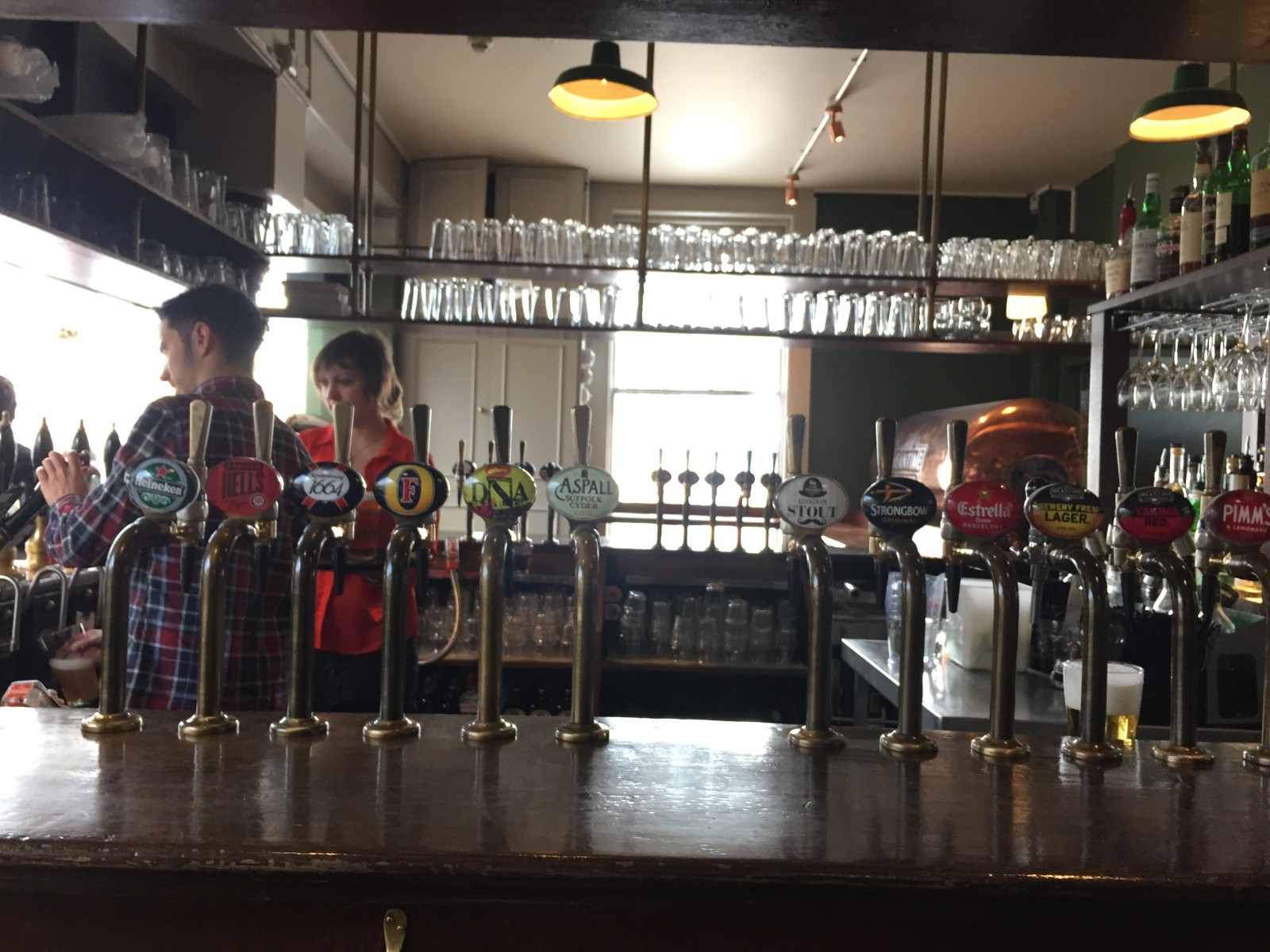 The bar at The Ship 
The Ship has a great location along the Thames in an area of London I have never explored before. There is a lovely riverside patio that I'd like to visit again when the weather is warmer.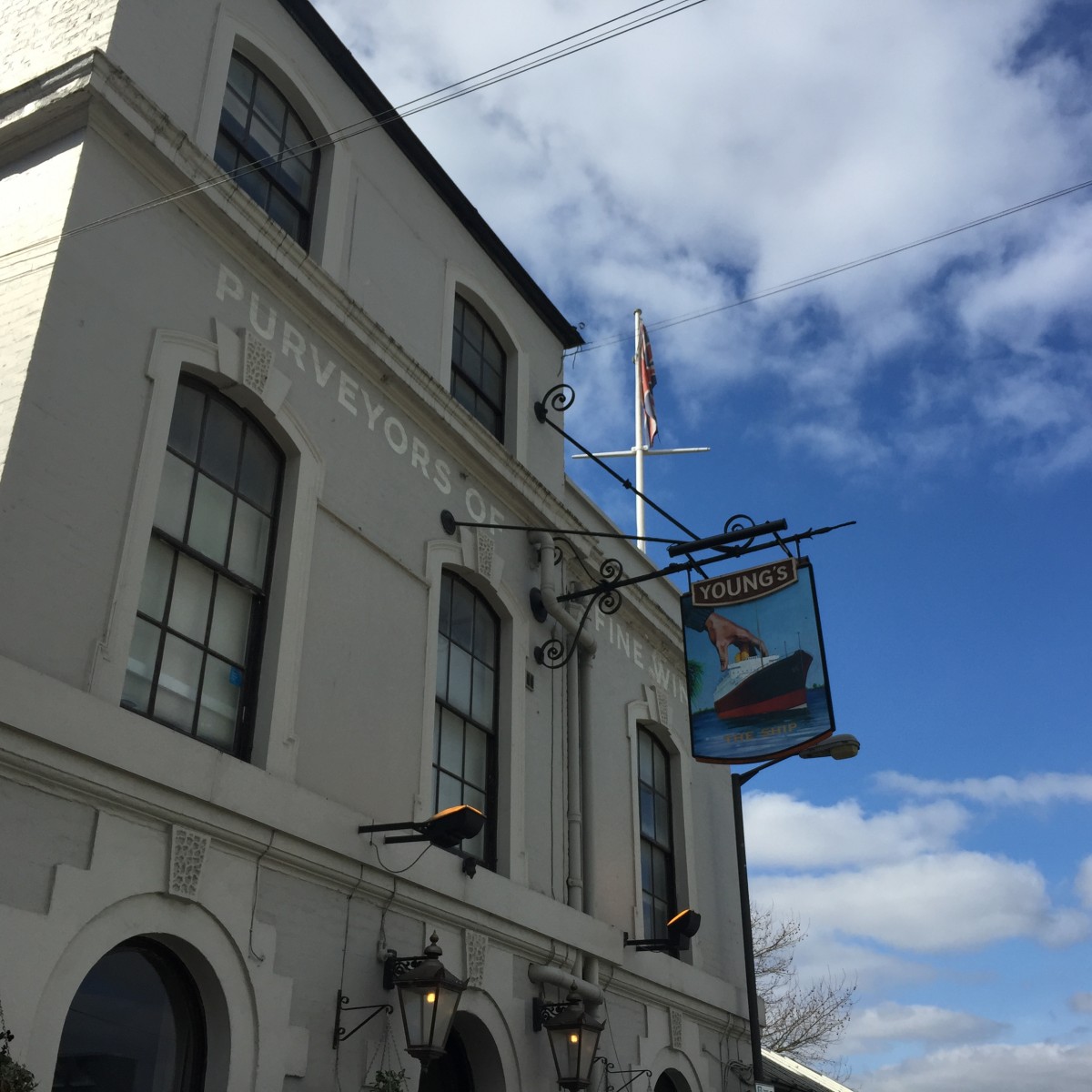 The exterior of The Ship Wandsworth
Pork and chicken roasts cost £14.50, beef roast £16.00. The Sunday Roast experience at The Ship in Wandsworth was a great introduction to the tradition. The generous portions, atmosphere, and overall goodness of the meal was also a good value for money.
The Ship
41 Jews Row, Wandsworth
London. SW18 1TB
T: 020 8870 9667
E: ship@youngs.co.uk