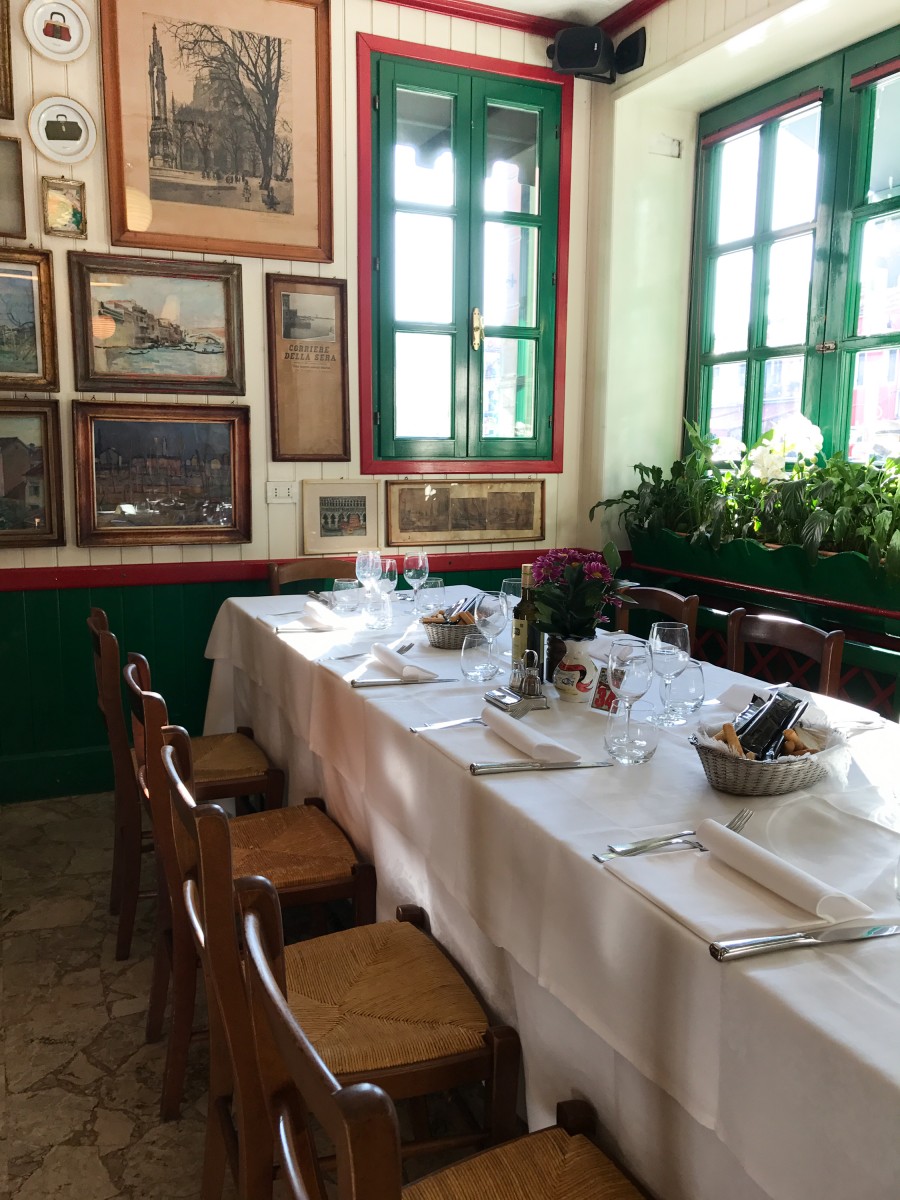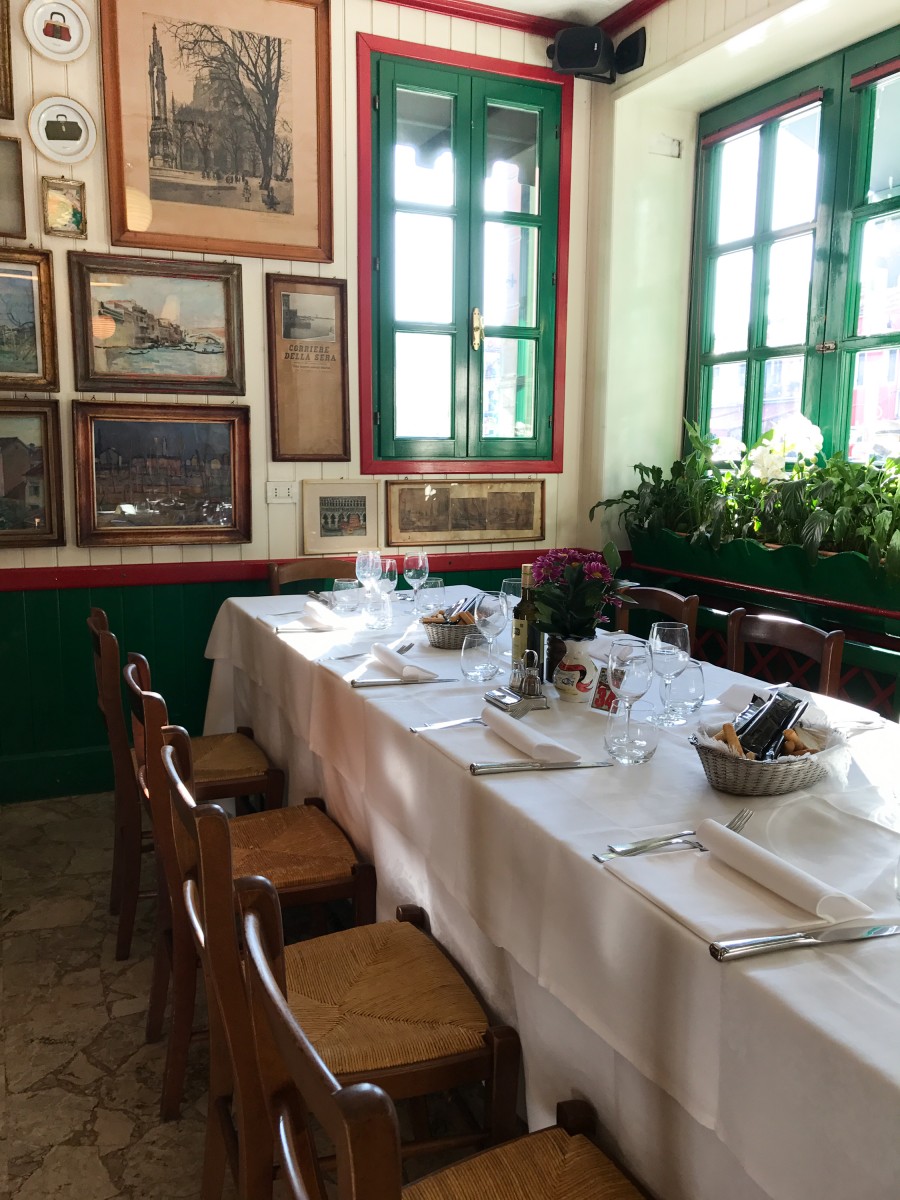 Charming interior of Trattoria da Romano
If you're looking for things to do in Venice, Italy taking a day trip to one of the nearby islands is a must. The colorful island of Burano, known for it's brightly painted houses and fine lace is an excellent choice.
Burano has a few well regarded restaurants, making it a great destination for lunch time excursion.
The only way to reach Burano is by boat. I traveled with friends on a private water taxi arranged by the concierge at Bauer il Palazzo which got us to Burano in about 35 minutes. Water taxi is very fun way to travel!
Time lapse of water taxi ride from Venice to Burano
We had a fabulous lunch at Trattoria da Romano, which came highly recommended to us by an American who is an Italian scholar and part-time resident. Booking reservations ahead of time is a must.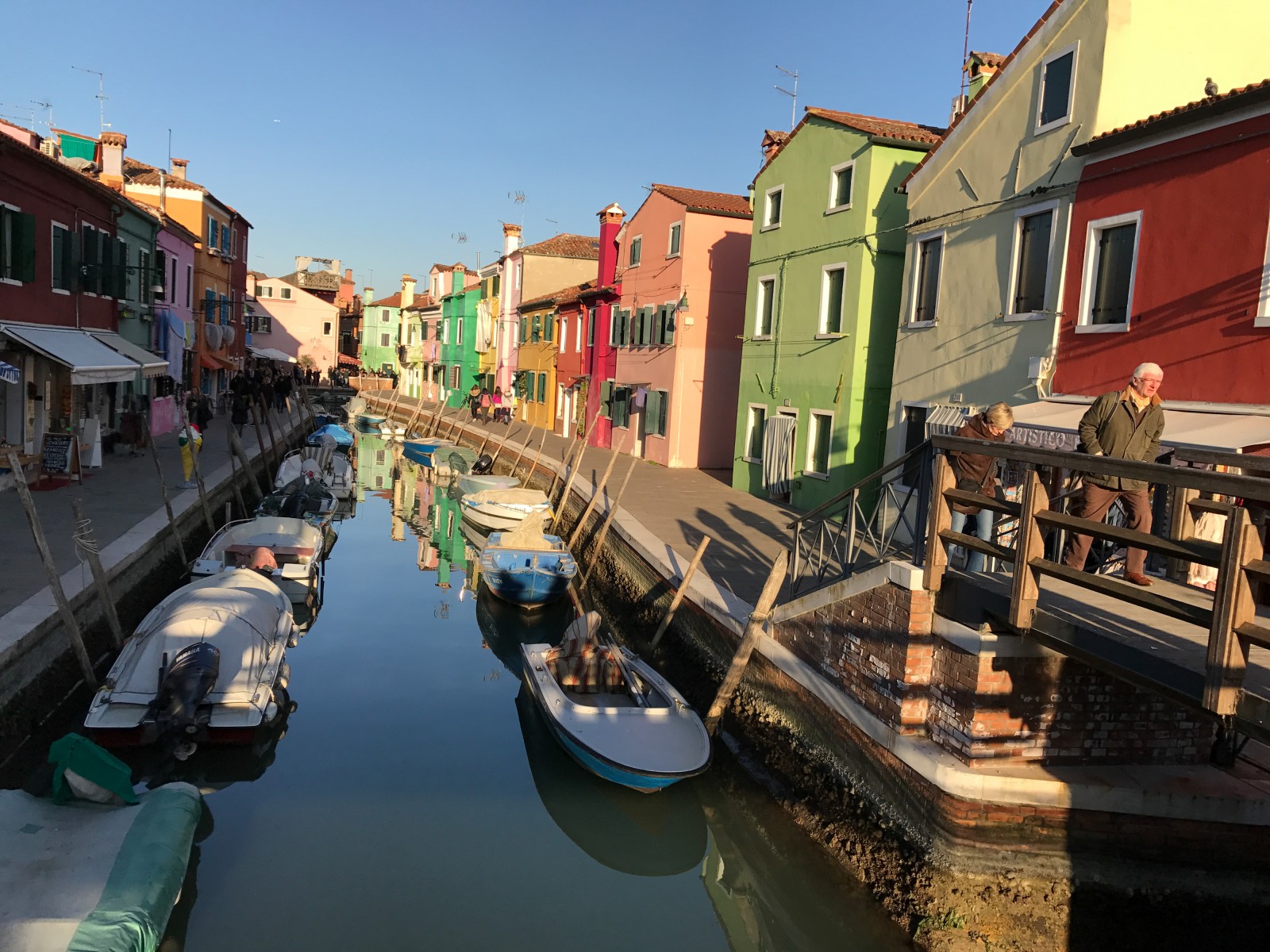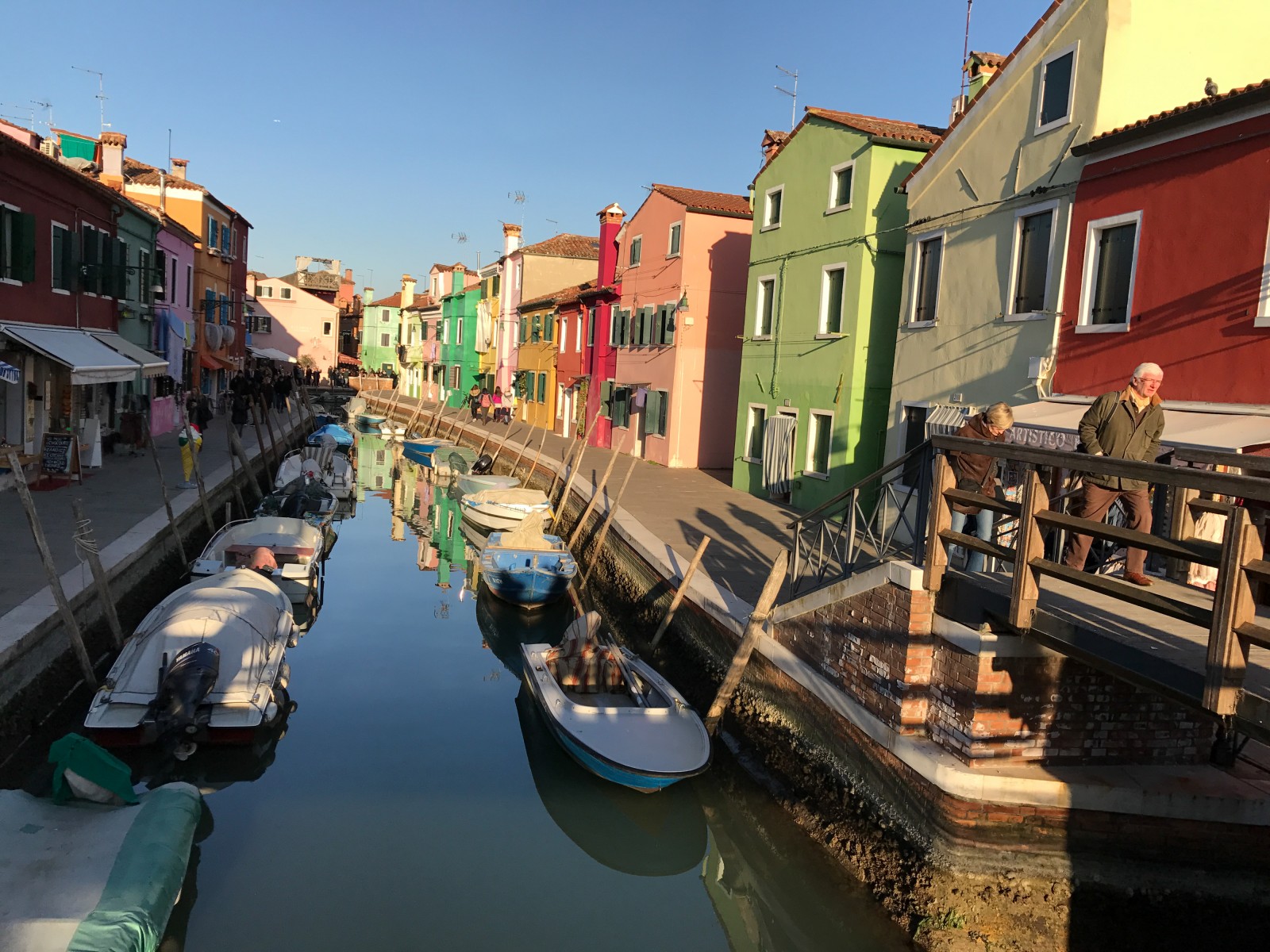 Canals and colorful buildings of Burano
Trattoria da Romano makes a world famous risotto which won raves from Anthony Bourdain, who featured the restaurant on an episode of No Reservations.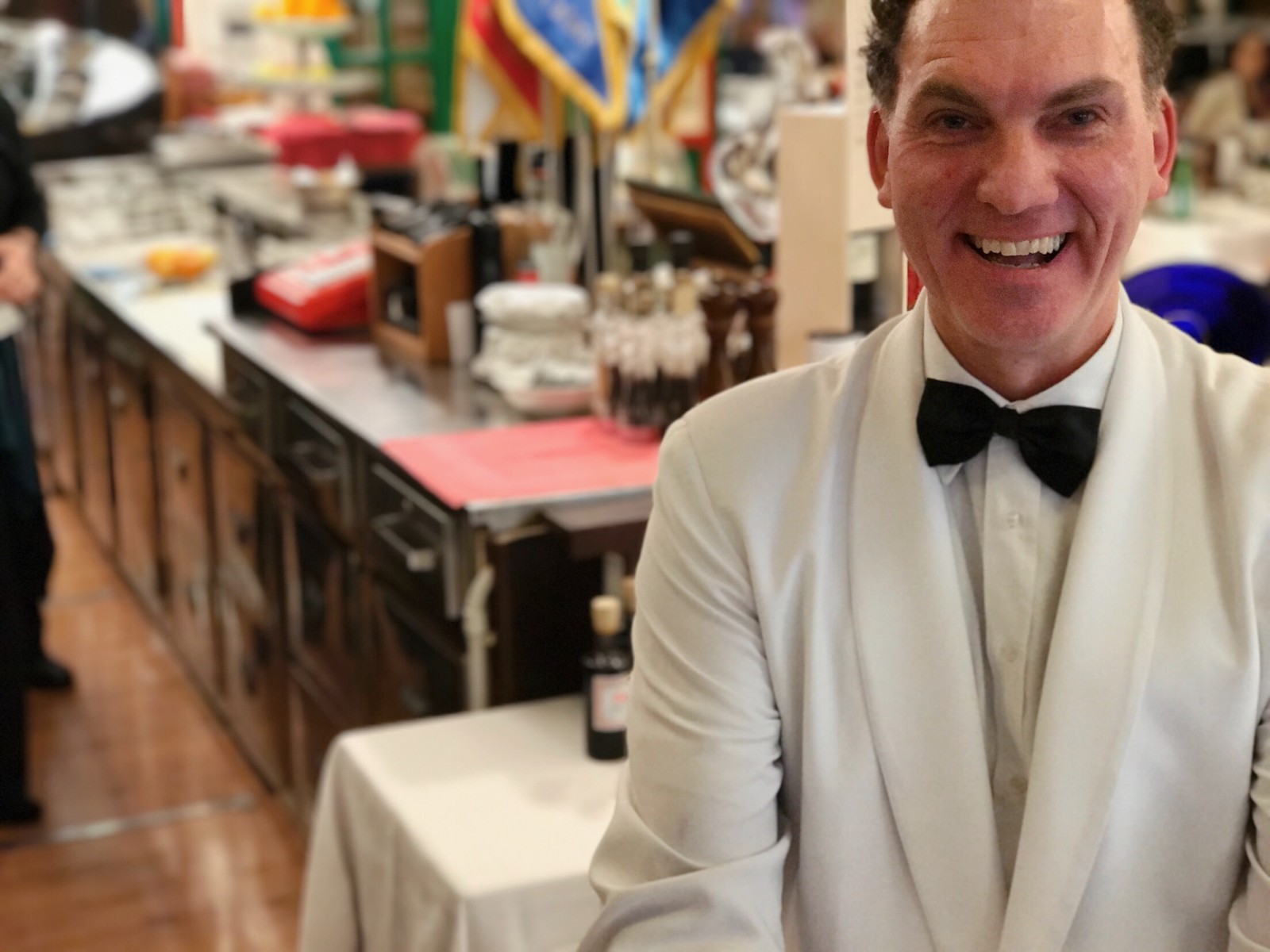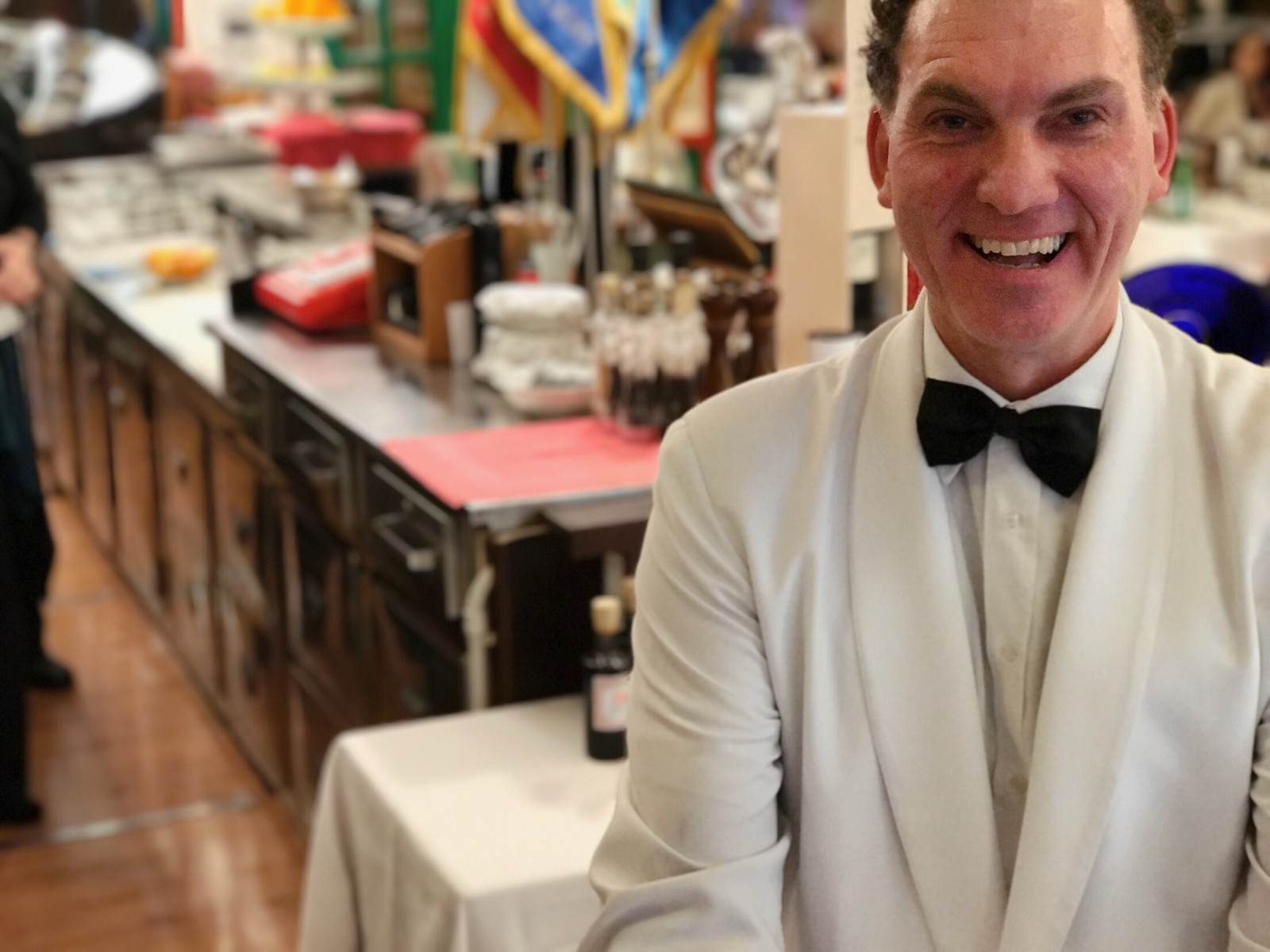 Smiling water at Trattoria da Romano
Burano has only 2,800 full time residents, most of whom work in the fishing industry. When you come here, you're coming for seafood! We ate our meal family style, with sardines and branzino for the table.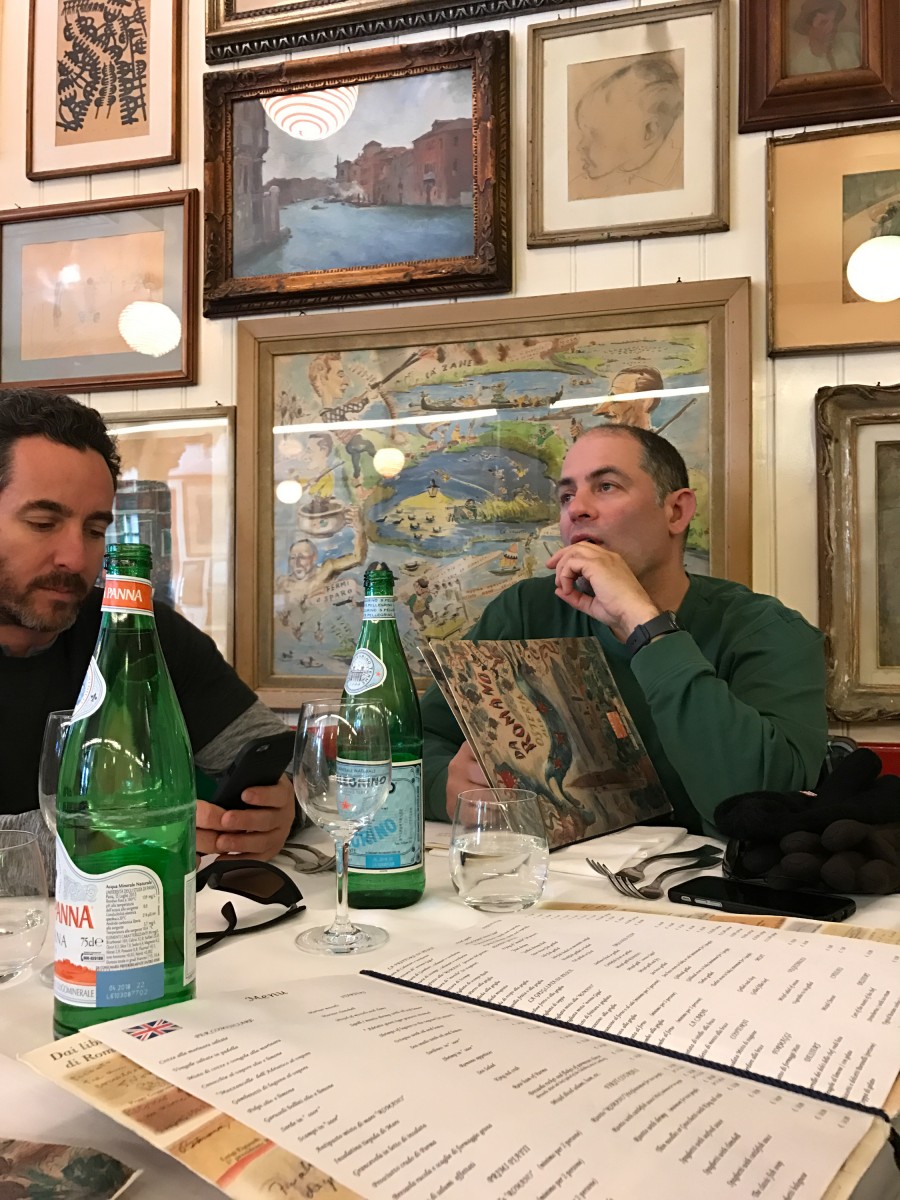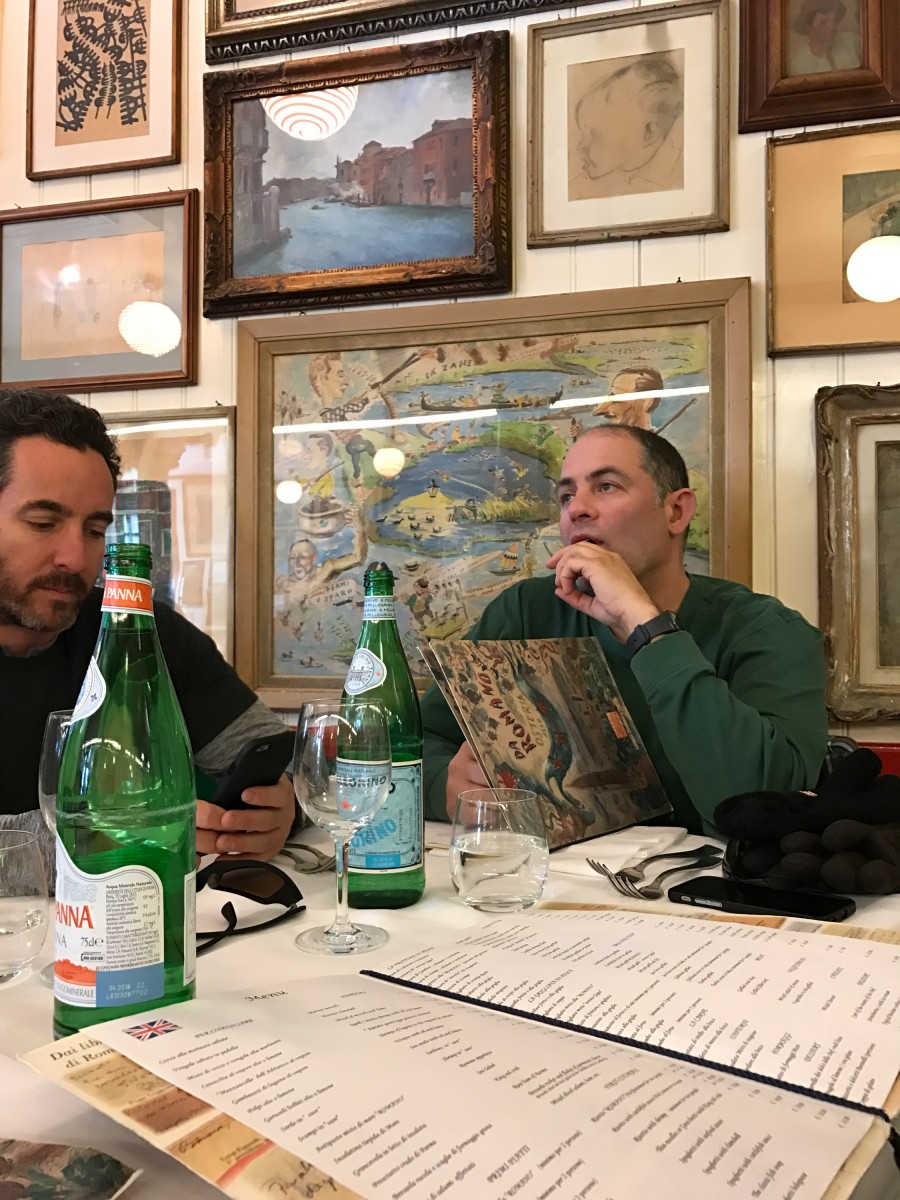 My friends contemplating the menu at Trattoria da Romano
The highlight of the meal was the seafood risotto, which will please any foodie. I am not normally a fan of dishes that include squid ink, but the seafood risotto won me over. I've been dreaming about it since tasting it for myself.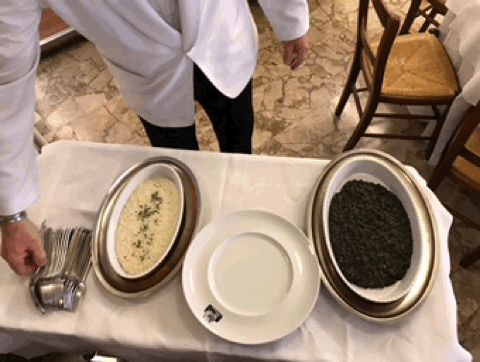 Seafood Risotto at Trattoria da Ramano
We ordered both the Bourdain-approved seafood risotto, as well as the traditional risotto. While not much to look at, both were seriously next level. The seafood risotto was black but not overly so. It was so good, we contemplated ordering another round for the table.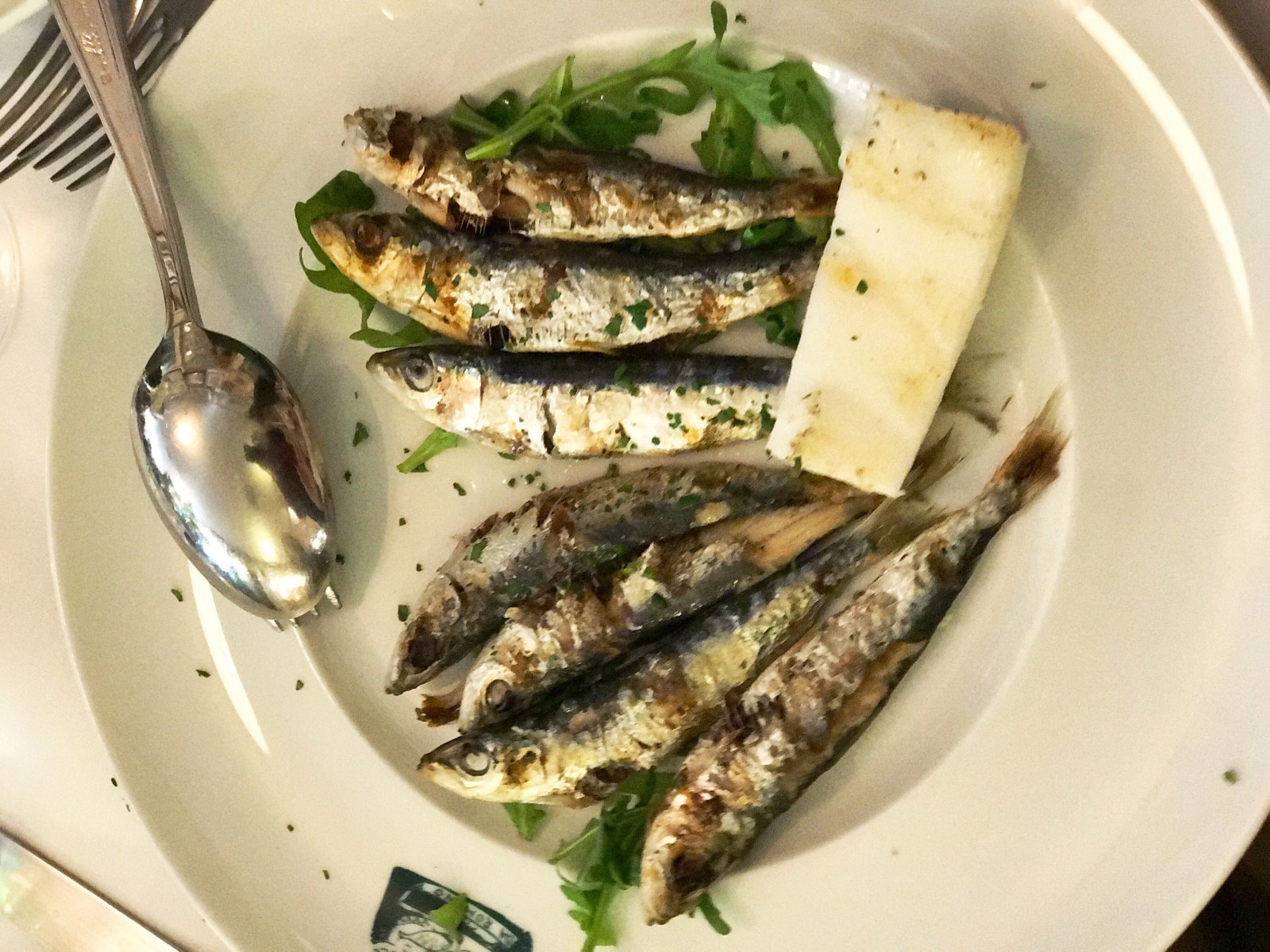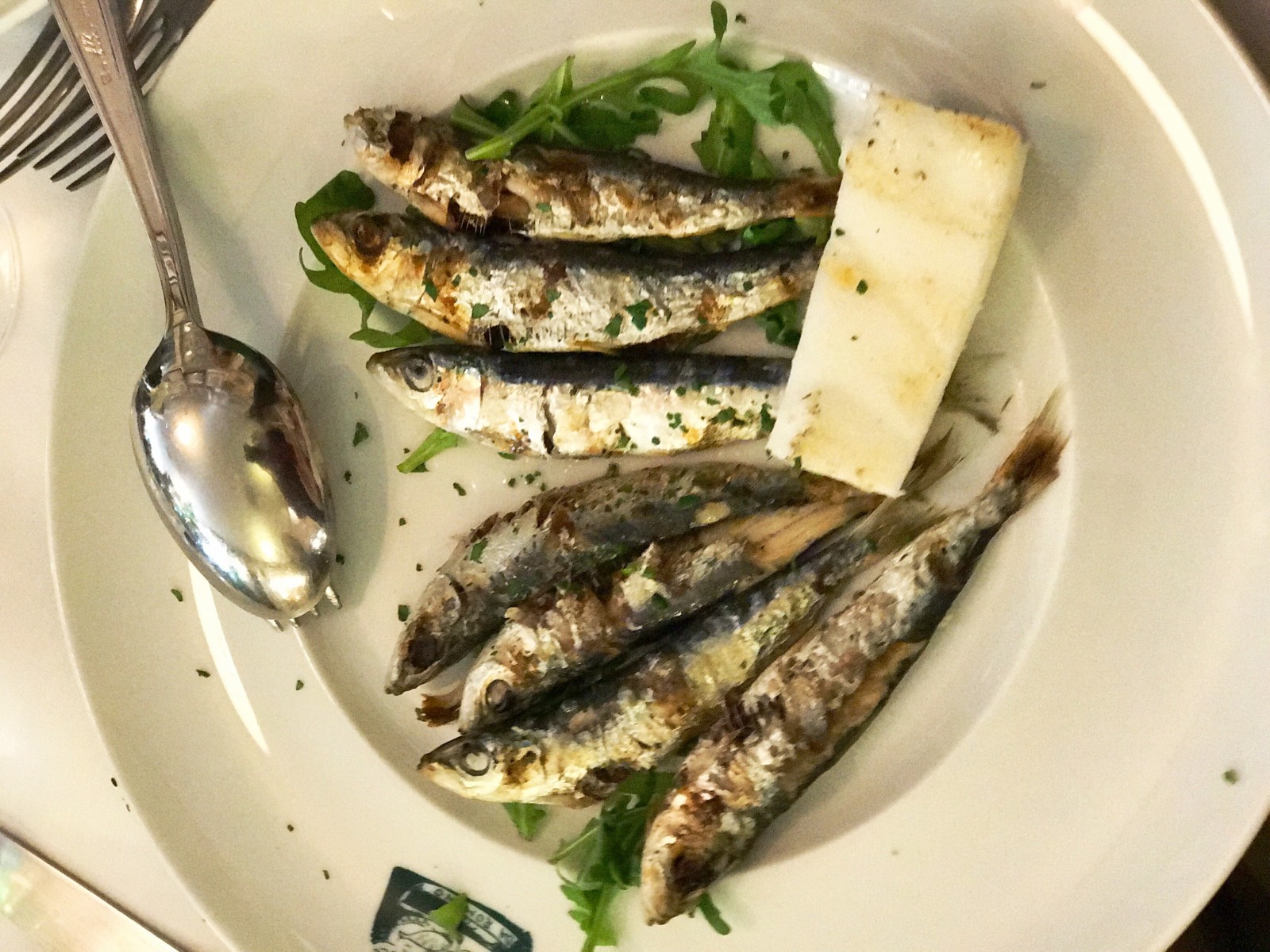 Sardines for lunch at Trattoria da Romano
The spaghetti with clams was also quite flavorful and perfectly al dente.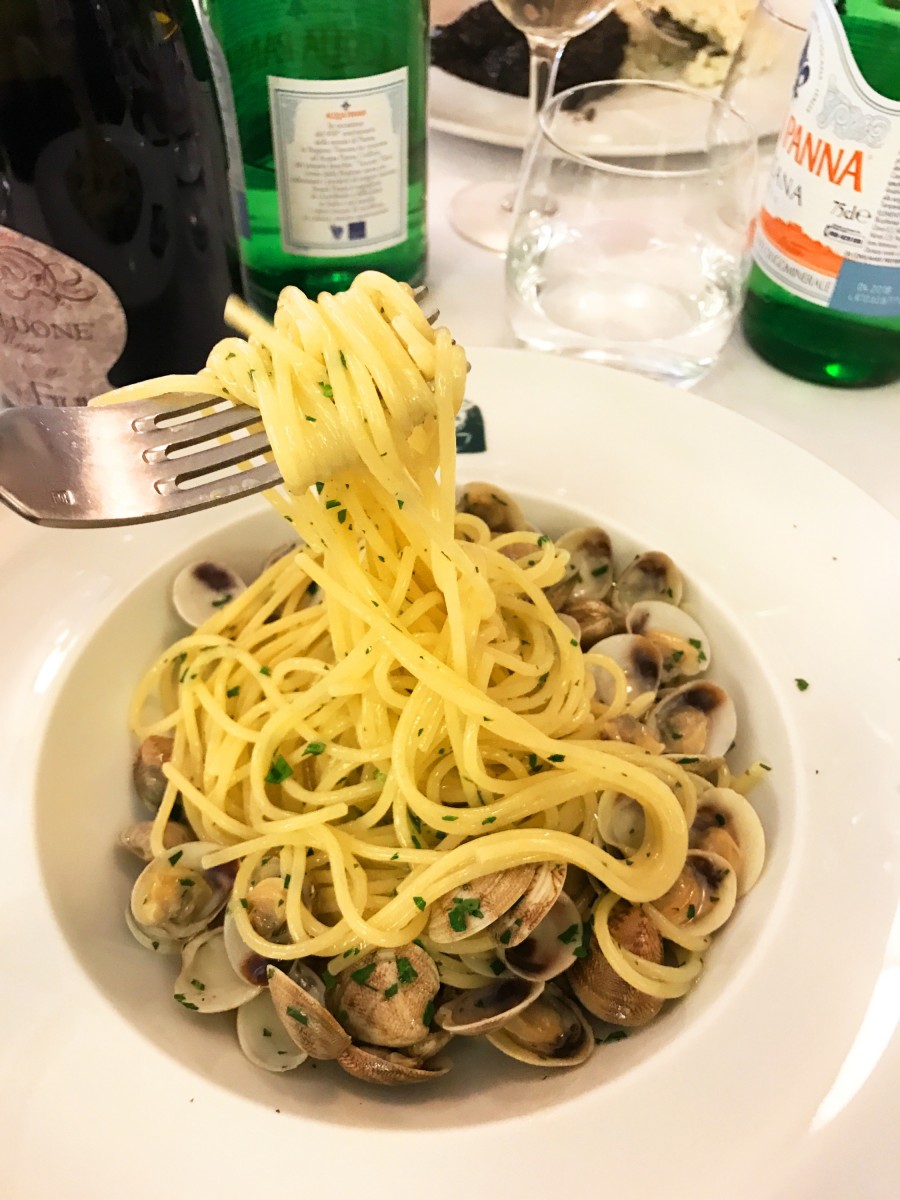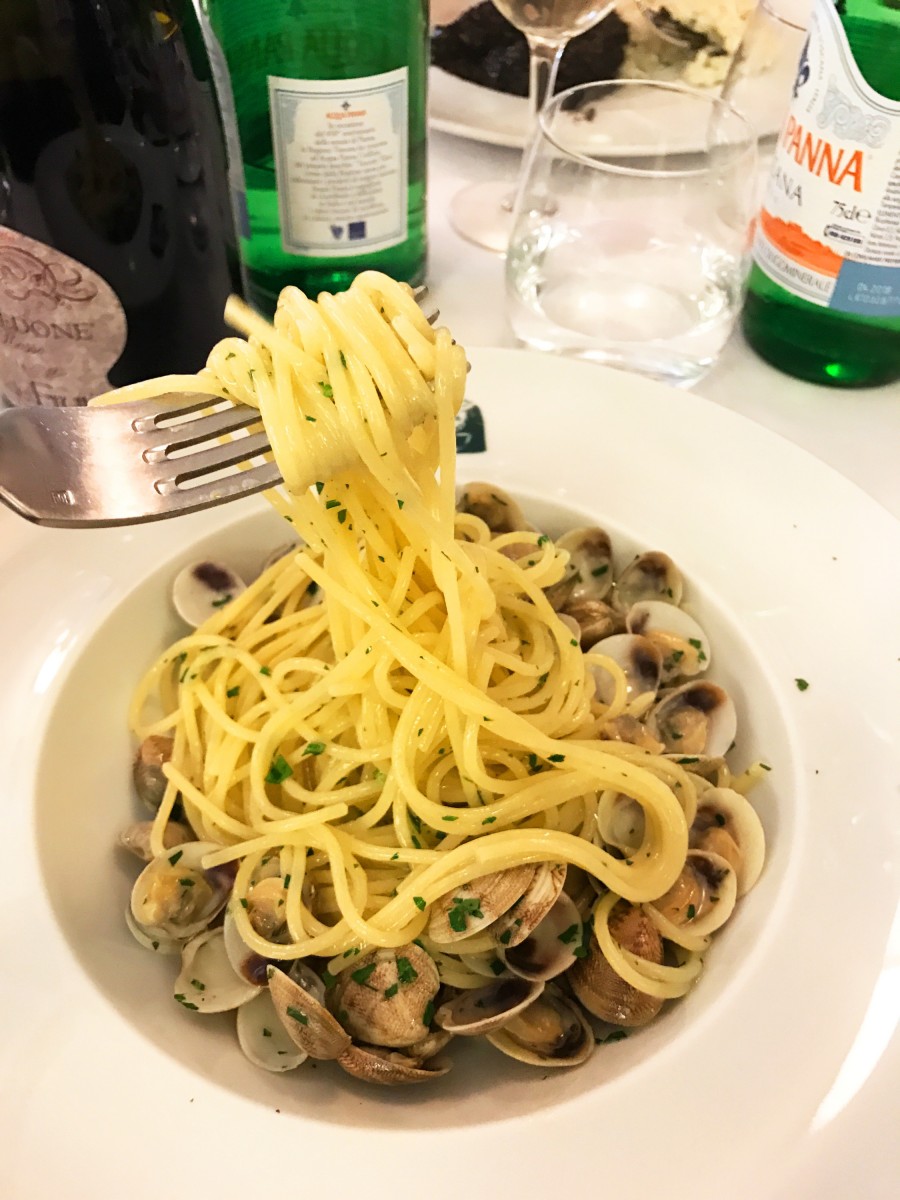 Spaghetti with clams
We also heard great things about Gatto Nero Restaurant, but we did not dine there ourselves.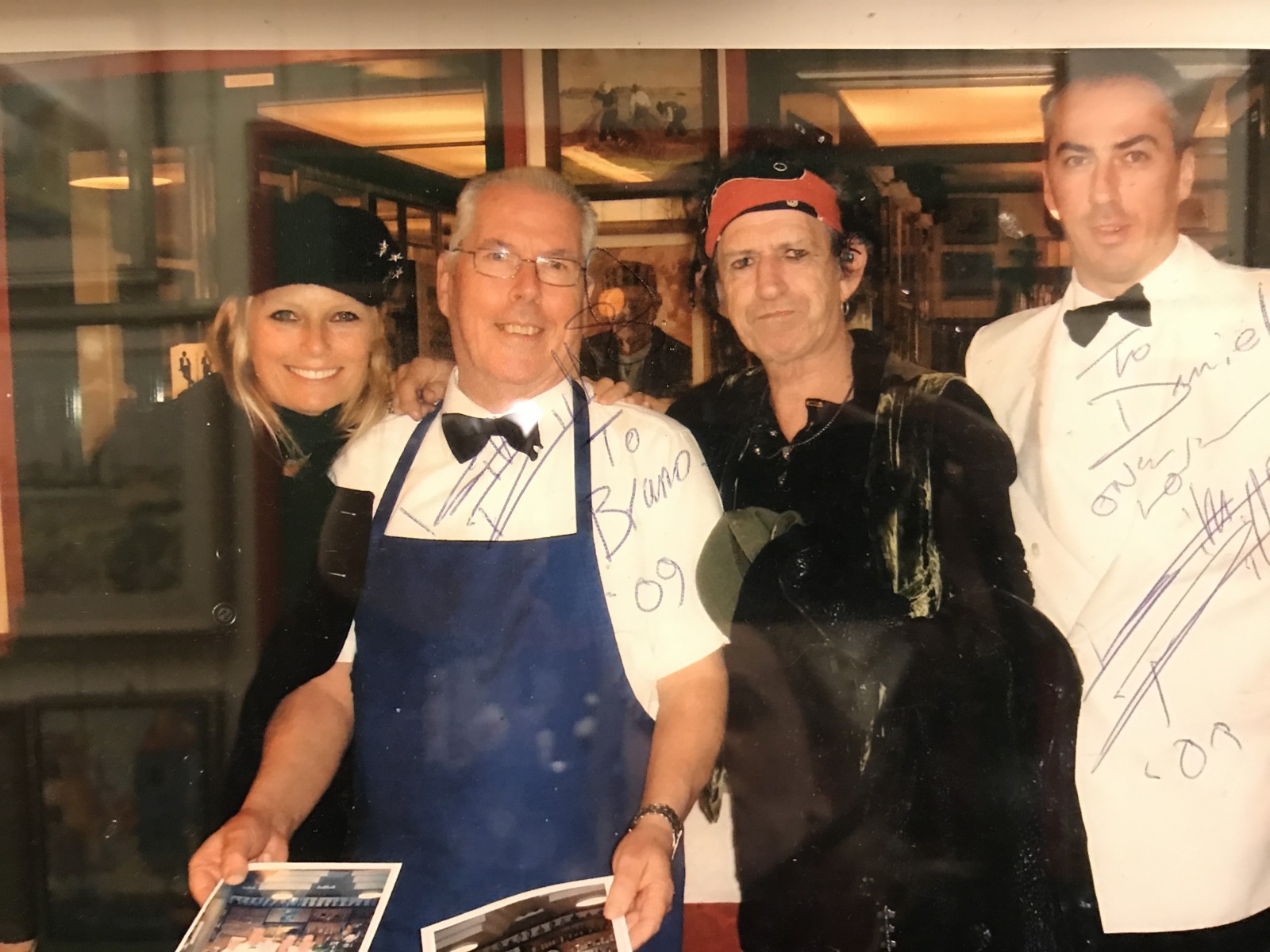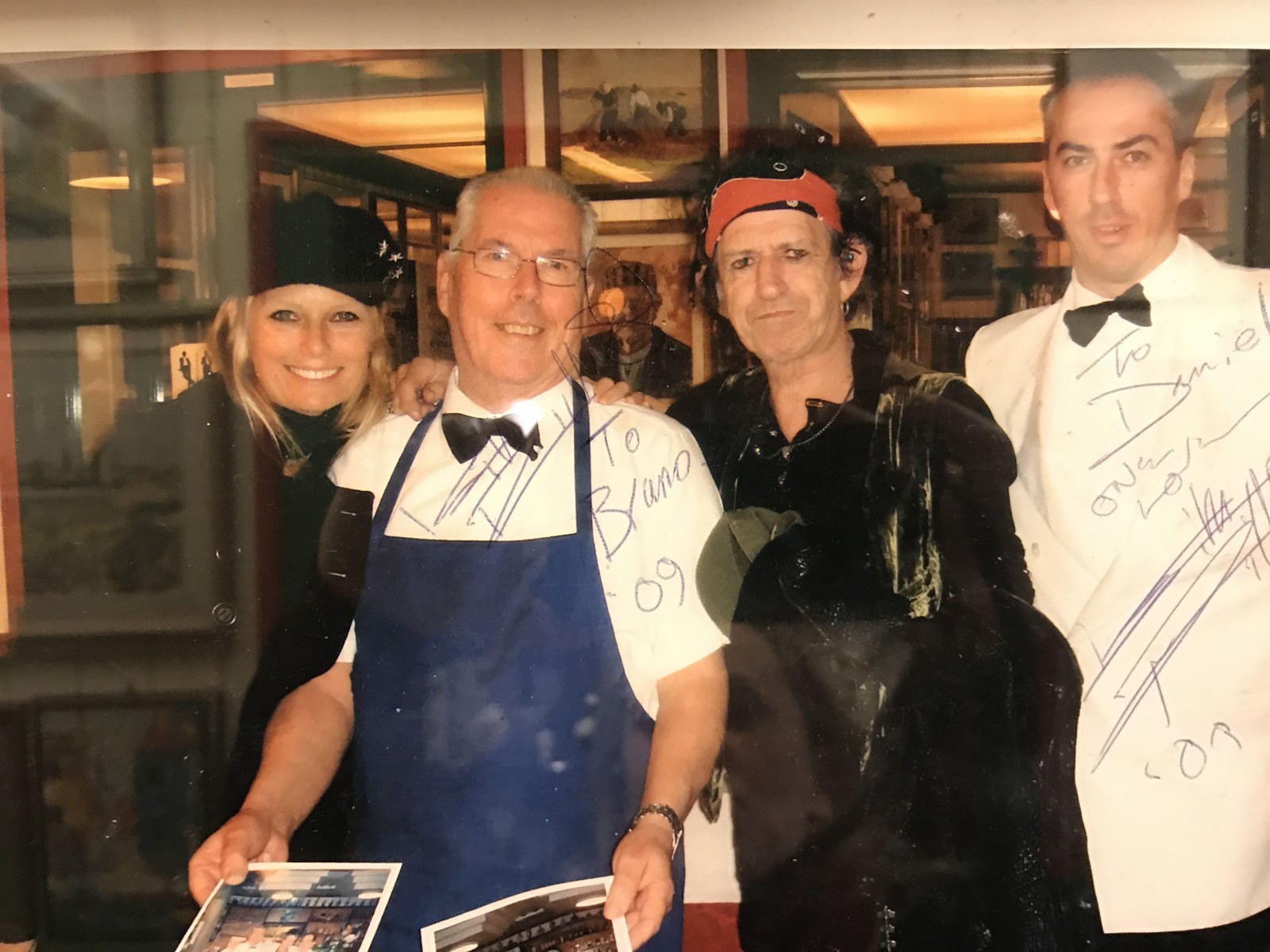 Picture of Rolling Stones guitarist Keith Richards on the wall at Trattoria da Romano
Be sure to check out the photographs on the wall near the bathrooms at Trattoria da Romano. They are a fascinating look at the history of this family owned restaurant and it's guests.
Via San Martino Destra 221, Burano – Venezia
Phone 041 730030
Via Giudecca, 88 – 30142 Burano (Venice Italy)
Tel. +39.041.730120