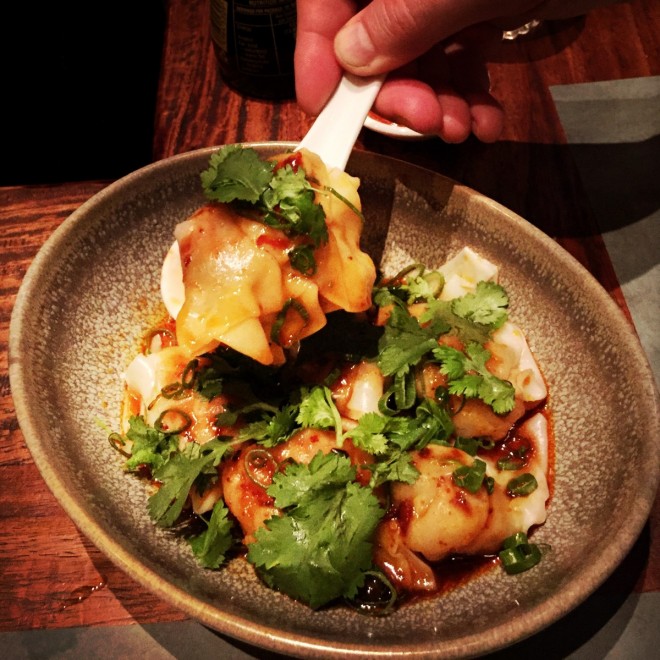 The house special: pork and asparagus wontons
Sydney is one of my favorite cities to visit and I always enjoy checking out the food scene when I'm there. But unlike New York or LA where reservations are essential if you want to dine a hot foodie spot, many of Sydney's of-the-moment restaurants don't take reservations at dinner. The last thing I want to do when I'm traveling is wait in a line for over an hour for a meal.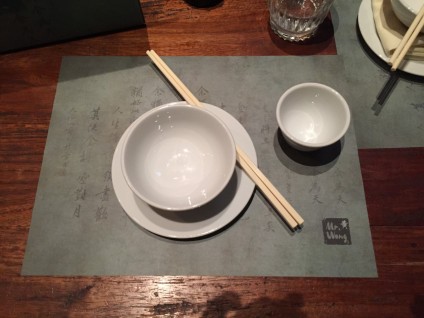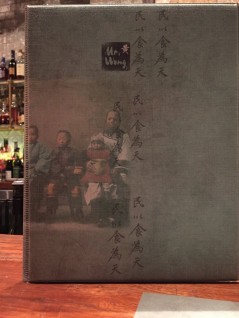 Solo diners can eat at the counter at Mr. Wong
Fortunately, Jonathan Fambart, the amazing concierge at the Park Hyatt Sydney, pointed out that many of these same restaurants do take reservations for lunch. So my husband and I switched our plans to make lunch the primary meal of the day. Jonathan got us a table at Mr. Wong, the contemporary Chinese restaurant run by the Merivale group.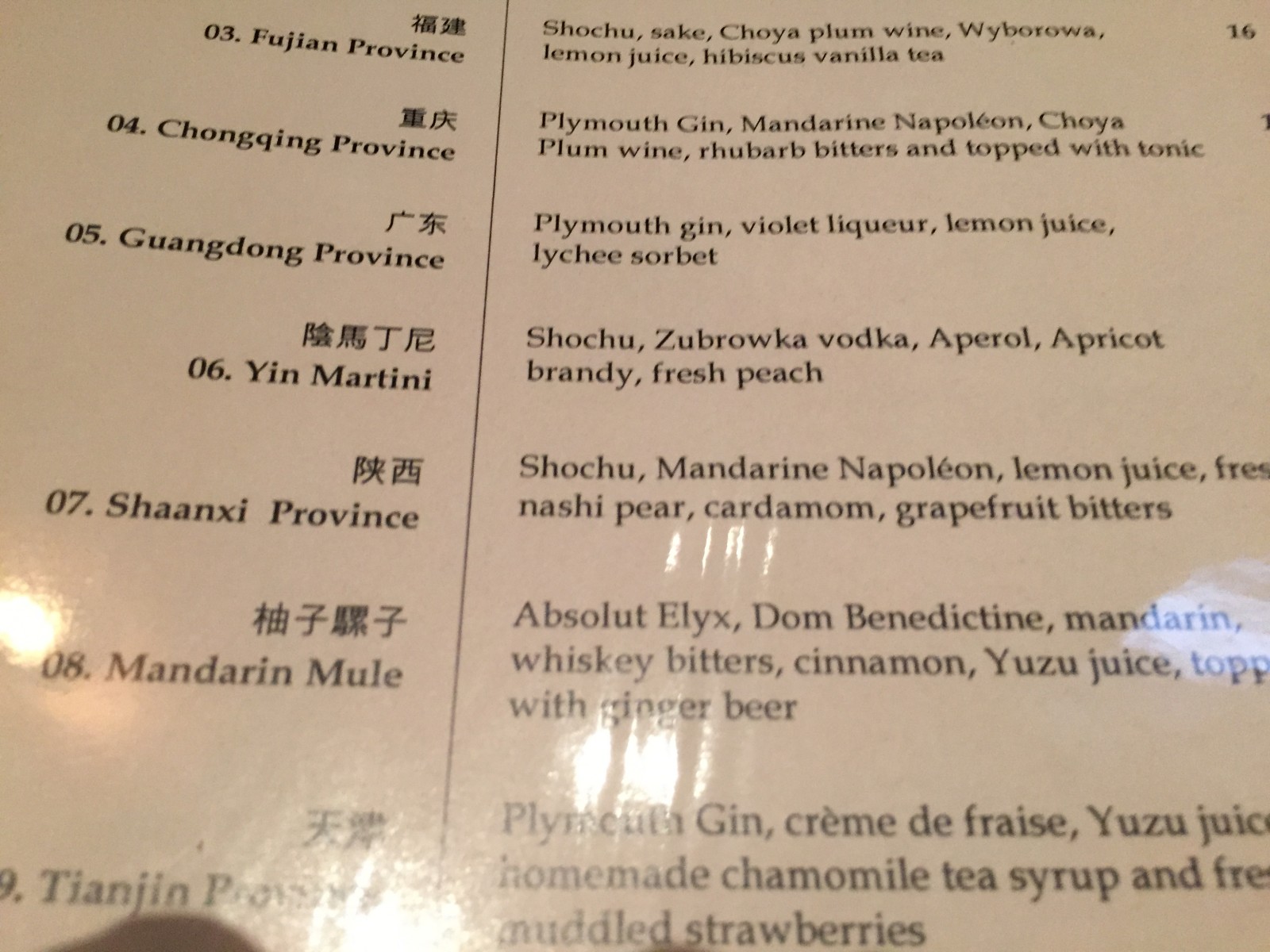 Craft cocktails at Mr. Wong focus on Shochu and fresh ingredients
While we had a table reserved, we opted to eat at the bar downstairs because it was slightly quieter. This is not a restaurant for serious conversation, as the brick walls and loft-like space make it rather loud. I started with a Yin martini made with shochu, vodke, Aperol, apricot brandy and fresh peach. It was not overly sweet and not Mad Men-strong, making it a nice choice for lunch.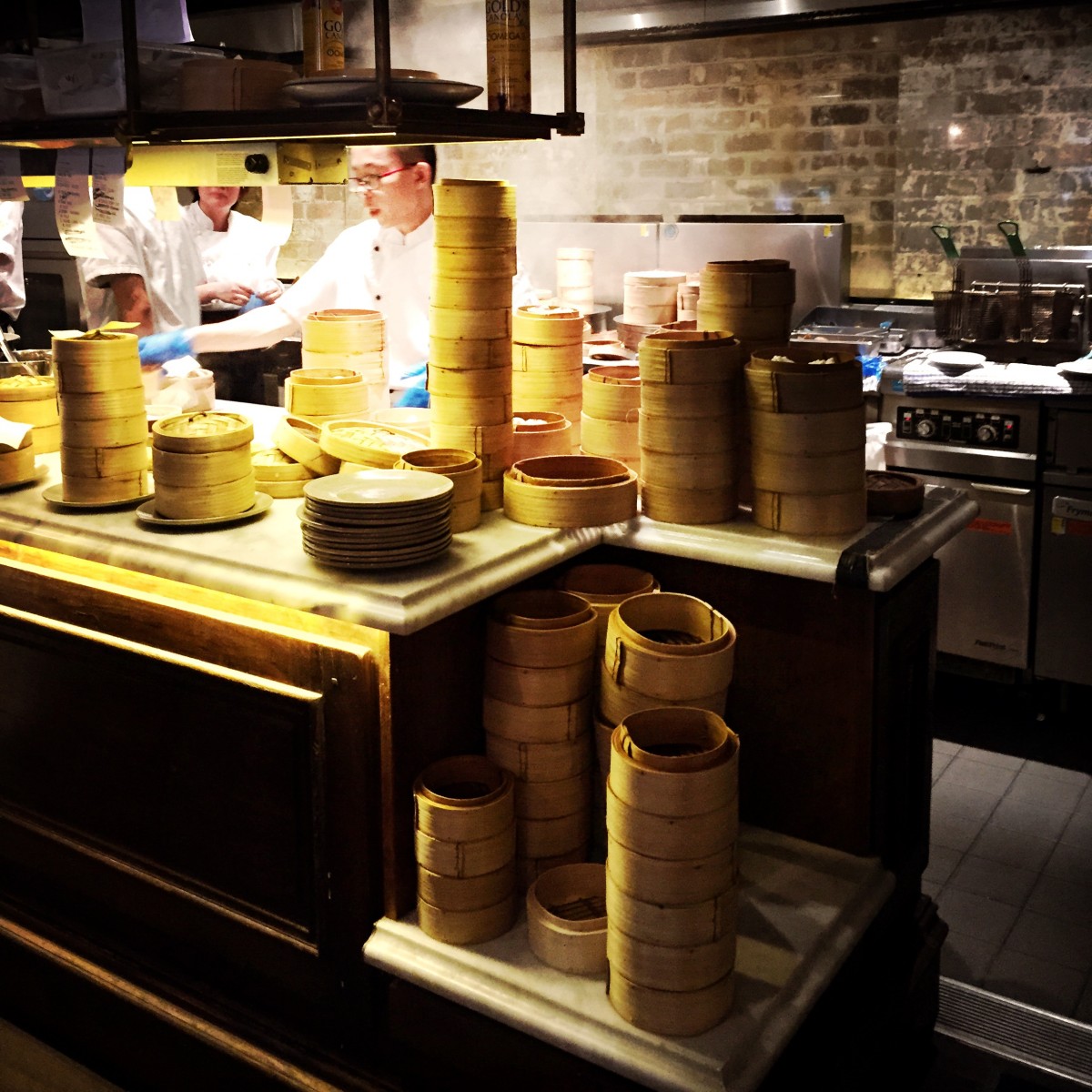 Dim sum being prepared in the kitchen at Mr. Wong
Dim sum is only available at lunch, and we ordered a few different things to share. I very much enjoyed the pork and prawn shumai (AUS $12). The duck spring rolls (AUS $12) were also a nice alternative to an entire Peking Duck.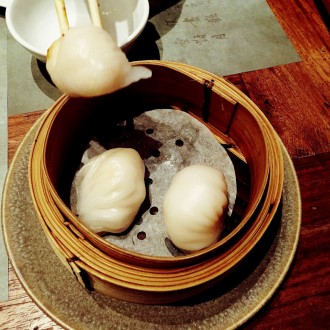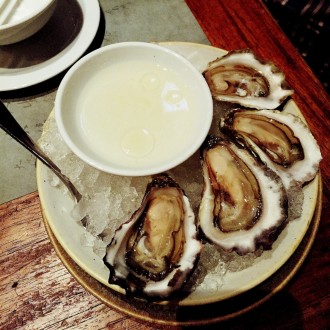 The oysters at Mr. Wong go for AUS $4 per piece
My husband very much enjoyed his rock oysters served drizzled with a ginger rice wine vinaigrette.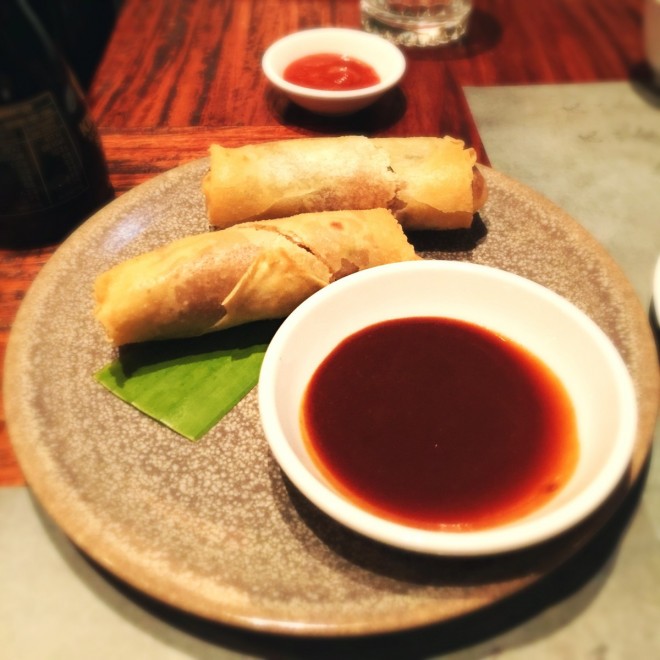 Duck Spring Rolls at Mr. Wong
There are also a wide variety of roast meats and live seafood on the menu at Mr. Wong, should you be in the mood for mud crab, rock lobster or a whole roast duck.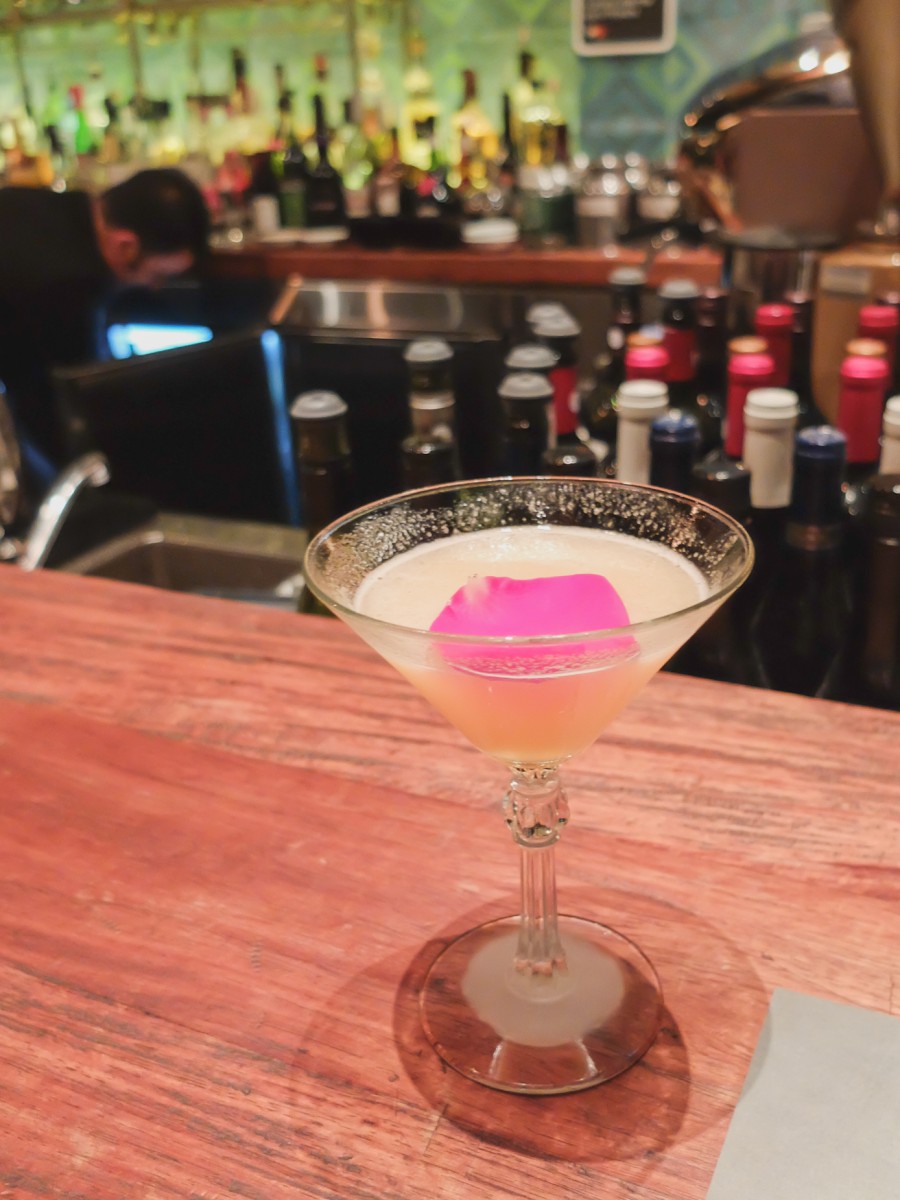 The Yin Martini at Mr. Wong
The atmosphere is stylish and the Central Business District location make Mr. Wong a popular spot for business lunches as well as dinners.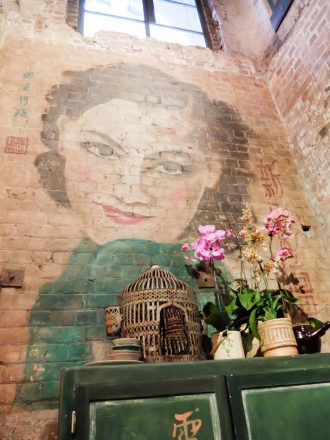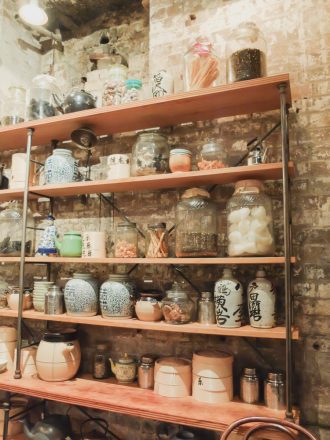 The decor is Cantonese contemporary chic
The standout dish of the meal was the special pork and asparagus wontons (I can't remember the price). They were exceptional and had the right amount of smokiness and heat. I was expecting the duck to the highlight of the meal but I can't stop thinking about those wontons!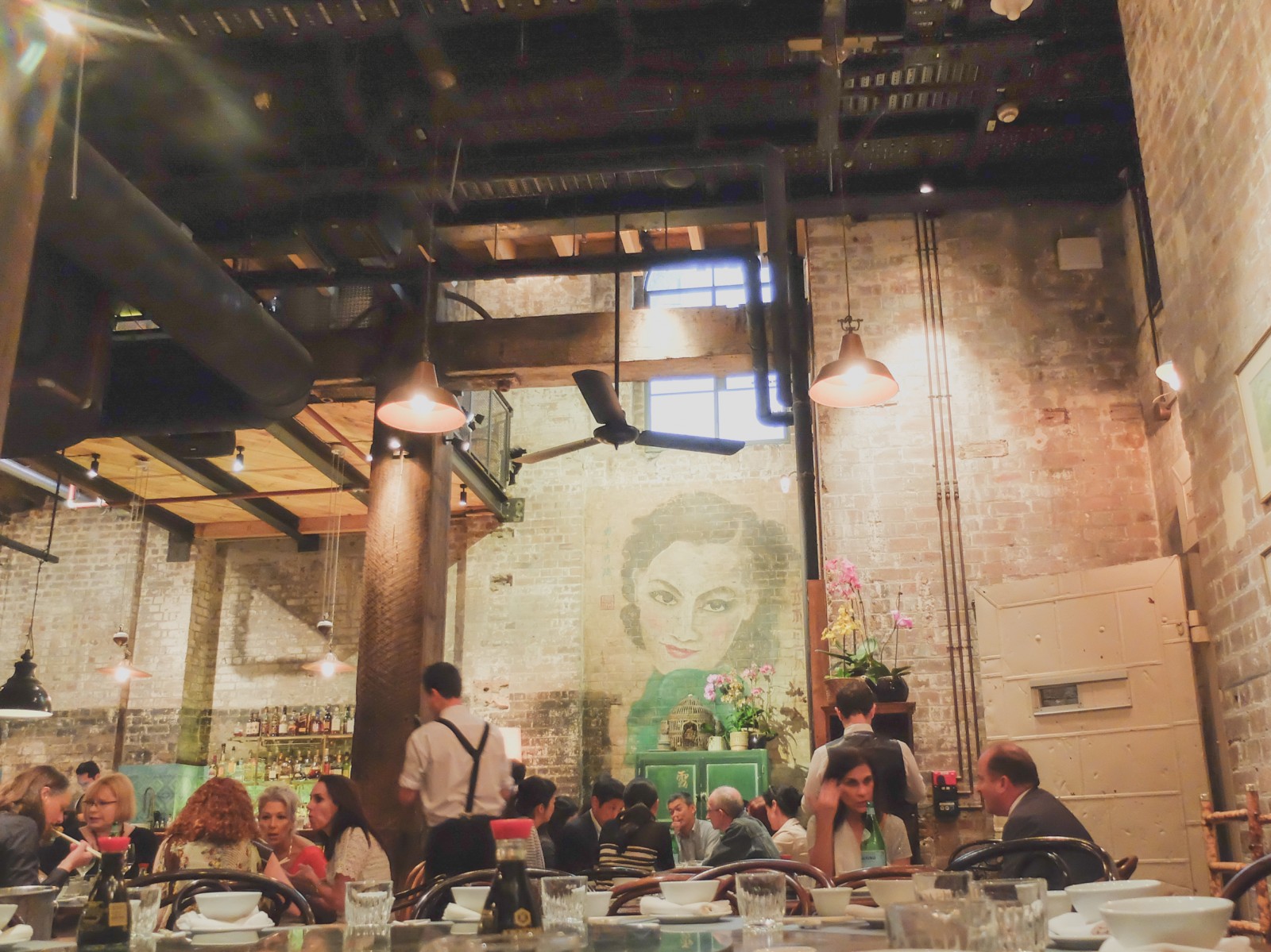 The downstairs dining room and bar at Mr. Wong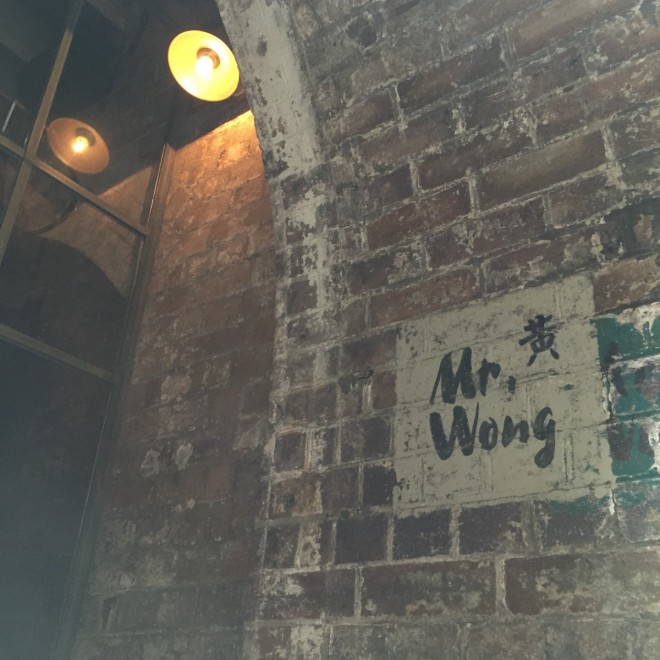 Mr. Wong exterior tucked away on Bridge Lane
If you don't want to wait for a table for dinner, head to Mr. Wong for lunch. The pork & asparagus wontons are not to be missed.
Address: 3 Bridge Lane, Sydney NSW 2000, Australia
Phone:+61 2 9240 3000
Hours:
LUNCH Mon – Sun 12:00pm – 3:00pm
DINNER Mon – Wed 5:30pm – 11:00pm
Thurs – Sat 5:30pm – 12:00am
Sun 5:30pm – 10:00pm
YUM CHA Sat – Sun 10:30am – 12:00pm