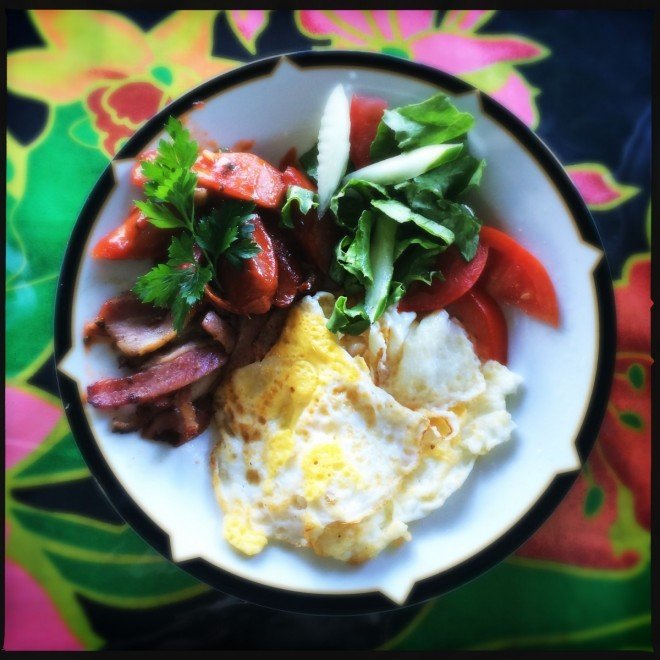 Creole Breakfast on a colorful table cloth at De Belle View
Some Caribbean restaurants are so atmospheric, they are worth visiting based on that alone. But when my driver in St. Lucia said his favorite place to eat in Soufriere was De Belle View Creole Restaurant, I knew I had to try it. De Belle View is open for breakfast, and we came after wandering around the local Soufriere market on a Saturday morning.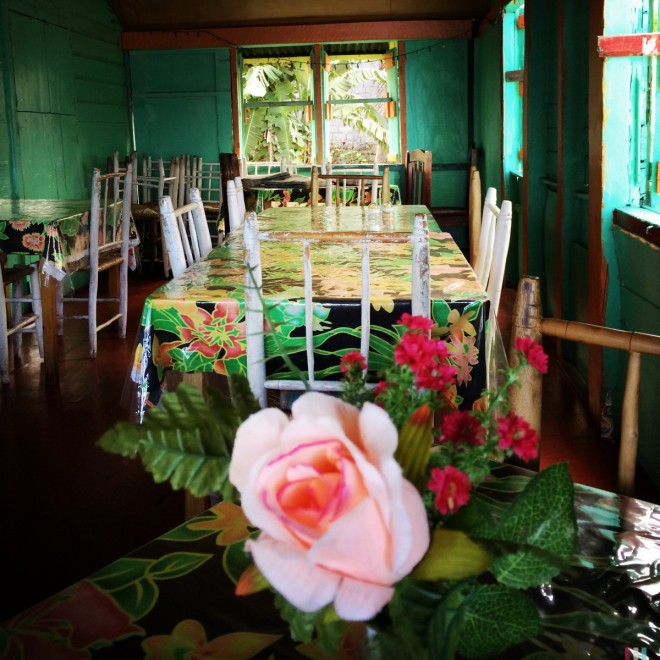 Morning at De Belle View Creole Restaurant
Breakfast isn't my favorite meal, and I don't think it is De Belle View Creole Restaurant's strongest. But it was the time I had available so I checked it out. The restaurant's interior is pure St. Lucian– and I loved it.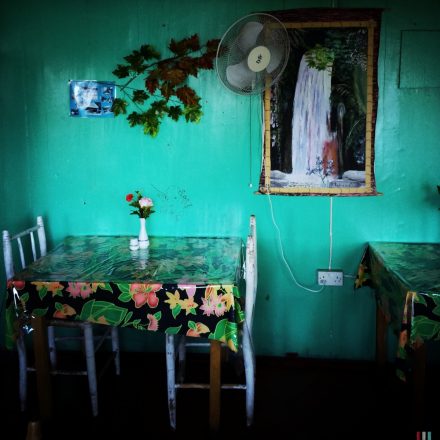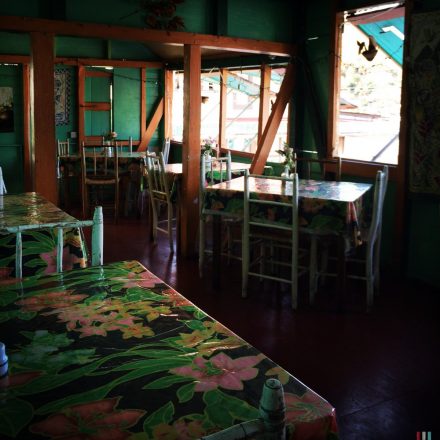 We were the first customers of the day at De Belle View
Located on the second story, with open slatted windows and fans circulating the air, De Belle View felt very authentic and catered to a mix of locals and tourists.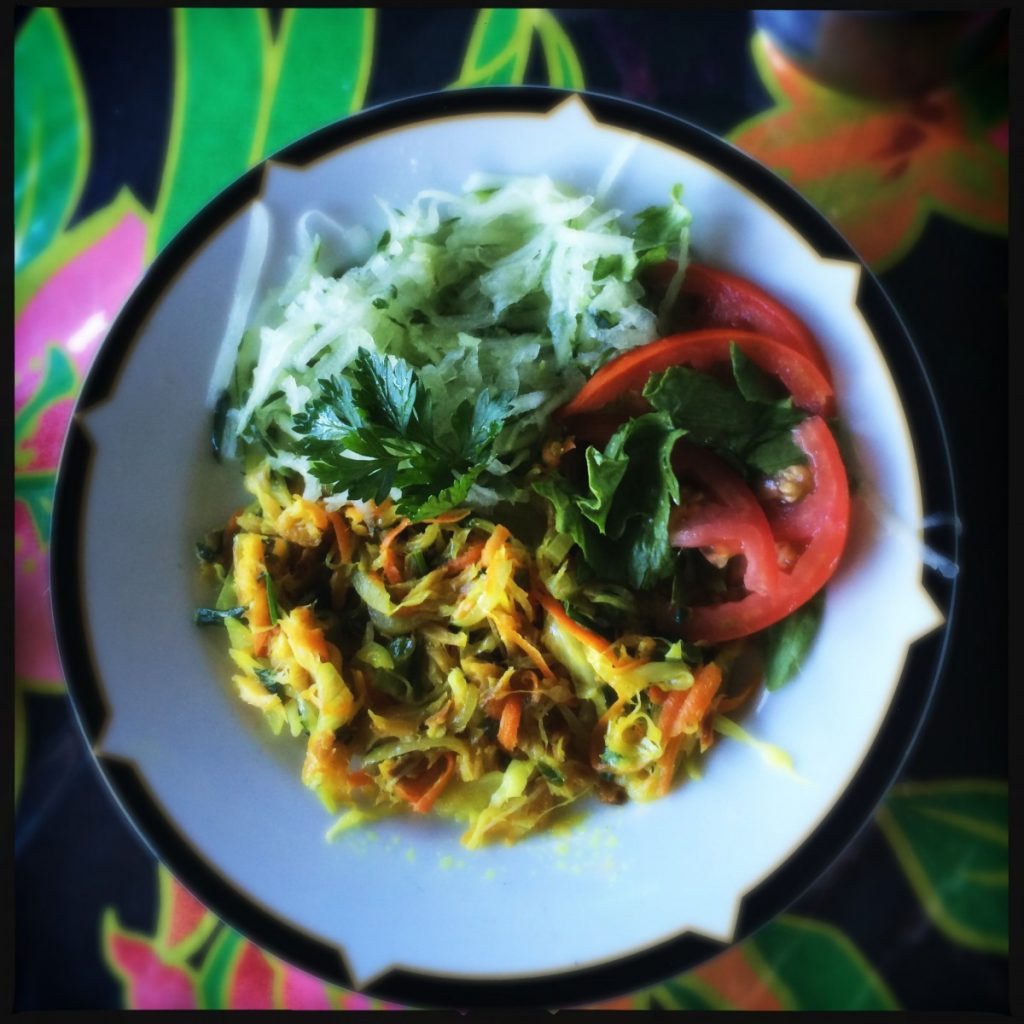 The typical Creole breakfast
My husband ordered the creole breakfast– which included salted mackerel and vegetables cooked in creole spices and was served with bread and cocoa tea.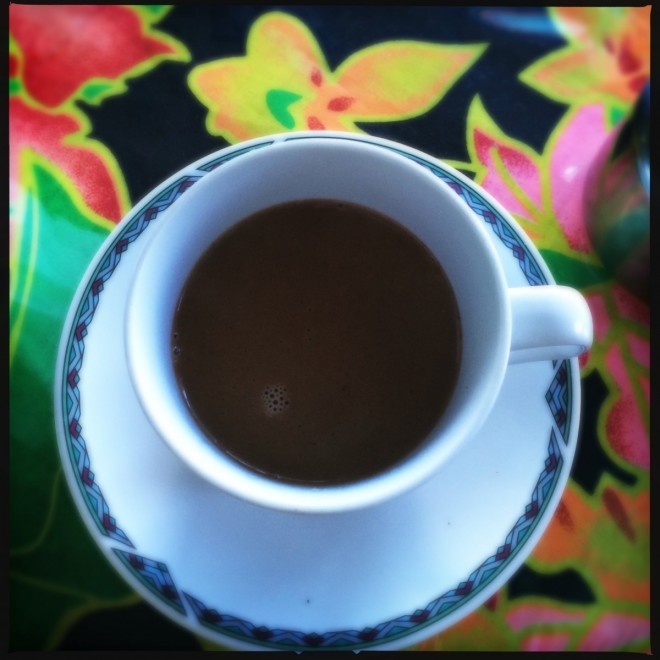 Cocoa tea at Waterfront De Belle View Creole Restaurant
Cocoa tea, which tastes like unsweetened hot chocolate, is the local breakfast drink and rather enjoyable. It's definitely worth trying. St. Lucia grows a lot of cocoa (so much that they export to American chocolate companies). Tasting how the locals enjoy it was a real treat.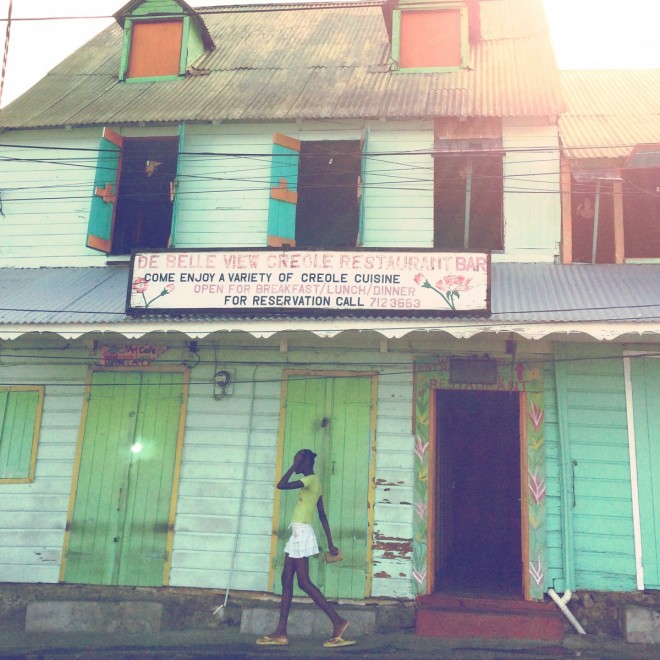 The Exterior of  Waterfront De Belle View Creole Restaurant
If I were coming to St. Lucia, I'd try this place for lunch instead of breakfast, since the menu options and Creole-ness are limited during the morning hours.

Waterfront De Belle View Creole Restaurant
Maurice Mason Street
St. Lucia
Phone +1-758-712-36-63