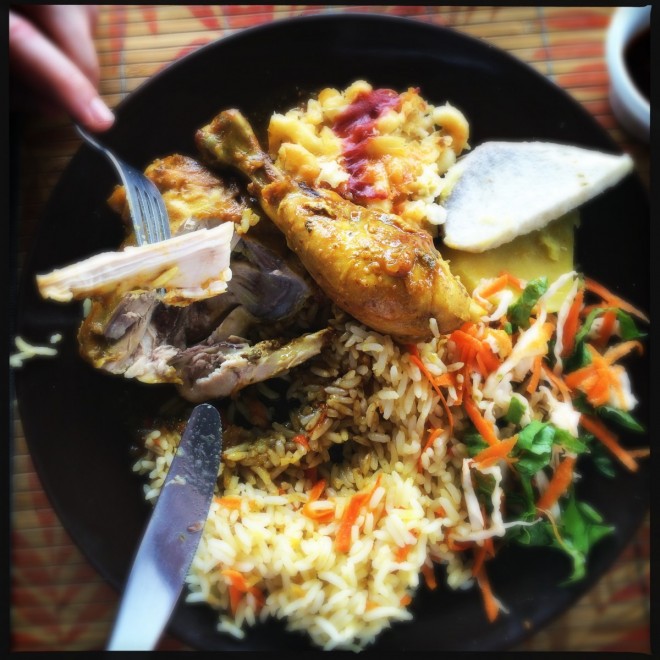 The Creole Bird was the standout dish at Petit Peak
When I'm on vacation, I always try to take the opportunity to leave the resort and dine at a local restaurant. During my recent trip to St. Lucia, my driver recommended having lunch at Petit Peak restaurant in Soufriere.
The restaurant's waterfront location and  incredible views sunset are enough alone to recommend it. But Petit Peak also has friendly service and tasty food. We came for lunch, and liked it so much we came back for dinner the following night.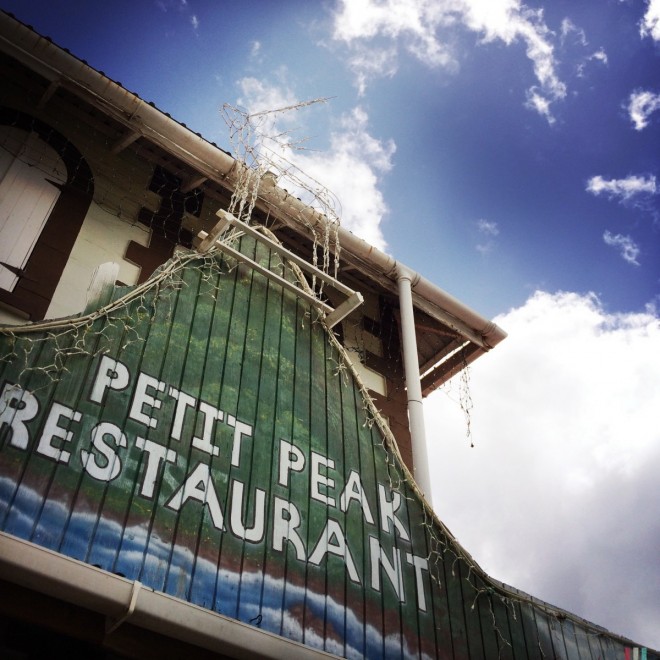 The roof of Petit Peak Restaurant
Petit Peak is the kind of place where the taxi from the hotel will cost you more than the meal– but it was a welcome change from hotel dining (and resort prices).
Left: tasty chicken wings Right: The Chicken Roti
Lunch was very reasonably priced (especially compared to the resort pricing where we were staying). We sampled a few Caribbean specialities. The chicken wings with creole BBQ were flavorful and tasty. The Chicken Roti wrap was good, but not as memorable as the Creole Chicken my husband ordered. That was the standout dish of the meal, and cost about $8.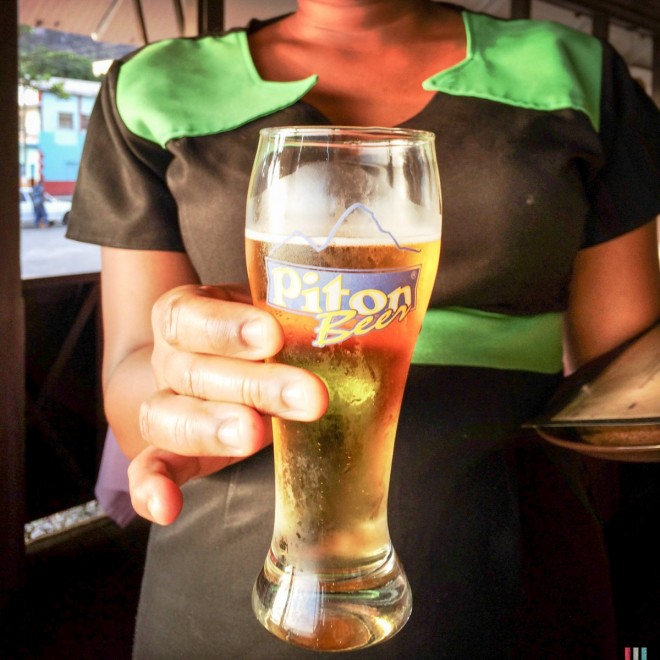 Wash everything down with a Piton Beer
We liked Petit Peak so much that we came back the next night for dinner, which I'd recommend because if you get one of the booths next to Soufriere Harbour, you have an incredible view of the Pitons at sunset.
Left: Caribbean Shrimp Right: Caribbean chicken with vegetables
The food is simple, and lunch was served with more local side dishes, but dinner comes with a pretty spectacular sunset. The service is friendly, and the bathrooms are clean. Petit Peak also has wifi, which is nice bonus in a local hole in the wall.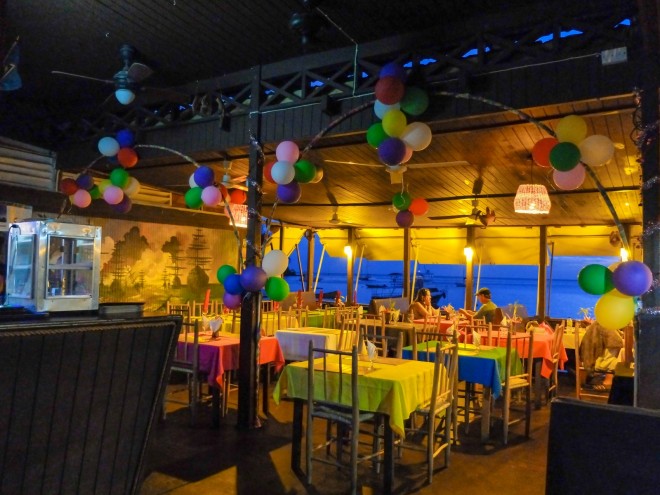 Interior of Petit Peak Restaurant at night
We also split a piece of chocolate cake which did not photograph well, but was most and delicious and paired nicely with the spectacular Soufriere sunset.
Sunset view from my booth at Petit Peak Restaurant in Soufriere
Petit Peak Restaurant
Maurice Mason St., Soufriere, St. Lucia
Telephone: +1 459 7838