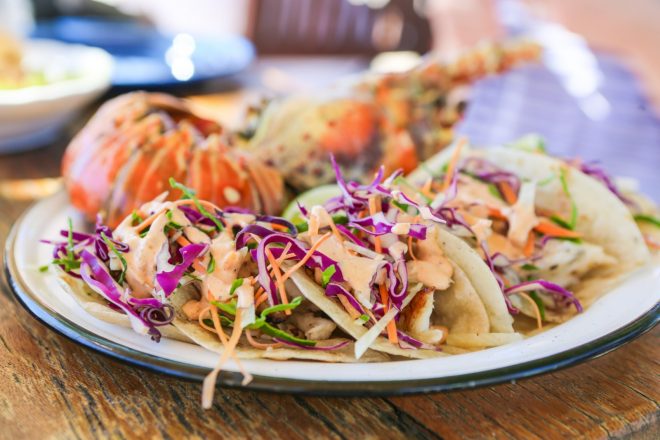 Warning: lobster tacos can be addictive
Who needs food trucks when you can eat at boat restaurant… right on the beach?
Carl Emberson, the General Manager of the St. Regis Punta Mita is a serious foodie. He imported his favorite empanada recipe from a hotel in Argentina and organizes food & wine festivals. He's also very, very creative and always wants his guests to have something new to experience.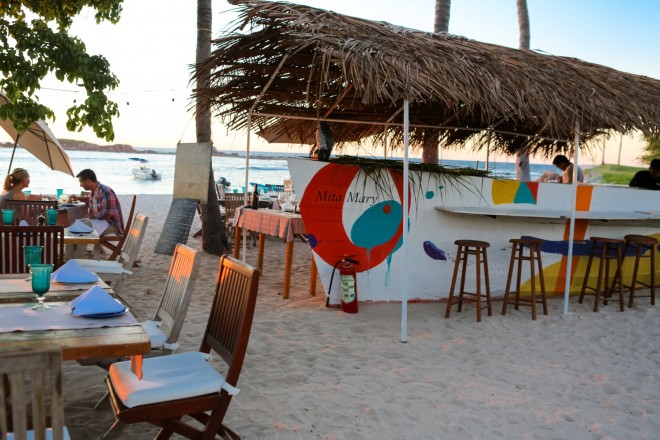 The Mita Mary
Since the St. Regis is surround by beach (and a Jack Nicklaus-designed golf course), there are no roads for food trucks. The solution is the Mita Mary, a repurposed boat turned pop up restaurant right on the sand.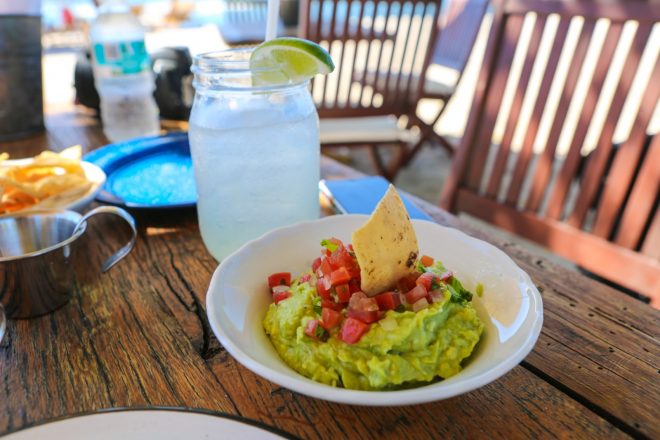 Guacamole and a margarita in Mexico's answer to a Mason jar
The vibe is of-the-moment yet laid back. You can plant your toes in the sand while ordering your fresh seafood grilled or transformed into tacos and other tasty bites. While I initially fell for the shrimp tacos, the lobster tacos, delicately laced with the right amount of spice quickly became a favorite.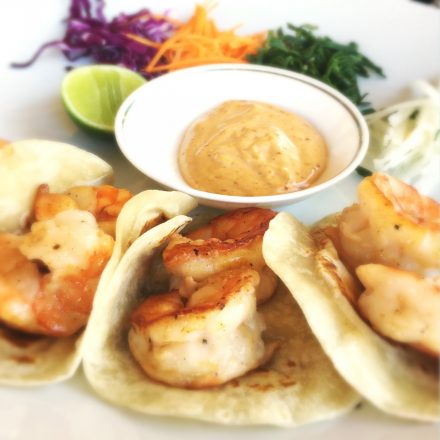 Behold: shrimp taco perfection.
The margaritas are great and the juicy Mexican limes elevate your bottle of Pacifico Cerveza and take the whole meal next level. Señor Emberson sure one upped the World's Most Interesting Man with this shipwreck bistro thing.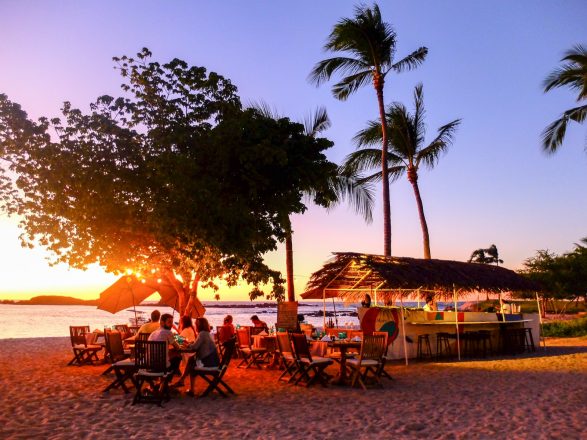 Spectacular sunset views at the Mita Mary
The Mita Mary has two dinner seatings. Book the earlier one if you want a prime location for stunning sunset views.
Fairy lights and great service make the Mita Mary both casual and romantic
Fairy lights strung from palm trees add to the atmosphere after dark.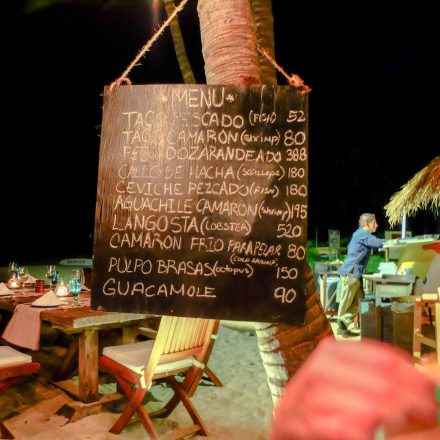 The octopus tacos weren't bad either
Even if you're not staying at the St. Regis, book a table for top notch service and a memorable meal. Tables are limited, and reservations are highly advised.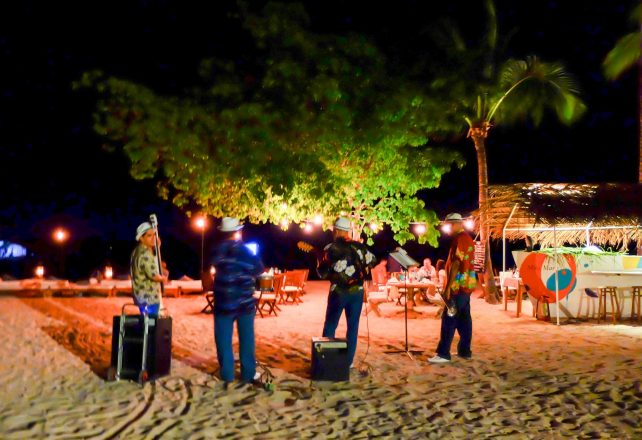 Live musicians at the Mita Mary
Mita Mary Boat Bistro at St.Regis Punta Mita Resort
Punta De Mita, Nayarit, Mexico
+52 329 291 5800
Disclosure: I was treated to my first meal at the Mita Mary. But it was so good I came back three more times on my own pesos.