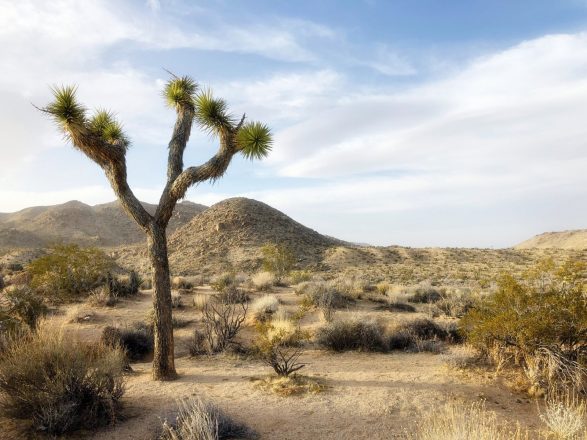 Golden hour at Joshua Tree National Park
Joshua Tree National Park is one of my favorite spots in California. It's high desert skies often feature gorgeous clouds, and the funky namesake town has an artsy vibe that attracts rock climbers, rock stars and everyone in between.
Sunrise in Joshua Tree
It's worth waking up early to catch a sunrise in Joshua Tree National Park. They can be serene and zen, or colorful and dramatic. It's a great place to see a supermoon.
Joshua Tree Cloud Lapse video
Joshua Tree features odd, slightly cartoonish landscapes. The oversized boulders near Skull Rock or Keyes View are  fun to climb on feel straight out of The Flintstones. Joshua Trees are not actually trees but instead yucca plants that bloom at odd angles and add a Dr. Seussian vibe. The sky is often populated by cumulus clouds that feel borrowed from The Simpsons.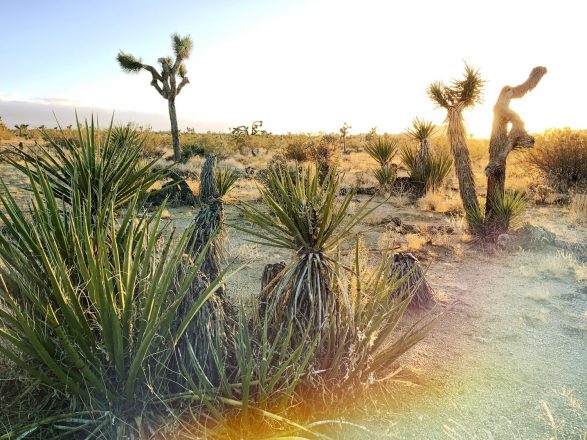 Joshua Tree's weird and wonderful desertscape
Joshua Tree's beauty is not the traditional majestic glory of Yosemite, nor is it the white capped mountainy goodness of Mr. Rainier National Park. It's an odd place where the the Mojave and Sonoran desert ecosystems intersect, and the result is weird and wonderful, and strangely beautiful. It's not for everyone. People either love the landscape or hate it. I'm smitten with it.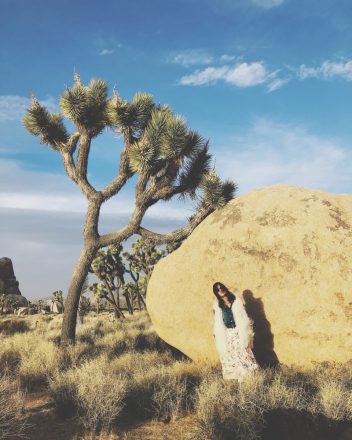 Desert light
Desert light is extremely flattering. Joshua Tree has pastel sunrises and vibrant sunsets and depending on the light can be very colorful or muted. The surreal landscape has been a longtime favorite shooting locations for album covers, music videos, fashion look books, and instagram influencers.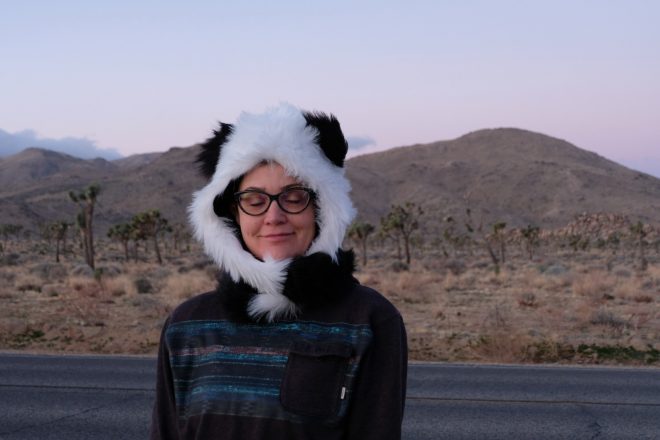 Desert mornings can be brisk
It's not unusual to see a band grabbing a drink at the Joshua Tree Saloon, or to spot a Vogue fashion photographer planning a shoot at the 29 Palms Inn. The great thing about desert weirdness is that everyone seems to belong in Joshua Tree. It's the only National Park I've visited where I've spotted a model on the side of the road wearing a red gown and thought, "that works here."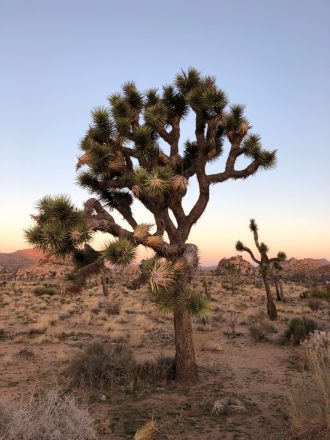 Joshua trees (Yucca brevifolia)
Joshua Tree is a user-friendly National Park and a lot of it's cool things to see are easily accessible, such as Skull Rock.
Colorful Sunrise in Joshua Tree National Park
There are campgrounds in the National Park, but no lodge. Fortunately there are a slew of motels, hotels, and AirBnbs in the surrounding area. If you are planning a trip, be aware they book up during peak times, especially the weeks around Coachella.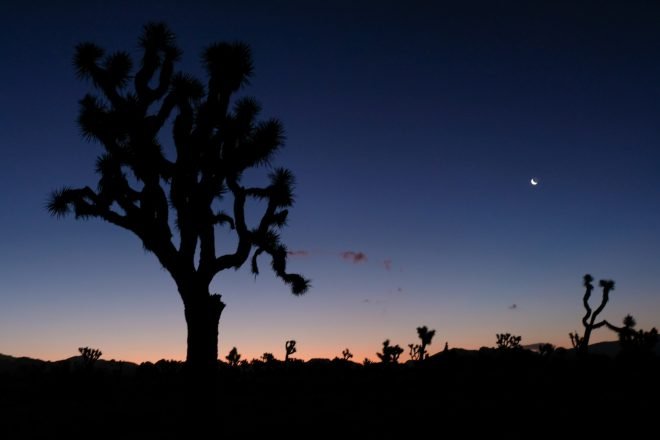 Crescent moon and Joshua Trees at first light
It's also possible to do a day trip to Joshua Tree if you're staying in the low desert communities nearby including Palm Springs and Palm Desert.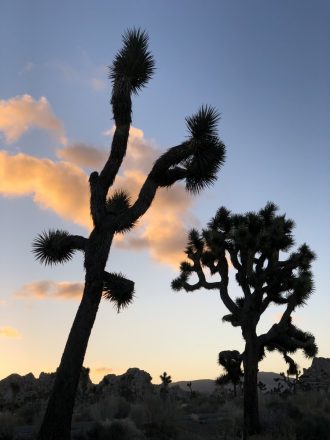 Pastel clouds and Joshua trees
Deserts can be extremely windy and cold at times, so be sure to wear layers if you're planning a visit.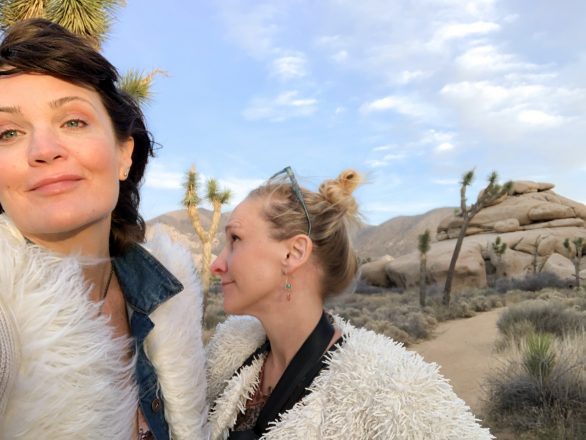 Obligatory selfie in Joshua Tree National Park
Mailing Address:
74485 National Park Drive 
Twentynine Palms, CA 92277-3597
Phone:
(760) 367-5500