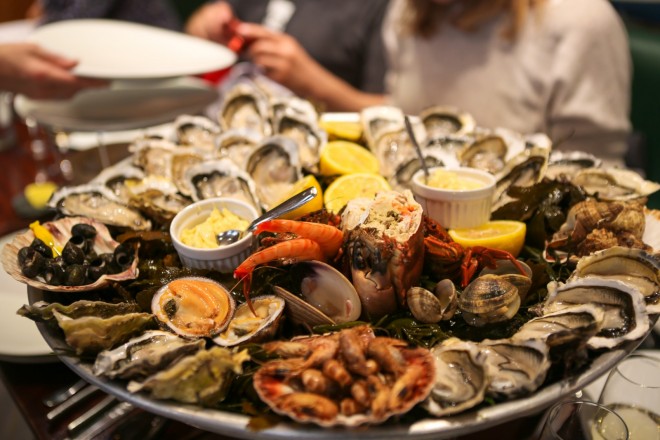 The shellfish plate at L'Ecailler du Bistrot
Looking for a great oyster bar in Paris? Head to rue Paul Bert in the 11th. There is Bistrot Paul Bert just down the street, and the unpretentious maritime-themed L'Ecailler du Bistrot, which has combines classic French ambience with excellent seafood.
Plateau de Fruits de Mer Time Lapse at L'Ecailler Du Bistrot Paris, France
It's all about the seafood here. While my crab and scallop allergy kept me from the shellfish platter, my friends devoured it over the course of an hour.
One of L'Ecailler du Bistrot's maritime-themed rooms
The fresh oysters from Normandy and Brittany, cockles and various other crustaceans all received rave reviews from my friends. The sole muniere was a standout, as was the half lobster served with frite, and the linguini with clams.
The half-lobster at L'Ecailler du Bistot
The entire meal was complemented by a few bottles of reasonably priced (for Paris) wine from the menu.
The oysters are ready for their close-up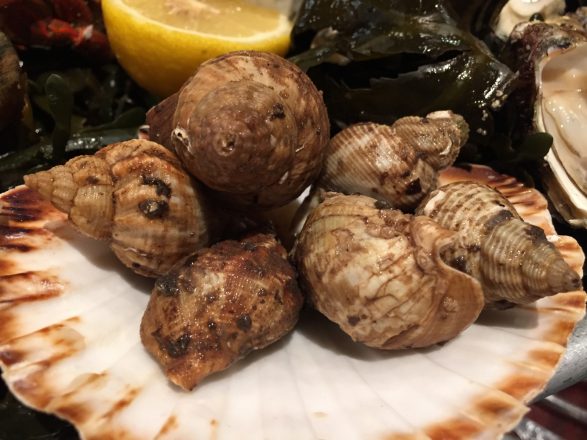 The empty shells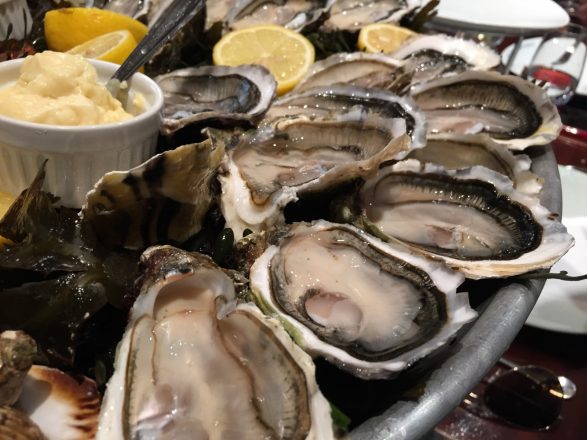 Oysters on the half shell
Linguini with clams
This was a meal I had absolutely no expectations about, and wound up one of my favorites of the trip. The cozy atmosphere and good service did not hurt.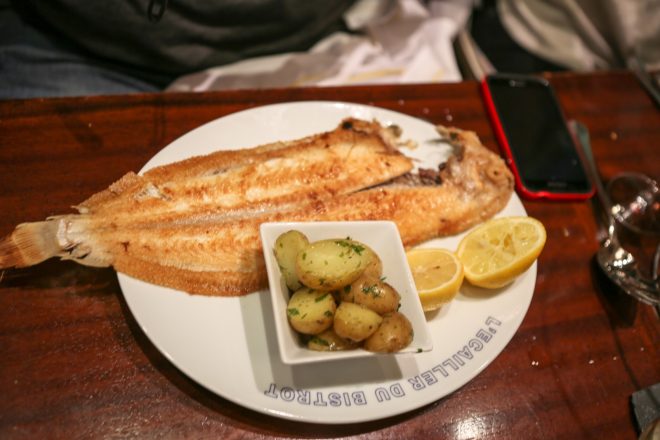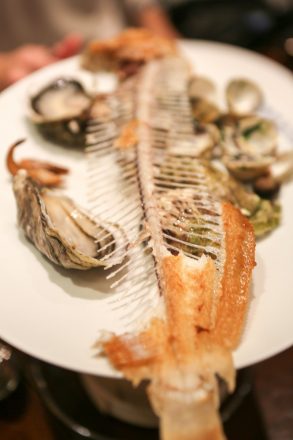 The Sole Muniere (before and after)
No doubt– L'Ecailler du Bistrot is a seafood standout.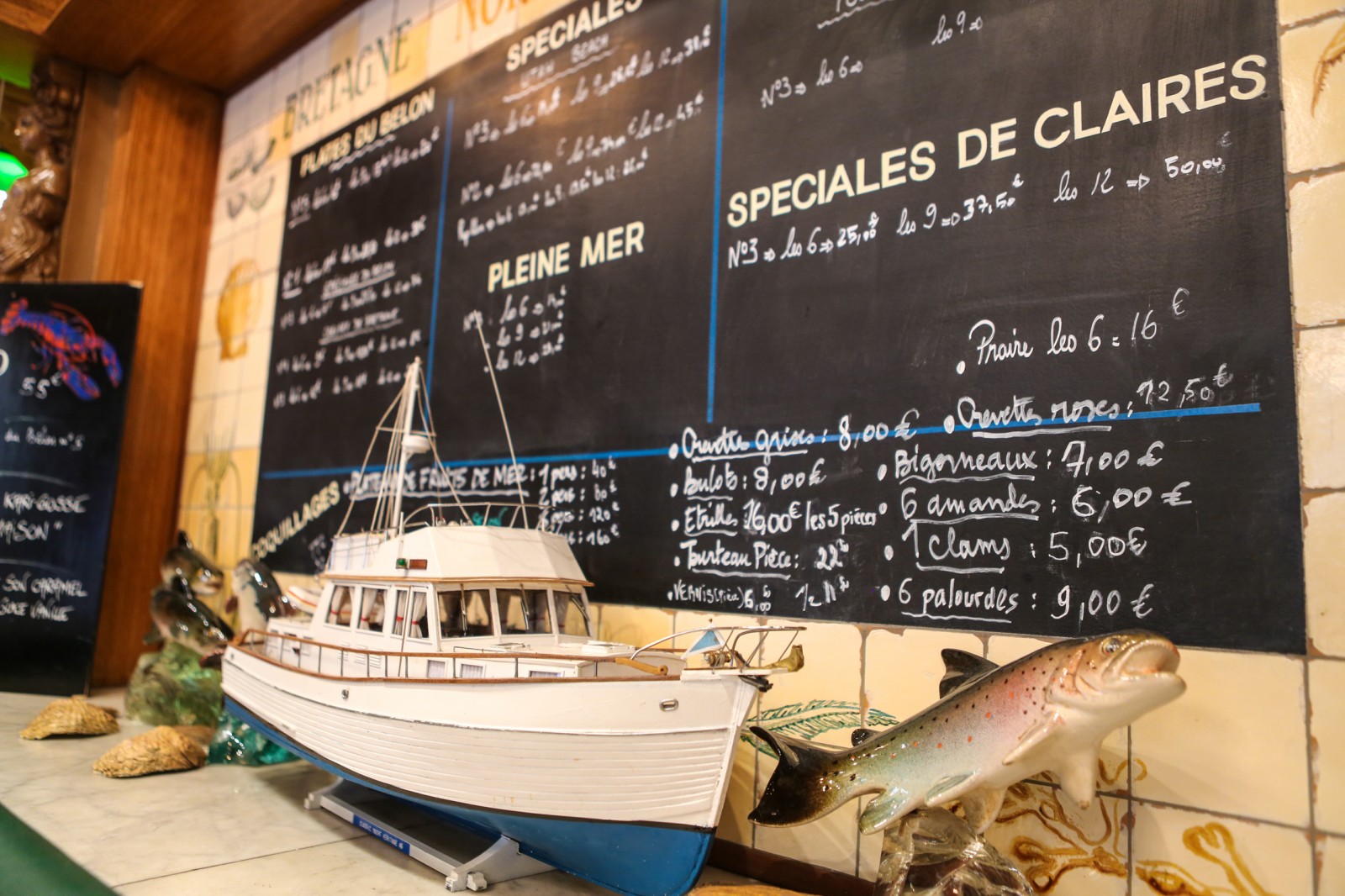 L'Ecailler du Bistrot
phone +33 1 43 72 76 77
Opening hours:
Monday-Friday, noon to 14h30 and 19h30 to 23h
Closed Sundays & Mondays