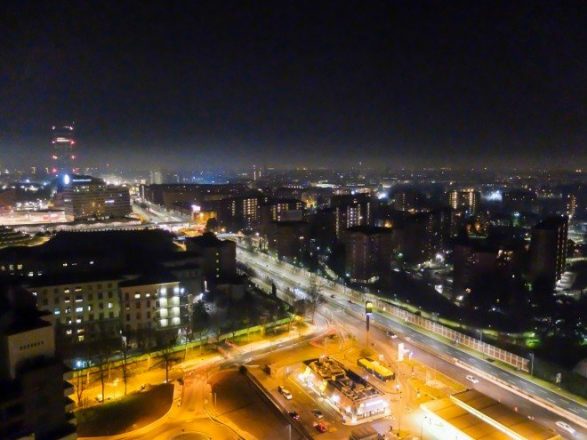 The view from the terrace at Unico
Here's the thing about dining at restaurants with Michelin stars… you don't fill up from what you order.  You get full by eating all the interim courses that come in between. Chef Fabio Baldassarre's Unico Milano is no exception. Located on the at 20th floor of the WJC Tower, Unico comes with sweeping views overlooking an industrial suburb of the city.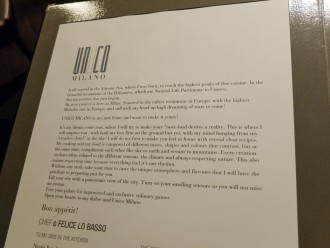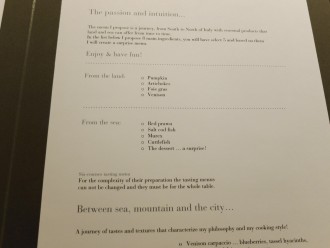 Unico Milano's Dinner Menu
Unico's tasting menus run 90 Euros for four course or 120 Euros for six courses. Tasting menus are for the whole table. If you prefer, ordering a la carte is also an option.  We went for the four courses, which felt more like 8 after the amuse bouche, pre-dessert and palate cleansing snacks in between.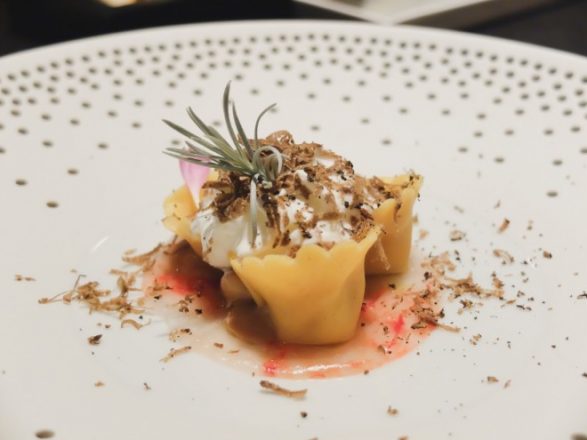 This tortellini was delicious and creamy
The meal started with venison carpaccio served with blueberries, tassel hyacinths, sour cream and shock of cold foie gras ice cream. It was interesting but venison isn't my protein of choice. I was delighted by the bonus course that wasn't fully described to me but was served in an egg with a light sprinkling of caviar.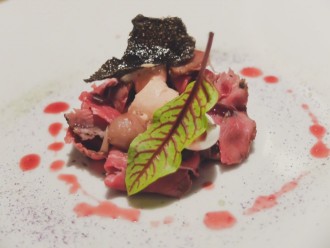 Venison carpaccio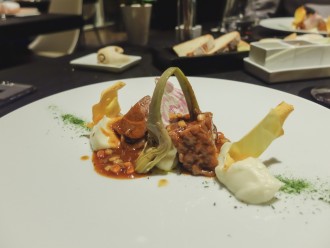 Veal cheek casserole
The second course was the standout for me: house made fresh chick pea tortellini pasta served with red prawn, buffalo mozzarella mousse and black truffle. If ordering a la carte, I would have ordered this dish for my entree for Euro 28 and skipped the veal entirely.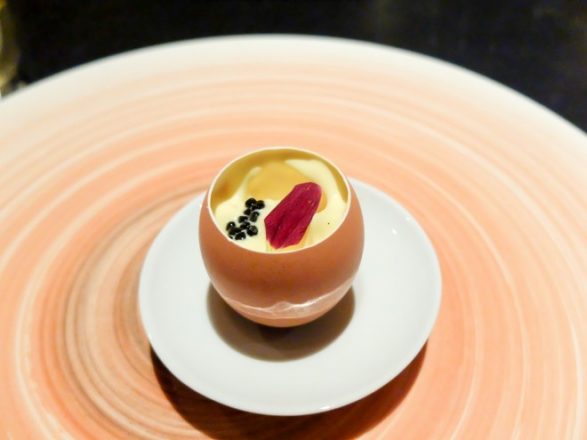 One of the courses between courses, featuring caviar in a delicate egg mousse
I was underwhelmed by the veal cheek casserole made with celeriac cream and artichokes. It wasn't appealing visually and the texture was off-putting. Service as top notch and sweeping as one would expect at a Michelin starred restaurant, and there is an excellent wine list. But the atmosphere is cold and non-romantic.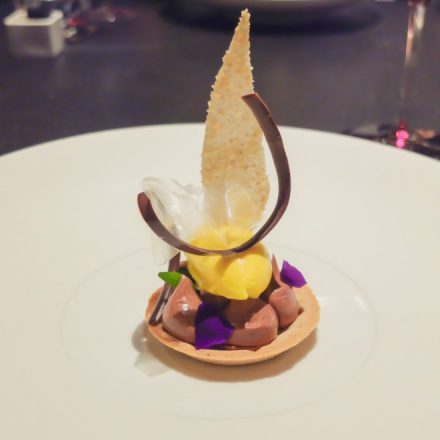 Hazelnut Sablè for dessert
For dessert, we were served hazelnut sablè, with dark chocolate cream and mango ice cream, It was not overly sweet and delicious although a bit cold for a winter's night.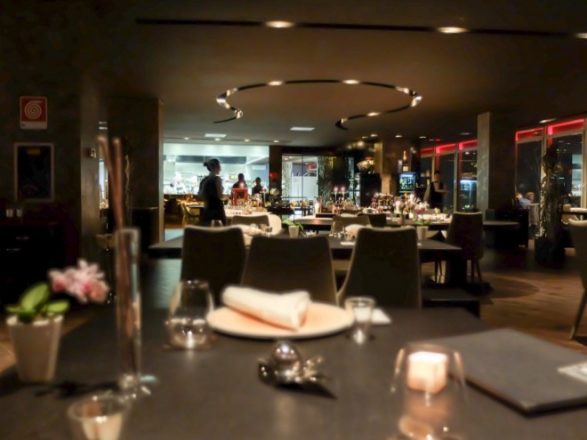 The dining room at Unico Milano
In a city filled with charming views and great food, I don't think Unico Milano is worth the 20 minute taxi ride from the city center. It's better suited for business meals on expense accounts for foodies already in the Portello Area.
Address: Viale Achille Papa 30