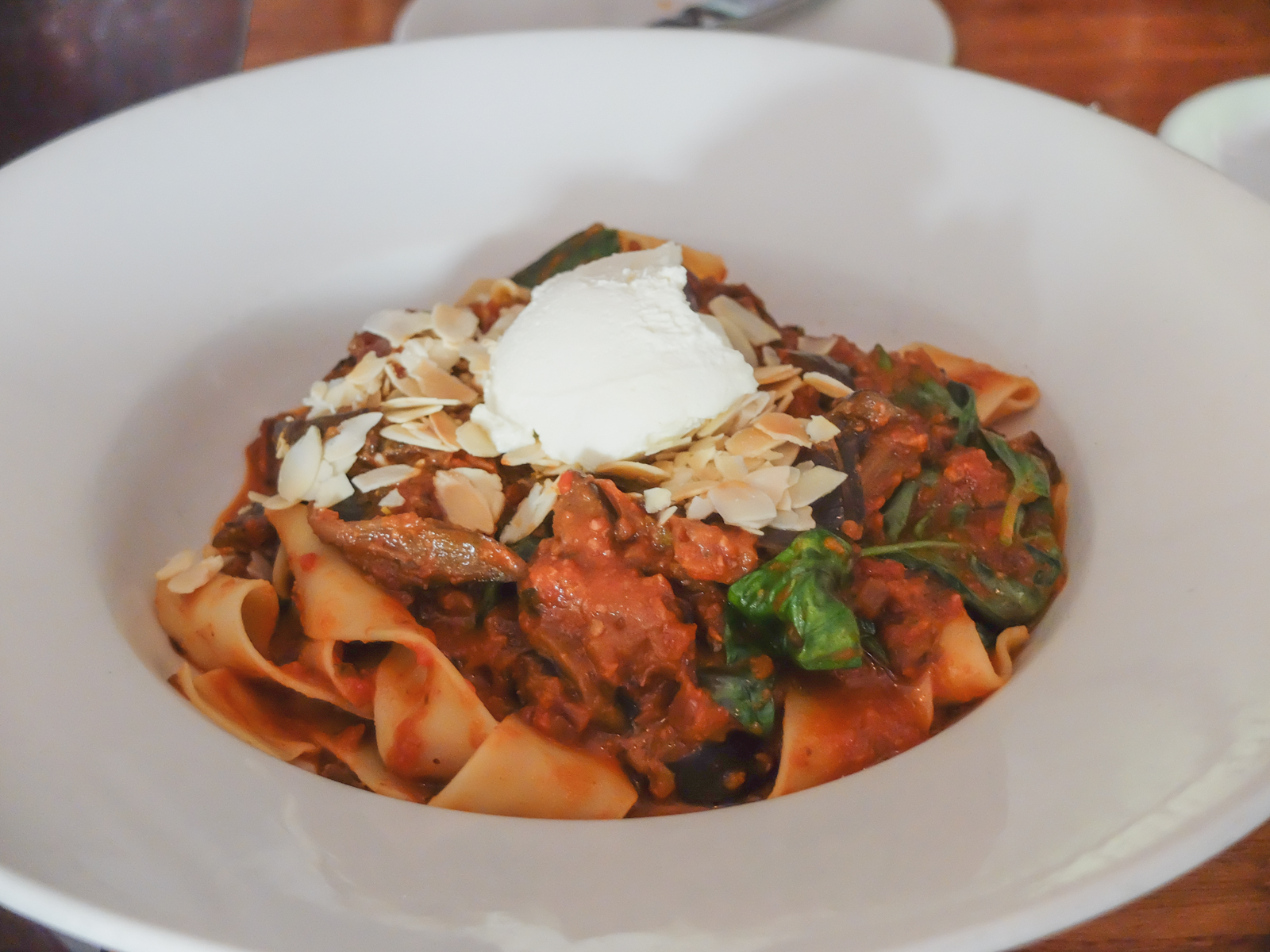 Cicciolina has a great lunch special: Pasta of the day + a glass of Wine for A$29.50
One of my favorite things about visiting St. Kilda is checking out the ever-changing restaurant scene. On my recent trip, I decided to try Cicciolina Restaurant and Back Bar. According to the restaurant's own website, Cicciolina's has been a "St. Kilda Institution since 1993." Despite Cicciolina's long running presence in the area, the restaurant was still new to me.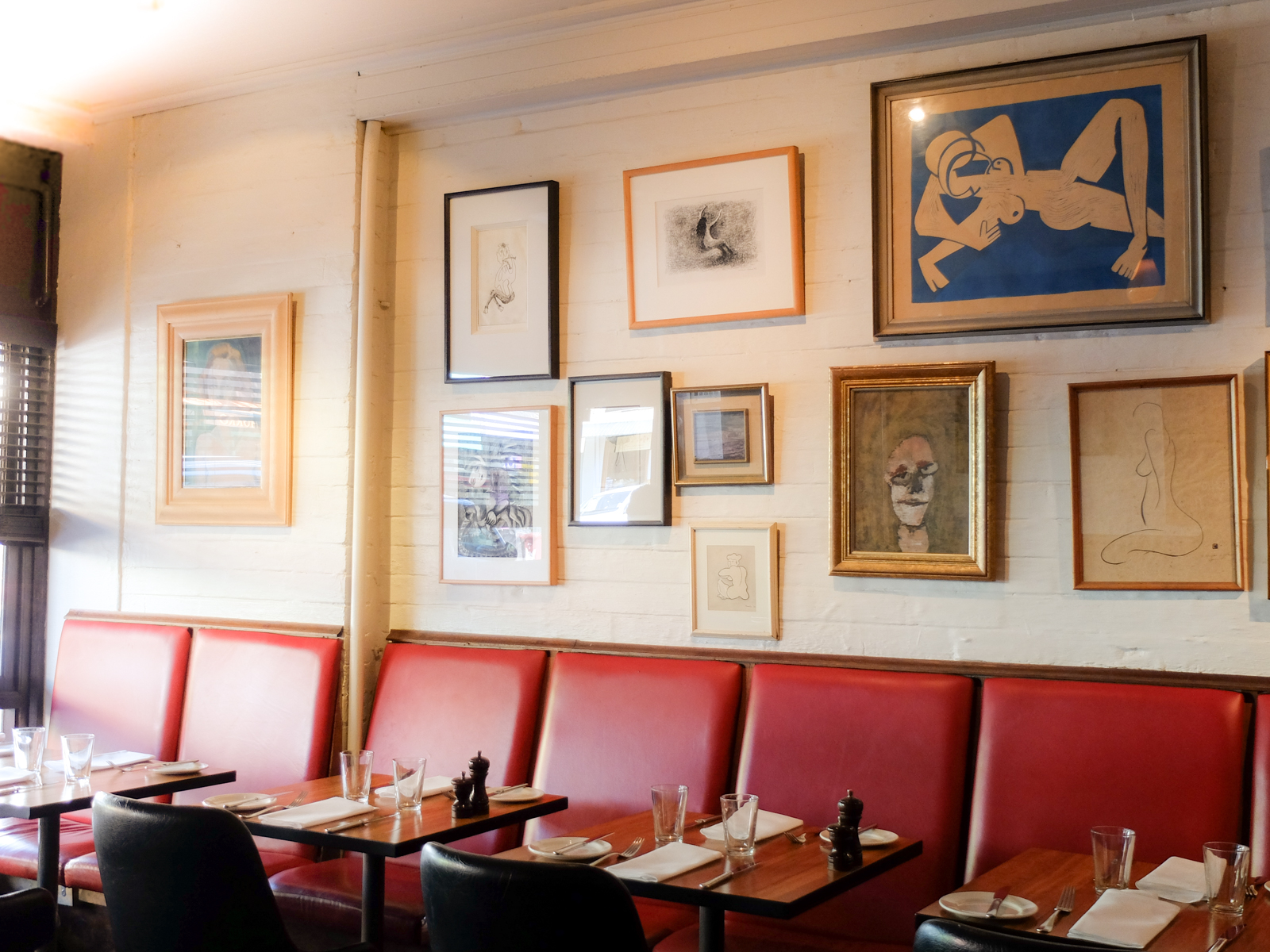 Art filled walls and mid-century touches add to Cicciolina's funky vibe
I liked the restaurant's mid-century modern space and art-filled walls. I was a bit surprised that an Italian restaurant had limited pasta options, but it all worked out in the end. The Special Pasta of the Day, featured ribbons of pasta topped with tomato sauce, basil topped with a light dollop of mascarpone cheese and garnished with shaved almonds, was rather delightful. My husband and I swapped pastas halfway through the meal.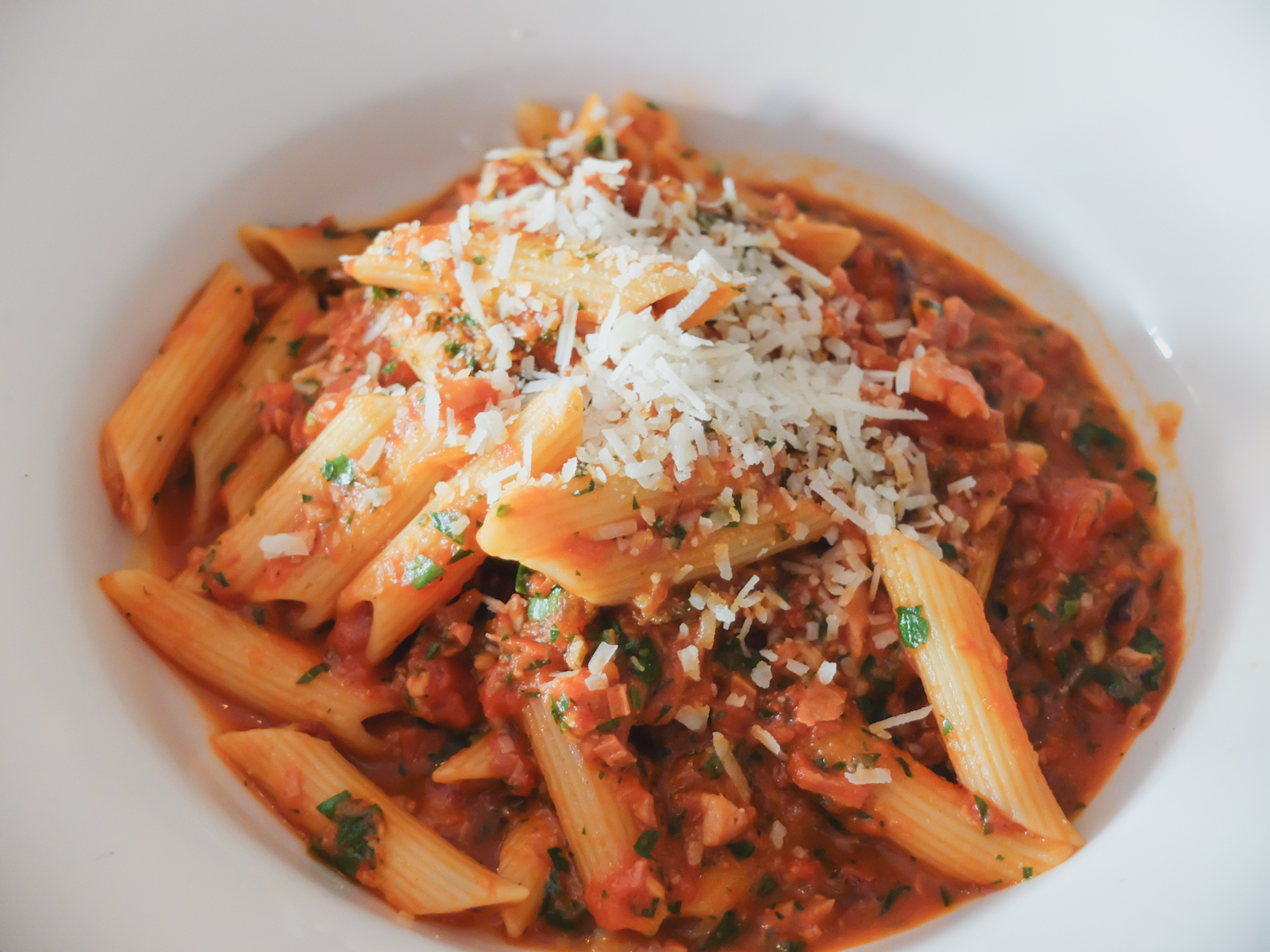 Tubetti all'Amatriciana – guanciale, bacon, tomato and oregano ragu (A$29.50 )
Non-pasta eaters will appreciate the fresh seafood options marked up on the chalk board like wild barramundi filet and kingfish carpaccio. The standout deal was the Monday to Friday Pasta + Wine Special for  A$29.50, which is available from 12-6pm. My husband got that I helped myself to his Little Angel Sauvignon Blanc 2013. It made for a delightful lunch.
The Cicciolina menu also had gluten free dishes available, including some gluten free pastas, and an extensive wine list. My biggest complaint about Cicciolina is that the bathroom is extremely difficult to find, even after getting instructions.
130 Acland Street
St Kilda, Victoria3182
Australia
T: 03 9525 3333
F: 03 9525 3397