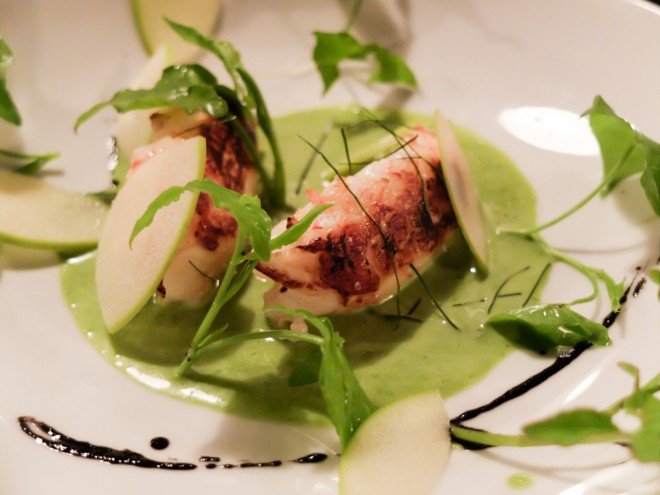 The Arctic Scampi was the standout dish for me at Gastro Park
I always like trying out new restaurants when I visit Sydney, Australia. Since I was dining with my friends, Justine and Brenton of the RoomCritic and the Offen Store, I knew we'd want a place with great food and drinks and a civilized decibel level so that we couldn't enjoy our always lively conversation. Jonathan Fambert, the amazing concierge at the Park Hyatt Sydney, suggested Gastro Park in Potts Point.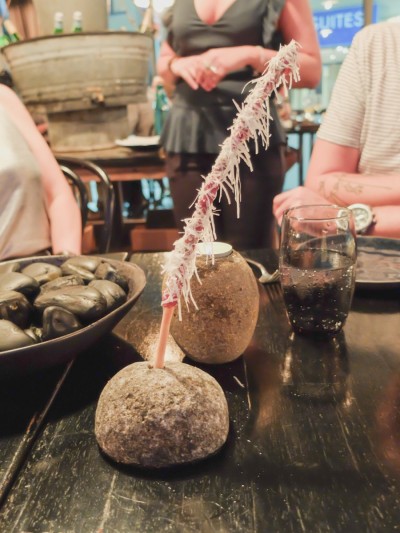 Wagyu Beef Grissini
Self described as a" playground of Gastronomy," Gastro Park certainly hit the mark in terms of a great place for a sophisticated double date. The molecular gastronomy was fun, but not overwhelming and technique didn't dominate the flavors of the restaurant's modern Oz style cuisine. But the presentations were fun and made for interesting dinner conversation. The Wagyu Beef Grissini was served sticking out of rock, Flintstones-style.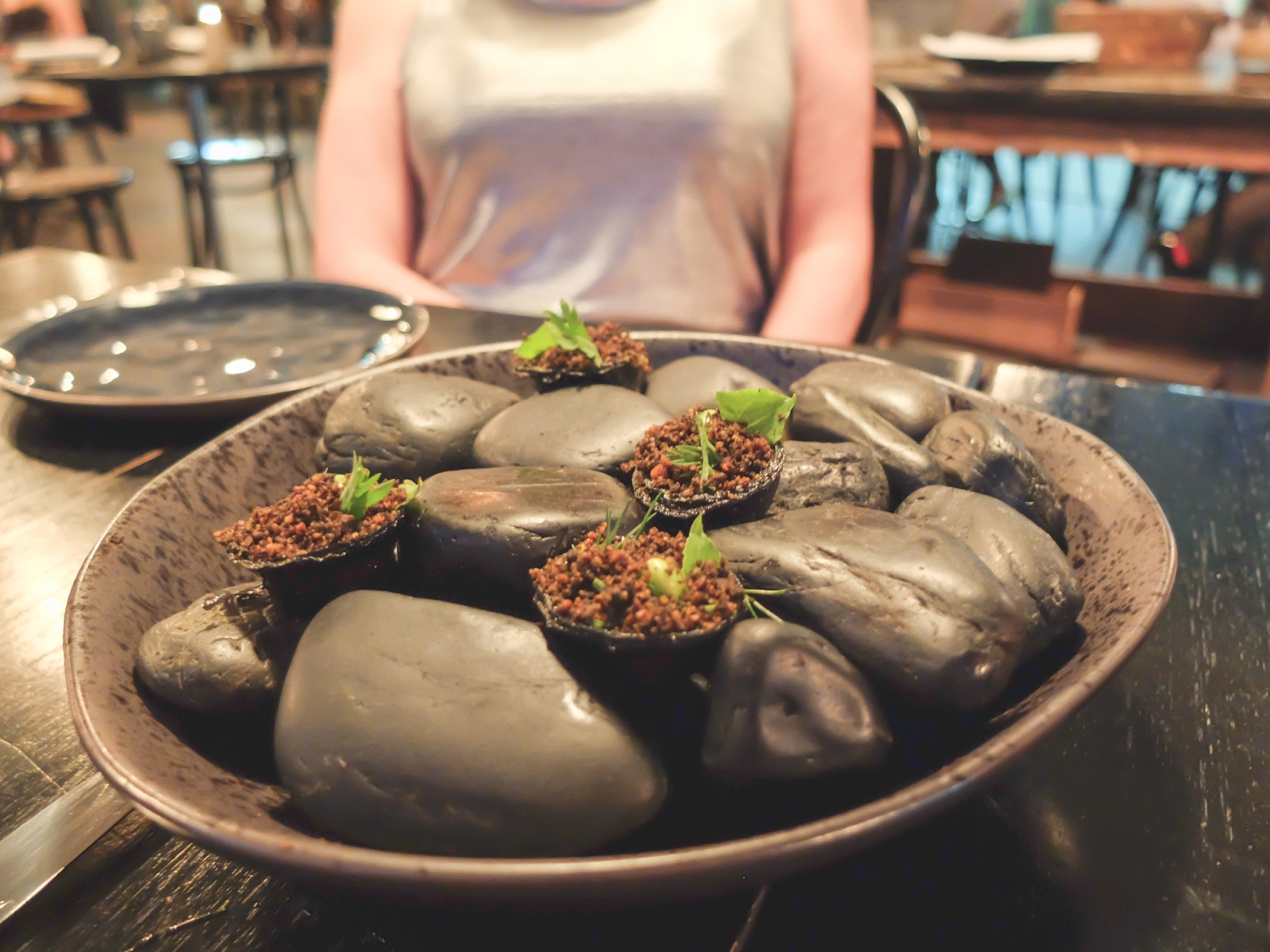 We started with garden tartlets served like a Japanese rock garden
The seared arctic scampi was less flamboyant in presentation, served with coconut, kaffir, and apple sorrel but was such a standout, I wound up ordering two in lieu of an entree.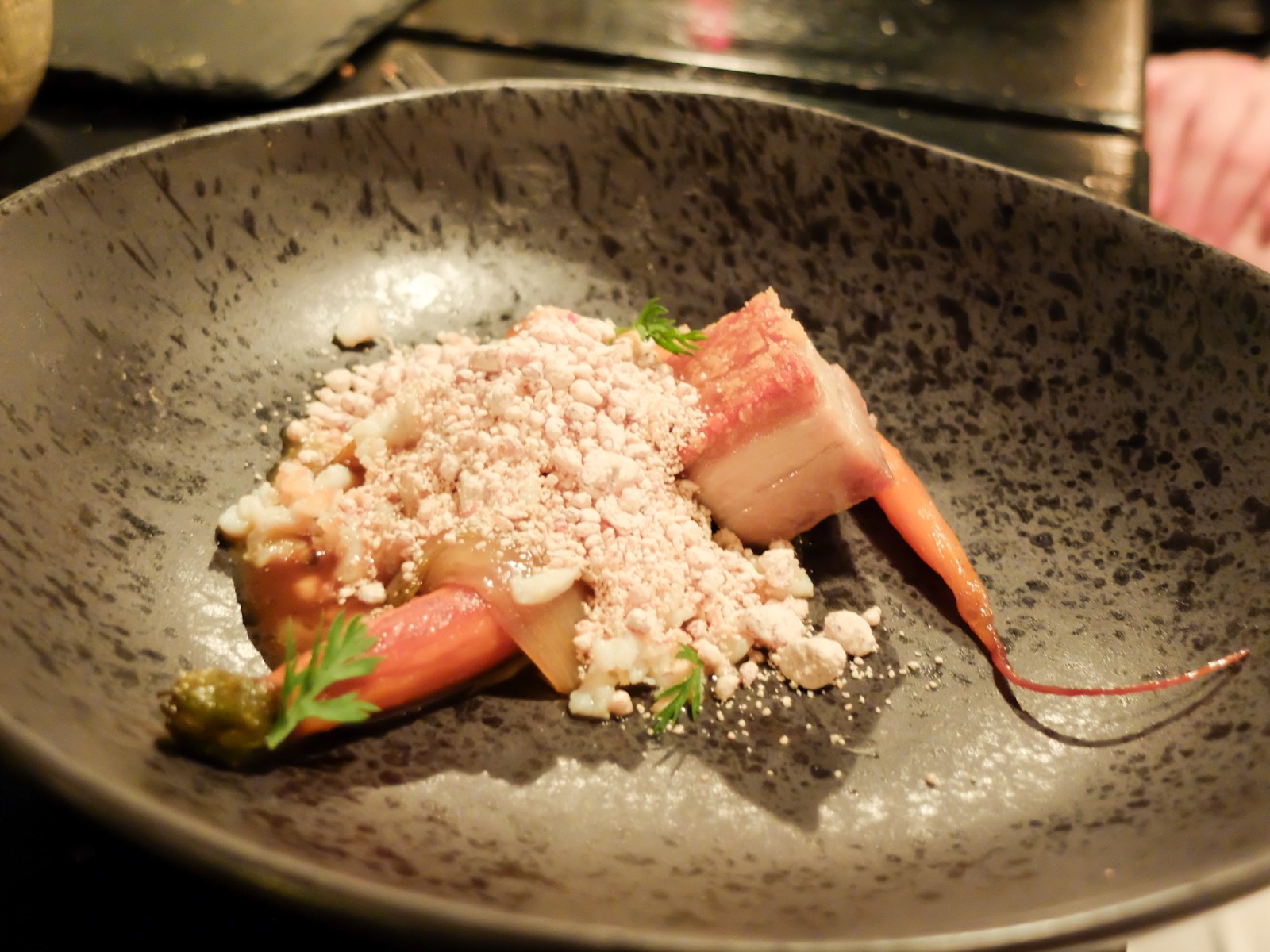 A delicous version of pork belly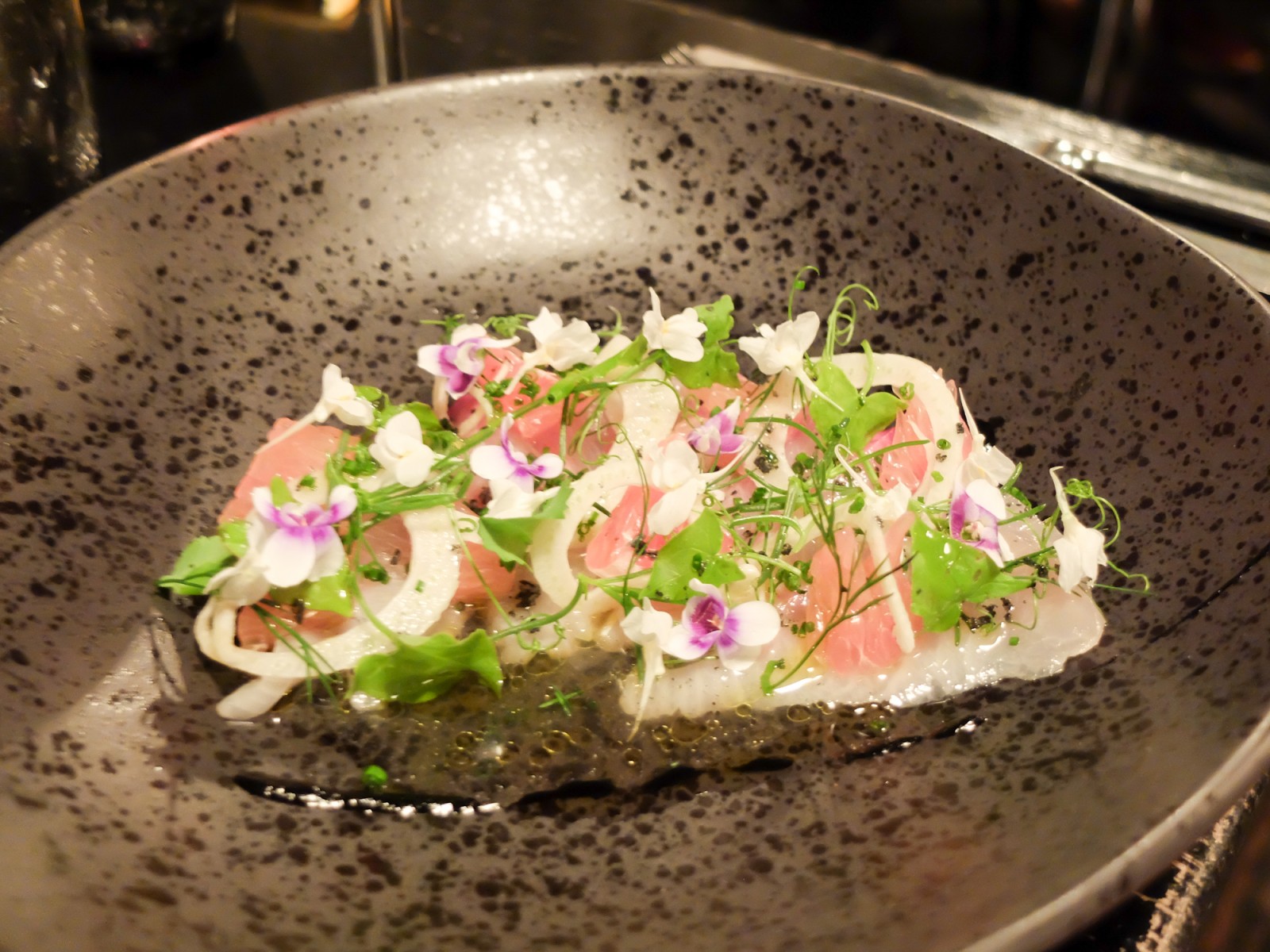 Kingfish carpaccio served with pomelo, fennel and nectarine vinaigrette
Gastro Park prides itself on changing it's menu frequently. You can get an idea of what they serve from the menu section of their website as well as their Gastro Park Instagram.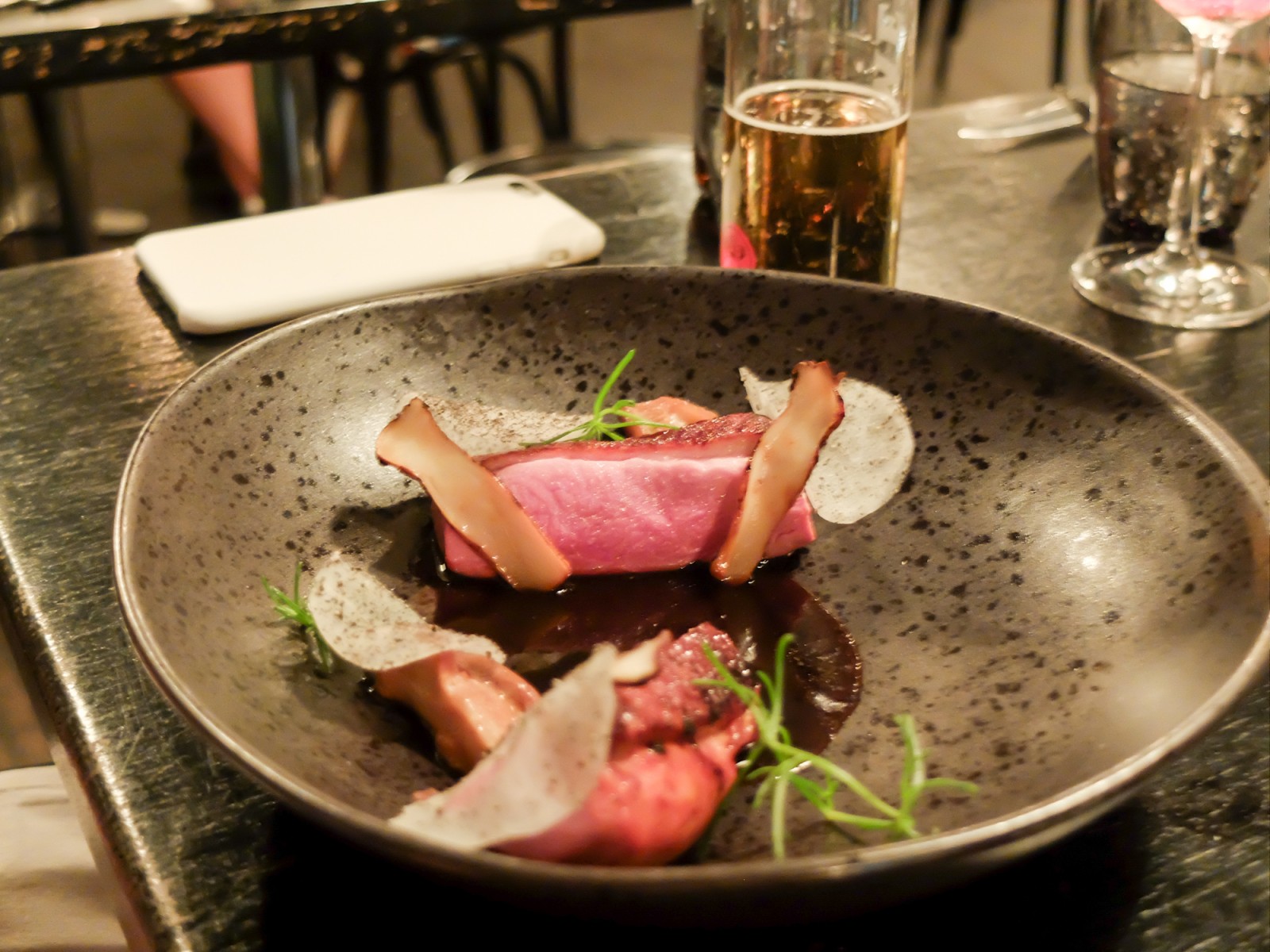 Robata duck breast, soy & mustard glaze, kohlrabi ravioli, abalone mushroom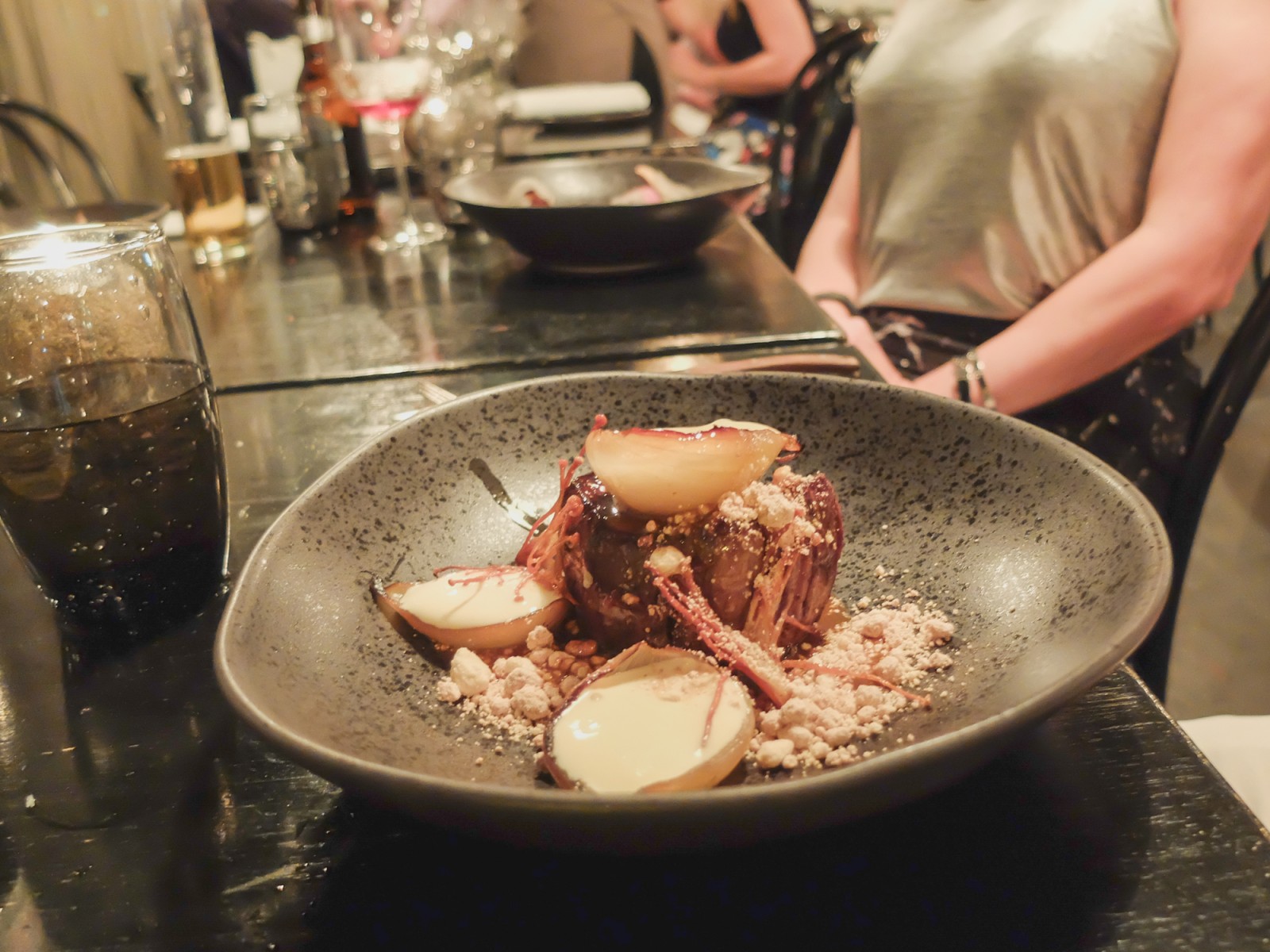 Grain fed beef fillet onion crumble
The liquid butternut gnocchi and mushroom consommé  (A$30) was playfully delicious and fun. Unfortunately, due to second round of cocktails, failed to capture a picture of it in focus. I can vouch for it's deliciousness.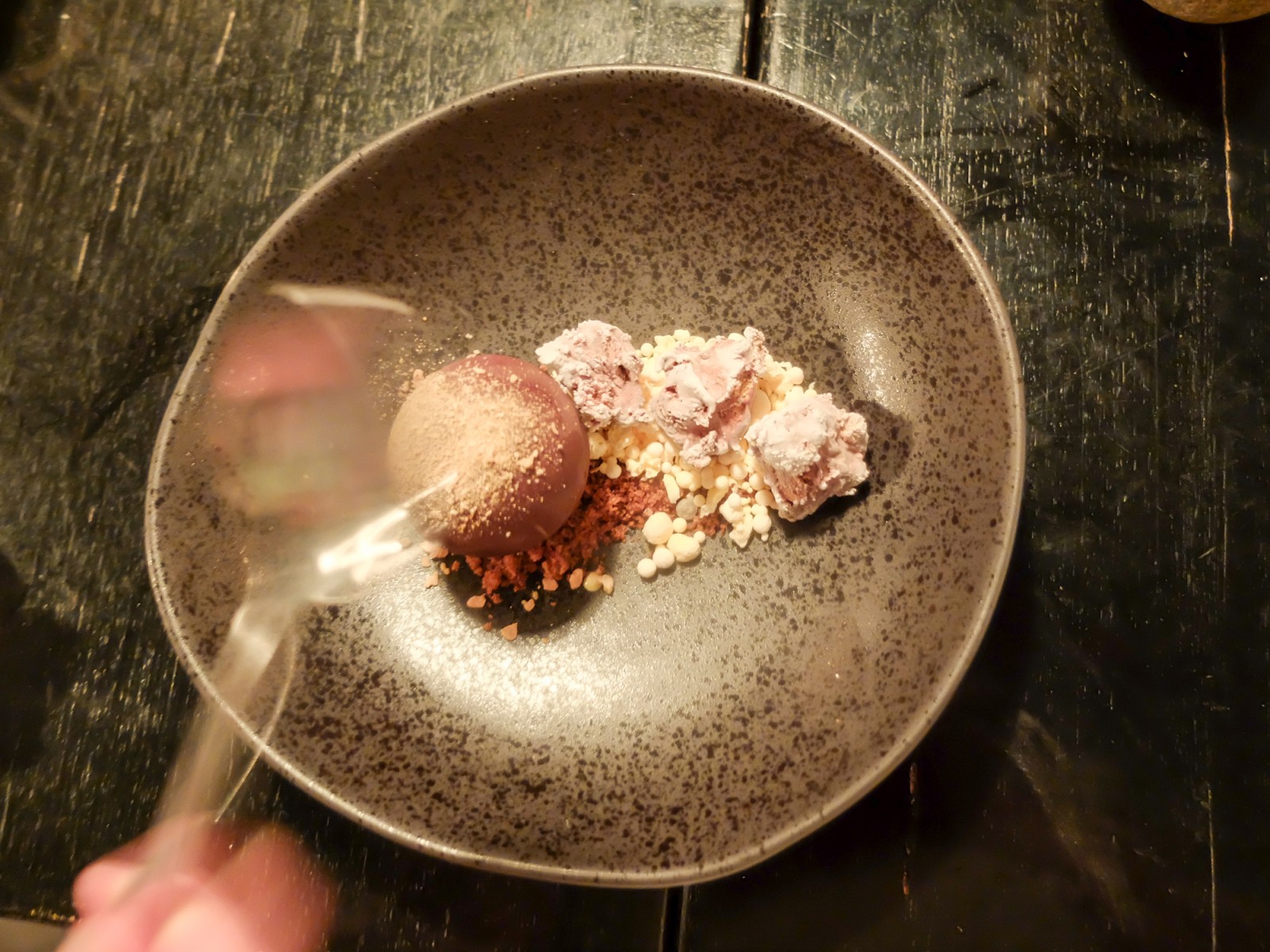 dessert was steep (A$22) but well worth it for the table to split
For dessert we shared the chocolate honeycomb sphere with cardamom and  saffron ginger A$22.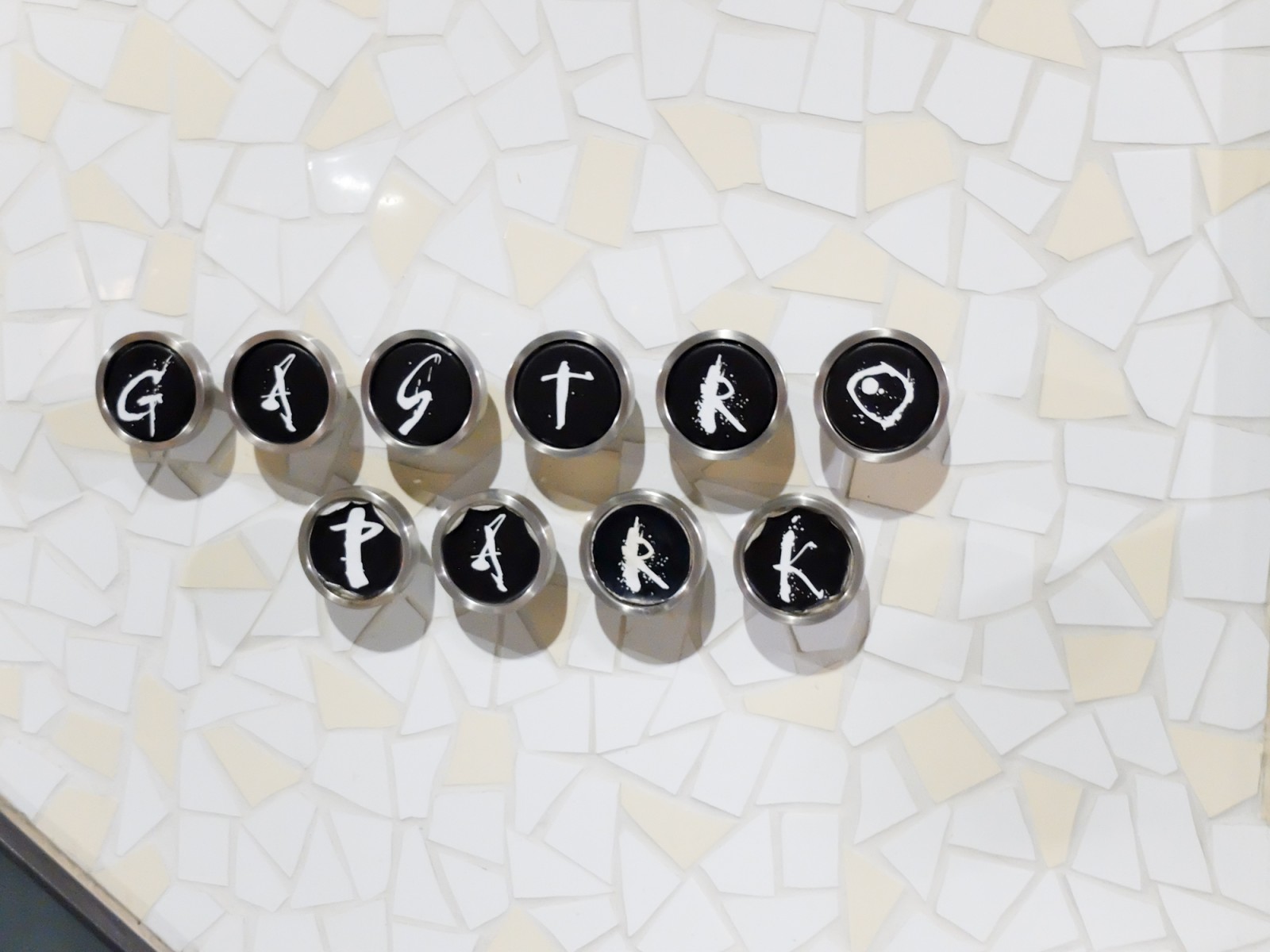 Fun and flavorful inspired food and cocktails like those at Gastro Park do not come cheap. But it's memorable cuisine and clean and contemporary dining space make it a great choice for special meal dinner for foodies in Sydney.
5-9 Roslyn Street 2011 Potts Point, Sydney, NSW
Phone: 02 8068 10 17