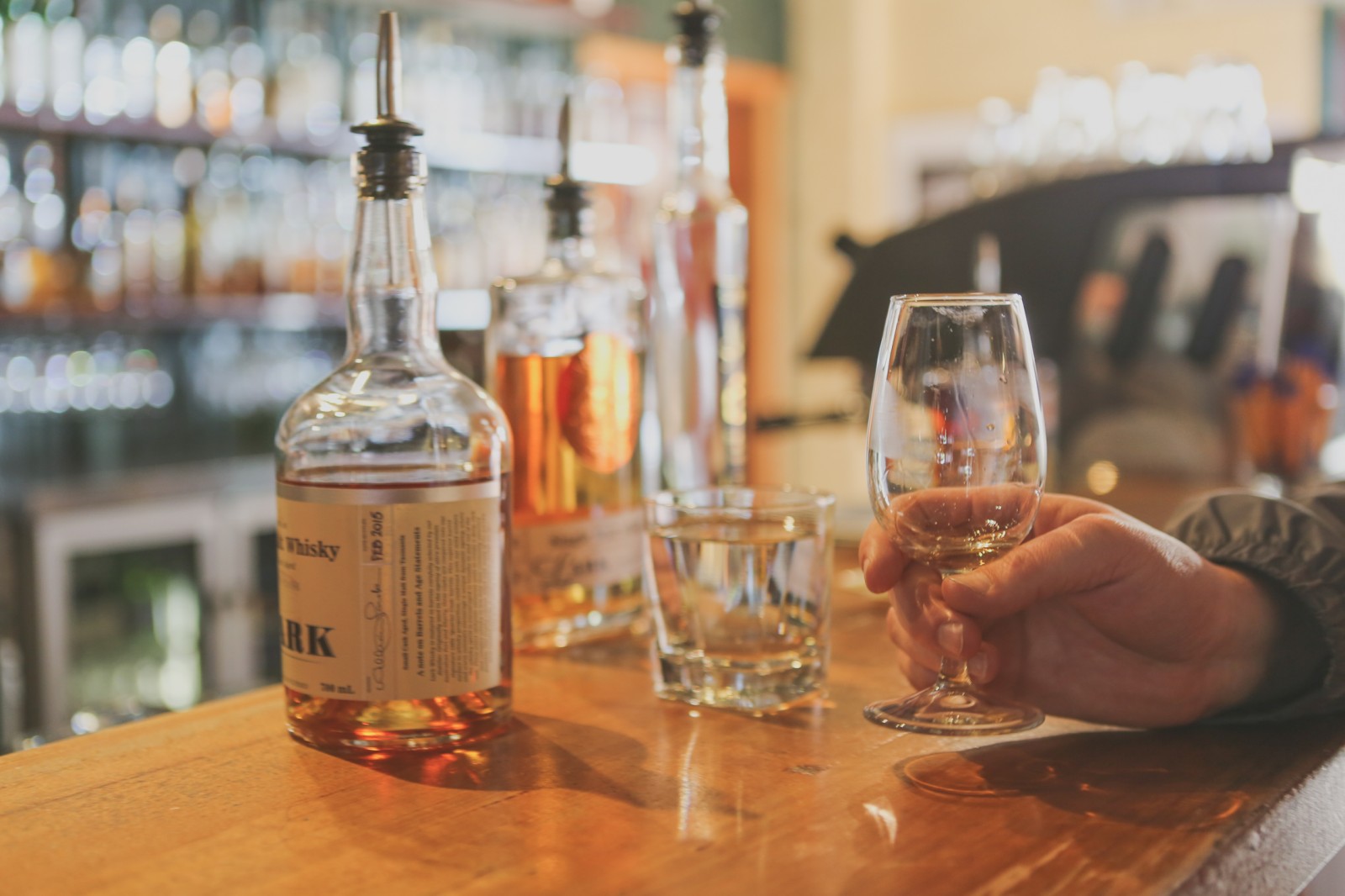 Enjoying a Tasmanian Single Malt at the Cellar Door at Lark Distillery
I recently visited Tasmania for the first time. The Australian island state has a population of just over 500,000, friendly people, and gorgeous scenery. They also have a booming spirits industry and award-winning whiskey that has beat out those from Scotland and Japan to win coveted World Whiskey Awards. Note: the Tasmanian product prefers the "Whisky" spelling.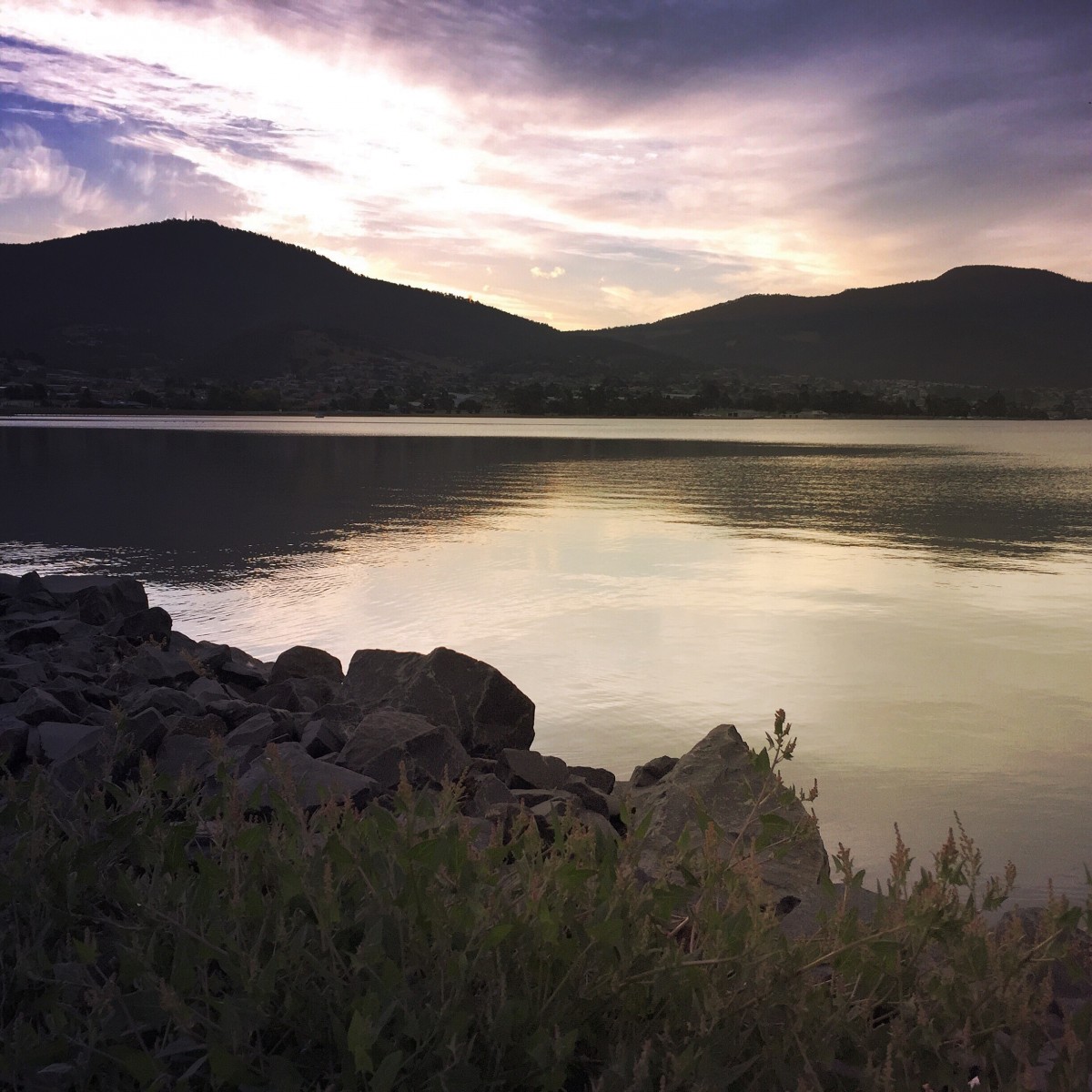 Tasmania's landscape is reminiscent of Scotland
My husband is a fan of Single Malt, so we made it a point to taste some Tasmanian spirits during our stay in Hobart.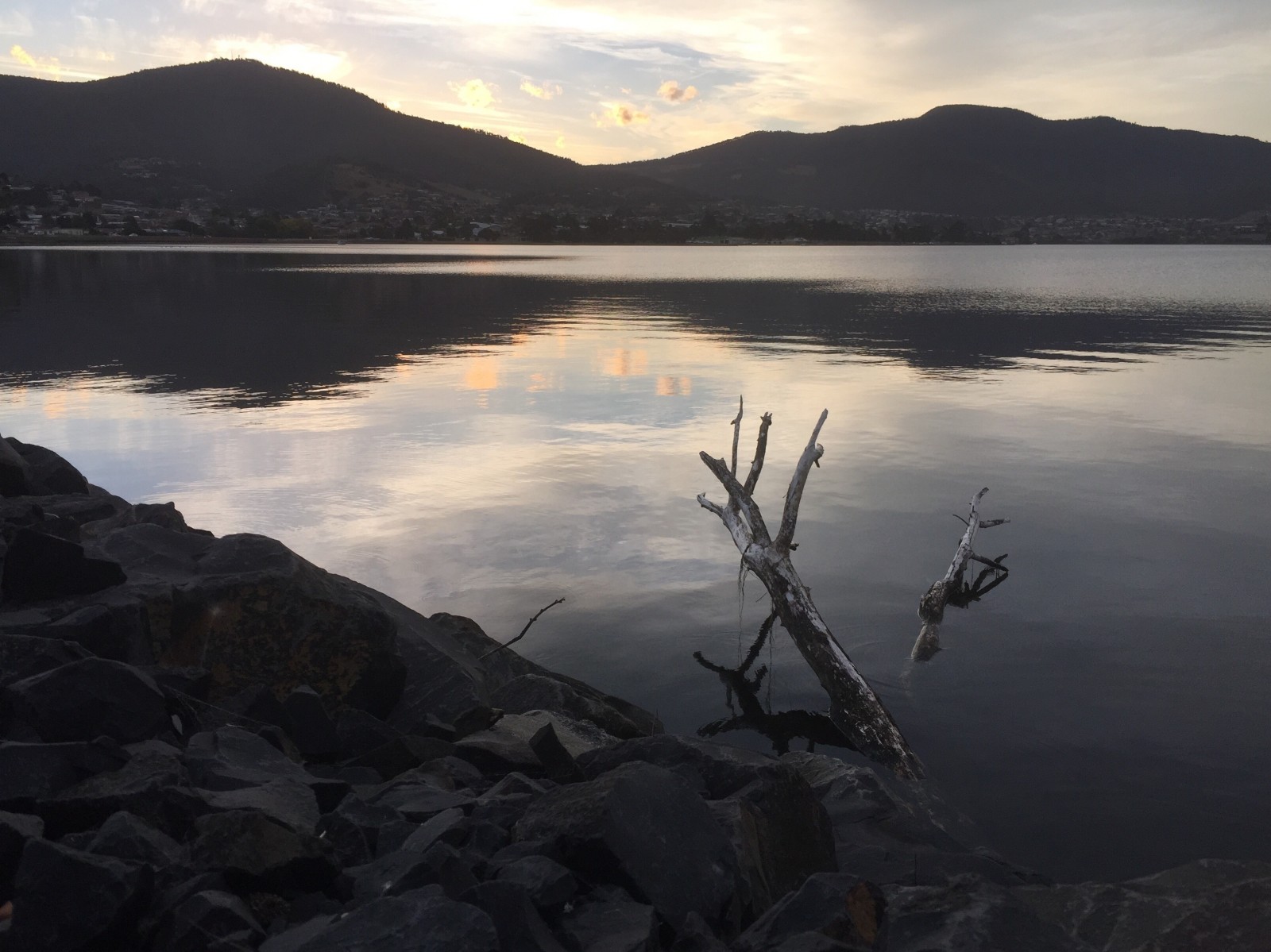 Tasmania's pure water and rich peat makes for drinkable spirits
Lovely water and lush highlands make Tasmania's landscape reminiscent of Scotland. So it's not really a shocker that they have the raw materials to produce great spirits.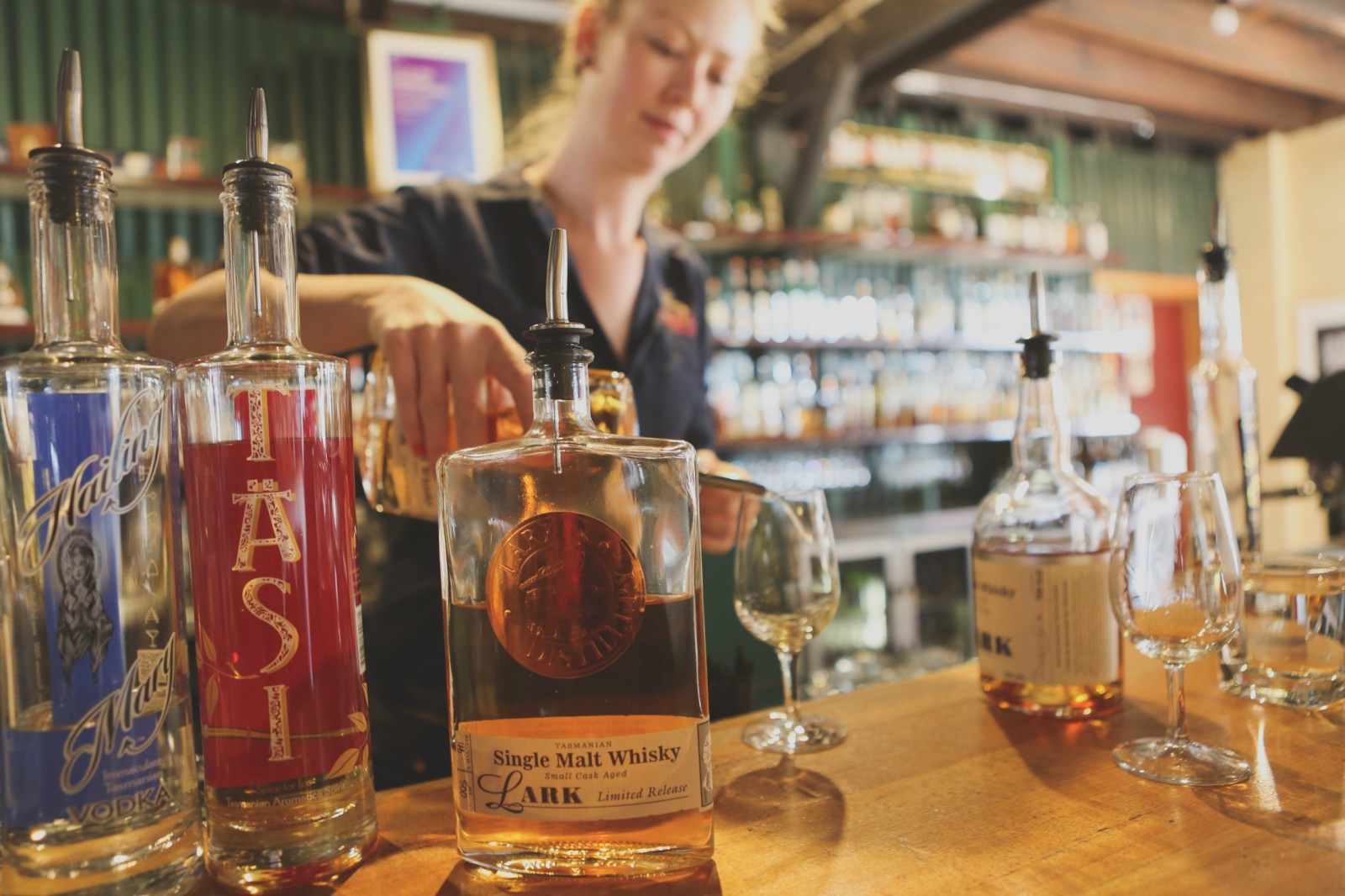 Taste testing Single Malt Whisky at Lark Distillery 
Fortunately Lark Distillery has a Whisky Bar and tasting room located along Hobart's waterfront where you can taste a flight of single malts from their range. I opted for gin tasting (Tasmania also produces a lot of nice gin). Lark also offers half and full day Whisky Tours if you want to delve deeper into their world of "Peat and Passion."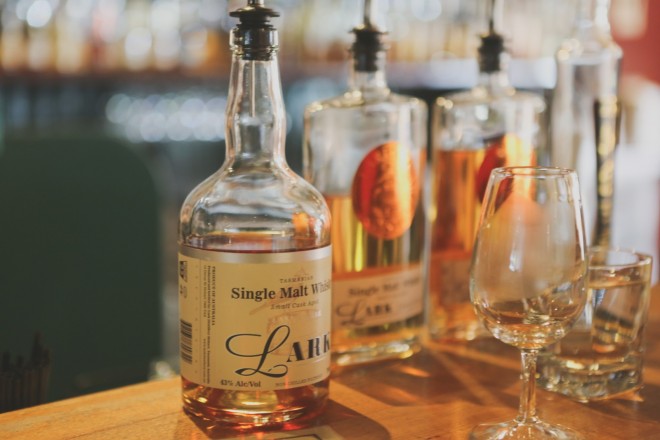 Enjoying a tasting of small batch spirits at the Lark Distillery 
Tasmanian spirits are brewed in small batches and difficult to find abroad. Some of this has to do with the industry being in it's infancy. I was surprised I was unable to buy any Tasmanian spirits at the Duty Free shop at the Melbourne Airport.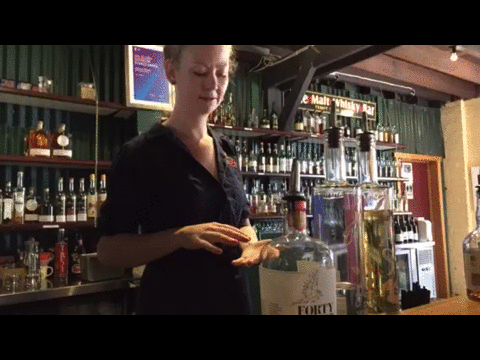 Day drinking + iPhone 6 = Tasmanian spirit tasting GIF goodness
A hotelier at one of Sydney's top luxury hotels told me he had to wait three months to get a bottle of coveted Sullivan's Cove Whisky for his hotel's bar, where the clientele likes a good whisky. It's clear this is a result of demand exceeding supply, and distribution doesn't seem to be well established yet. Lark's worldwide distributors are listed on their website.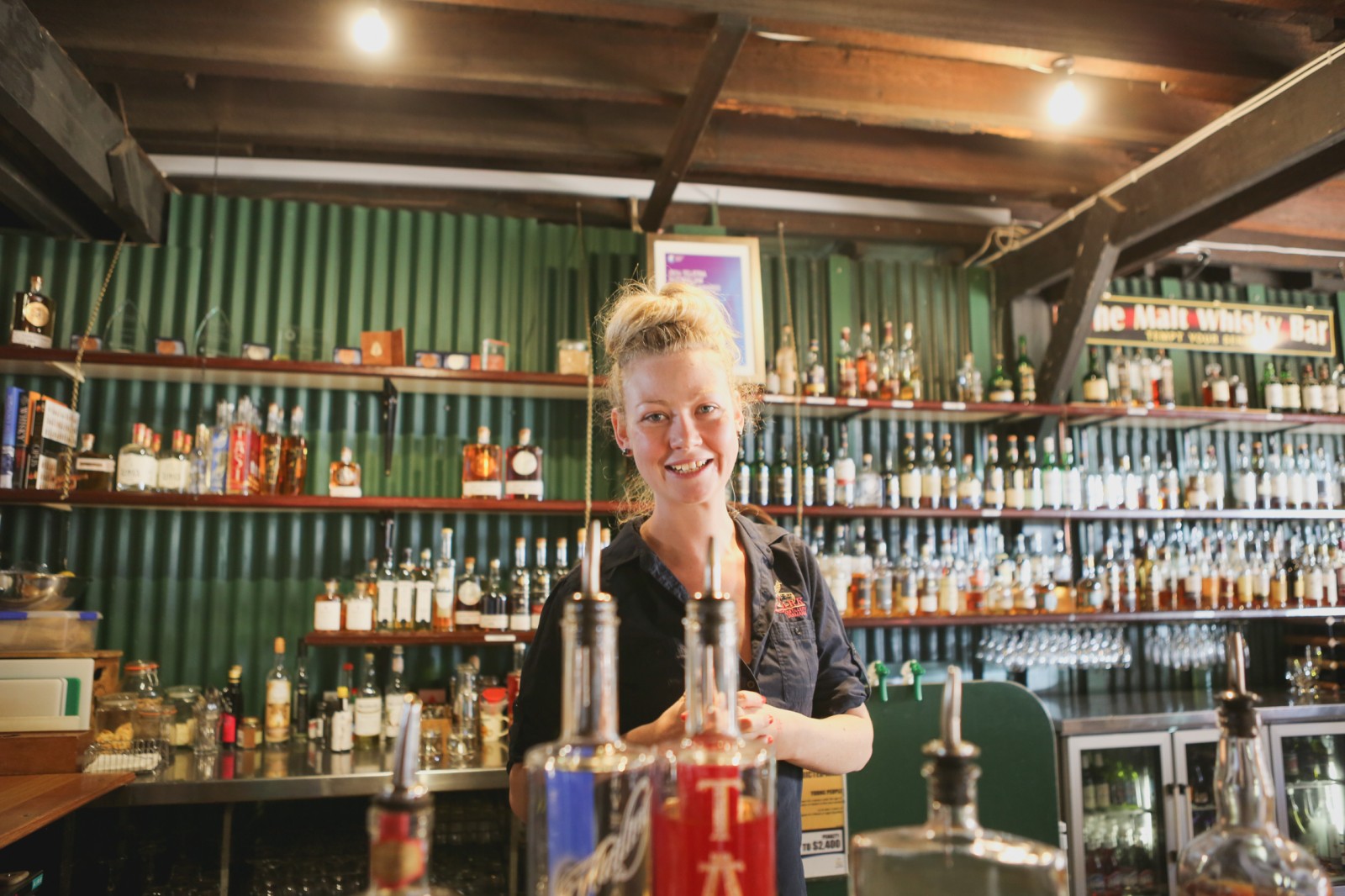 The Lovely Courtney McCabe led the spirit tasting at the Lark Distillery
If you're looking for things to do in Hobart, I'd highly recommend popping into the Whisky Bar at Lark Distillery. The Lovely Courtney McCabe led us through a delightful tasting of local Tasmanian spirits.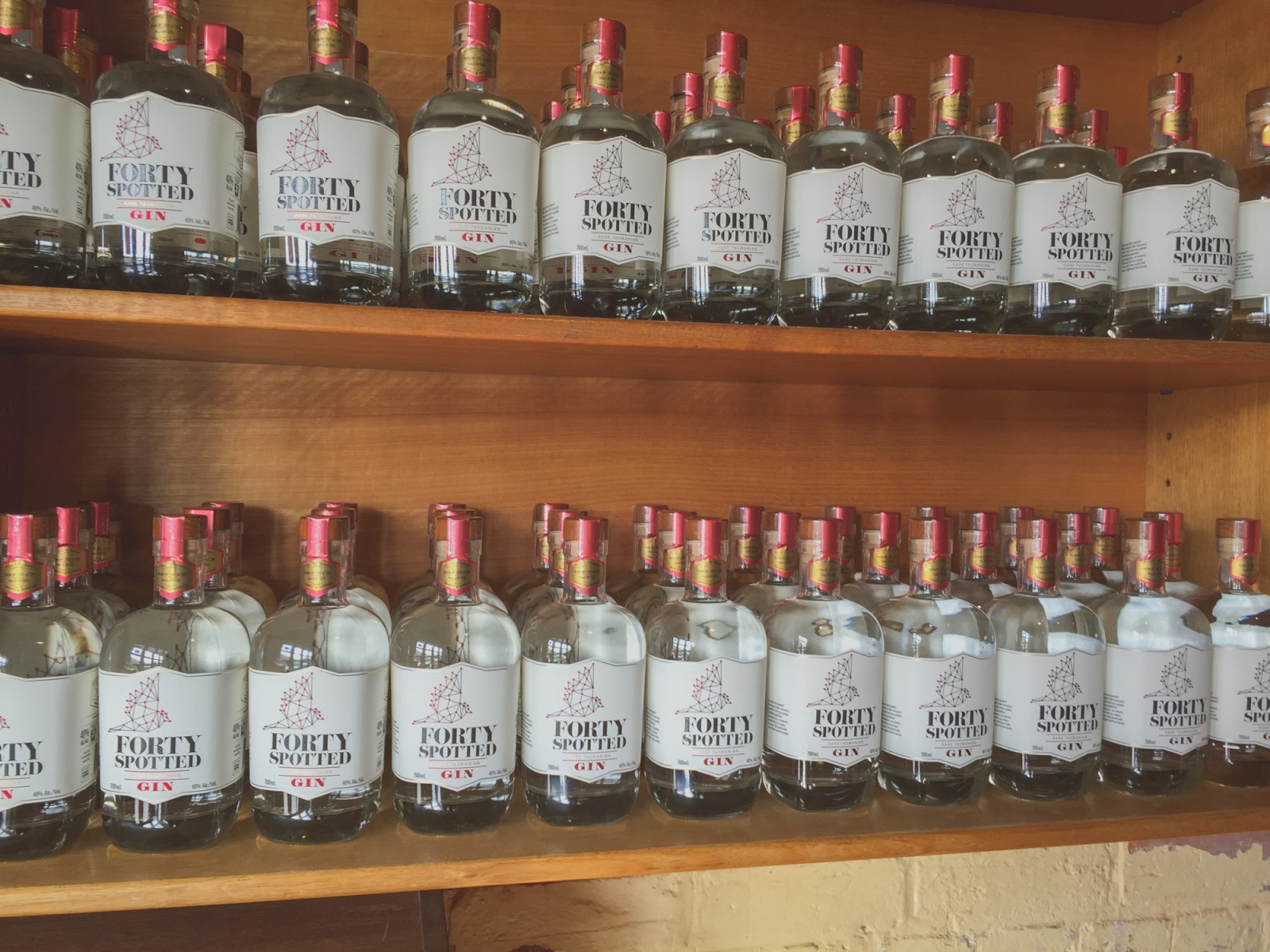 Lark makes great gin, too!
Address: 14 Davey Street, Hobart, Tasmania, 7000
Phone: 03 6231 9088