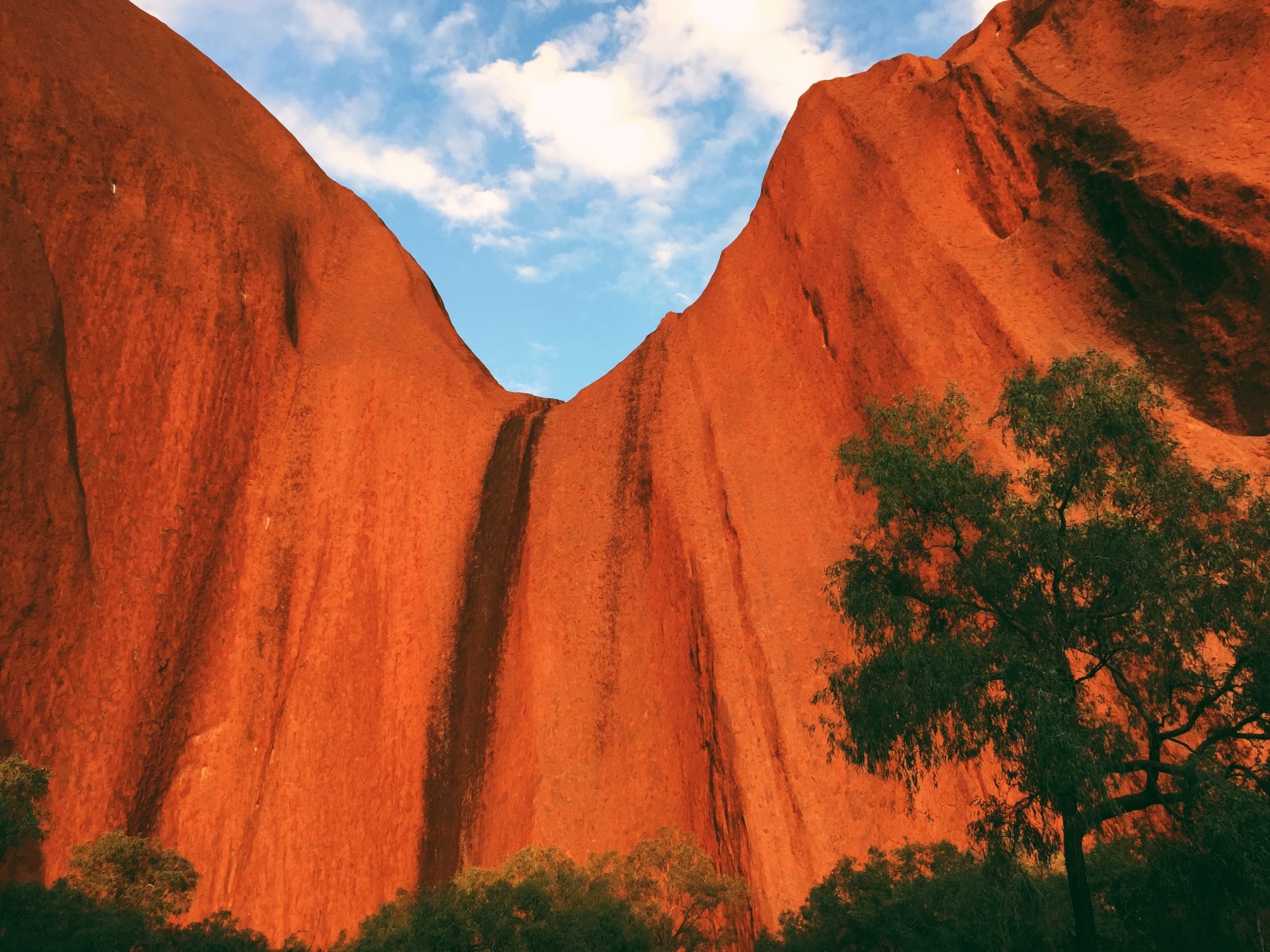 Colors in the Kantju Gorge in Uluru- Kata Tjuta National Park at sunset
Almost as soon as I arrived  in the Australian Outback at Longitude 131, it was time to head to Uluru (also known as Ayers Rock) to take the Mala Walk around the base of the sacred rock. We hiked around the base and explored a few caves and wound up in Kantju Gorge just in time to watch the sunset, when the color of the rock was most vivid and changed every few minutes.
#shotoniPhone6 Time-Lapse Video from Kantu Gorge, Uluru (aka Ayers Rock) 
The crew from Longitude 131 met us in the gorge with small bites and beverages so we could enjoy a sundowner while watching the colors shift during sunset at Uluru.
The view from one of the aboriginal caves along the Mala Walk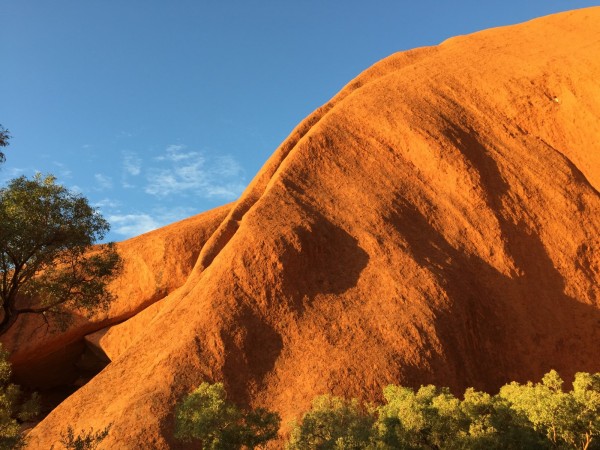 The colors shifted every few minutes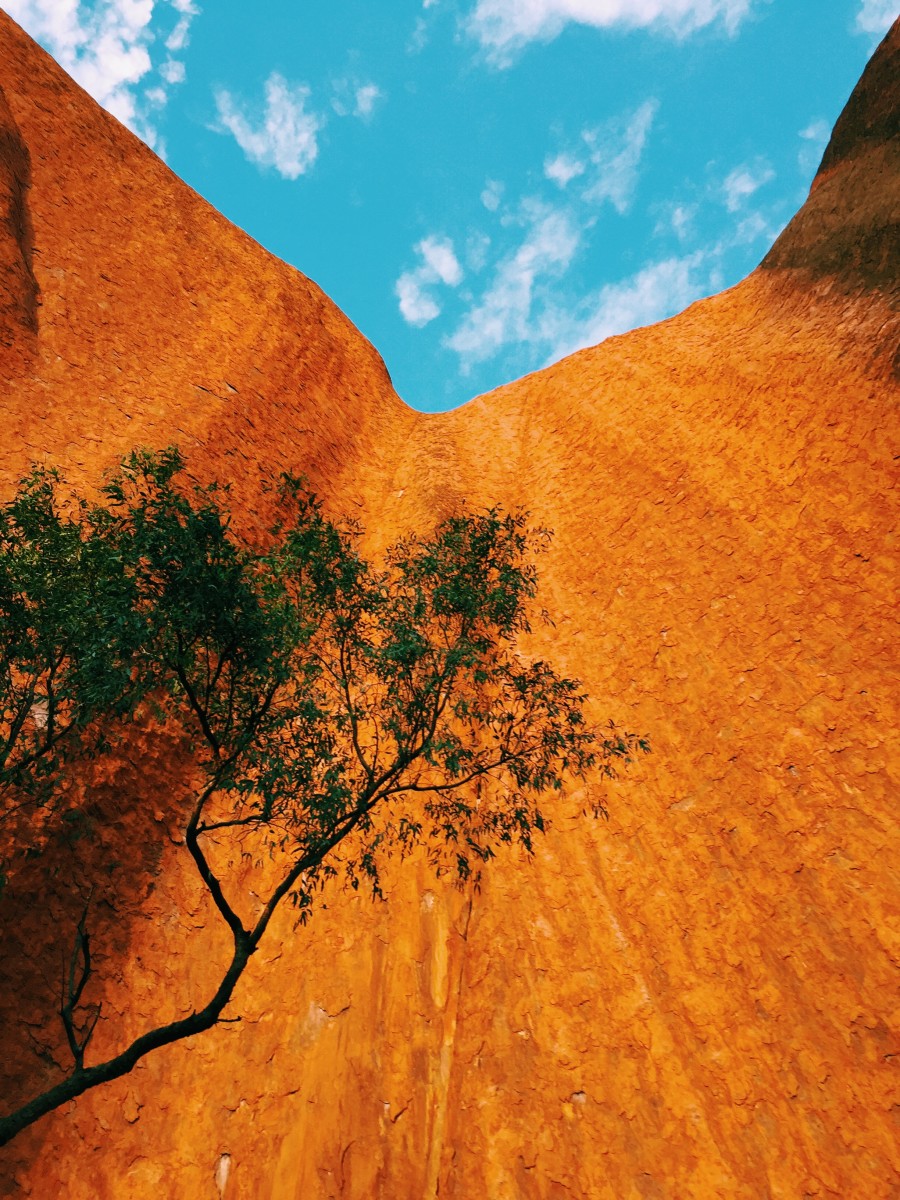 Looking straight up at Australia's biggest Rock Star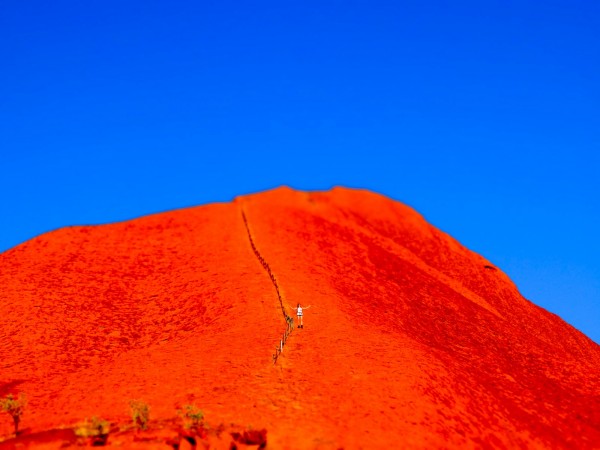 What Not to Do at Uluru: don't walk on the rock
Although many tourists come to Ayers Rock intent on bragging rights about climbing it, it's really not cool to do so. Uluru is considered sacred by it's aboriginal owners, the Anangu. There are signs everywhere making it very clear that they would prefer you NOT climb the 1.6 kilometer path up the rock.
The steep climb is also very dangerous and several climbers have died. The Anangu people have been known to attend the funerals of climbers who have died. The narrow path is often closed due to high winds. If you want to see the view from the top, take a scenic helicopter tour instead.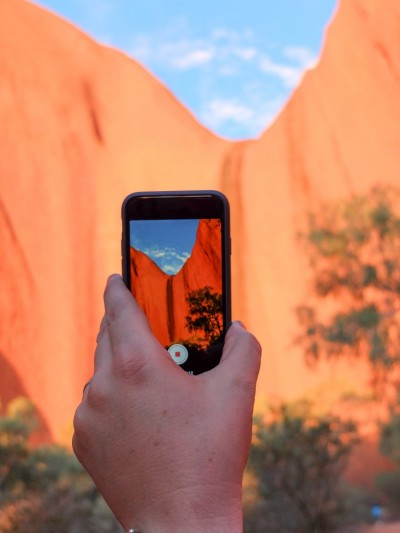 I asked my husband to be a makeshift tripod when filming a cloud hyperlapse. 
Pro tip: if you're going to use your husband as your photo assistant and ask him to hold still while you shoot a hyperlapse on his iPhone 6, it's best to get him a cocktail first.
Yulara Drive,
Yulara Northern Territory 0872,  Australia
Tel: +61 08 8957 7131
Fax: +61 08 8957 7130
Luxury tent rate is $1,200 AUD per person, per night including all dining, open bar with premium wines and spirits, in-suite bar, signature experiences and return Ayers Rock Airport transfers.