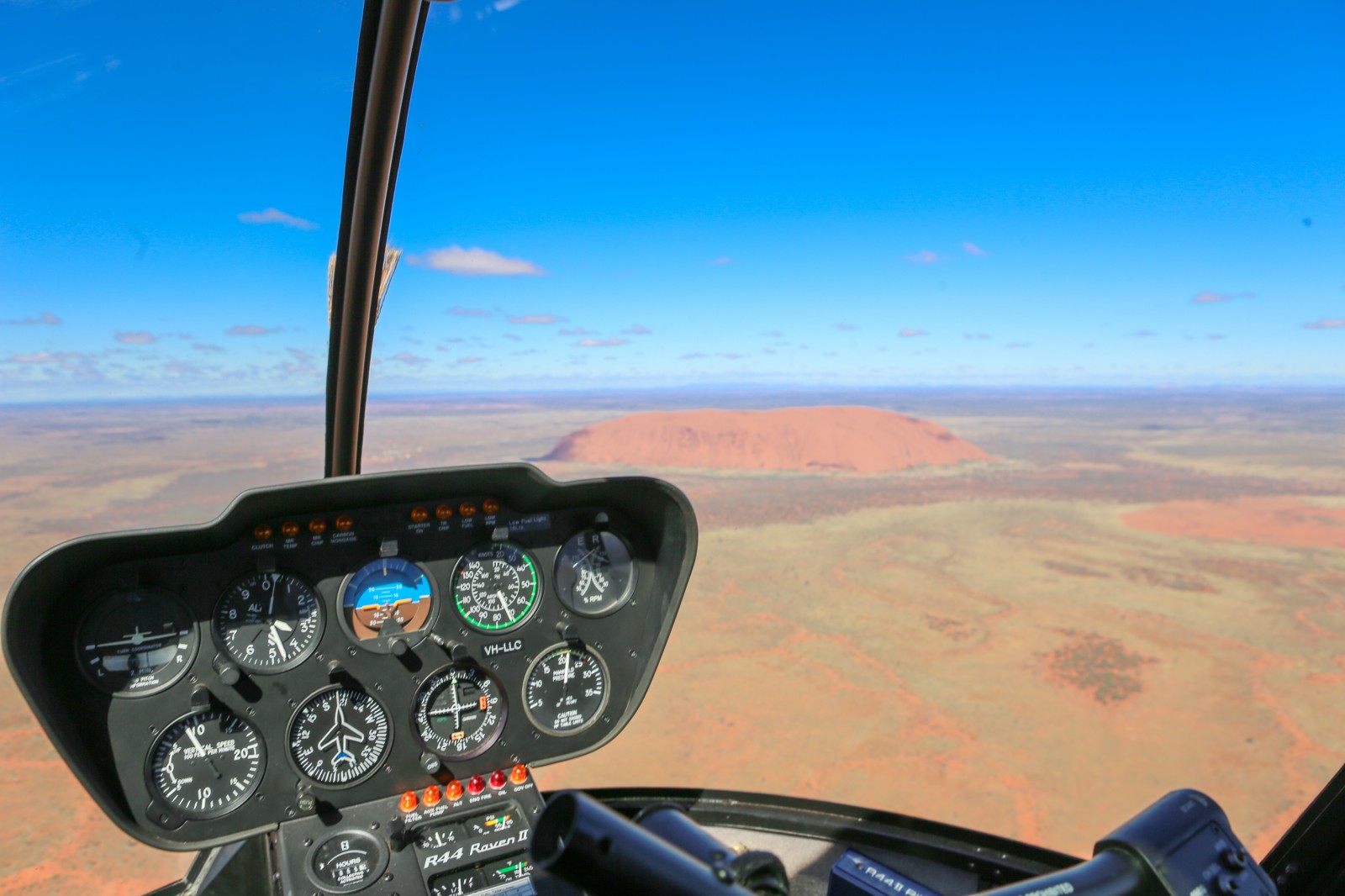 If you want a bird's eye view of Uluru (Ayer's Rock) Helicopter is your best bet 
During my recent visit to Uluru- Kata Tjuta National Park in Australia's Red Centre, it was incredibly clear that the one thing you shouldn't do is climb Ayer's Rock. Fortunately Longitude 131 offers scenic helicopter tours as part of it's menu of "Bespoke Experiences."
My pilot and the R44 Raven II helicopter
The ride in the R44 Raven II helicopter was smooth. I liked this little helicopter!
Taking off from Longitude 131 in a helicopter for my scenic ride
The photographer in me always likes to get shots from different vantage points, so I booked the 30 minute scenic flight over Uluru & Kata Tjuta to Ayers Rock Airport instead of taking the car transfer. I'm glad I did. The bird's eye view from the R44 Raven II helicopter gave me a great perspective of the vastness of the desert and stunning views of Uluru and the 36 domes (not all visible by ground) of the Kata Tjuta range (formerly known as the Olgas).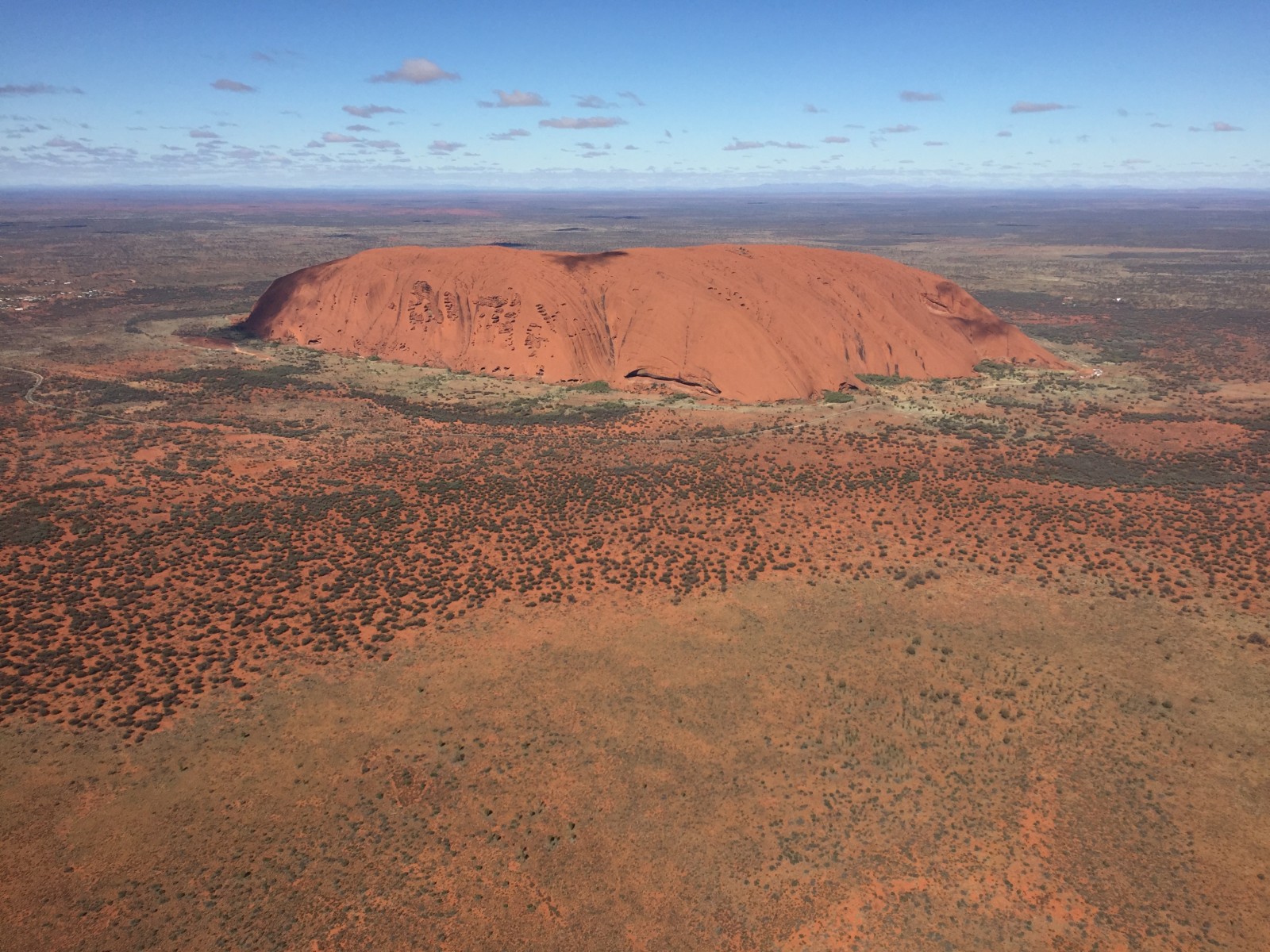 A nice view of Uluru from a helicopter
 The helicopter ride was smooth and 30 minutes long and took me over both Uluru as well as the Kata Tjuta ranges before heading to the Ayers Rock Airport.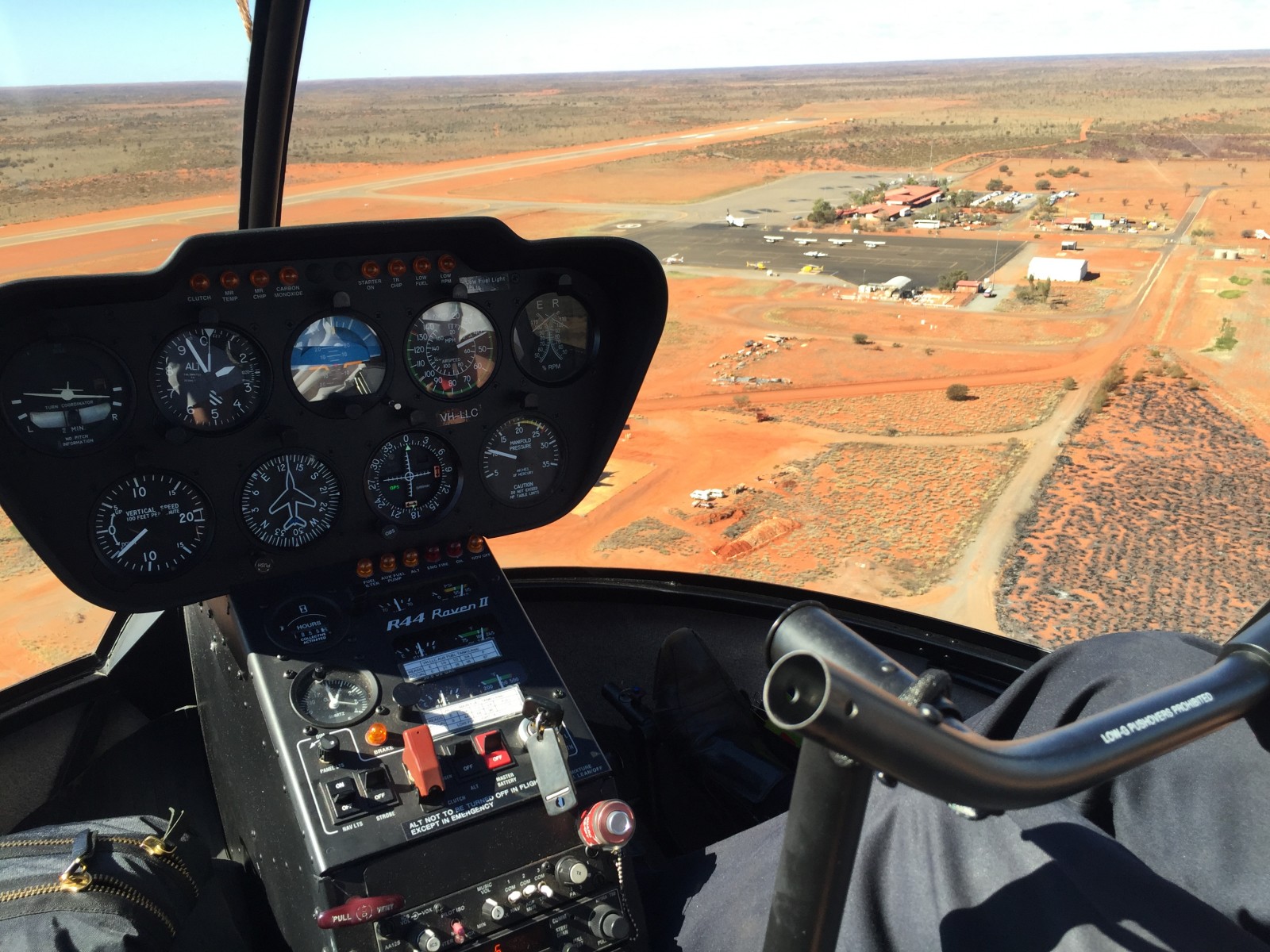 Approaching Ayer's Rock Airport
Seeing the scrubby dotted landscape below also made me appreciate the tribal prints of the native Aboriginal people, the Anangu. You can buy their prints at the cultural center.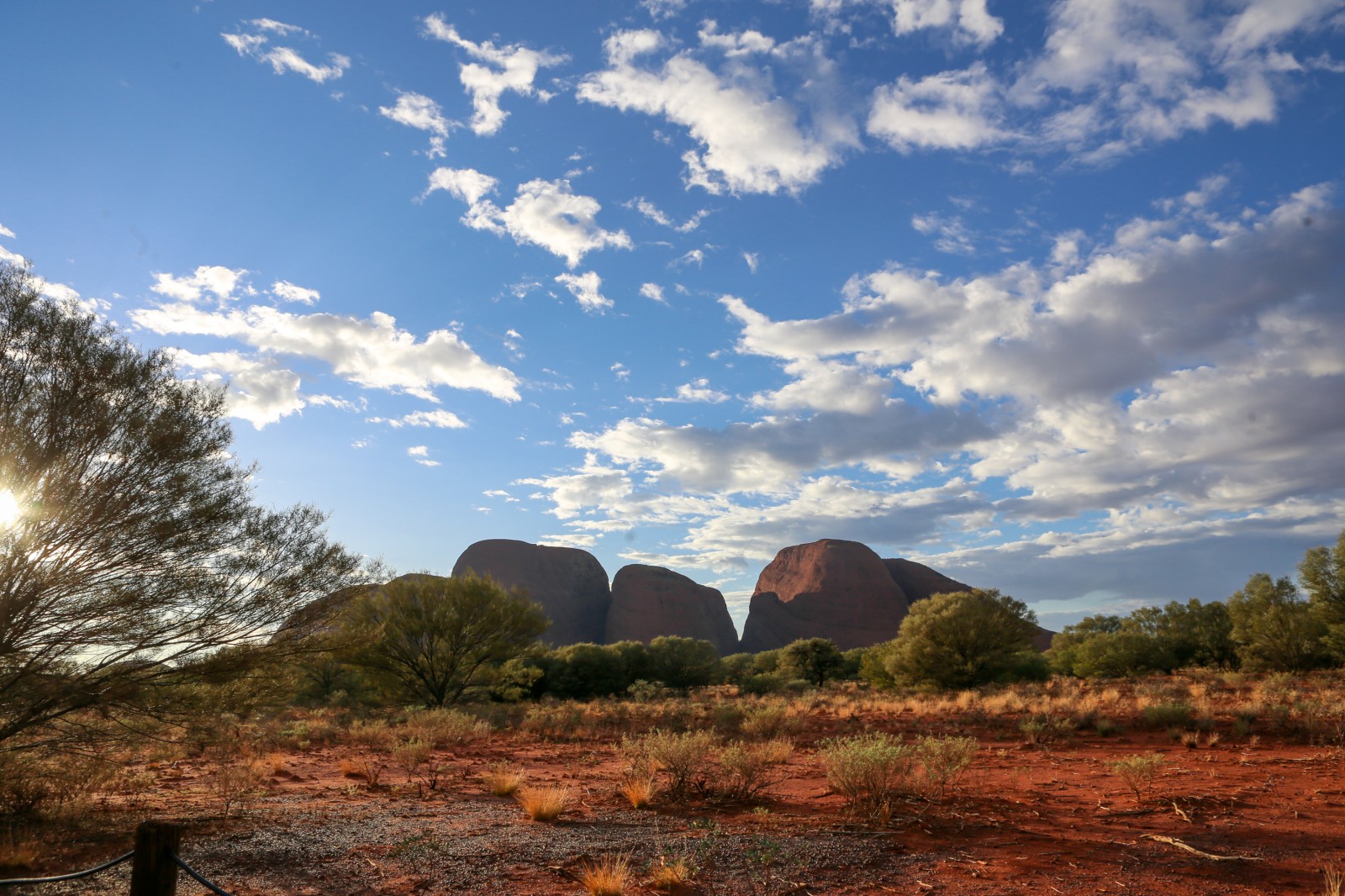 Different domes of the Kata Tjutas are visible from the ground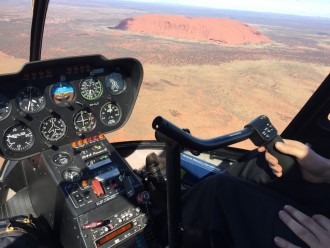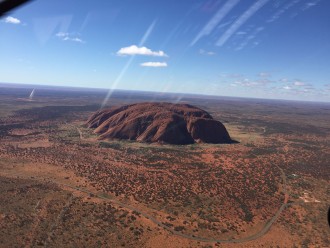 Left: Approaching Uluru Right: Uluru/Ayers Rock is more solid than nearby Kata Tjuta
I shot some video on my iPhone 6 during my helicopter ride. Check it out:
 Flying over Uluru (Ayers Rock) in a R44 Raven II helicopter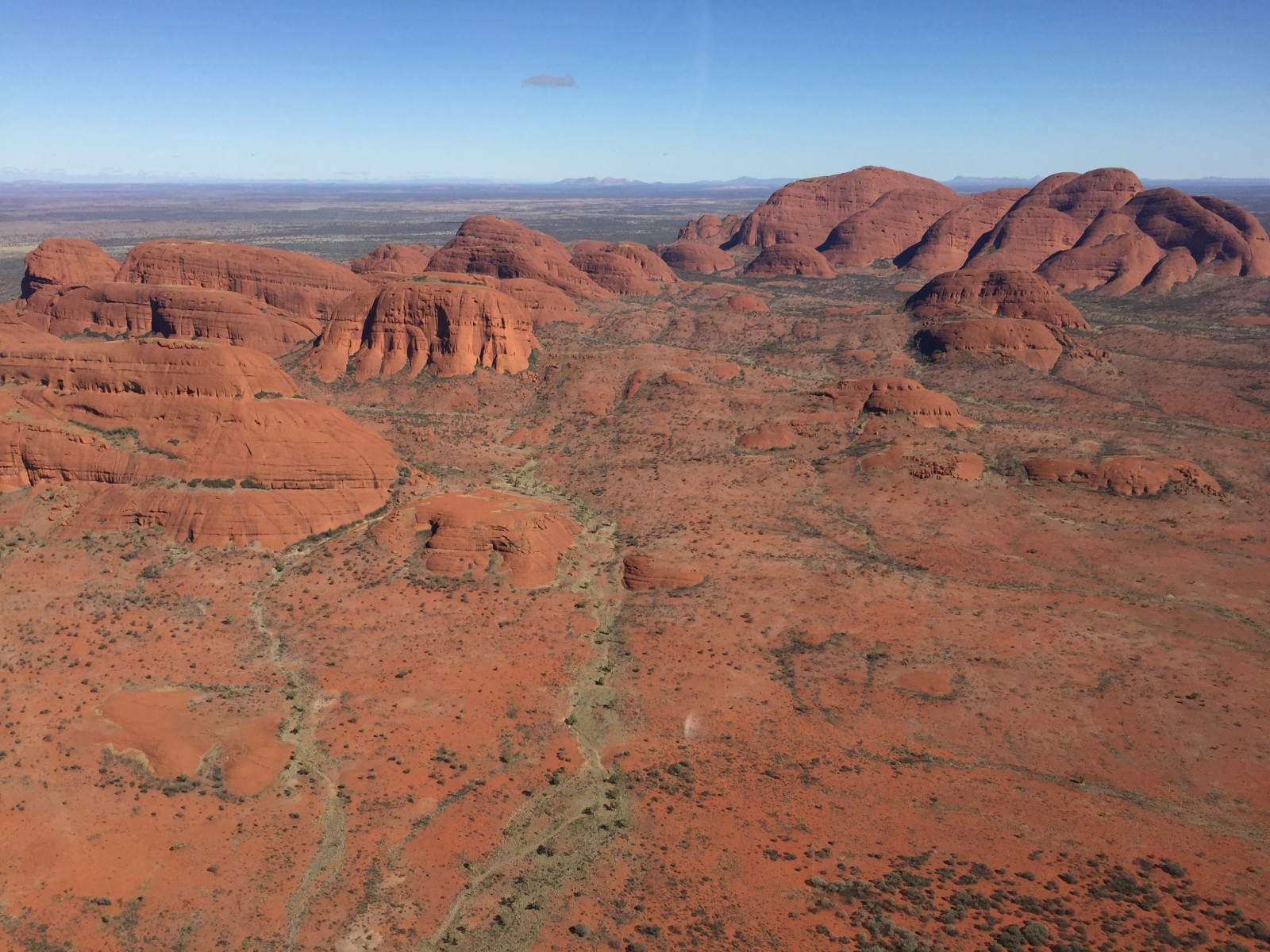 A view of The Kata Tjutas (formerly known as The Olgas) as seen from helicopter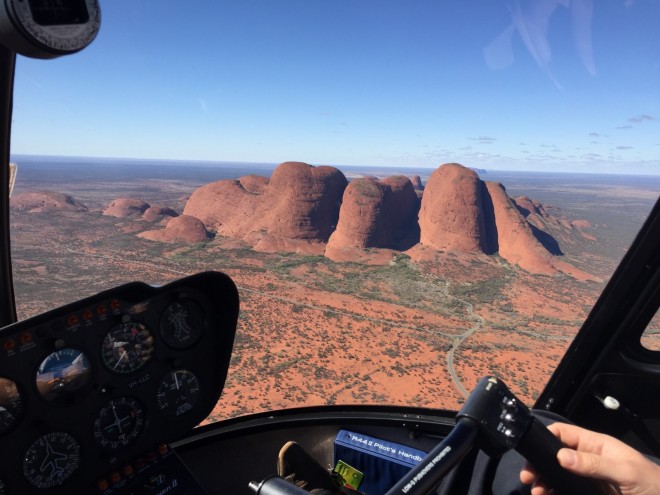 The domes of Kata Tjuta are visually more interesting that Uluru
While I went to Longitude 131 intent on seeing Uluru, The Kata Tjutas were far more visually interesting for me.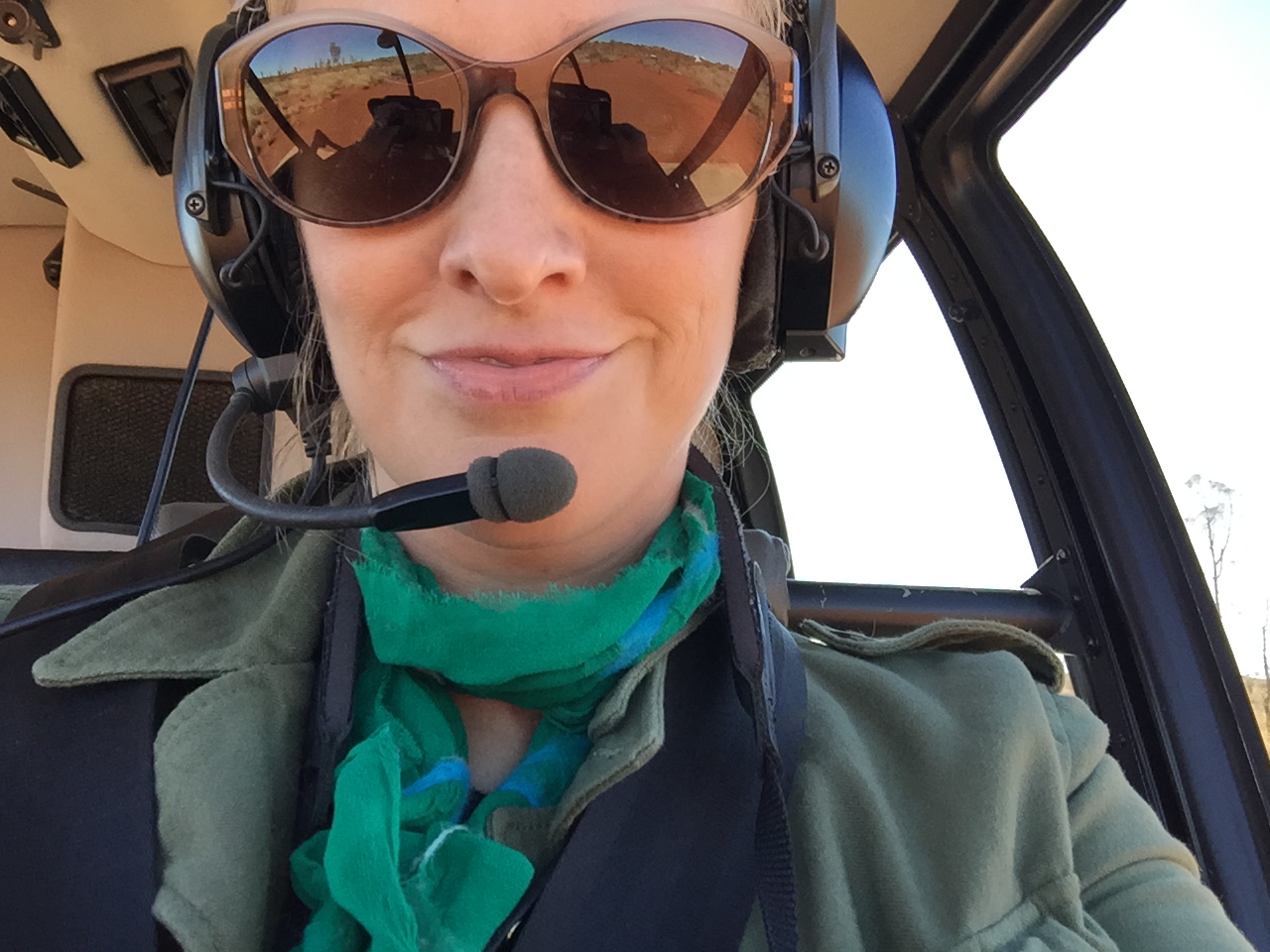 Obligatory helicopter selfie
The 30 minute scenic helicopter ride over Uluru and Kata Tjuta from Longitude 131 to Ayers Rock Airport costs Australian $570 for two people and can be arranged directly from the resort. It's great for both photographers and aviation geeks. Since I am both, to me it was totally worth the money.
Yulara Drive,
Yulara Northern Territory 0872,  Australia
Tel: +61 08 8957 7131
Fax: +61 08 8957 7130