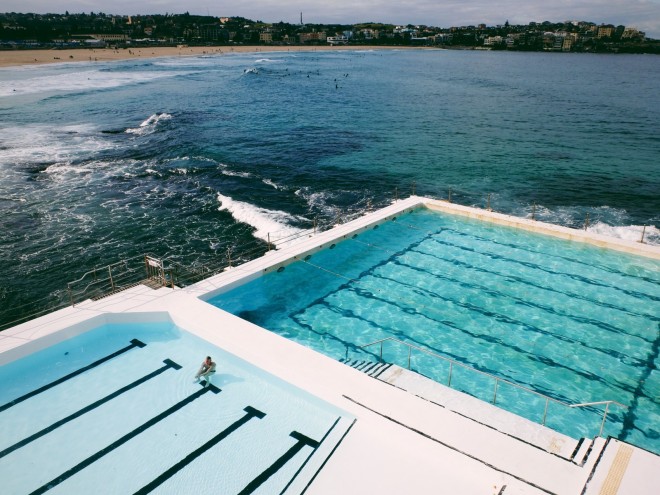 The famous and often photographed oceanfront pool of Bondi icebergs
If pools were supermodels, the Bondi Icebergs Club oceanfront pool would be either Miranda Kerr or Elle Macpherson. It's pure Australian, often photographed, and does not have a bad angle.
I shot this fun time lapse using the native camera on my iPhone 6 from the bar at Icebergs
If you're visiting Sydney, you should know that Bondi Beach  a little out of the way, and a little bit hippy dippy. But Bondi has a fun surf scene, great dining spots, and great people watching. But it's the incredible pool located at Bondi Icebergs Club that is one of it's most photographic sights.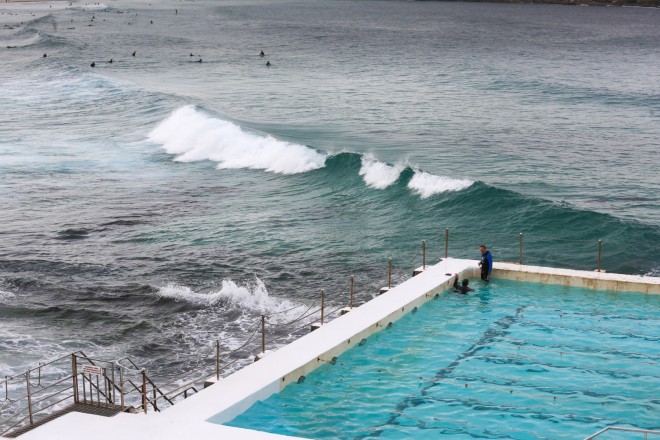 Waves and sand splash into the Bondi Icebergs Club pool regularly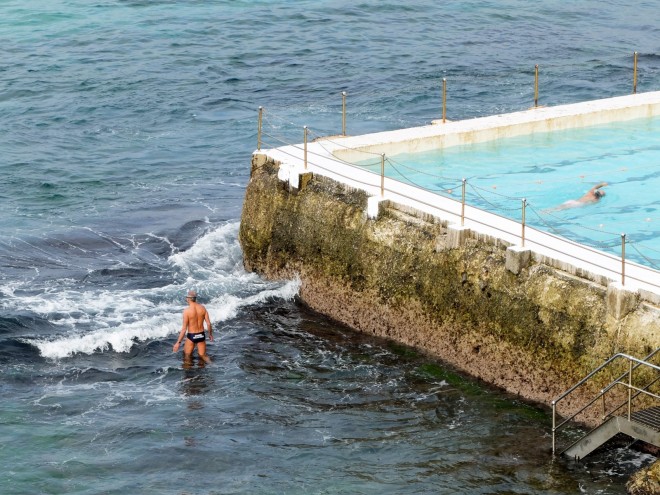 Pool or ocean, swimmers take their pick
I just had a brief layover in Sydney and decided to make a point to fight my jet lag and go to Bondi Beach in an attempt to get a decent shot of this supermodel swimming pool without going in it. It's winter in Sydney and this pool is cold. That's why so many of the swimmers wear full wet suits while doing laps.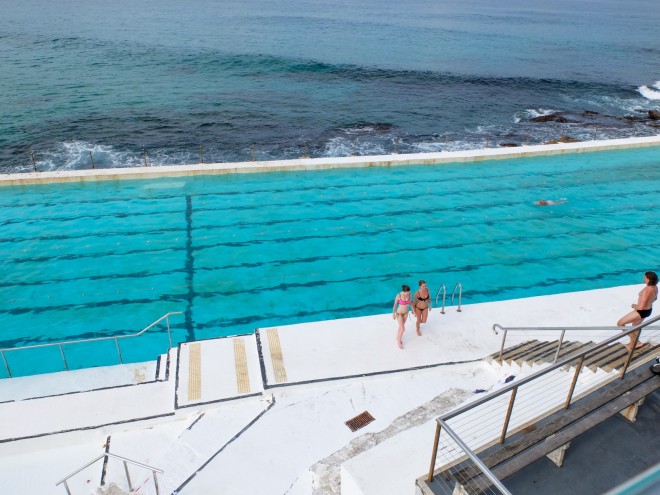 Into the blue at the Bondi Icebergs pool
I have an irrational fear of sharks in swimming pools. As much as my husband likes to tease me about this fear, even he agrees if there were ever going to be a shark in a swimming pool, this would be the one. I am much happier shooting photos.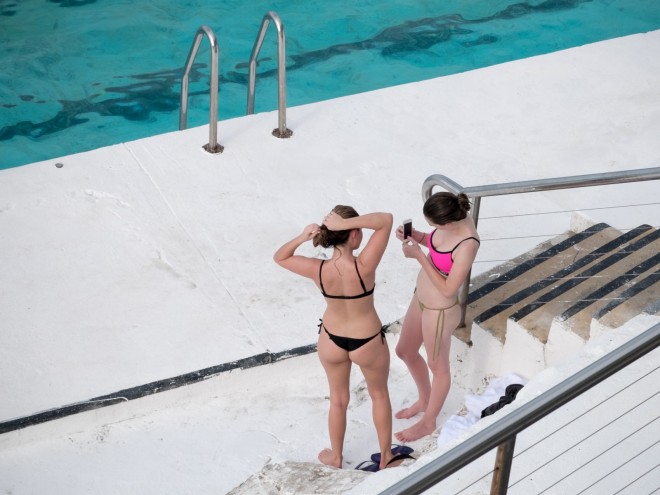 Bondi Got Back
If you're in Sydney and want to see the Bondi Icebergs pool for yourself, take an Uber not a taxi. It's less expensive and a far more pleasant experience. I'd also suggest skipping dining at Icebergs and instead head to nearby Bondi Hardware. Pop into the bar at Icebergs for a drink only (and a great perspective of the pool).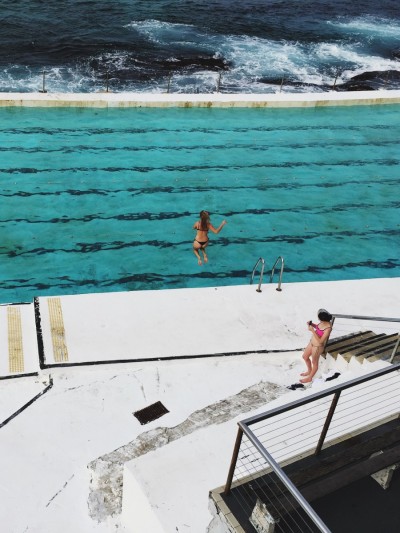 Icebergs #jumpstagram
Bondi Icebergs POOL & Swim Club
1 Notts Ave, Bondi Beach NSW 2026
info@icebergs.com.au (02) 9130 3120
Mon – Fri: 6.00am – 6.30pm
Sat & Sun: 6.30am – 6.30pm
Sauna Closes 6.20PM