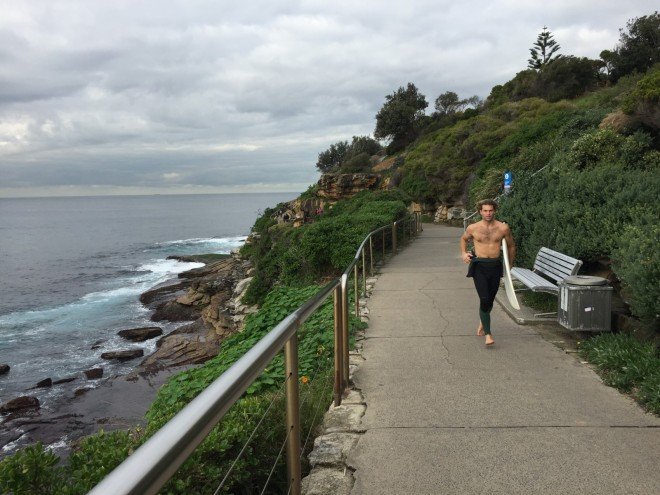 Some of the spectacular scenery along the coastal walk from Bondi to Bronte Beach 
If you're looking for one of the best things to do in Sydney, Australia, try walking along the coast from Bondi to Bronte Beach.
Bondi Beach waves video (shot on iPhone 6)
The  easy 6 kilometer round trip walk runs along a well marked path and passes craggy cliffs, coves filled with surfers and sweeping crescents of sand where you can watch sunbathers and beach volleyball.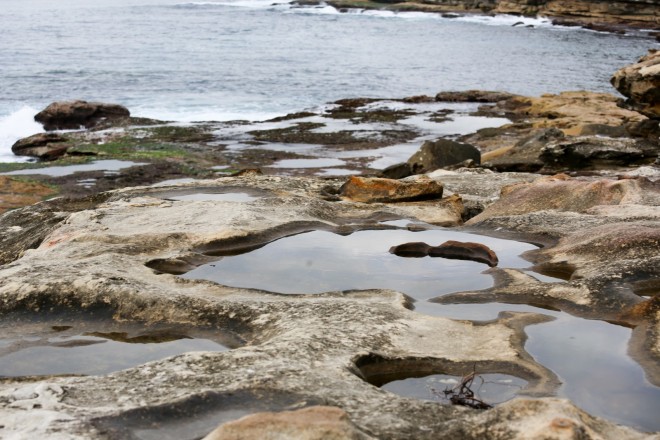 A tidal pool near Tamarama Beach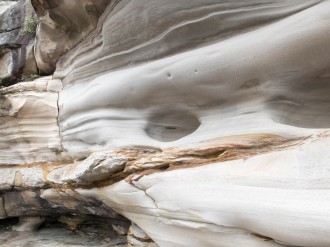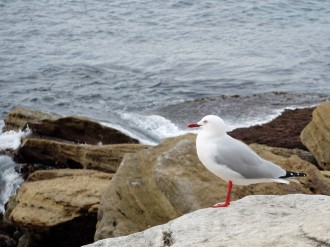 Left: the worn cliffs along the coastal walk Right: a seagull takes in views
Past Bondi is Tamarama Beach, also known as "Glamarama" due to the attractive locals who flock there to surf. It has strong riptides and isn't ideal for swimmers. But it's great if you want to watch the surfers chase some tasty waves.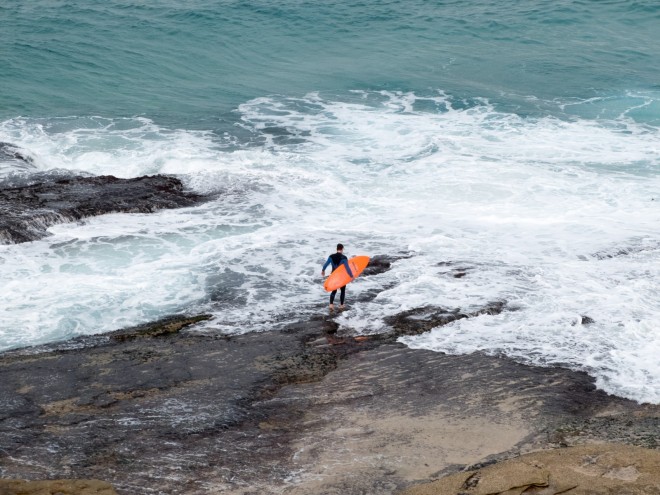 A surfer starts his day at Tamarama Beach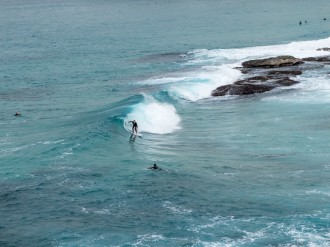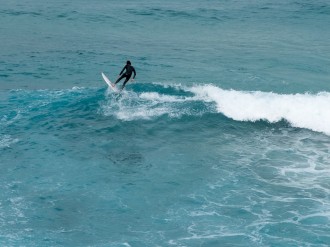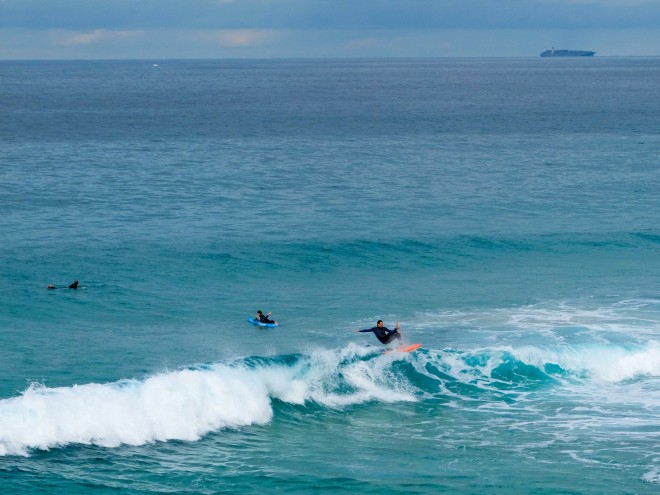 Watching the surfers at Tamarama Beach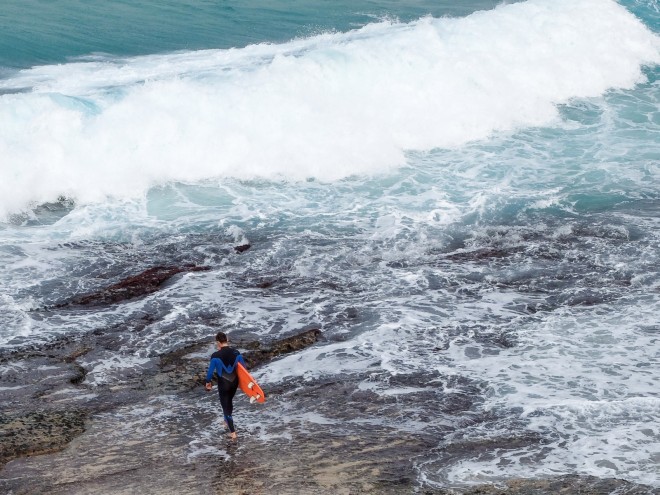 A surfer near Tamarama
There are also quite a few point along the rocky cliffs between Bondi Beach and Bronte beach to sit down and enjoy the scenery. Many a selfies has been taken here.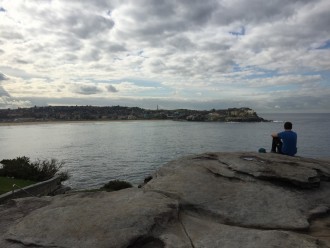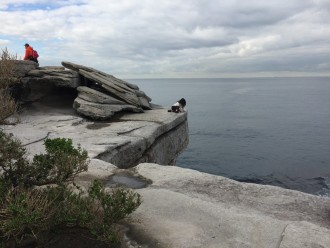 Some scenic points along the coast on the Bondi to Bronte walk
Several people seemed to enjoy finding a quiet spot on the cliffs to read, write, and take pictures.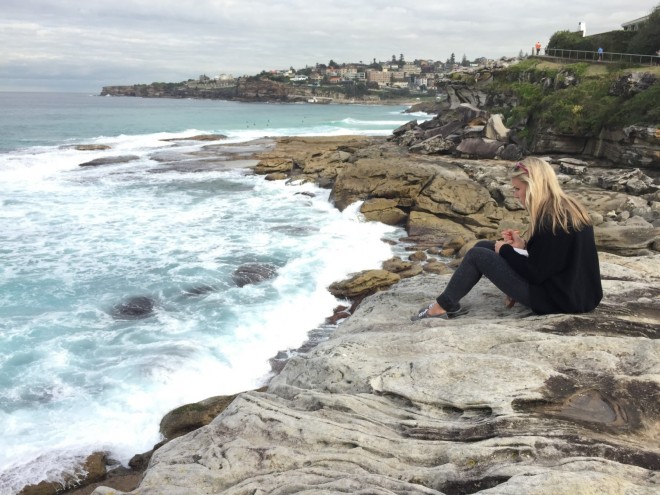 I can think of worse places to journal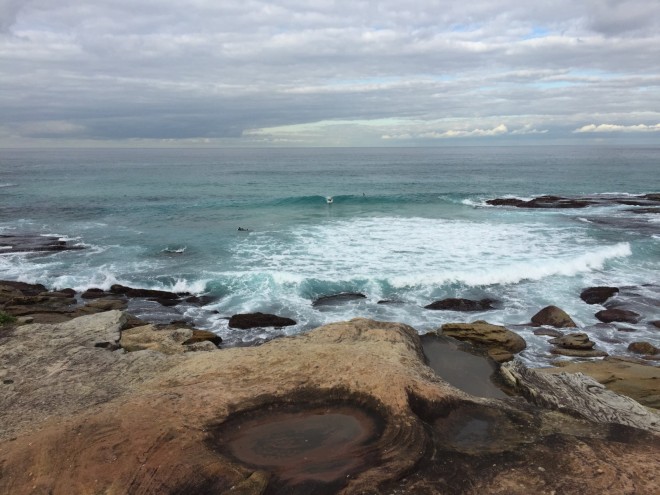 Brown rocks, waves and blue water make for an interesting layering of textures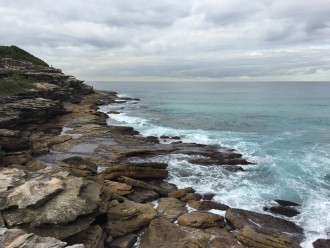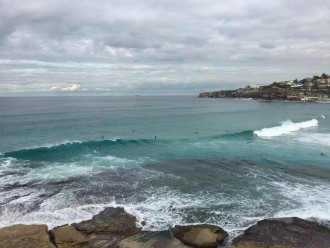 The rocks and waves can be hypnotic to watch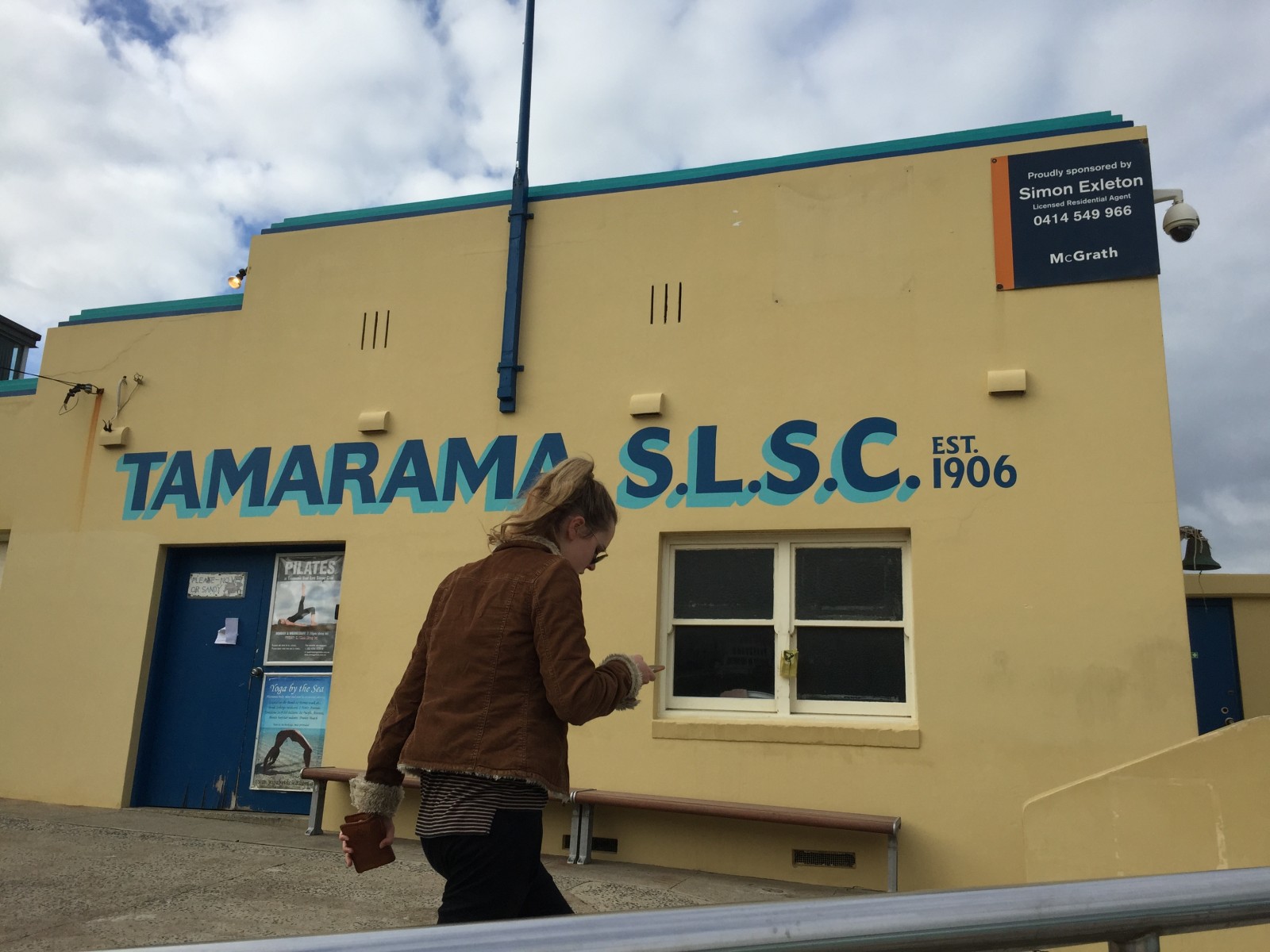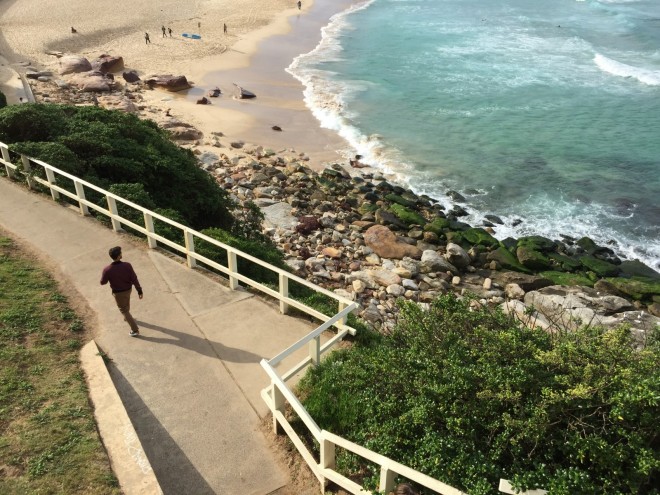 The dramatic cliffs make this walk ideal to take photos
The scenery along the Bondi to Bronte Coastal walk is quite a stunning backdrop. There are a few staircases along the way, which make for good photos.
A touch of green along the coastal walk near Bronte Beach
 The walk is easy, save for a few staircases. I'd suggest stopping by restaurant of the moment Bondi Hardware for a bite and a craft cocktail after taking this walk. They have far better food than Icebergs.
More info here: Bondi to Bronte