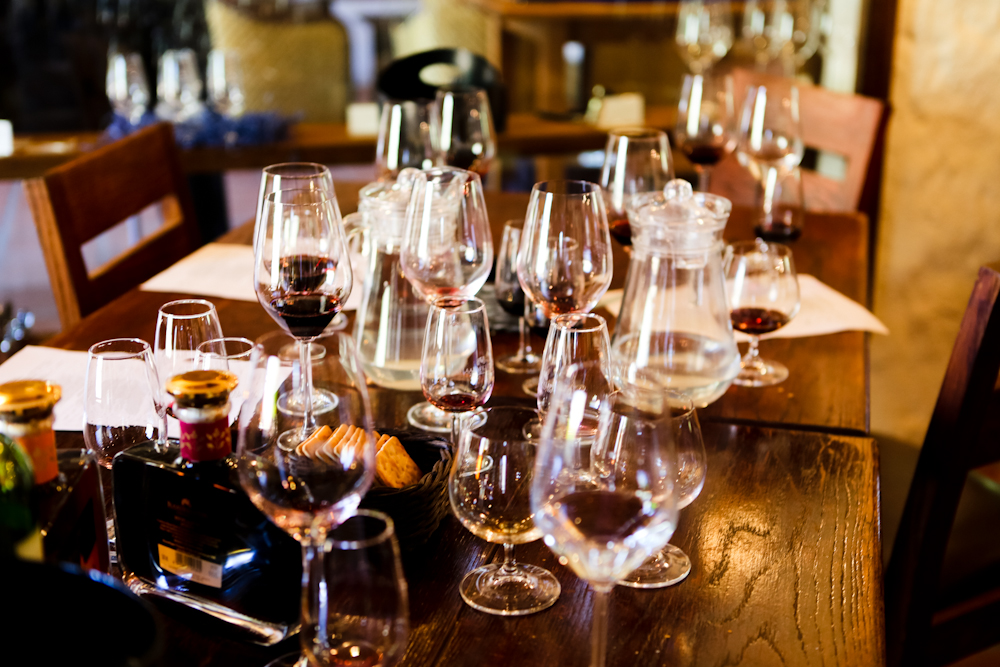 The empties post wine tasting
Wine tasting is always fun with friends, and one of the recent highlights of my trip to Cape Town was meeting up my old friend (and fellow travel blogger) Colin and going wine tasting at the Blaauwklippen Wine Estate in Stellenbosch. The last time I went wine tasting with Colin was in Beaujolais, France and he was wearing a t-shirt that said "Rehab is for Quitters." It's been a few years since our Beaujolais adventure, but I had no doubt we'd have a great time in the winelands of South Africa. Rolf, the wine maker was very educational and entertaining and took a great deal of time with us and allowed us to sample many delicious wines.
One of the biggest surprises of this visit is both Colin and I were impressed with Blaauwklipppen's white Zinfindel. Their white Zinfandel was delicious. Previously, white Zin was a wine we both associated with coming in boxes (not bottles) and seemed like the the beverage of choice for 70s key parties (or so we've heard). Basically, not a serious white wine like a Sancerre. But Blaauwklippen changed our minds about this. Their wine Zinfandel was delicious. It was a real treat having wine maker Rolf sit with us and educate us about South African win and share such generous pours. After we finished wine tasting, we had  down for a delicious lunch (that's another post).
Arriving at Blaauwklippen
Blaauwklippen bottles and glasses
Colin sampling the nose
Rolf the wine maker
Rolf explains about Blaauwklippen's process while I set up my iPhone for time-lapse documentation

As you can see, Colin and I had really great wine tasting experience. And here's a mobile photography tip: I shot several time lapses  using The King Camera App on my iPhone and then stitched them together using ReelDirector app on my iPhone 4S.
Water for the wine tasting and washing out glasses

The ladies and mens room at Blaauwklippen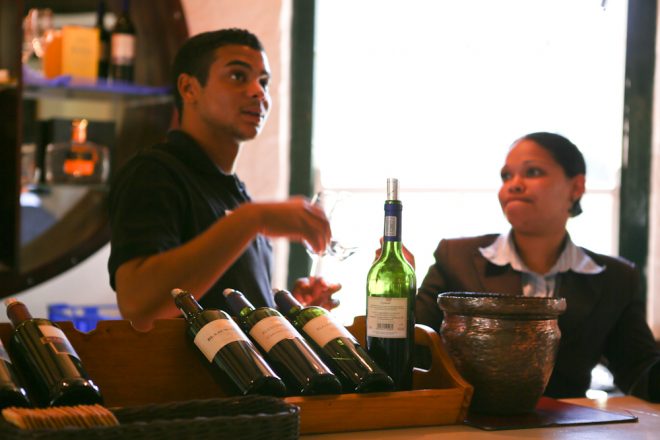 The tasting room at Blaauwklippen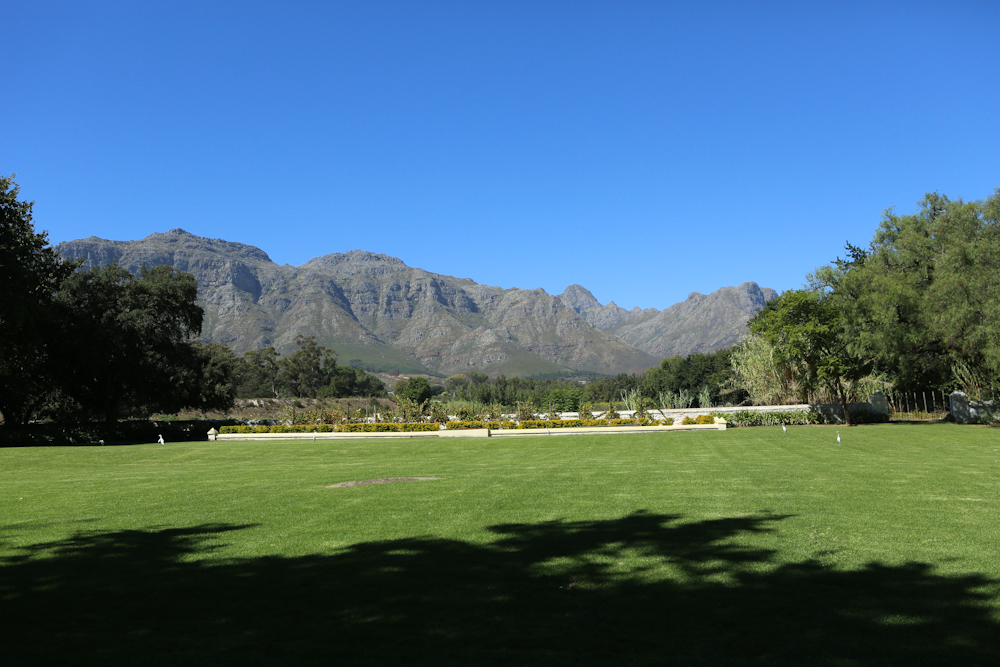 The scenery at Blaauwklippen- stunning, like pretty much all of the Cape.