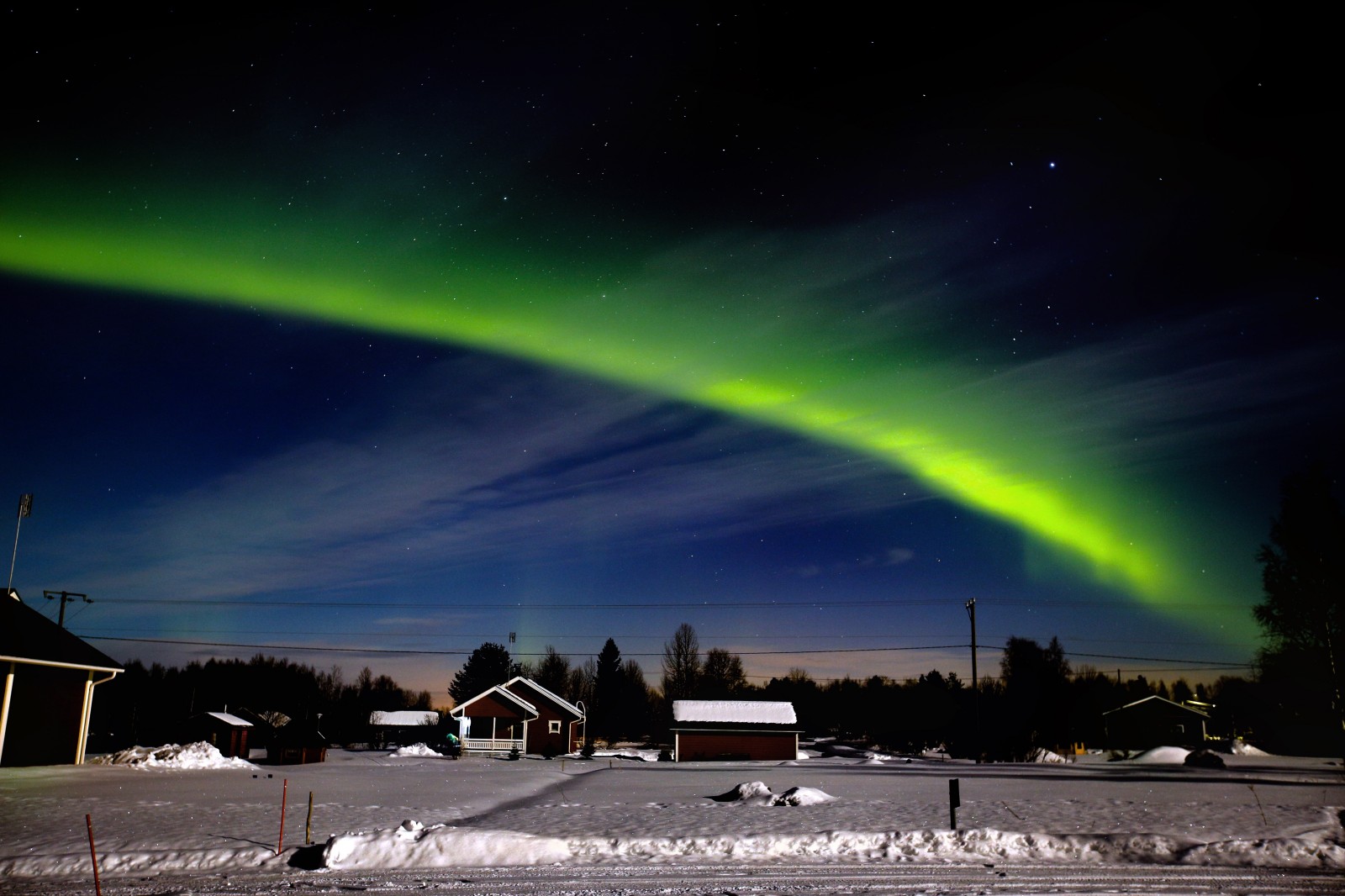 Aurora Borealis (Northern Lights) in Finnish Lapland, as photographed on my Canon 5D MK III
One of the reasons I chose to go with Photo Enrichment Adventures to Lapland and Stockholm was for another chance to photograph the Aurora Borealis. After aurora hunting in Iceland in October, I got hooked on the phenomenon and know I'll be seeking out more opportunities to see the Northern Lights.
Photo Enrichment specializes in small group cultural tours with an emphasis on photography. I enjoy night photography but it's definitely not my forte, and welcomed the chance up up my night photography game. Shooting after dark involves long shutter speeds and that means a tripod is required.
I brought tripod set-ups for both my DSLR, a Canon 5D MK III as well as a far more compact version for my iPhone 6s.
Stockholm's Parliament building illuminated at night 
Situated between the head of Lake Mälaren and the Baltic Sea, Stockholm is hella windy at night and the night I spent shooting after dark in Stockholm was by far the coldest.
The most important gear in addition to a tripod is the right gloves. My hands tend to get extremely cold and I've been shooting with mittens over texting gloves, trying to find the correct pair or combo since I visited Iceland last fall.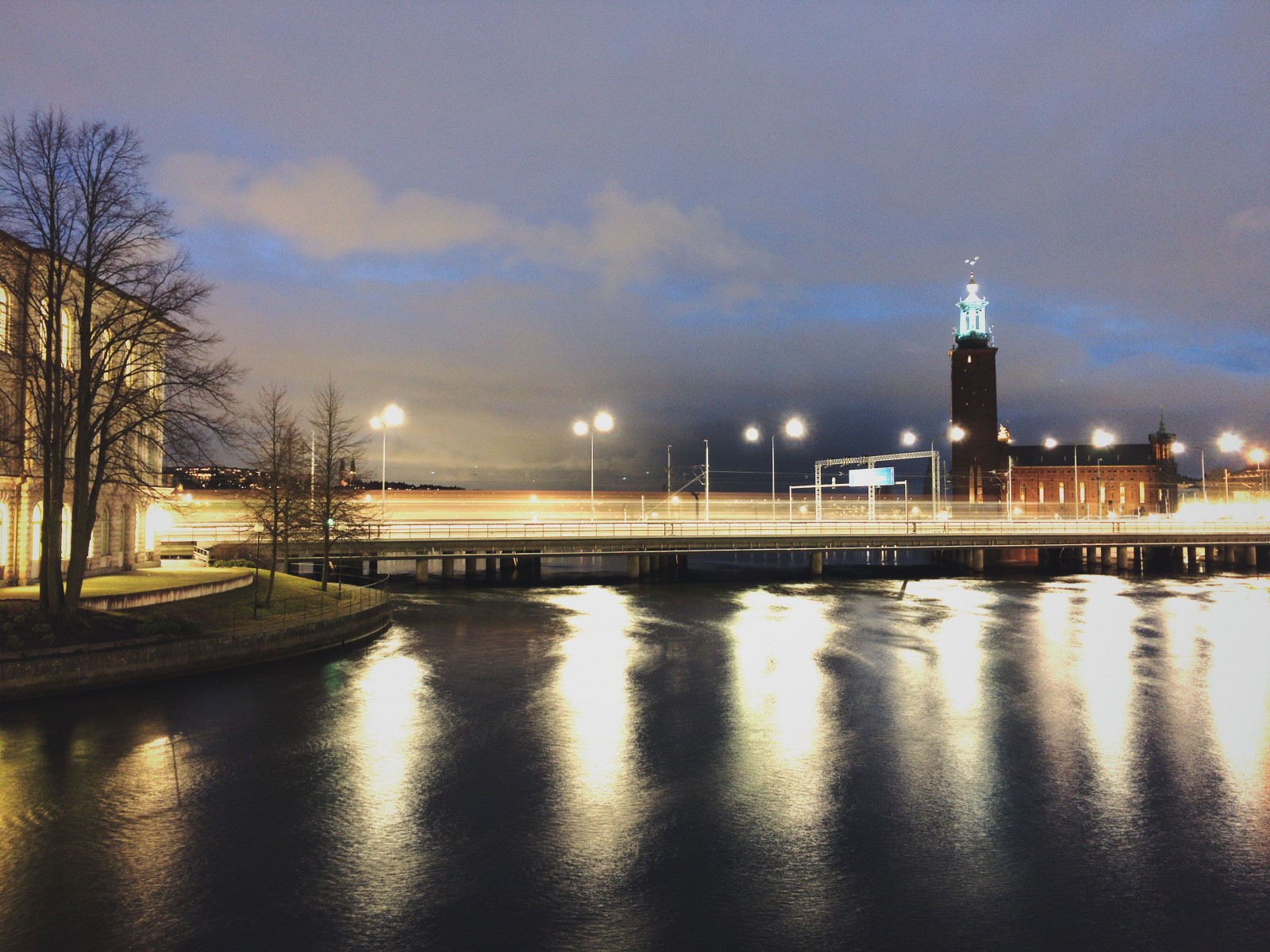 iPhone 6s Slow Shutter Shot of Stockholm at night
Since I know I will be doing more night photography in cold conditions, I've now purchased a pair of heated gloves. After a lot of research I figured out that the gloves for hunters and snipers have the same features photographers need, including a free trigger finger. The Heat 3 Smart Gloves came highly rated but with a steep price tag, so I opted for the slightly less expensive Swany Arctic Toaster Mittens.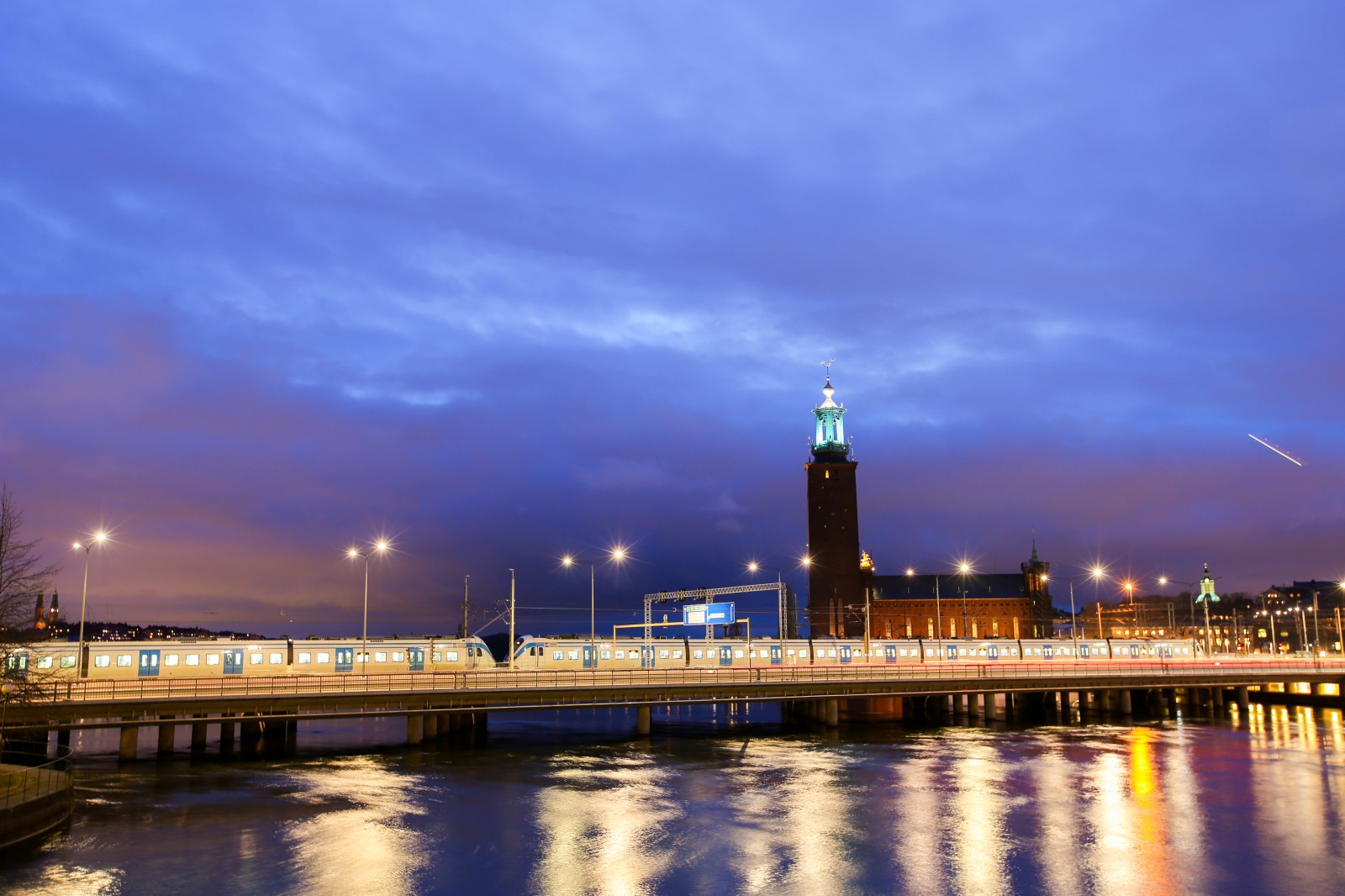 Stockholm at night, a Canon 5 D MK III shot
The Aurora Borealis only showed up one night during my stay in Finnish Lapland, and earlier than expected, so I only photographed them using my Canon DSLR setup.
The other nights I tried shooting with both my Canon and my iPhone 6s, using the Slow Shutter app, and overall I was impressed with the resulting images from my iPhone. The photos from Stockholm blew out some of the details in the highlights that my Canon was able to capture, but I am still happy with the images.
The Slow Shutter app also has an intervalometer feature built in so you can set exposure times and shutter speeds. Slow Shutter's intervalometer was more intuitive than the stand alone remote timer I used from Canon.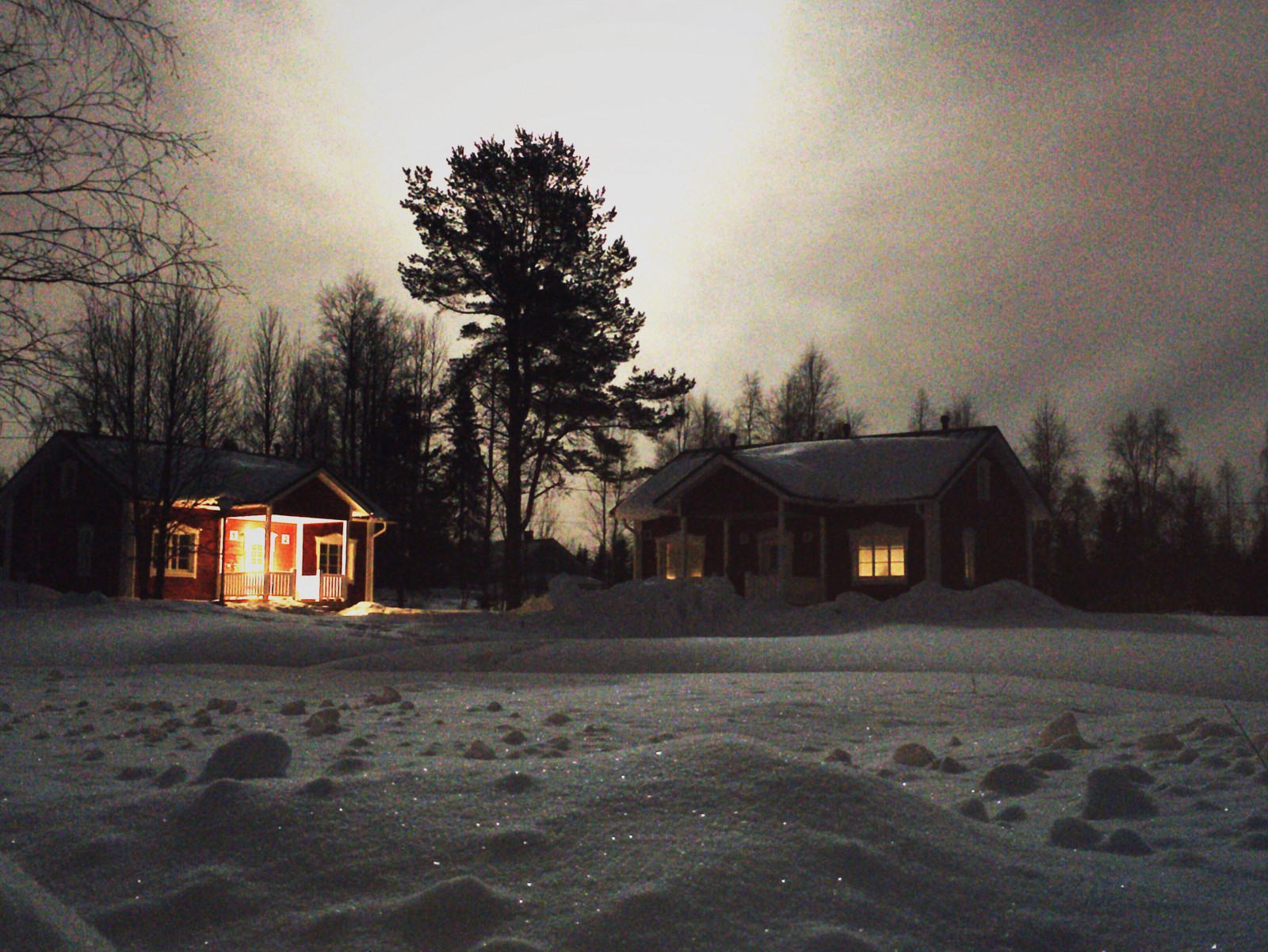 Cabins in Kukkolankoski, Finland (iPhone image above)
Slow Shutter produced images that were a bit noisy, but editing them and blending together a few of my favorite edits using the Image Blender app makes the noise less noticeable. They don't have the same sharpness as the shots from my Canon DSLR but they certainly captured the mood!
I plan on doing more night photography in the coming months so that my comfort level and skill improves.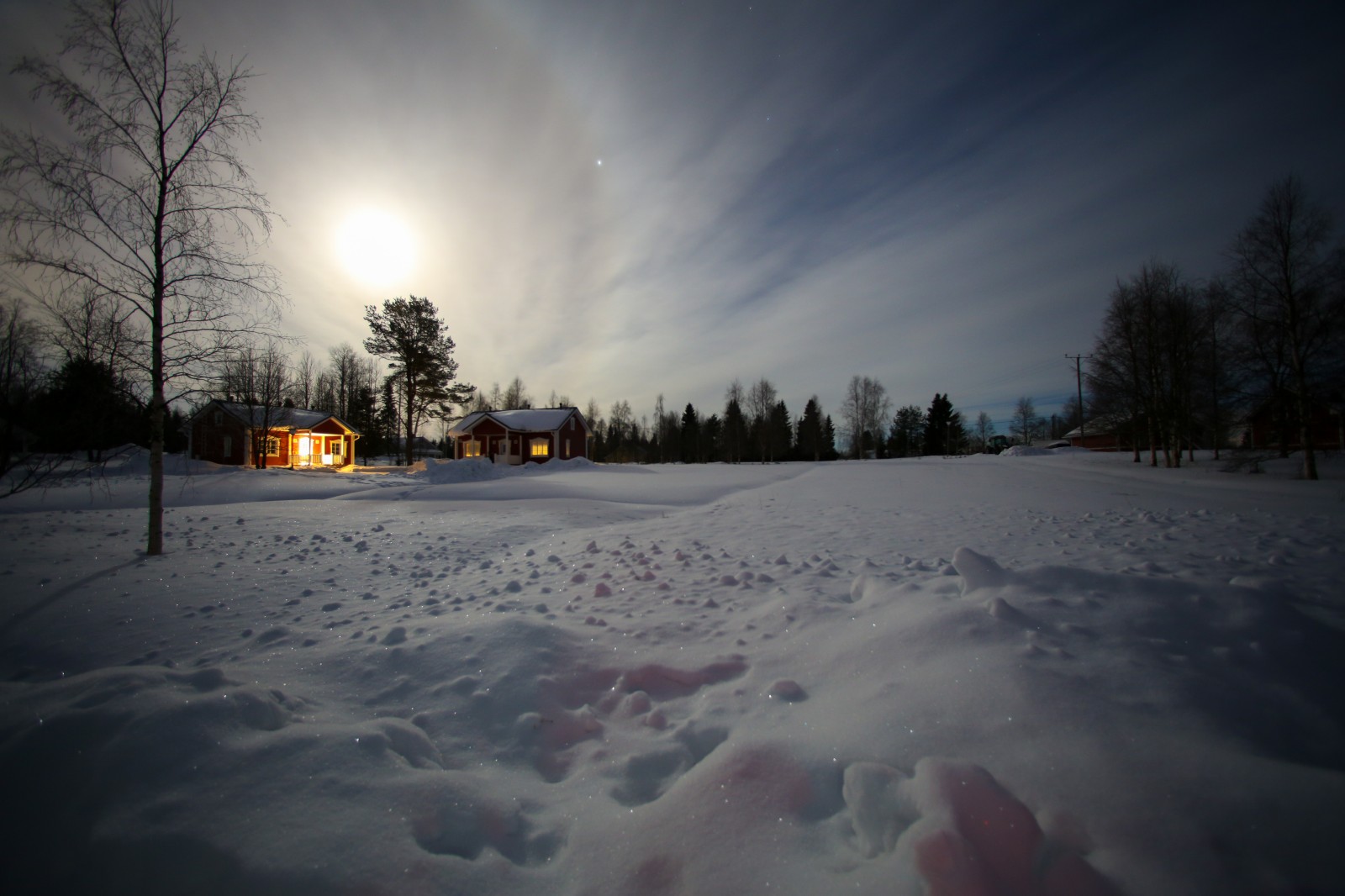 Cabins in Kukkolankoski photographed with my Canon 5D MK III
The other piece of gear which is so essential for cold weather shooting is extremely low tech: large Ziploc storage bags. After shooting in extremely cold conditions, you take out your battery and SD and CF cards and place your DSLR and lenses in these to prevent condensation when they warm up to room temperature. Very useful!
For more tips on photographing in extreme conditions, check out Dan Carr's excellent post on Cold Weather Photography and Extreme Conditions.