Editor's Note: This post deviates from the blog's usual format by using photos only by other photographers. It made sense in this post. – Jen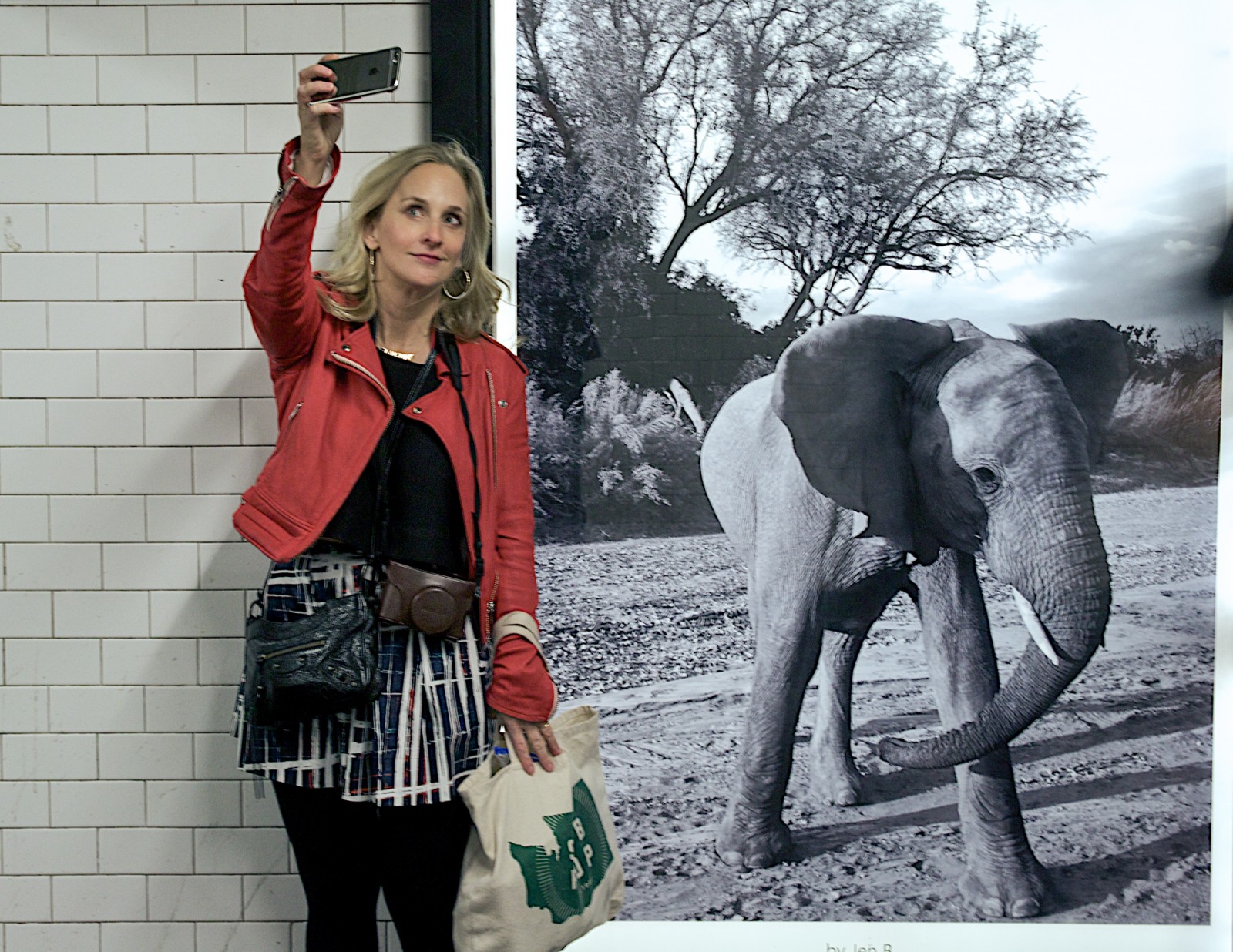 Ryan Vaarsi took this photo of me taking an obligatory selfie with my #shotonIphone6 elephant in NYC
I am incredibly honored to be one of the photographers whose work is featured in Apple's World Gallery and #shotoniPhone6 Global Campaign. The World Gallery spans across 70 cities in 24 countries and features iPhone users of all professions, ages and cultures. This initiative's geographical scale makes it the largest mobile photography gallery ever assembled. These images are being featured posted on various Apple channels, outdoor billboards, print publications, as well as Apple.com.
Last week I got to cross paths with my Namibian elephant on the ACE line of the New York City subway, where World Gallery ads line the corridor from Times Square to Port Authority. I brought along my friend, fellow photographer Ryan Vaarsi to document the occasion.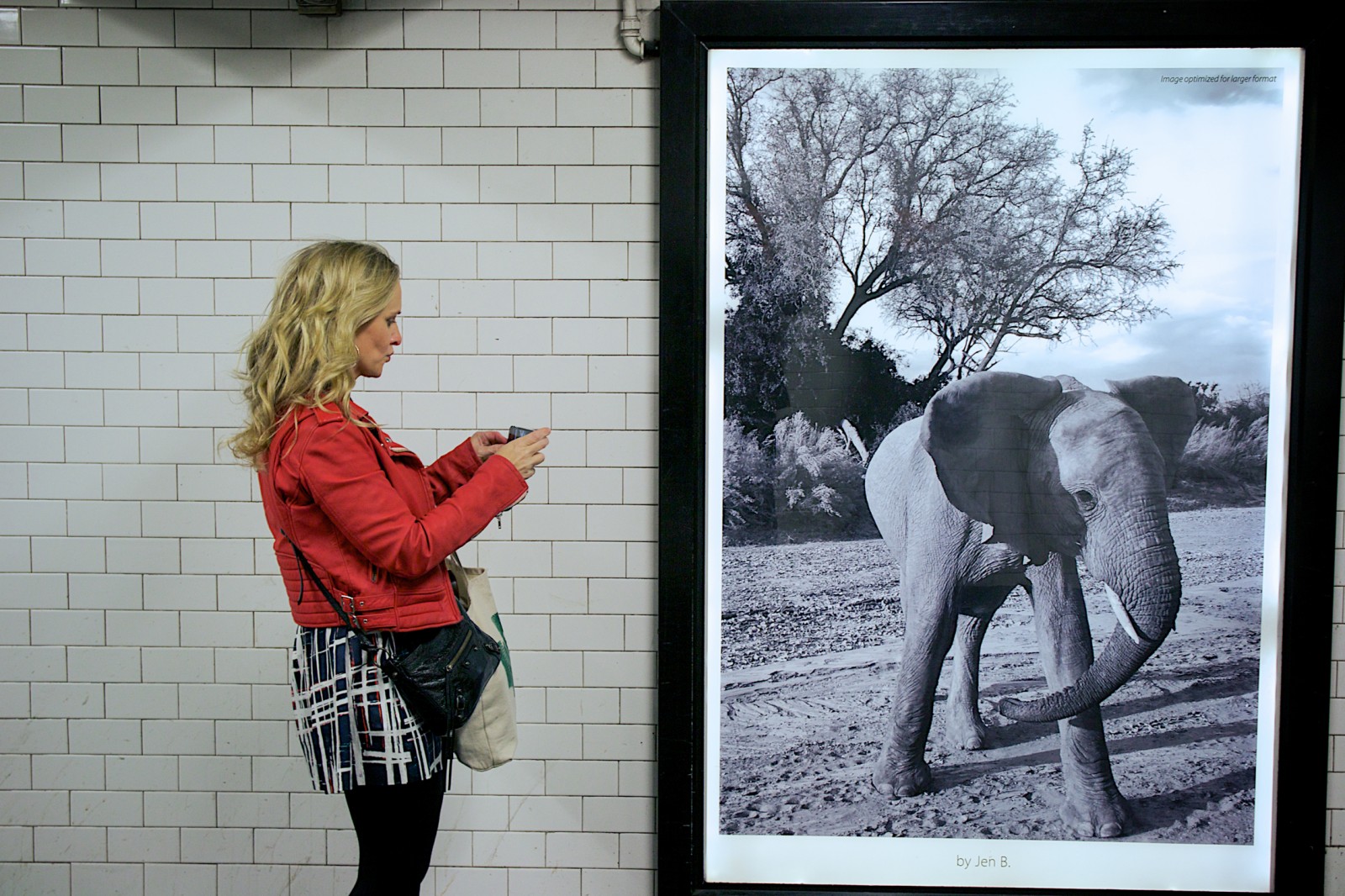 Having a Carrie Bradshaw moment in the NYC subway (photo credit: Ryan Vaarsi)
All the iPhone photographs featured in Apple's World Gallery and #shotoniPhone6 campaign were found because they were published on line by the photographers.
When I started this blog, I did it to open doors to new and more interesting experiences. But I also did it to push myself to take better photos and explore more of the world. Never would I have thought that might lead to having an image I shot of a Namibian elephant wind up on in an ad for Apple that has been spotted on subway transit ads in Bangkok, New York, Montreal and London.
My life's a trip that way.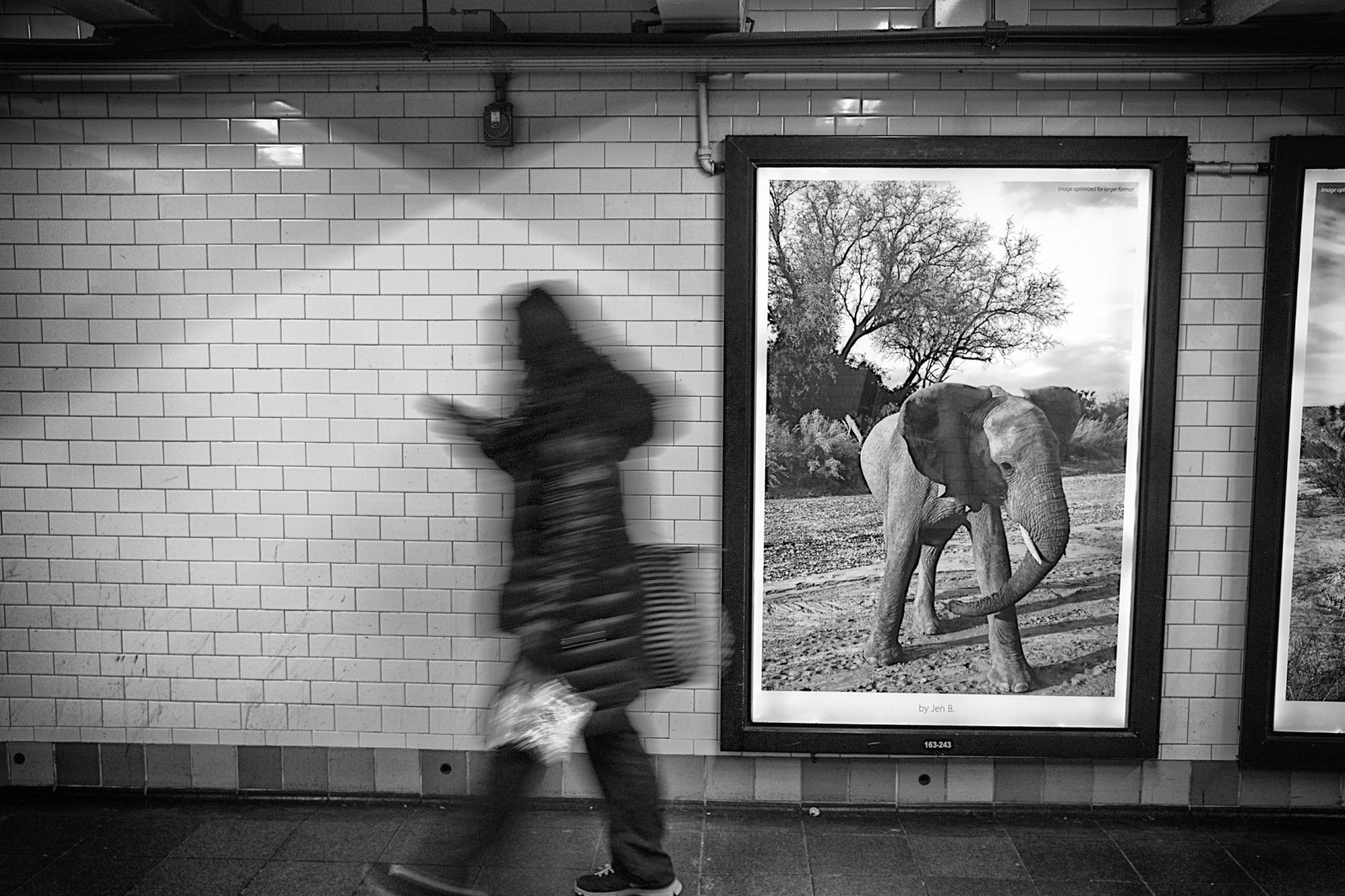 Passerby on smartphone in front of #ShotoniPhone6 ad (photo credit: Ryan Vaarsi)
I realize I have my blog readers to thank. If it wasn't for you, I don't know if I would get to be a part of this incredible campaign. So…
Thank you very much blog readers! You keep me inspired and I am grateful for you everyday.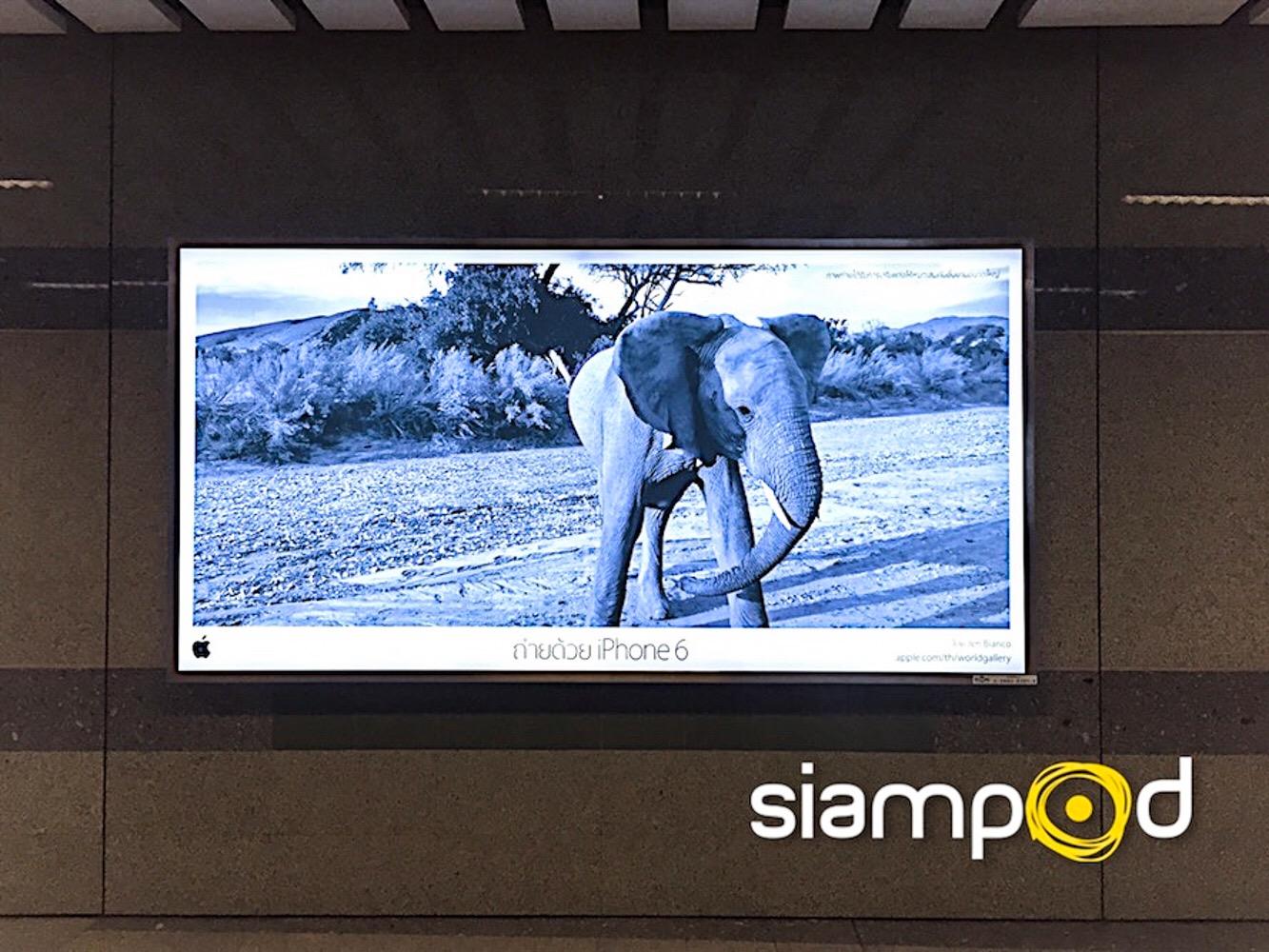 My #shotoniPhone6 elephant on Bangkok's skytrain (photo credit @Kangg)