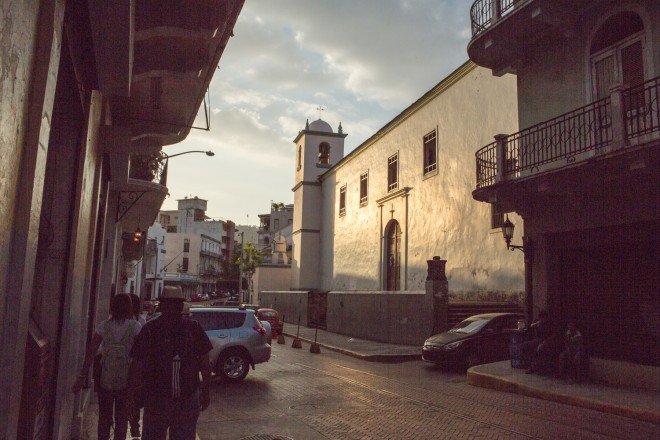 Casco Viejo has an Old Havana type vibe
When my plans for a trip to Havana recently fell through, I took the opportunity to instead visit Panama, making the Central nation  my 77th country visited. I've spent the past few days using the American Trade Hotel (an Ace Hotel Property) as my home base. It's been 90 degrees with humidity to match, but I'm made an effort to get out with my cameras and shoot some photos.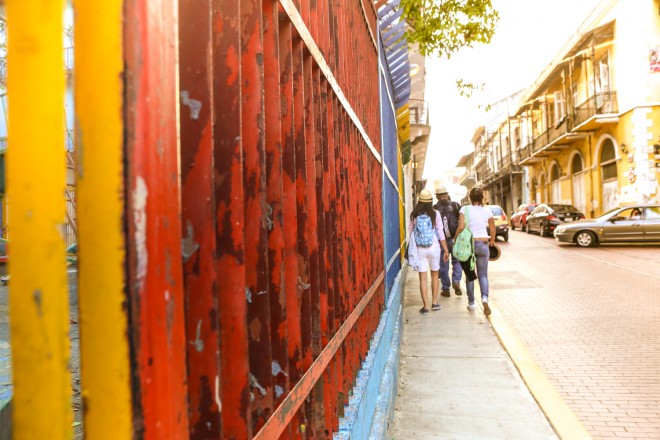 The colorful Casco Viejo barrio in Panama City
The American Trade Hotel is located in the historic Casco Viejo neighborhood, which is in the middle of being gentrified, the vibe has some definite similarities to the crumbling beauty of Old Havana. There are restaurants and hotels popping up in the barrio which feels a world away from the "Dubai of Latin America" vibe you get other skyscrapers in other parts of the city.
Left: An abandoned building near Casco Antiguo Right: A nun walking the street
Unlike Havana, there are no cool old classic pre-embargo cars on the streets, and the traffic is some of the worst I've seen. But the Latin American love of life is clear here, and the coffee is some of the best I've ever tasted.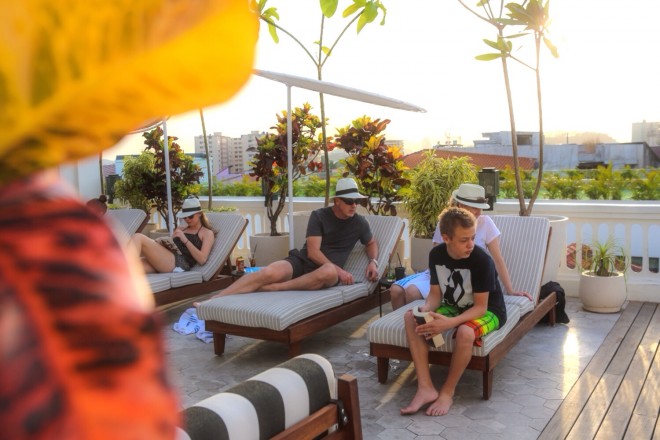 Panama hats poolside at the American Trade Hotel
My American Ex-Pat friend who lives here swears by Gesha. If you're not heading to Central America any time soon, worry not. You can buy Gesha for $69 for a 1lb bag of whole beans from Stumptown.Drinks and taxis and food are very reasonably priced. $20 will buy you a killer Panama hat (a misnomer, by the way, so-called Panama hats originated in Ecuador).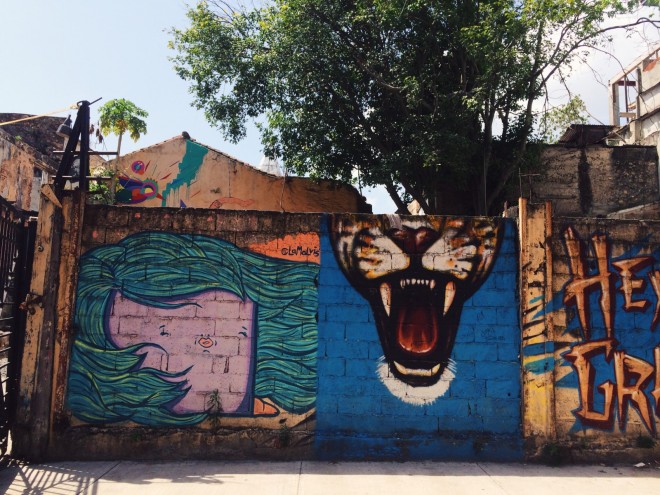 Cool street murals in Casco Viejo (mobile photography)
Panama's mix of cultures has caught me a bit off guard, but the cultural mashup and diverse ethnic makes sense when you think of Panama's strategic location as the bridge between the Atlantic and Pacific oceans, and sitting between North and South America.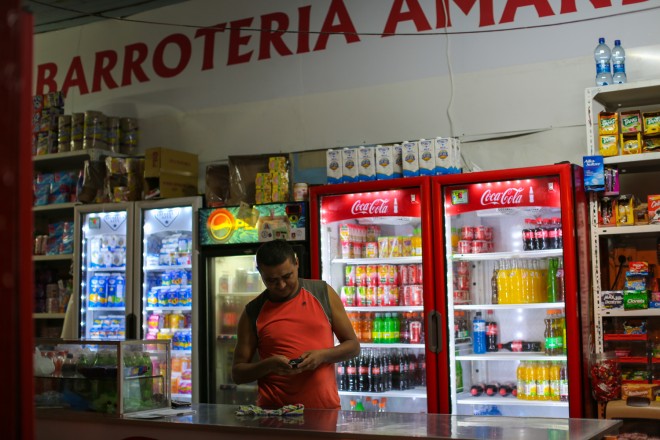 Texting on the job
It's been fun exploring the barrio. After being here a few days I've observed that Panamanians seem to like their colors bright and their music loud. They party into the wee hours.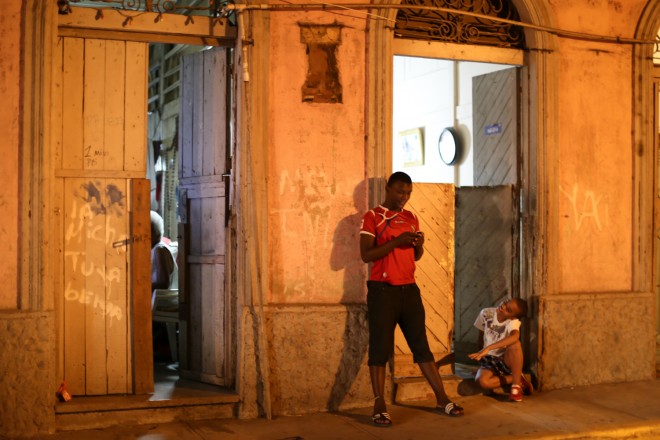 Scene from a Hot Saturday Night in Casco Viejo, Panama City
To be honest, I couldn't figure out if the people I saw on the street at 7 am thought it was late at night or early morning. I'm not sure it even matters because everyone seemed to be having a good time. I know I did.