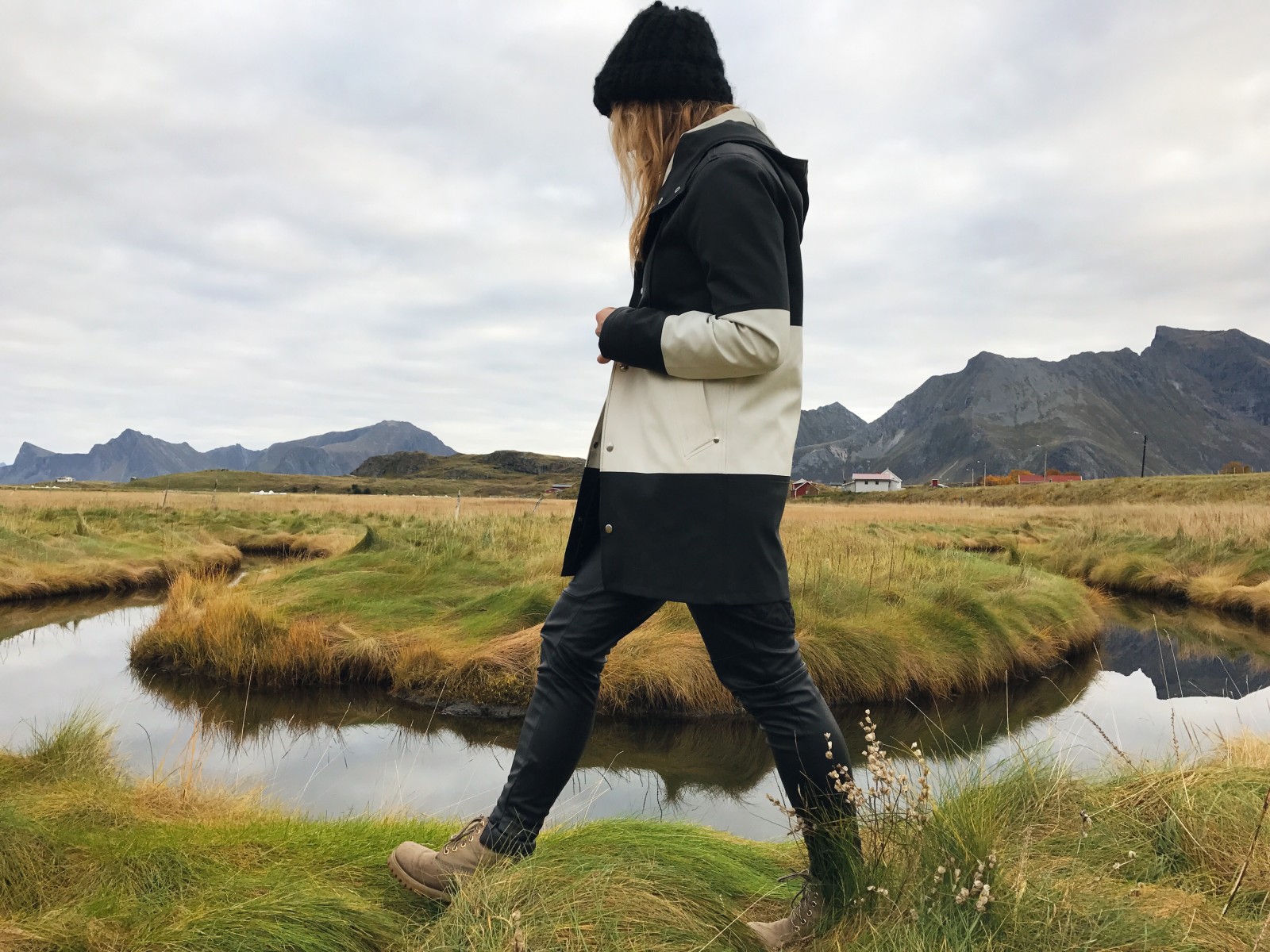 Ana walking around the Bend in Fredvang
When I was planning my trip to the Lofoten Islands of  Norway, I wanted to see (and photograph) the Northern Lights. But like much of life, it's not the big highlights that make up all of my memories of the trip. Part of the charm of the Lofoten Islands is that they are small, scenic and sparsely populated. This combo can make them a dream for photographers.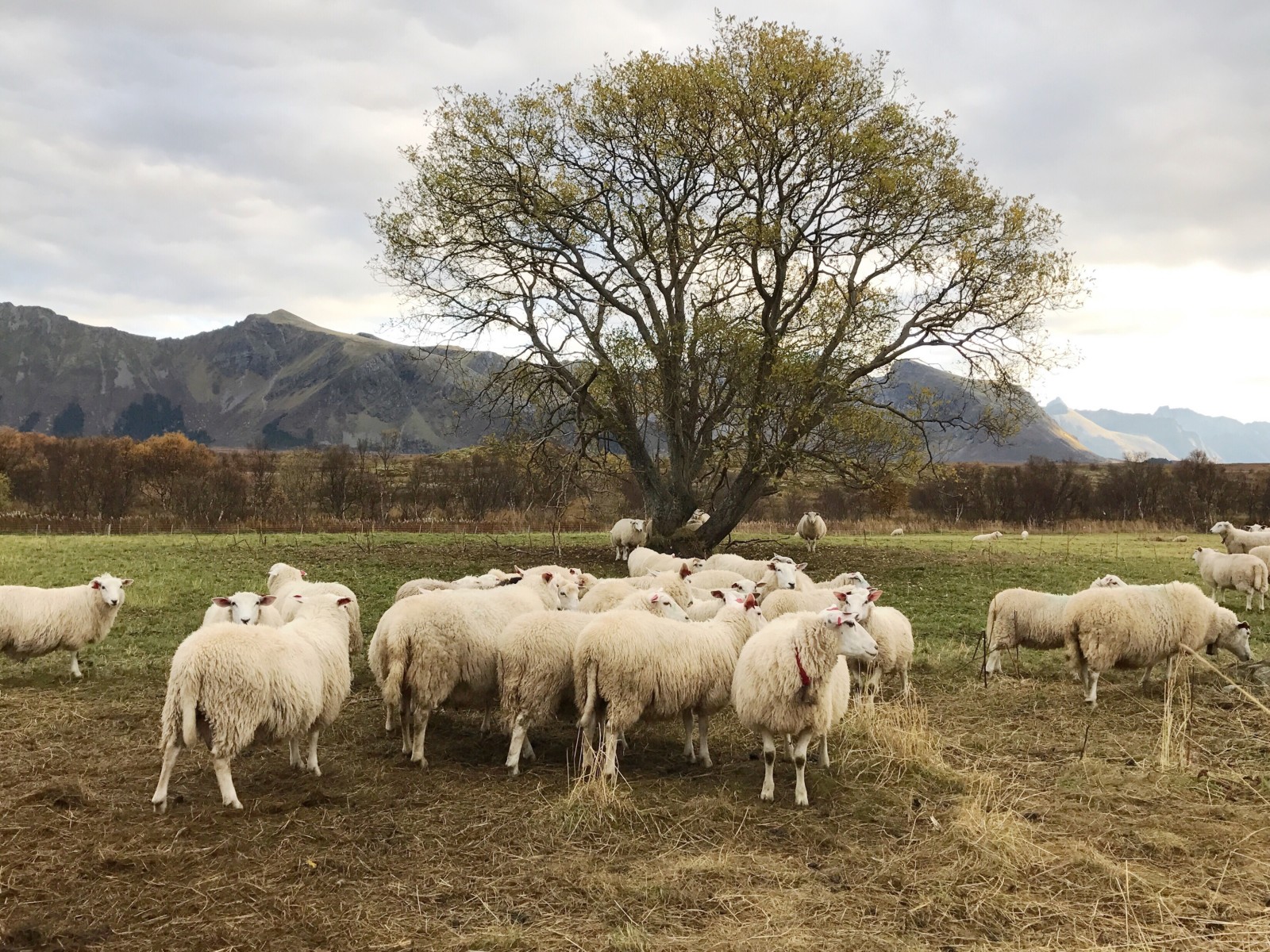 Sheep in the Lofoten Islands
The pastoral scenery of Northern Norway is lovely. Fjords with small clusters of fishing cottages and small farms filled with sheep. There were several places worth pulling over to the side of the road to take a photograph or wander a bit.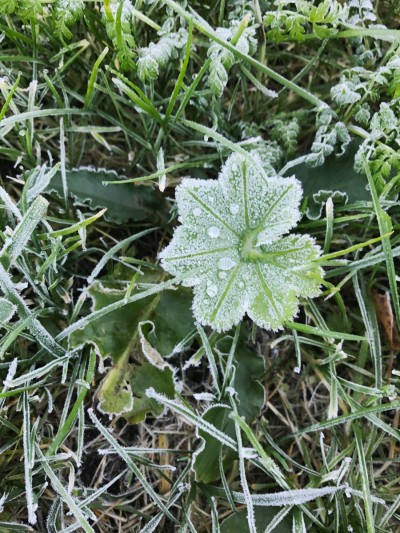 Fall frost in the Lofoten Islands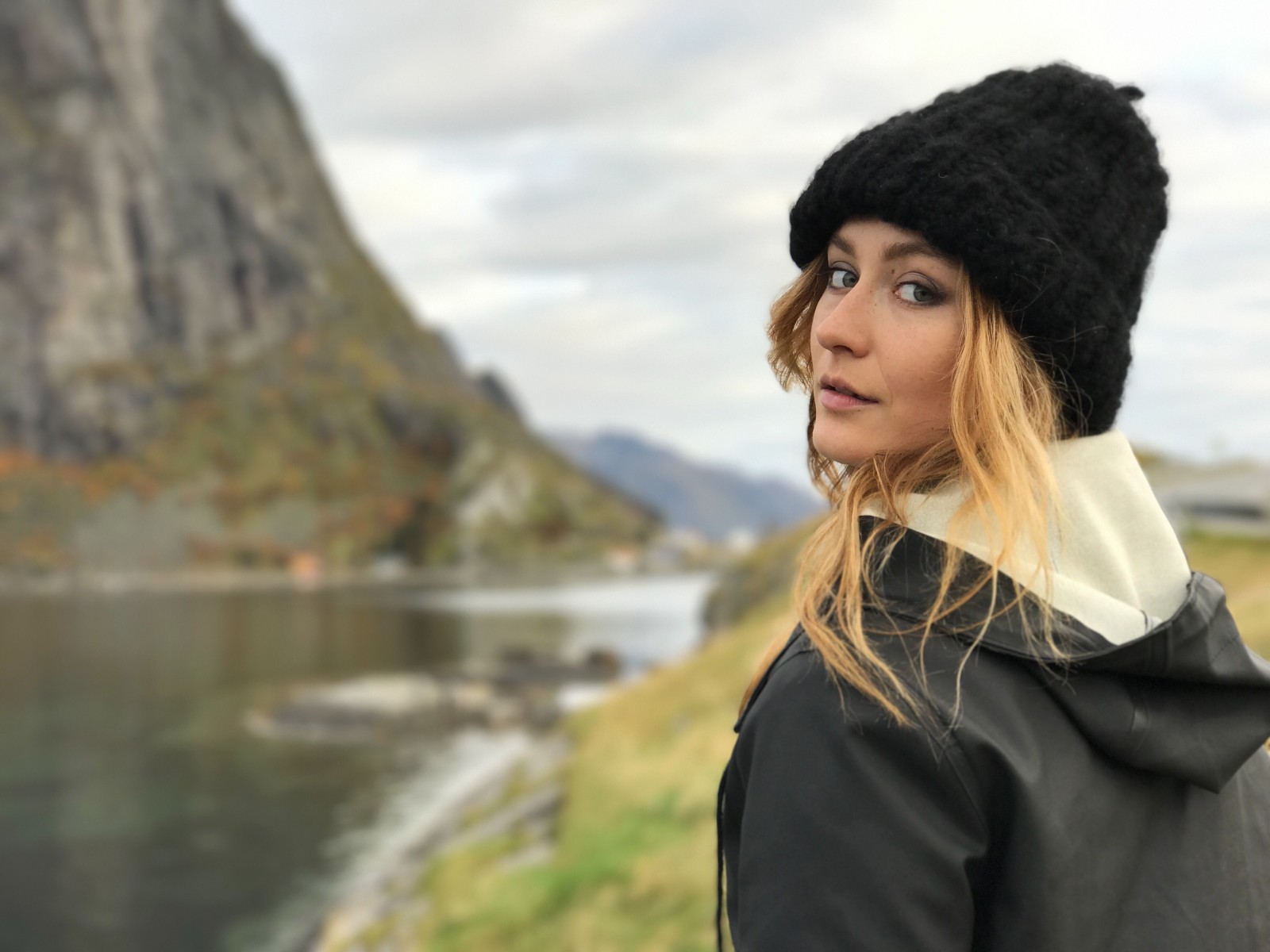 Portrait of Ana near the Fjords in Northern Norway
Renting a car (or having access to one) is essential in this part of Norway. As the days grow shorter, many businesses tend to close for the season so you'll need a vehicle to get from place to place. Norwegians do the sunbird thing and flock to the Canary islands for sunshine and a lower cost of living.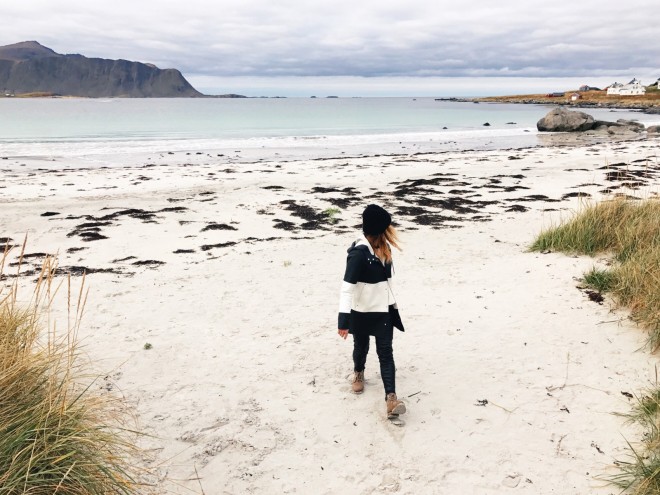 Ana on sandy Ramberg Beach
I was most surprised by the white sandy beaches in the Lofoten Islands. They add some unexpected atmosphere and charm to the dramatic landscapes and were delightful places to walk even on a windy autumn afternoon.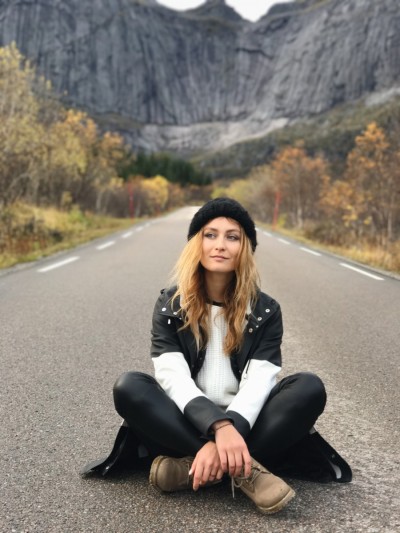 Ana stopping traffic in the Lofoten Islands
Businesses in Svolvær are more likely to be open year round, and it makes sense to stay here off seasons. Many of the smaller restaurants and rorbu (fishing cottages) in smaller towns like Reine and Hamnoy close seasonally for some or all of the winter. If you are visiting during the off-season, be sure to take some snacks with you. Ana and I found our hunger kicked in during off hours and the nearest open grocery store was some distance away.