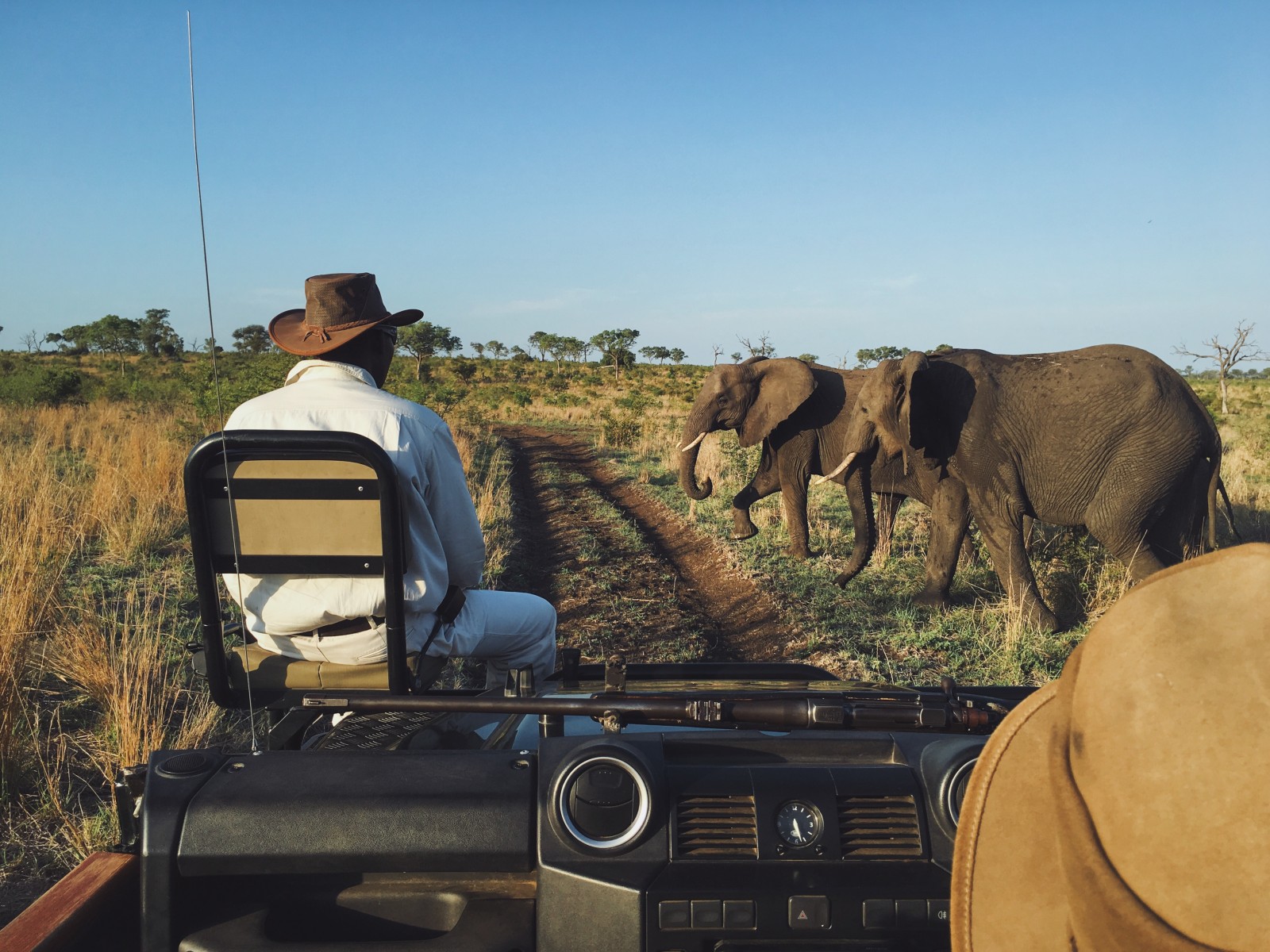 Up close with African elephants at Londolozi Private Game Reserve in South Africa
Last month I returned to Londolozi Game Reserve, where I went on my first safari in 2004. The three days I spent there reminded me of why Londolozi has such a fantastic reputation and constantly winds up on lists of the best safari lodges in the world.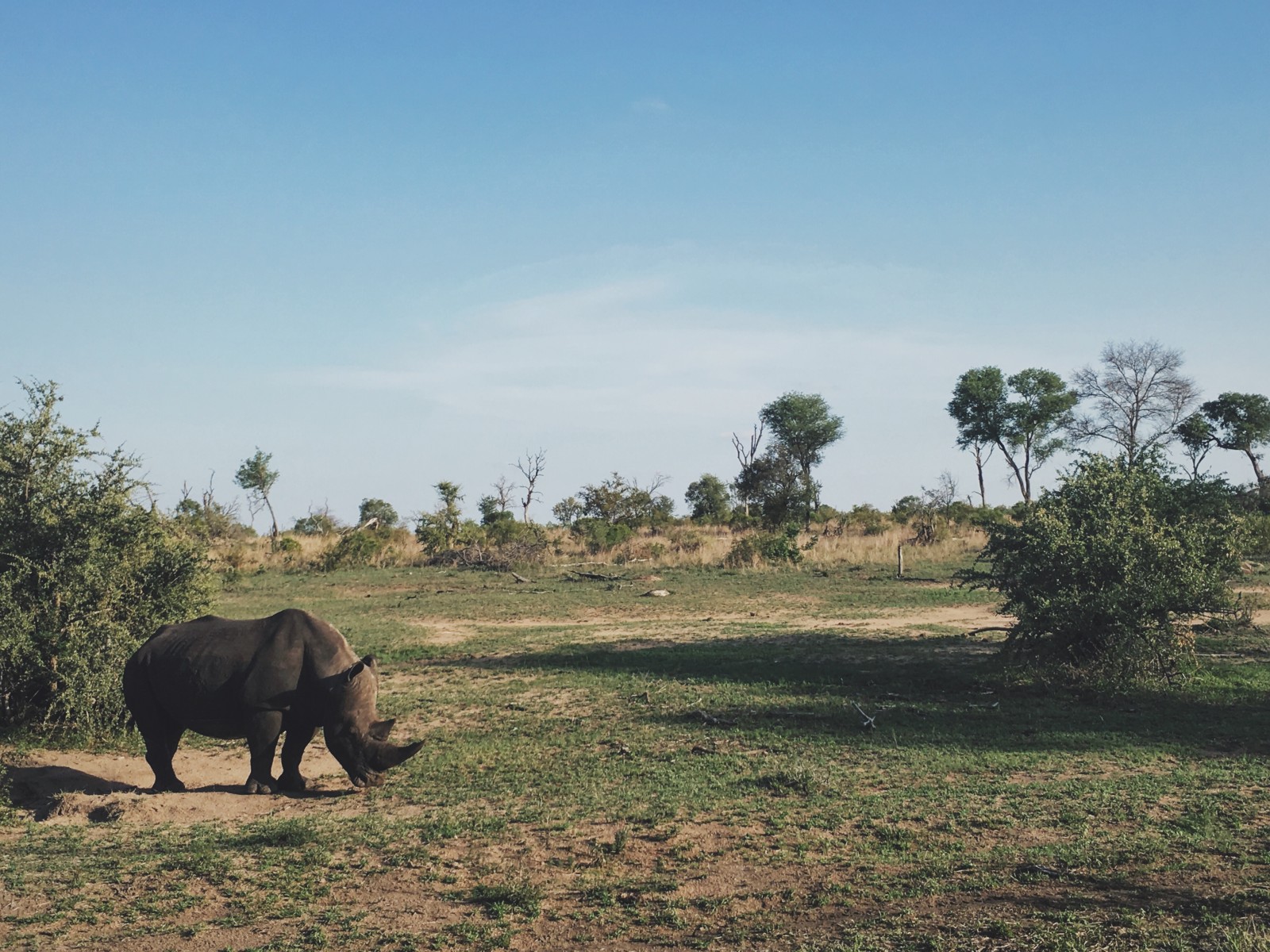 Solo rhino at Londolozi
This time my husband and I stayed at Tree Camp, the newest of the camps at Londolozi and found the room far more luxurious than we needed it to be. We appreciated all the mod cons like AC and dual vanity sinks and the hot tub, but the point of safari is to go on the game drives and see the animals. Tree Camp was amazing, but I don't think it's necessary to get the fanciest room at Londolozi.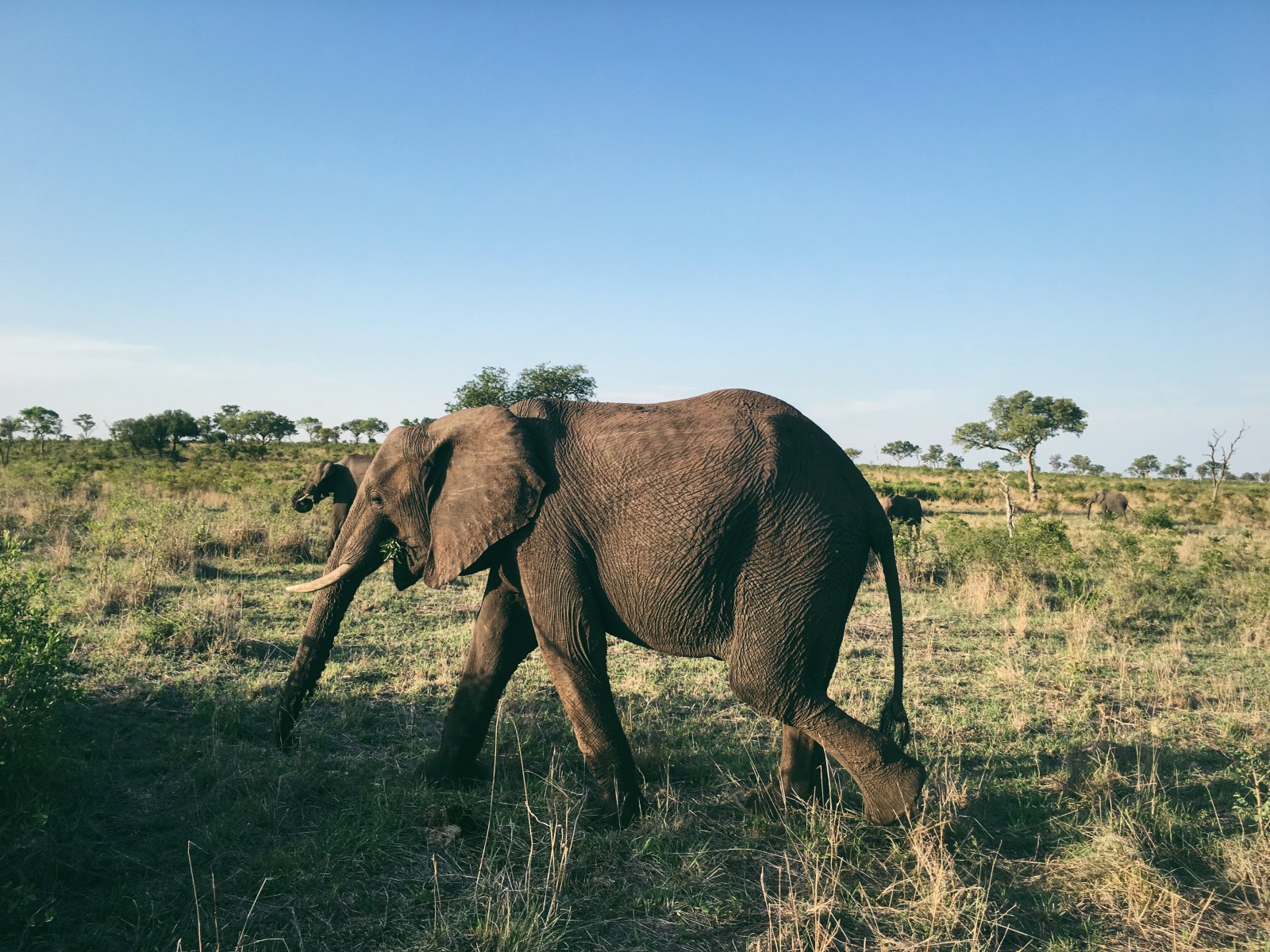 A casual encounter with an African elephant at Londolozi
We also paid for a private vehicle, so that we could go at our own pace and hang out with certain sightings as long as we wanted. If I had to pick one splurge, I'd pick the private vehicle over the largest room on safari. This gives you a more customized safari experience.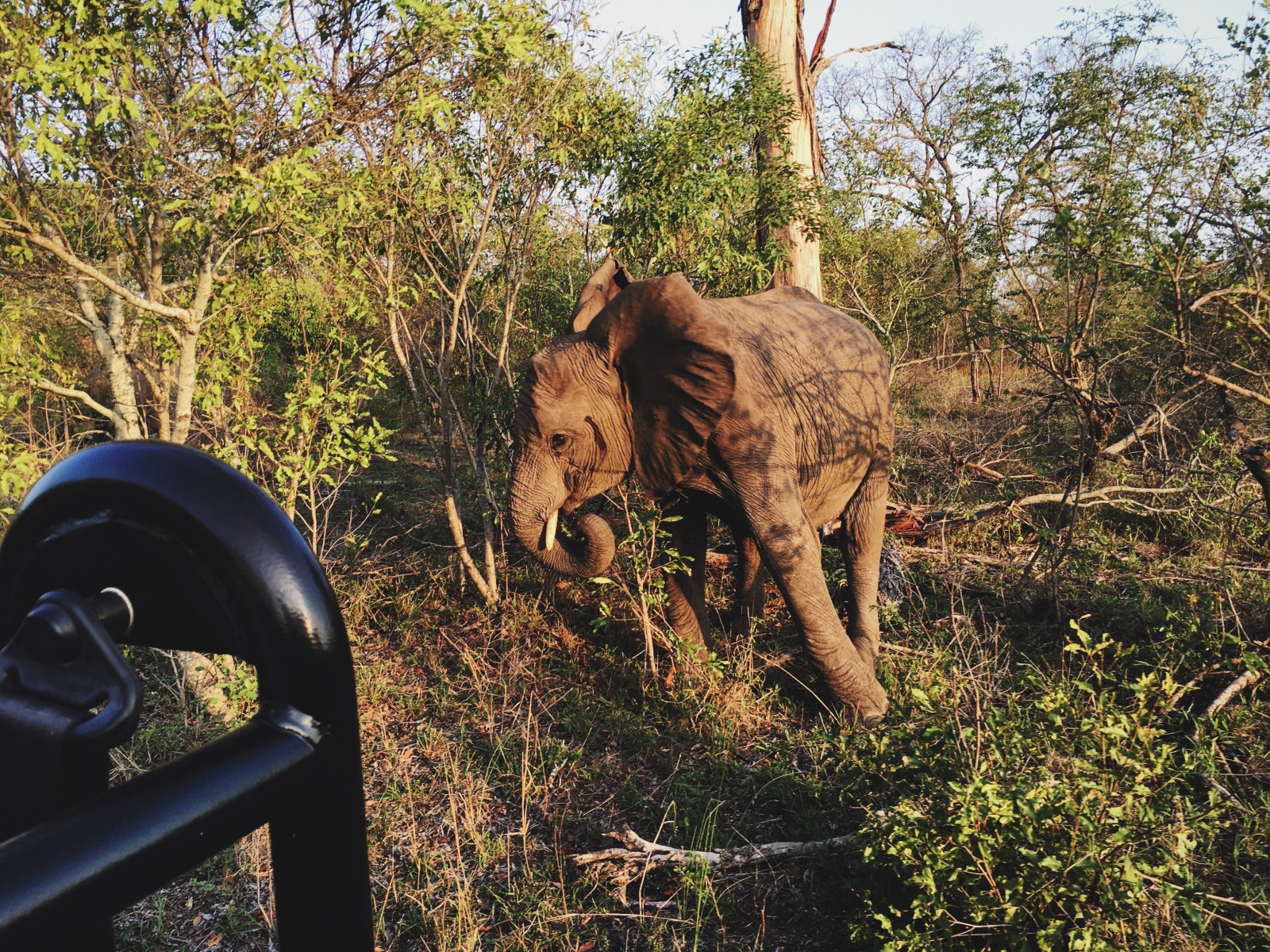 Adorable elephant at Londolozi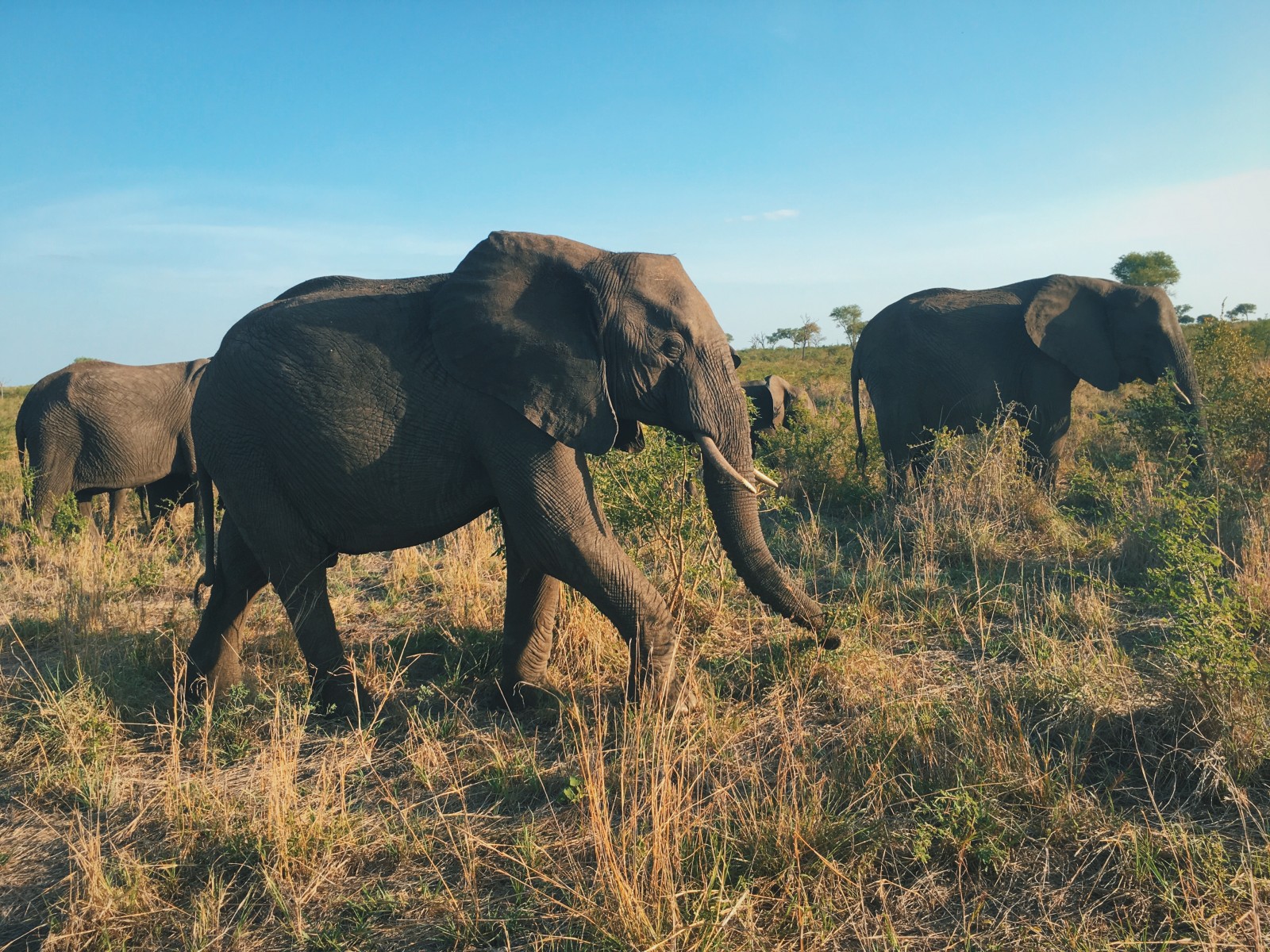 Elephants on an afternoon game drive
There have been some changes at Londolozi since I first visited, and they are great. I'll dedicate a future post to Londolozi's photographic studio, which rents Canon and Nikon compatible lenses. This makes Londolozi a top pick for travelers who want the best photographic safari experience.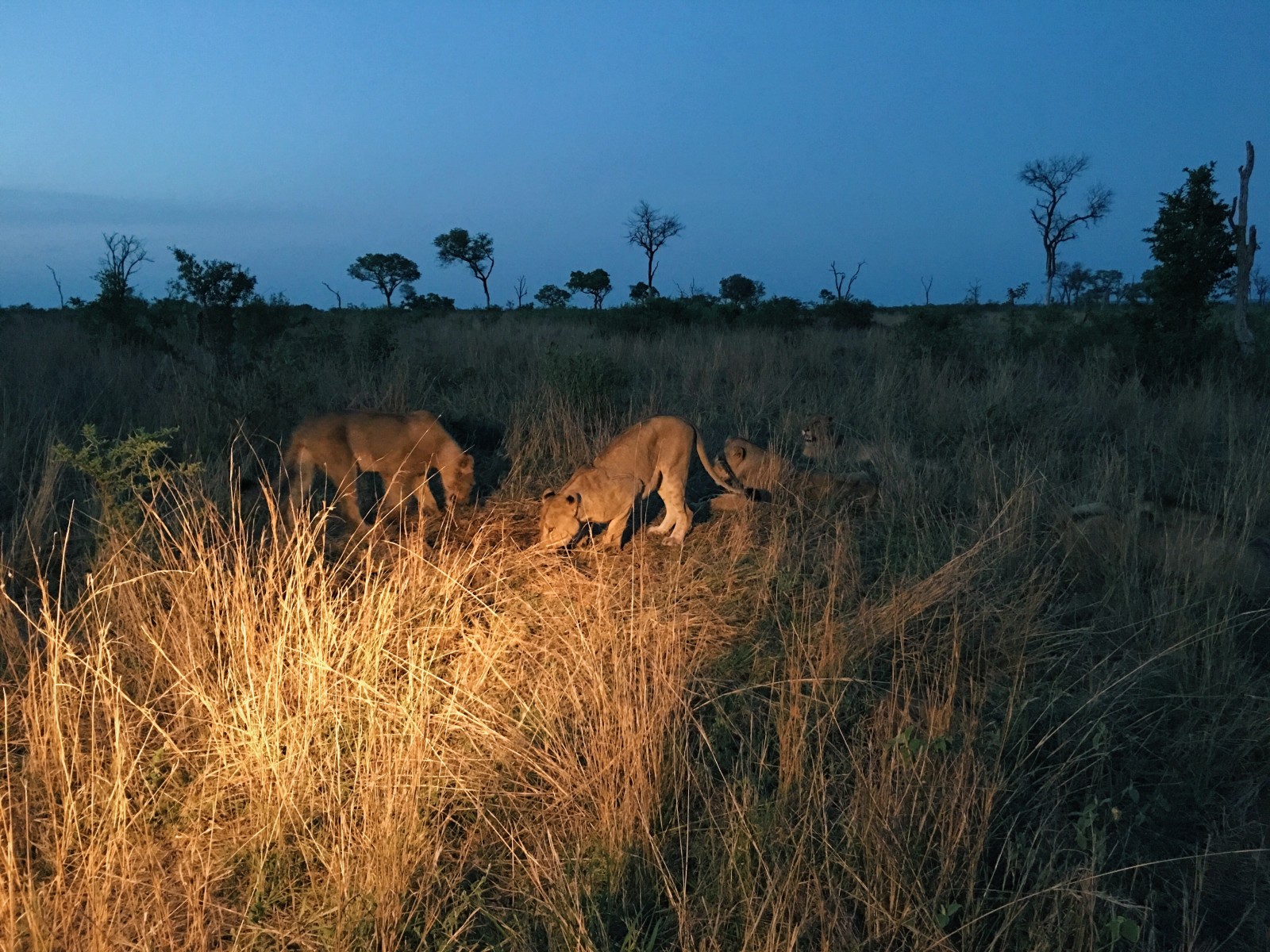 Pride of lions feeding on a wildebeest
Game drives at Londolozi last about three hours in the morning and another three in the afternoon. If you've never been on safari, six hours of game drives seems like a long time to spend in a vehicle. But the time flies on a game drive when you get to see such amazing wildlife activity up close.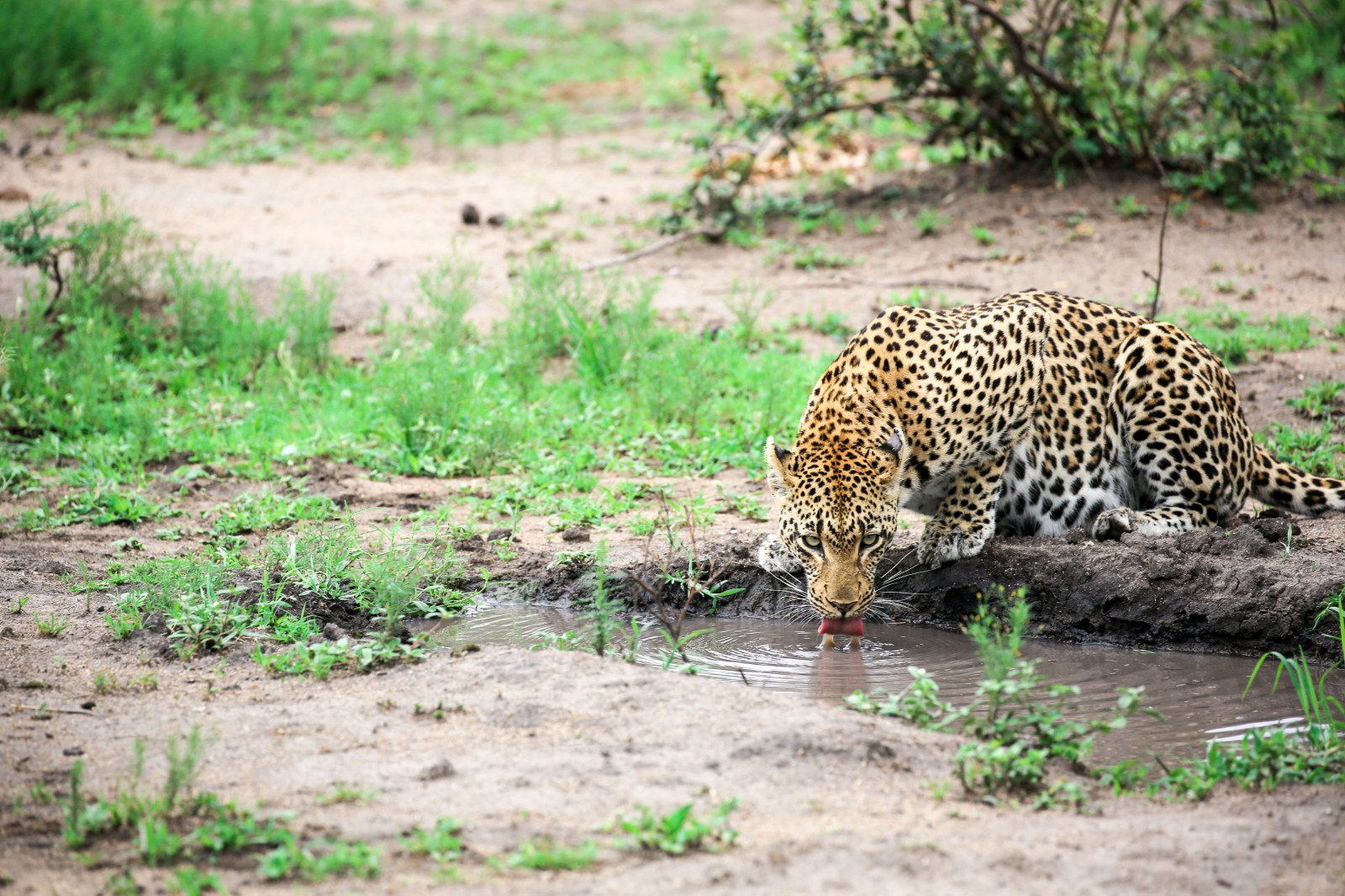 Thirsty leopard
The elephants and leopards were my favorite animals to view. And I got up close with quite a few of them.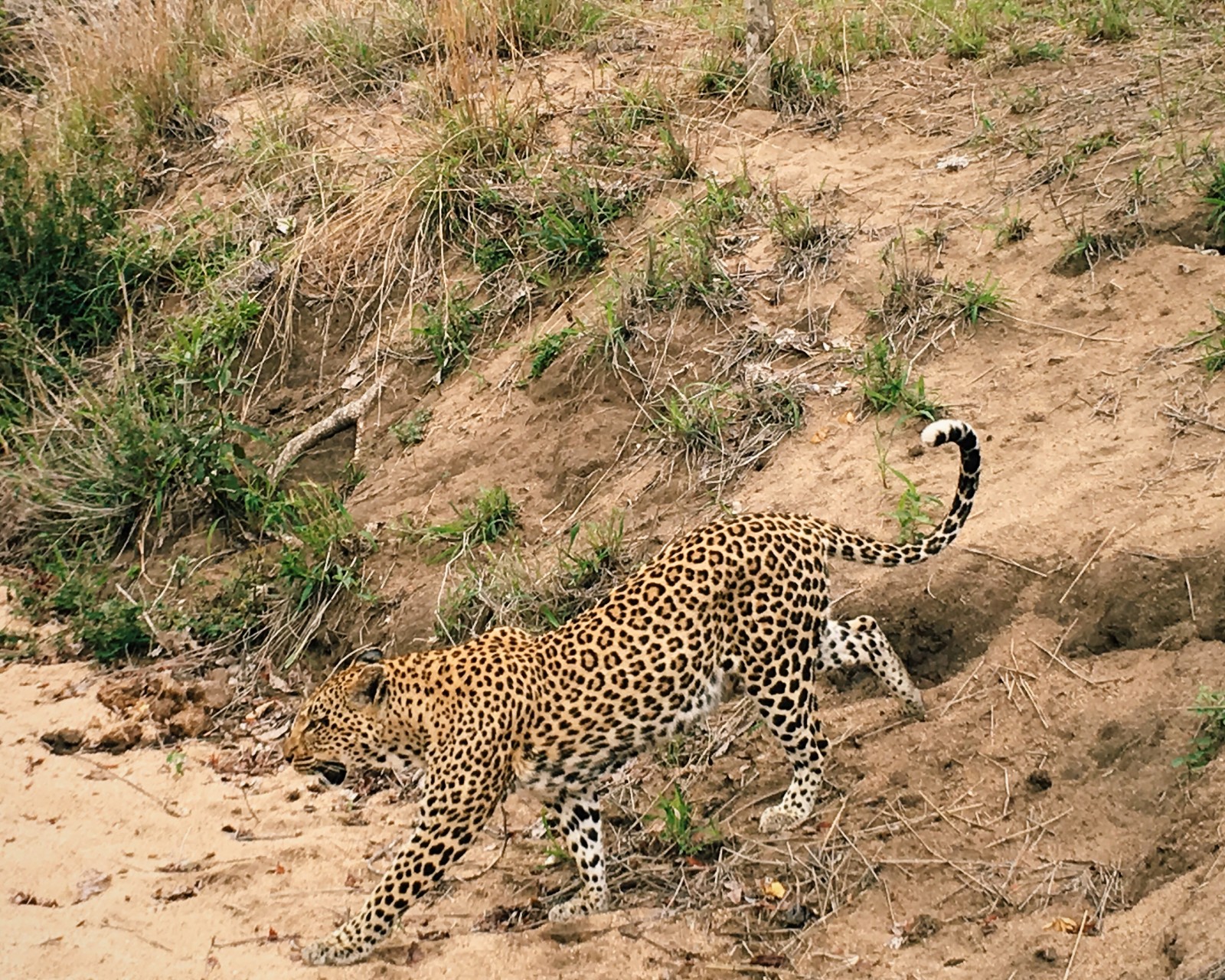 Londolozi is famous for the leopards
One of the highlights of any safari at Londolozi is the seeing the leopards. They are beautiful and amazing.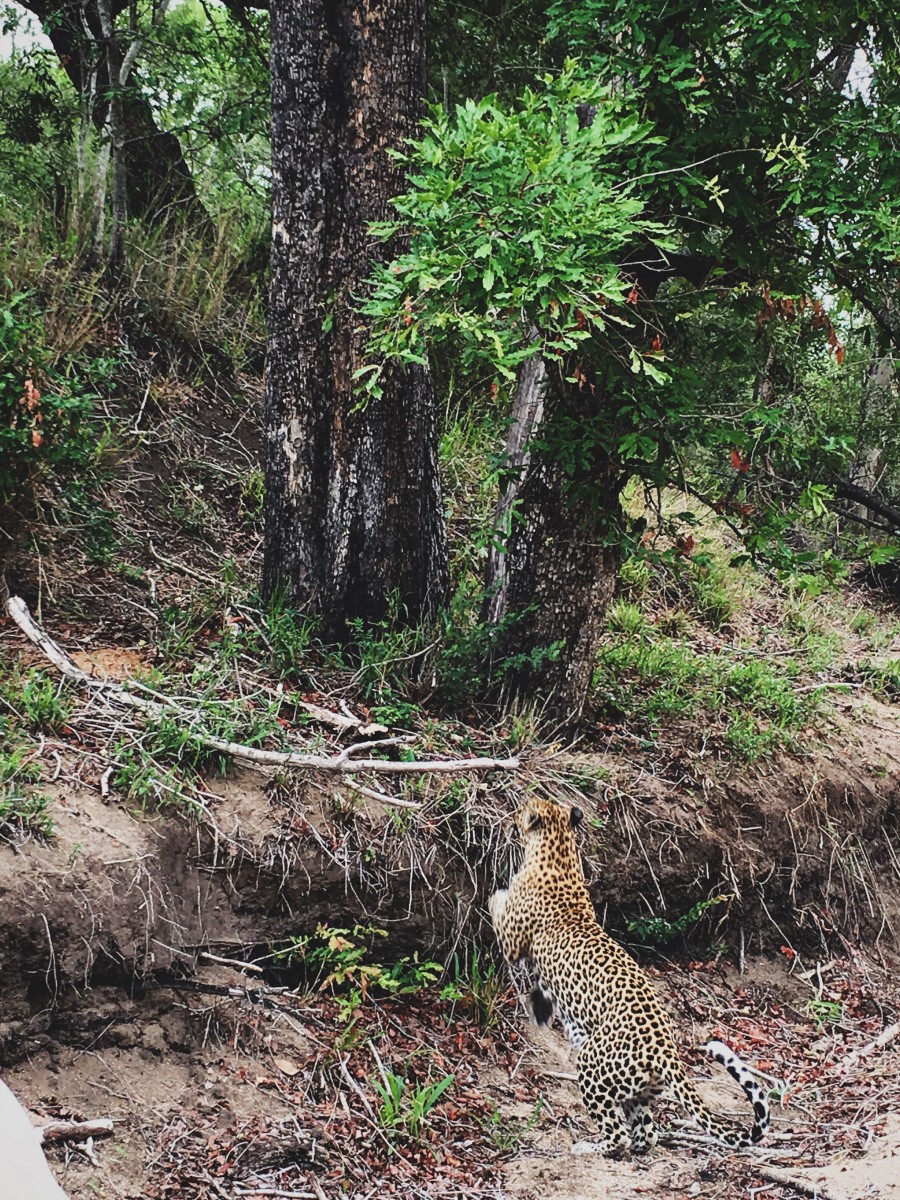 Following a leaping leopard on a game drive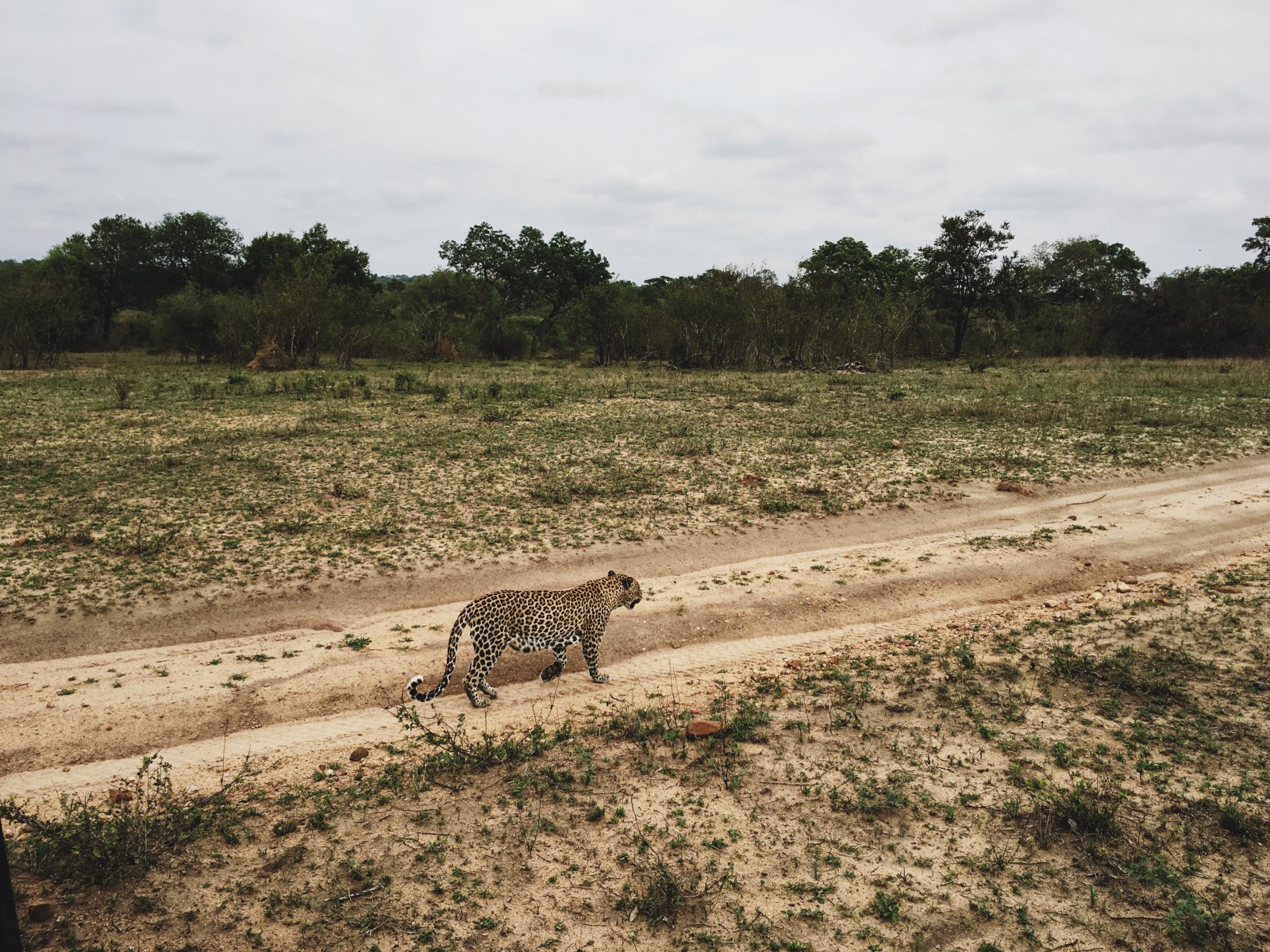 Leopard on the move at Londolozi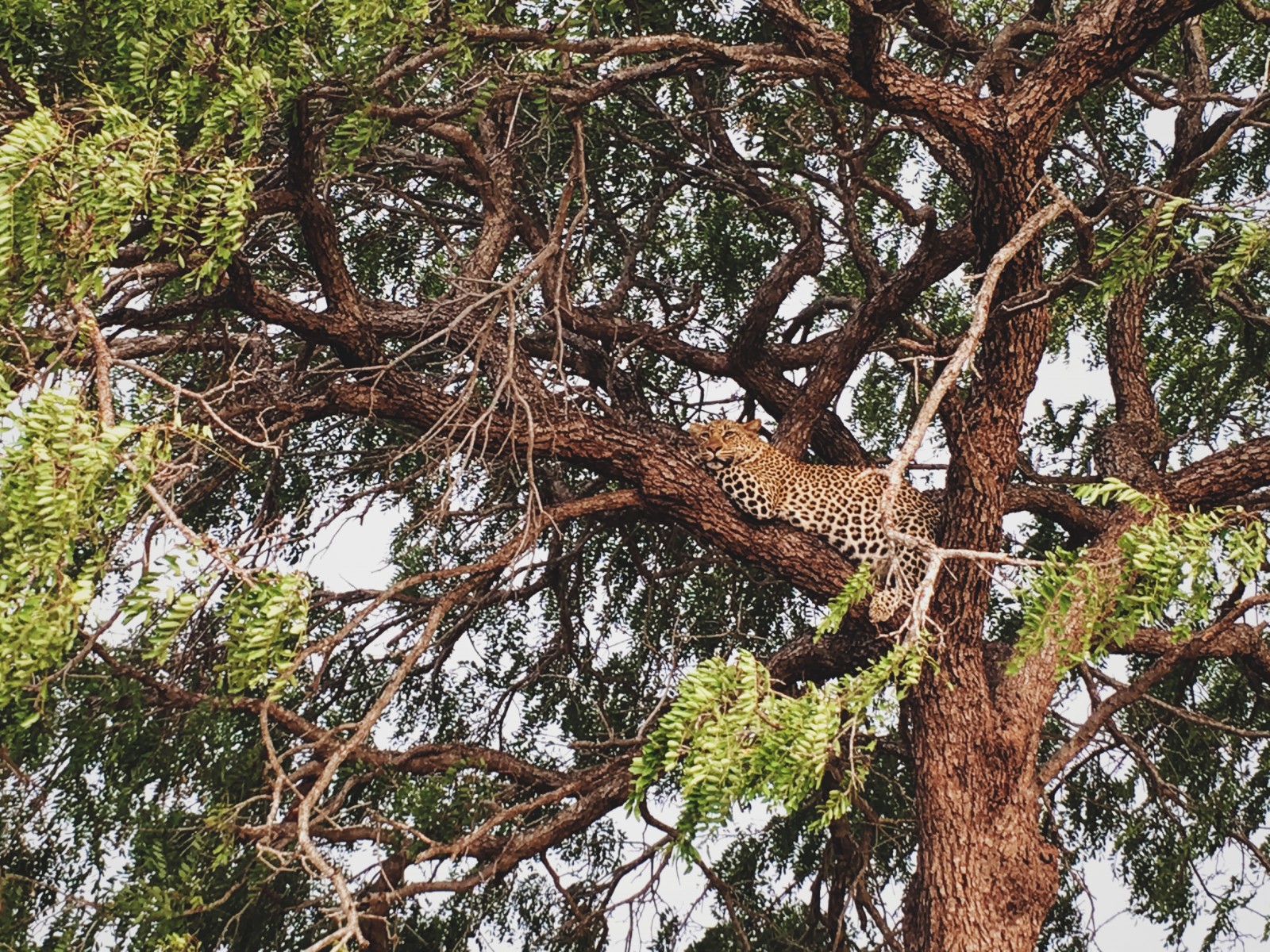 Leopard napping in a tree
Londolozi is located within South Africa's Greater Kruger National park on the Sand River. This is also in the Sabi Sand Game Reserve.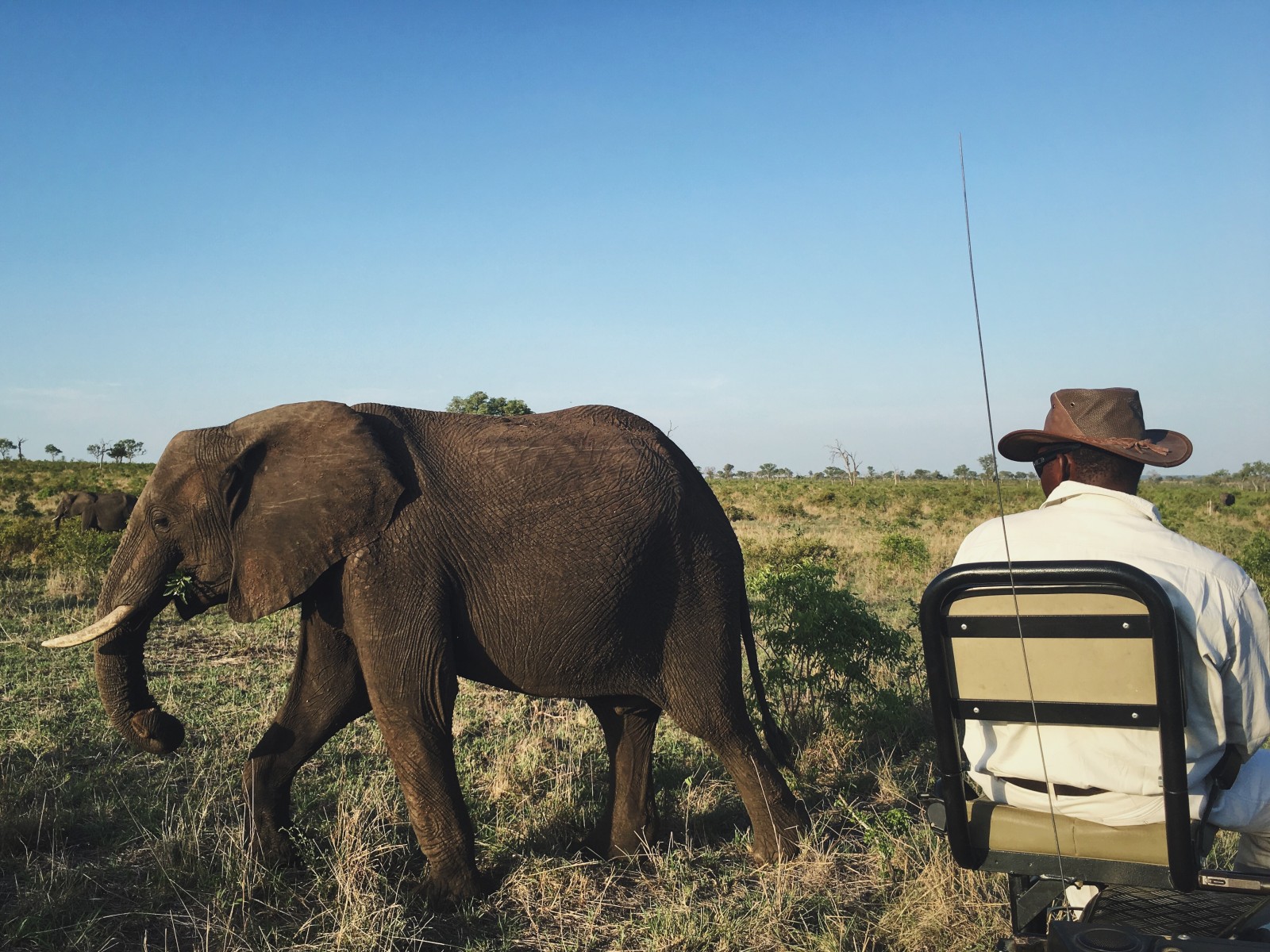 Up close with an elephant on a game drive at Londolozi
Phone number +27 13 735 5653
Email address news@londolozi.co.za