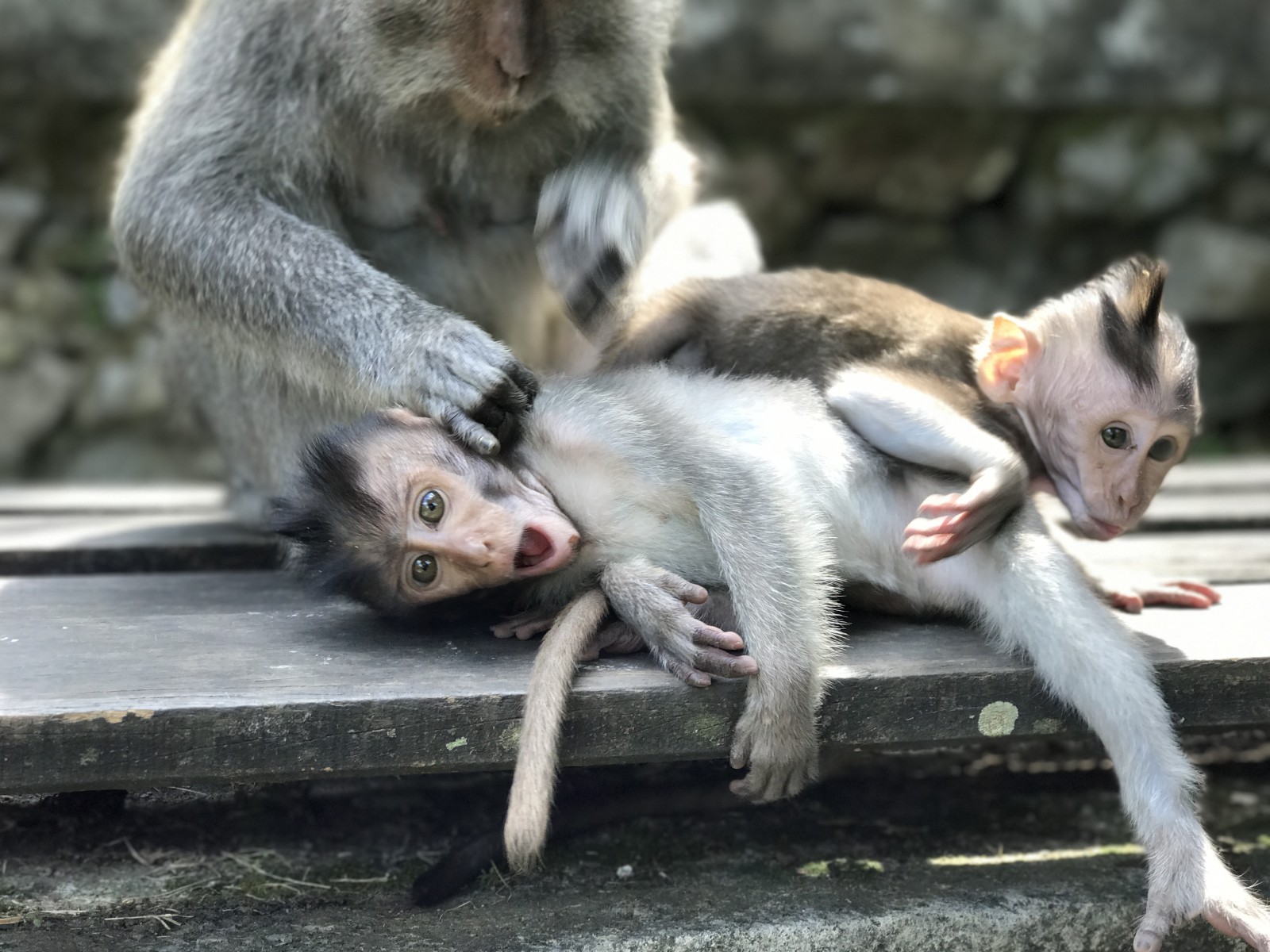 Getting groomed at the Sacred Monkey Forest Sanctuary
If you're looking for fun things to do in and around Ubud on the island of Bali, you're going to hear about the Sacred Monkey Forest Sanctuary. It's not hard to find since it's located right in the center of town on Monkey Forest Road.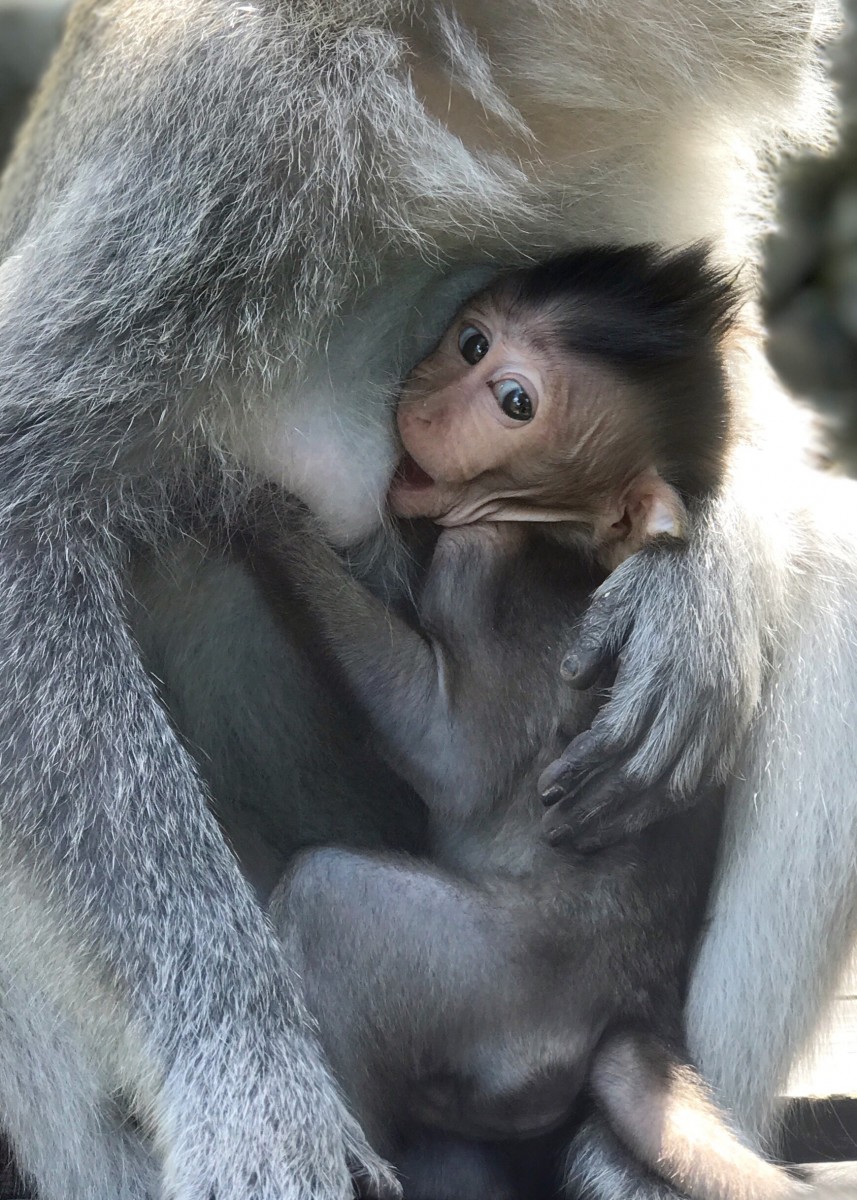 Mama and baby monkey at the Ubud Monkey Forest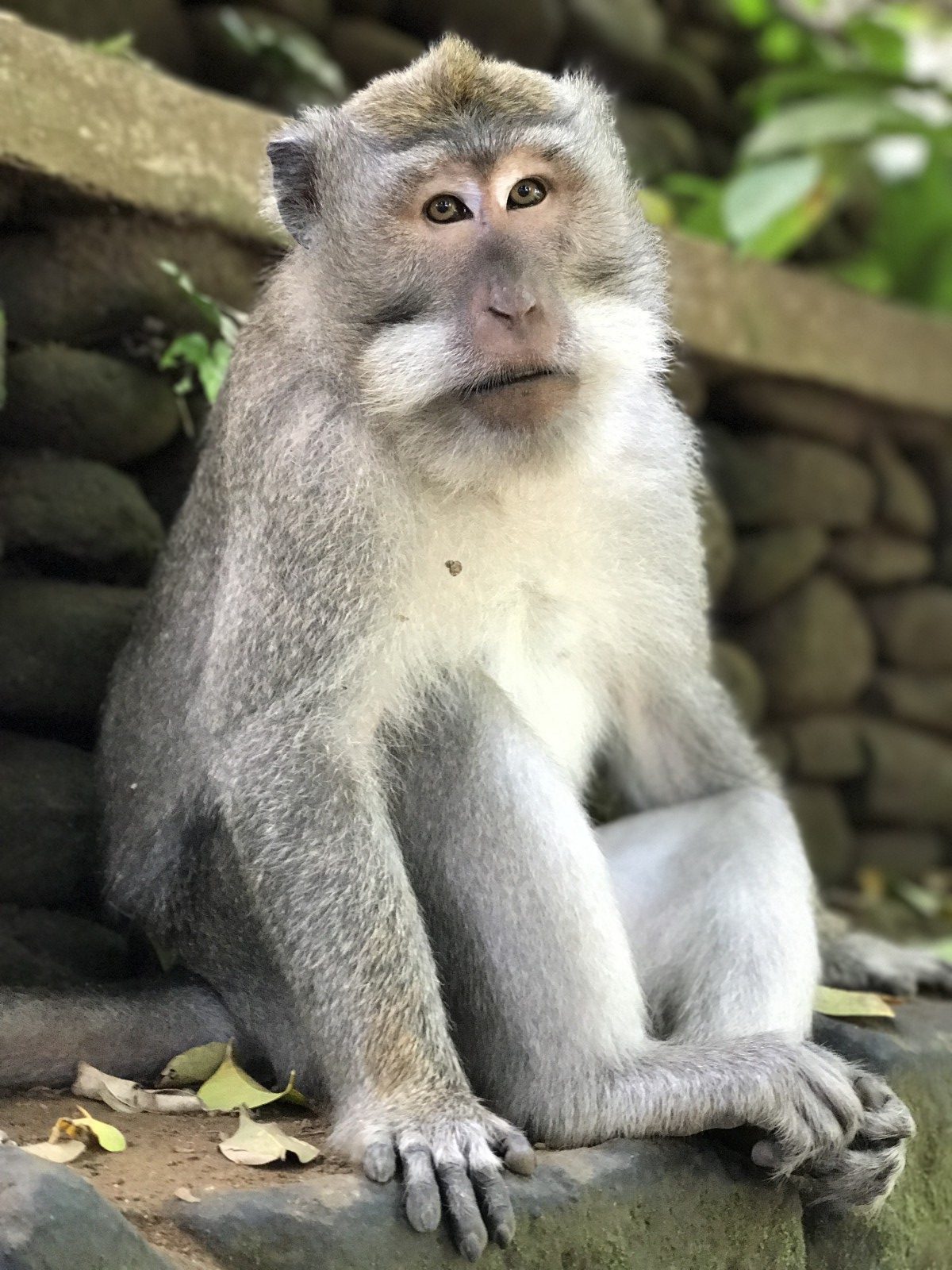 Highly photogenic primate at the Monkey Forest in Ubud
Located on a site of a Hindu temple complex in the village of Padangtegal, the Monkey Forest Sanctuary has about 700 macaques roaming freely on the grounds. These are also known as Balinese long-tailed monkeys, scientific name Macaca fascicularis.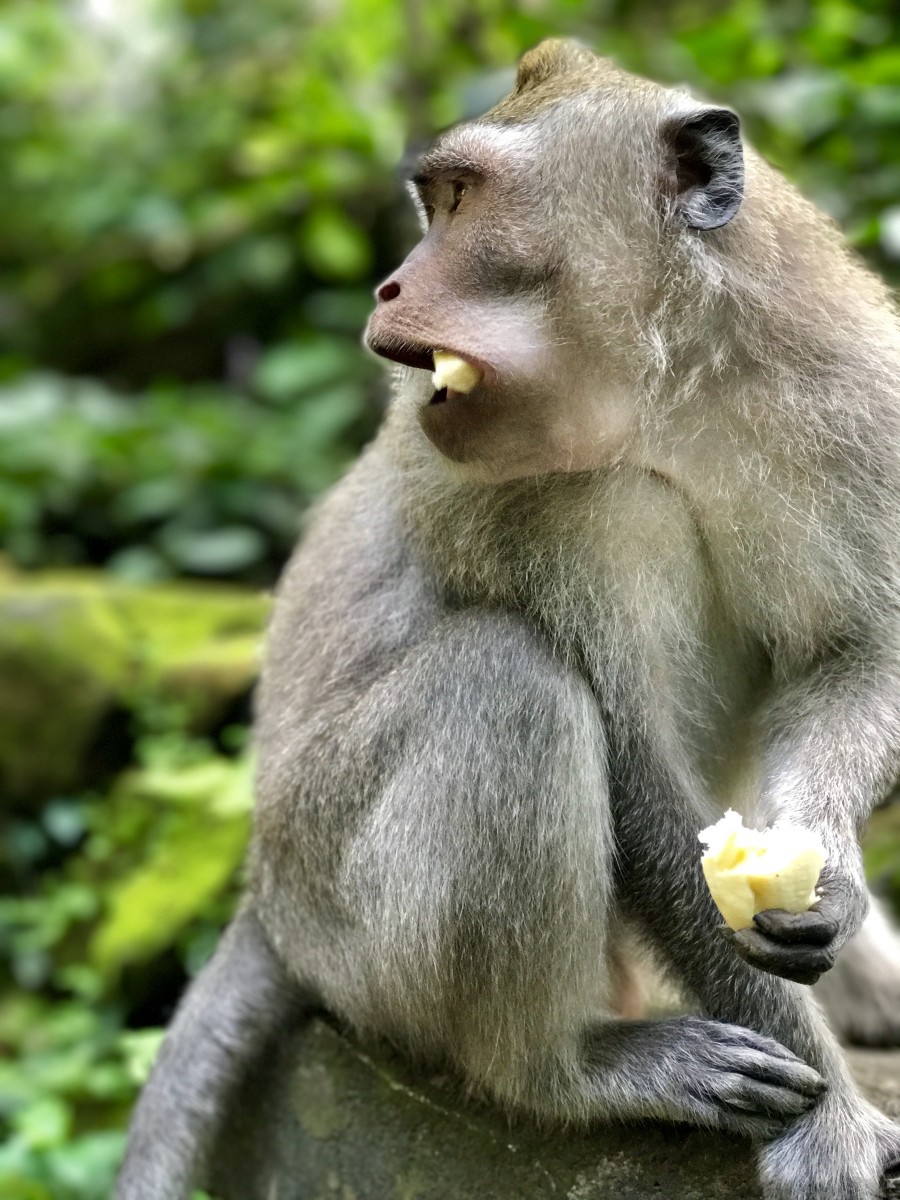 Lunch break for a Balinese long tail monkey
These primates wander freely through the twenty seven acres of protected, jungle-like park grounds. They are very used to being around humans and not in the least bit frightened of people.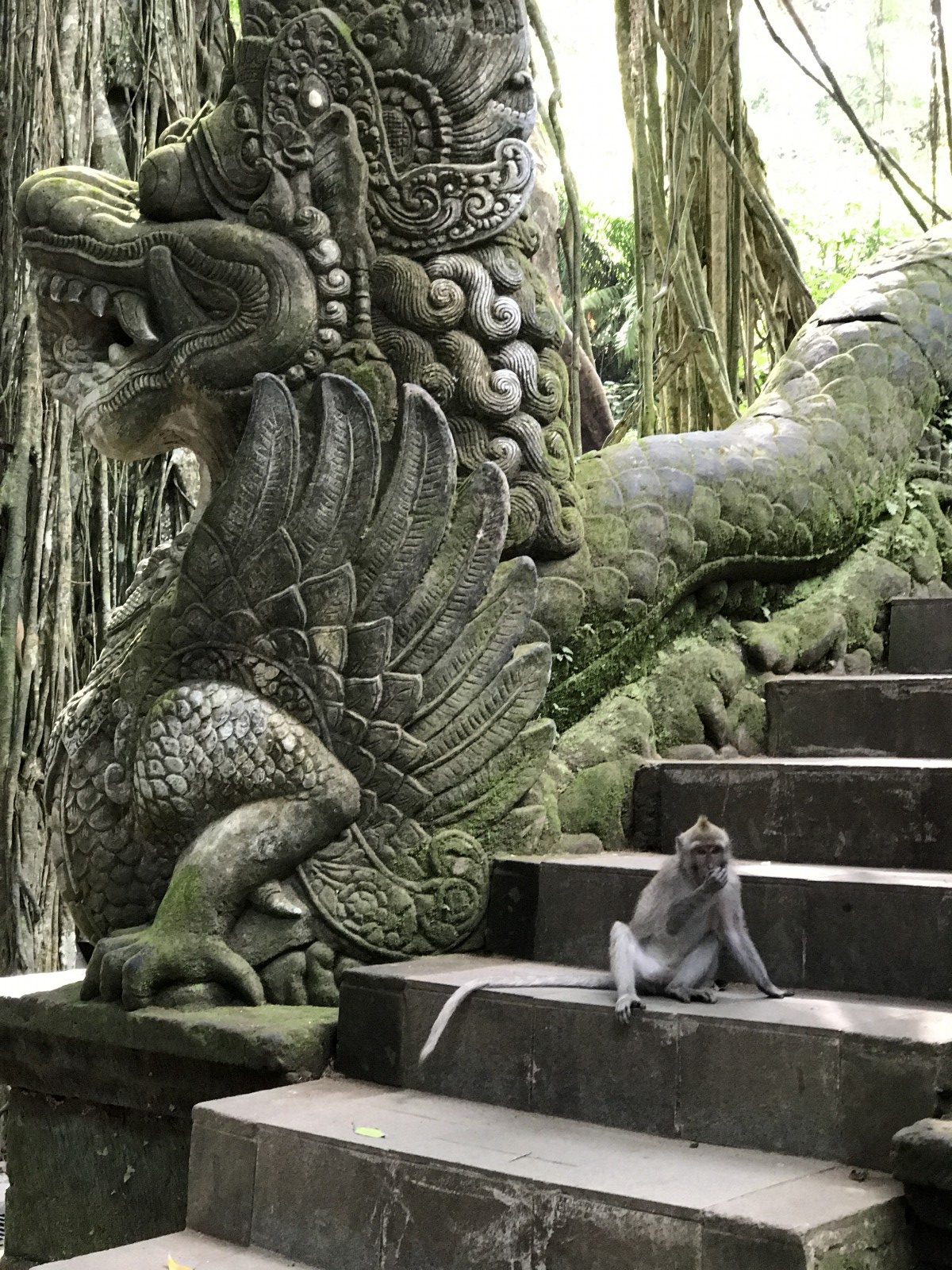 Monkey on the stairs
There are also fruit vendors selling bananas, should you wish to feed the monkeys. I'd suggest passing on the chance to feed the monkeys. These Balinese long tail monkeys are already very comfortable with humans and can get aggressive. One jumped on my back and grabbed my hair while I was holding a banana. And we all know how virus movies start, don't we?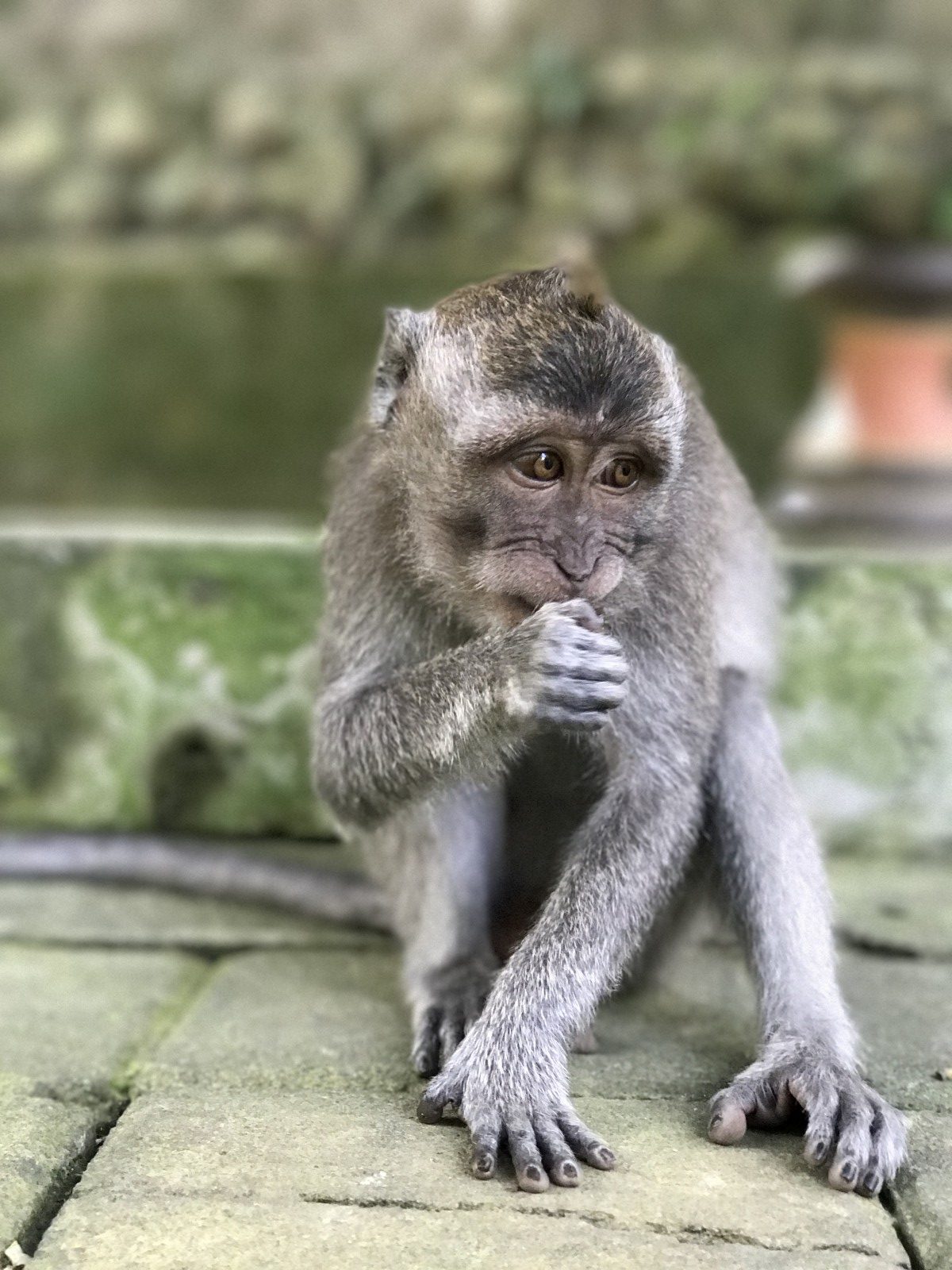 Up close with a monkey at the Sacred Monkey Forest
With an entry fee of less than two US dollars, visiting the Monkey Forest Sanctuary is definitely a worthwhile activity if you're visiting Ubud, which is known as Bali's cultural center.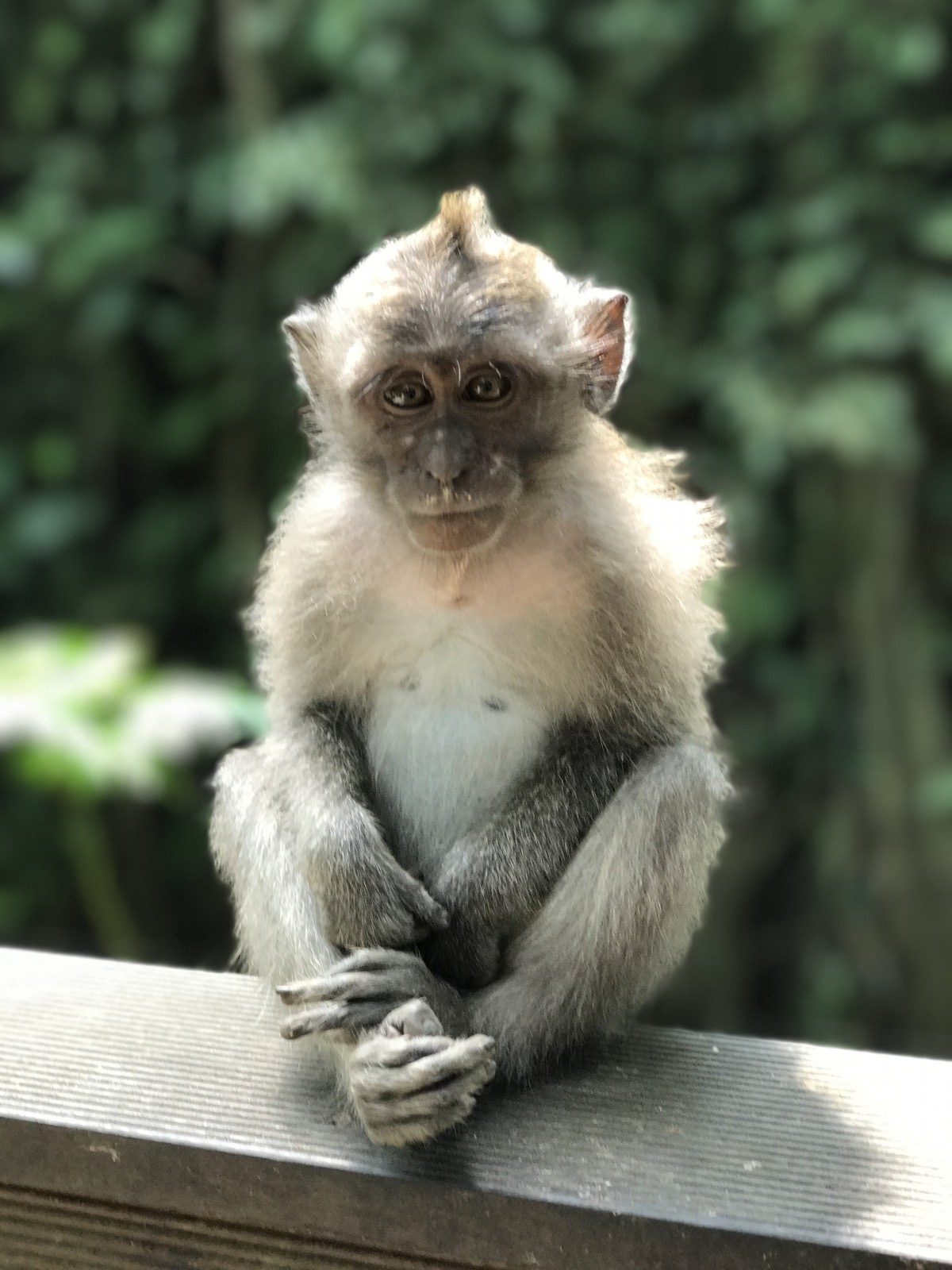 Super cute monkey in the Sacred Monkey Forest in Ubud
Pro-Tip: skip the bananas. Feeding the monkeys makes them very aggressive. They have no problem opening your backpack or grabbing your iPhone
Monkey Forest Street – Padangtegal Ubud
Gianyar – Bali, 80571
+62 361 971304
info@monkeyforestubud.com