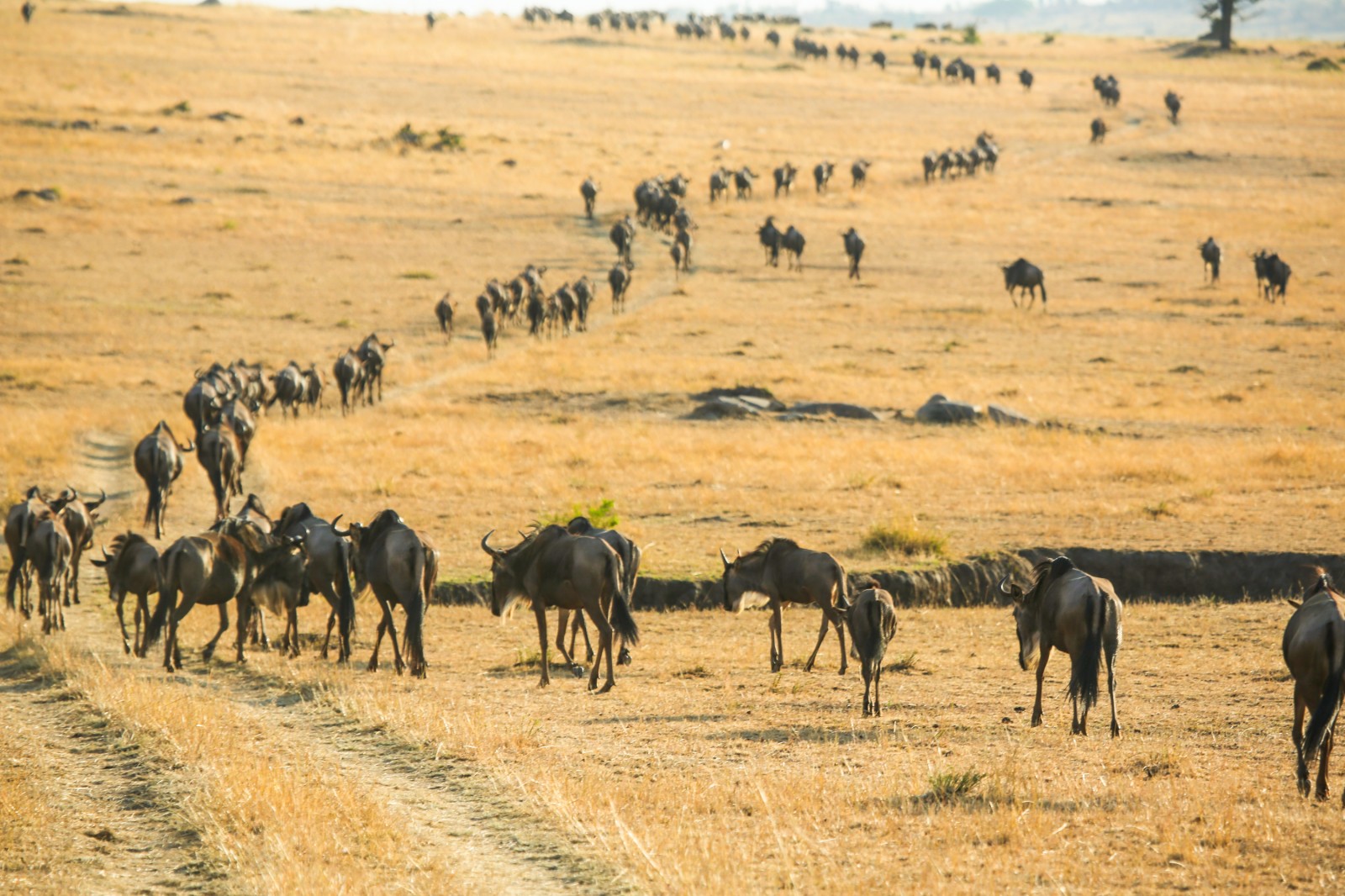 Herds of Wildebeest on the plains of the Serengeti
There is good reason why going to Tanzania's Serengeti National Park to witness the Great Migration is on virtually every shortlist of dream safaris. During the annual great migration, vast numbers of animals including herds of wildebeest, zebra, Thomson's gazelle and eland and move between Tanzania's Serengeti National Park and the adjacent Masai Mara in Kenya seeking water and grazing land.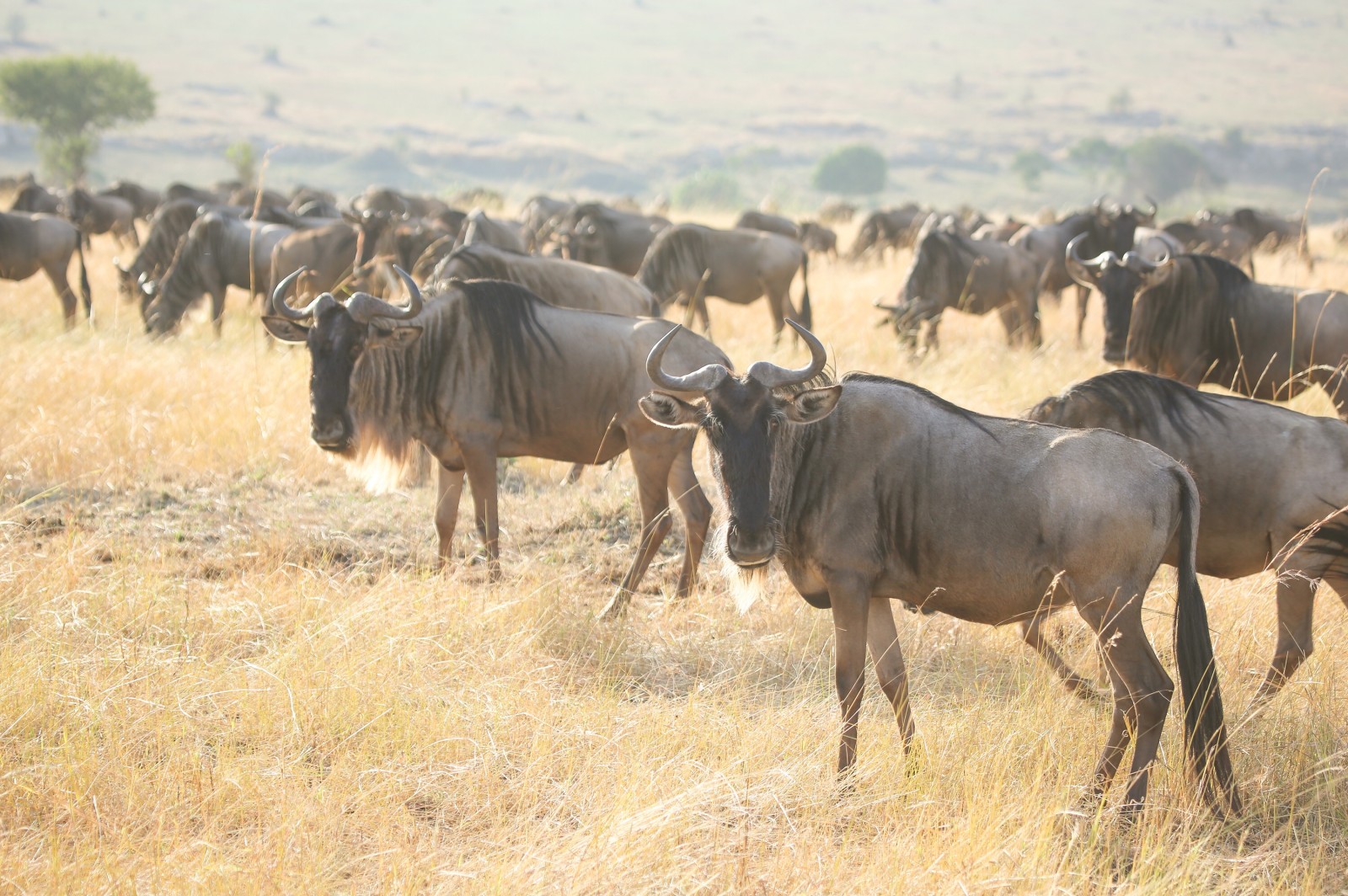 Sunlight on the shaggy manes of wildebeest 
The migration pattern follows the seasonal rains in East Africa, although the dates aren't precise and can vary slightly from year to year. The sheer number of animals (estimated to be near 2 million total) makes it one of the most visually stunning wildlife events that takes place on the planet.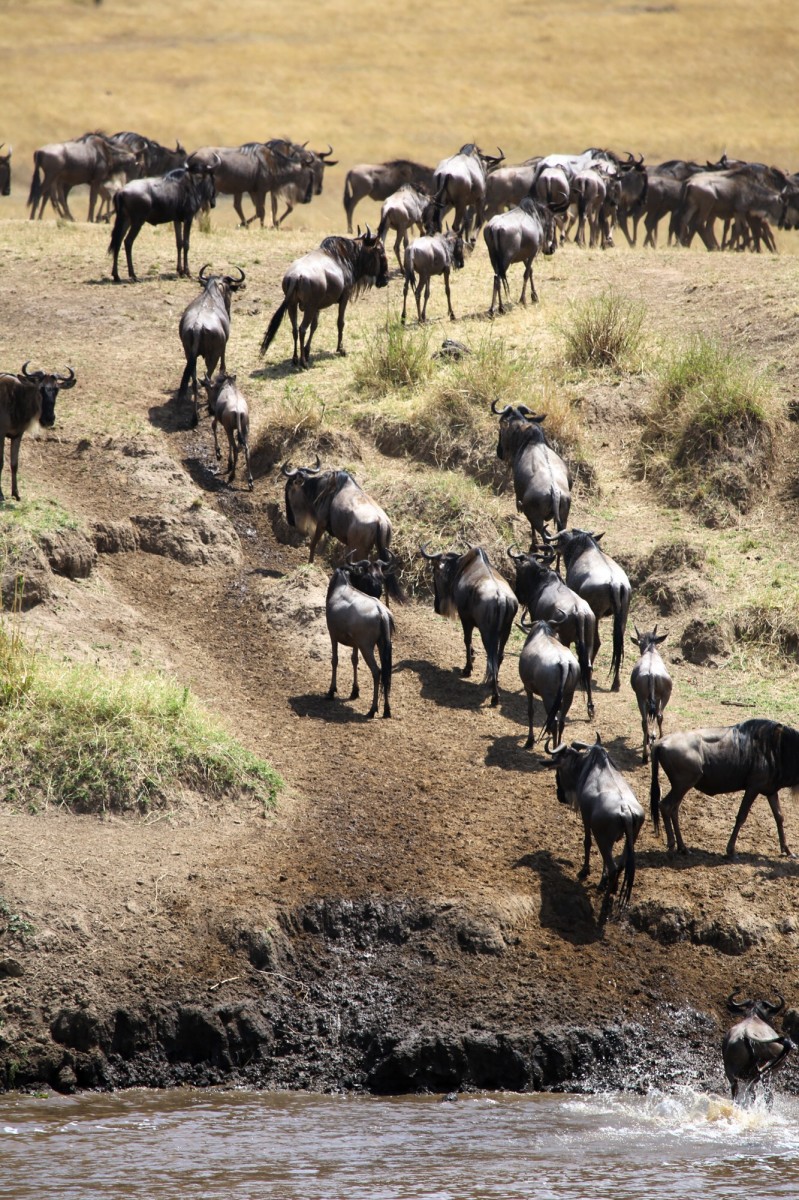 A herd of wildebeest crossing the Mara River
The journey isn't always a safe one. Large crocodiles lay in wait in the Mara river, knowing it's just a matter of time before a slow or injured wildebeest crosses their paths. Prides of lions are plentiful in the Serengeti for good reason. It's like living in an apartment located next to a grocery store. I've been on a handful of safaris and I've never seen such well fed, satiated lions.
A herd of wildebeest crossing the Mara river during the great migration
Wildebeest (also known as gnus or wildebai) are abundant and follow a seasonal map that is generally predictable. That is one of the reasons I chose to stay at the & Beyond Under Canvas Serengeti camp.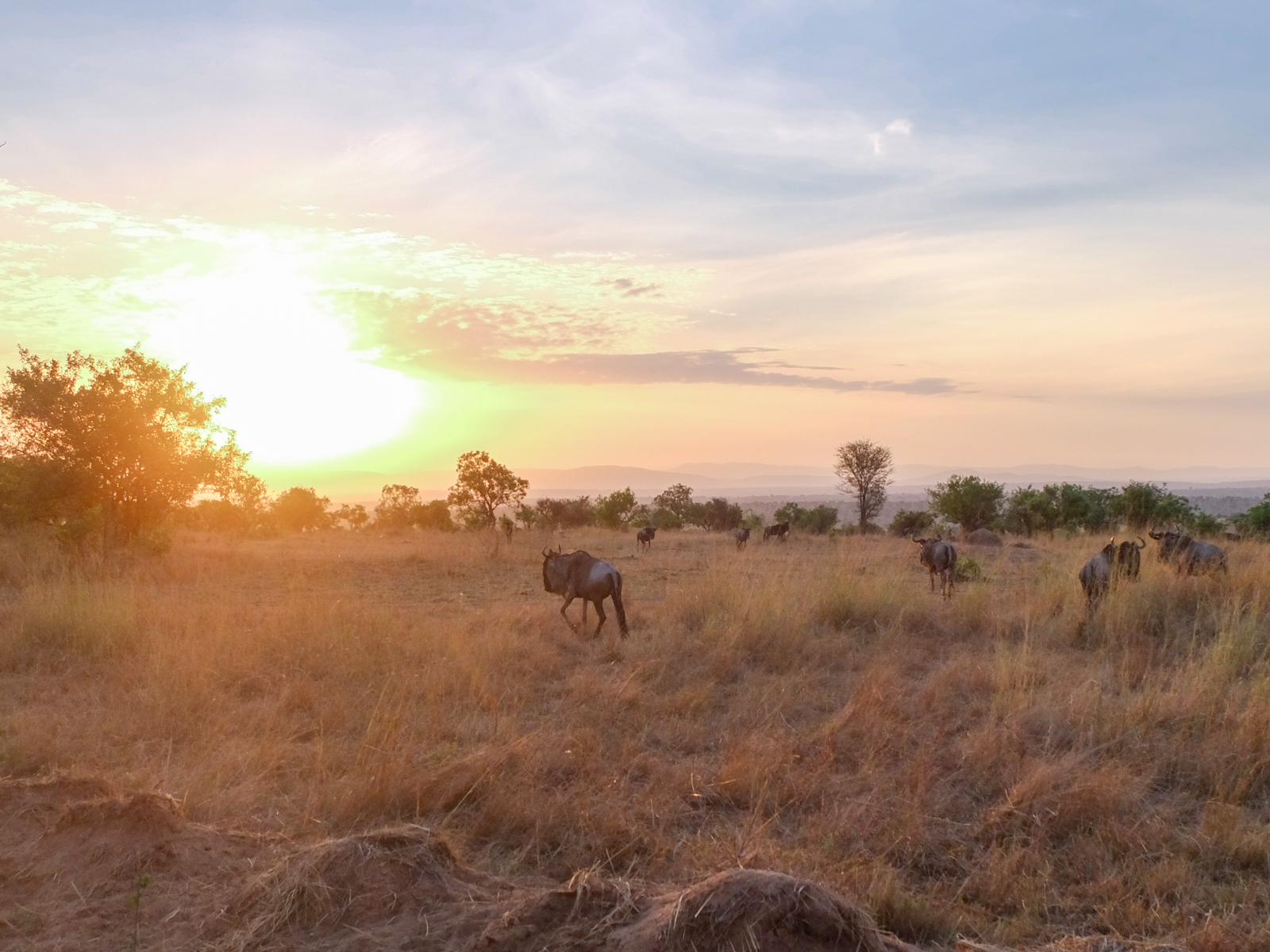 Magic hour skies and wildebeest
&Beyond Under Canvas Seregeti's camp is semi-permanent and moves locations a few times through the year to follow the migration patterns of the herds and maximize wildlife viewing opportunities for guests. The excellent rangers and trackers at &Beyond Under Canvas helped me capture these amazing images of wildebeest.