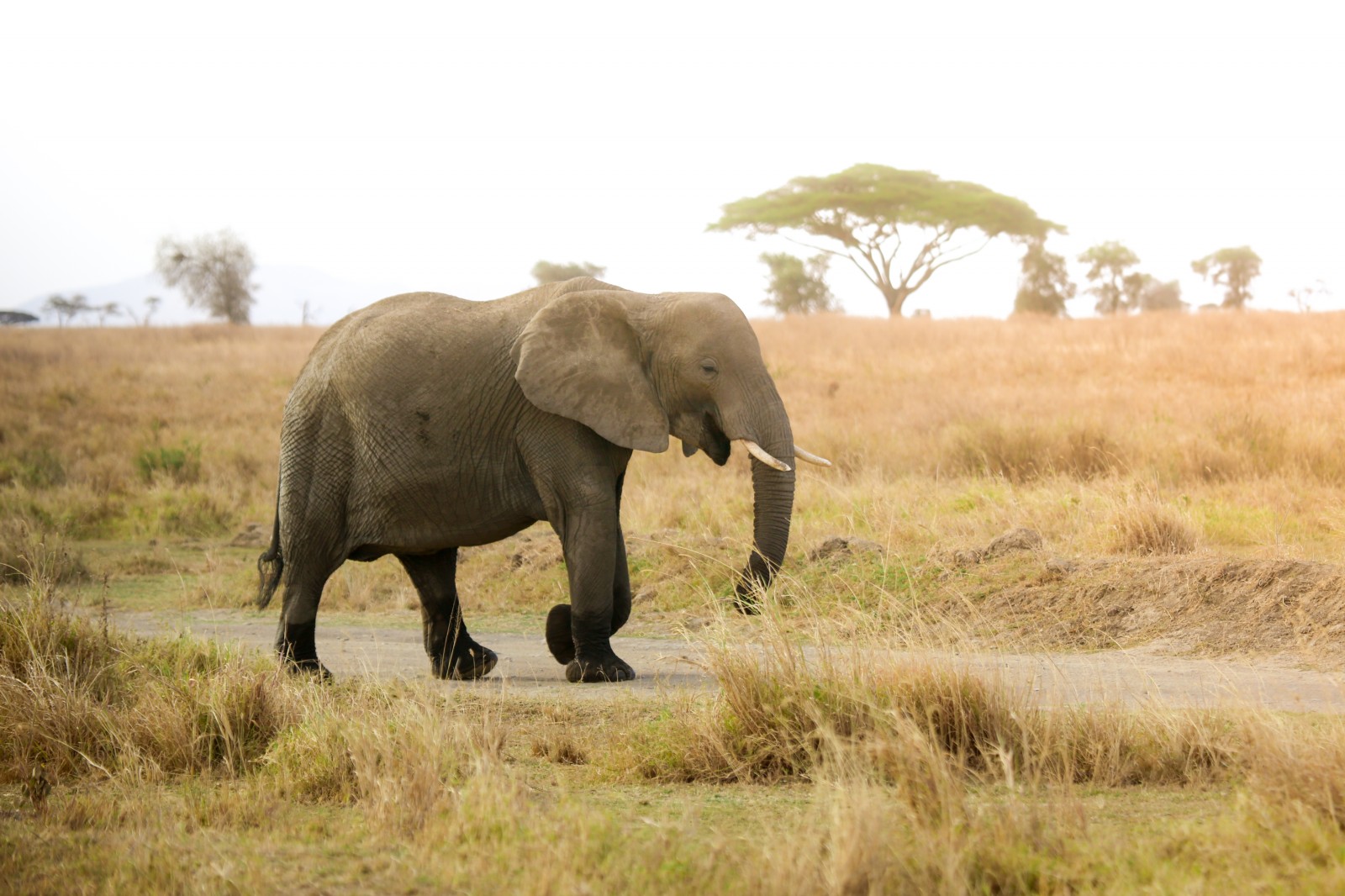 An elephant in the Ngorogoro Conservation area
During my stay at the Four Seasons Safari Lodge in the Serengeti, the staff arranged for me to take a full day trip to the Ngorogoro Crater Conservation area. The Ngorogoro is one of Tanzania's great treasures, and a stunning place to see unique landscape and wildlife.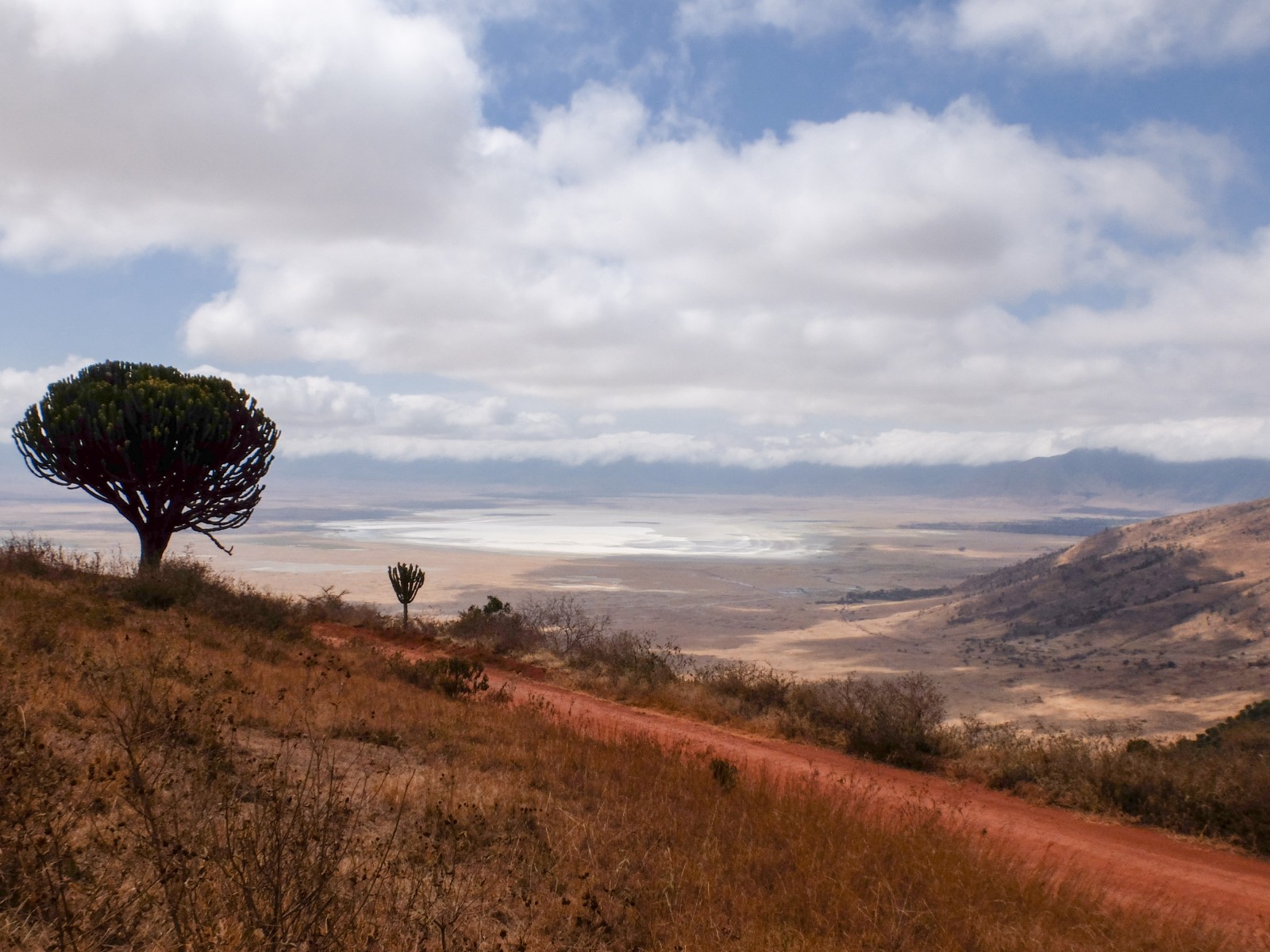 Red earth, white clouds, and saline lakes in the Ngorogoro Crater
The Ngorogoro Crater Conservation Area is a UNESCO World Heritage Site. The crater is the centerpiece for the area. It's the world's largest inactive, intact, and unfilled volcanic caldera. So the landscape is rather unique.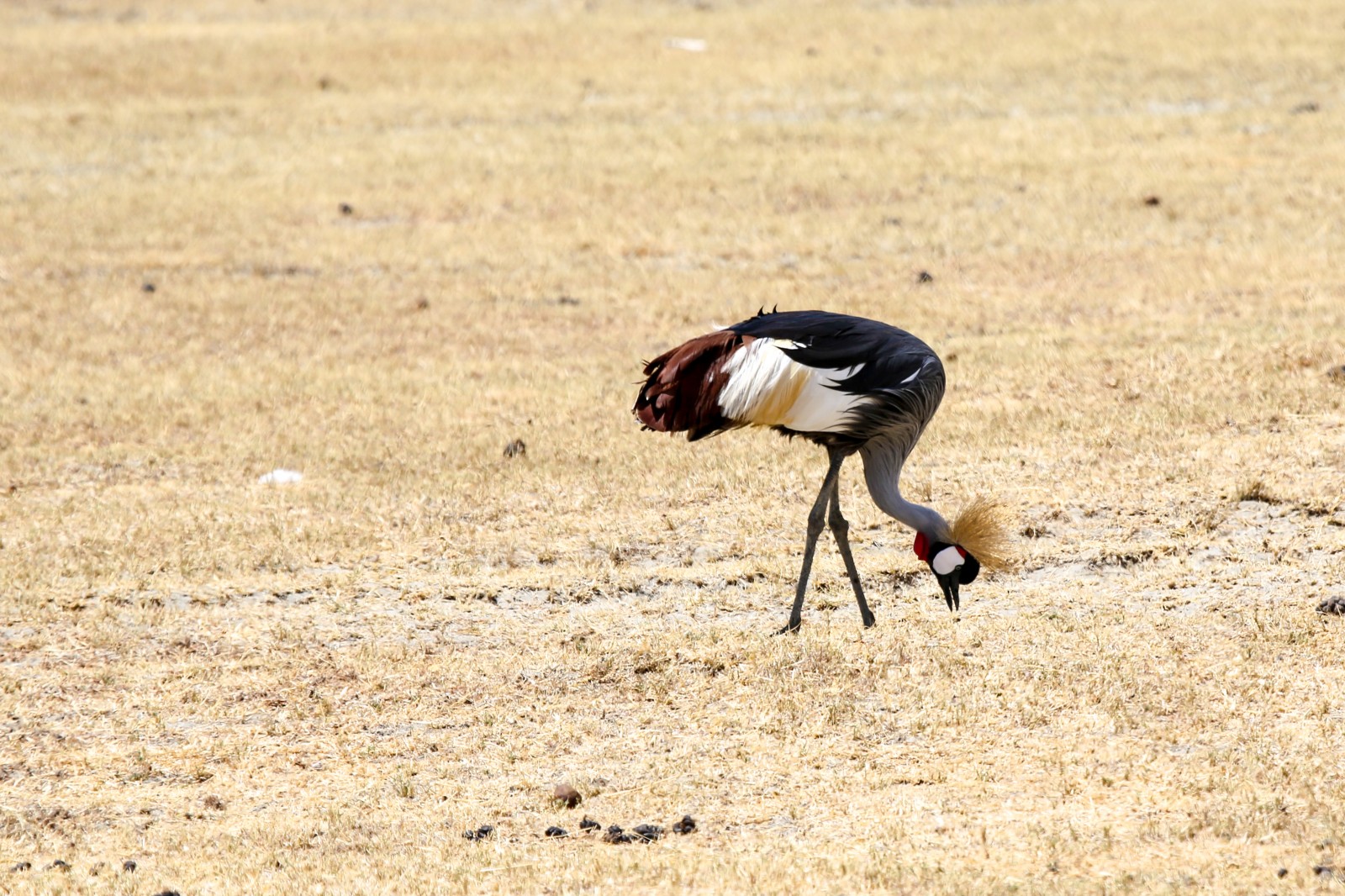 Grey Crowned Crane
The Ngorogoro Crater is stark and beautiful, with the vast landscape dotted with wildlife. While I do not consider myself much of a birdwatcher, the birds in the area are stunning. During certain times of the year, flocks of flamingos are present in the saline lakes.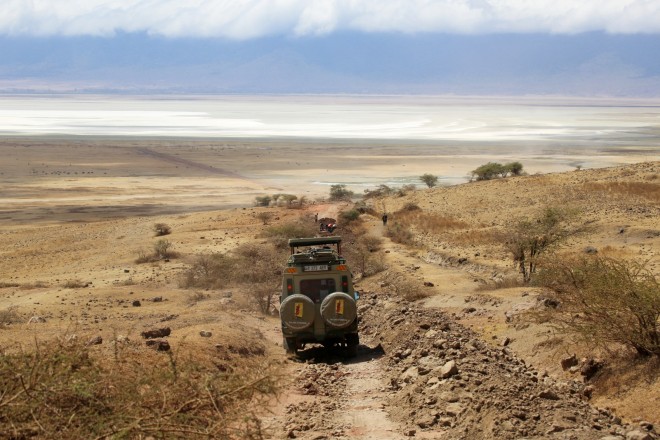 Rocky roads leading into salt flats and canyons of the Ngorogoro
The Ngorogoro Crater Conservation area is large, and it was a long (and bumpy) three hour drive from the Serengeti Lodge. I found the area interesting enough that I wish I had more time there. On my next trip to Tanzania I hope to stay in the area longer to learn more about it and see more of the interesting and unique ecosystem.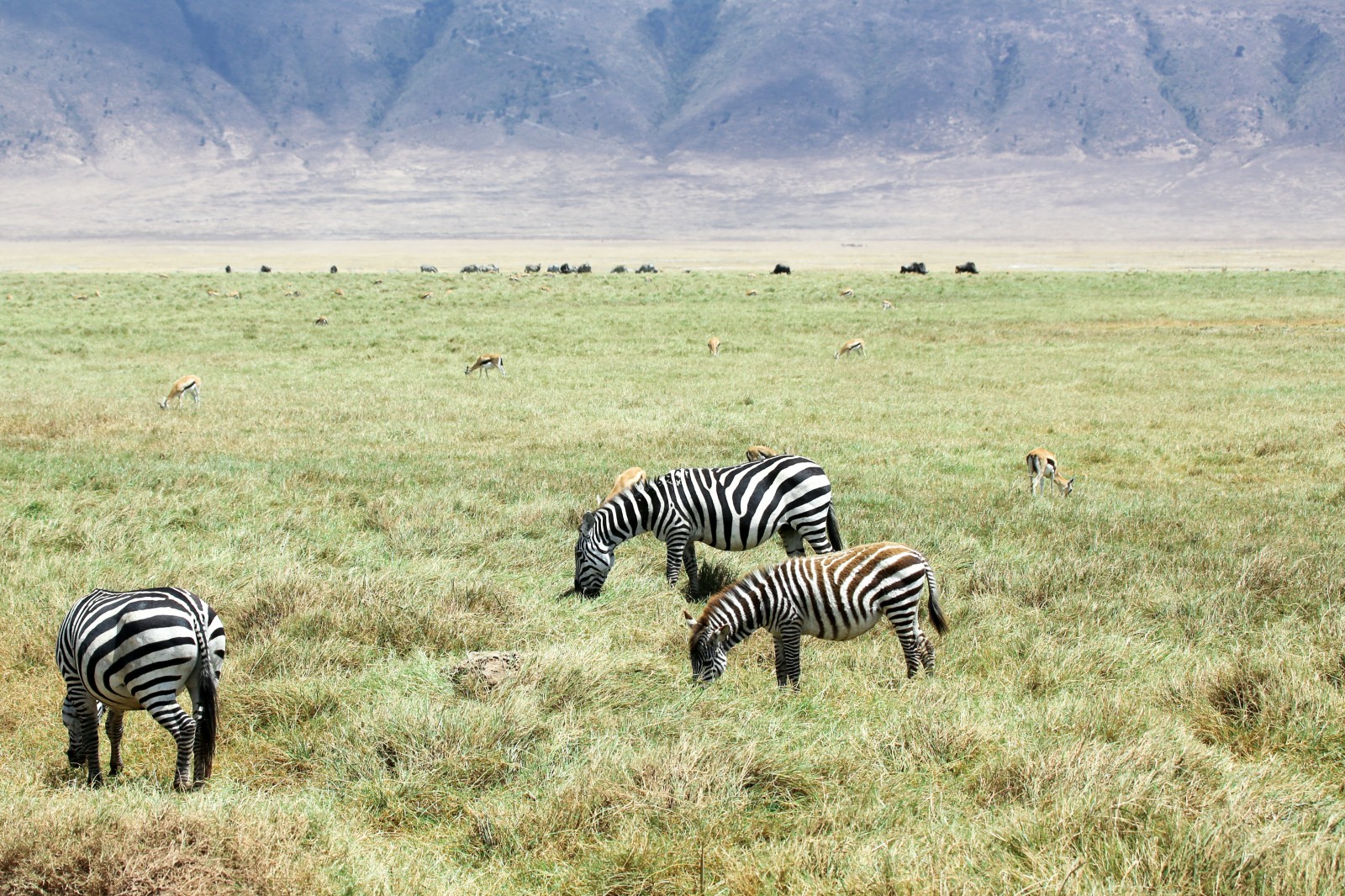 Zebra were plentiful on the grasslands of the Ngorogoro Crater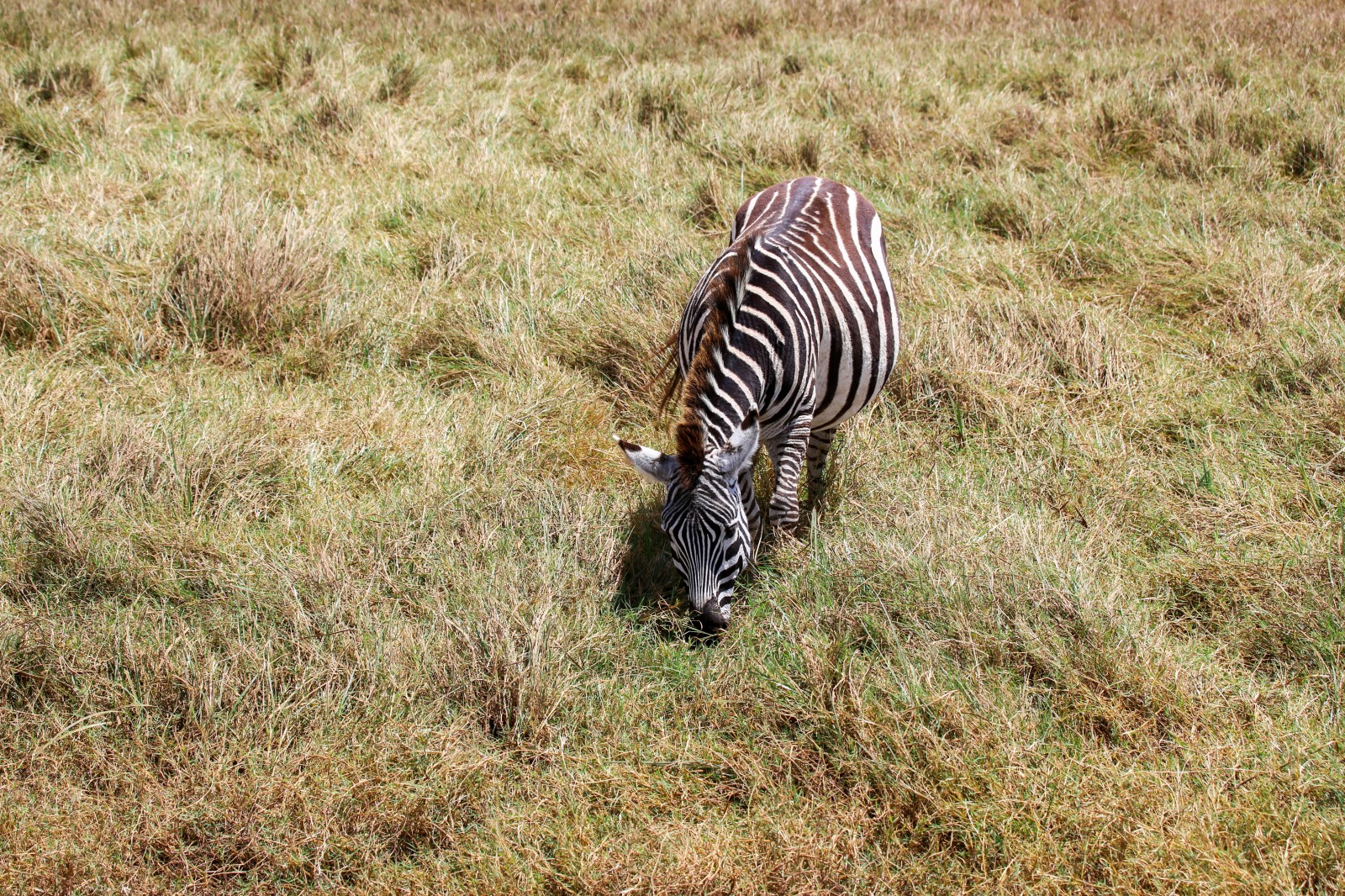 Zebra feeding on the grasslands
Hippos in a lake in the Ngorogoro Crater Conservation Area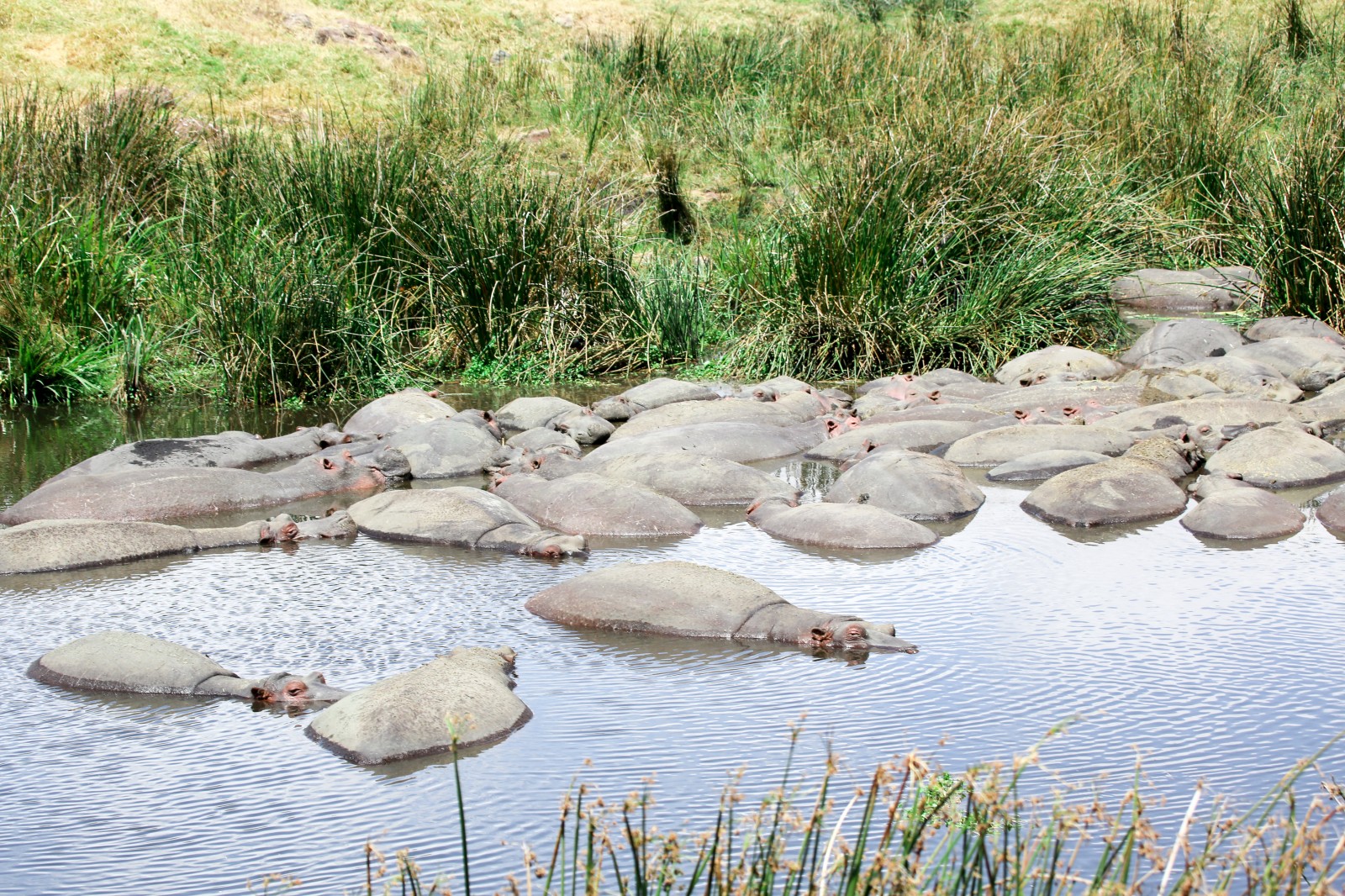 Much cleaner Hippos than in the muddy hippo pools of the Serengeti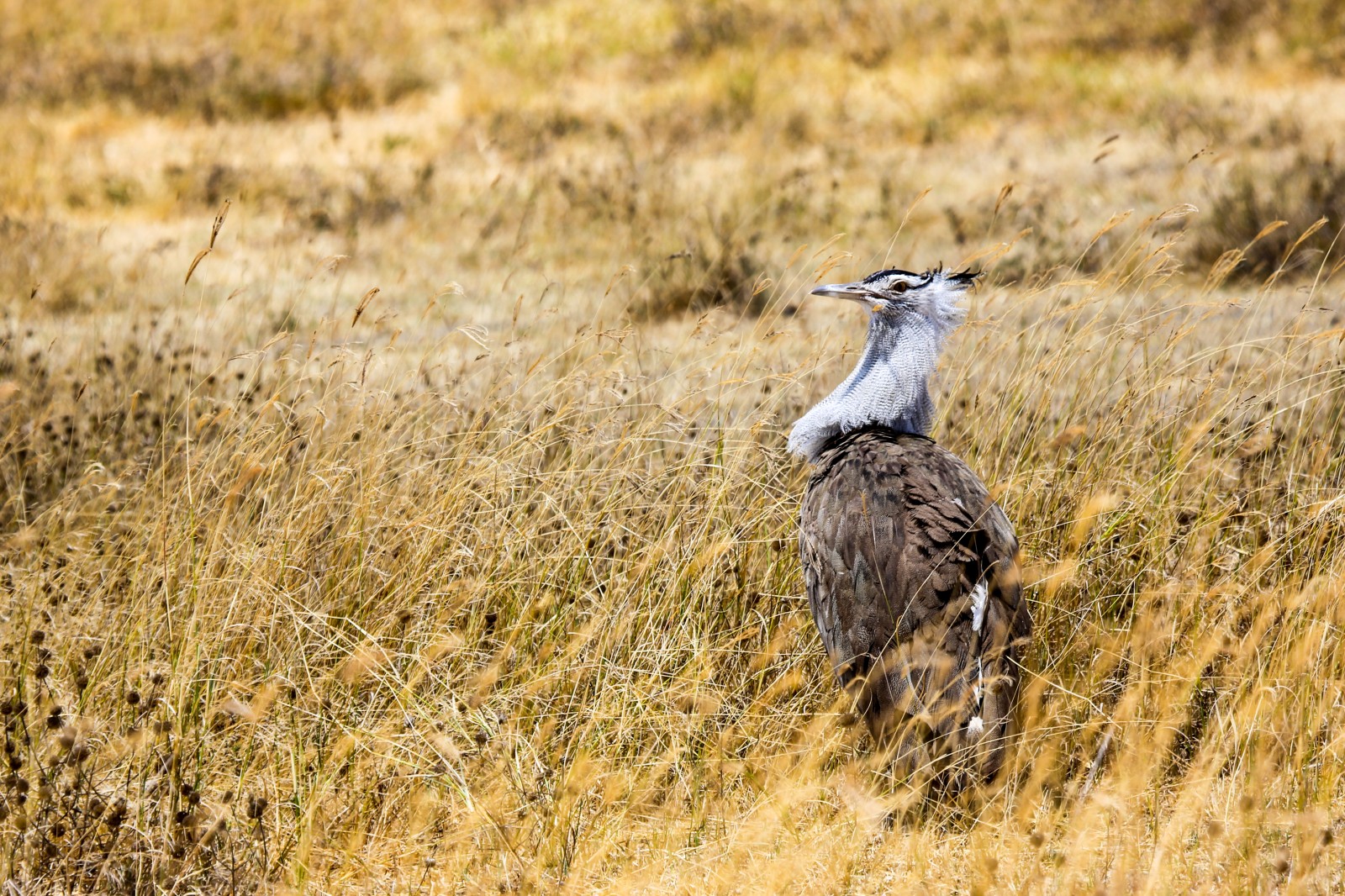 Kori Bustard, the largest flying bird native to Africa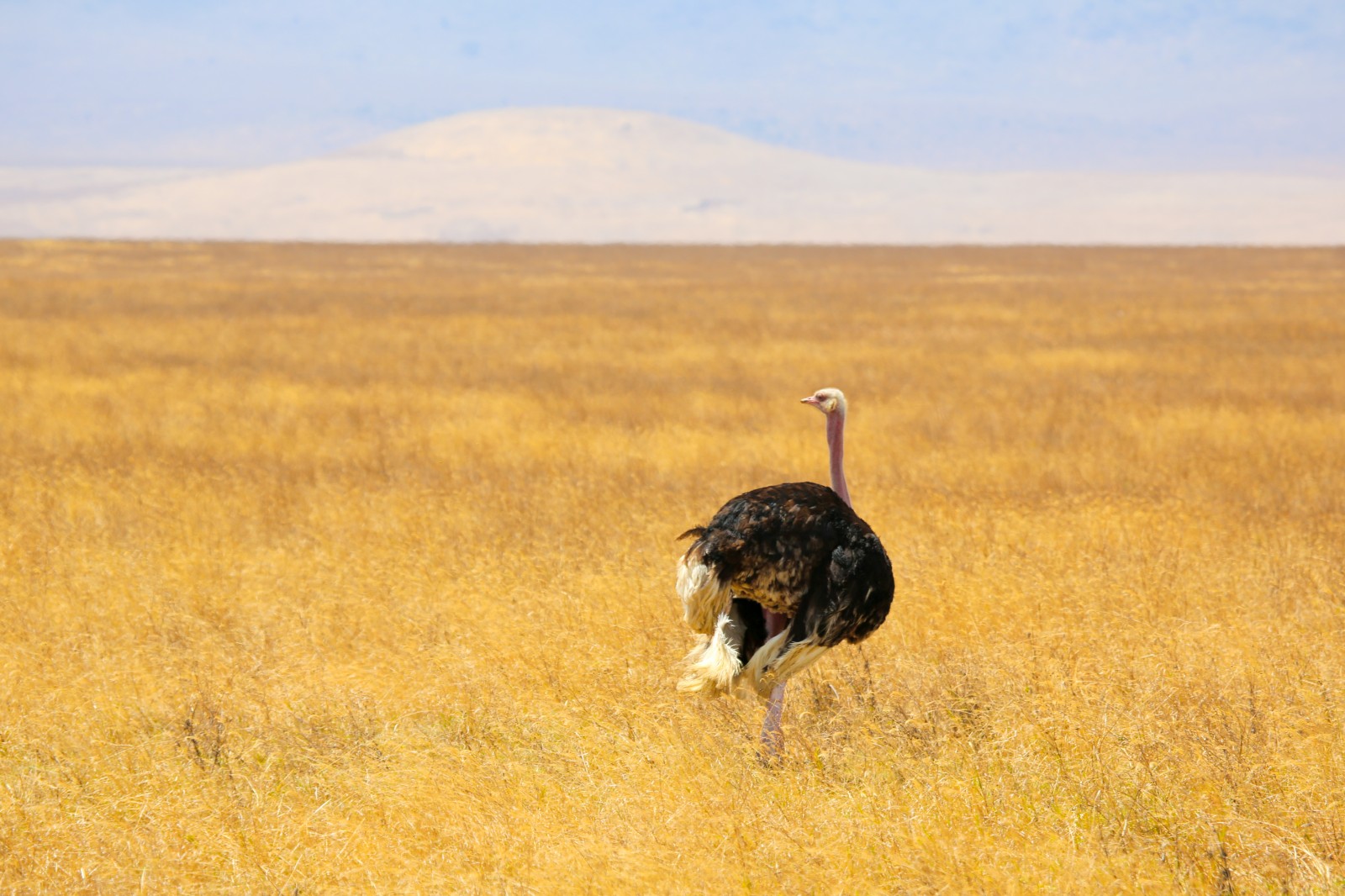 Ostrich in the Ngorogoro grasslands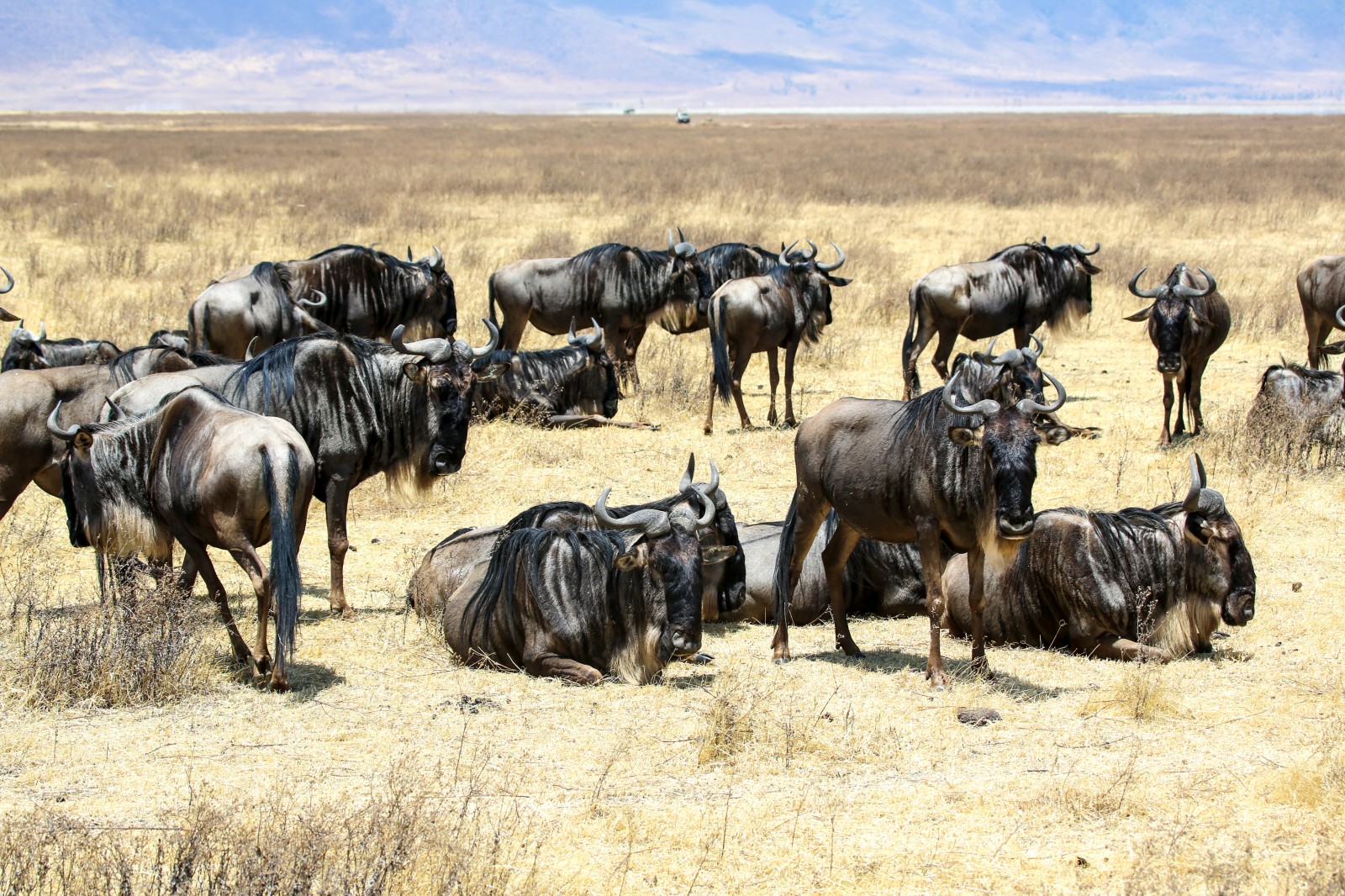 Wildebeest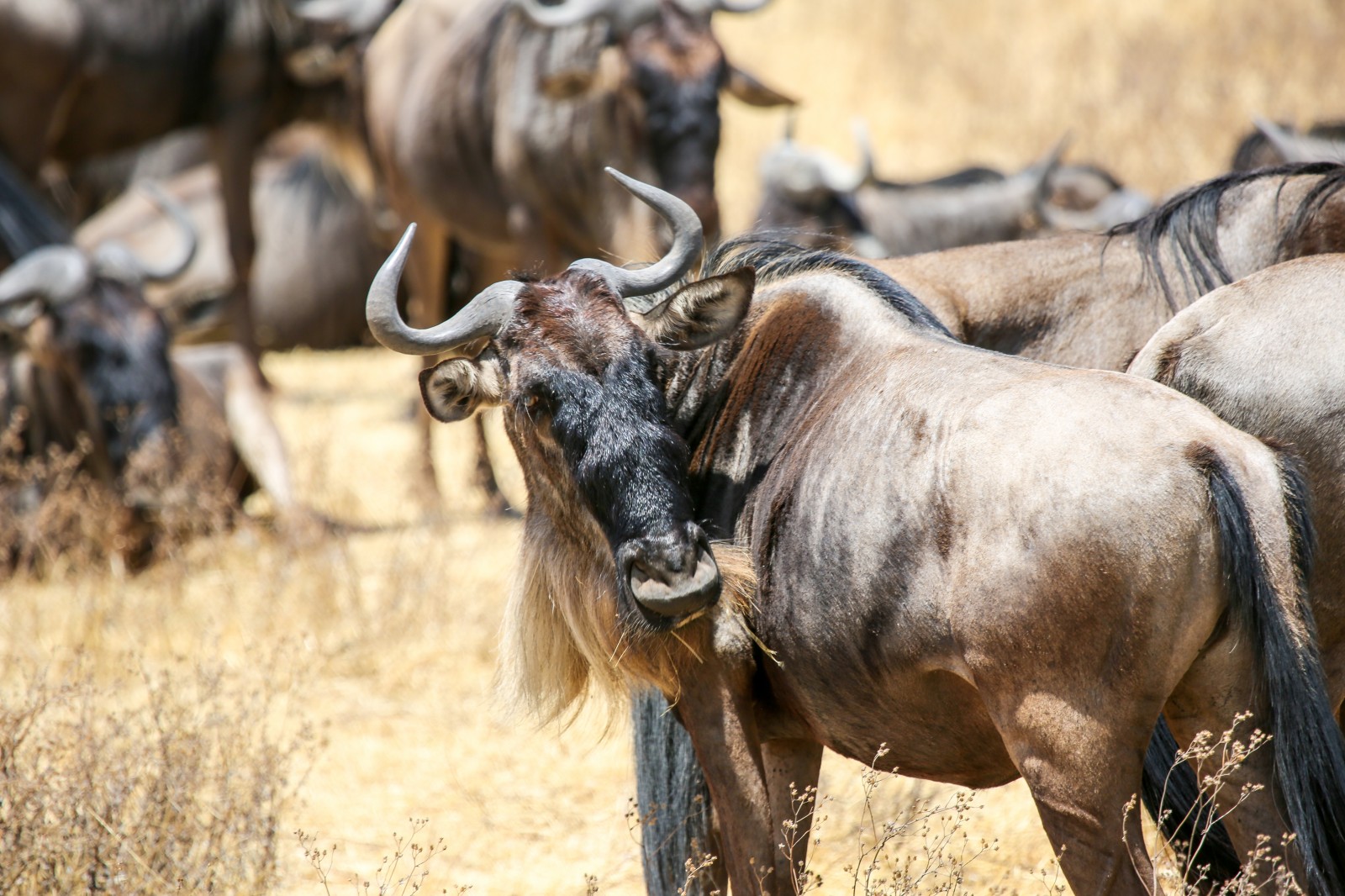 Wildebeest in the Ngorogoro Crater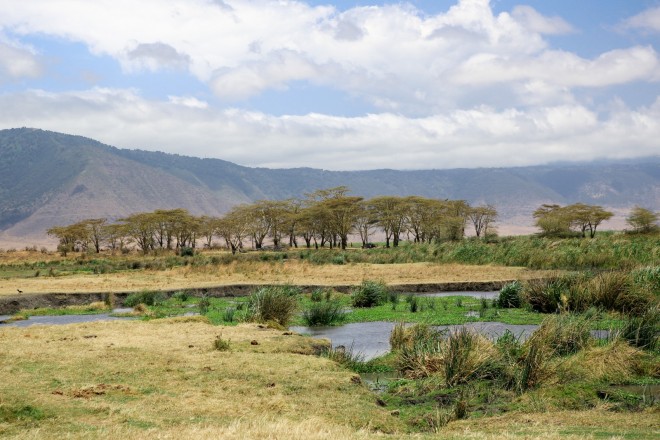 Ponds and trees in the Ngorgorgo Crater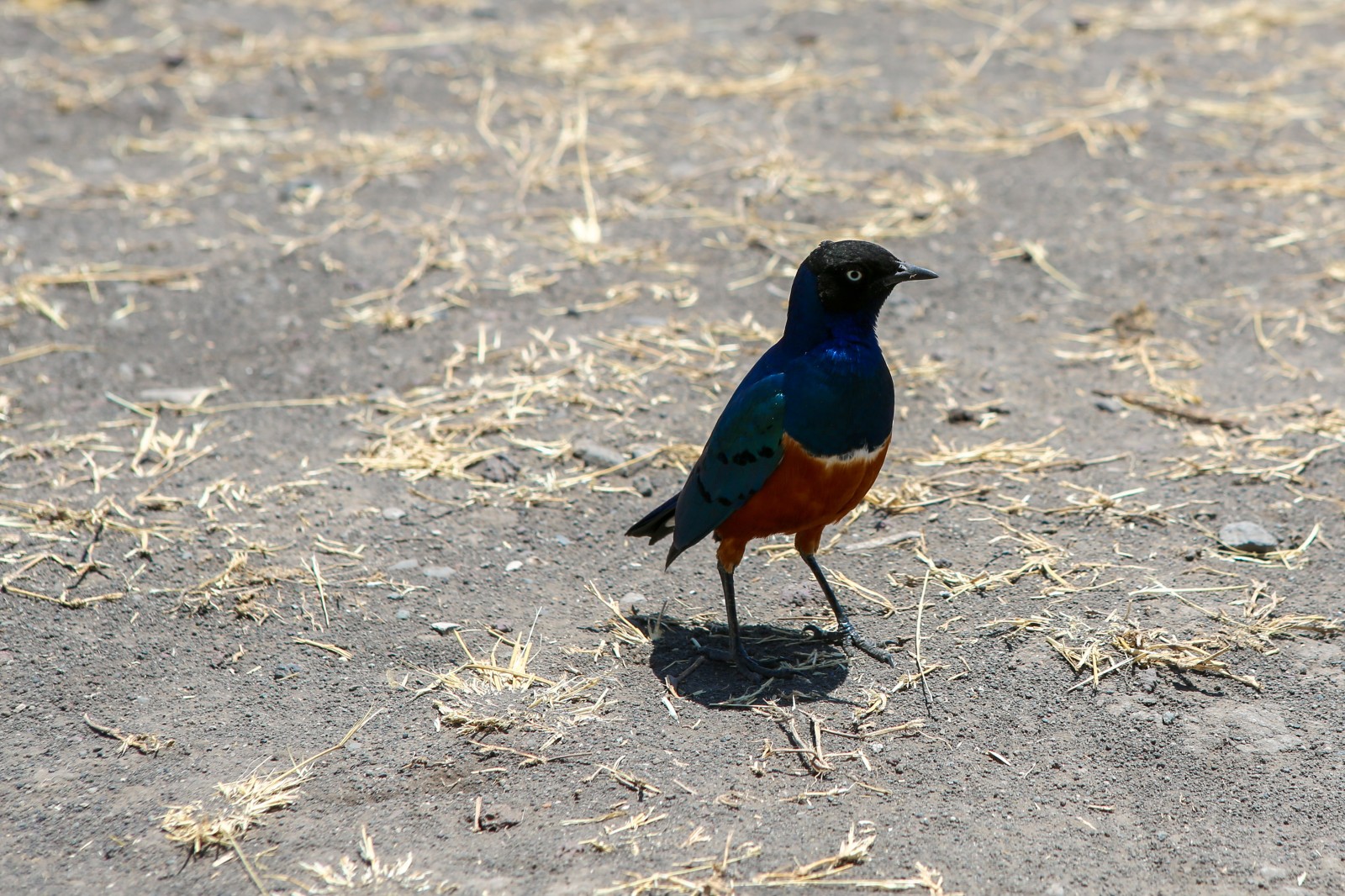 Superb starling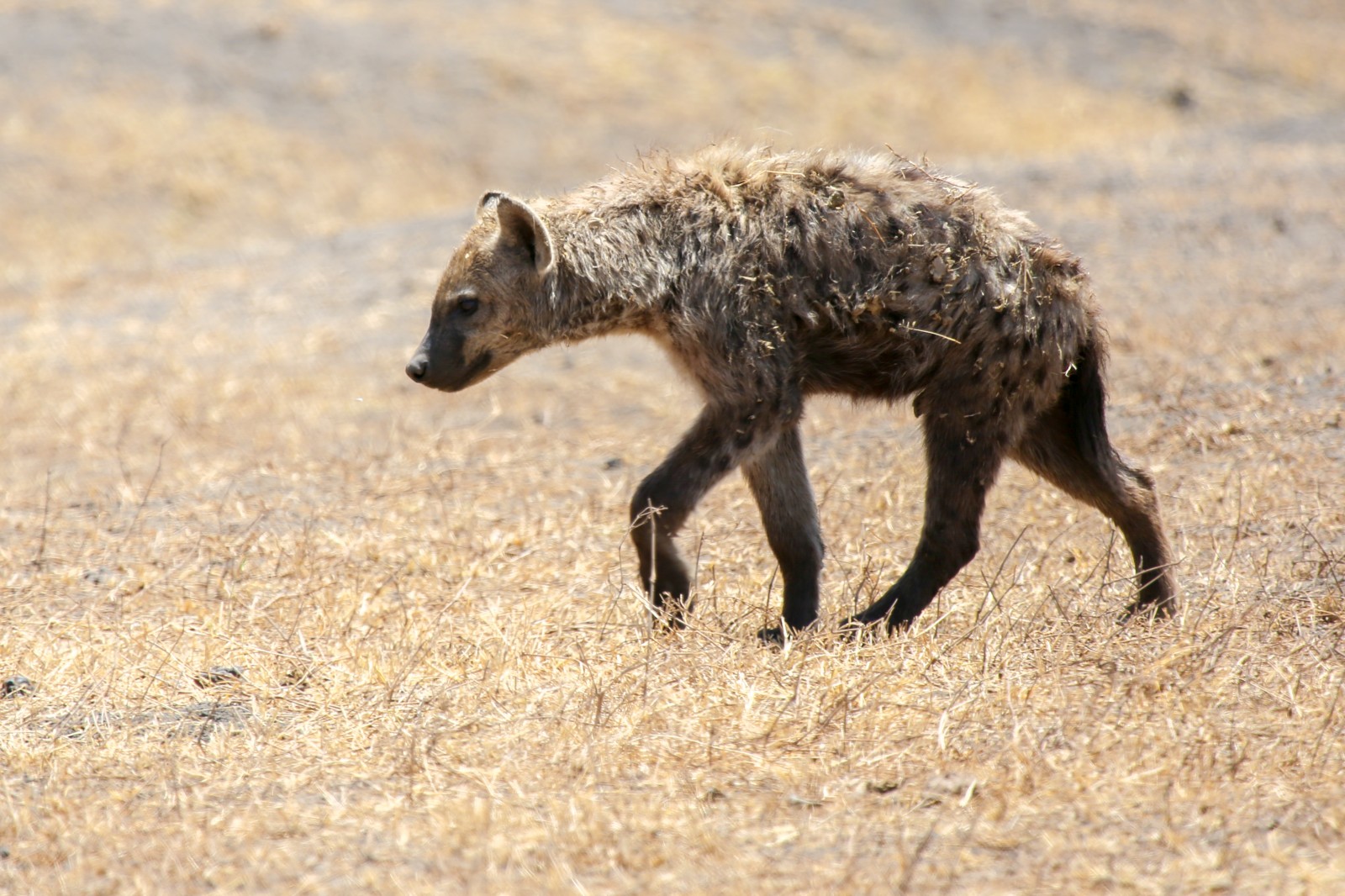 Hyena walking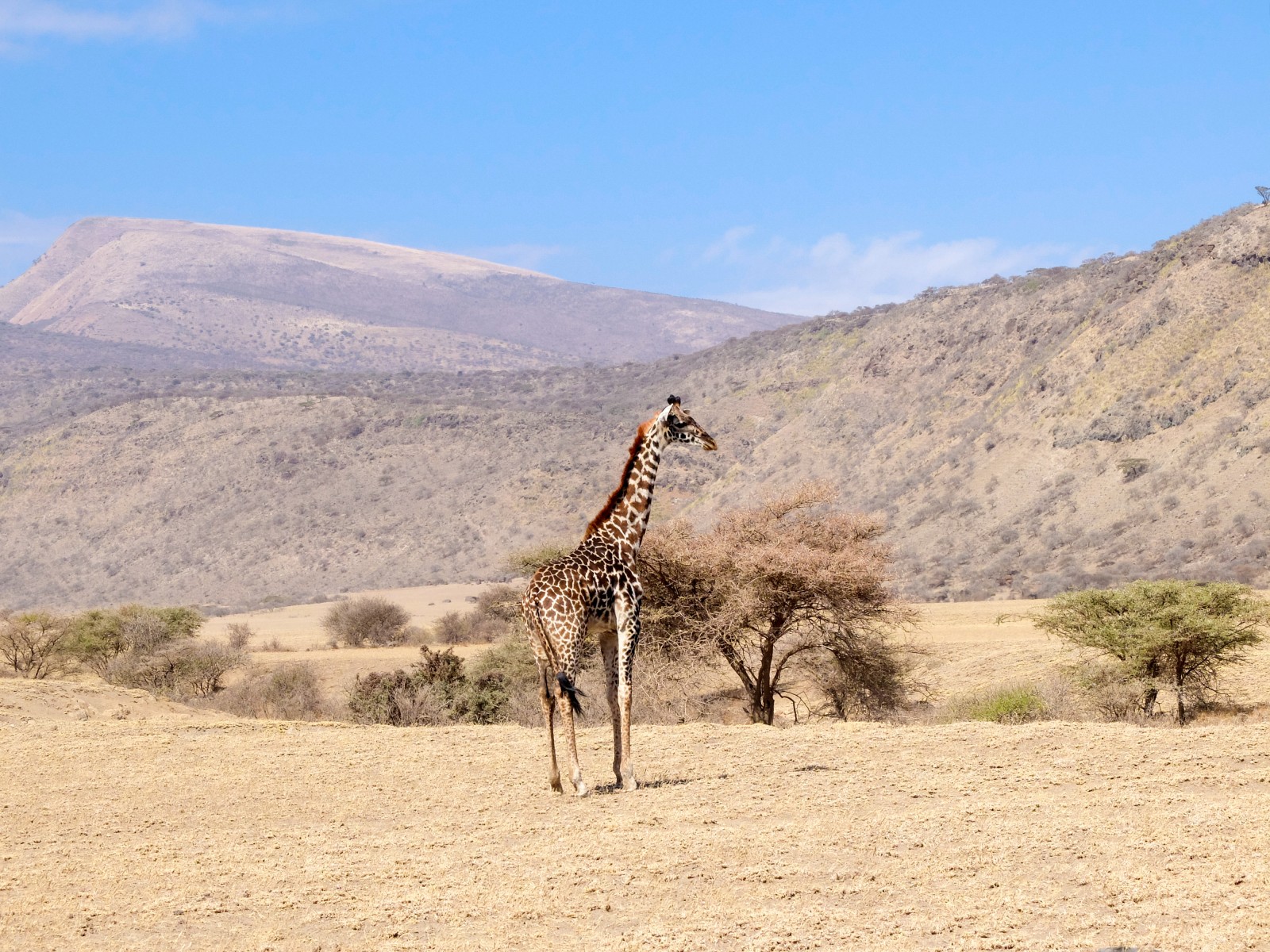 Giraffe in the Ngorgoro Crater Conservation Area, Tanzania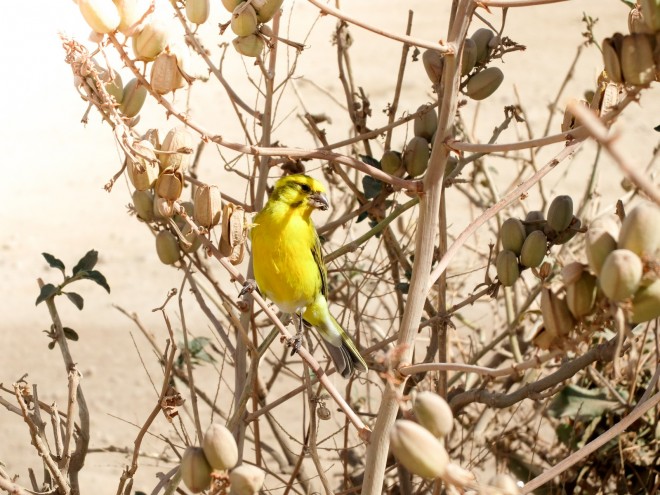 Masked Weaver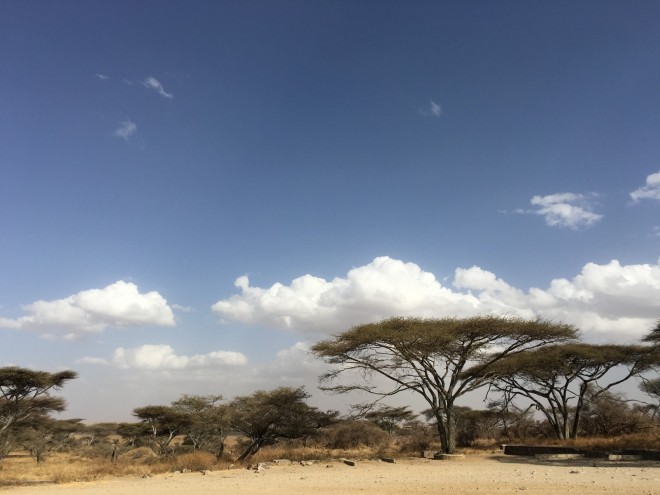 The Ngorogoro's oddly beautiful landscape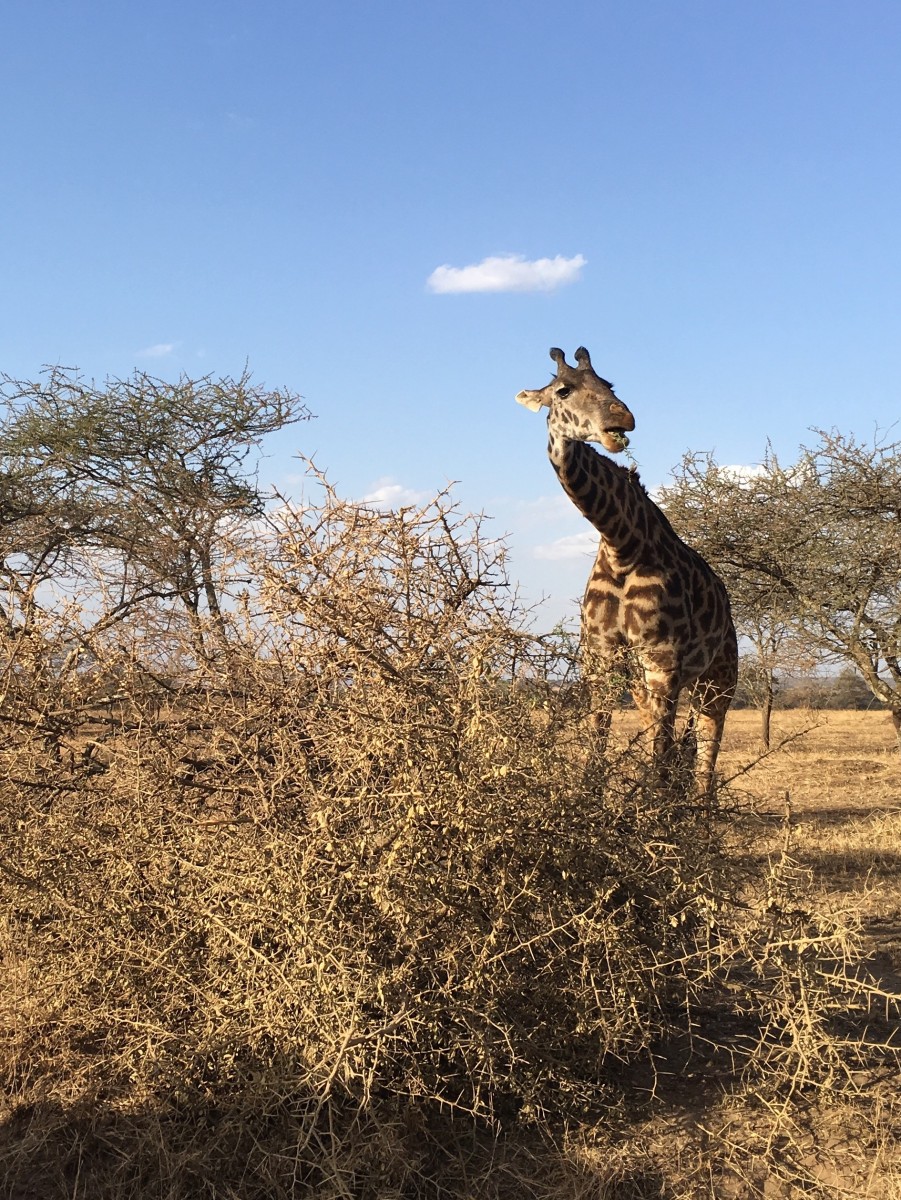 Giraffe in the bushes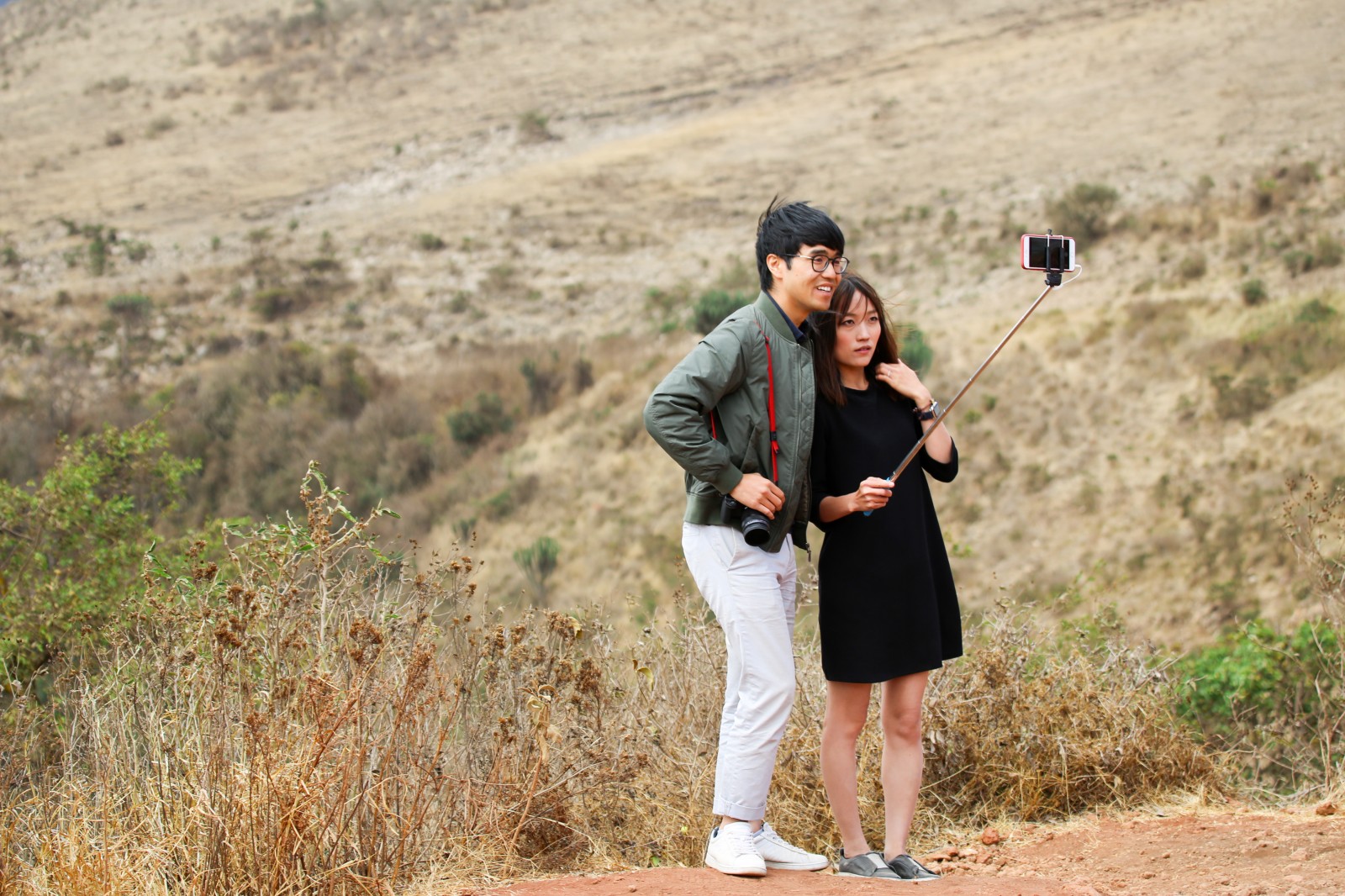 Obligatory "tourists taking a selfie" pic in the Ngorogoro Conservation area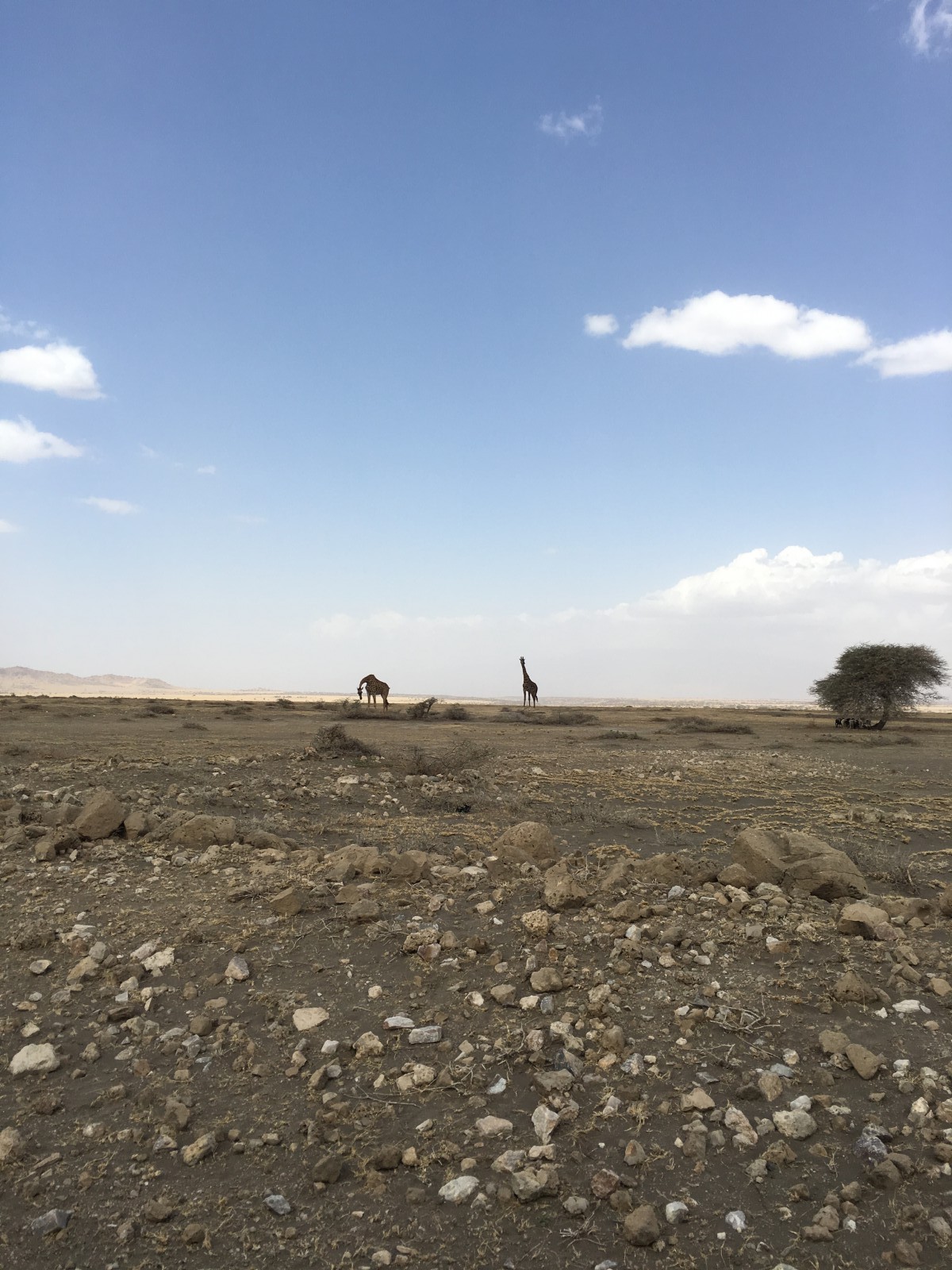 Stark landscape + Giraffes in the Ngorogoro Crater Conservation Area