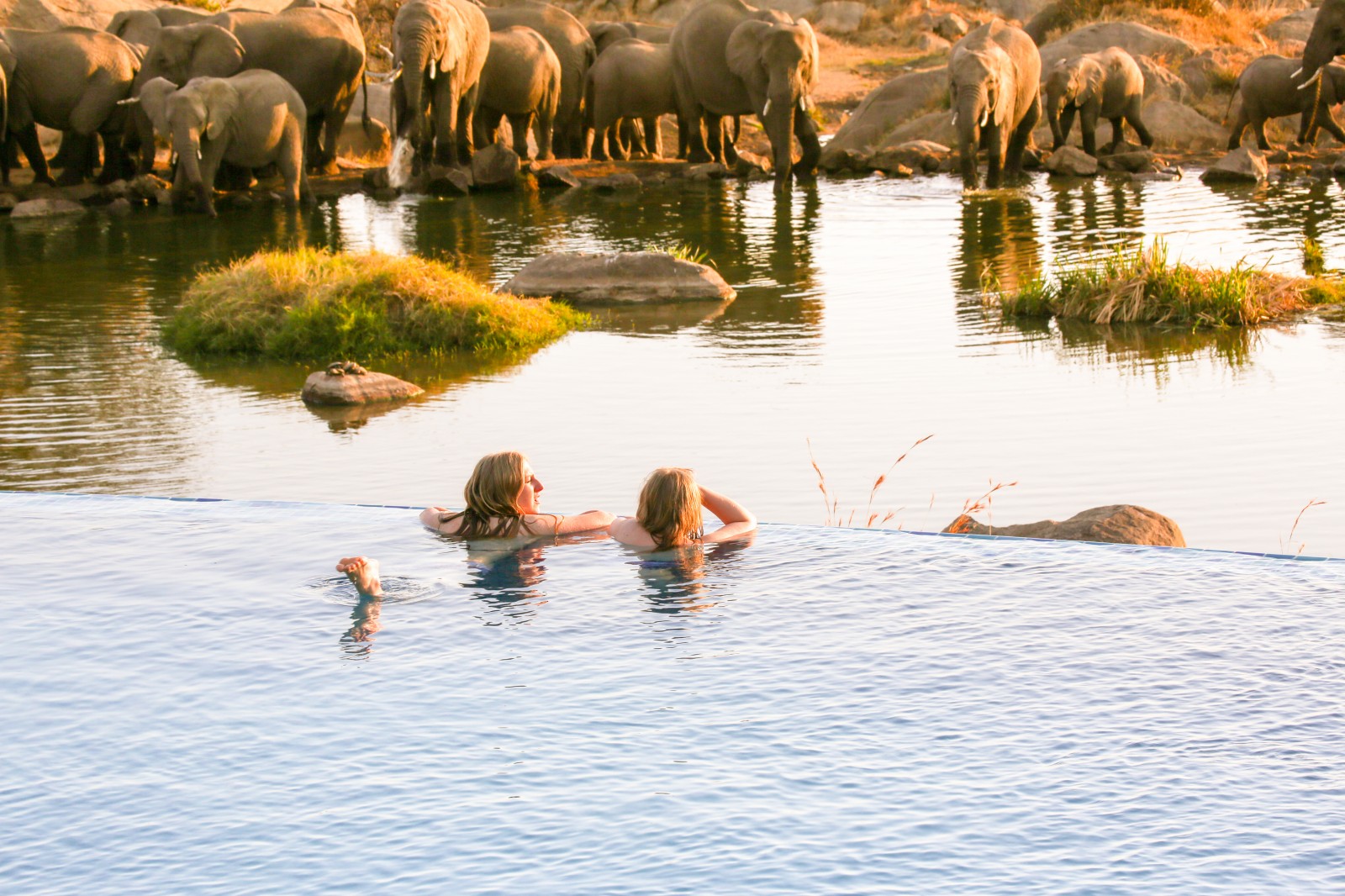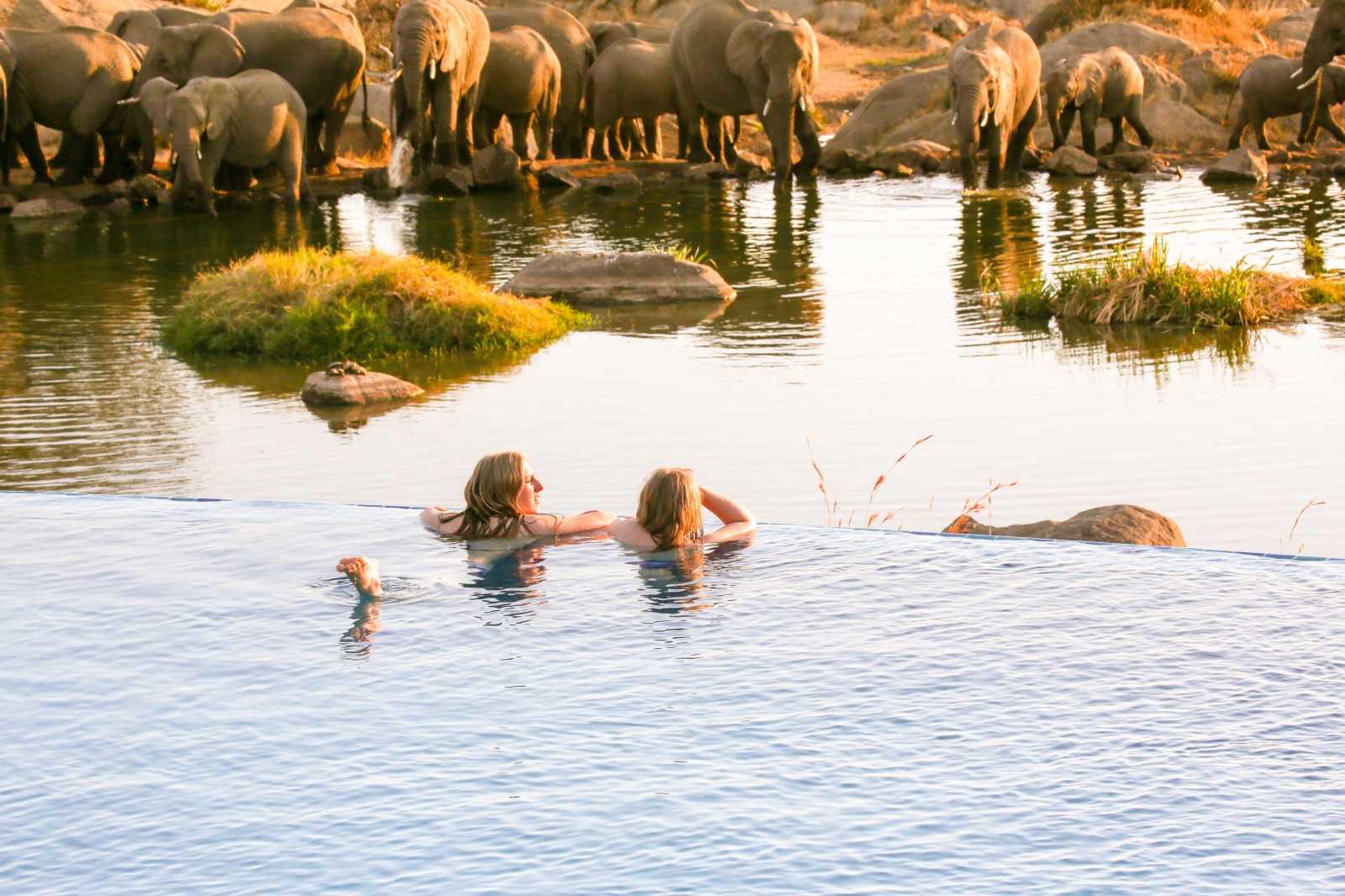 Swim up bar… for elephants
Hotel pools are a huge draw for guests. #PoolPorn is a real thing. There are pools with lazy rivers and water slides for children. There are pools that overlook dramatic scenery. Some have swim-up bars. But the infinity pool at the Four Seasons Safari Lodge Serengeti in Tanzania might be the most amazing hotel pool I've ever seen. Because it features swim-up bar for elephants and zebras instead of the human guests.
Time lapse of the watering hole at the Four Seasons Safari Lodge in the Serengeti
The Four Seasons Safari lodge pool overlooks a watering hole which is heavily used by herds of elephants and zebras and other wildlife in the area, much to the delight of guests who can watch the action from their lounge chairs or while in the water.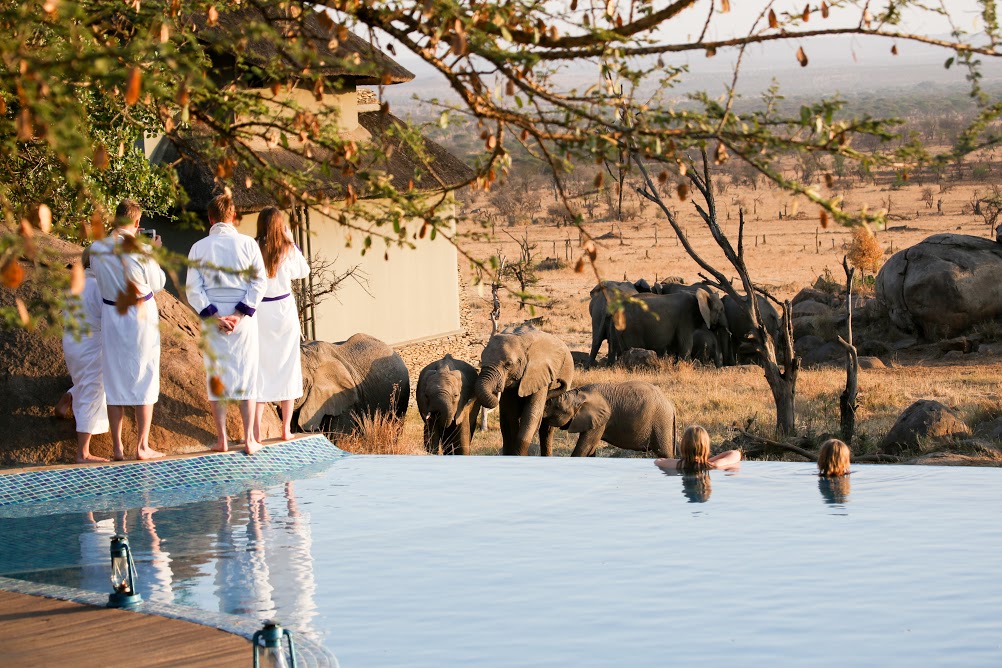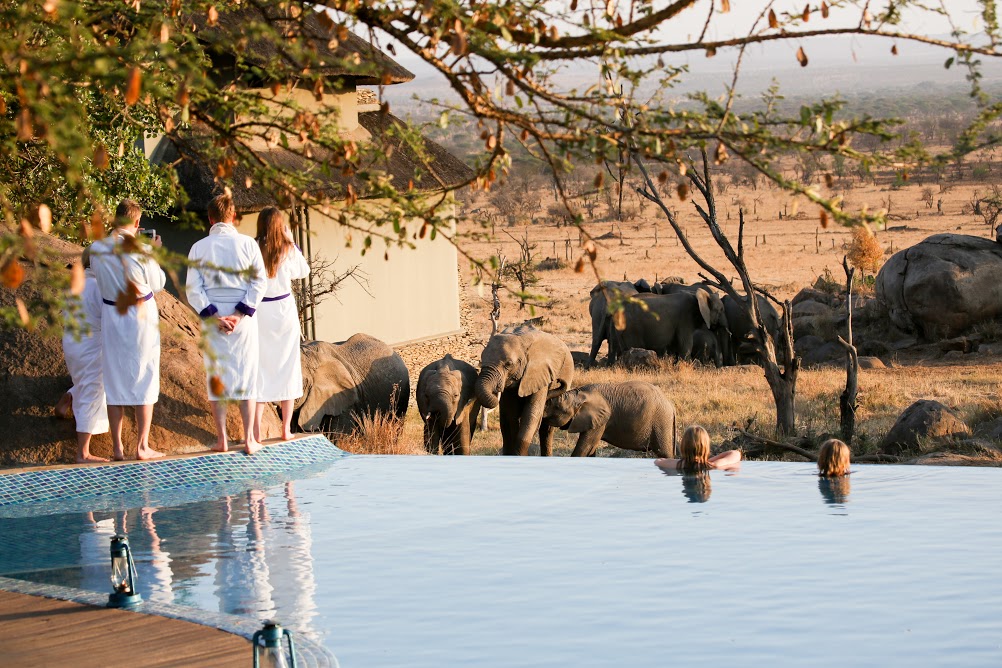 The lazy man's safari– complete with bathrobe at the Four Seasons Safari Lodge
There is separation in elevation so that guests swimming in the pool have a great vantage point but are still at a safe distance from the enormous animals.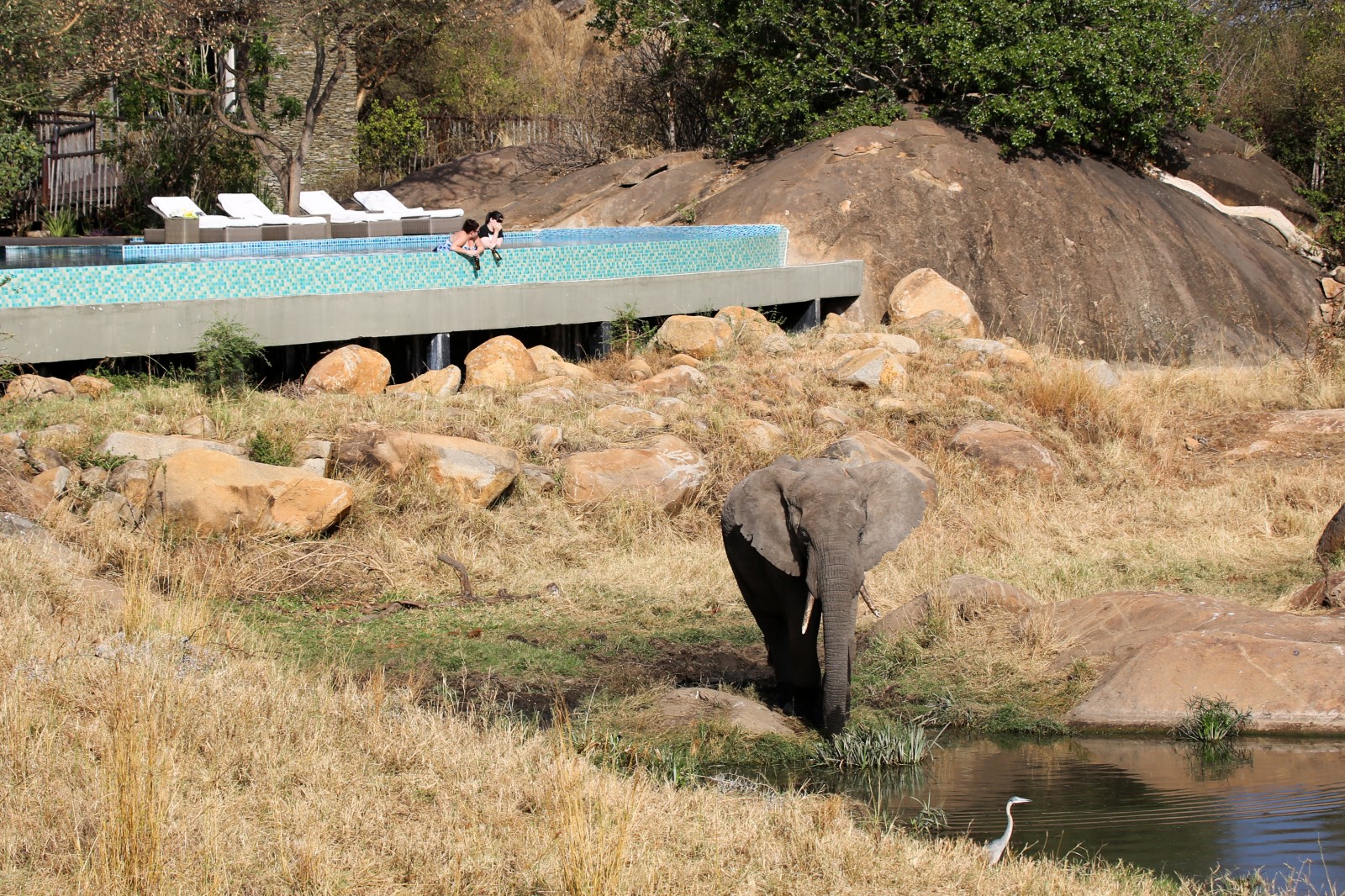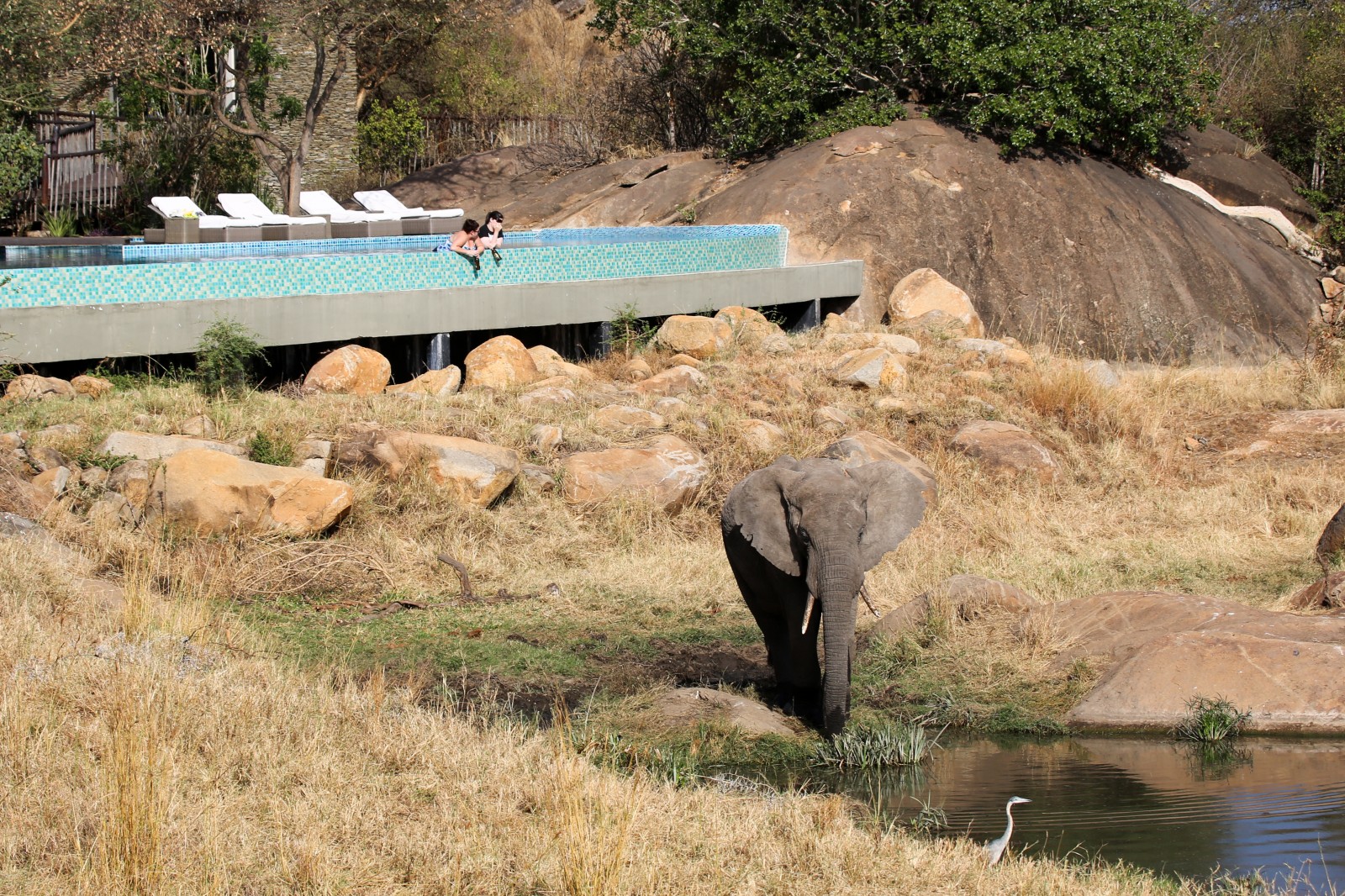 Infinity pool overlooking an elephant at the Four Seasons Safari Lodge
The pool and the surrounding area, including an outdoor restaurant, make for the ultimate lazy person's safari. Many of the hotel rooms and suites also have views of the watering hole action from their windows or balconies.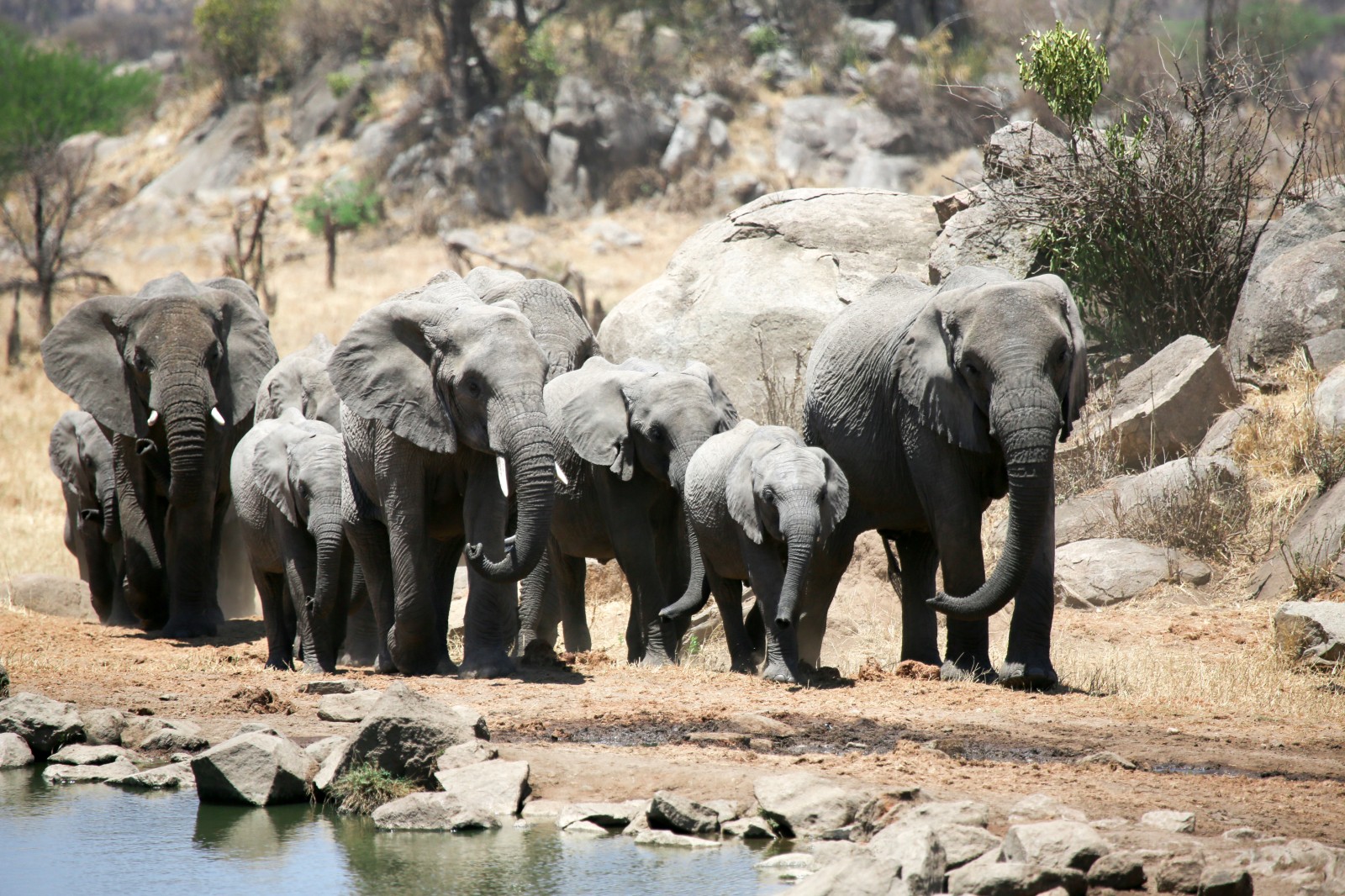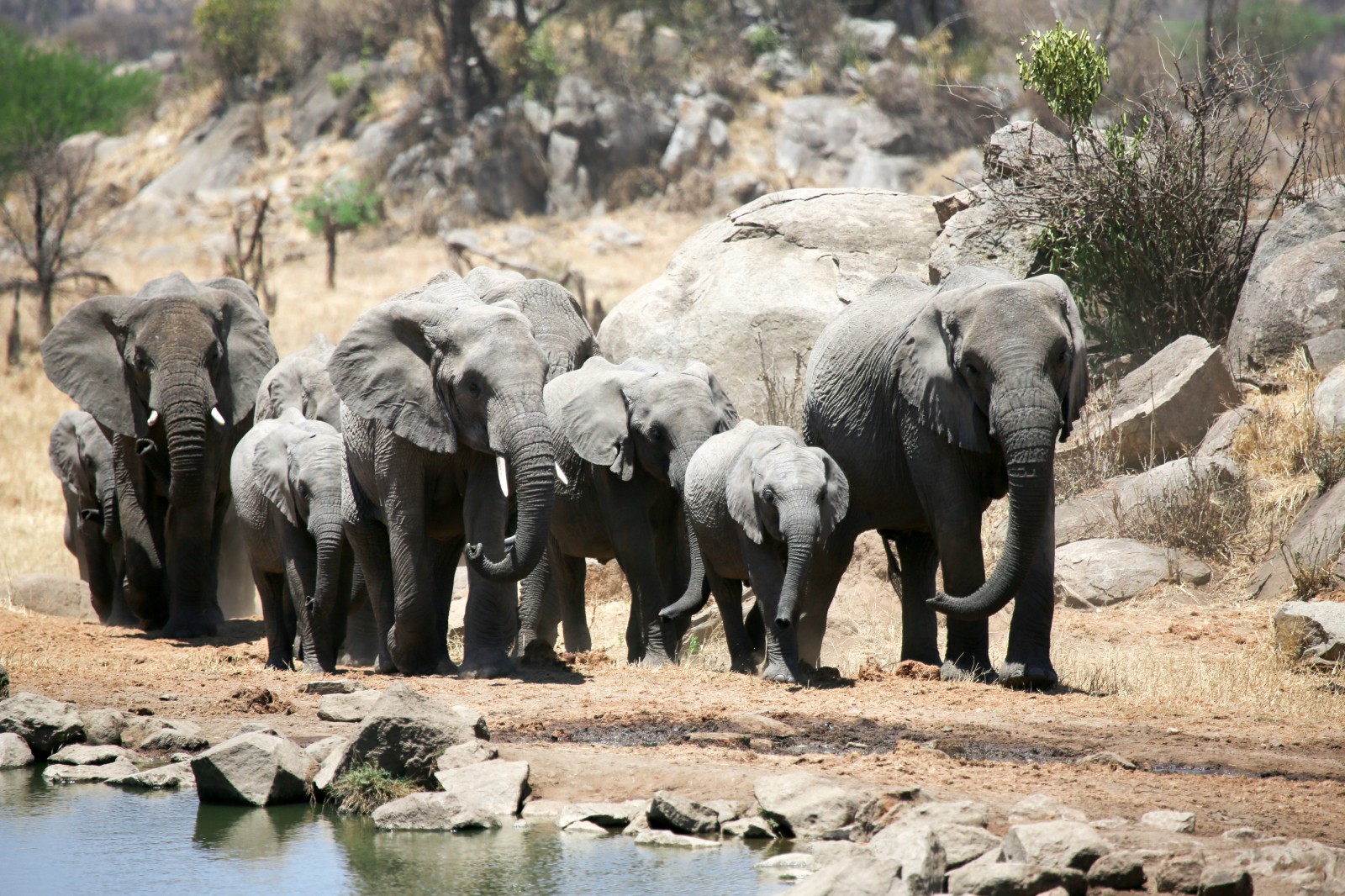 A thirsty herd of elephants headed towards the watering hole
The watering hole action is busiest during the dry season, when water is more scarce in the plains of the Serengeti.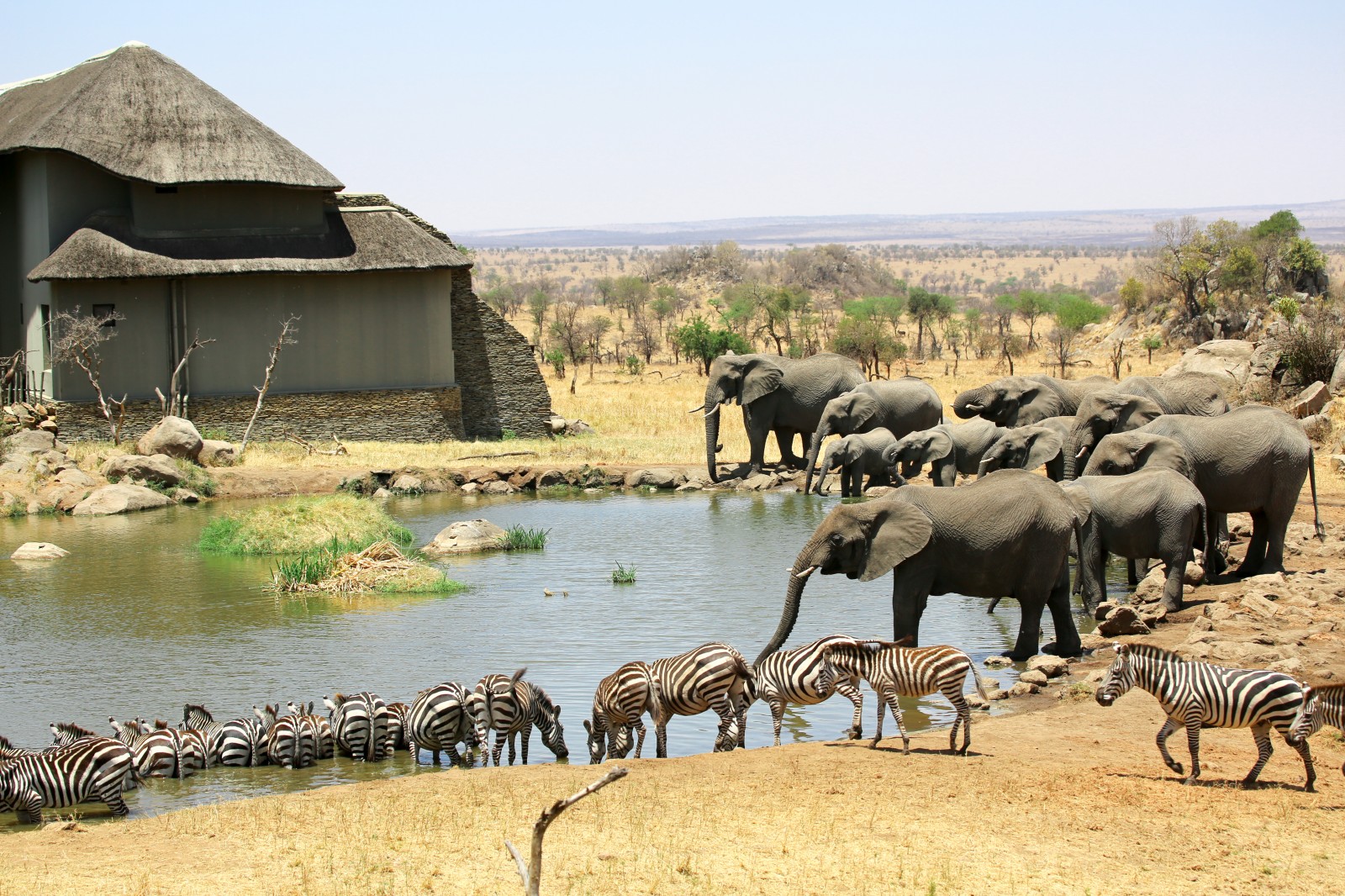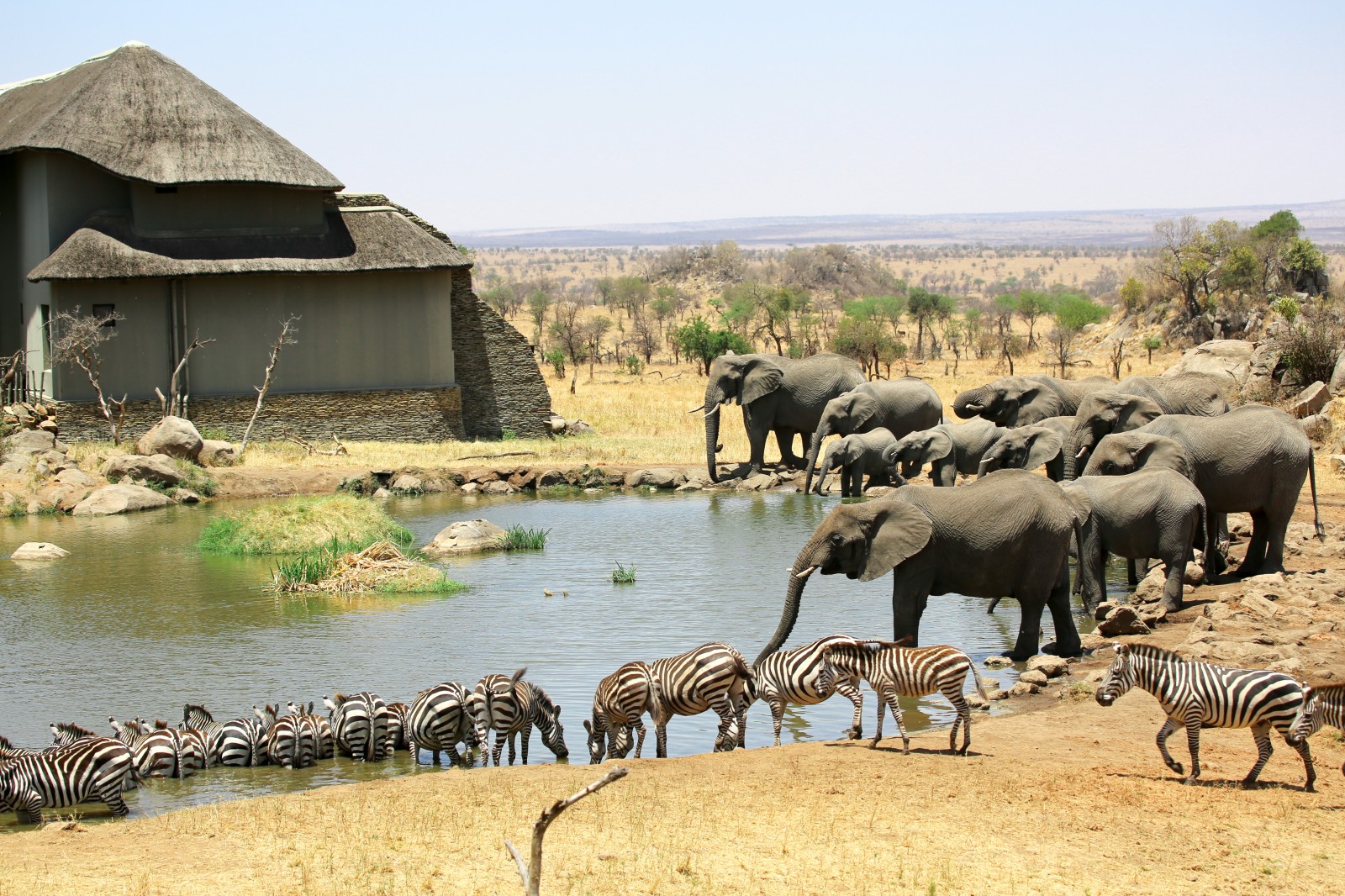 Zebras and elephants sharing the watering hole
While herds of zebras and elephants would use the watering hole at the same time, they did not mix. The zebras stuck together and so did the elephants.
A fawn non-plussed by the action at the watering hole
Pool porn is a competitive thing in the luxury hotel industry, and the Four Seasons Safari Lodge has gone seriously next level with it's watering hole next to the pool design.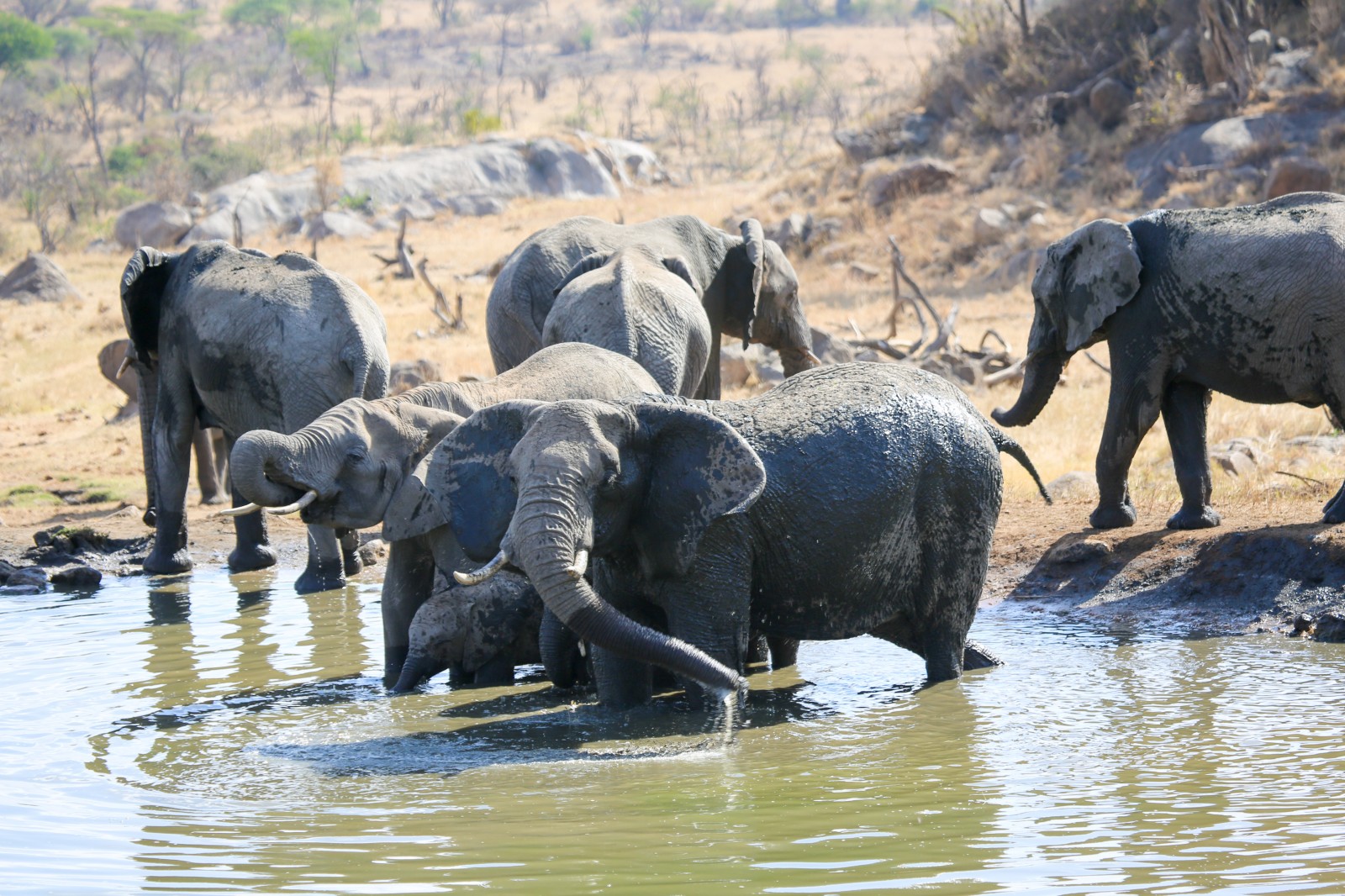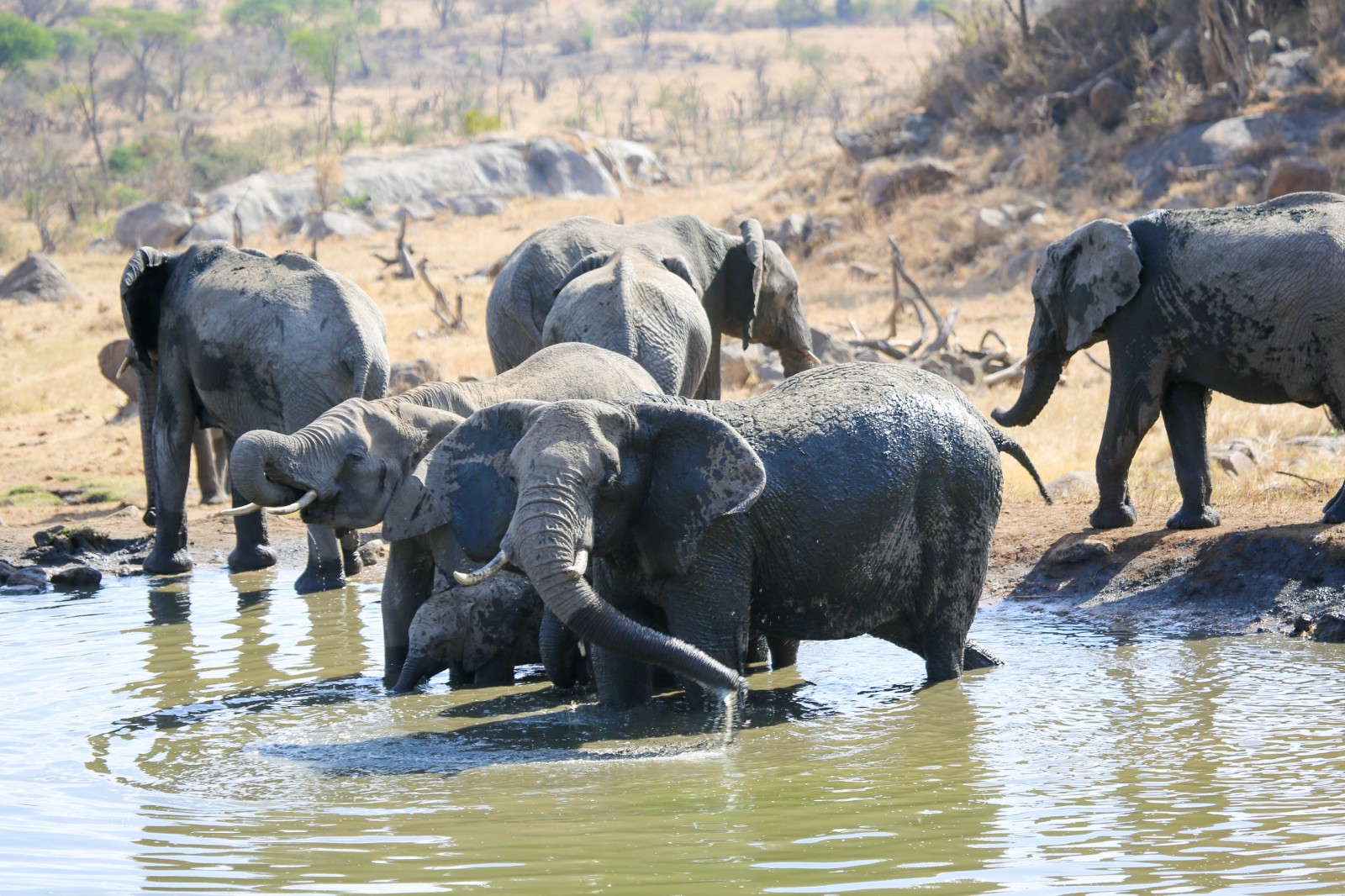 A local elephant taking a dip
The watering hole is man made, but is more popular than the natural watering hole on the ground that can only be viewed from a few high end suites.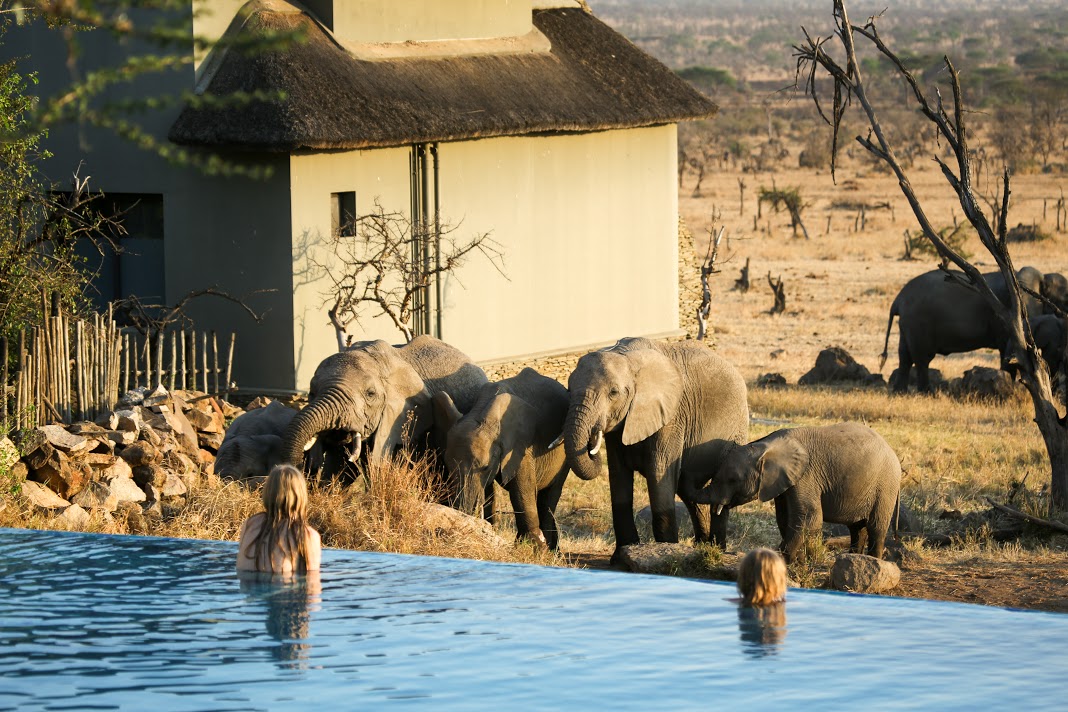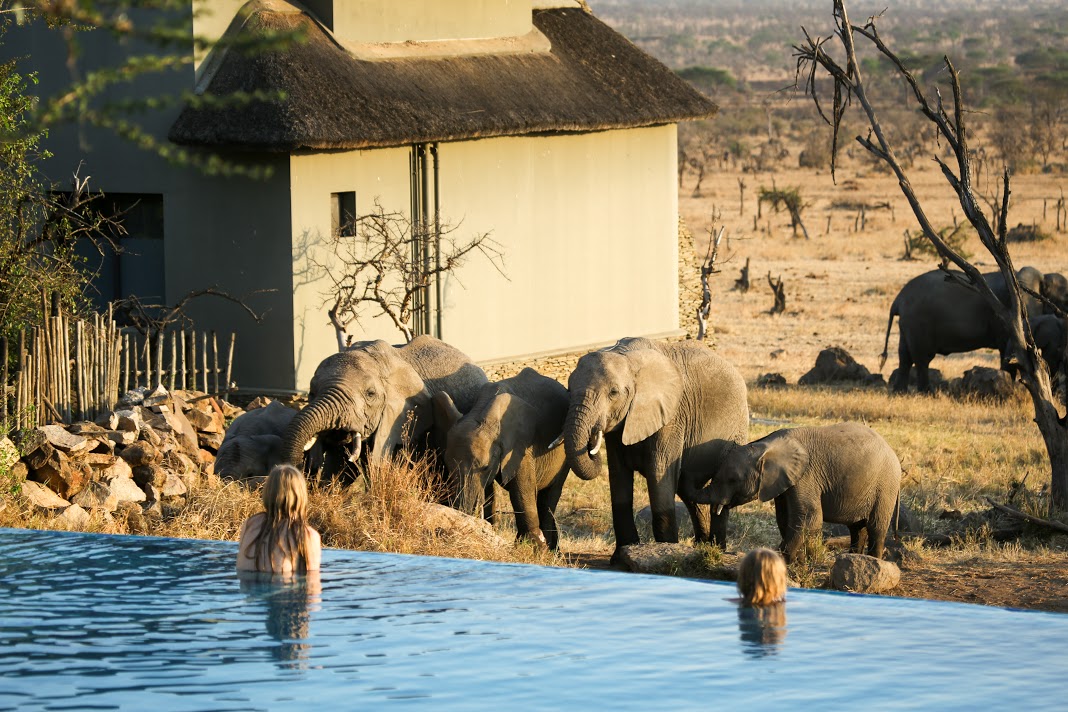 Infinity pool + elephants = win
The hotel's restaurant has seating outside near the pool, so guests can enjoy the view and poolside safari action throughout their stay. The friendly waitstaff has no problem bringing a cocktail to your lounge chair if you'd like to sip on a gin & tonic while watching the wildlife. It's the ultimate passive safari for a day you need a break from the bumpy roads of Serengeti National Park.
Four Seasons Safari Lodge Serengeti
Central Serengeti, Serengeti National Park,
P.O. Box 14321 Arusha  Tanzania
Lodge Reservations +255 (0) 768 982 101/2
Front Desk +255 768 981 981
Reservations Manager +255 (0) 768 982 100