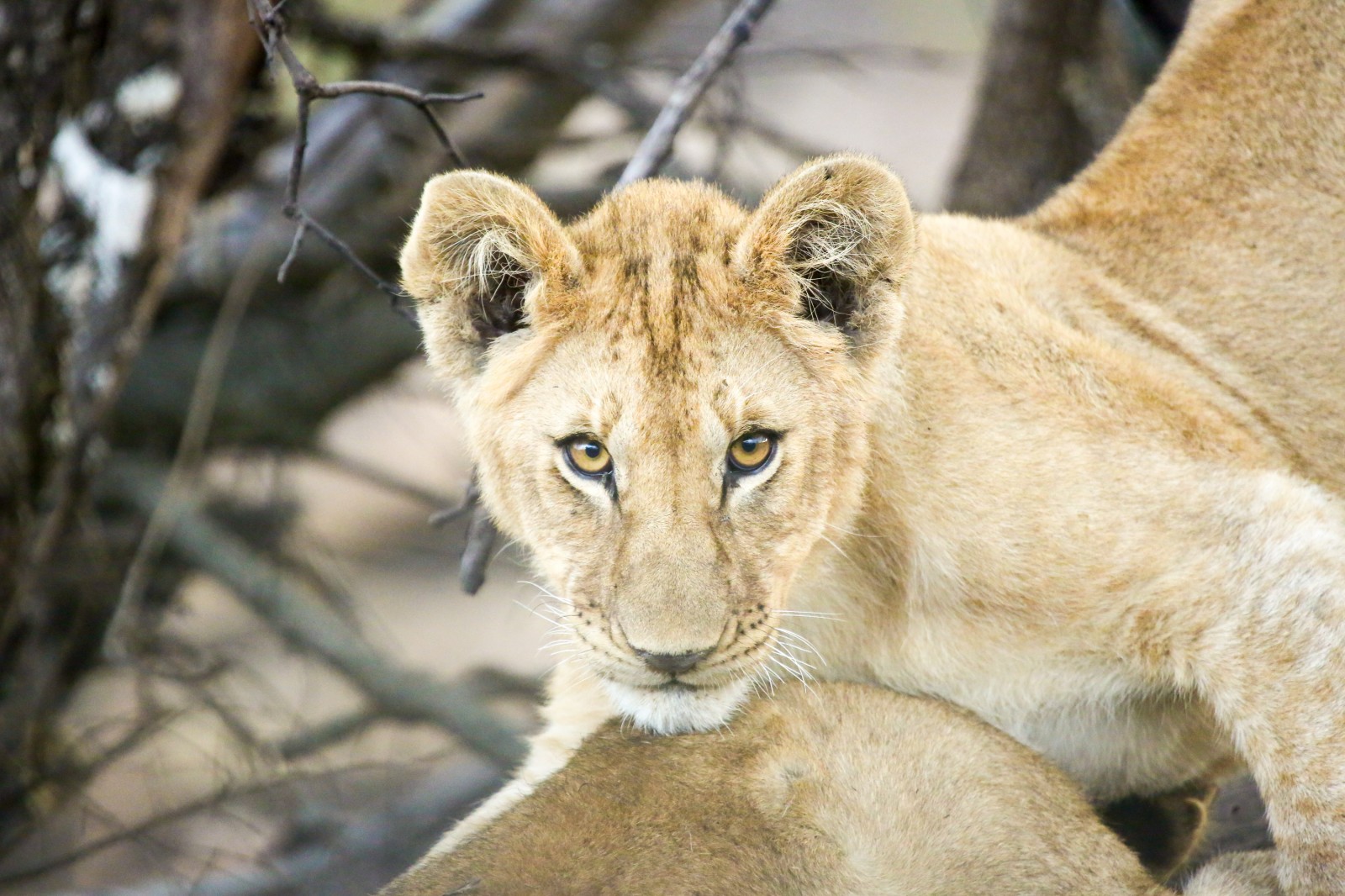 Playful young lion in the Serengeti
My recent trip to Tanzania's Serengeti was pretty much Lionpalooza. The big cats were so beautiful and impressive I thought they deserved their own photo essay.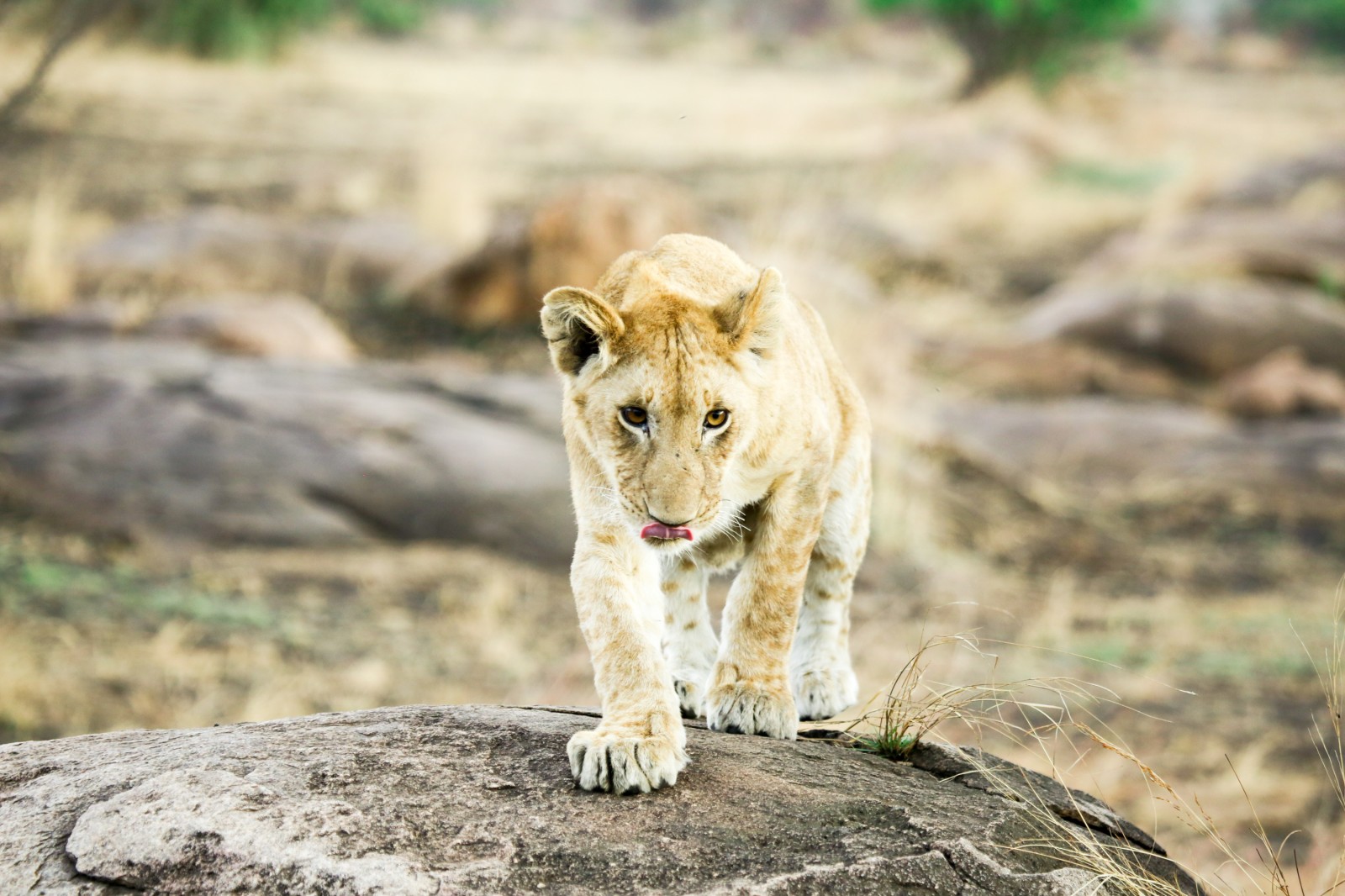 Pink tongue on a young lion
Visiting Serengeti National Park in Tanzania during the great migration, I knew I was going to see wildebeest. The quantity of lions was amazing.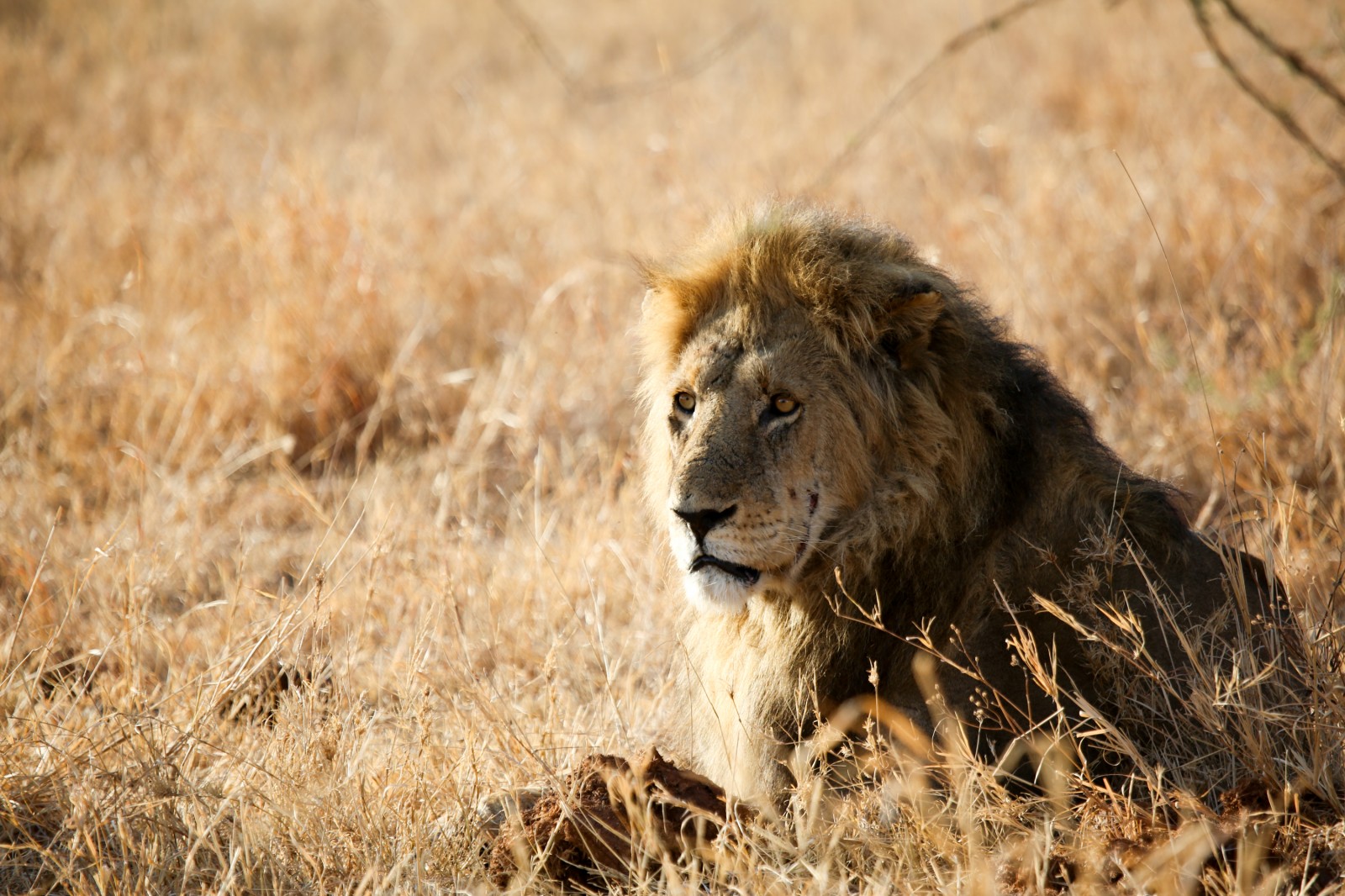 African male lion in Serengeti National Park
Also known as Panthera leo, lions are giant cats. The males can weigh up to 420 lbs. Adult females can grow to 280 lbs.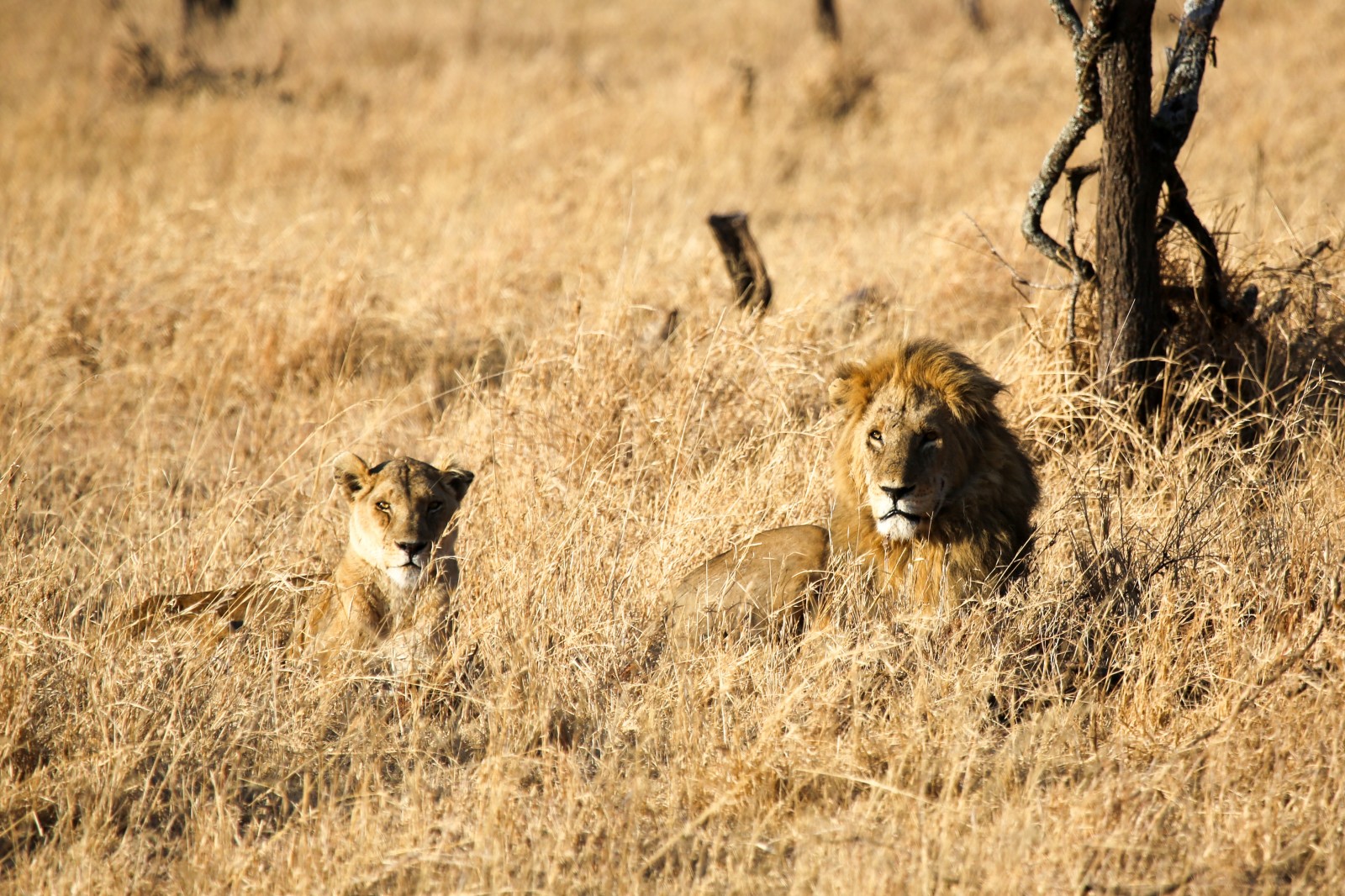 Date night for African lions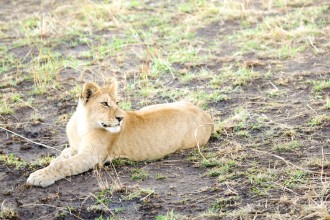 A young lion in the Serengeti
Lions are very big, roaring cats. Everyone knows cats rule the internet.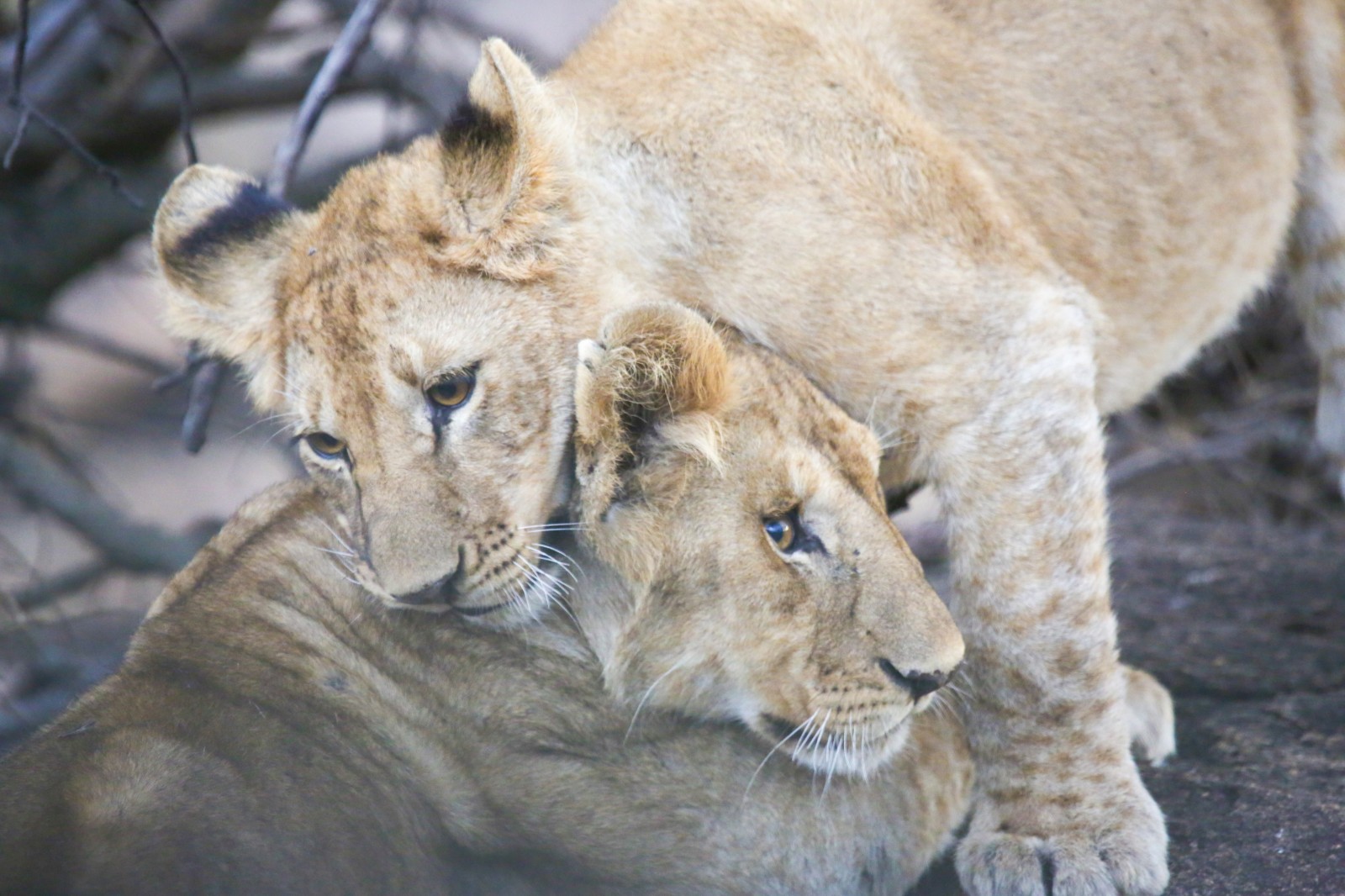 Playful pair of young African lions
During the great migration, when millions of wildebeest and other animals are moving through the Serengeti, lions are plentiful and seem well fed.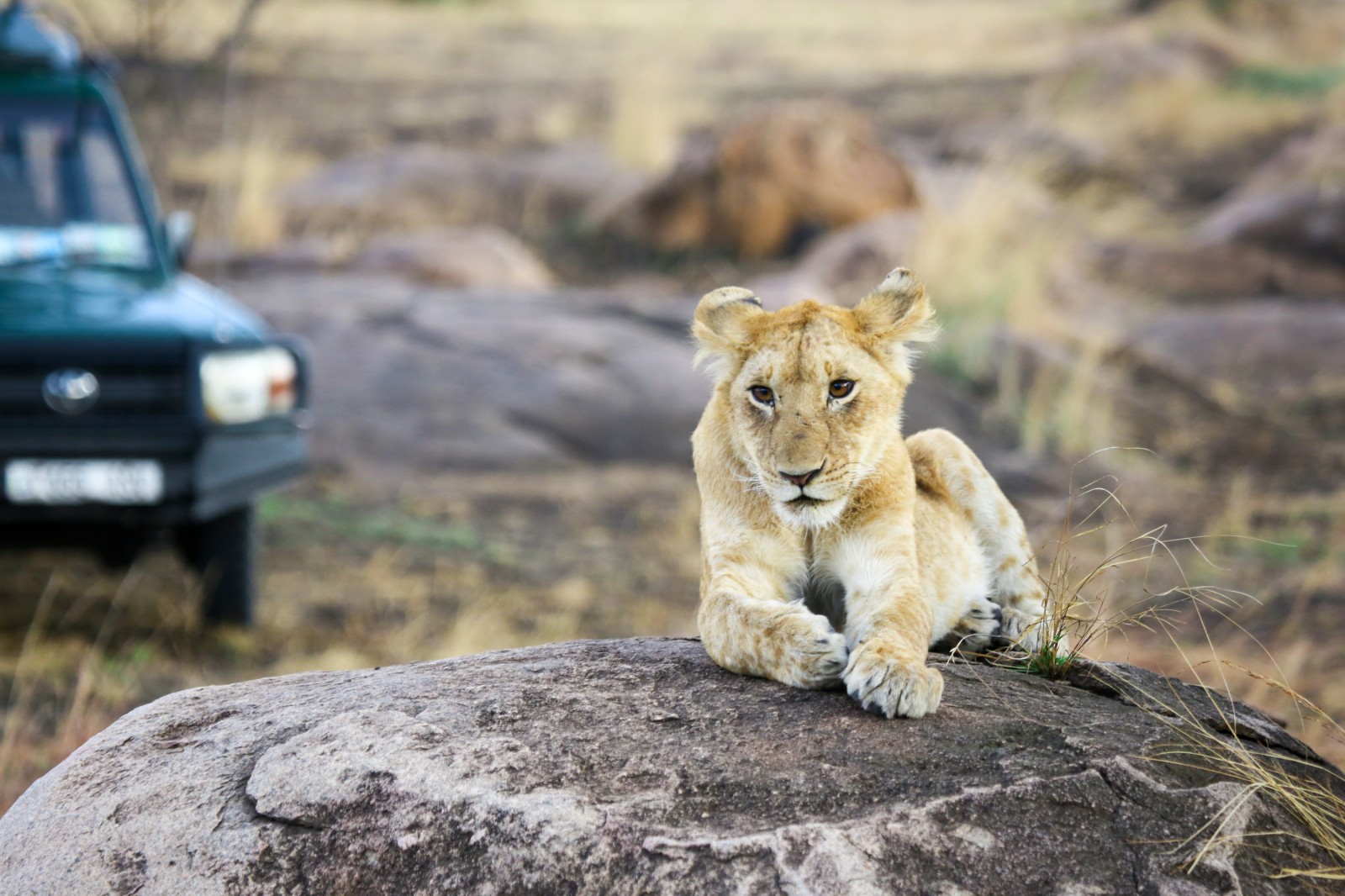 Lion lounging on a rock in Serengeti National Park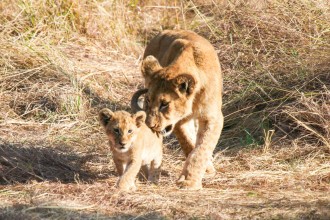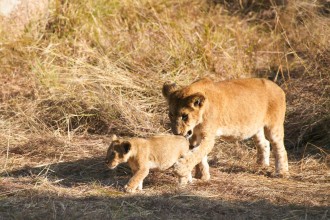 Mama lion keeping her cub in line with swats of giant paws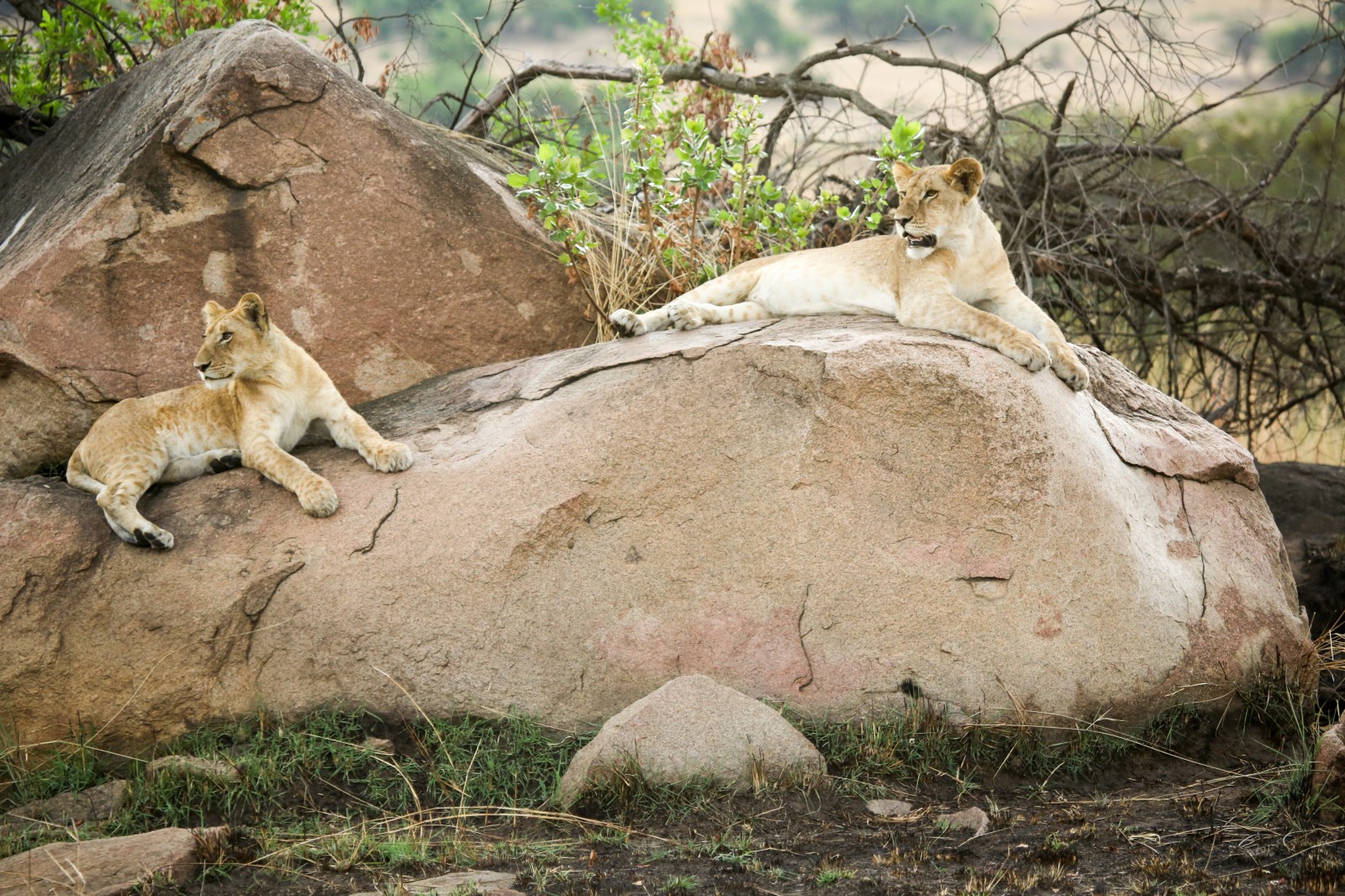 Lions lying around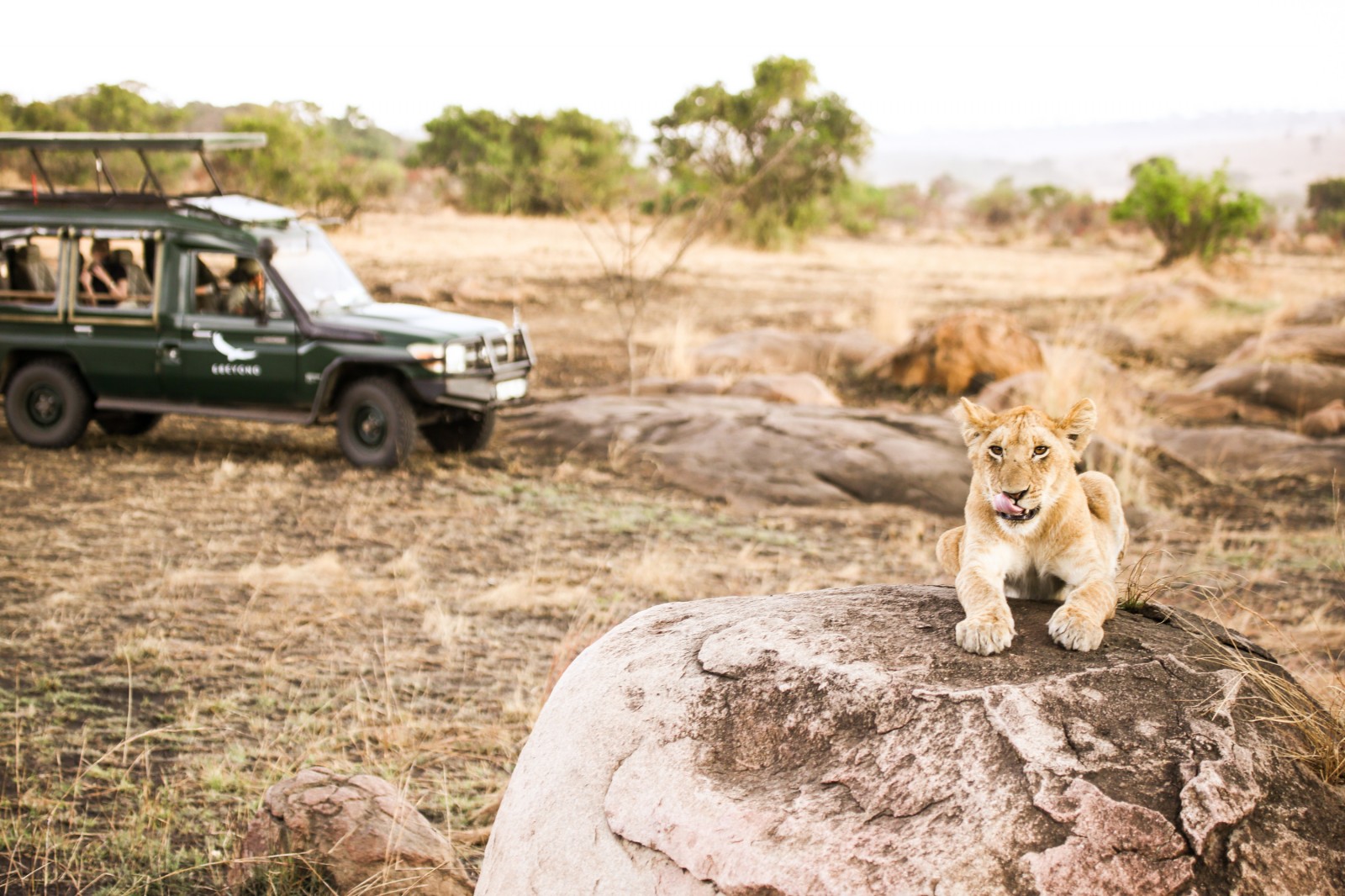 Love the pink tongue on this lion
Photos in this essay were taken when I was on safari with  & Beyond Serengeti Under Canvas and The Four Seasons Safari Lodge Serengeti.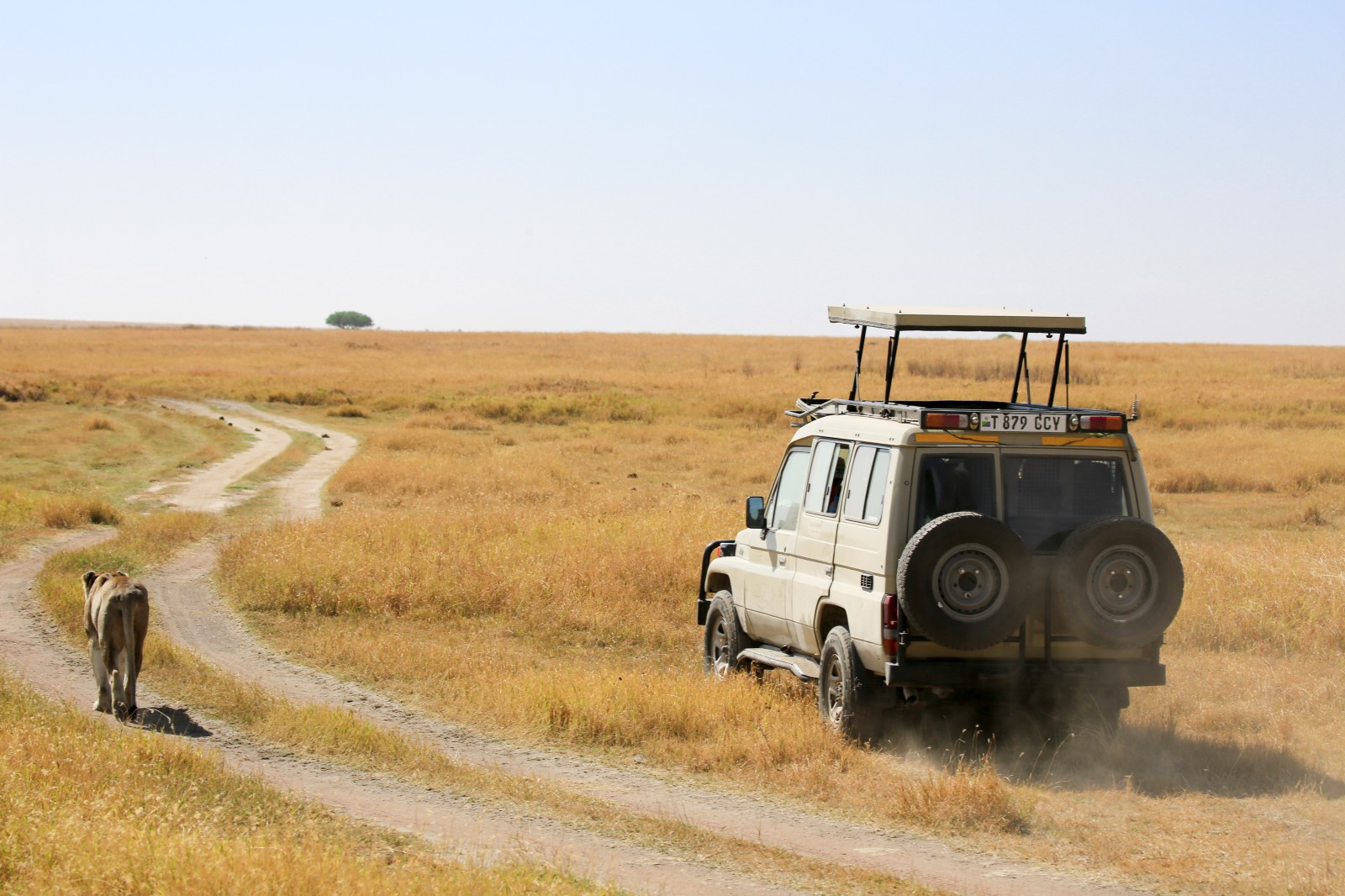 Scene from a safari in the central Serengeti