Portrait of a young Maasai in Tanzania
Taking great pictures of safari animals during the Great Migration was my photographic goal for my recent trip to Tanzania. Yet some of my favorite images are from a cultural visit to the Maasai (also known as Masai) village of Ndemwa, located in the Ngorogoro Crater Conservation Area.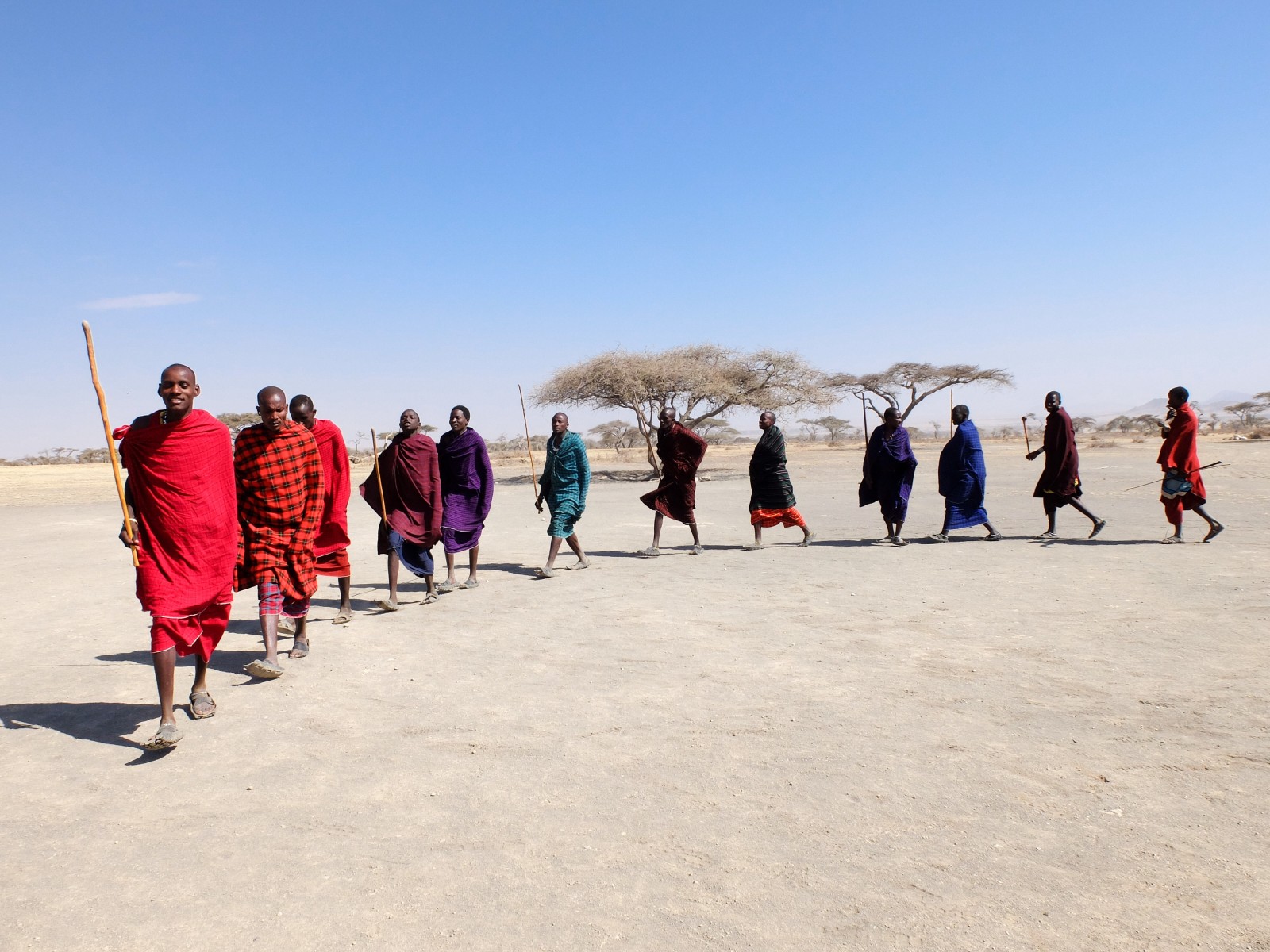 Maasai greeting in the Ngorogoro Crater, Tanzania
The Four Seasons Safari Lodge Serengeti offers a day trip to the Ngorogoro Crater, a UNESCO World Heritage Site and one of the world's largest unflooded calderas. Several Maasai tribes call the Ngorogoro Crater home, with small villages dotting the harshly beautiful landscape.
Welcome Dance at the Ndemwa Masai Village in the Ngorogoro Crater
Traditionally, the Maasai are herders. They live off of the meat, blood, and milk of their livestock. They herd goats, cows and sheep. It's a difficult life and becoming tougher in modern times. Many Maasai now leave traditional village life to take jobs as safari trackers or security guards. These skills come naturally to men who were raised guarding their herds from predators like lions.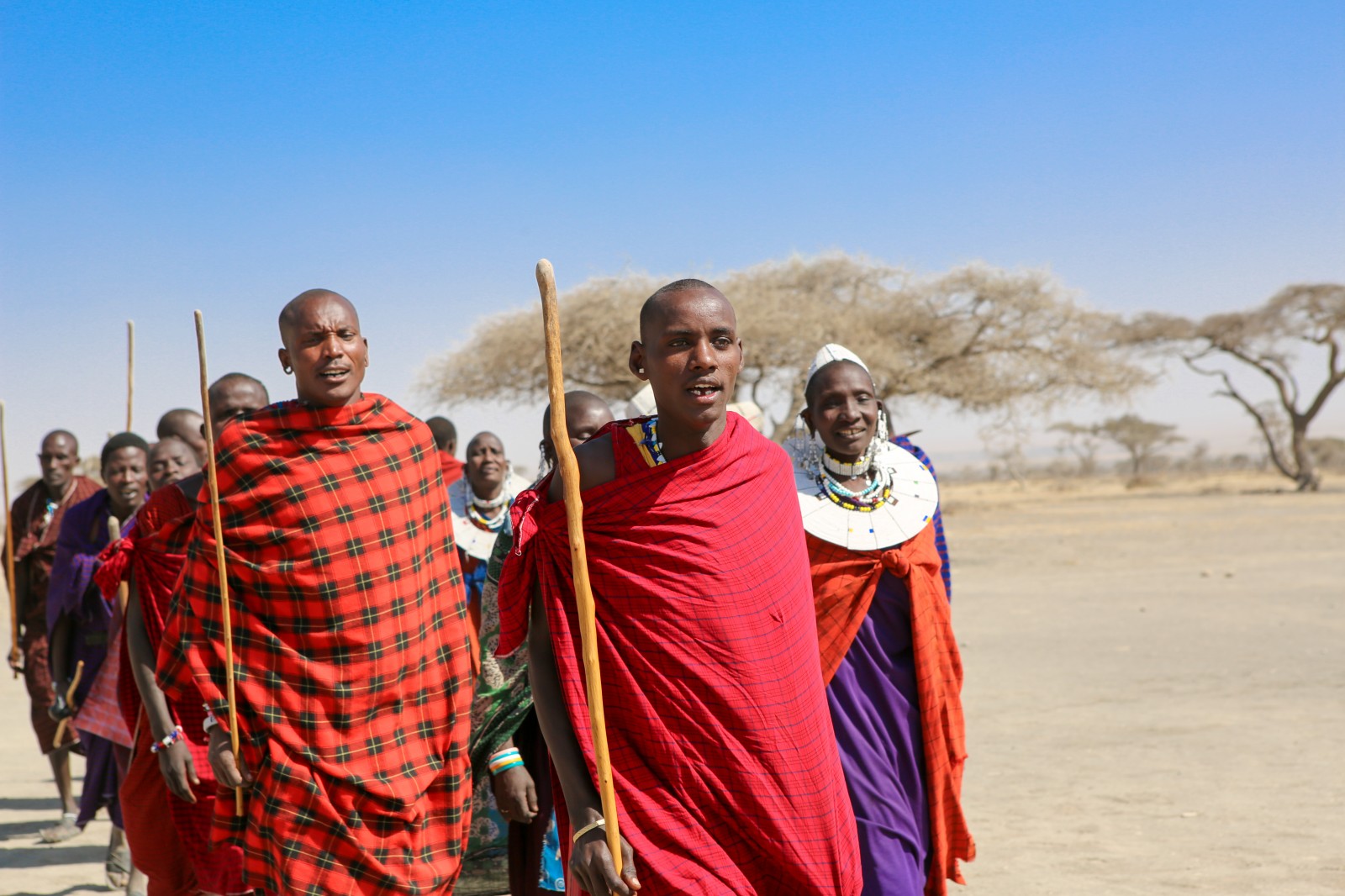 Awash in color, the Maasai are hard to miss 
Like Native People in so many other countries, there are geopolitical issues at play and some want the tribes relocated. For those who stay and continue on the traditional way, additional funds are needed to buy water and supplies for the village.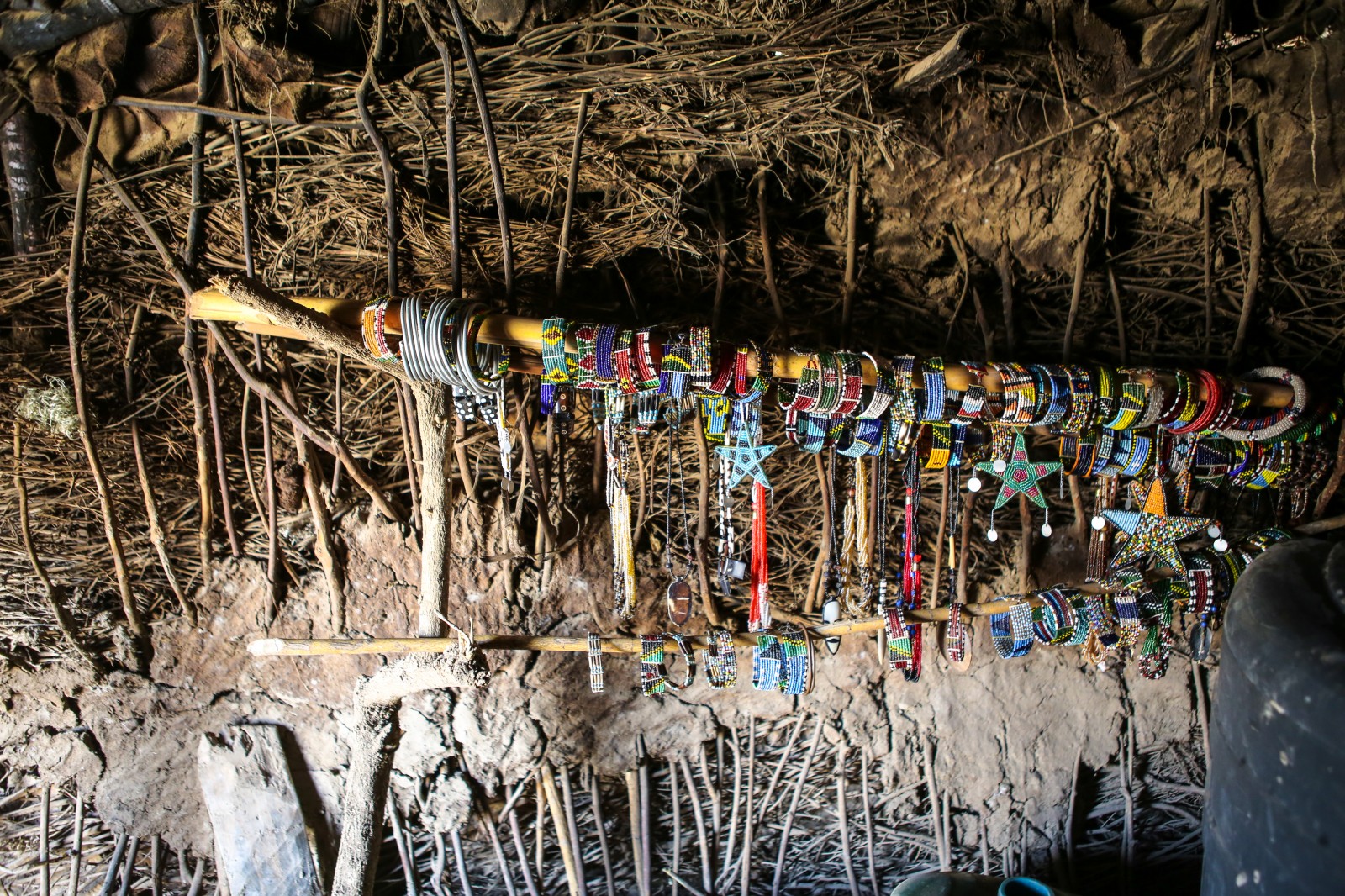 Maasai jewelry hanging in a traditional dung hut
In addition to allowing tourists to visit their villages for a fee, the Maasai also sell beaded jewelry they make.
The Entry to the Maasai Village
The traditional Maasai live in dung huts built by the women tribe members. The huts are rebuilt every two to three years.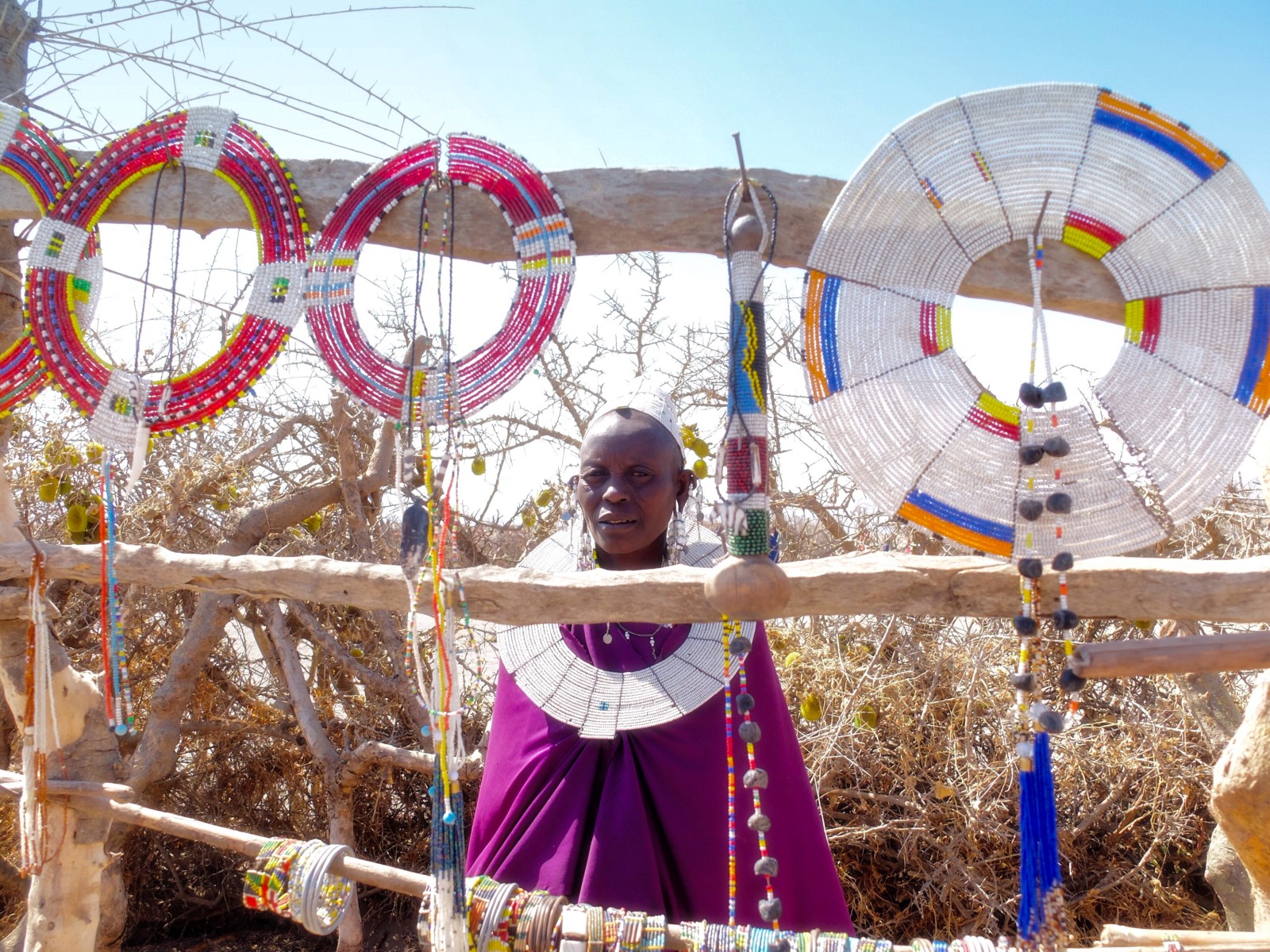 Portrait of a Maasai woman surrounded by jewelry
The Maasai also practice polygamy. Traditionally a man's first wife is found by his parents from another village, since most of the villagers are related by blood.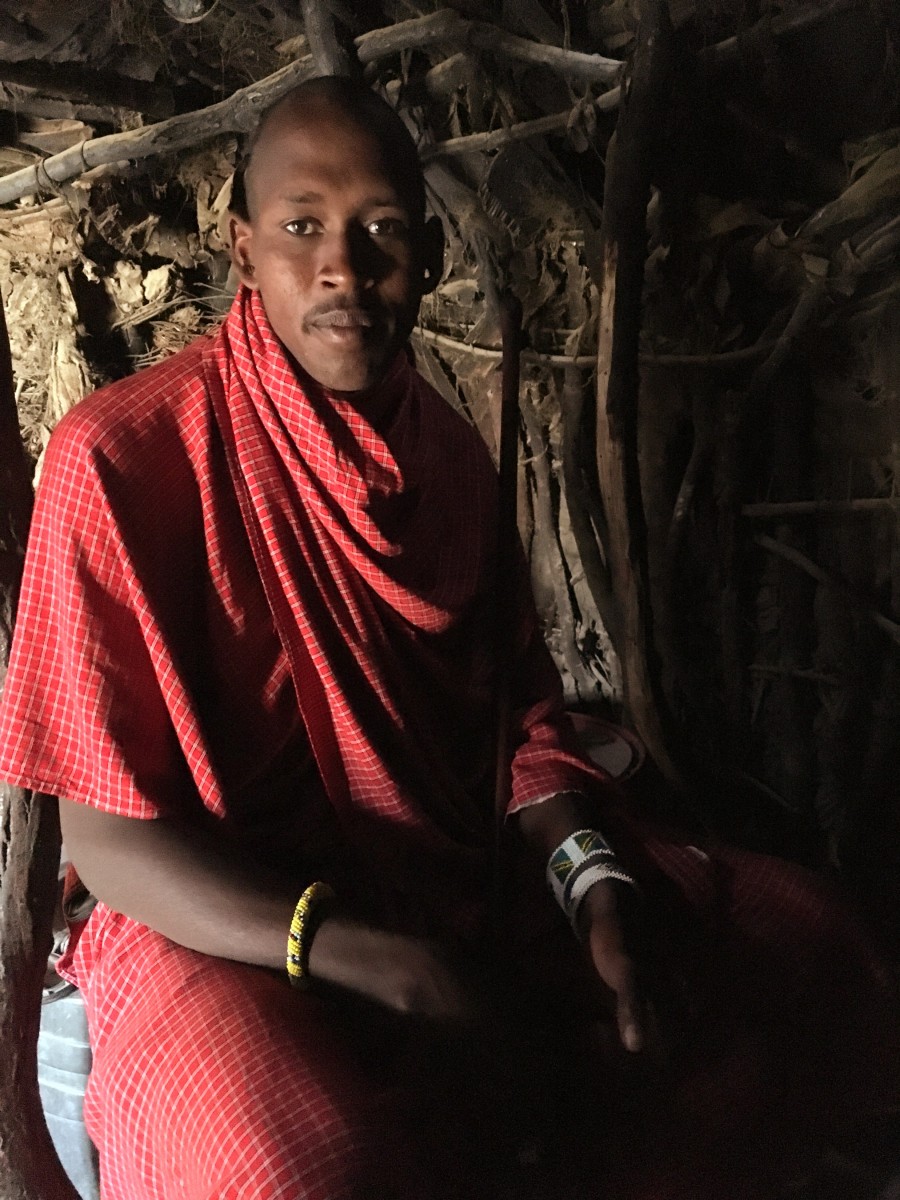 Male Maasai photographed inside a dung hut
After his first wife is chosen for him, a male Maasai is free to choose his own additional wives. Each wife lives in a separate dung hut with her children and the male splits his time between each. If he can support several wives, a Maasai man can start his own village. How does TLC not have a Sister Wives: Maasai spinoff yet?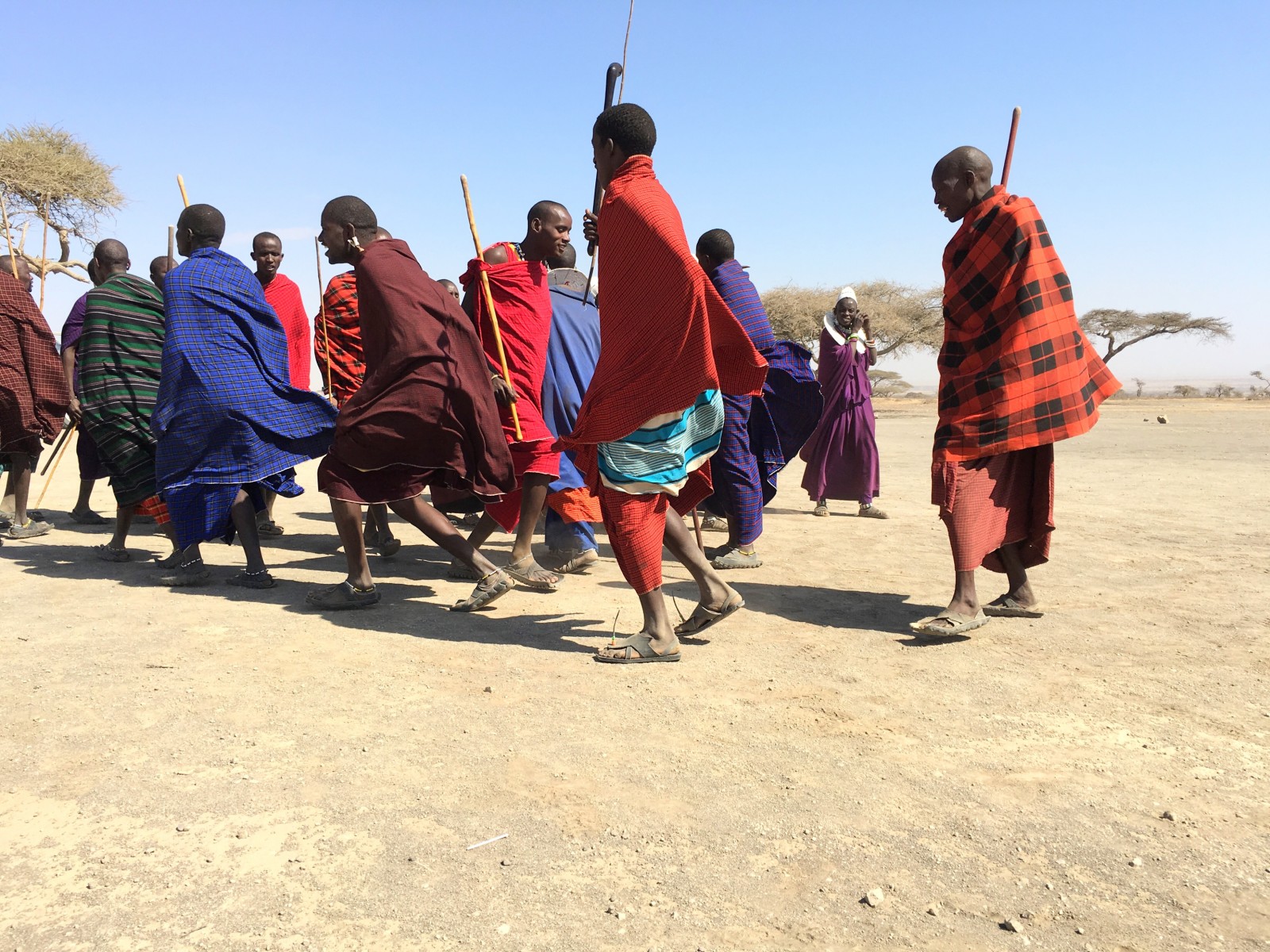 The colorful and chaotic Maasai greeting
Maasai are also resourceful. Their footwear is made from old motorcycle tires. The ultimate in upcycling style!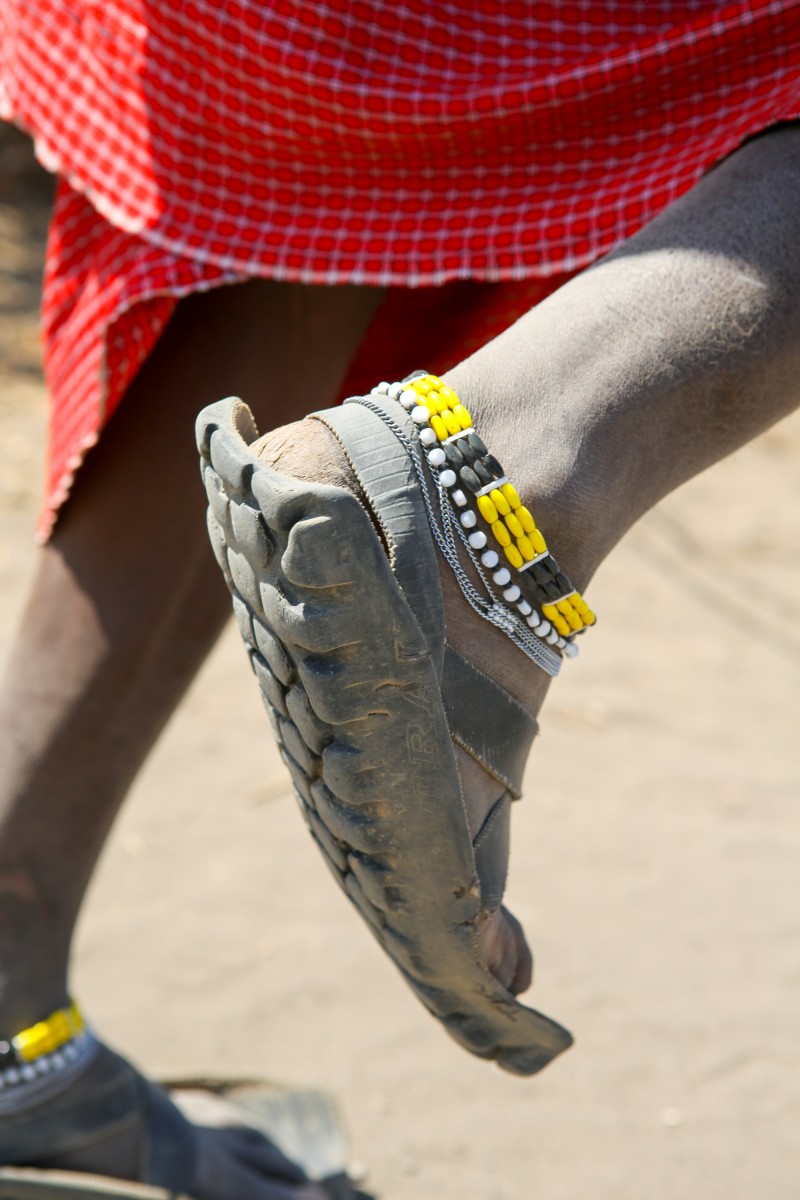 Maasai footwear made from repurposed tires
I met several Maasai during my trip to Tanzania who did not stay in the village. Maasai work as camp and hotel guards, as well as safari trackers.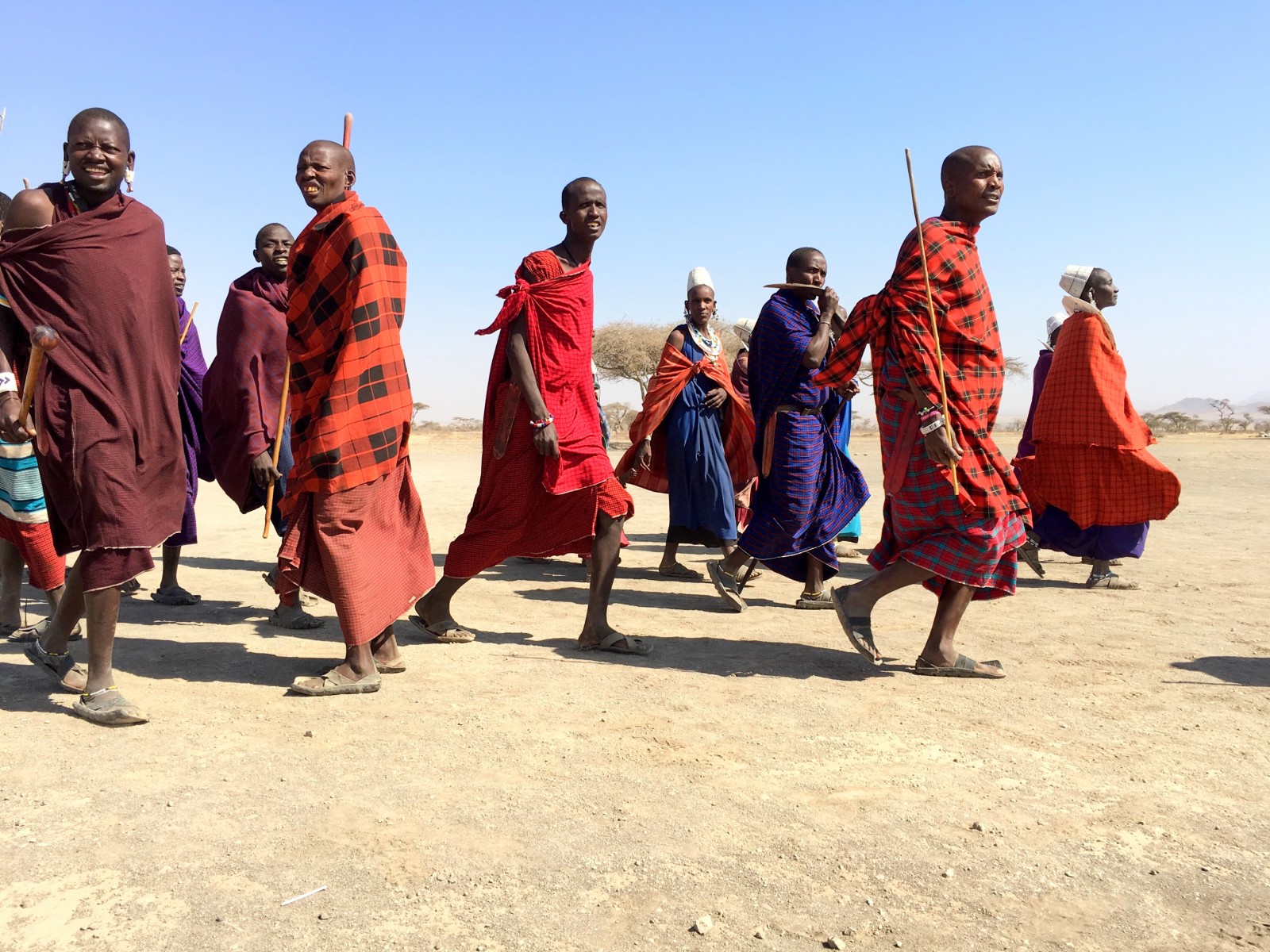 Brightly dressed Maasai in the Ngorogoro Crater, Tanzania
Some visitors to Tanzania dislike the touristic angle of Maasai village visits. Common complaints are about shakedowns for cash or overcharging for jewelry. I did not have a problem it. I understand the business angle and it's easy to see how the traditional village way of life would require more cash flow to survive in the modern world.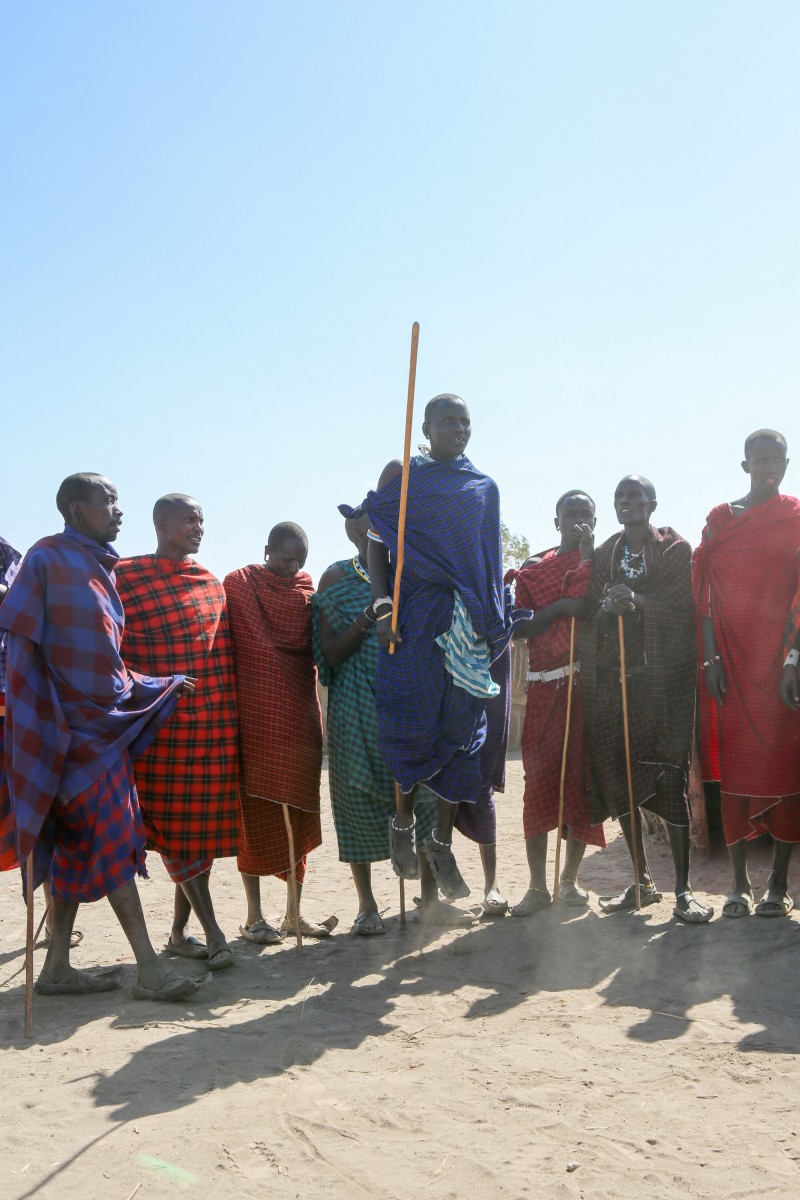 Adumu: the Maasai jumping ritual
The Maasai have a jumping ritual known as adumu, which is fascinating to watch. Both the men and women can catch some serious air!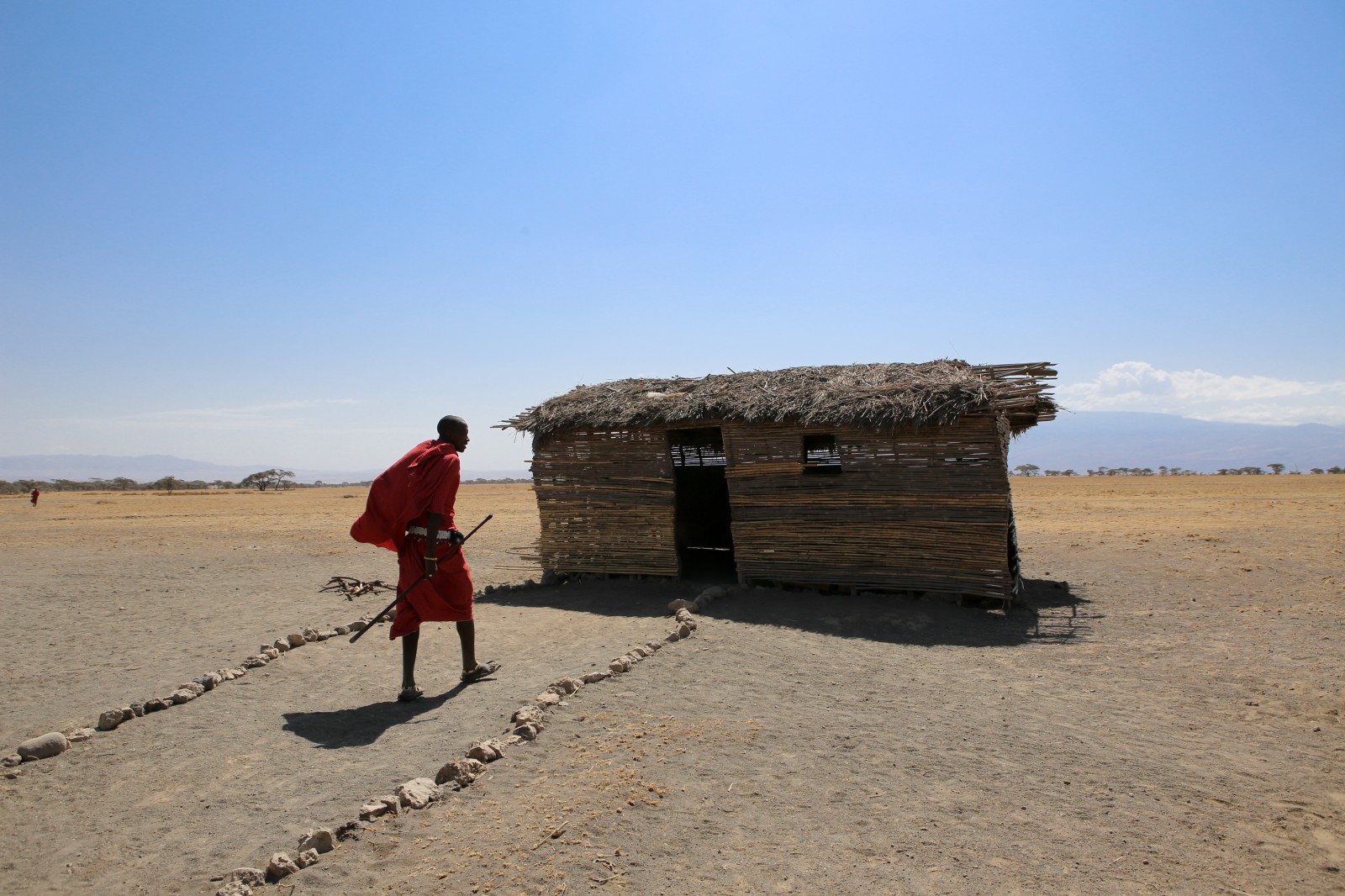 Maasai school in the Ngorogoro Crater
I also enjoyed visiting the school to see the one room where the village children are taught before they are old enough to herd.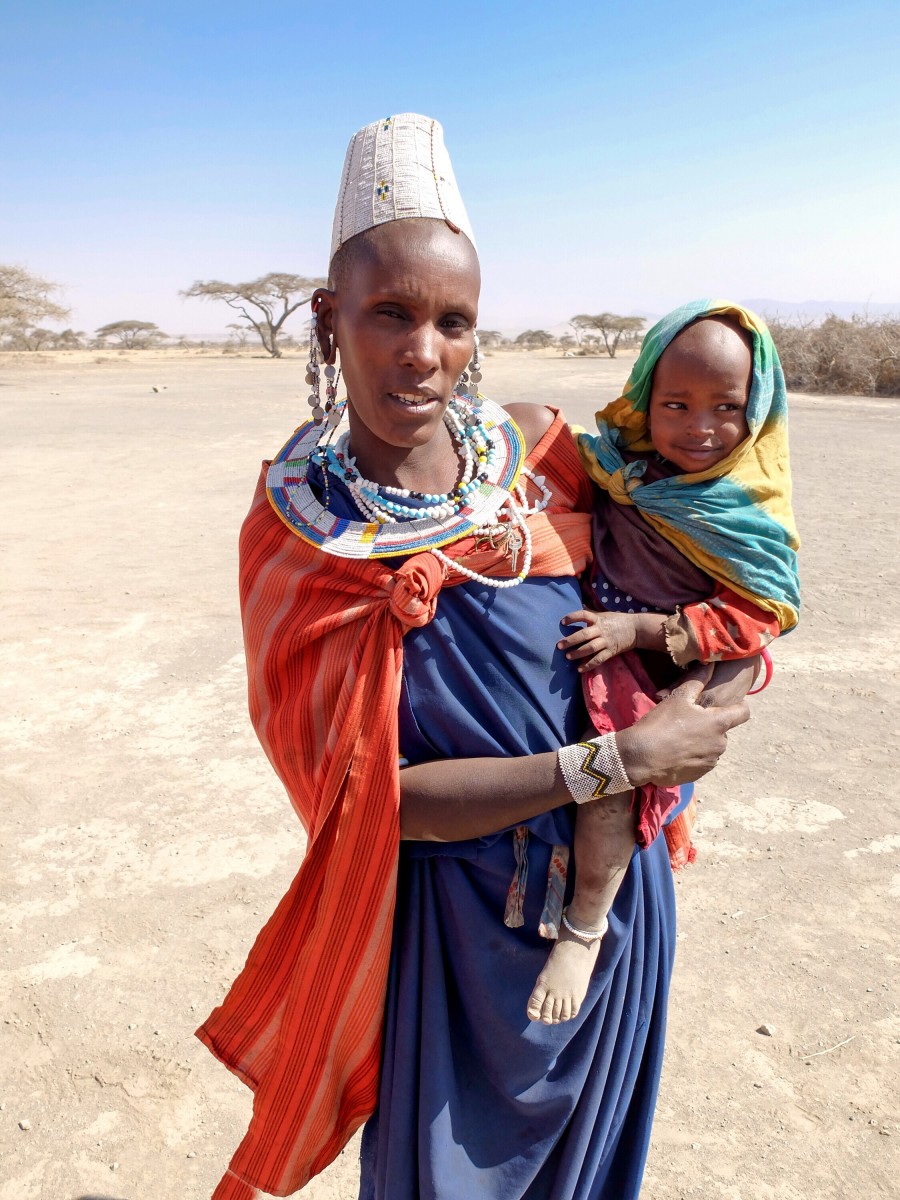 Portrait of a Maasai woman and child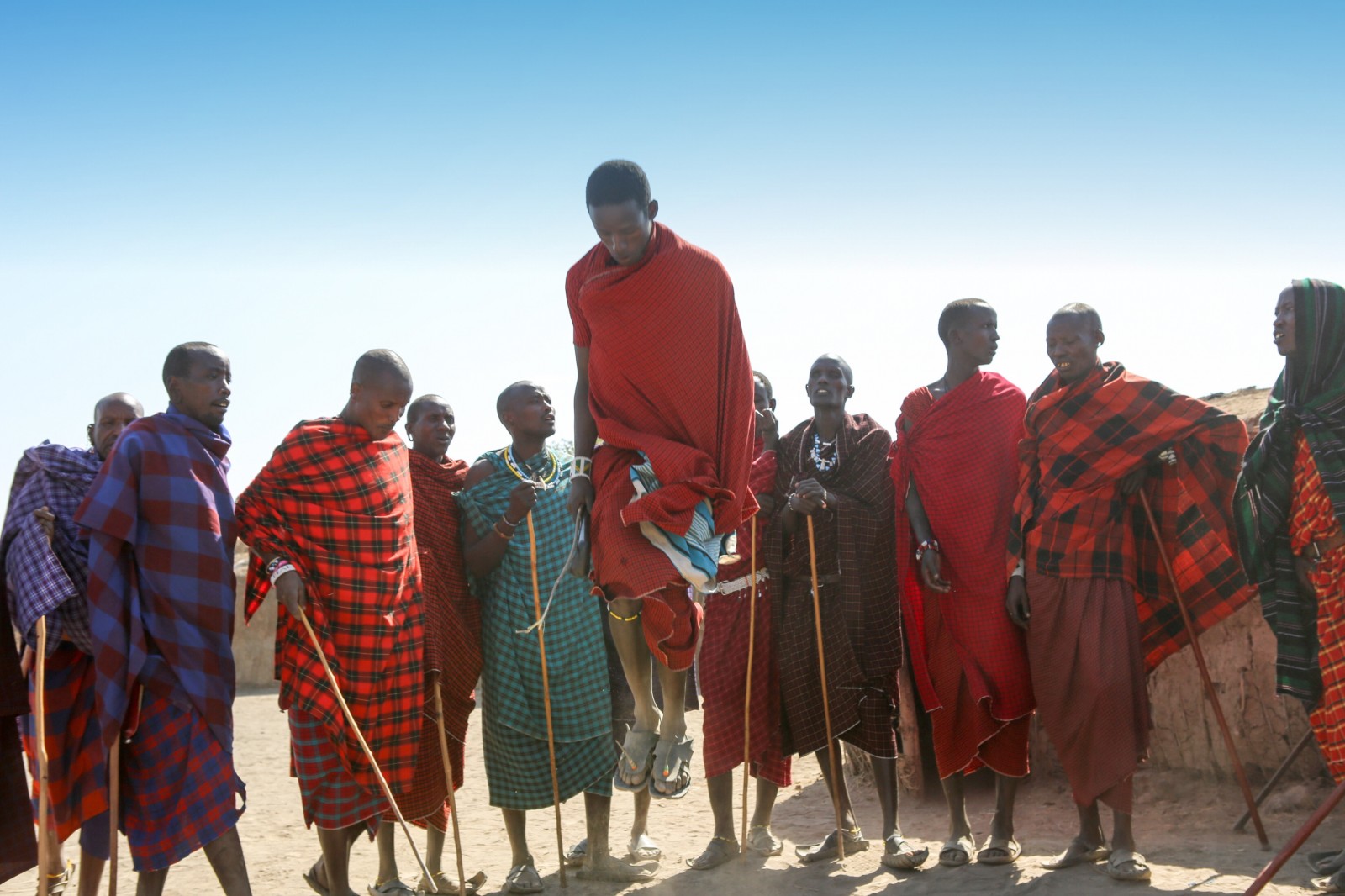 Male Maasai jumping during the Adumu jumping ritual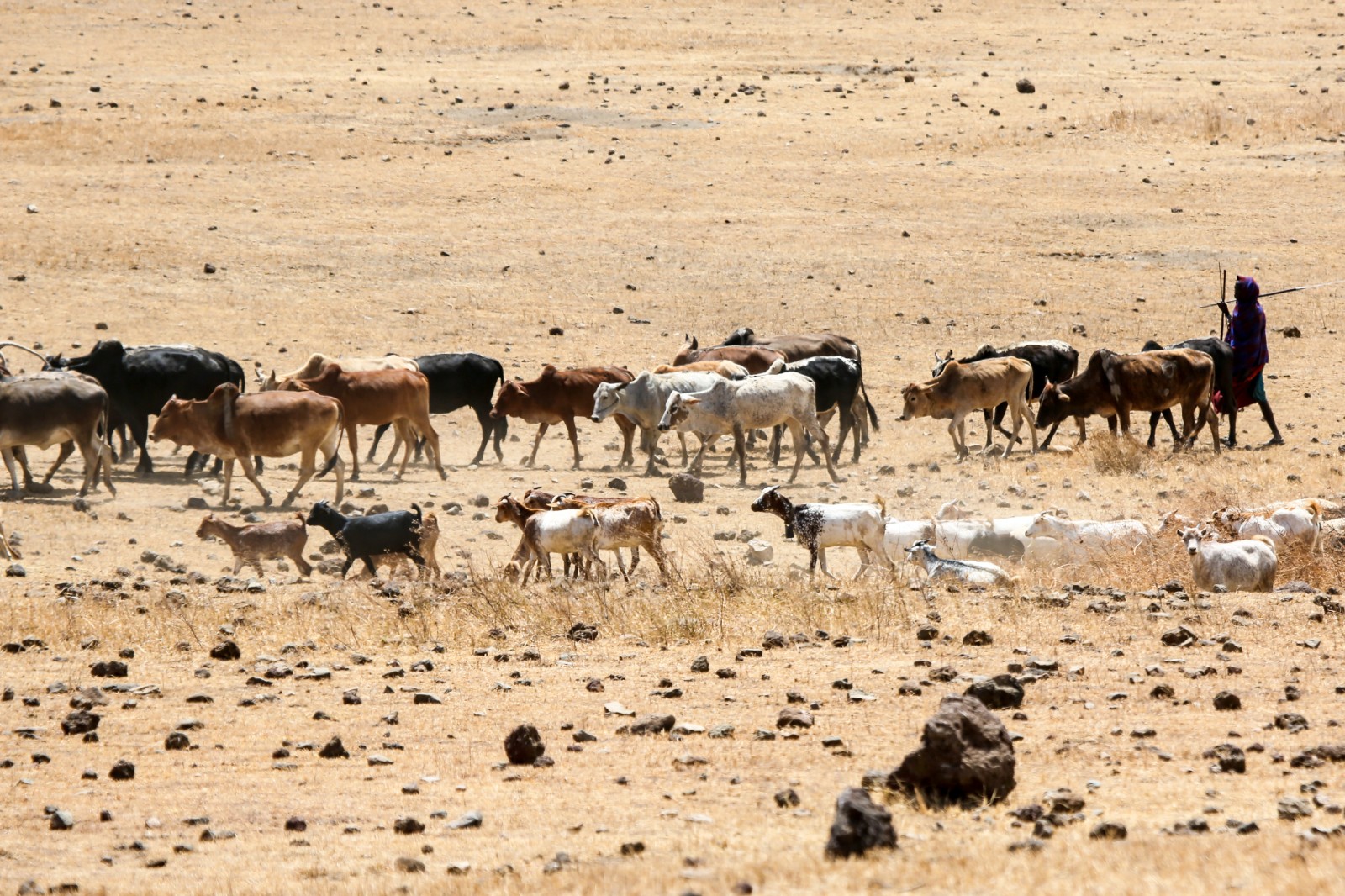 Young Maasai herding goats and cattle in the Ngorogoro Crater Conservation Area
I felt it was an honor to get a brief glimpse into traditional Maasai life and very much enjoyed my visit.