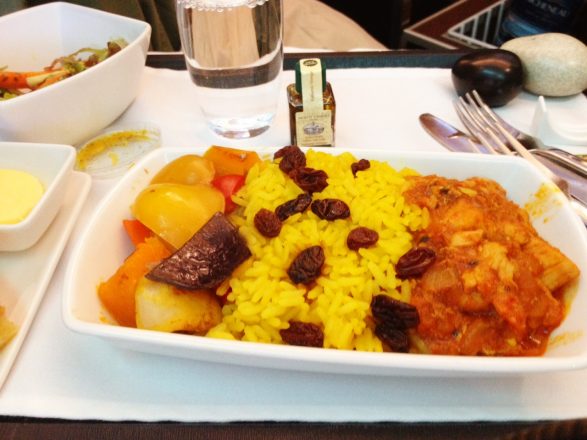 Food on an airplane, with raisins. Cathay Pacific Business class from Jo'Burg to Hong Kong
35,000 feet above sea level remains the final frontier for foodie culture. There are good reasons for airplane food being notoriously bad. If you combine the economics of running an airline, the scale of mass catering, and the limitations of food prep in a jet galley you have reason enough for lackluster sky catering.  The fact that your taste buds are dulled at altitude doesn't help.  Meal service has been cut back as standard on so many flights in this day of no-frills air carrier, that I take no mug of tea-that-tastes-like-coffee for granted.
As a general note, US carriers are sub-par in the in flight meal service sector, and Asian carriers are known to excel, with Singapore and Cathay always ranking high. During my recent travels Cathay Pacific had by far the best dining and beverage options, but with my 11:30 pm departure from Hong Kong to Los Angeles, I was far more interested in getting sleep than finishing my caviar.
In flight meal service is more about passing the time on a flight than gaining sustenance. So I recently decided to turn those meals into photo experiments. While the rubber eggs are inedible, they can be a lovely shade of yellow if you've got nice window light. So turn that airplane catering into a photo op, I say.
Mobile Photography Tip:  The three apps I like most for food porn are Hipstamatic Foodie SnapPak (the Loftus lens adds a dreamy quality to landscapes and portaits, too), Camera+ (which has a nice little "food" scene default), and ProCamera (because you can lock focus and exposure separately, which is very useful if you have strong window light).
Here are some pictures of the airplane meals I've been served over the past few weeks, curated into a Mile High Food Porn gallery.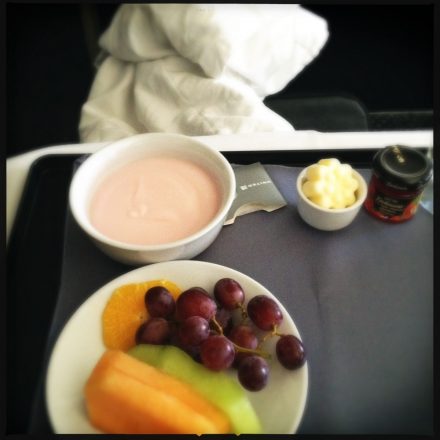 Fruit and yogurt. United business class. PS service LAX-JFK , Business class, Hipstamatic, camera+, Mobile Photography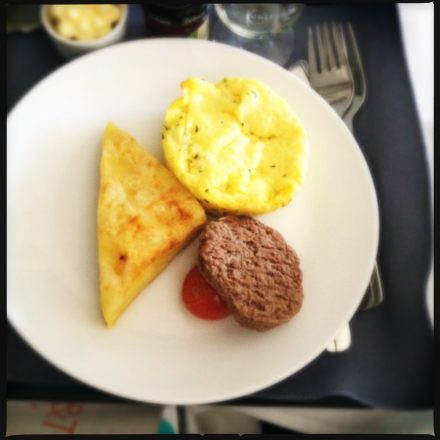 Eggs, potato, and sausage patty. United PS service LAX-JFK, Business class, Hipstamatic, camera+, Mobile Photography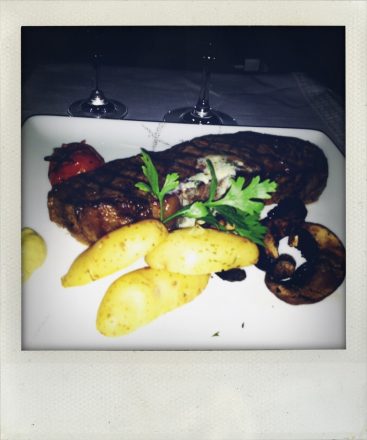 Filet and potatoes, Salmon and caviar, Krug in Cathay Pacific First Class HKG-LAX Flight 880 (mobile photography, shake it app)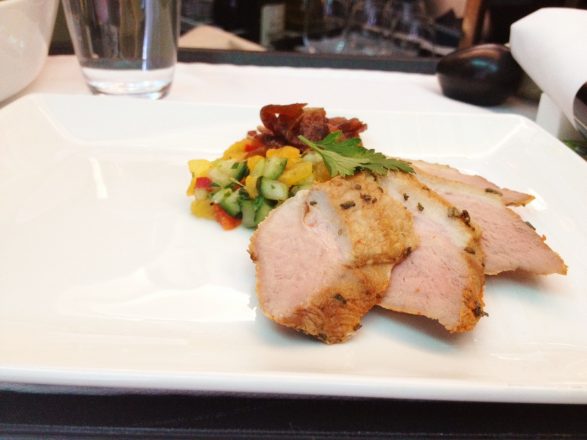 Cathay Pacific's duck appetizer below was definitely more visually appealing than the entree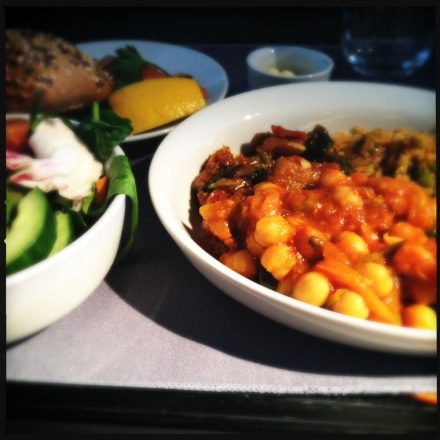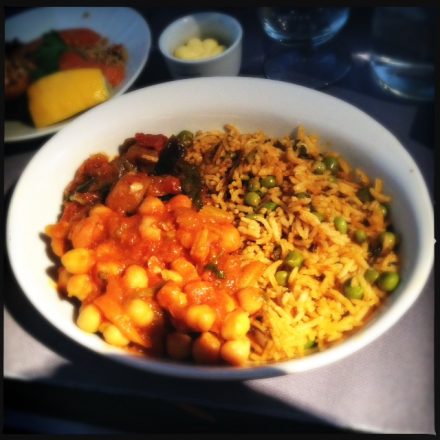 Vegetarian Curry. Heathrow to LAX. United business class. It was late and the harsh flash and shadow add a gritty porno edge to boring airline menus.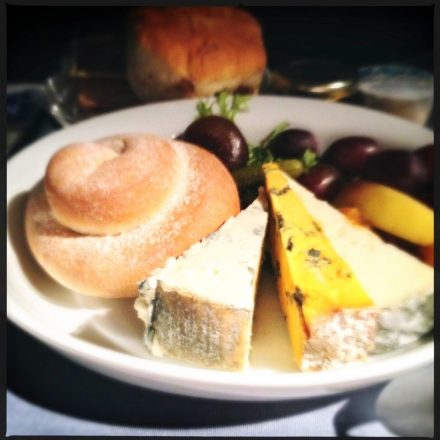 Cheese plate with Princess Leia inspired bread roll on United flight 934, business class from London's Heathrow Airport to LAX. Shot with Hipstamatic foodie SnapPak and a little flash added with Camera Flash.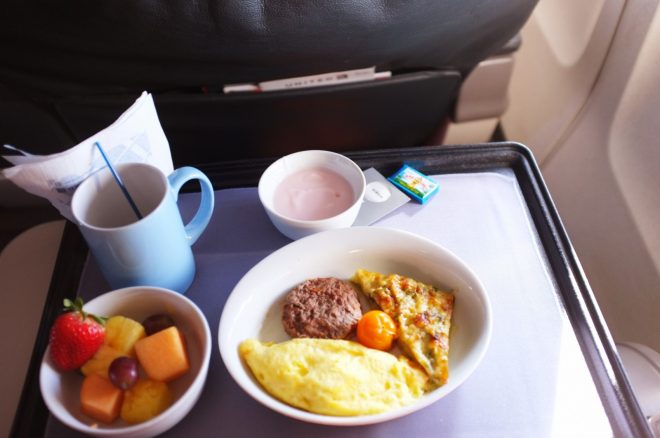 United Airlines breakfast LAX-IAD,  Los Angeles to Washington, Dulles. The window light and pastel colors of the porcelain mug and yogurt have a certain ordinary charm.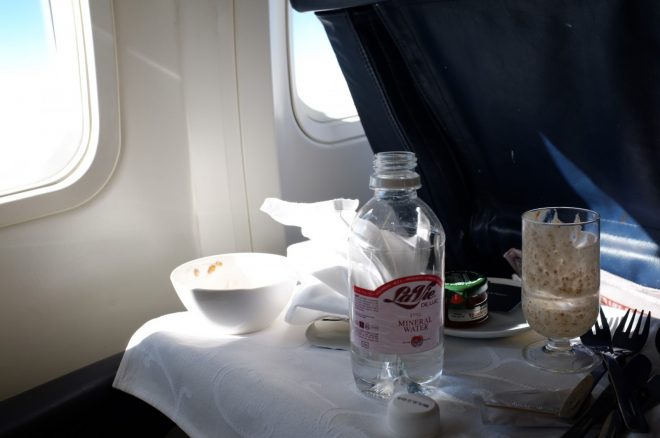 Remains of a decent breakfast on my British Airways flight in South Africa from Jo'Burg to Port Elizabeth. The Musli was a nice touch.