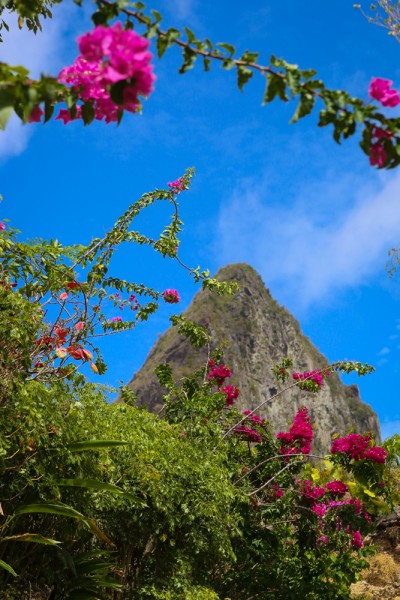 A view of Gros Piton from Ladera Resort
I just returned from my first trip to the Caribbean island of St. Lucia. St. Lucia is all lush rainforest and curvy mountains. If islands were supermodels, I'd say St. Lucia is the Kate Upton equivalent. In honor of #FriFotos, I thought I'd share a few landscapes from St. Lucia.

iPhone panorama shot from the deck of Ladera Resort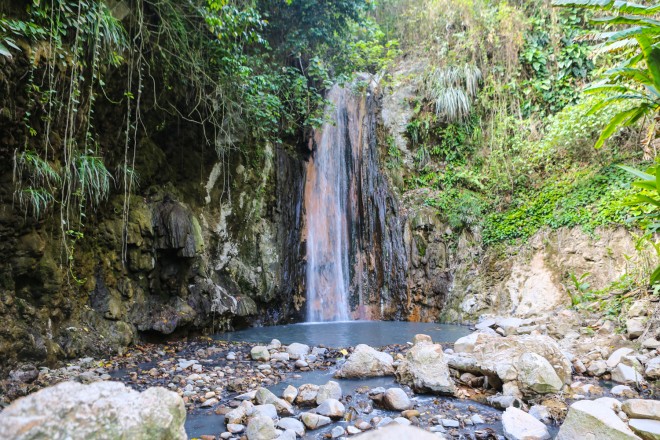 Diamond Falls, St. Lucia
The Piton Mountains are no doubt the island's most notable geography– they are an UNESCO  World Heritage Site– but St. Lucia has many other charms. The island has beaches, rainforest, volcanos and waterfalls (especially the Diamond Falls Botanical Gardens) are all beautiful and worth visiting.
St Lucia's Diamond Falls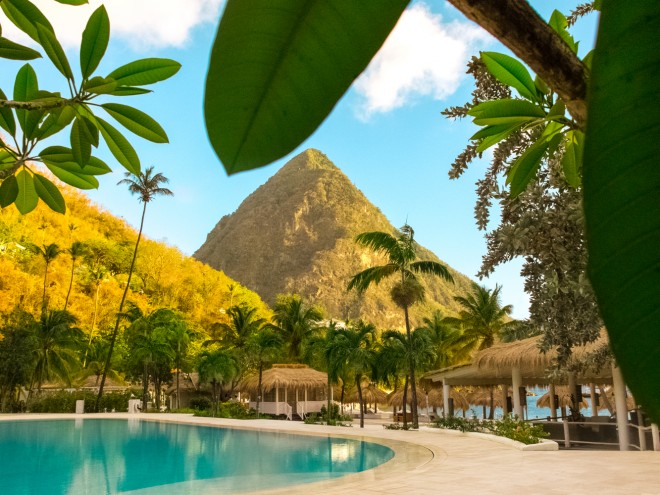 Peak a book Piton view from the pool at Sugar Beach, a Viceroy Resort
If you're into cloud porn, then St. Lucia is for you. Here's a timelapse I shot from the deck of room 709 at Sugar Beach.
Cloud Time Lapse from Room 709 at Sugar Beach
Beautiful landscapes are one thing, but Lucians, as the locals call themselves, are lovely people. And it was nice to leave the hotels and go into Soufriere and dine with the locals while taking in another spectacular sunset.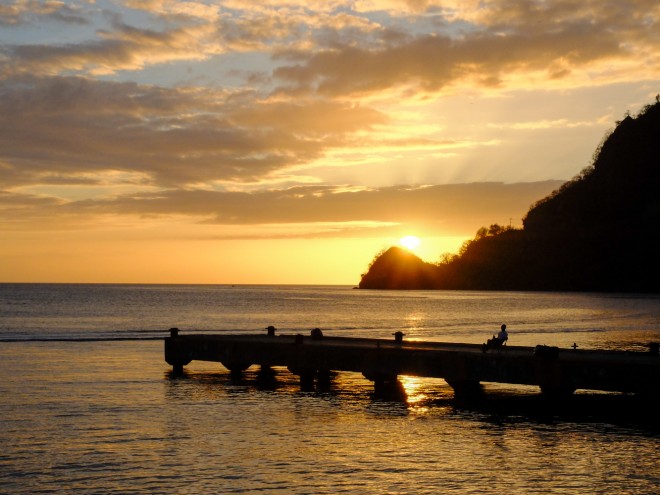 Sunset at Soufriere Harbor, St. Lucia