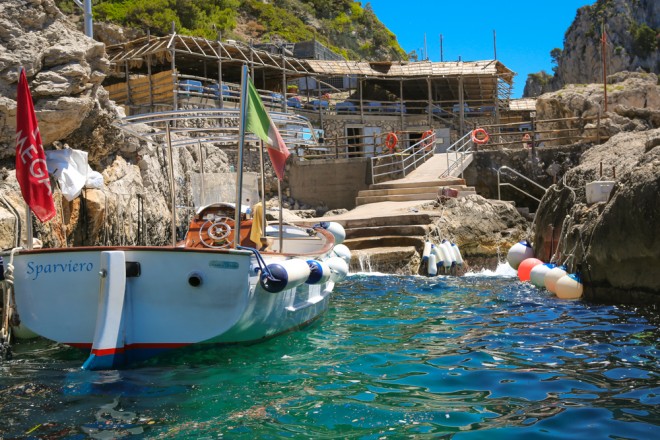 Arriving at  La Fontelina Beach Club by Water Taxi
Of all the things to do in Capri, spending a day (or at least a few hours for lunch) at La Fontelina Beach Club & Restaurant is one that I would strongly recommend to anyone visiting the island. Located on a rocky shore opposite the Faraglioni, the beach is rocky but offers a fun in the sun scene for Italians and visitors during the season.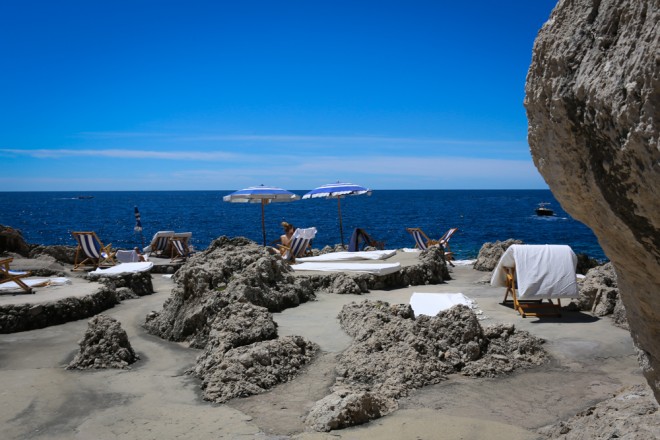 The Rocky Shores of La Fontelina Beach Club
Like almost everything on Capri that caters to guests, La Fontelina is open only during the season from mid-April to Mid-October.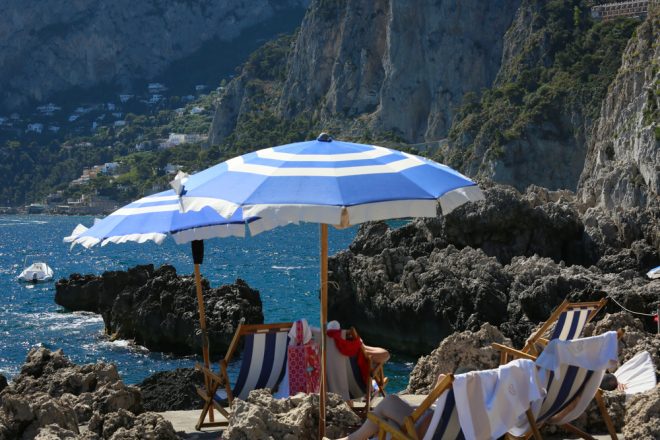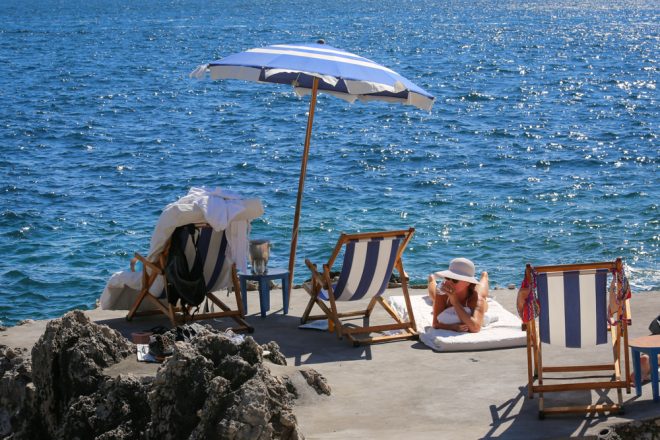 Umbrellas and Chairs on the Beach

Beach goers pay 20 Euros for access to the changing facilities and use of the shower and striped deck chair. For 10 more Euros you can get an umbrella and a towel will set you back 6 Euros. But once you're there you can kick back and enjoy the gorgeous rocky scenery and Capri's beach scene. This being Italy, many beachgoers  choose to go topless.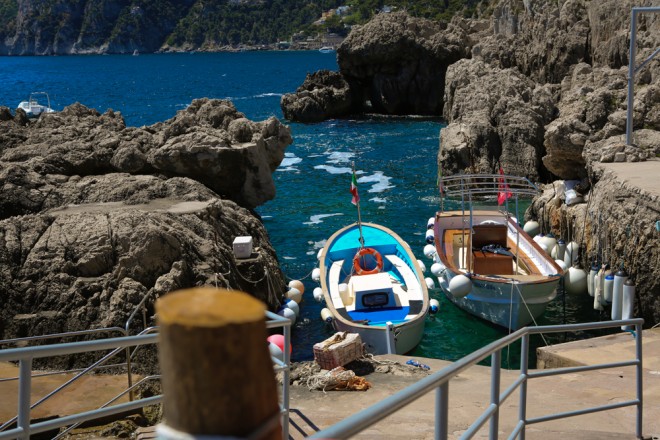 Water Taxis Come and Go at the Dock
You can reach the beach club via a long and rocky staircase that starts from the Tragara viewing point before descending 900 rocky feet. Or you can arrive by water taxi, as I did, taking a few minutes to tour Capri's nearby white grotto and green grotto along the way.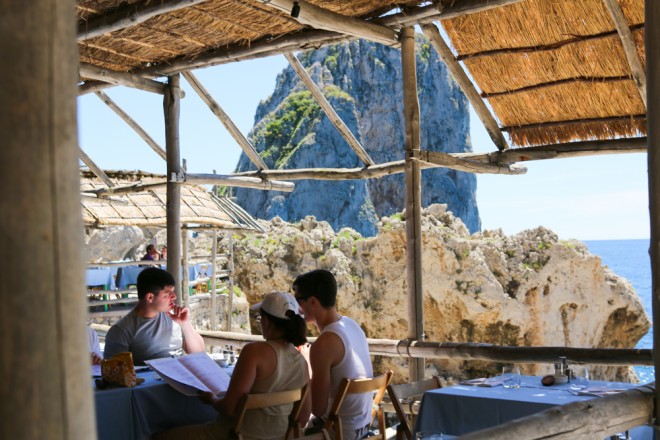 In addition to the beach, La Fontelina Restaurant is one of the best on Capri
While La Fontelina is a no-brainer for those who love to hang out in the sun, having lunch at the La Fontelina restaurant was one of the culinary highlights of my trip.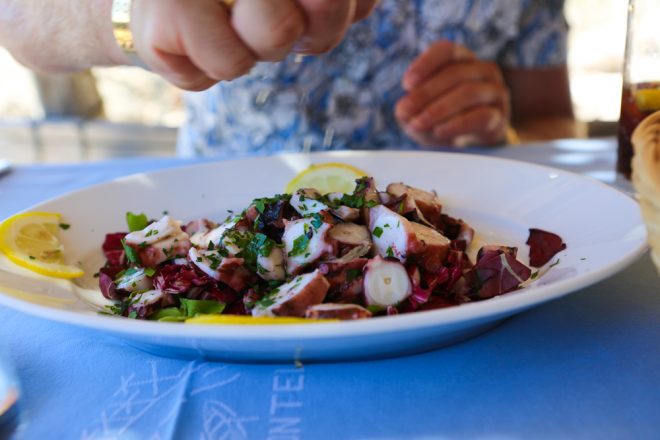 Grilled Octopus with lemon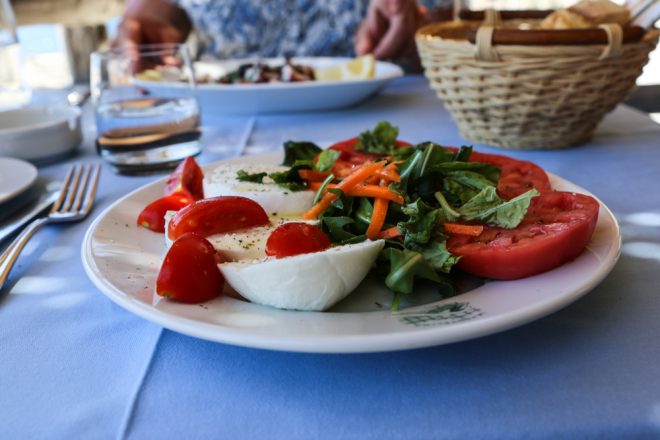 Caprese Salad
The restaurant serves the freshest fish and seafood in town under the shade of a thatched roof above the rocky shores filled with sunbathers.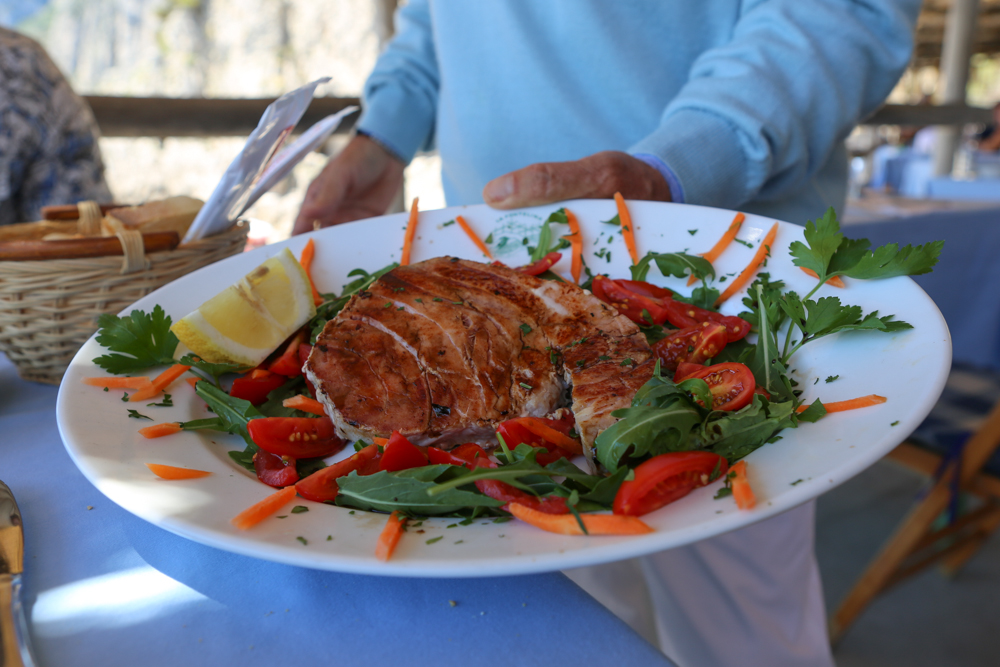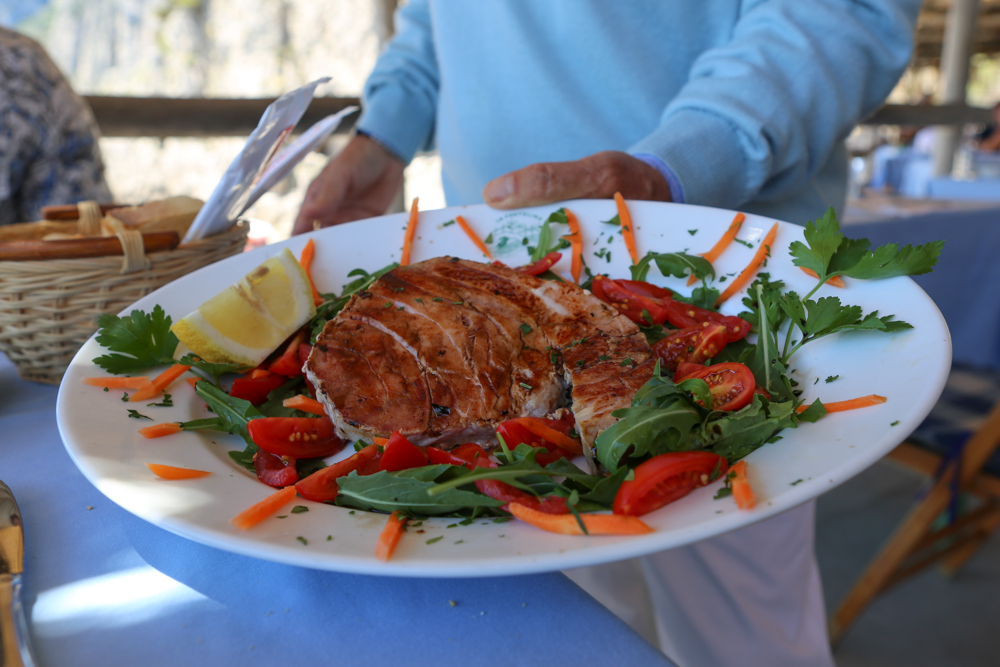 The catch of the day at La Fontelina was fresh grilled and delicious
Service was great and it's all about the fresh seafood here. The grilled octopus was delicious and the spaghetti pomodoro was simple and perfect. The restaurant is known for their white sangria, but I passed stuck to Coke Light, which for some reason paired wonderfully with the sea air and sunshine.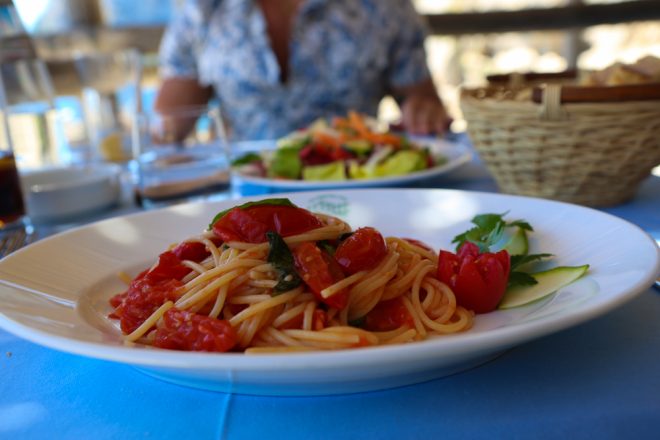 Simple and delicious spaghetti pomodoro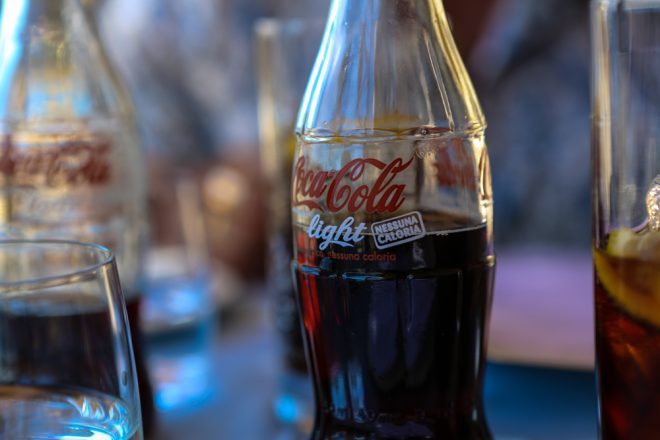 Coke Light tasted good with the beach cuisine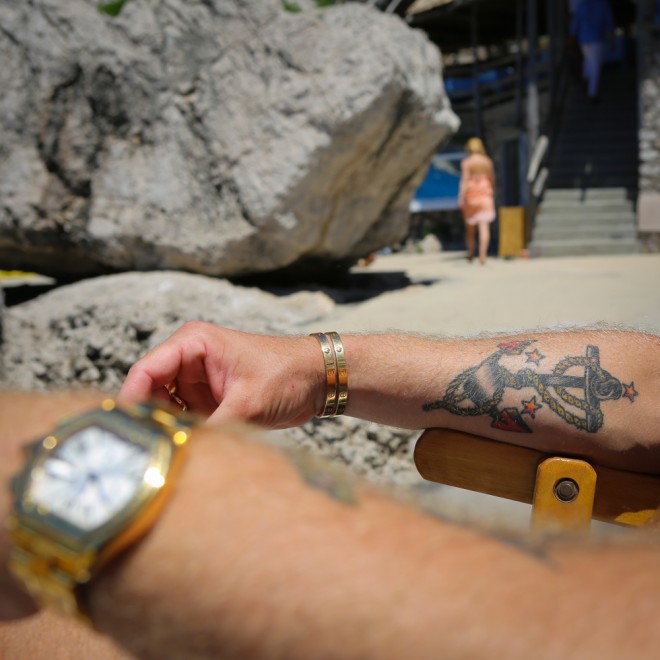 Anchor Ink on the beach
La Fontelina Beach Club & Restaurant is a great place to spend an unforgettable day and have a great meal on the island of Capri. Be sure to bring your own sunscreen, I did not see any for sale. The restaurant and beach club accept credit cards and is open from 9 am to 7 pm (weather permitting).
La Fontelina Beach Club & Restaurant
Località Faraglioni 80073 Capri (NA) ITALY
Tel. +39 081 8370845 +39 081 837 4642