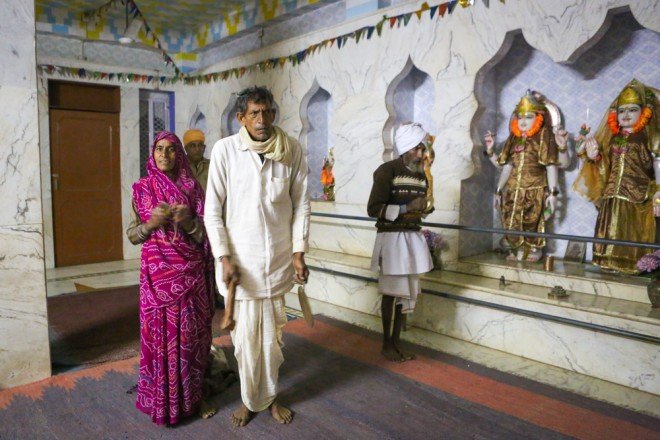 Locals gather for chanting and worship in the evenings at Barakhambi Temple
One of the most interesting things about my recent trip to Rajasthan was just how off the beaten path I managed to get, despite being in a country of 1.27 billion people. At the suggestion of the staff at the incredible Amanbagh, I paid a visit to Barakhambi Temple  after sundown, when the the local Hindus gathered to clang chimes and worship.
Gongs at Barakhambi Temple in Rajasthan, India
It is crazy how loud a handful of people playing percussion can get inside a marble temple.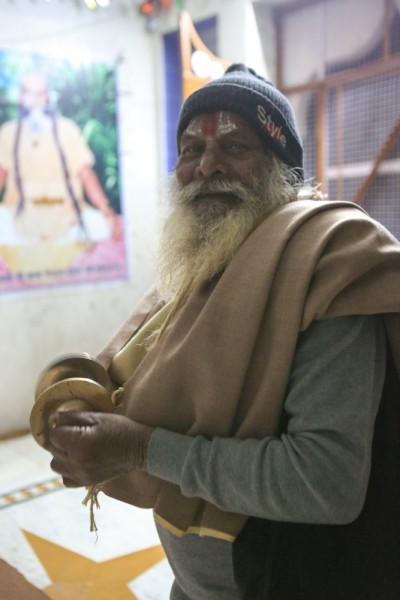 Finger cymbals and some Style swag at Barakhambi temple
The evening was unforgettable. They were welcoming and I definitely felt all eyes on me– they were not used to blonde Americans attending services, but they were very welcoming. I felt very honored that they allowed me to attend (and photograph) their services.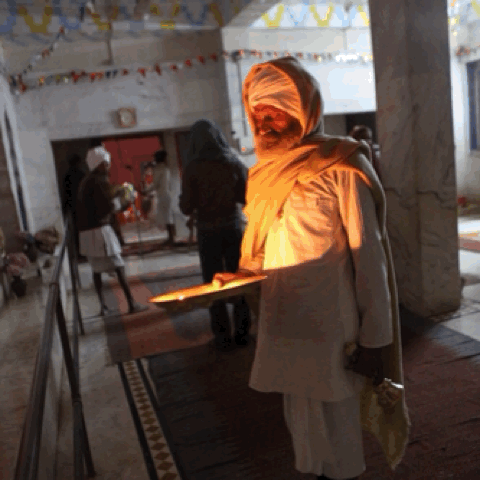 Watching this ritual was beautiful
There was a candle lighting ritual in front of statues of various Hindu deities. Watching this was one of those moments you experience during travel where you realize this isn't a tourist spot, and that this goes down every night whether there is a visitor or not. It's a big world out there, and I felt very lucky to be able to witness this and share it with my blog readers. The images in this post were shot with my Canon 5D Mark III, which works well in low light and without a flash.
Scenes from Barakhambi Temple in Rajasthan